The Best Destinations for Solo Travel
If you've never taken a solo trip before, the idea of travelling alone might be daunting for you. But the key is to plan your trip well and choose destinations designed for solo travel.
Thankfully, the world is home to lots of incredible places that are very welcoming to solo travellers. If you need suggestions, refer below for the best destinations for solo travel.
The Best Destinations for Solo Travel
Ibiza, Spain
While Ibiza may be famous for being a destination for group parties, the island also appeals to those travelling solo. Ibiza is home to gorgeous beaches you can enjoy with or without friends. It's a lovely place to let your hair down, enjoy its laid-back hippy atmosphere, and watch magical sunsets surrounded by beautiful scenery.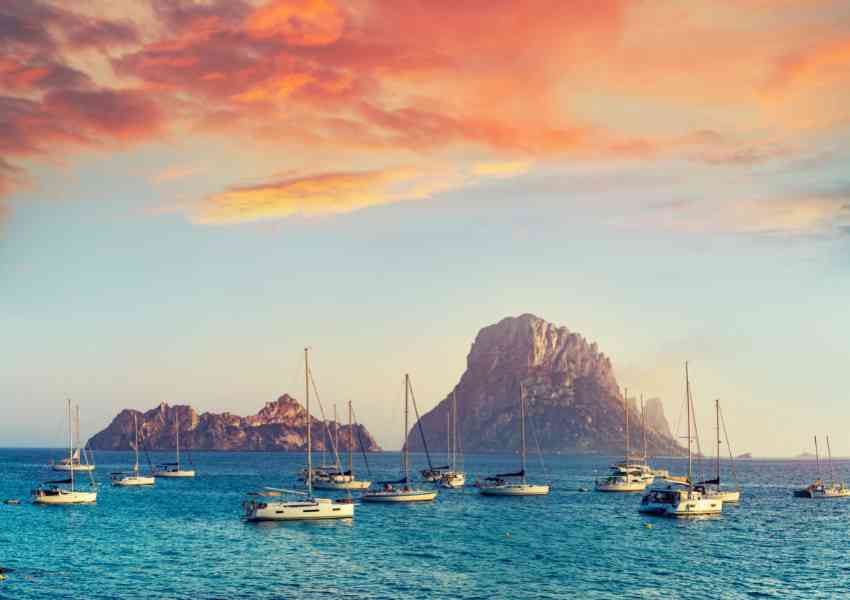 The best thing about travelling alone is you can freely decide where to go and what to do. Therefore, you can plan your itinerary according to your interests. For instance, if you prefer to relax and unwind, you can spend your days lounging at the quiet beaches of Ibiza, such as the Sol d'en Serra, a 400-meter-long secluded beach surrounded by imposing golden cliffs. But if you love history and culture, you can stroll around the town of Dalt Vila, which has beautiful cobblestone streets and is home to the Ibiza Castle and the 13th-century Cathedral of Nuestra Señora de las Nieves.
Solo travellers who want to enjoy fun water activities will find plenty in Ibiza. If you're into snorkelling, go to Cala Salada. Meanwhile, S'Estanyol is the best place for water jets and speed boats. Those who are into scuba diving should head to Santa Eulalia. After all the adventures, the best way to relax is to enjoy a drink at one of Ibiza's best bars and clubs. These are also the best places to meet new friends.
Dubrovnik, Croatia
Nestled by the Adriatic Sea, Dubrovnik is a UNESCO World Heritage site and is considered one of the world's best medieval walled cities. It's a fun place to visit on a solo trip, giving you plenty to explore, especially for those who love history and culture.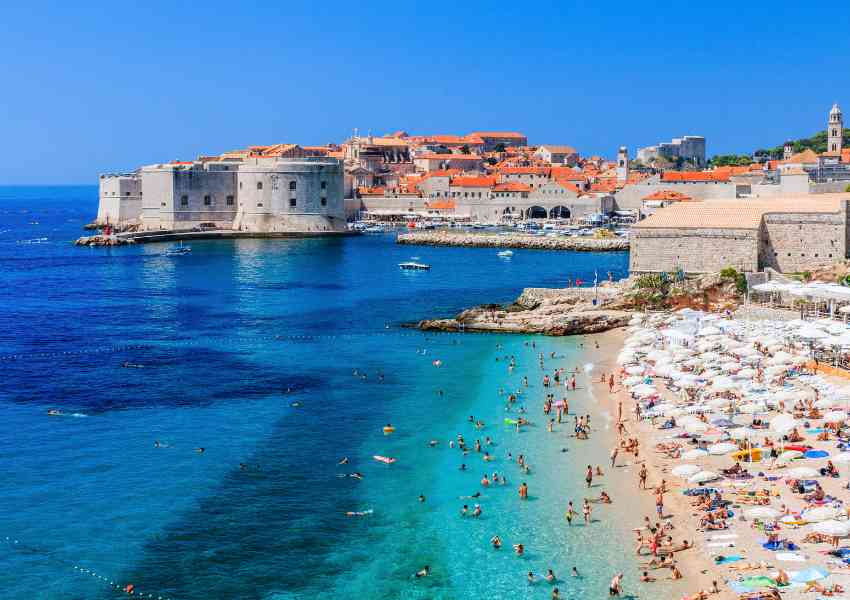 The best place to get started when sightseeing around Dubrovnik is at the famous city walls. These walls surround the Old Town, built around the 13th Century. From the Old Town, head to Srd Hill, which you can visit on a cable car ride or a hike. Schedule your visit at sunset, and you'll witness some of the most magnificent sunset views.
If you want to visit other places in Croatia after spending some time in Dubrovnik, consider taking a cruise. Plus, the luxury Croatia cruises in 2024 will give you unparalleled views of the coastline and exclusive access to hidden gems. You will find many excellent cruises around Croatia that begin in Dubrovnik, taking you to other islands like Vis, Hvar, and Korcula. Cruising is a great way to see more of the country in one visit.
Santorini, Greece
While Santorini has built a reputation for being a honeymoon destination, you can still enjoy the island if you travel alone. In fact, travelling solo in Santorini is easy and safe, even for female travellers. You can enjoy many fun activities, from taking a self-guided hike to exploring picturesque villages and lounging at the beaches.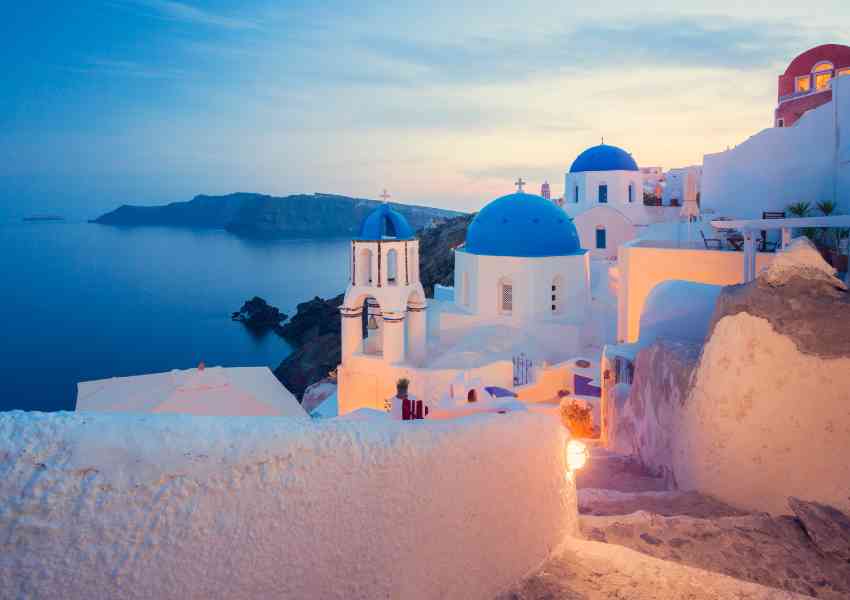 The bars and nightclubs in Santorini offer the perfect setting to meet new friends and party with like-minded travellers. Some of these establishments are perched on a cliff, surrounded by stunning ocean views! If partying is not your cup of tea, you can instead go on a scenic stroll around the villages of Oia and Pyrgos. These lovely villages have a maze of narrow streets lined with cosy cafes and little shops and are a joy to explore. Don't miss out on seeing the cool things to do in Oia, including seeing the gorgeous sunsets.
If you're into hiking, you should take the path from Fira to Oia and explore the castles of Santorini. You'll find these fascinating castles fun to explore, even if you don't consider yourself a history buff. After your hike, the best way to relax is to lounge at Perivolos Beach. Order a glass of refreshing cocktails at its beach bar and listen to the relaxing sounds of the waves crashing at the shore as you sip your drink.
Barbados, The Caribbean
Barbados is one of those Caribbean islands that are great for solo travellers. The idyllic scenery and friendly locals will make your Caribbean holiday truly special. The island boasts a very laidback atmosphere and offers numerous things to do for solo travellers. As for the place to stay, you will find many beautiful beachfront villas in Barbados. You can browse some villas that are perfect for solo travellers meeting up with family or friends.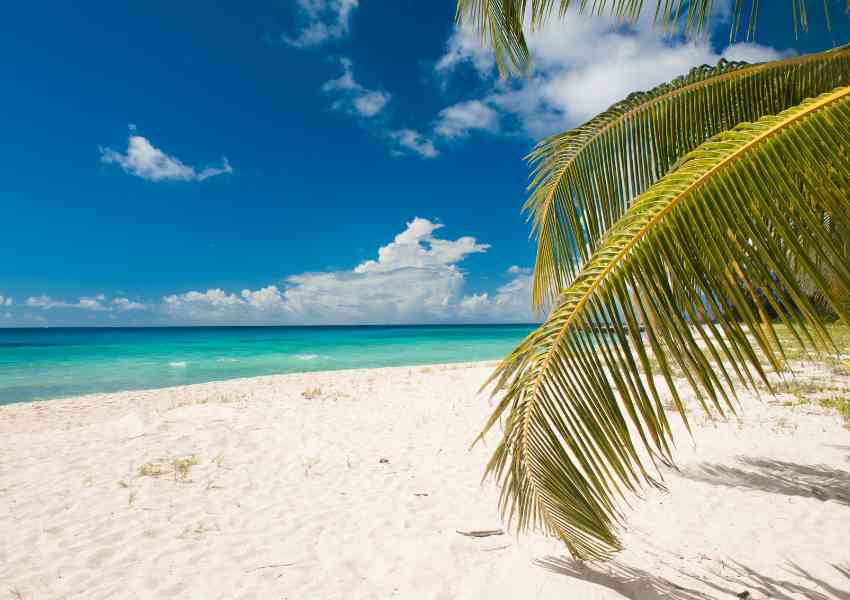 If you only have time to do one activity during your holiday in Barbados, it has got to be snorkelling or diving, where you discover the island's natural wonders that inhabit its crystal-clear waters. Carlisle Bay is one of the most popular spots for diving on the island, where you can dive through a shipwreck. You will also find plenty of diving spots around the island where you can swim with the turtles and other marine life.
If you're into surfing, visit Bathsheba beach, famous for its heavy barrels and strong trade winds. You will also find plenty of surf schools in Barbados if you want to hone your surfing skills.
Saas-Fee, Switzerland
If you want to go on a skiing holiday but don't have anyone to join you, consider heading to Saas-Fee, a lovely resort village in the Swiss Alps. It boasts more than 100 km of pistes for skiing and snowboarding, along with sledging and toboggan runs. Even if you are here on your own, you definitely will not get bored, given the number of activities you can enjoy.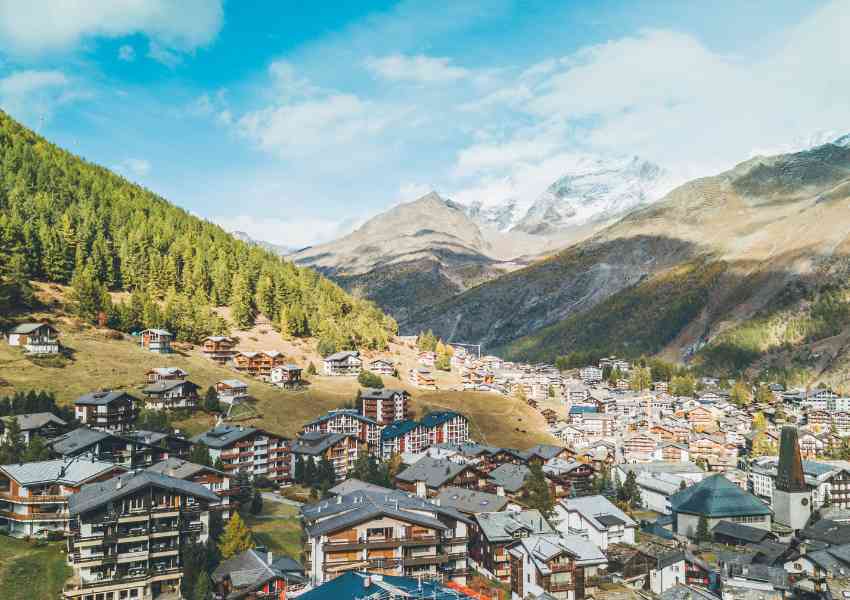 Aside from skiing, you will find many other fun things to do in Saas-Fee. You can visit the Ice Pavilion, a 5,500 cubic metre ice cave, dine at a revolving restaurant with sublime mountain views or explore the charming village of Saas-Fee.
For thrill-seekers, hire a professional mountain guide and explore the Gorge Alpine, where you can navigate through steel ropes, suspension bridges, and a zipline.