How to Visit Dubai on a Budget – 5 Days Itinerary
If you want to visit one of the most luxurious destinations in the world, but don't want to break the bank, then it's time for you to experience Dubai on a budget.
Developed from a small fishing village into a mega-city over 50 years ago, Dubai is full of spectacular architecture and endless experiences.
Many people think that Dubai is only for the wealthy, but this city has a lot to offer travelers on a budget. With a little bit of planning, you can easily visit Dubai without spending a fortune.
By following our 5 days Dubai budget itinerary, you'll be able to explore all this amazing city has to offer without having too heavy of an impact on your wallet.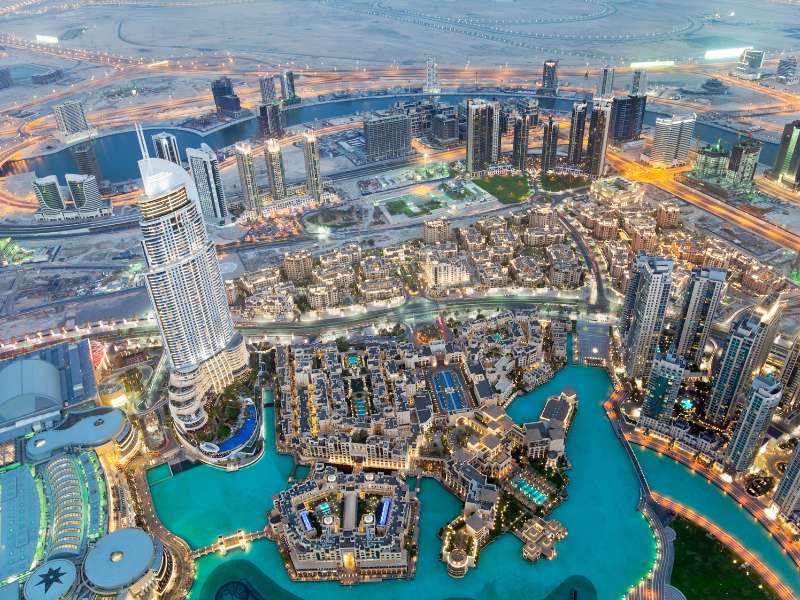 How to Visit Dubai on a Budget?
✈️ Book your flight tickets in advance
Booking your flight tickets in advance can save you time and money and help alleviate the stress of planning a trip.
Studies have shown that flying on certain days, like Tuesday or Wednesday, instead of a weekend can save you hundreds of dollars per ticket.
Furthermore, being flexible with the time of day can act as an additional money-saver; for instance, booking flights after 8 pm instead of earlier in the day may result in a more affordable ticket.
With lower prices and hassle-free check-in processes, you can enjoy exclusive discounts and other benefits by booking your tickets early.
You can also take the help of websites like Skyscanner for comparing flight tickets.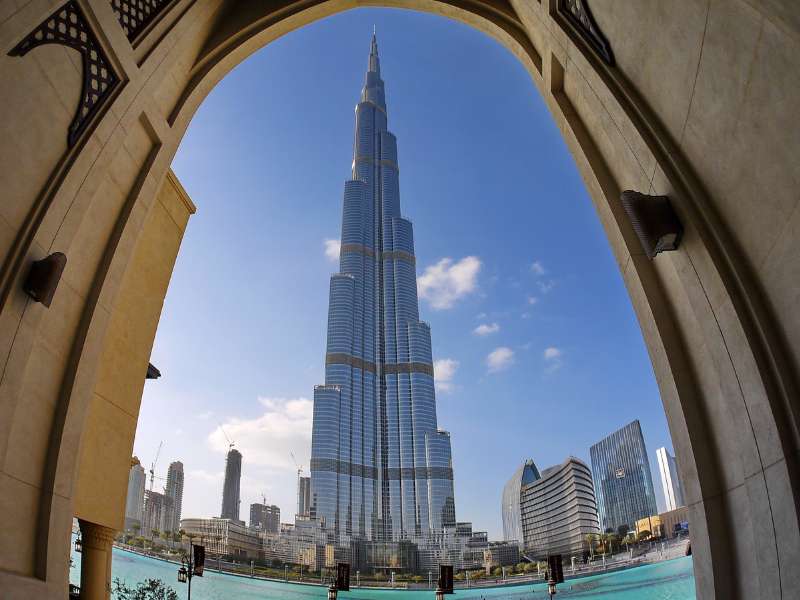 🏨 Choosing the right accommodation
Choosing the right accommodation is often the most crucial factor when planning a trip. It sets the tone for your entire vacation, making it essential to select an option that meets your expectations and budget.
Fortunately, plenty of different types of accommodation are available to suit all budgets. Before you book, take the time to research online or ask the local agents for advice on the best option for you.
Comparing prices from multiple sources will allow you to get the most bang for your buck on your stay and make sure you can spend more money enjoying the exciting activities and sights on offer during your getaway.
🚇 Travel by metro or bus instead of taking taxis everywhere
Taking a taxi everywhere you go can be convenient, but it's also expensive. Consider the savings you would have by taking the metro or bus instead.
Besides being cheaper and more environmentally conscious, traveling by public transportation has its allure of adventure.
Meeting new people, hearing unique conversations, and seeing new sights are all experiences that make life interesting.
Next time you need to get from point A to point B, consider leaving your car or taxi at home and opt for an adventure with public transportation.
🎡 Take advantage of Dubai's free attractions
When visiting Dubai, take advantage of all the amazing attractions the city has to offer.
Many incredible experiences will completely immerse you in Arabic culture yet never break the bank.
For those wishing a free day out, there are many interesting museums, such as the Dubai Museum and Sheikh Mohammed Centre for Cultural Understanding.
In short, if you're looking for free attractions in Dubai, you won't be disappointed.
One thing is for sure – when visiting this beautiful city, you can explore like a local without spending any dirhams.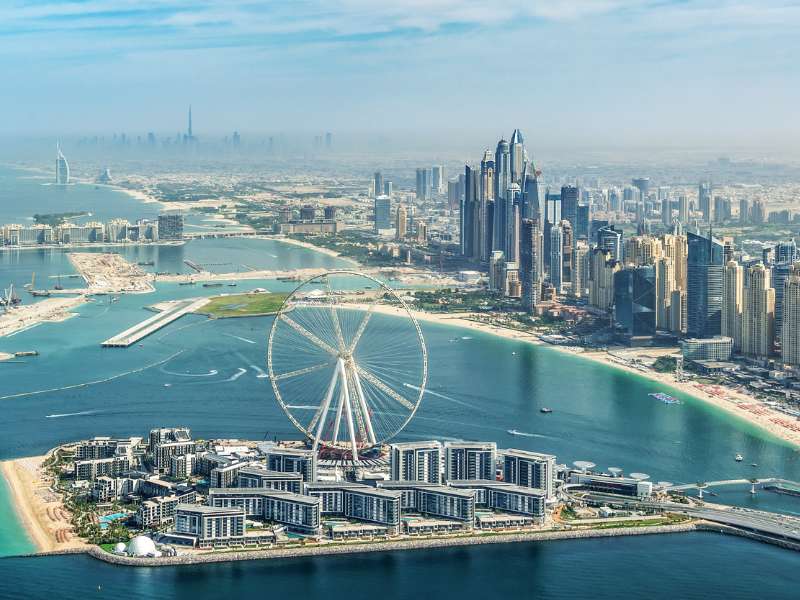 🧆 Eat like a local
Eating like a local is one of the best ways to get an authentic experience when visiting Dubai city.
Learning about the food and drinks, flavors, and spices that are traditional to the area can provide insight into the culture.
Plus, it often results in delicious sampling dishes that can be enjoyed nowhere else.
You don't have to be an expert in international cuisine – seek out where locals tend to eat and revel in their selection.
Don't forget to get travel insurance for your trip! As always, I recommend Safety Wing for great prices and coverage abroad. It starts at only $45 USD per month and will have you covered with everything you may need during your trip! Check them out here.
🛒 Shop at the markets for souvenirs and gifts instead of in the malls
Shopping at markets instead of malls is becoming a more popular choice than ever before. Purchasing souvenirs and gifts while exploring different cultures or visiting your favorite cities can be an unforgettable experience.
Markets typically offer handmade items that are unique and one-of-a-kind, sure to bring a smile to anyone you gift them to.
Many markets even let people interact with the owner, so it can be a more personal approach to choosing the perfect gift for your loved ones.
Of course, browsing markets is also about experiencing the culture, trying out the local food, and strolling among its lanes.
Whether it's for yourself or someone else, make sure your next shopping experience comes from the markets instead of overpriced malls.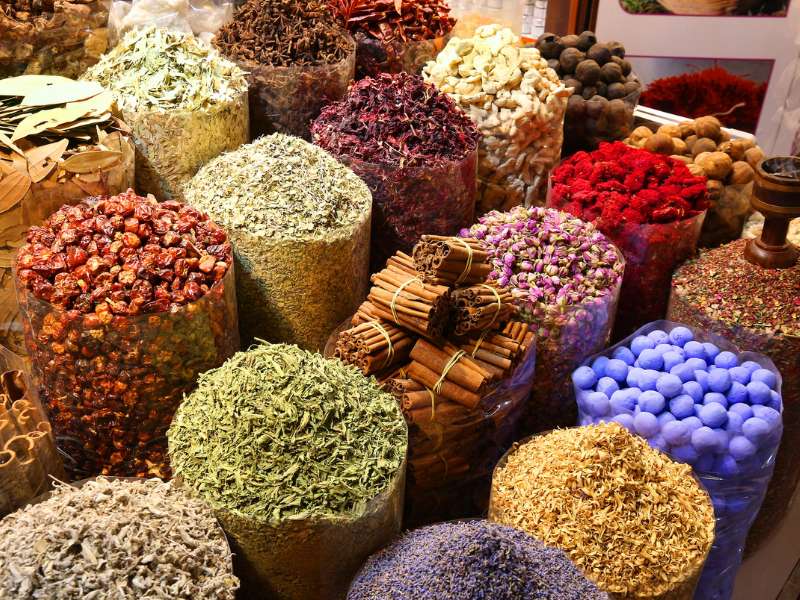 5-Day Dubai on a Budget Itinterary
Here is a 5-day itinerary that will help you make the most of your trip while sticking to your budget.
Day 1: Arrival at DXB International Airport
Key Points:
Check-in to the Hotel.
Visit Burj Khalifa
Witness Dubai Fountain Show
Visit Souk Al Bahar
Let's start the trip from the arrival itself. On day 1, you'll be reaching Dubai International Airport. You can get a taxi to your hotel. Remember to book using the recommendations given above.
Check in to your room and get ready to explore some of the beautiful destinations in Dubai.
On day one of your trip to Dubai, prepare for a packed schedule full of exciting experiences! Start with a visit to the unforgettable Burj Khalifa, the world's tallest building.
Afterward, witnessing the captivating Dubai Fountain Show and its incredible dancing water jets will be an experience you'll never forget.
To top things off, Souk Al Bahar has plenty to offer: from delicious restaurants and boutiques where you can find excellent souvenirs, take some time to explore this vibrant destination.
Day 2: Get Ready to Explore
Key Points:
Spend the day at JBR Beach, dip in the ocean, or relax on one of the beach chairs.
Take a stroll down The Walk for some shopping and dining options.
JBR Beach and The Walk is the perfect place to spend your day in Dubai.
Take a dip in the crystal clear waters of the Arabian Gulf or lounge on one of many beach chairs for those looking for rest and relaxation.
The Walk offers a variety of exciting shopping and delicious dining options.
With miles of glossy tiled walkways, visitors have plenty to choose from – including cafés offering shisha, international restaurants, and numerous retail stores offering deals.
Popular among locals and tourists alike, this promenade is also home to breathtaking views of the Arabian Sea.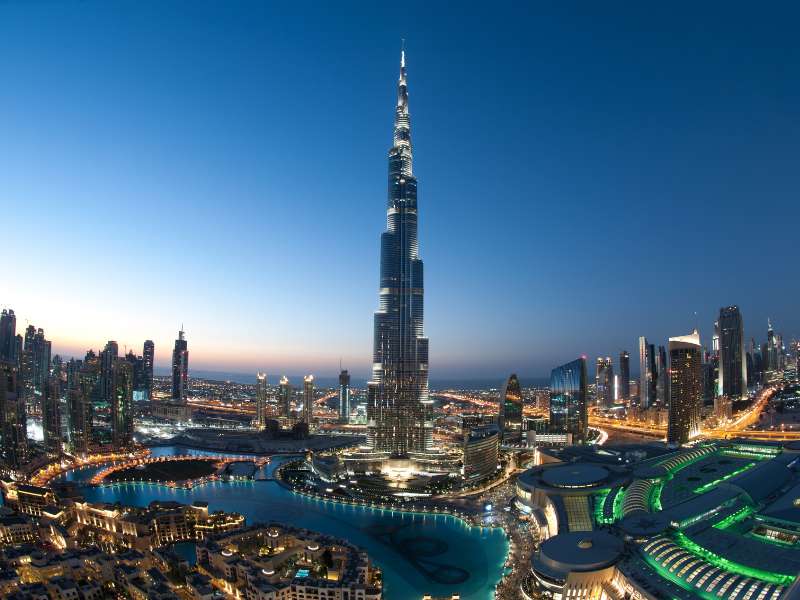 Day 3: Keep it Fun & Simple
Key Points:
Visit Global Village Dubai – explore different cultures around the world.
Enjoy thrilling rides and games, shop for souvenirs, and savor delicious food from all over the globe.
Global Village Dubai is an experience like no other!
Whether you're looking for a quick getaway or want to explore different cultures without leaving the country, this is the place for you.
Spend the day enjoying thrilling rides and games and shopping for unique souvenirs from Dubai. You can also treat yourself to delicious cuisine from all over the world while taking in breathtaking sights with friends and family.
With top-of-the-line facilities at Global Village Dubai, everything will surely be done in style. You can keep it fun & simple during the whole day of your trip.
Day 4: Eat at the Best Restaurants in Dubai
Key Points:
Try Out Some of the Best Restaurants in Dubai
Go on an Adventure with Desert Safari Tours
Visiting Dubai is an excellent way to truly experience the luxury of Middle Eastern culture.
On day 4, adventure into the city and try some of the best restaurants in Dubai.
Several outstanding fares are offered, ranging from flavorful seafood options to delicious Arabic dishes that will leave your palate tingling with delight.
And for those wanting even more excitement, why not follow up with a desert safari tour? Venture deep into the magical Arabian sands and explore all the Middle Eastern desert offers.
Make sure you add this exhilarating day of exploration to your Dubai on a budget itinerary.
Day 5: It's time to say Bye-Bye to Dubai
All good things must come to an end, and it's time to say bye-bye to Dubai. After a memorable five days here, your time in the stunning city is up.
Make sure you check out from your hotel before heading for a taxi to the airport. Who knows when you can take another holiday in this incredible spot again, so remember your camera and souvenirs as memories of this special trip to treasure forever.
Author Name: Emma Parker
Author Bio: I'm Emma — a free-spirit with a passion for reading, writing, blogging, and photography. I am a content writer and solo female traveler, and have been sharing all the travel stuff at my blog – ITravelINN.