Being left almost half-naked by a monkey in the middle of the rainforest when you are alone with a man you barely know doesn't exactly come across as the ideal Amazonian getaway in my books.
Yes, I know. What the hell?!
It wasn't really as bad as it sounds.
I arrived in Puerto Maldonado, a small town in the Peruvian Amazonas around midday. I flew in from Lima inside the smallest plane I have ever been in, which landed in an almost smaller airport.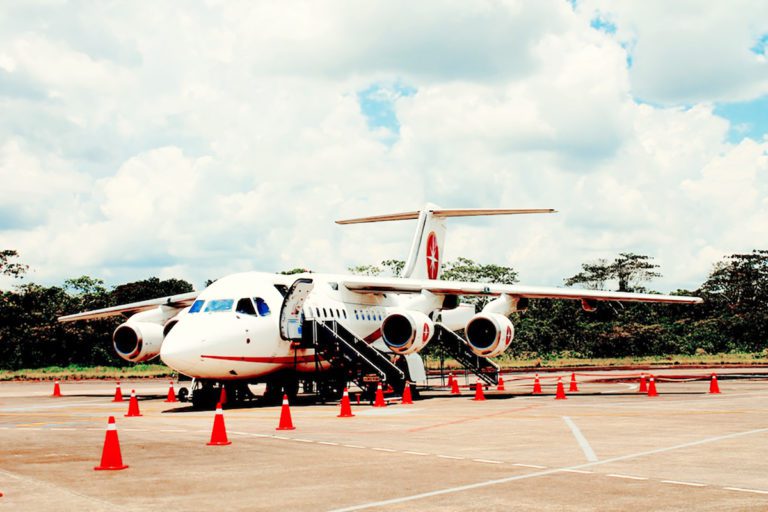 I headed to my guesthouse and was given a private room for the price of a bed in a dorm by the owner, a lovely woman who thought I was a very nice young lady (her words). Things were going FAB! Until I decided to go out, that is.
The sun was shining, the air was fresh and the town seemed welcoming. It was a perfect day for a boat ride along the Madre de Dios River! I excitedly walked out of the guesthouse to find out what was out there awaiting me.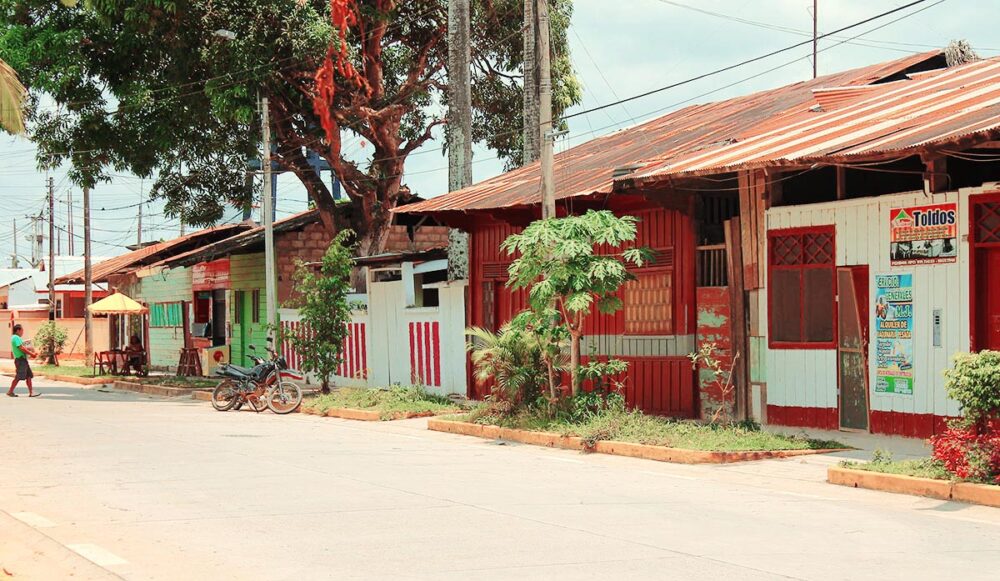 Fifteen minutes down the line, clouds made the sky gray. Everyone started running hysterically. I felt the wind coming towards me. The streets are not paved and dirt started getting on my face and into my eyes and mouth. I heard someone screaming "The first storm in two months is coming!" I mean, really? The only storm in two months and it has to happen during my two-day-long stay?
I tried to make my way back to the hostel and suddenly, rain poured. And by poured, I mean really POURED. Hard.
Soaked and angry, I realized I had no idea HOW to get back to the guesthouse exactly. I had been walking mindlessly and paying little attention where I was going. Wonderful.
I made it back eventually, of course (after going into an internet Café and typing in the hostel's name and looking it up on Google Maps). Look, I am not proud of it. I was young, and it was one of my first ever trips alone, so give me a break.
But let's get back to the story. I headed out again the following day, determined not to let anything ruin my day. I managed to make it to the river, of which banks were filled with a myriad of offices selling not-so-budget-friendly tours. I kept looking, until I realized I would have to fork out some money in order to get something worth remembering.
I headed into a lodge, but to my deception, they only offered tours for at least two persons.
– "But how am I supposed to find someone to join me? I'm here alone. Can't I just pay for two?"
– "Sorry, miss, we can't do that"
– "Screw you!" (I didn't actually say it out loud)
I had the exact same conversation over in at least ten more agency stalls.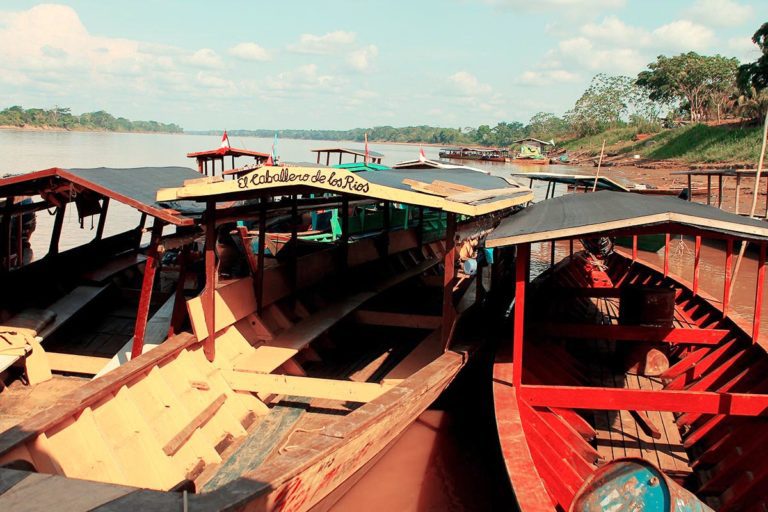 Disheartened, but determined, I approached a local fisherman who was cleaning his boat and looked quite friendly. I told him I'd pay him to take me deeper into the jungle.
And he did. (Sorry, mom)
And so, we headed into the jungle on a typical Amazonas fishing boat! I was about to come face to face with the Amazonas jungle.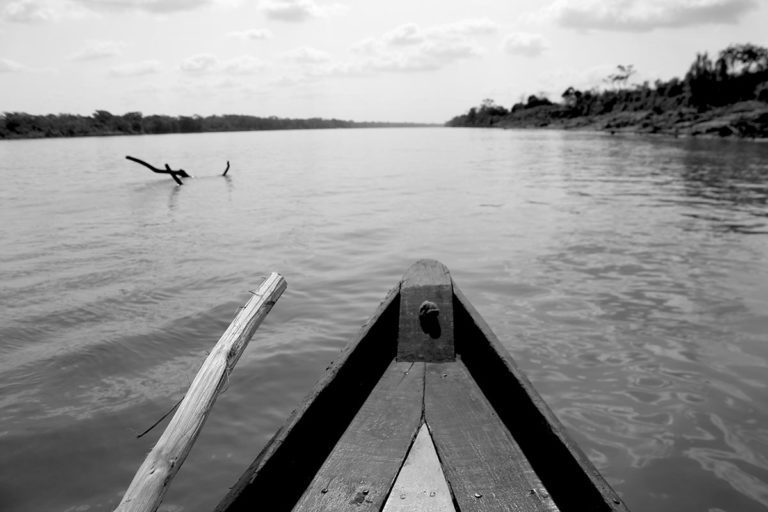 After two hours, we got there, and it was amazing. I saw flora I never imagined existed and listened to the peaceful symphonies of the jungle resounding all around. Gigantic butterflies fluttered around us.
Then we heard monkeys, we followed their screeches and there they were. Everywhere. The trees would shake as the monkeys swung from branch to branch. Then they stopped the swinging play to stare at us from atop the trees.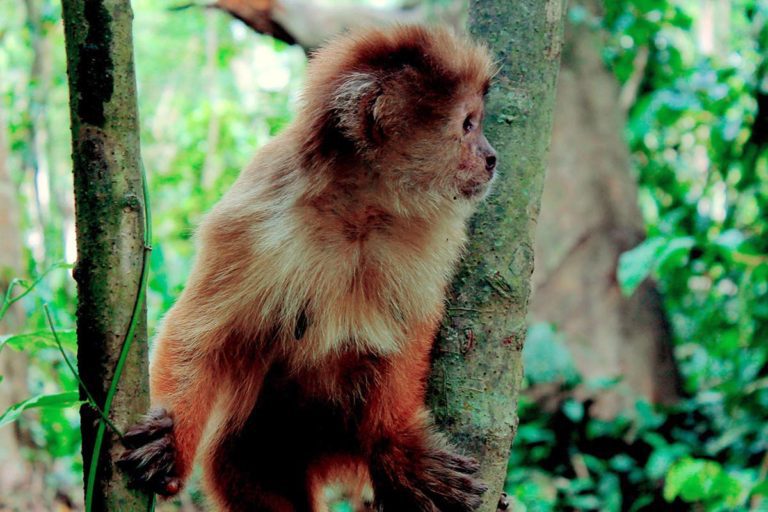 They came down from the trees when they saw me taking out cookies out of my bag. It was all going well, they seemed to be absolutely comfortable being around humans.
And then it happened.
One of them started climbing up my leg. I was wearing some pretty loose pants and I could feel them slowly coming down. I was alone in the middle of the jungle, kilometers away from civilization with a man I had met an hour ago. No one would ever hear me if I started screaming.