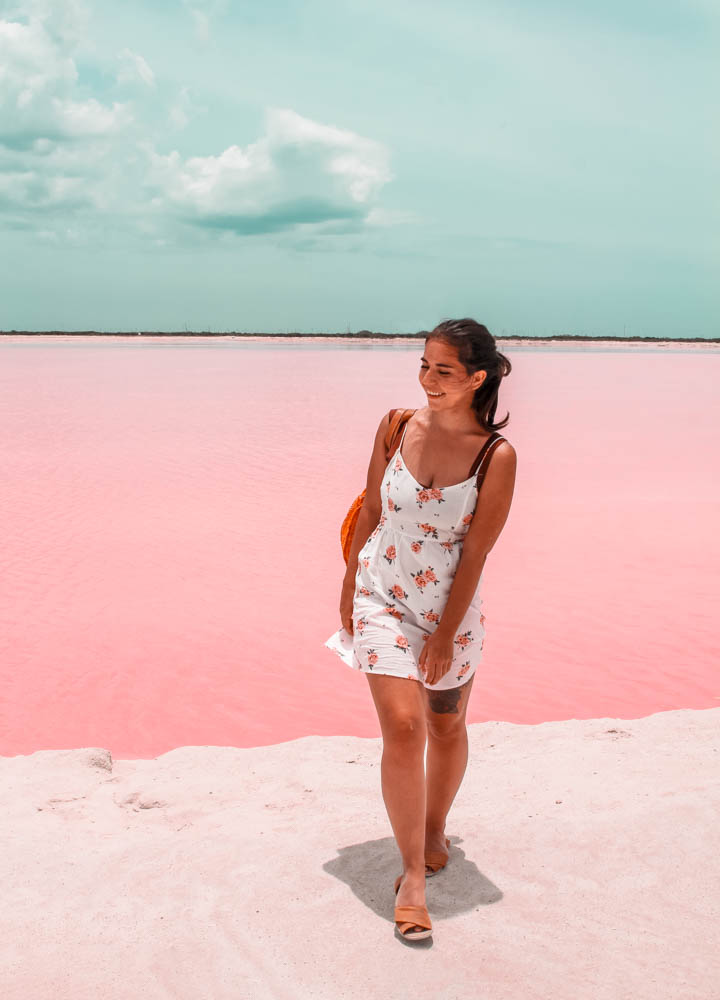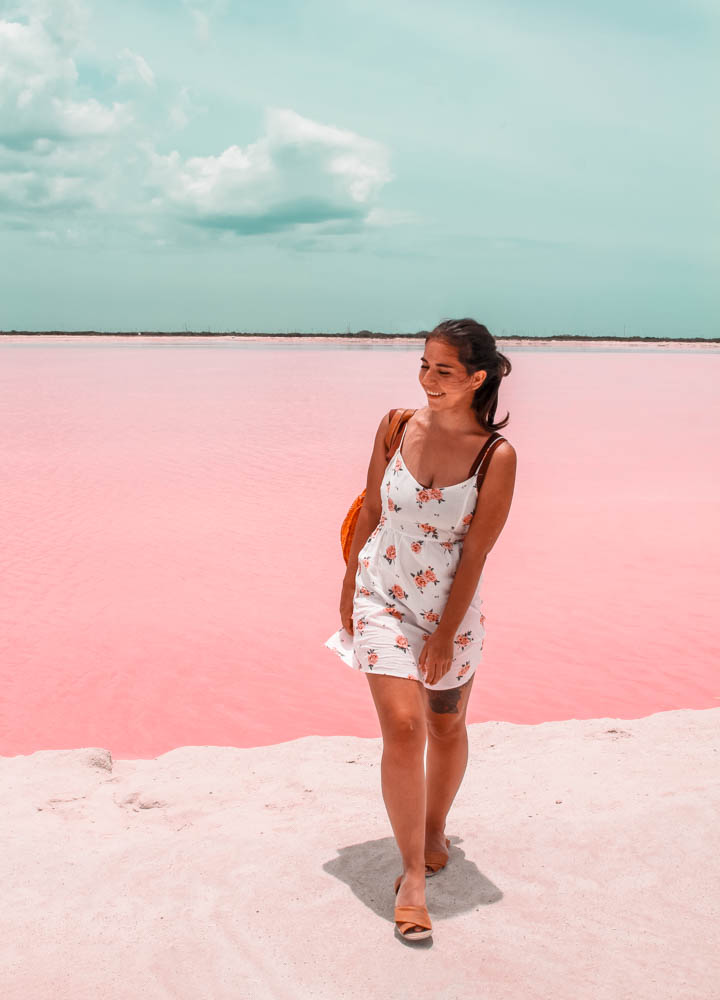 About Me
Welcome to No Hurry To Get Home, I'm so glad you're here! My name is Daniela and I'm a somewhat awkward human being that found herself hopping on a one-way ticket to Madrid when she was nineteen (and totally broke) and somehow managed to stay on the road for three years!
While I'm no longer traveling full-time anymore and I now split my time between Mexico City and Germany, you're more likely to find me in some far-off place than at home.
I guess the best way to describe myself + my job title is "Travel Content Creator". When I'm not on the road, I'm either writing about my favorite destinations, designing websites, or crafting all kinds of visuals for travel-focused brands and blogs. Oh, and I also own a little online shop where I sell all the pretty things I stumble across on my trips! Head over to this post if you'd like to know more about the ways I afford to explore the world almost full-time by making money while traveling right here.
HOW I BEGAN TRAVELING
I never left my 9-5 job to travel the world and break free, I didn't really give myself the chance to do that, because I never really got a "real" job. Since I was little, I knew that I did not want to work in an office doing a job I hated and that, instead, I wanted to travel all around the world. I booked a one-way ticket to Madrid in the summer of 2015 with $1000 to my name and I found ways to support myself along the way.
I began pursuing my dreams before I even had time to be bored with my life.
I like to think that I am not traveling, but instead, I am moving around all the time. I try to stay in one place for at least one month when it is possible so that I can truly get to know the place I visit. I love independent travel and more often than not, I will choose to take the cramped old chicken bus rather than the comfortable alternatives, although lately, I've been dipping my toes into luxury travel.
I truly believe that travel is something everybody can achieve. Growing up, I always thought that traveling was something that only rich people and successful journalists did. Then the internet became available for everyone and I started digging –  the number of ways to travel extremely cheaply, to earn money online through freelancing, or finding opportunities online was overwhelming and I did them all – I left home with almost no money, wondering if I could make it work. At some point, the money was gone, and as much as I wanted to go back home, I kept pushing (also due to the fact that I couldn't really afford a ticket home).
I started this blog as a creative outlet, but also as a way to show others that travel is something everyone can do if you are willing to leave your comfort zone (and that yes! It is completely possible to go on the adventure of your life and making a career out of it).
Ever since that flight, I've hitchhiked through Europe for five months, lived and worked in a small village in Thailand for one year, spent, overlanded parts of eastern Africa, met my boyfriend in Germany and turned the country into a sort of base, built three different businesses, and SO.MUCH.MORE.