Corfu is a total gem.
Home to pristine coastlines, lush mountains that you can spend days hiking, and a hell of a lot of mythological legends, this little island on the Ionian has enough to keep you entertained for weeks on end.
I spent a few days exploring the island with Vincent and while we got to see so many incredible places during our trip, these were our absolute favorite things to do in Corfu!
The most beautiful things to do in Corfu:
Visit the island's most beautiful beach at Porto Timoni

Porto Timoni is the most incredible beach in Corfu. While I loved the beaches on the island, many of them were quite pebbly, but Porto Timoni is a whole different story! This stunning coastline is perfect for snorkeling, swimming, or just a place to bring a picnic and chill.
I also recommend driving up (or hiking!) to Makiades Village – right before you get there, you'll get the most breath-taking views of Porto Timoni!
Wander Corfu Town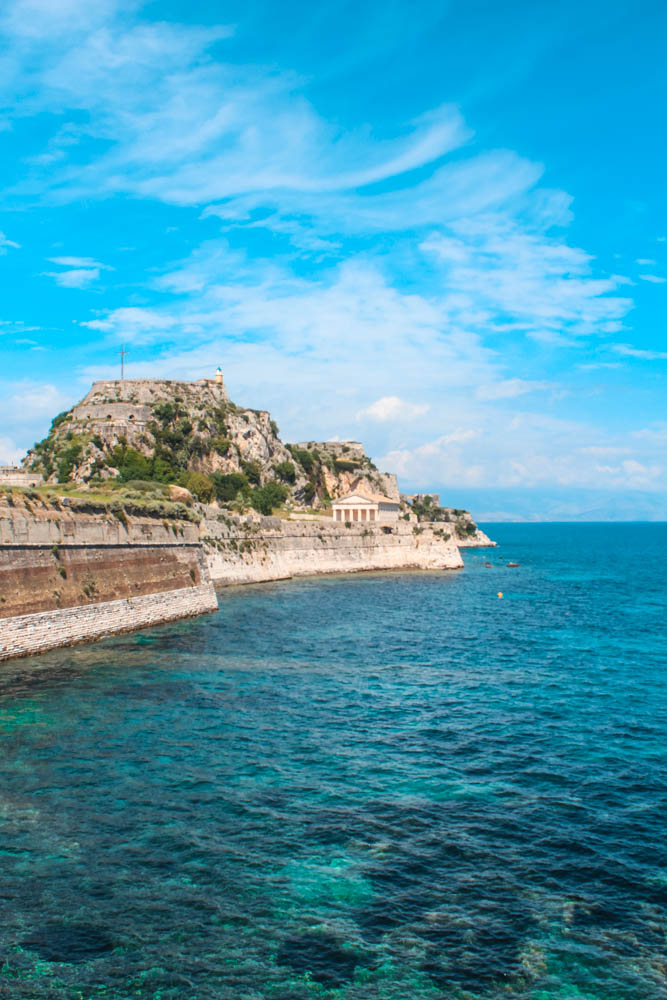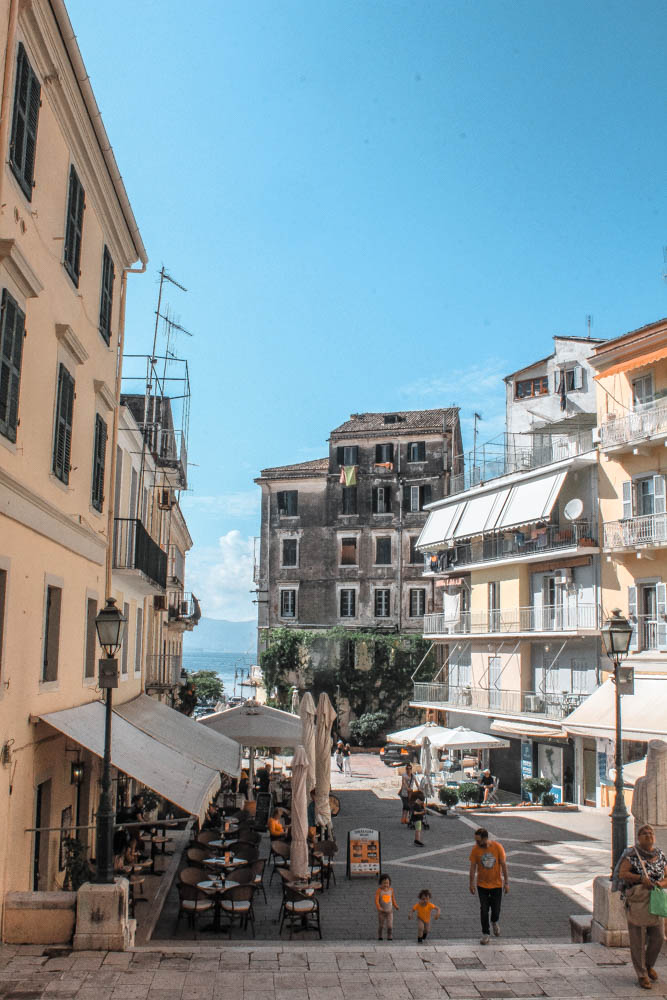 Corfu Town is said to be one of the most beautiful towns in Greece and it's easy to see why! This UNESCO town is home to beautiful Venetian buildings, two fortresses, narrow alleys, bouvangillea-lined doorways, and a whole lot of cafés and restaurants.
Get Romantic at Canal D'Amour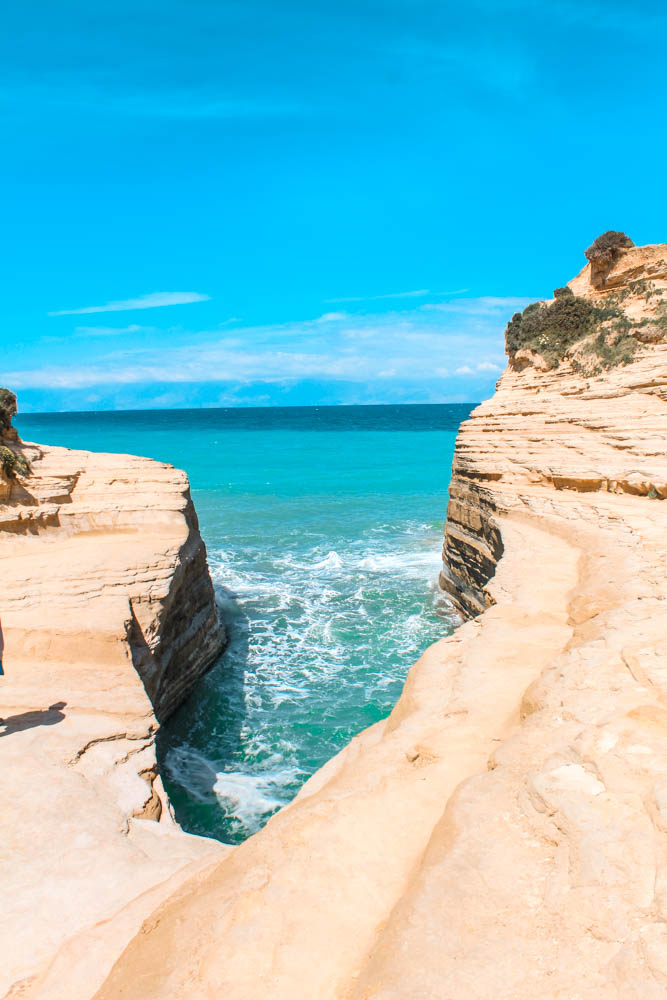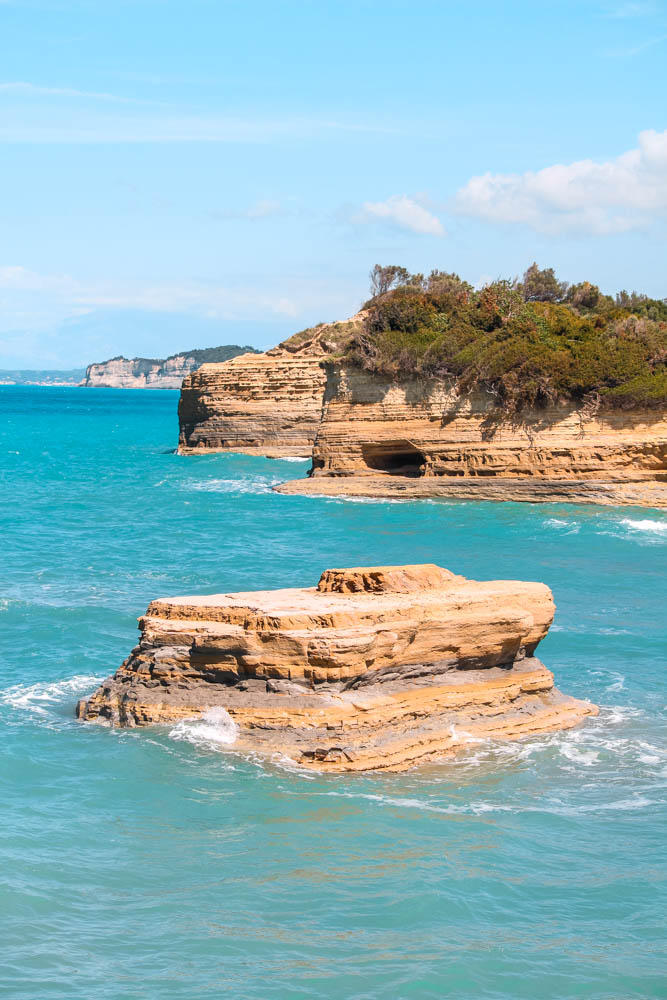 Canal D'Amour translates into Channel of Love and this beautiful spot in Corfu is a perfect place to chill and watch the time go by.
When the tide is low, you can swim in the turquoise waters of the canal and explore the mini caves that line it, but another great thing to do while here is to bring your own picnic and sit on the rocks. Rumor has it that couples who swim together at Canal D'Amour will stay in love forever.
Watch planes landing and taking off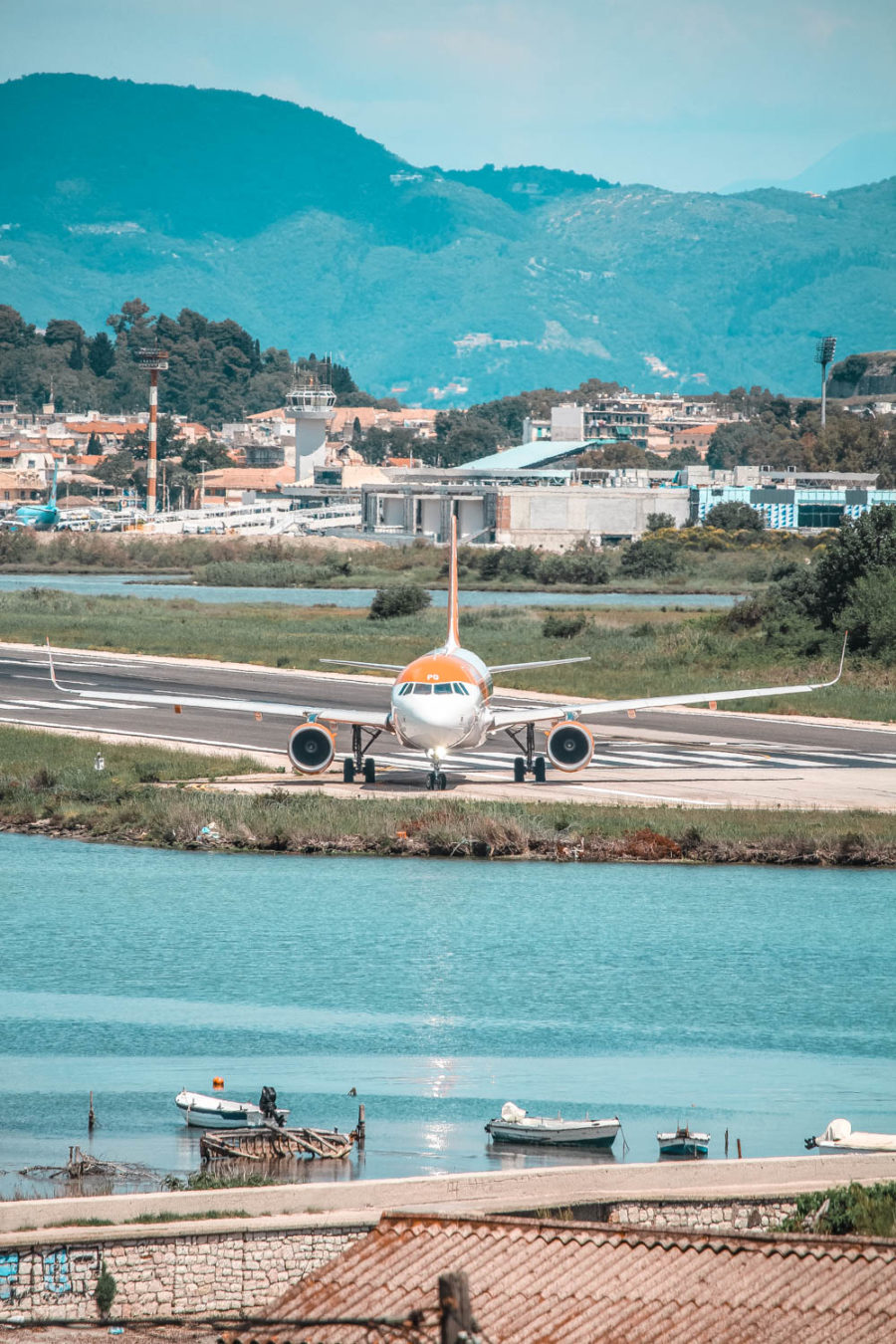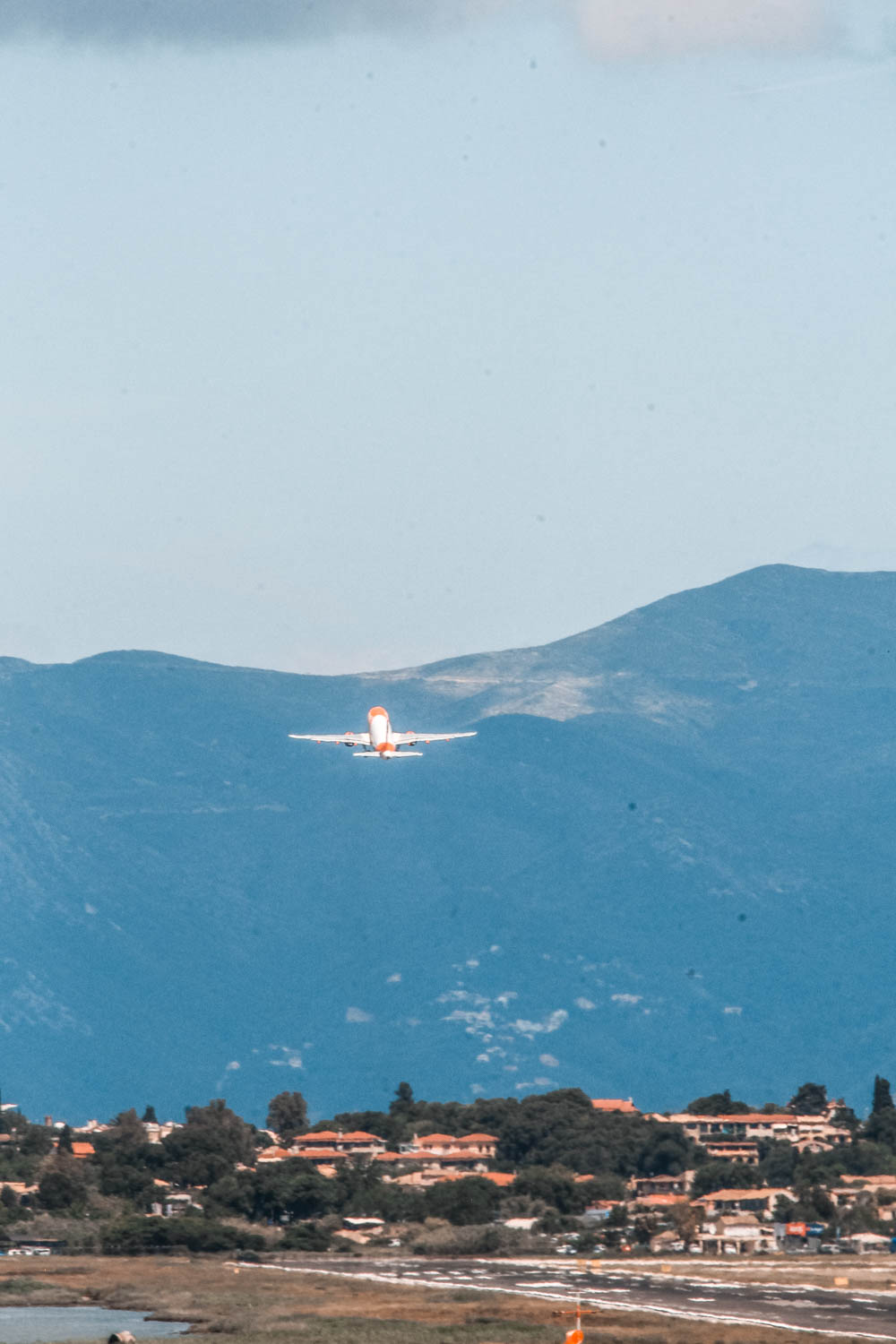 This was something we found totally randomly when I asked Vincent to park the scooter so I could take a few pictures of Mouse Island.
A few kilometers south of Corfu Town, there is a perfect viewpoint of the airport's landing strip right in front of Hotel Aegli! This was a highlight of our time in Greece and one of our favorite things to do in Corfu.
Palaiokastritsa

Palaiokastritsa is probably the most emblematic vista of Corfu, but aside from that, it's also a spot that holds many secrets and legends in Greek mythology. The bay of Palaiokastritsa is said to be where Odysseus met Nausicaa for the first time and the last spot he stepped foot on before returning home.
After taking a dip at the beach, make sure to visit the monastery – it was constructed in the eleventh century and contains a museum.
Visit Angelokastro Castle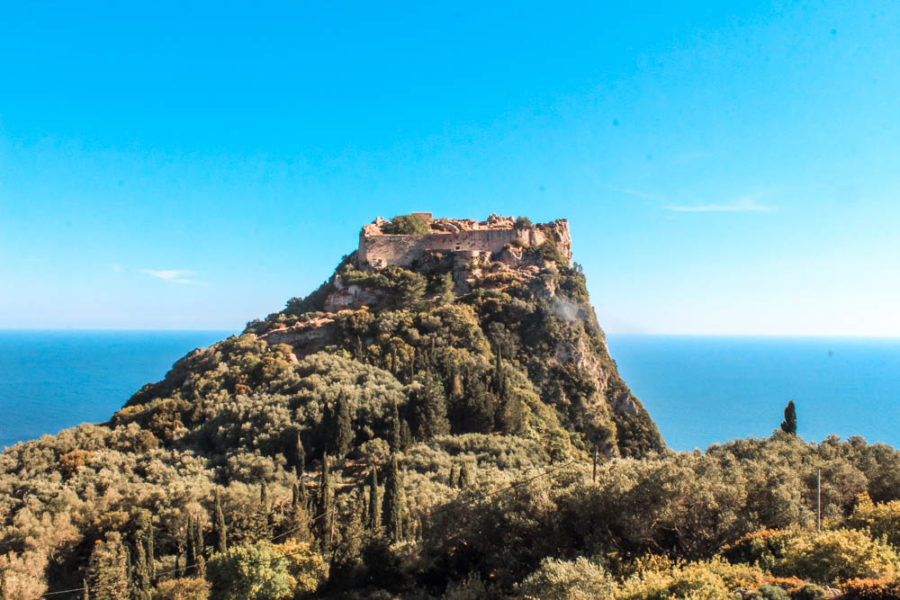 Perched atop the highest peak of Corfu's shoreline, visiting Angelokastro is a must on any Corfu itinerary! Not only is it one of the most imposing structures in the Ionian, but it's also one of the best spots to get a birds-eye view of Palaiokastritsa.
The exact dates of its construction are unknown, but what we do know is that it was one of Corfu's most important forts because it formed a triangle with two other castles. Despite many attempts to conquer it, the castle never fell and for centuries, it was an important tool in protecting Corfu against invaders.
The legendary Mouse Island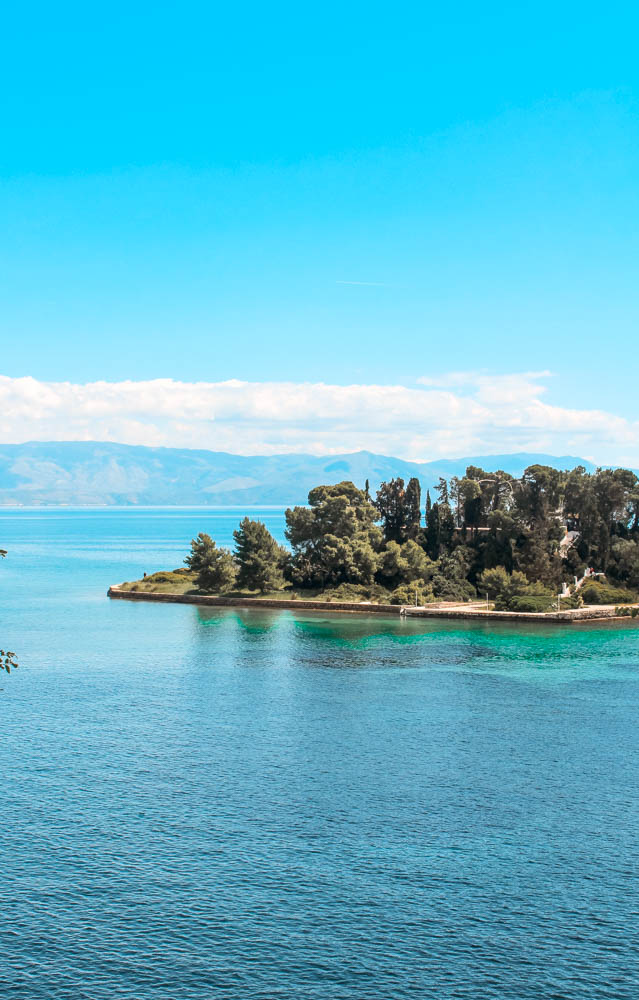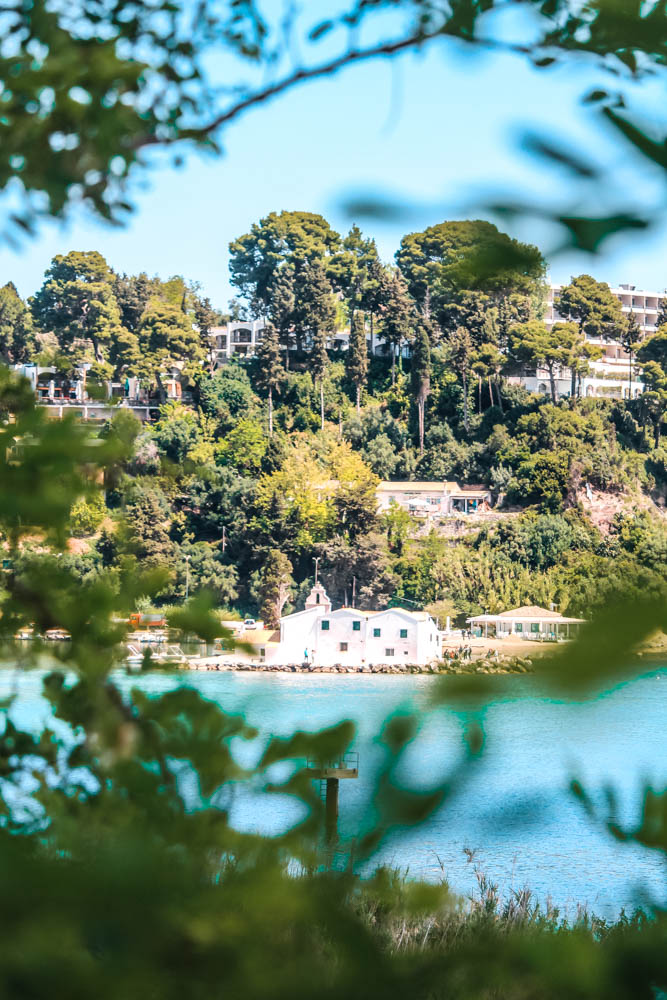 Also known as Pontikonissi, this tiny islet opposite of Corfu Town is home to many, many mythological stories. Legend has it that the islet was once Ulysses' ship – the one he used to carry the king of Ithaca (the one from the Odyssey) to the island of Phaecians. When a storm hit the boat, it was washed ashore and the vessel was turned into an island by Poseidon.
You can get some seriously stunning views of the island from Vlacherna Monastery, a church that sits on a peninsula in Corfu Town.
Get a scooter and explore the island independently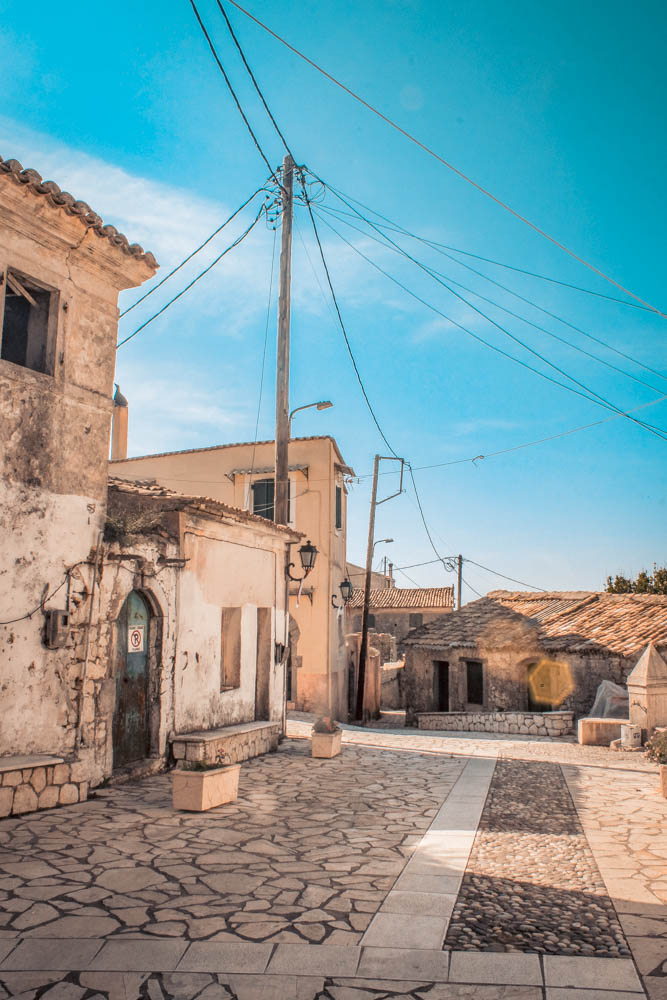 One of our favorite things to do in Corfu was getting the freedom to explore the island independently by renting our own scooter. We got ours at Benitses village for just 15 euros a day and were good to go! Having our own mode of transport gave us the freedom to explore at our own pace and to stumble across villages and sights that we wouldn't have otherwise come across.
One tip though: Wear warm clothes when on the scooter! Corfu is quite mountainous and some areas can get quite cold when driving a scooter.
Where to stay in Corfu
There are so many great spots to stay in Corfu, and the most popular spots tend to be Sidari and Benitses. However, there are also many great areas to stay on the island if you prefer to be in quiet surroundings in nature. I wrote an entire post to the best villages to stay in Corfu here!
Have you ever been to Corfu? What are other beautiful places to visit in Corfu that I missed on the list?