Road Tripping the US: Essential Routes for Every Adventurer
Looking for a trip that will astound you and provide you with lifelong memories? Buckle up for the ultimate cross-country drive in a car.
The US is a treasure trove bursting with magnificent scenery, bustling cities, and attractive small villages, from the sun-kissed coasts to the beautiful mountain ranges.
Each route is an exploration that reveals the diverse array of people, foods, and magnificent natural beauty that this large country is known for.
Regardless of your level of experience as an adventurer, this guide will present important routes that satisfy everyone's preferences.
We've collaborated with Travellers Autobarn to bring you the essential routes for a remarkable road trip. So take your map, gather your necessities, and head on the wide road!
1. The Pacific Coast Highway
Starting at the northern border of California and stretching to San Diego, this route hugs the magnificent coastline for over 790 miles.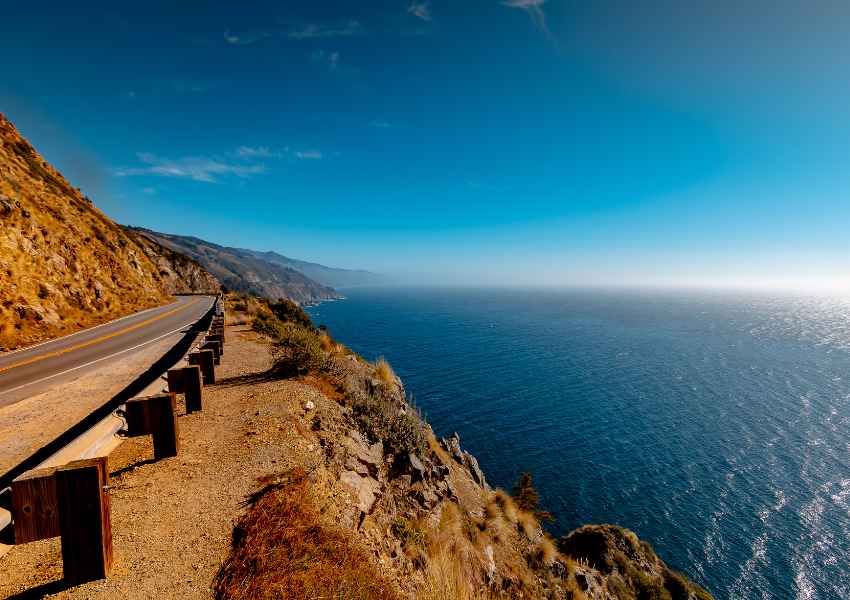 With its jaw-dropping views and plenty of exciting stops, you'll feel like you're in a road trip movie.
It's also an ideal trek for food lovers, with fresh seafood and produce all along the coast.
Pacific Coast Highway also allows one to explore well-known cities like Los Angeles and San Francisco. Make sure to stop at Big Sur, one of the most scenic stretches of the route, for breathtaking ocean views.
2. Route 66
This famous highway, known as "The Mother Road," travels through some of America's most interesting and historic towns. Over 2,000 miles, this Chicago-Los Angeles trip is filled with memories.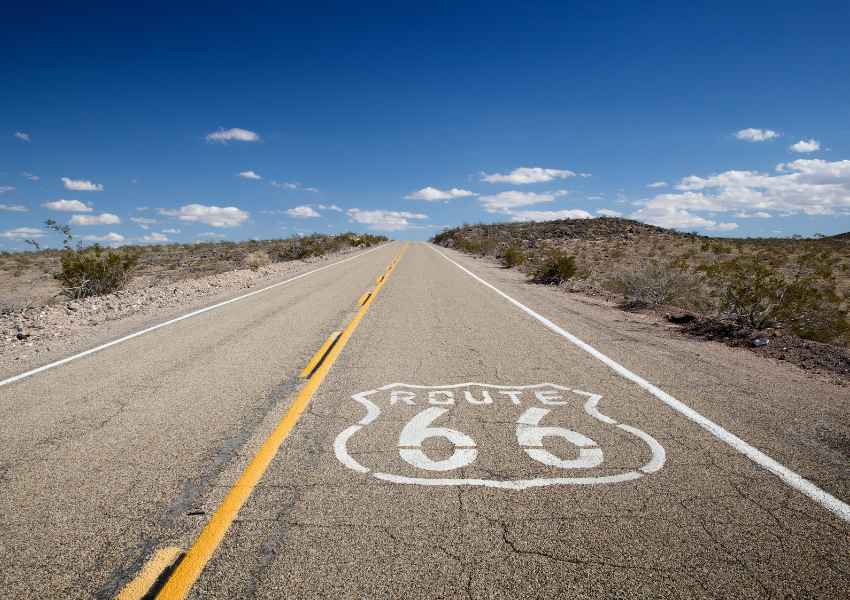 You'll pass by classic diners, neon signs, and roadside attractions such as Cadillac Ranch and the Grand Canyon.
Additionally, it has an attractive small-town atmosphere and constantly changing landscapes. This route is ideal for travellers who want to see the real America.
There are numerous possibilities along this path to get acquainted with the customs and cultures of the nearby little towns. You can get a real sense of America's past and present.
3. The Appalachian Trail: Hiking Trail
A genuine outdoor adventure, the Appalachian Trail is not simply any road trip. This 2,200-mile long hiking trail connects Georgia and Maine.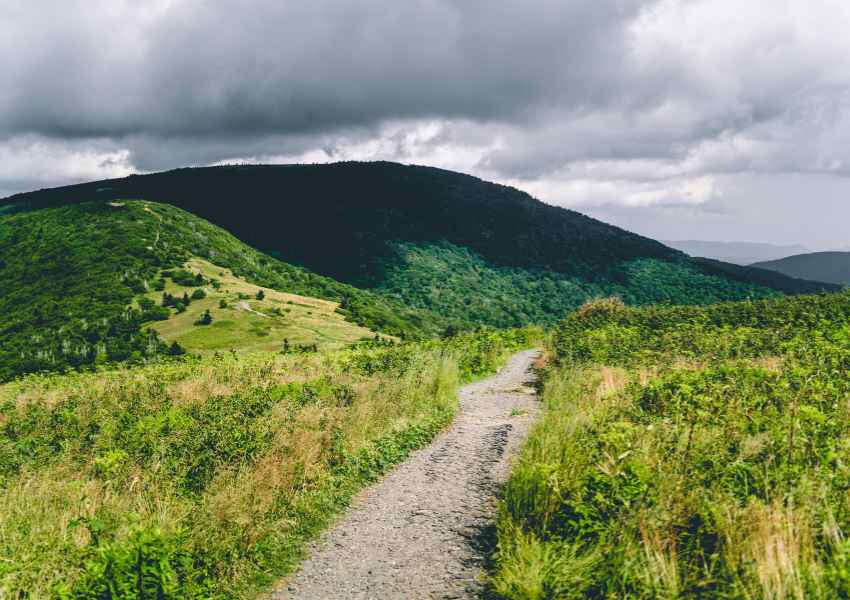 Aside from stunning landscapes, this trail allows hikers to explore charming mountain towns and experience local culture.
You'll also encounter various wildlife and have opportunities to go camping and fishing.
Whether you hike or just a portion of the trail, you'll feel accomplished knowing you've conquered one of America's most famous outdoor experiences.
4. Going-to-the-Sun Road
This 50-mile road in Montana's Glacier National Park is one of America's most scenic drives.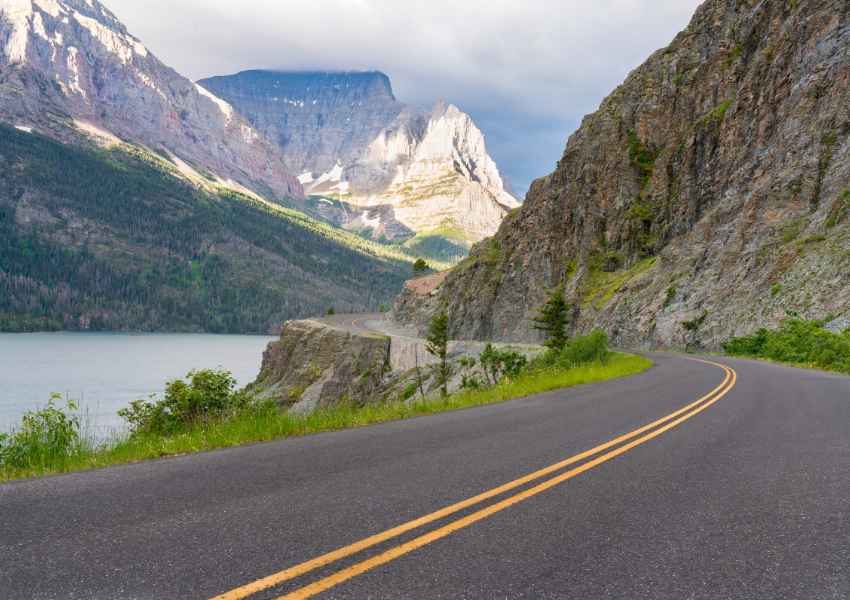 It crosses the Continental Divide. It provides breathtaking views of rugged mountains and alpine lakes.
While travelling, grizzly bears, mountain goats, and bighorn sheep are common.
Hiking and biking through the park's magnificent scenery is possible at numerous pullouts and trailheads.
During winter, it is closed due to snowfall but can be enjoyed on guided tours by a snow coach or cross-country skiing.
Going-to-the-Sun Road is the perfect route for nature lovers and adventure seekers.
5. Blue Ridge Parkway
This road links the Great Smoky Mountains National Park in North Carolina to Shenandoah National Park in Virginia.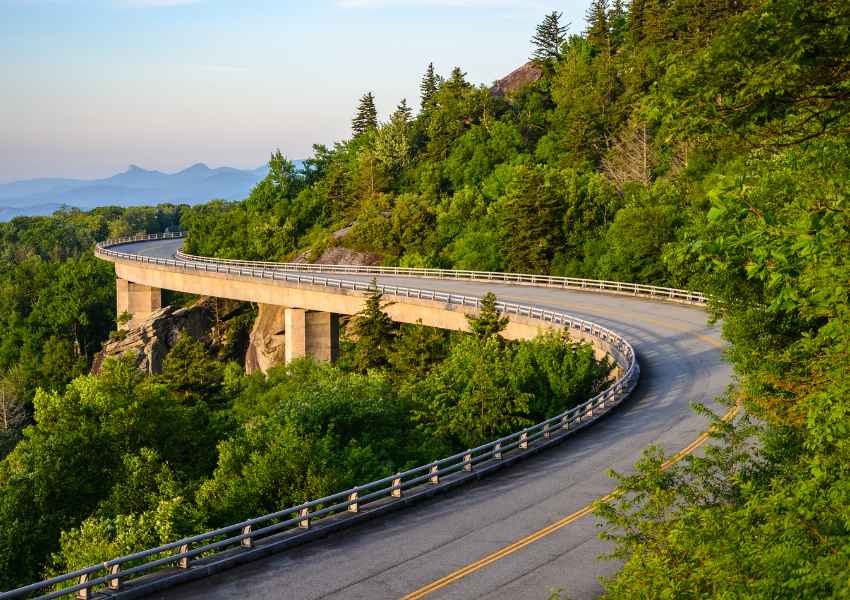 It goes through the Blue Ridge Mountains. People consider it one of the most beautiful drives in the eastern US. It's over 469 miles long.
Overlooks, historic landmarks, and hiking trails to waterfalls and panoramic views dot the road. Autumn leaf peeping is popular when the foliage becomes red, orange, and gold.
There are attractive places just waiting to be discovered for those who need a vacation from the road.
Walk around lovely streets packed with quaint stores and inviting cafes to get a feel for this area.
Indulge your taste buds with delectable regional cuisine, savouring the flavours and experiencing the culinary delights of the area.
Whether it's strolling through historic landmarks or sipping a cup of coffee in a hidden gem, there's something for everyone to enjoy and create lasting memories.
Conclusion
Get ready, adventurers! With its twists and turns, the open road is calling your name. The US offers myriad routes, each with a unique charm and story waiting to be explored.
Whether it's the breathtaking scenery along the Pacific Coast Highway, the nostalgic journey down Route 66, the rugged challenge of the Appalachian Trail, the awe-inspiring views from Going-to-the-Sun Road, or the serene beauty of the Blue Ridge Parkway.
There's an adventure that suits every traveller. Pack your bags, fuel the car, and put on your hiking boots for a trip that will bring you excitement and memories. Road trips are life-changing, not just adventurous. Today, you can start your road trip!