01
Who we are
About Us
No Hurry To Get Home was created with the aim to inspire women to get out and explore the world.
Our readers are mostly women aged 25-34 from the USA, Canada, and the UK with an appetite to experience new destinations. They value unique experiences and have disposable income to put towards them.
If you think we'd be a good fit, please don't hesitate to get in touch with us at hello@nohurrytogethome.com
Ways we can work together
Sponsored Posts and Reviews: We're happy to write sponsored posts and reviews about your destination, product, or service.
Social Media Campaigns: We have a strong social media presence and can promote your brand or product to our followers through sponsored posts, giveaways, and other creative campaigns.
Press Trips and FAM Tours: We love to explore new destinations and share our experiences with our readers.
Content Creation: We're experienced writers and photographers and can create high-quality content for your brand or website.
02
The stats
1 Million
Views on Pinterest
03
Brands under our belt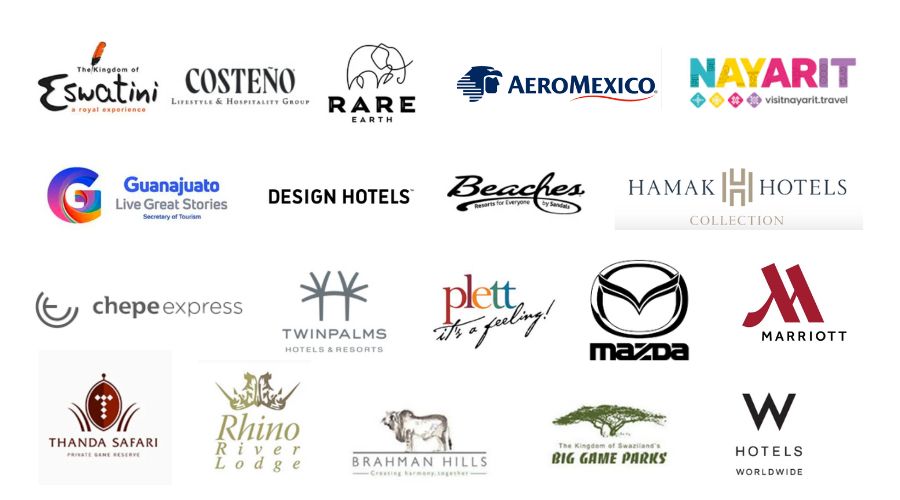 About our EDITOR
Dani Ramos
Traveling and sharing stories have always been my passion and I feel like the luckiest girl in the world for being able to do it as my full-time job.
I started No Hurry To Get Home in 2018 after spending 6 months traveling around East and Central Africa because I felt I had so much to tell about my experiences.
Not too long after, I realized I had a lot to tell the world about my travels in general. I had already been traveling the world for over three years non-stop at that point, and the fact that I had done it all alone as a Mexican-born Latina made my point of view extremely unique.