Handshake Speakeasy Shakes Things Up with Epic Takeover at W Punta de Mita
Last weekend, I had the opportunity to experience the takeover of Handshake, the second best bar in North America on the 50 Best list, at the W Punta de Mita.
It's not exactly a secret that W Punta de Mita always takes its experiences to the next level, and this takeover was no exception.
On this occasion, Handshake was in charge of organizing various activities around the hotel, including tropical nights with excellent music, cocktail classes, and much more.
In case you didn't know, Handshake is a speakeasy hidden in the streets of Mexico City and is one of the best bars in the world, according to The World's 50 Best Bars list.
When you enter Handshake Bar in Mexico City, you will feel transported to the 1920s. The decoration is inspired by the clandestine bars of the prohibition era in the United States. The atmosphere is sophisticated and elegant, with dim lighting that creates an intimate and welcoming environment.
As for the W, what can we say? It is, without a doubt, one of the best hotels I've had the opportunity to stay in and I don't just say that because of the comfort and excellent amenities, but also because every detail creates an unforgettable experience.
I'll tell you more about what it's like to stay here in another article, but here's a little preview of what I mean: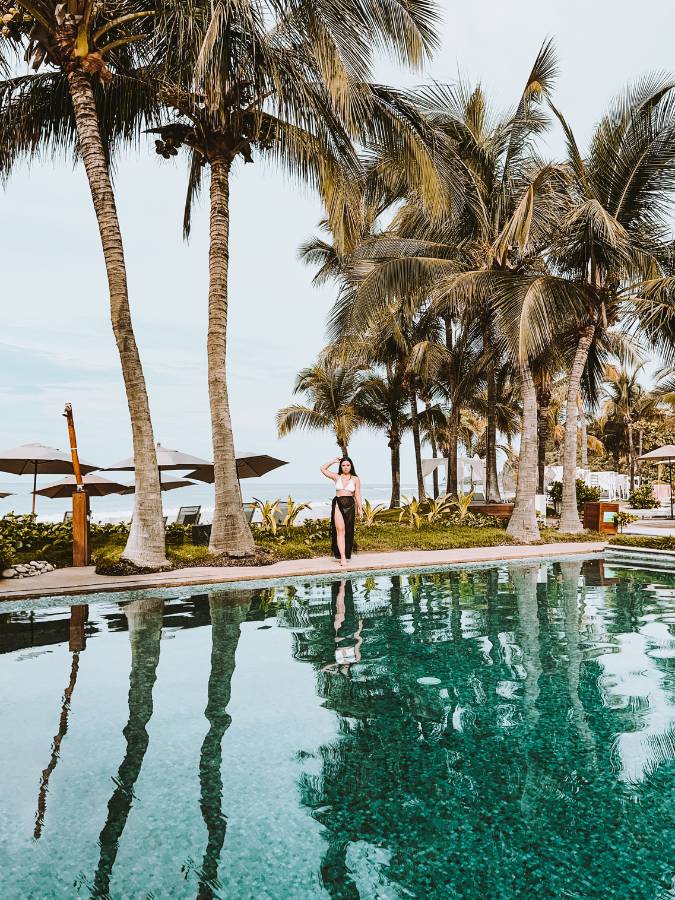 During the weekend, Handshake and the W pampered us with activities that fused my love for hospitality, architecture, food, and mixology.
FRIDAY | Welcome Cocktail @ E-Wow Rooftop
At sunset, the E-Wow Suite rooftop became the stage. We had the opportunity to taste various cocktails such as Once Upon in Oaxaca, a smoky alchemy of Doba Yej, mint, lemon, absinthe, and whey while enjoying the views of the bay.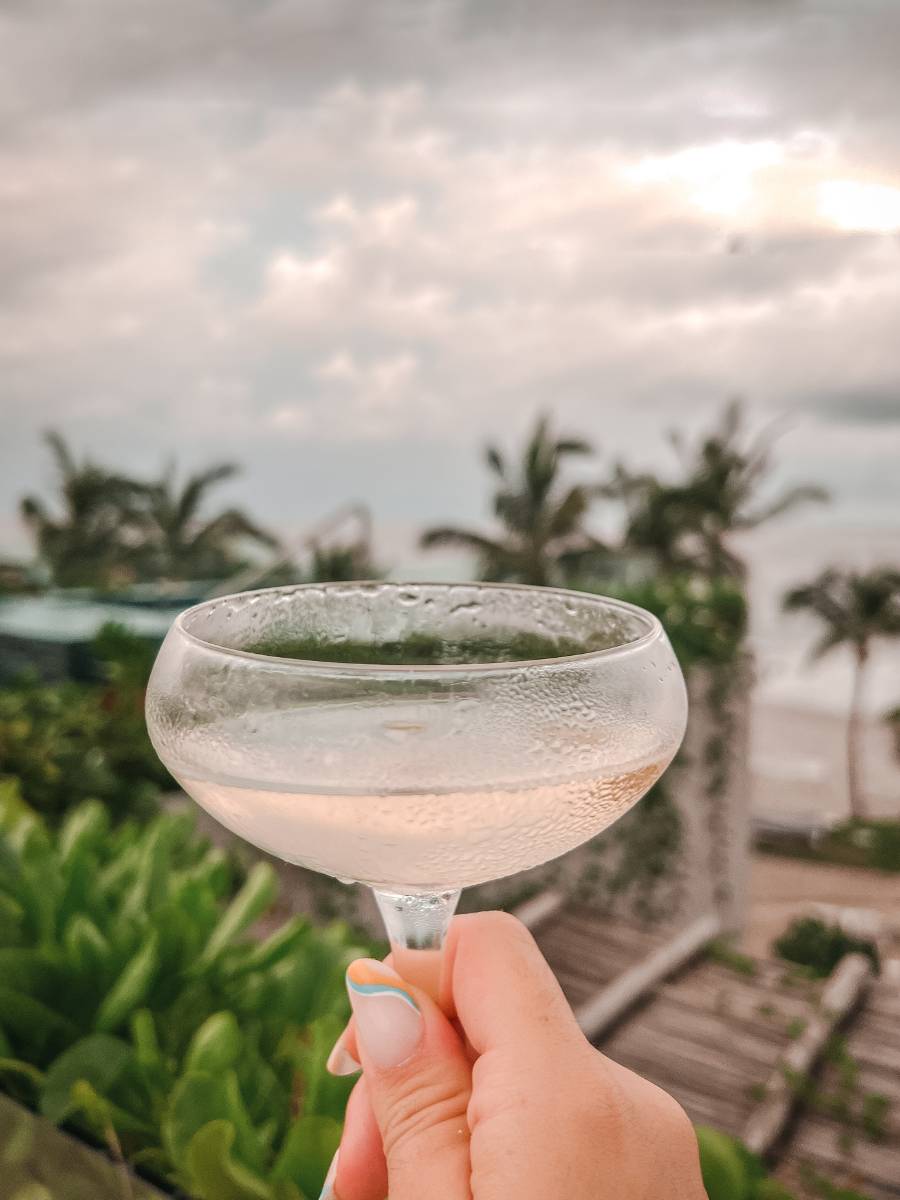 SATURDAY | Master Mixology Class
On Saturday, we got to taste more Handshake classics and also create them! The bar team took us by the hand to prepare a classic Negroni first and then their own improved version of it.
SATURDAY | Handshake Takes Spice Market
To close a weekend of celebration, Handshake took over Spice Market, which is located within the W facilities and offers a menu full of authentic Asian flavors in a vibrant atmosphere with excellent music.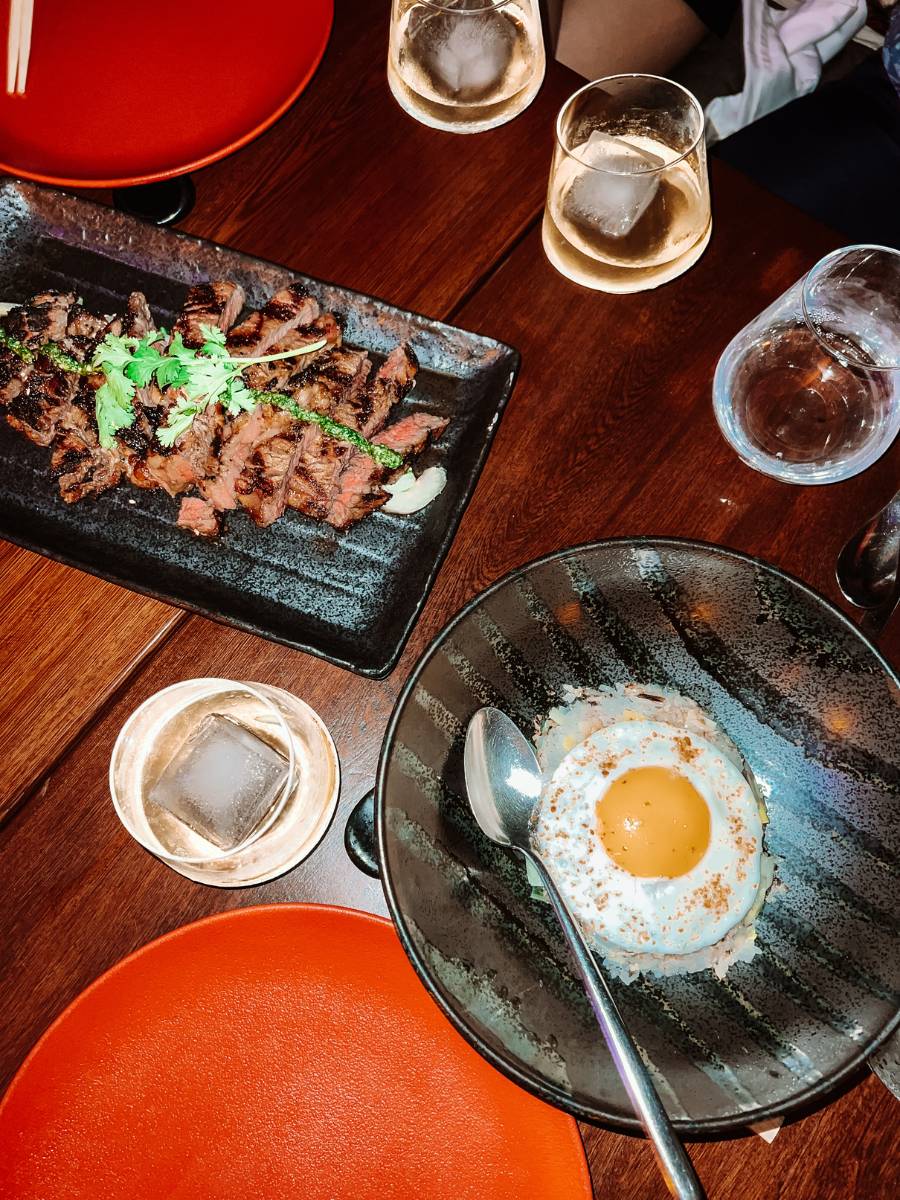 If you missed it, don't worry, W Punta de Mita creates experiences like this very often, so don't forget to follow them on Instagram to find out everything. And of course, if you're in Mexico City, don't forget to stop by Handshake to try their flavors and atmosphere.