Maximum Enjoyment, Minimum Costs: 5 Tips for Budget Travellers Visiting Singapore
Singapore is many a traveler's dream destination and it's easy to see why—the small island country is known for its vibrant culture, innovative architecture mixed with traditional touches, lush parks and colourful gardens, and of course, the mouth-watering, Michelin-star level food. For some travellers, however, this dream is unattainable due to the perceived high costs of travelling to such a destination.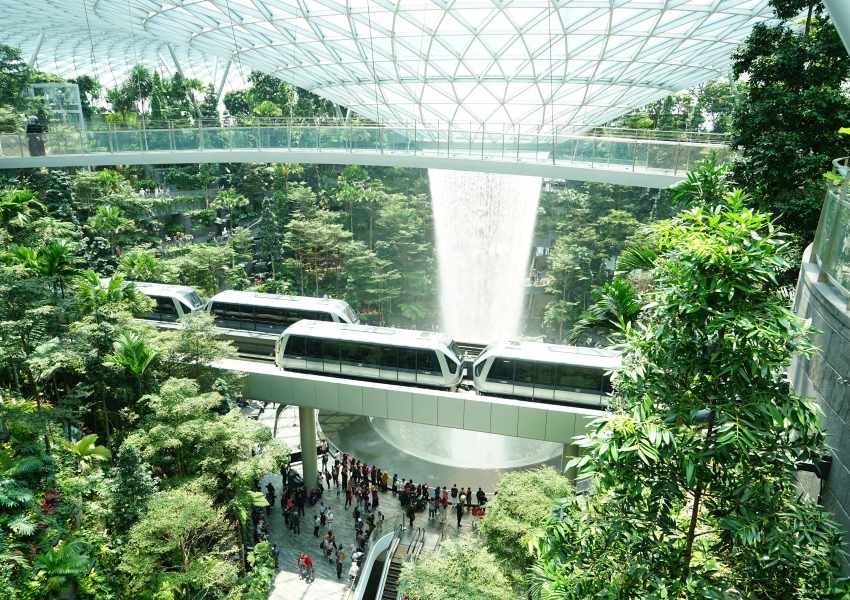 That being said, although this country has a reputation for being expensive, it's entirely possible to have an unforgettable experience without emptying your bank account. Contrary to popular belief, Singapore is a very attainable travel destination if you know all the tips and tricks to budget your visit. Here are just a few:
Stay in Budget-Friendly Accomodations
Singapore offers various affordable hotels and hostels in culturally rich neighbourhoods. A good example is Little India, where you can find a room at a budget hotel for around $50 per night. This area, along with Chinatown and Bugis, will not only save you money but also offer a unique tourist experience. These accommodations also often provide free WiFi, air conditioning, and sometimes even breakfast, which can help you minimise your expenses for food and incidentals.
You can also check in at hotels near Changi Airport to enjoy multiple benefits. For example, there are accommodations that offer prices of $80 per night and provide free shuttle services to the airport. The surrounding area also features attractions like Changi Village, where you can find budget-friendly hawker food, and the Changi Point Coastal Walk where you can snap some Instagram-worthy pictures. If you have an early morning flight, the proximity to the airport eliminates the stress of waking up in the wee hours and enduring a long commute.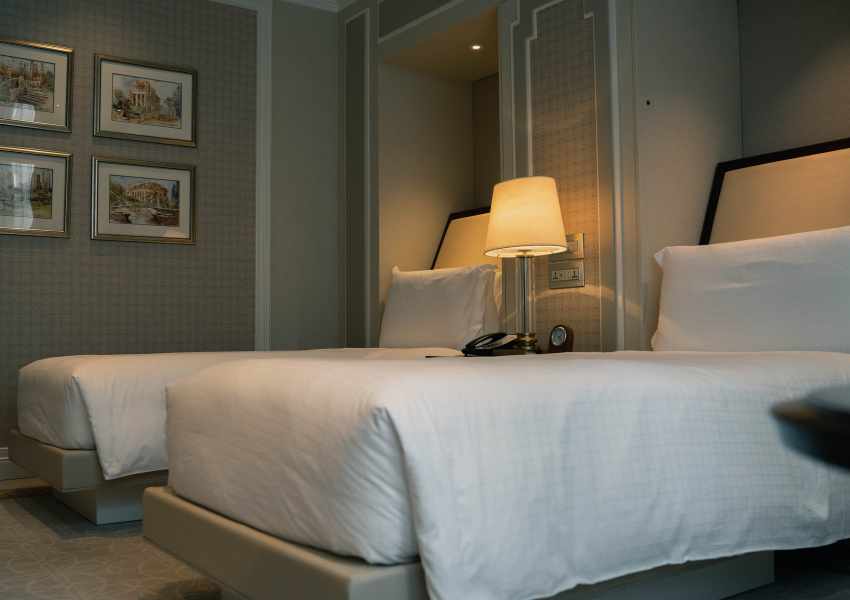 Savour Singapore, Save Money
When you visit Singapore, make sure to eat at their hawker centres because they are every food lover's paradise.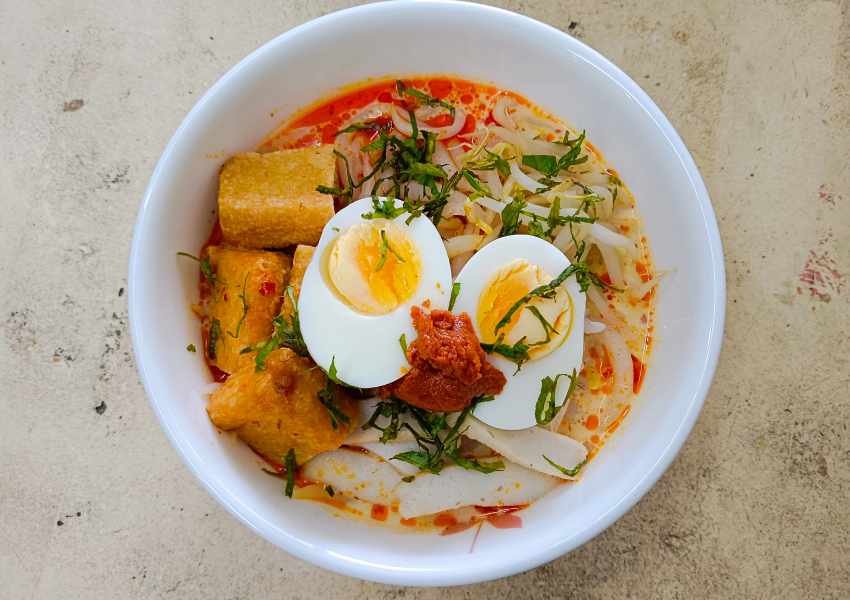 Places like Lau Pa Sat offer a variety of dishes for less than $5 and can make your belly full without draining your wallet. In addition, hawker centres offer a variety of options, so you're sure to find a meal that suits your palate.
From local favourites like satay, Hainanese chicken rice, and laksa to international flavours with a Singaporean twist, you won't run out of culinary delights in a hawker centre.
What's even better is that these establishments are open late into the night and feature Michelin-star meals for only $2! So don't worry about your budget for food during your stay in Singapore, because you'll only need a few bills and some change to satisfy any kind of food cravings.
Explore Free Attractions
The Singapore Botanic Gardens, a UNESCO World Heritage site, offers free admission and a variety of free concerts and events depending on the dates.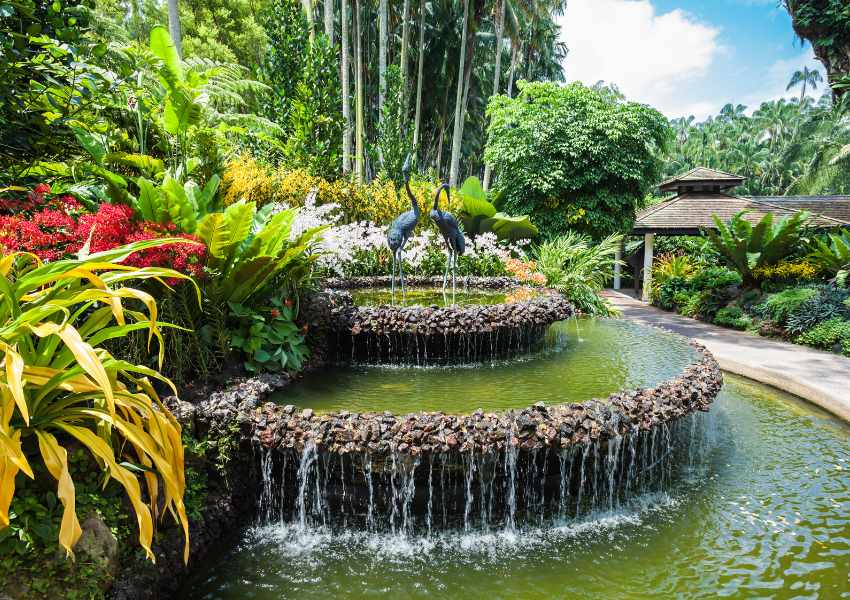 Other free or low-cost entertainment options include East Coast Park, where you can cook barbecue, go cycling, or even set up camp; meanwhile, MacRitchie Reservoir offers hiking trails and a free treetop walk with panoramic views of the forest canopy if you want to explore the Singaporean wild.
For those looking for something more cultural and artistic, then the Buddha Tooth Relic Temple in Chinatown offers free admission every day and provides insight into Buddhist culture. The Singapore Art Museum, featuring modern art from Southeast Asia, also offers free admission on Friday evenings from 6 p.m. to 9 p.m. The famous landmark of Singapore, the Merlion, can also be accessed for free and at any time of the day.
Choose Cheap, Efficient Transportation
The MRT is the backbone of public transportation in Singapore and its lines cover dozens of neighbourhoods and districts.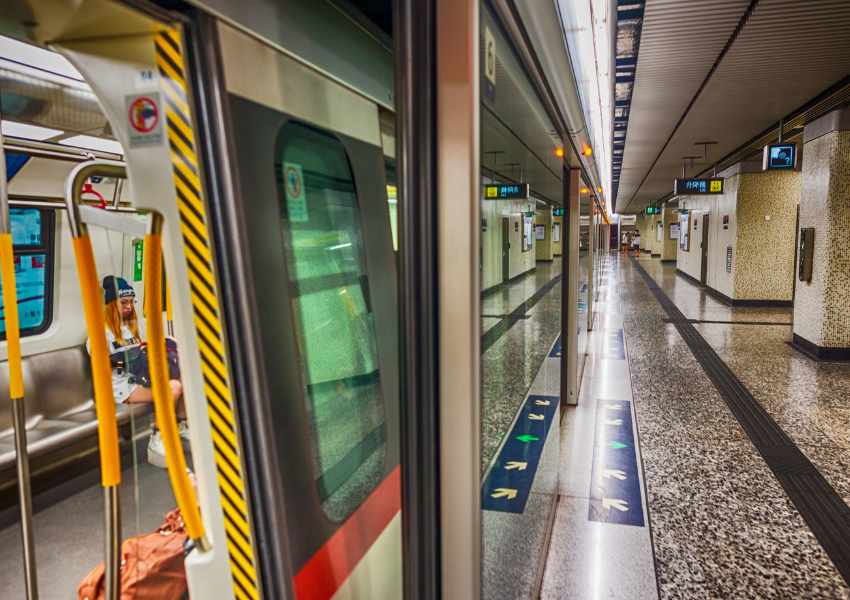 Wherever you want to go, the MRT is the most convenient ride as a traveller. A Singapore Tourist Pass costs around $20 and offers unlimited travel for one day on MRT and public buses. The pass can be purchased at TransitLink Ticket Offices across Singapore; a quick Google search can help you locate these offices.
Other than the MRT, the city's compact layout and well-maintained sidewalks make walking a viable option. There are also bike-sharing programs like SG Bike which offer rates as low as $1 for 30 minutes. Moreover, locations such as Marina Bay and Sentosa have dedicated bike lanes and paths to keep you safe while you're out exploring the beauty of Singapore.
More Budget Tips
Singapore is an international shopping haven but if you don't want to go over your budget for the trip, don't fret! Bugis Street Market offers a wide range of affordable clothing, accessories, and souvenirs. If you want to shop some more and all the malls are closed, head to Mustafa Centre in Little India, where you can find everything from electronics to spices at budget prices; many of the stores here are also open 24/7.
For your communication needs, the first thing you should do when you land in Singapore is to purchase a prepaid SIM card from providers like Singtel or StarHub. Their stalls can easily be found in Changi Airport. These SIM cards can cost as low as $8 and offer local calls, SMS, and 4G data.
For even more budget-saving ideas, you might want to try booking passes and bundle deals like the Singapore City Pass and iVenture Card. These offer discounted admission to multiple attractions like the Singapore Zoo, Night Safari, and Universal Studios. The passes range from $75 to $100 but can be purchased up to 30% off through authorised booking sites.
An Affordable Adventure Awaits
The vibrant culture, tantalising food, and stunning landscapes of Singapore are well within your reach, even on a budget. With the wealth of options Singapore provides, you don't have to compromise on the quality of your experience. So, what are you waiting for? Adopt the budget-saving tips from this guide, and embark on the Singapore adventure you've always dreamed of!