10 Fun and Affordable Weekend Getaway Ideas
Looking to escape for a few days but don't want to spend a lot of money? Don't worry, with some planning you can enjoy a change of scenery without breaking the bank.
Studies have shown that even a short vacation and spending time outdoors can be good for your health. Thankfully, you don't have to travel too far to experience the benefits of a change of environment. Check out our list of cheap weekend getaways. No matter where you choose to go, we guarantee you'll come back feeling refreshed and with some cash still in your pocket.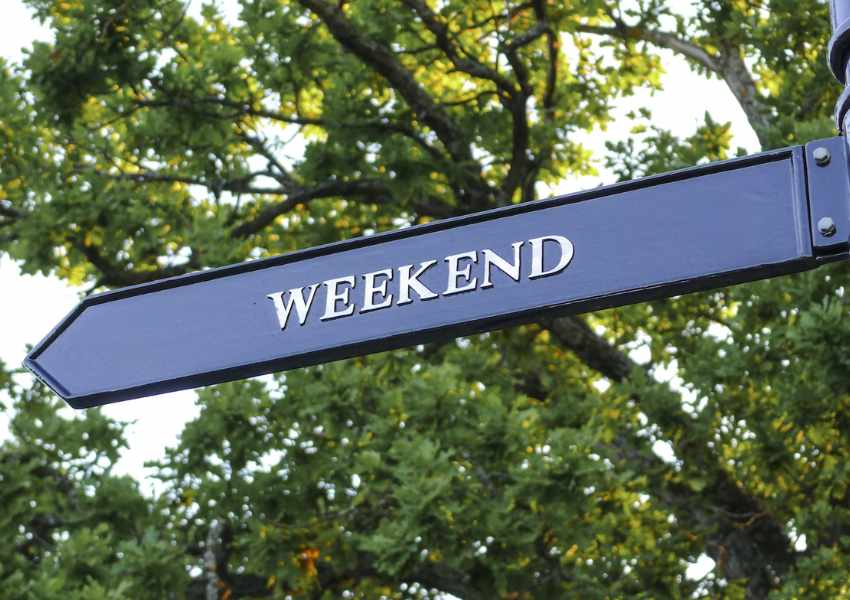 How can I go on a nice vacation for cheap?
#1 Sedona, AZ
Discover Sedona – a gorgeous and budget-friendly weekend getaway spot with amazing cuisine and relaxing spas. Monet Hambrick, the experienced founder of The Traveling Child family blog, highly recommends this charming desert town. Sedona is perfect for nature lovers with plenty of affordable hiking options in its parks, including infamous vortexes for couples to unwind. To add some extra charm to your trip, consider renting an airstream for a unique and cozy experience. Whether you prefer camping or hotels, there are plenty of options awaiting you. Don't miss this chance to explore Sedona!
#2 Albuquerque, New Mexico
Discover Albuquerque, New Mexico, the perfect affordable weekend getaway. Immerse yourself in the quirky charm of the old town, with adobe-style buildings and free museums aplenty. Don't miss the Petroglyph National Monument or the free events at the National Hispanic Cultural Center. Summer brings free festivals, while the Sandia Peak Tramway offers breathtaking city views. For an unforgettable experience, treat yourself to a hot air balloon ride. Your budget will thank you.
#3 Lehigh Valley, PA
Discover Lehigh Valley, a hidden gem just an hour and a half outside of New York City! With 30 wineries, it's considered an American viticultural hotspot, much like Napa, CA. But that's not all – Lehigh Valley boasts a vibrant local music scene, especially during the summer months. Catch talented artists at the SteelStacks or attend Musikfest, a 10-day music festival named one of the best in the country by USA Today. For accommodations, consider the historic Hotel Bethlehem with summer rates starting at $179, or the stylish new boutique hotel Townley House with rates starting at $150. Don't miss out on this unforgettable experience!
#4 Providence, Rhode Island
How do I plan a weekend getaway alone? While Providence is suitable for couples and families, it is also a good choice for solo outings. Discover Providence, the affordable Northeastern city that's often overlooked as a weekend getaway destination. Stroll through the stunning architecture of downtown Providence Athenaeum and indulge in an array of delectable eateries and bars. While Fall boasts beautiful colors, Providence is a great choice all year round.
Traveling is an exciting adventure, but usually quite expensive. While the destinations listed here are relatively cheap, you can save extra by installing VeePN. This is a free trial VPN that will protect your anonymity and make it cheaper to buy tickets, book a hotel, or rent a car. What's more, you'll be able to watch Netflix UK from anywhere in the world where you haven't traveled. Just change your region to the one you want and you will discover a lot of interesting content.
#5 Seattle to San Juan Island, Washington
Escape to San Juan Island for a perfect island retreat just a few hours by car and ferry ride from Anacortes. Experience the great outdoors by hiking, biking, or strolling along the scenic beaches. If you prefer water activities, fishing, boating, and kayaking are available options. Quench your thirst at a local winery, brewery, or cidery for a refreshing tasting. Affordable accommodations are available on the island to suit all budgets. For a luxurious experience, treat yourself to a log cabin, lake house, yurt, campsite, RV spot, or glamping retreat at Lakedale Resort.
#6 Estes Park, Colorado
If you're looking for an ideal weekend getaway to explore Rocky Mountain National Park, look no further than Estes Park. Experience breathtaking views by taking the Estes Park Aerial Tramway to the top of Prospect Mountain, or challenge yourself by hiking one of the numerous trails in the park. Regardless of the season, Estes Park is a popular destination for outdoor enthusiasts to enjoy activities like hiking, snowshoeing, and cross-country skiing.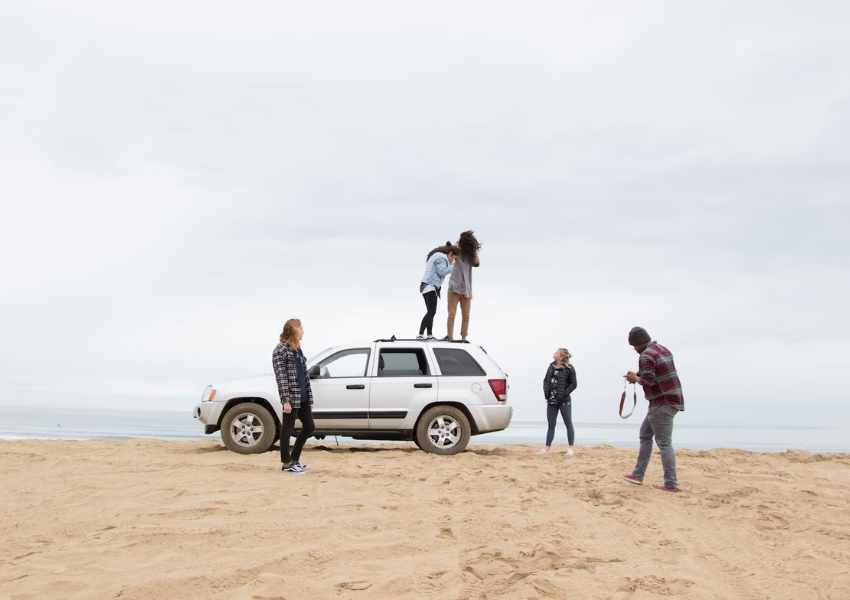 #7 Panama City, FL
Discover Panama City, FL – the perfect budget-friendly getaway located just a short car ride away from major Southern cities like Atlanta, Jacksonville, Birmingham, and New Orleans. With its very own airport, Northwest Florida International Airport, you can also easily fly in from other parts of the country. Not only does the city boast a plethora of affordable stay options, but it also offers activities such as strolling through historic neighborhoods, admiring public art, and relaxing on sailing trips in St. Andrew Bay. Don't miss the chance to explore the Panama City Mural Trail and the Center for the Arts, which features new exhibits each month and is completely free to visit. While you're in town, head over to the picturesque Panama City Beach to soak up the sun and enjoy the crystal-clear blue waters and white sandy beaches. And, make sure to witness a stunning sunset it's truly unforgettable.
Conclusion
No matter your budget, there are plenty of affordable weekend getaways that will give you a much-needed break from the hustle and bustle of everyday life. From Estes Park, Colorado to Panama City, FL, and back down to Boston, Massachusetts – these seven destinations have something unique to offer for travelers looking for an adventure.