27 Best Restaurants In Seattle
Looking for the best restaurants in Seattle? I've got you!
If you're heading to Seattle for a weekend getaway, road trip, or a longer vacation your taste buds are in for a real treat. The food scene in Seattle is incredible and has something for everyone
If you like seafood? You'll find the best seafood restaurants in Seattle with the freshest of sea creatures!
Prefer big, bold Asian flavors? You'll find tons of options.
Want to keep it simple and low-key? Seattle has something perfect for you.
Put your eating pants on and let's dive into the 27 best restaurants in Seattle so you can determine where to eat next!
27 Best Restaurants in Seattle WA
Best Italian Restaurants in Seattle
1531 14th Avenue, Seattle, WA 98122
Spinasse has been an icon in Seattle's Capital Hill region for a decade. It serves up incredible food from Italy's Piedmont region.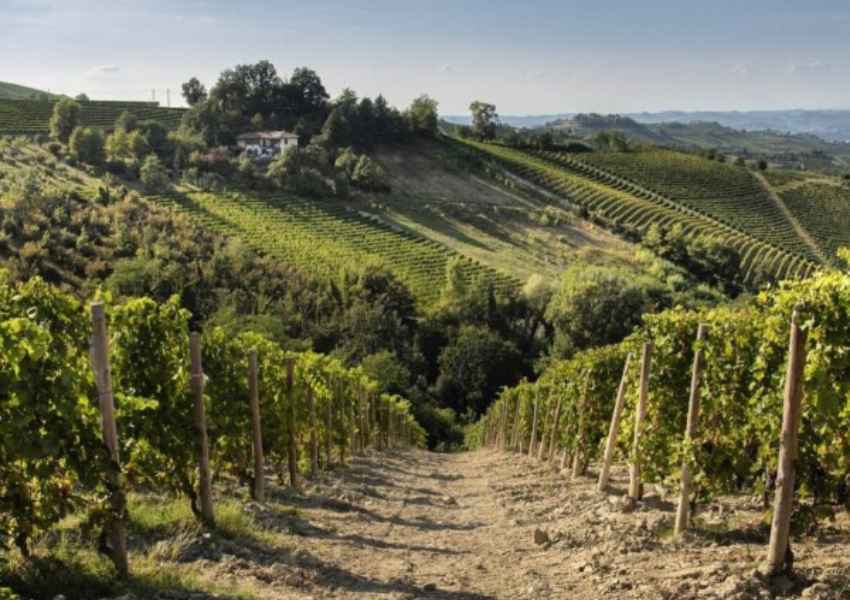 The pasta that you eat by candlelight is incredibly fresh and it will take you right back to eating in a trattoria in the heart of Italy.
What to order: The Tajarin Con Burro E Salvia, which is egg yolk pasta with cultured butter and sage is a must-try.
1919 Post Alley, Seattle, WA 98101
This Seattle staple has been around since the 80s and serves up incredible Italian food by candlelight with Burlesque shows and aerial performances.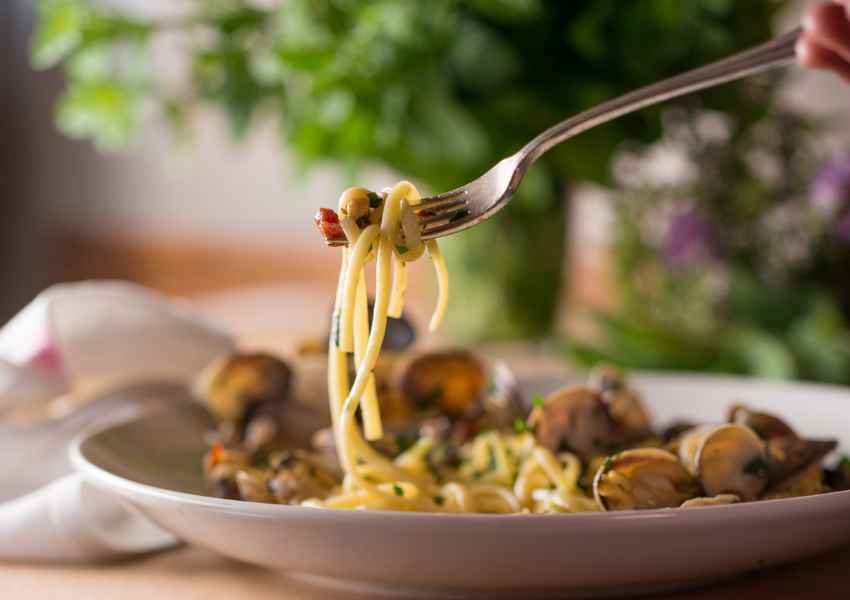 Hidden in Post Allet, it's one of the best restaurants in Seattle to go with a big group for a good time or hole up in the corner on date night with a glass of prosecco.
What to order: If you leave without trying the Lasagna Pink Door, it will be a miss! Spinach, creamy pesto, and velvety besciamella? It's a dream!
3057 Beacon Avenue South, Seattle, WA 98144
If you're looking for the best Neopolitan-style pizza in Seattle, look no further than Bar Del Corso.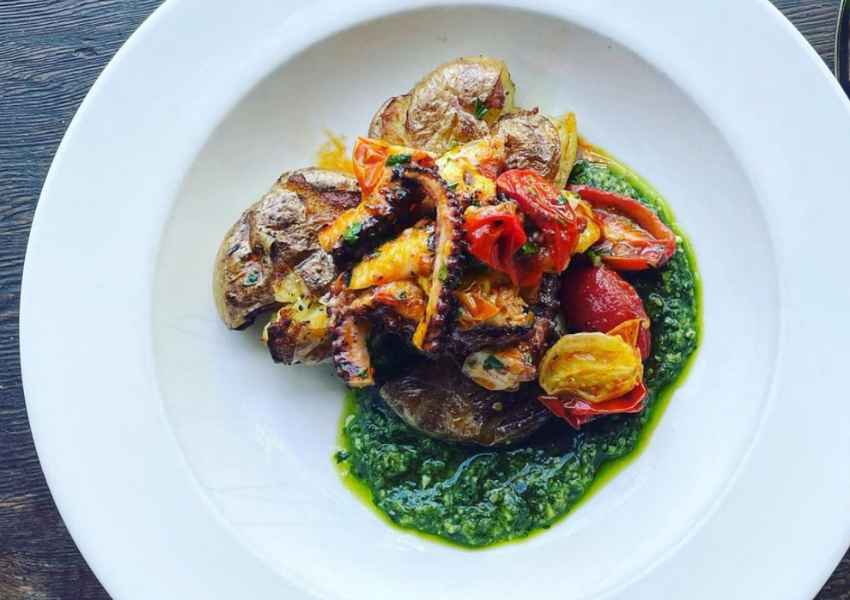 The toppings are simple and the crust is light, airy, and has perfect little leopard spots of crispy deliciousness. They also serve incredible small plates and gelato, so there is a little something for everyone!
What to order: If pizza is your thing, try whatever specials are on the board as they are always fantastic. For small plates, the mussels are a fan favorite.
Best Japanese Restaurants in Seattle
86 Pine St Suite #1, Seattle, WA 98101
Seattle is very proud of their seafood and this is THE sushi hotspot in this foodie city and one of the best Seattle restaurants in general.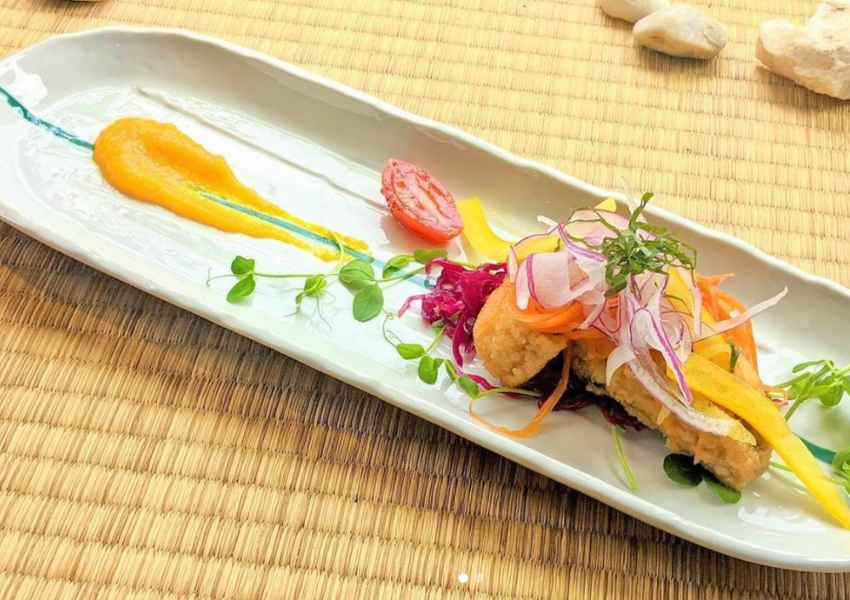 Located inside Pike Place Market you'll be treated to some of the freshest fish you will ever eat and be awed watching the sushi chefs if you're lucky enough to snag one of the first-come-first-serve seats at the chef's counter!
What to order: Try the Omakase menu which lets the chef surprise you with their recommendations!
1054 N 39th Street, Seattle, WA, 98103
This soba-noodle-focused Japanese spot in the Fremont area is perfect for a quiet night out or something a little more special.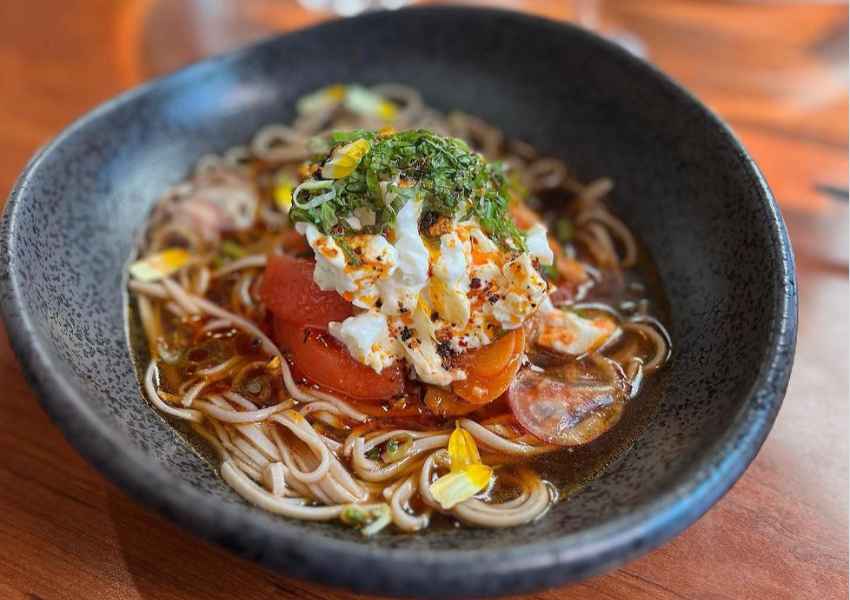 It serves up traditional soba dishes as well as creative dishes that pair perfectly with a glass of Sake and good company.
What to order: The fried kabocha "wings" are so good you might forget chicken exists.
Best Pacific Northwestern Restaurants in Seattle
5607 Rainier Ave S, Seattle, WA 98118
A dinner inspired by the Phillipines while marrying with local PNW flavors at Archipelago is an absolute must-do when in Seattle.
They only use ingredients locally sourced ingredients and each dish represents how Seattle is connected the Filipino Culture. You'll want to get a spot at this 8-seat counter ASAP as it's one of the best dinner restaurants in Seattle hands down.
What to order: The 10-course tasting menu will block your taste buds off.
2524 Beacon Ave S, Seattle, WA 98144
Another hotspot serving incredible Filipino food with a little bit of a modern twist.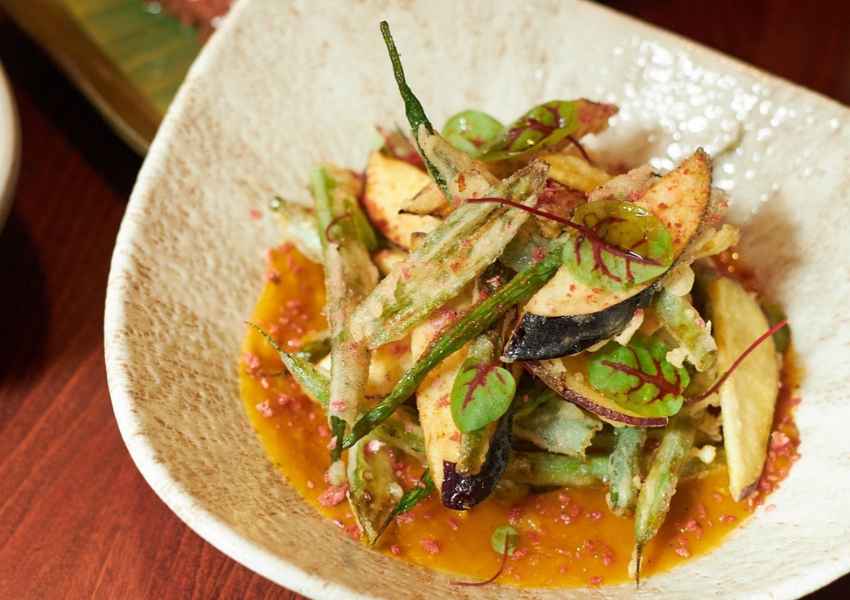 This innovative kitchen serves up unique Filipino flavors, and incredible cocktails and even works with local charities to give back and provide education about Filpino recipes and culture to youth.
What to order: The Short Rib Kare Kare will not let you down.
94 Pike Street Suite 32, Seattle, WA 98101
If you're going to Seattle, you're going to go to Pike's Place Market.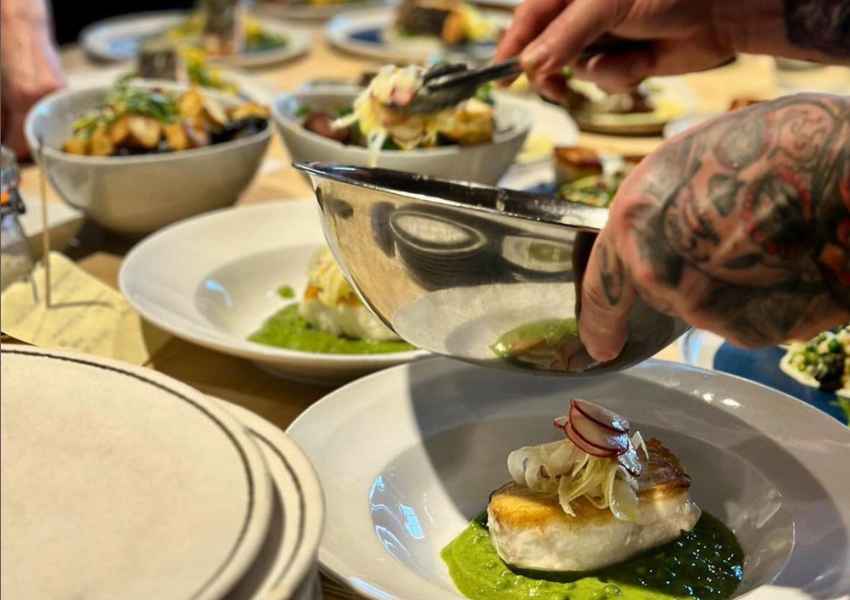 This hidden gem is a little bit tucked away and hard to find but worth the effort. It serves up incredible PNW Cuisine with amazing seafood, a great wine selection, and a perfect view of the market for people-watching making it one of the best restaurants in Seattle!
What to order: The oysters in the ½ shell or the Grilled Spanish Octopus are incredibly delicious.
Best American Restaurants in Seattle
4743 Ballard Ave NW, Seattle, WA 98107
Run by James Beard Award-winning chef, Renee Erickson, this bright and airy Seattle staple serves up incredible raw seafood as well as other snacks like beef tartare and incredible cheese plates.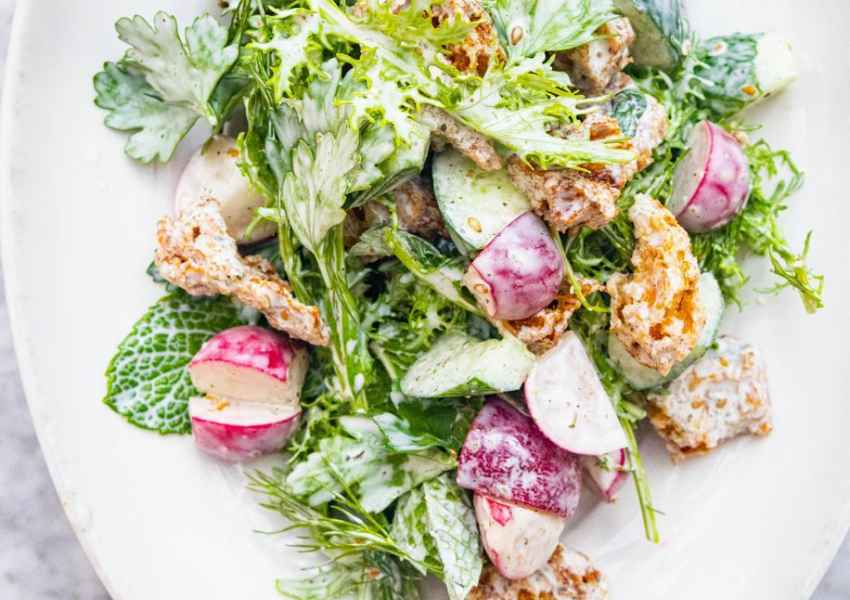 There is a great heated patio with cute string lights that make it perfect for a date night.
What to order: The steak tartare, fried oysters or grilled sardines are the typical go-to's.
2350 E Union St, Seattle, WA 98122
Located in the Central District, Communion Restaurant and Bar is known for its "Seattle soul food."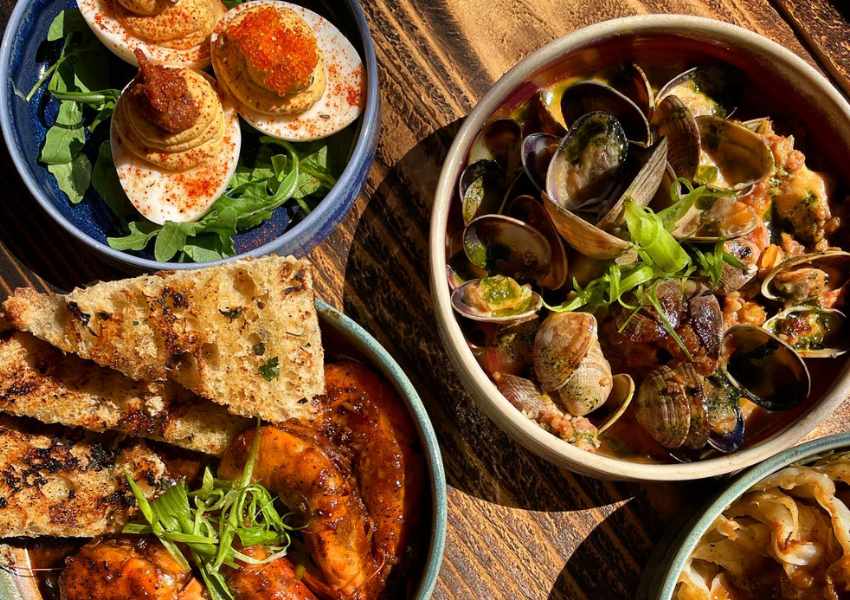 You'll find Asian and Southern mashups at this creative spot, as well as more traditional Southern dishes that'll make you think you're on a weekend vacation in Charlotte NC, not Seattle.
What to order: The Hood sushi bowl with fried catfish, seaweed salad, pickled veggies, rice, and crab remoulade is a taste sensation of Asian and Southern flavors.
2600 1st Ave, Seattle, WA 98121
This dark and trendy Gastrotavern serves incredibly creative small plates along with epic cocktails and is definitely one of the best restaurants in Seattle downtown.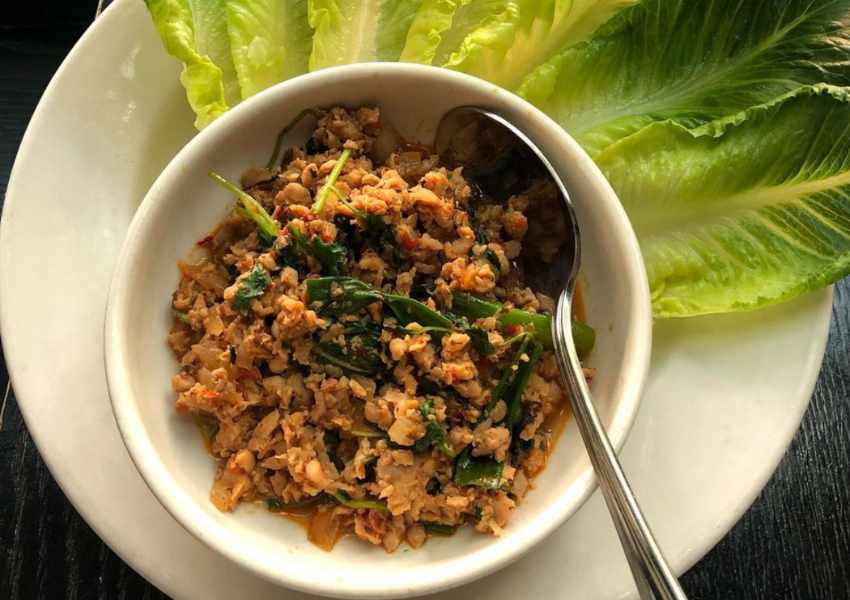 The dishes come out as they are ready, which makes them incredibly fresh. Everything is made for sharing which makes this the perfect spot for a date night. They also have a special diet menu for those that need it.
What to order: The smoked boar ribs if they are in season. If not, you can't go wrong with the smoked, tea-brined duck breast.
Best Steak in Seattle
1040 E Union St, Seattle, WA 98122
Bateau feels light and airy like a Spring day instead of dark and moody like a typical steak house.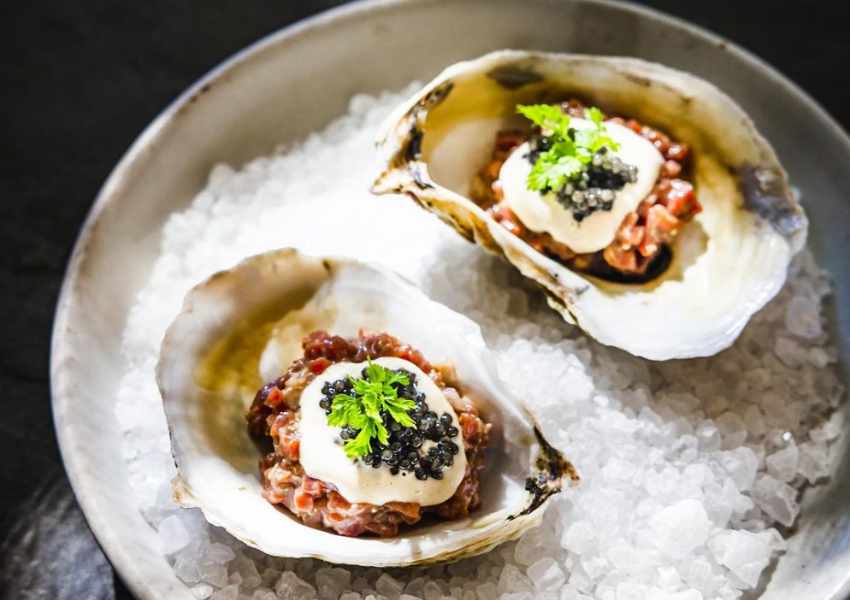 You'll find amazing beef as well as incredible burgers and the the server will help you choose your unique cut which makes Bateau extra special.
What to order: The chef's tasting menu will give you a little bit of all the good stuff!
Best Chinese Restaurants in Seattle
815 Pine St, Seattle, WA 98101 (and other locations)
Dough Zone started as one small location and now has 8 due to its wild popularity.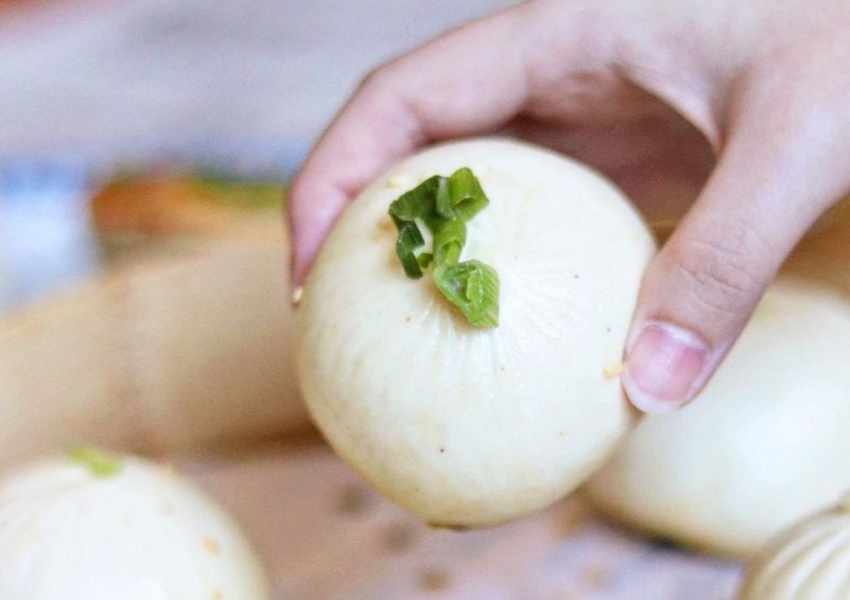 The quality has not been sacrificed and it's still serving up juicy, highly flavorful dumplings that are the best in the city. You'll also find other dishes such as noodles and soups if dumplings are not your jam.
What to order: The Soup Dumplings or Dan Dan Noodles.
5259 University Way NE, Seattle, WA 98105
This unassuming spot is serving some of the best Chinese hand-pulled noodles and street food in all of Seattle.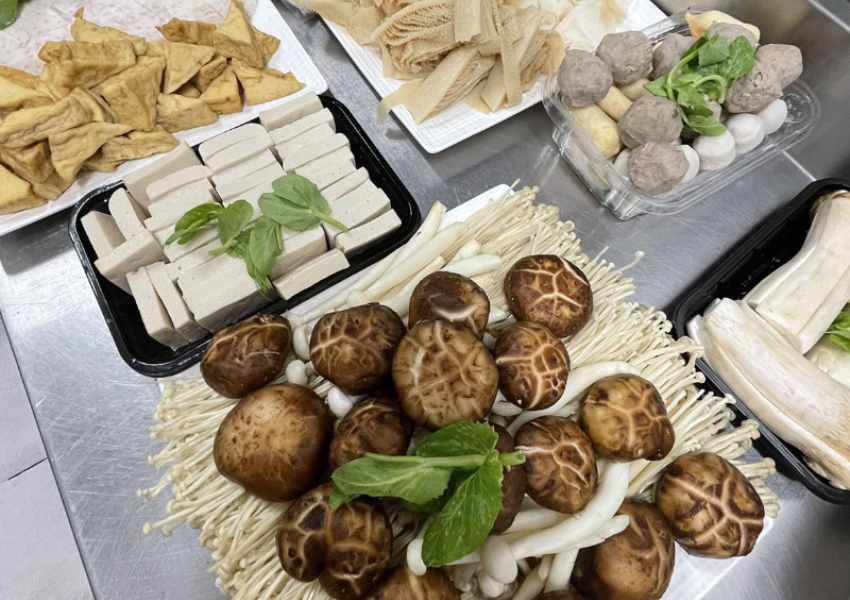 Don't let the low-key vibe of this gem in the UDisctrict sway you. The food is delicious and you can even order food in a kiosk if you prefer not to interact with anyone.
What to order: The Spicy & Tingly Beef Biang Noodles are a local favorite and a must-try.
Best Fine Dining Restaurants in Seattle
2576 Aurora Ave N, Seattle, WA 98109
If you're feeling fancy (and spendy!) you have to check out Canlis.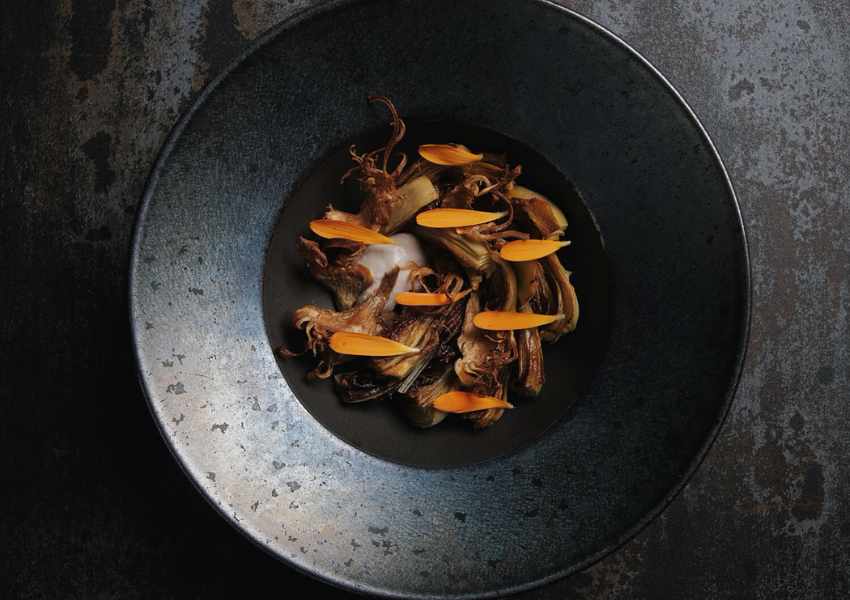 This gorgeous restaurant in the Queen Anne area is one of the best restaurants in Seattle with a view that overlooks Lake Union and has won a few James Beard Awards.
The menu is seasonal and creative and Canlis lacks the stuffy vibe that you usually find at most fine dining spots.
What to order: The Tasting Menu will never let you down.
Best Indian Restaurants in Seattle
127 N 36th St, Seattle, WA 98103
Meesha started as a pop-up in the Fremont area and was such a hit that it became a brick-and-mortar in 2020.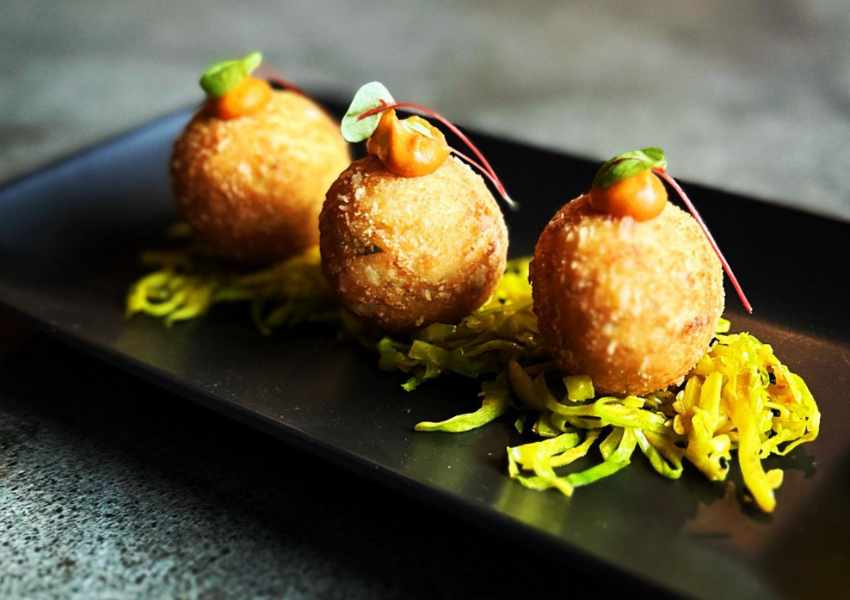 This hotspot serves spicy and fragrant Indian food with incredible cocktails and mocktails and a covered, heated patio that is perfect for a rainy Seattle evening out.
What to order: The Paneer Lasagna is a twist on a classic food that'll make your tastebuds sing.
Best Caribbean Restaurants in Seattle
6226 Seaview Ave NW, Seattle, WA 98107
This fuschia and teal shack on the side of the road looks more like something you'd find on an adventure to Sunset Beach, North Carolina in Seattle.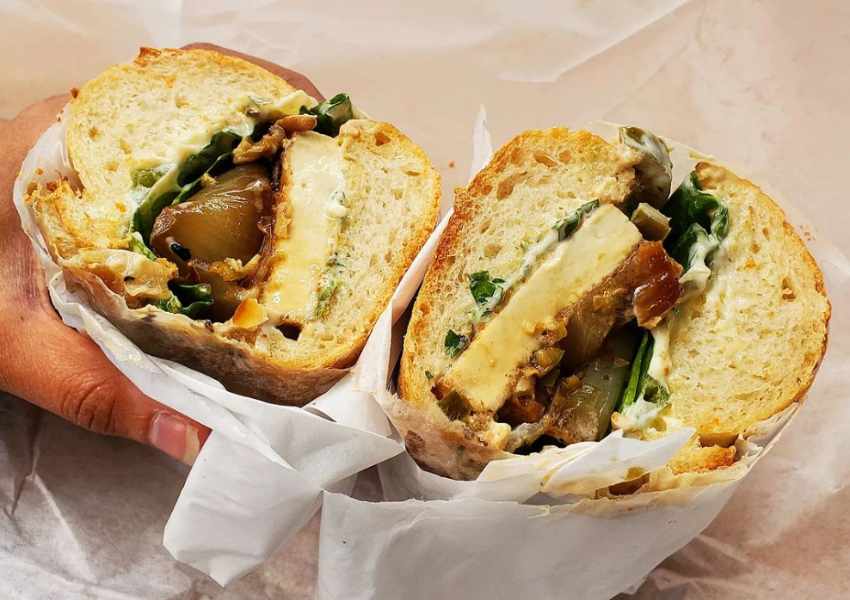 Don't miss it though because it's serving up legendary Caribbean sandwiches that are perfect to take on the go for a picnic in nearby Golden Gardens.
You could almost make a meal out of the tangy-yet-sweet marinade and the onions they serve themselves, but their meat is just as flavorful.
What to order: The Caribbean Roast Sandwich is a classic that won't let you down.
Best French Restaurants in Seattle
1600 Post Alley, Seattle, Washington 98101
Another hidden gem in Post Alley, Cafe Champagne is a casual French bistro that feels homey, not stuffy.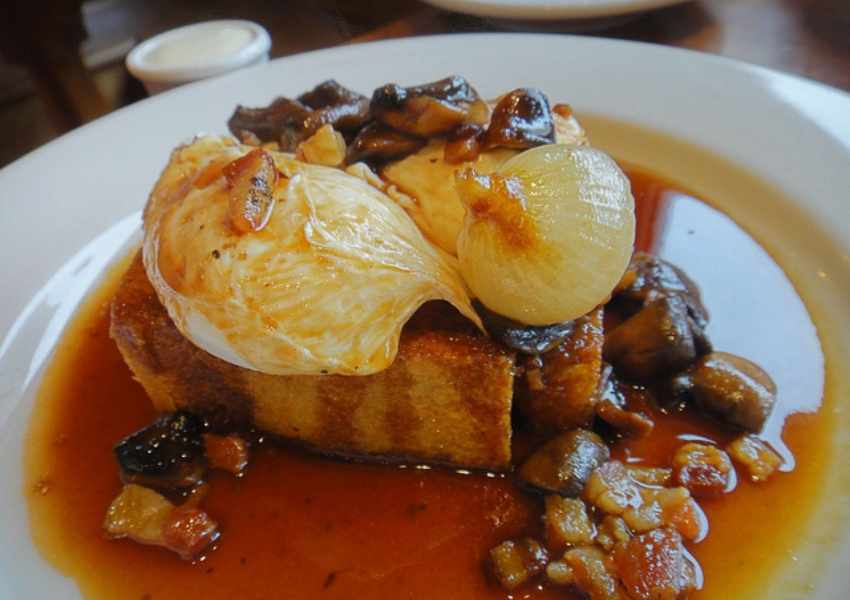 The warm wooden interior feels like an old-time French bistro in the heart of Paris.
The low-key food feels like a French Grandma cooked it that morning making it one of the best casual restaurants in Seattle!
What to order: Try the quiche, cassoulet, or French toast if you're heading for brunch.
Best Vietnamese Restaurants in Seattle
1923 7th Ave, Seattle, WA 98108
This joint was a pioneer in Seattle's Vietnamese cuisine scene.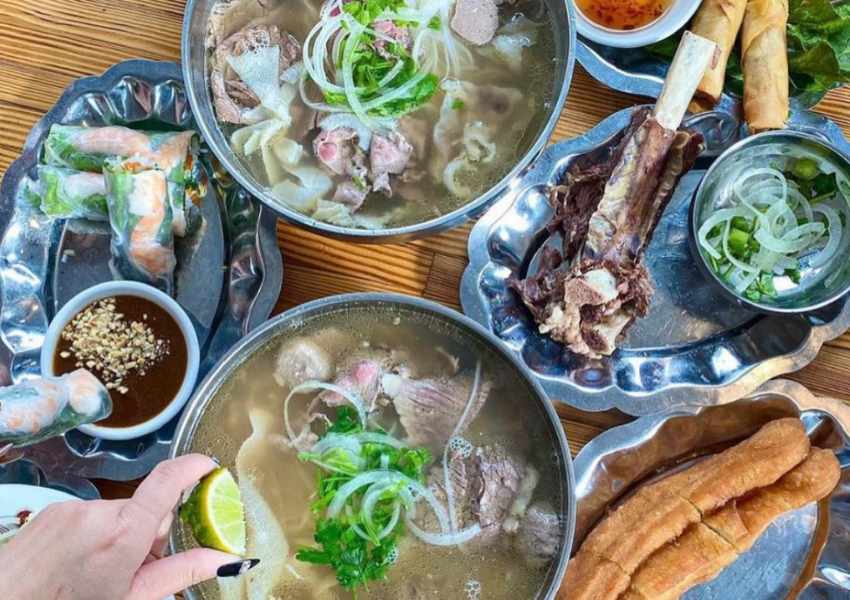 It's evolved quite a bit since its start but is still serving classic Vietnamese with lots of tangy, herby flavors and comforting goodness.
What to order: The short rib pho is never a disappointment.
Best Tapas Restaurants in Seattle
4160 California Ave SW, Seattle, WA 98116
If you're a fan of Spanish tapas, Itto's Tapas needs to be at the top of your list as one of the best places to eat in Seattle.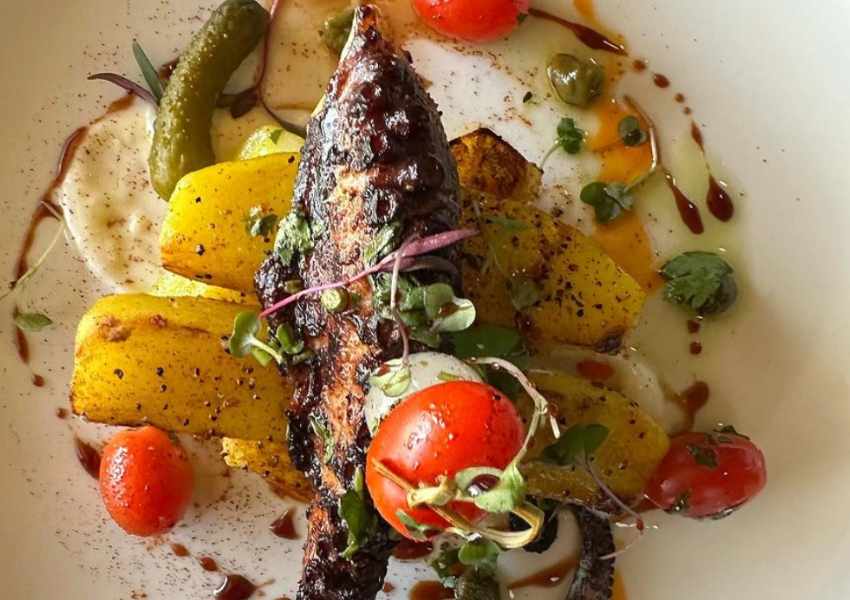 They focus on small plates with both Spanish and Morrocan flavor profiles and the inside feels like a little piece of Morroco was transported back to Washington State.
What to order: Honestly? You can't go wrong here, but you should try the Beef Tenderloin or the Stuffed Dates.
Best Southern Restaurants in Seattle
544 Elliott Ave W #3910, Seattle, WA 98119
If you've got a hankering for fried chicken, look no further than Sisters and Brothers.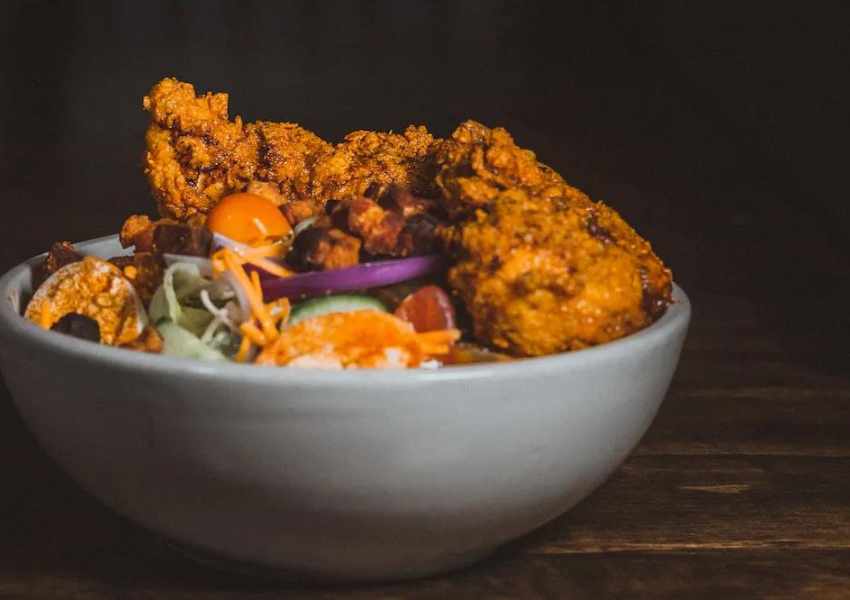 They are serving up the best Nashville-style hot chicken in the area with the perfect balance of spicy and crispy. You'll feel like you were transported right back to Music City.
What to order: The Nashville Hot Chicken or the chicken and waffles if you're feeling extra indulgent.
Best Korean Restaurants in Seattle
3506 Stone Way N, Seattle, WA 98103
A hotspot in the trendy Fremont area, Joule is an easy-going Korean steakhouse fusion that hits all the right spice-sweet-umami notes.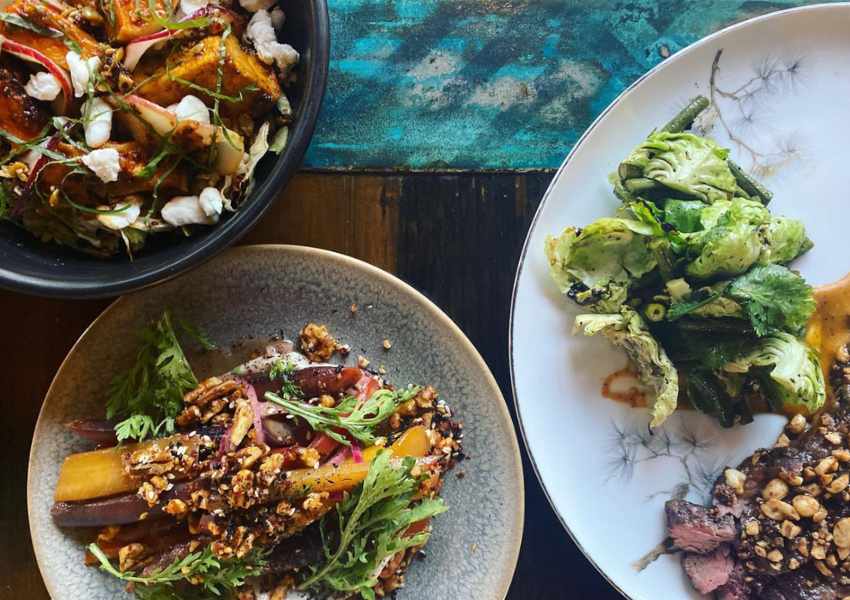 You can sit at the bar and watch the chefs work or on the patio while you sip on a creative cocktail. The menu isn't large so you know they do a few things just right.
What to order: "that" Short rib steak is a must-try when you're at Joule.
Best Thai Restaurants in Seattle
23. Thai Tom
4543 University Way NE, Seattle, WA 98105
If you're a fan of no-frills, low-key restaurants with amazing food, you're in for a treat at Thai Tom.
They're serving up classic Thai fare in the University District with a simple, fresh menu and bold, spicy flavors. This spot is cash-only so plan accordingly!
What to order: It might feel obvious, but the Pad Thai is incredible.
Best Sandwiches in Seattle
159 Yesler Way, Seattle, WA 98104
This low-key but very busy sandwich shop is serving up East Coast-style subs with their own meats.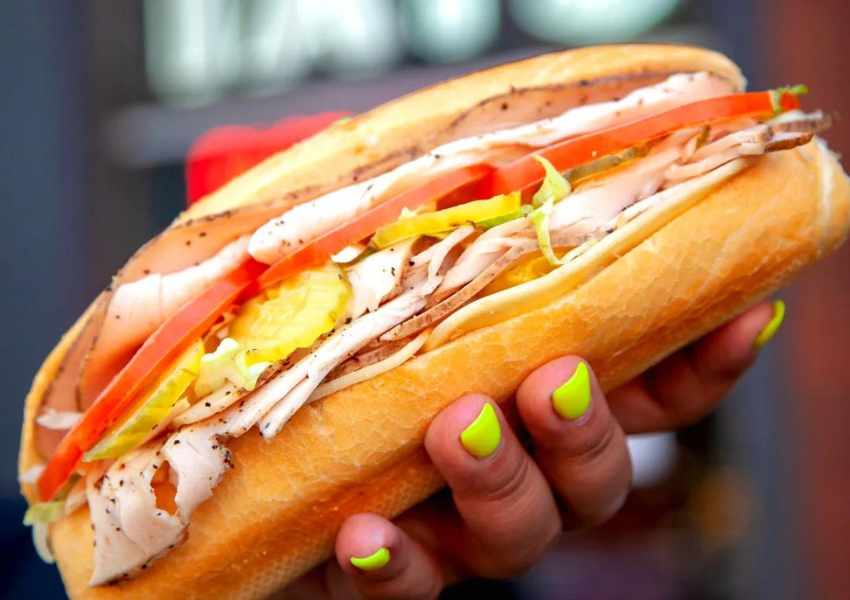 They do all the classics as well as soup, salads, and a few side dishes. The sandwiches are large so it's best to get a few to share so you can try all the flavors!
This is a great stop on your way out of Seattle for your drive home complete with the best road trip questions for couples.
What to order: They are known for their Philly Cheesesteak.
Best Mexican Restaurants in Seattle
2359 10th Ave E, Seattle, WA 98102
It wouldn't be a list without the best Mexican restaurants in Seattle, would it?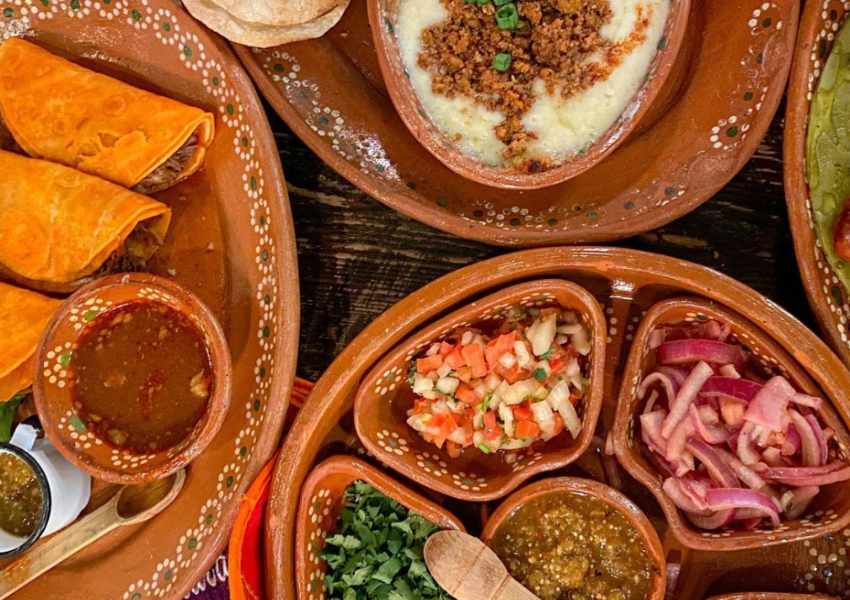 D'La Santa is a small and beautifully decorated spot with a large tree in the center that serves up a large menu of all the classic Mexican dishes.
Wash them back with a strong Margarita and you're bound to have a great experience.
What to order: The Carne En Su Jugo which is a traditional beef soup with salsa verde, bacon, and pinto beans. How can you go wrong?
Best Cocktail Bars in Seattle
928 12th Ave, Seattle, WA
If you're a cocktail connoisseur, Canon is a spot you can't miss.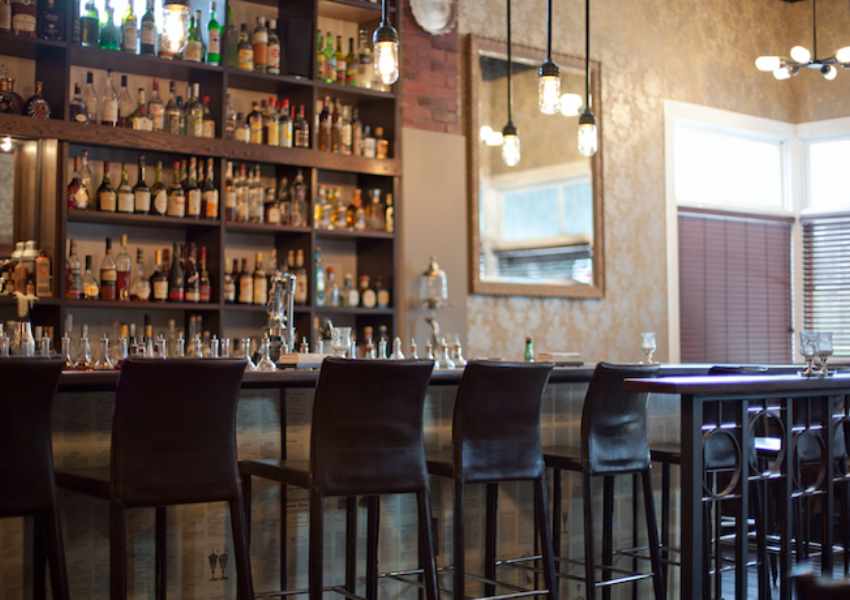 They boast America's largest spirit collection (4000 kinds!) and were voted the #6 World's Best Bar in 2014.
The drinks here are incredibly unique, with many being served in interesting-shaped glasses.
You can even let the bartender surprise you with a cocktail based on your flavor preferences. They do have some small bites if the booze starts getting to you!
What to order: Their namesake the Canon's Cannon is served in a literal canon.
1406 12th Ave, Seattle, WA 98122
In true Prohibition-style, this speakeasy is located upstairs of Tavern Law restaurant.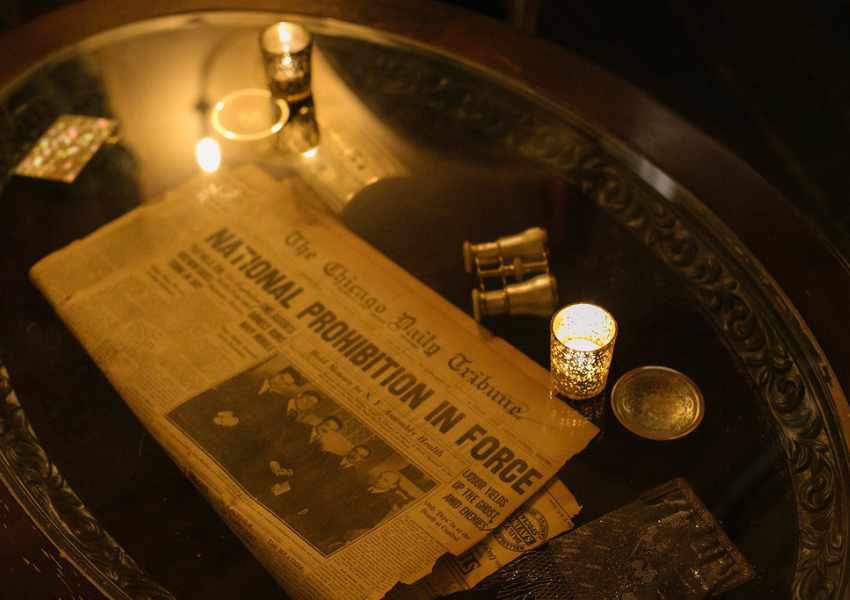 Walk to the back, pick up the old-school candlestick telephone and you'll be transported to the 1920's in this small bar.
There is no drink menu here – simply tell the bartender your preferences and they will whip something up to your liking.
Reservations are a must and they only open 6 days in advance.
What to order: Whatever the bartender makes you.
Best Restaurants in Seattle: FAQs
Is Seattle a foodie city?
Seattle is a foodie city! It has an abundance of local produce, restaurants, and chefs and was voted one of Trip Advisor's Best Food Destinations in the US for 2023.
What is Seattle's most famous food?
Seattle, being right on the Pacific Ocean, is famous for its incredible seafood. From the salmon to the Oysters, the seafood in this state is a do not miss.
While not food, you also have to try the incredible coffee shops in Seattle that are superior to coffee shops in big cities such as Raleigh or LA.
How much is dinner in Seattle?
It will depend on the type of restaurant you visit. You can expect to spend around $35 for one person at a mid-tier restaurant.
At a more "luxe" restaurant, dinner will be around $50 per person or more. If you go to a budget restaurant, you can get by with less than $25 a person.
Wrap-up: Best Restaurants in Seattle
This list of the must-try restaurants in Seattle only scratches the surface of the amazing culinary scene in the Emerald City.
If you are looking to eat incredible food in a beautiful location, you have to add Seattle to your list of places to stop.
You'll leave already wanting to go back and experience more of the best restaurants that the PNW has to offer!
About The Author
Taylor is the creator of Culture Craving Couple, a travel blog focused on traveling as a couple in the USA and Europe. She and her husband's goal is to help you explore the world while growing closer through off-the-beaten-path experiences and giving back.