10 Best Beaches on the Gold Coast, Australia: Your Ultimate Guide to Sun, Surf, and Sand!
The Gold Coast, located in Queensland, Australia, is synonymous with beautiful surf beaches and a vibrant coastal lifestyle.
With over 70 kilometres of stunning coastline and an abundance of patrolled beaches, it's no wonder that this region is a favourite holiday destination for both locals and overseas tourists alike.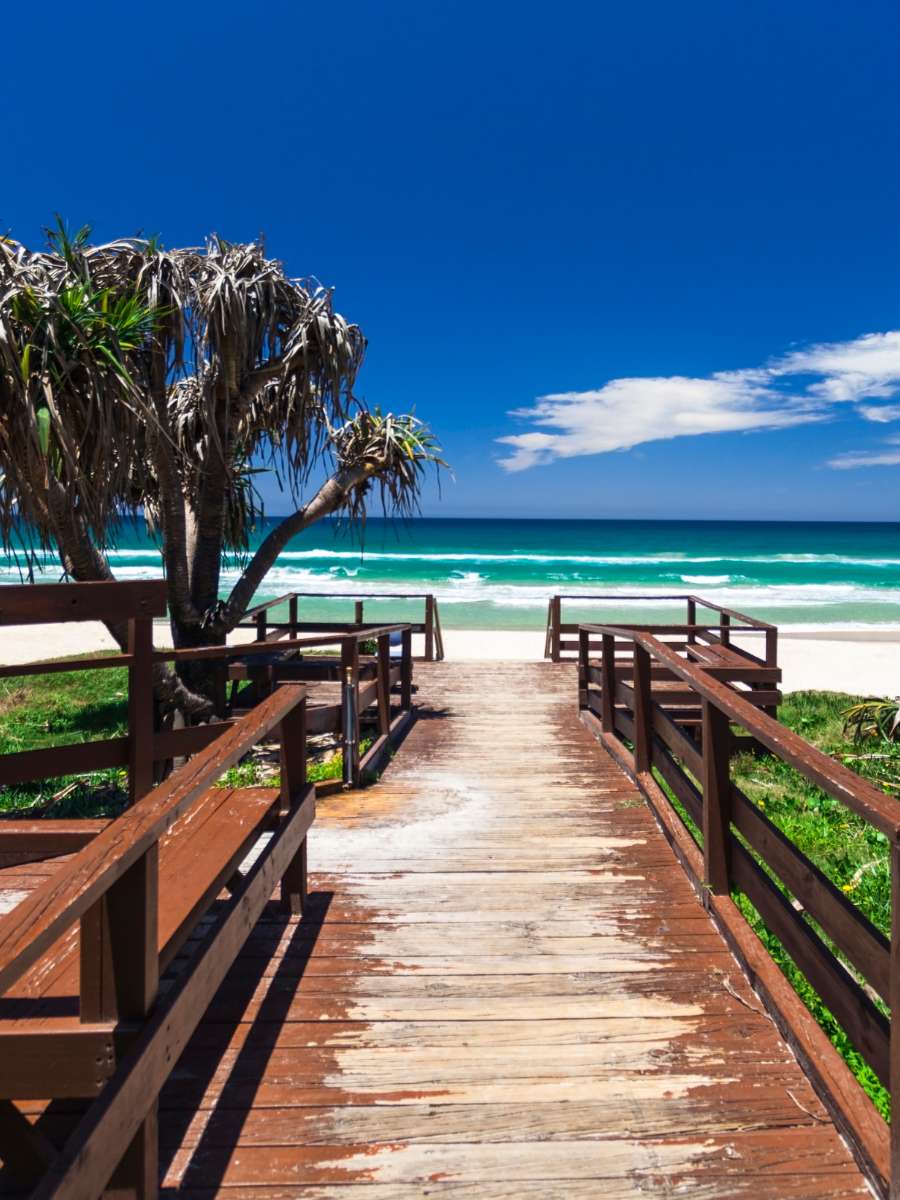 This article aims to provide you with an in-depth guide to the best beaches the Gold Coast has to offer, so you can make the most of your Gold Coast vacation.
The Gold Coast is home to a diverse range of beaches, each boasting its own unique character and charm.
From the famous Surfers Paradise to the family-friendly Broadbeach and the picturesque Coolangatta beaches and bays, read on to discover the best beaches Gold Coast has to offer.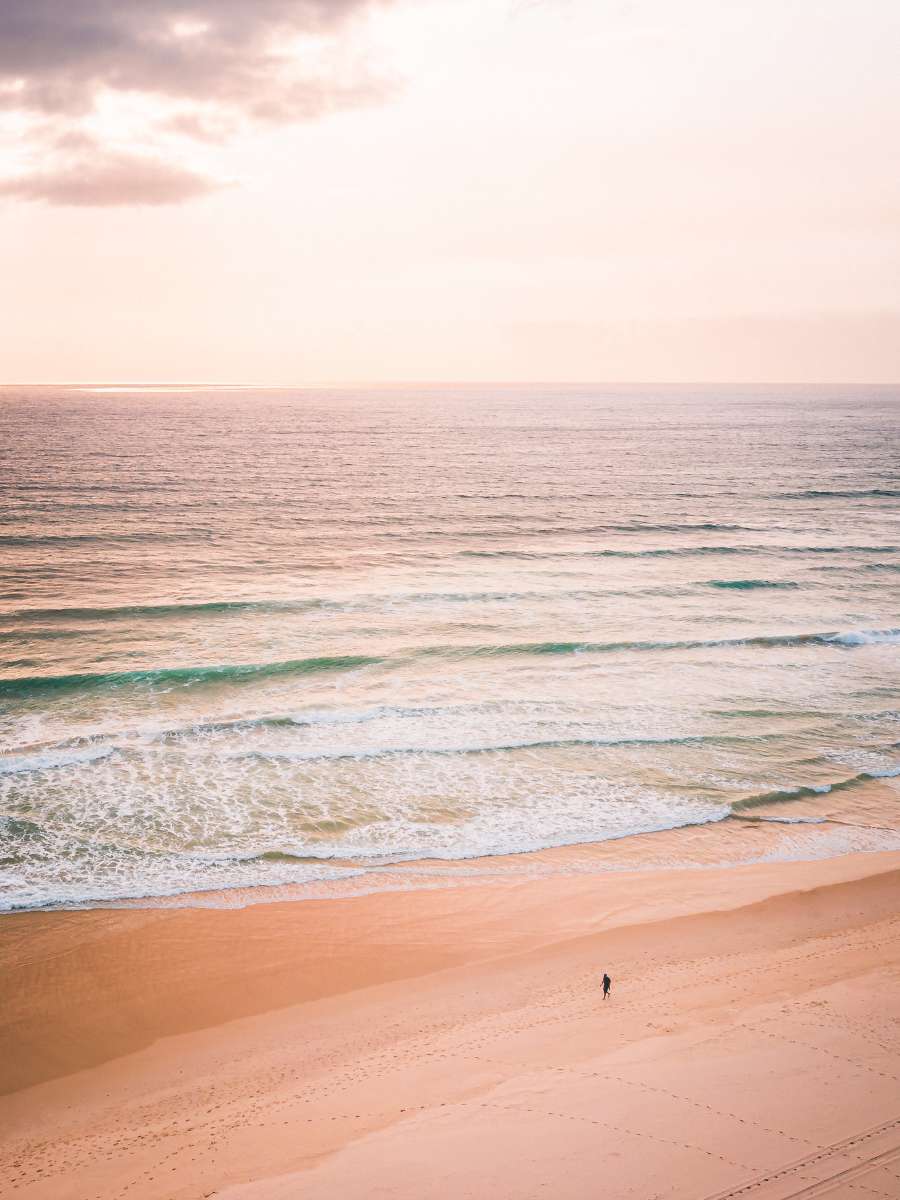 What makes the Gold Coast beaches special?
With so many stunning beaches to choose from, what sets the Gold Coast beaches apart from others?
For starters, the region boasts an enviable climate, with warm, sunny weather throughout most of the year which means that you can enjoy the beautiful beaches and pristine waters at any time.
Summer temperatures hover around 30 degrees celsius so it can be hot, but it's not stiflingly warm. Winter sees the days clear and bright with daytime highs around 24 degrees.
While you might find the water cool in the winter, you can still spend time lazing on the beach absorbing the rays! If you are looking at extending your winter holiday in Australia check out things to do in Australia in Winter.
The Gold Coast beaches are edged with cafes, restaurants, and even Gold Coast theme parks, so even those who hate the sand can grab a coffee or a wine and still overlook this stunning slice of Australia
Best family beaches on the Gold Coast
Broadbeach
One of the best family beaches Gold Coast has to offer is Broadbeach. Known for its clean, safe swimming conditions and beautiful parks, Broadbeach is an ideal destination for families with young children.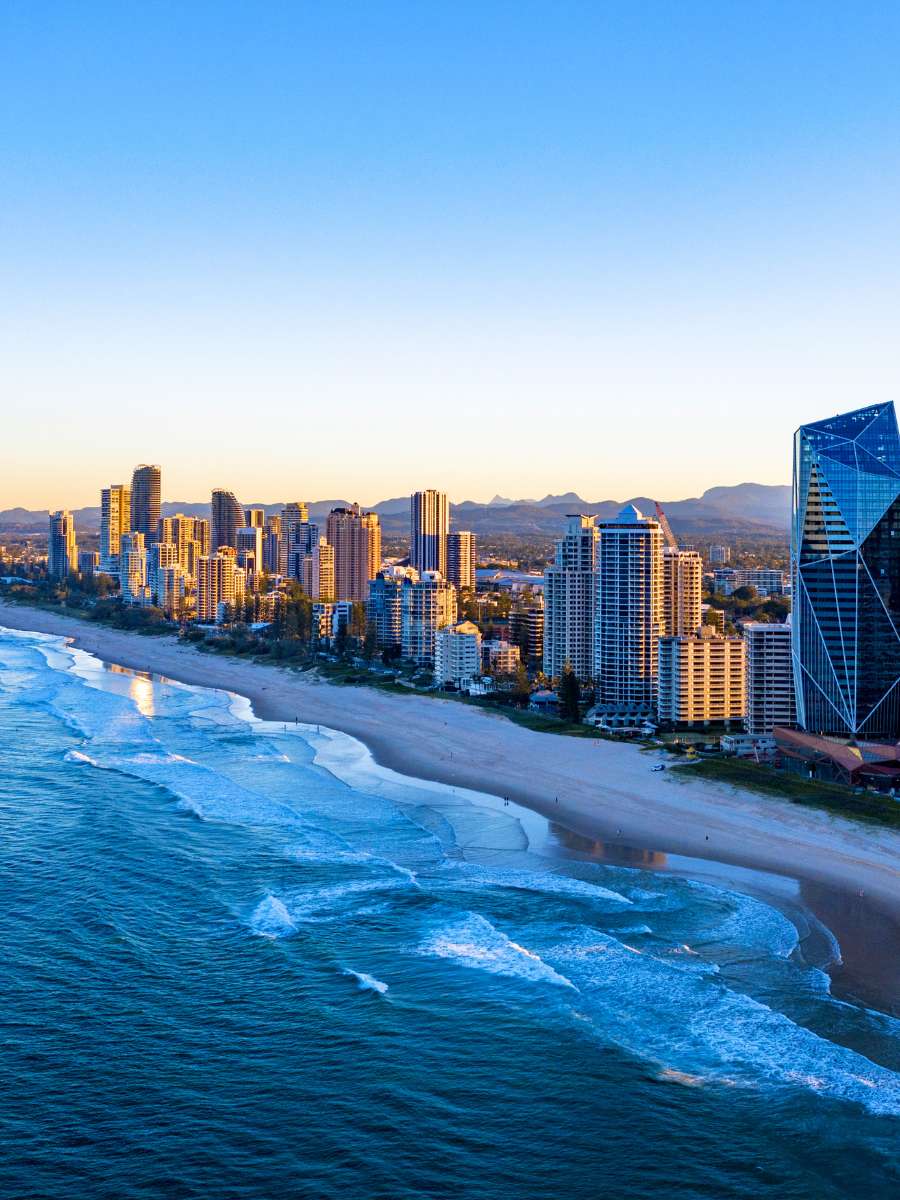 The beach is patrolled by lifeguards year-round, ensuring peace of mind for parents. Additionally, the nearby parklands offer playgrounds, picnic areas, and barbecue facilities, making it perfect for a family day out.
Be sure to swim in between the flags. Broadbeach is a great beach but only suitable for small children with full adult supervision.
Burleigh Heads
Another family-friendly beach on the Gold Coast is Burleigh Heads. This beach is a popular spot for families, thanks to its calm waters, beautiful scenery, and excellent facilities.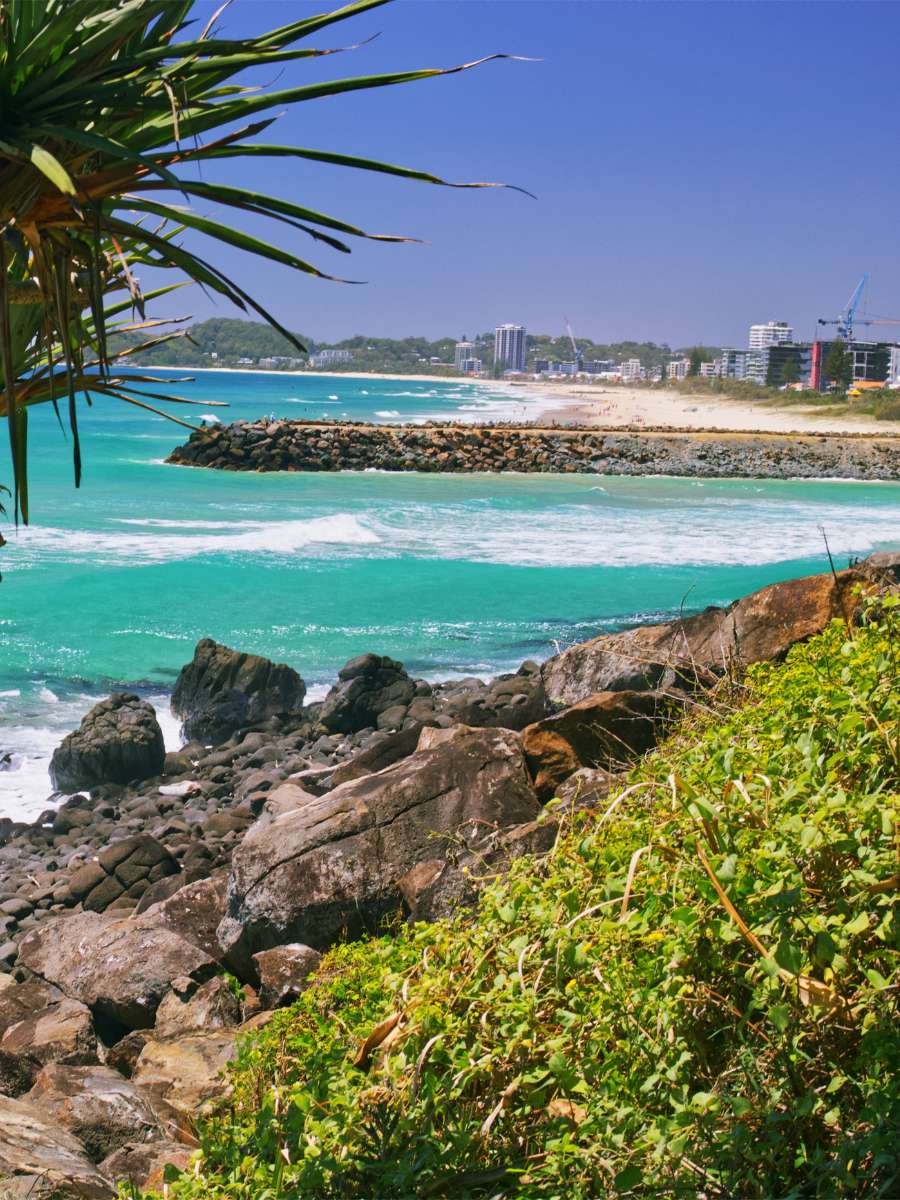 The beach is also patrolled by lifeguards, ensuring a safe swimming environment for children. The adjacent headland is home to the beautiful Burleigh Heads National Park, offering walking trails and stunning views of the coastline.
Coolangatta
Coolangatta is another fantastic family beach option, boasting calm, clear waters and a relaxed atmosphere.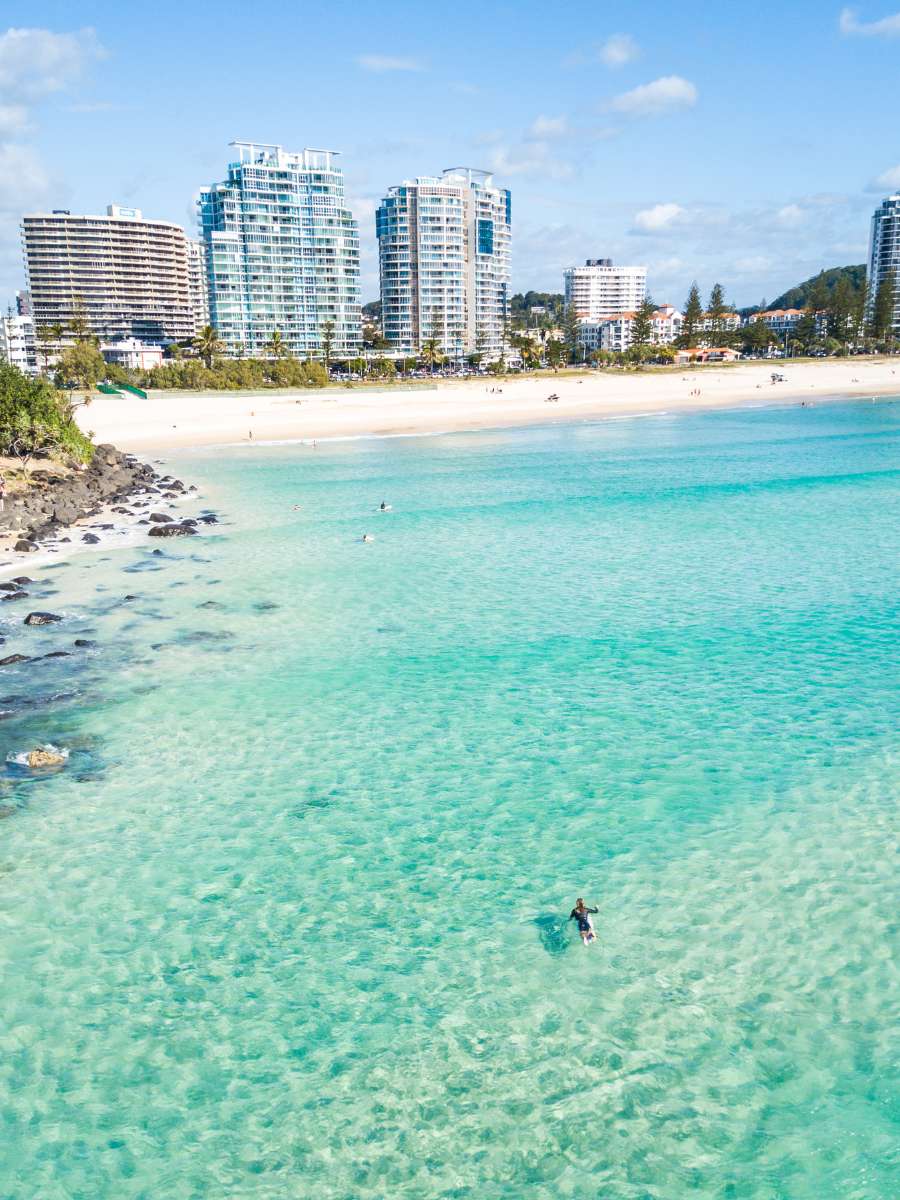 Greenmount beach is patrolled by lifeguards, and there are plenty of grassy picnic areas and playgrounds nearby. Coolangatta is also home to Snapper Rocks, a world-famous surf break, so your family can enjoy watching the surfers in action.
The best location for families is the south end of Coolangatta beach as the headland protects swimmers from larger swells.
Park your car, head to the south end of Greenmount beach past the surf club and facilities following the walking path.
Just opposite the club you will find access to the beach on your left which will put you on the sheltered part of this beach.
Top surfing beaches on the Gold Coast
Most of the Gold Coast has surf. At almost any of the beaches along the coastal stretch, you can find surfable waves. The point breaks stand out as the best surfing locations, however, they are also the busiest.
If you are a decent surfer but not overly concerned about catching the best wave of your life, consider Miami Beach or if you are staying in the northern end of the coast Main Beach.
Both of these beaches can have good waves and both have double sand bars which mean on the right tide you will almost always find surf.
They may not be the biggest or longest waves but considering they are way quieter than the point breaks, you may get 10 times the amount of waves if you decide to surf one of these beaches.
Snapper Rocks
As mentioned earlier, Snapper Rocks is one of the best surfing beaches Gold Coast has to offer.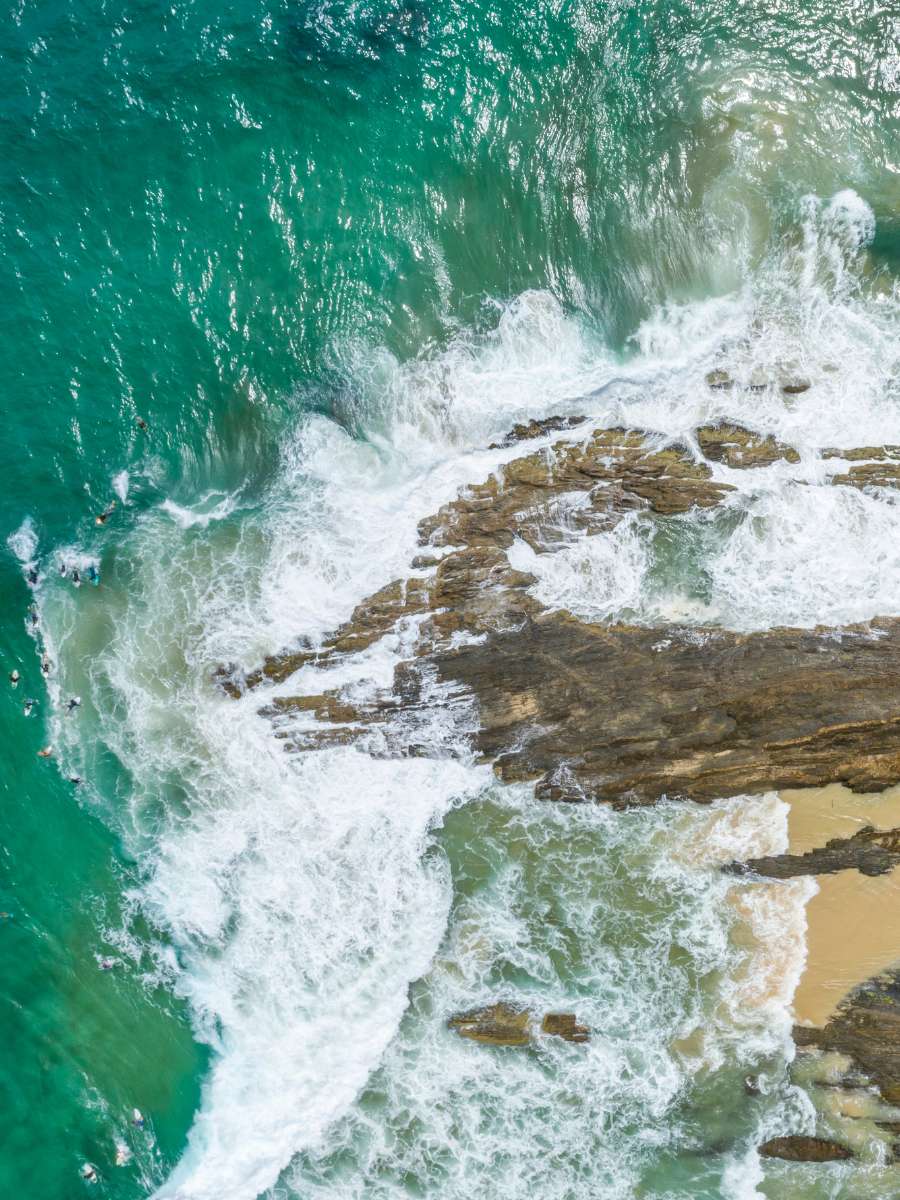 Home to the world-renowned Superbank, this break is a favourite among professional surfers and regularly hosts international surfing competitions such as the Quicksilver Pro – Australia's World Surfing League event.
With its long, peeling waves and beautiful scenery, Snapper Rocks is a must-visit destination for any surfing enthusiast.
Because of the regularity of good waves in this area, it can get very busy.
Please be aware of the local customs and surfing etiquette before entering the water. Surfing Snapper Rocks is on every Aussie surfer's wish list and while it does get very busy (especially on school holidays) catching 3 or 4 good waves is probably worth it to most surfers who want quality over quantity.
Currumbin Alley
Another top surfing spot on the Gold Coast is Currumbin Alley. Known for its fast, hollow waves, the alley is a favourite among local longboard riders.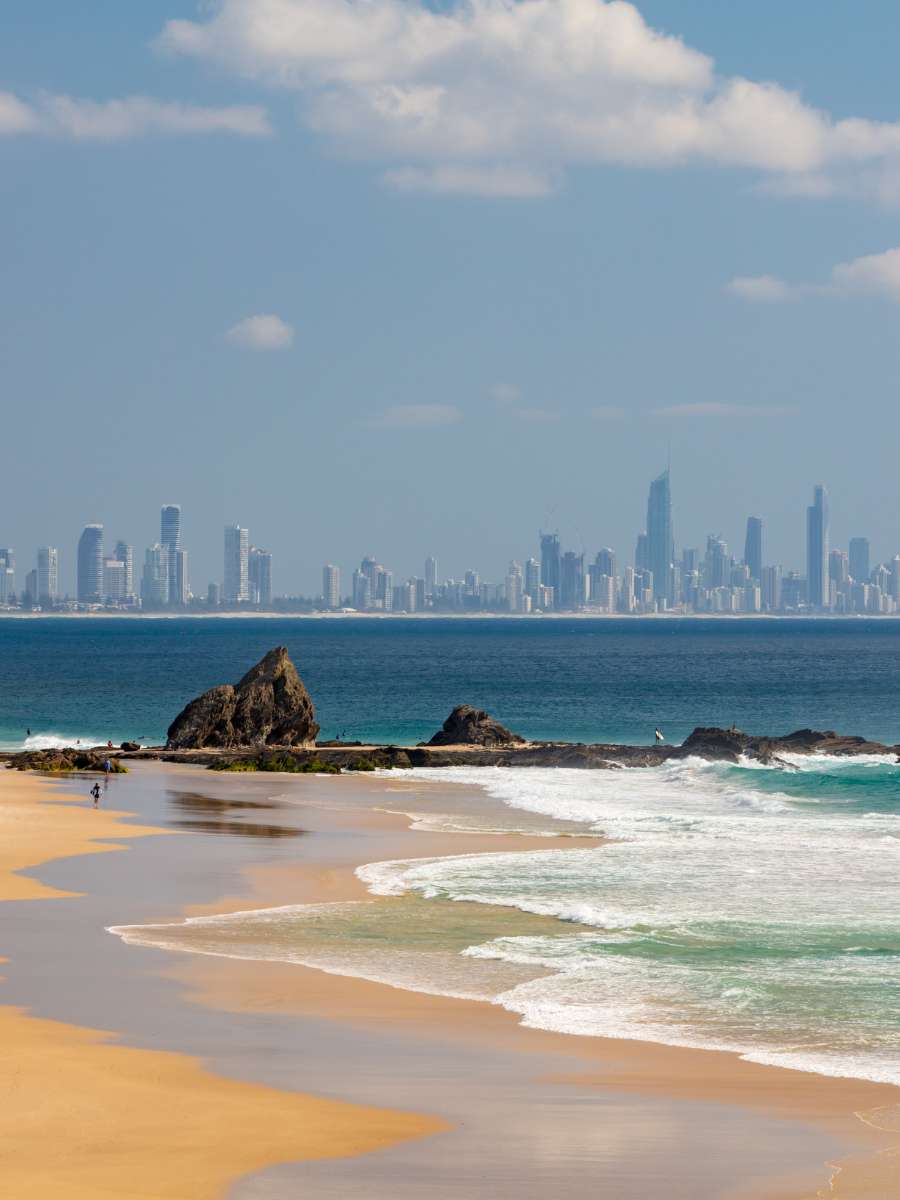 The break is best on a southerly swell, providing long, lengthening waves that can be enjoyed by both short and longboard riders.
The surf can be either side of the point, but there are always people surfing and paddling Currumbin so simply watch where the locals go for the best surf that day.
Burleigh Point
Burleigh Point is another excellent surf break on the Gold Coast, offering long, peeling waves that wrap around the headland.
This break is popular among both longboarders and shortboarders and can become quite crowded on a good swell. The picturesque headland also provides a great vantage point for spectators.
While Burleigh usually has great waves it is rock access so you do have to be experienced to be able to get into the water safely here.
You can often see local surfers standing on the rocks counting sets to make sure they have enough time to paddle clear of the rocks before the next large swell comes though. Follow their lead and be sure to get out to the break safely.
Best swimming beaches on the Gold Coast
Currumbin
Currumbin is one of the best swimming beaches Gold Coast has to offer. With its calm, crystal-clear waters and beautiful scenery, it's a popular spot for both locals and tourists.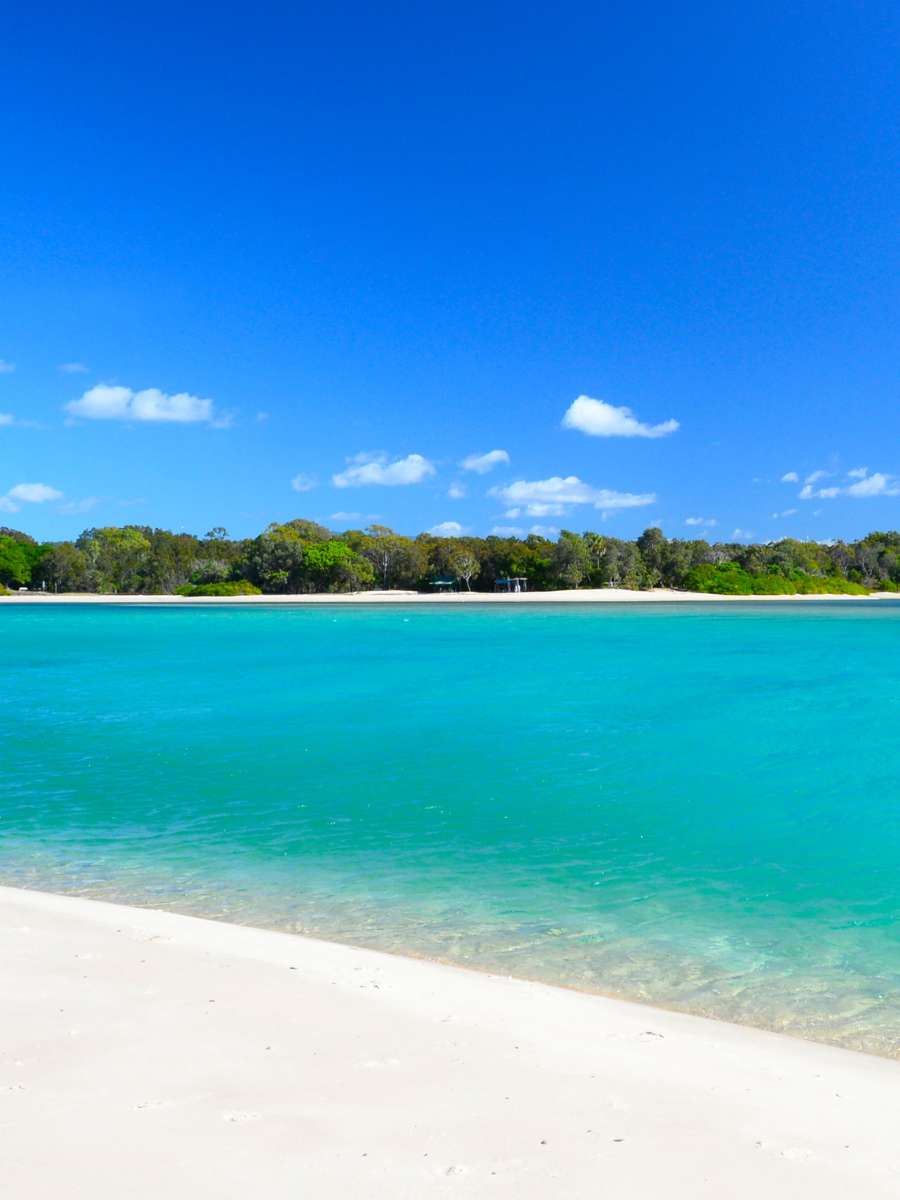 The beach is patrolled by lifeguards, ensuring a safe swimming environment for all ages.
If you have smaller children, consider swimming on the beach at the entrance to the inlet where it is calmer and safe. You will see many people paddleboarding and kayaking in and around the inlet as its flat safe waters.
Tallebudgera Creek
Tallebudgera Creek is another excellent swimming spot on the Gold Coast, offering calm, protected waters that are perfect for families and less confident swimmers.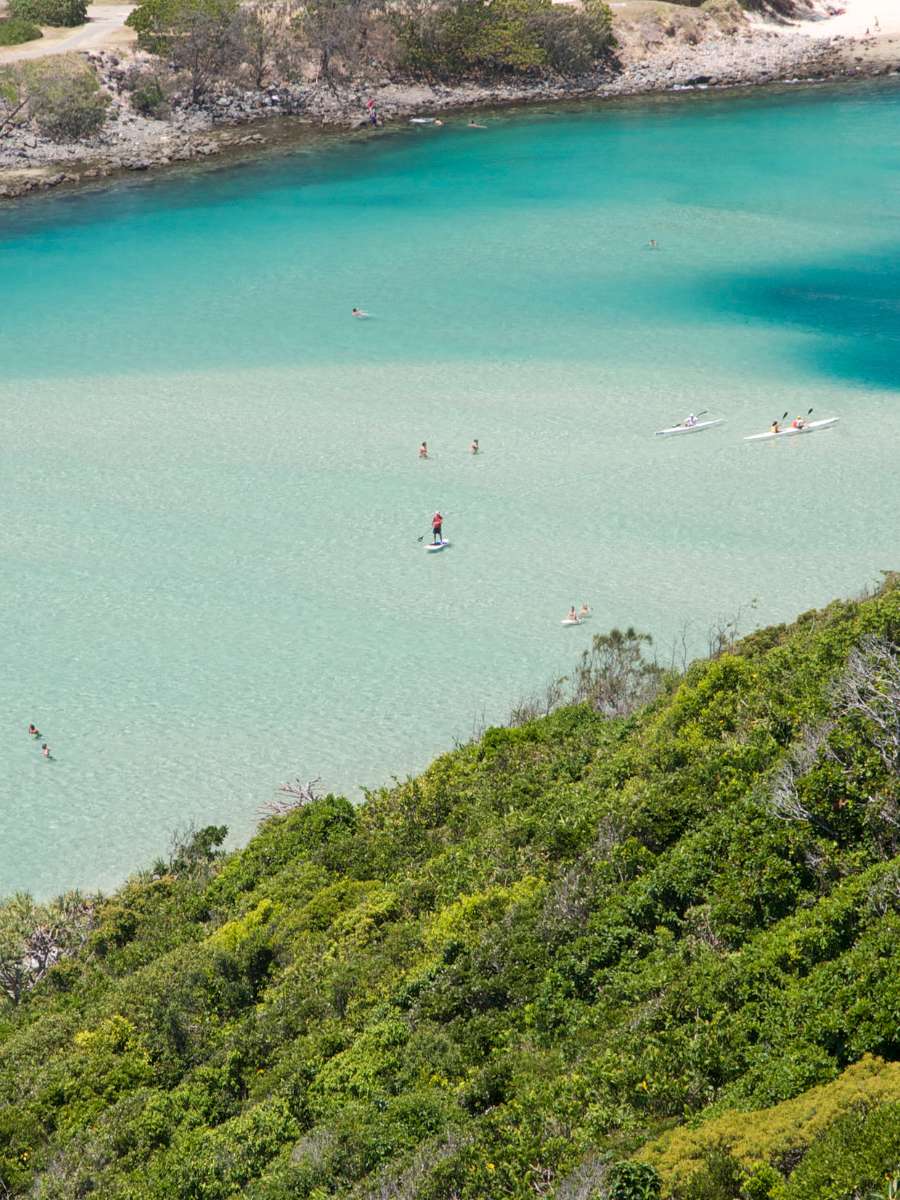 The creek is surrounded by beautiful parklands, providing the perfect setting for a relaxing day by the water.
As you drive south from Surfers Paradise you will drive through Burliegh village, past the headland and will then cross the bridge over Tallebudgera Inlet.
You can see people on both sides of the inlet swimming or having a family day out. Parking is on your left just after the bridge and can get busy so again an early start is recommended.
Even with super high tides this area is always calm and protected and is very popular with young families.
Best Dog Beaches on the Gold Coast
The Spit
The Spit is a fantastic dog-friendly beach on the Gold Coast, offering a long stretch of off-leash beach for your furry friend to enjoy.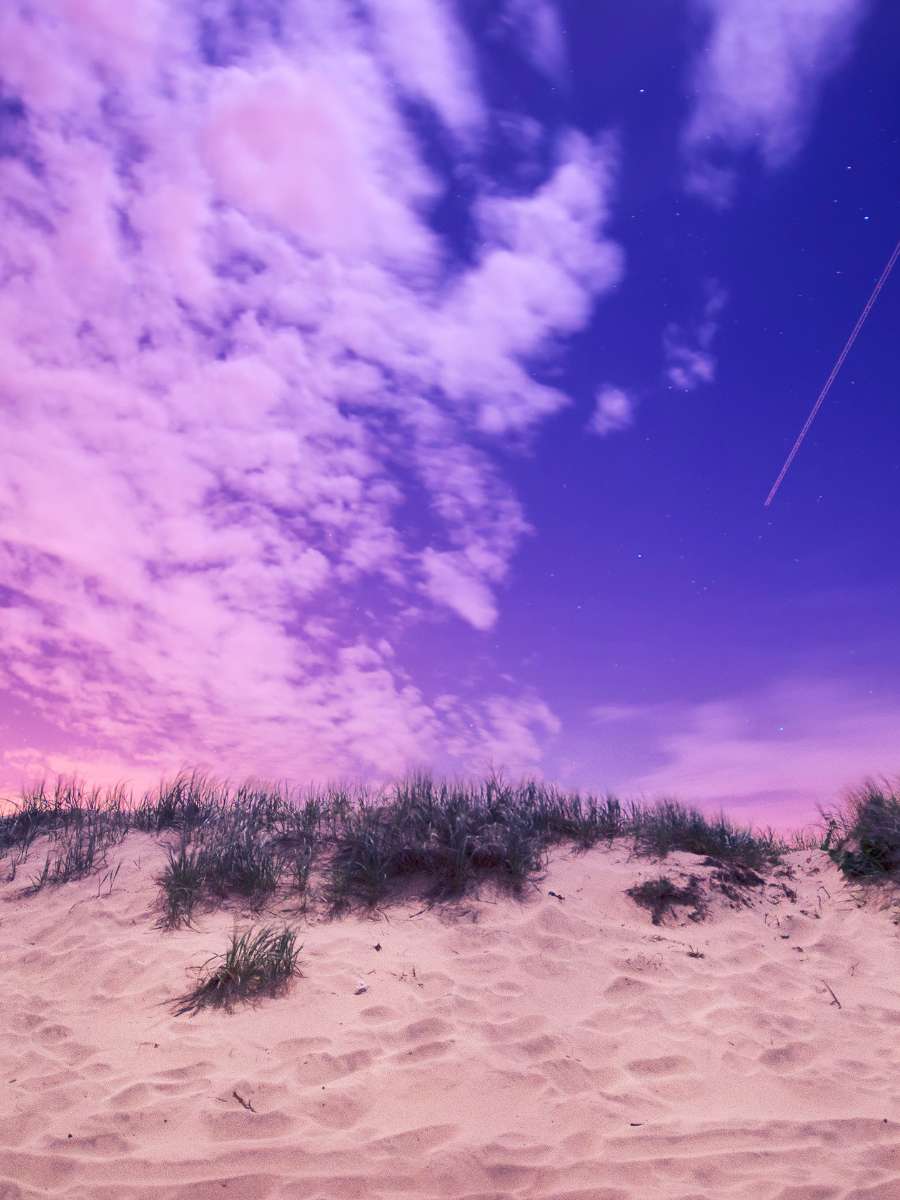 With its wide, sandy shores and beautiful views, The Spit is a popular destination for both dog owners and their pets.
The Spit Dog Beach is all the way to the end of the spit and is on the right hand side as you head out. It is an off leash beach.
Palm Beach
Palm Beach Dog Beach is another great dog-friendly beach on the Gold Coast, with designated off-leash areas for your dog to run and play.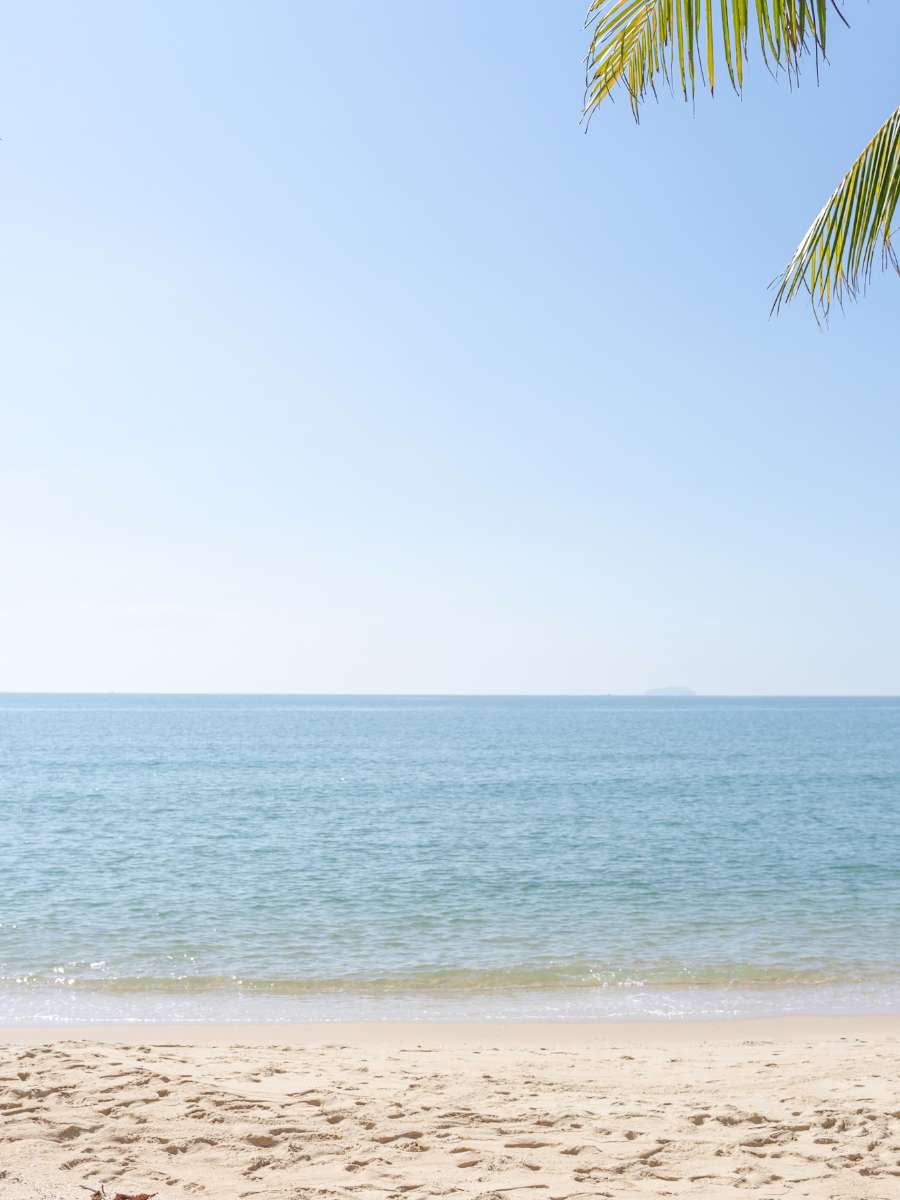 This beach is a little hard to find as it is along a sand path between the inlet and the outside beach.
The best way to find it is to park at the Palm Beach Parklands, follow the path to your left (looking at the beach) past the cafe and you will see the signs.
The path turns off to the right before you get to the beach. If you hit the beach you've gone too far. It's nice calm water so if your dog is a swimmer this is the perfect place.
Tallebudgera Off Leash Dog Beach
As well as being one of the best swimming beaches, Tallebudgera also offers an off-leash dog beach area.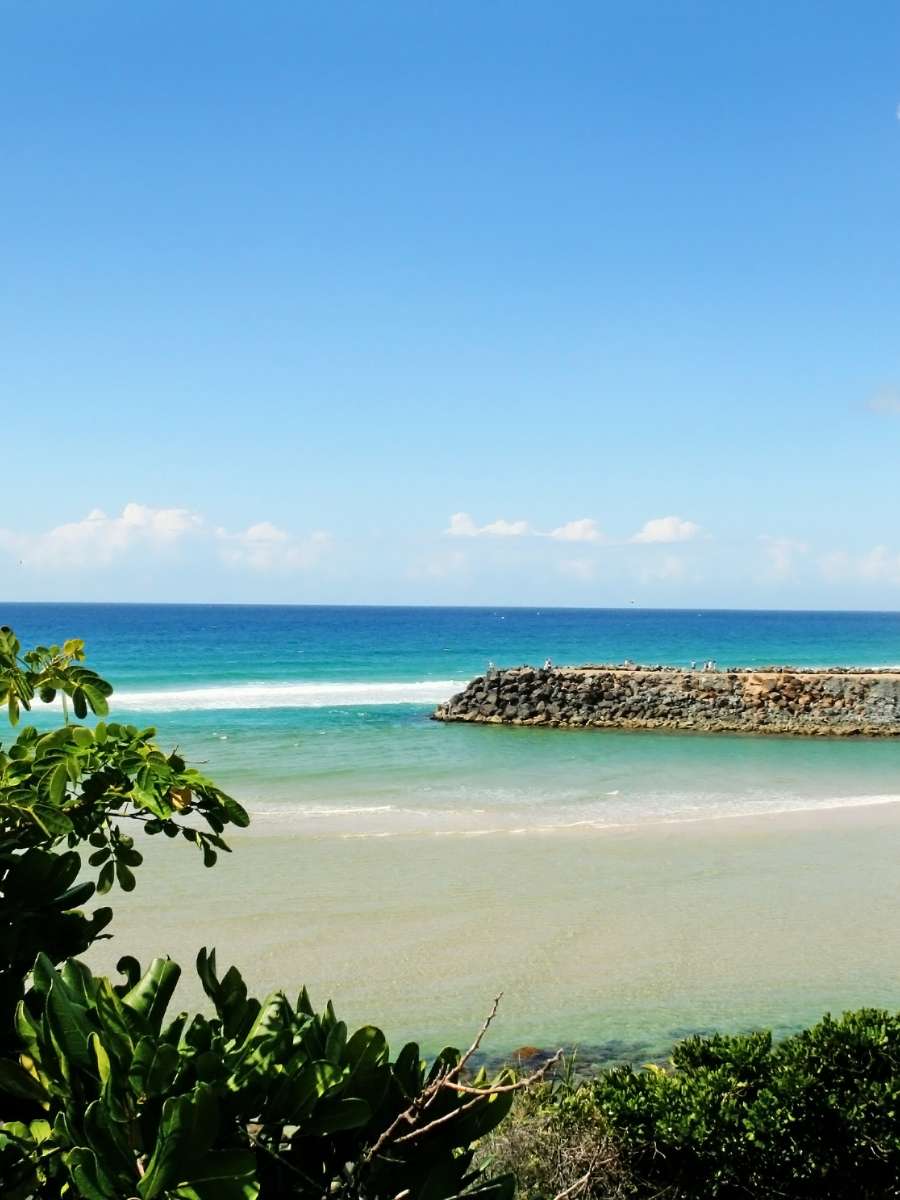 Located at the southern end of the beach, this area provides the perfect spot for your dog to enjoy the sand and surf.
To access the dog beach, follow the path from the carpark to the end of the spit wall and on your right is the off leash beach.
Hidden gems: lesser-known Gold Coast beaches
Tugun
Tugun is a lesser-known beach on the Gold Coast, offering a more relaxed and laid-back atmosphere compared to some of the busier beaches.
With its beautiful, uncrowded sands and crystal-clear waters, Tugun is an ideal spot for those looking to escape the crowds and unwind.
Broadwater Parklands
The Broadwater has been turned into a family swimming and play area.
There are protected beaches, parklands, water playgrounds, swings and more. Gold Coast Aqua Park is close by for the bigger kids and parking isn't too much of a hassle.
While local families all know of this family destination, sometimes visitors aren't aware of it.
Located just over the Spit Bridge heading north toward Southport this family focused area is perfect for those who aren't super confident swimming at surf beaches.
Bilinga
Bilinga is another lesser-known beach on the Gold Coast, offering a quiet, peaceful atmosphere and beautiful scenery.
With its wide, sandy shores and gentle waves, Bilinga is the perfect spot for a relaxing beach day away from the crowds. There are lifeguards on duty so you can swim safely between the flags.
Rainbow Bay Coolangatta
A great family beach, Rainbow Bay is a spot you have to get to early. Parking fills up quickly and because it is backed by a residential area parking is minimal to begin with.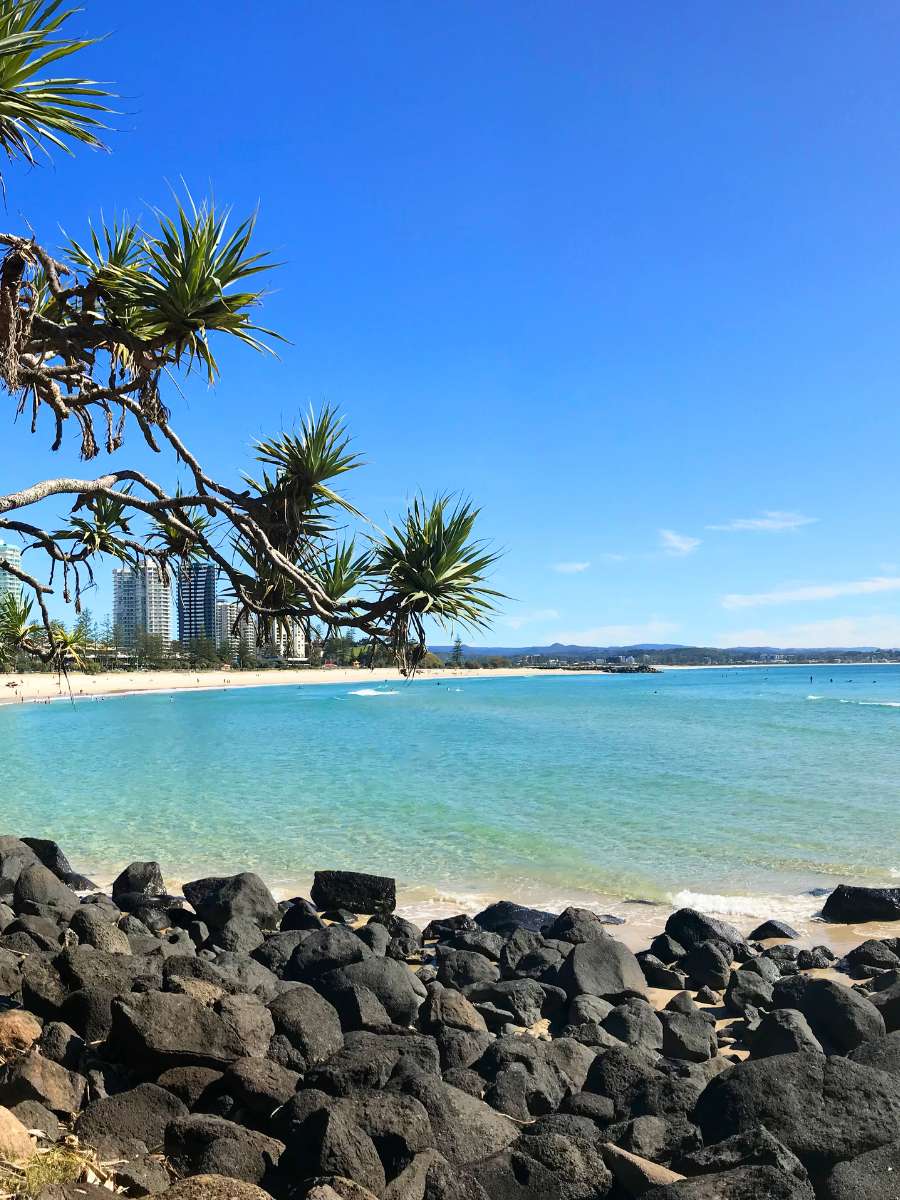 It is a lovely protected spot great for kids of all ages and is edged by a great grassed area with shady trees and BBQs.
Beach safety tips for the Gold Coast
When visiting any of the Gold Coast beaches, it's essential to keep safety in mind. Always swim between the red and yellow flags, as these areas are patrolled by lifeguards.
Be aware of any potential hazards, such as rips, and follow any safety signs or advice from lifeguards.
Many Australian beaches can be very dangerous if you are not familiar with them. Surf can appear manageable from the beach, however once you get out into it, it can be much bigger than you thought.
Unless you are an extremely experienced surf swimmer, never swim outside the patrolled marked areas. Often rips are hard to see and when the beaches are busy it is challenging for the life guards to patrol outside the flags.
Surfers Paradise Beach can have big dumping swell that doesn't look that large from the shore. Once you walk down into the ocean it can be much bigger and much stronger than you think. Never go out of your depth.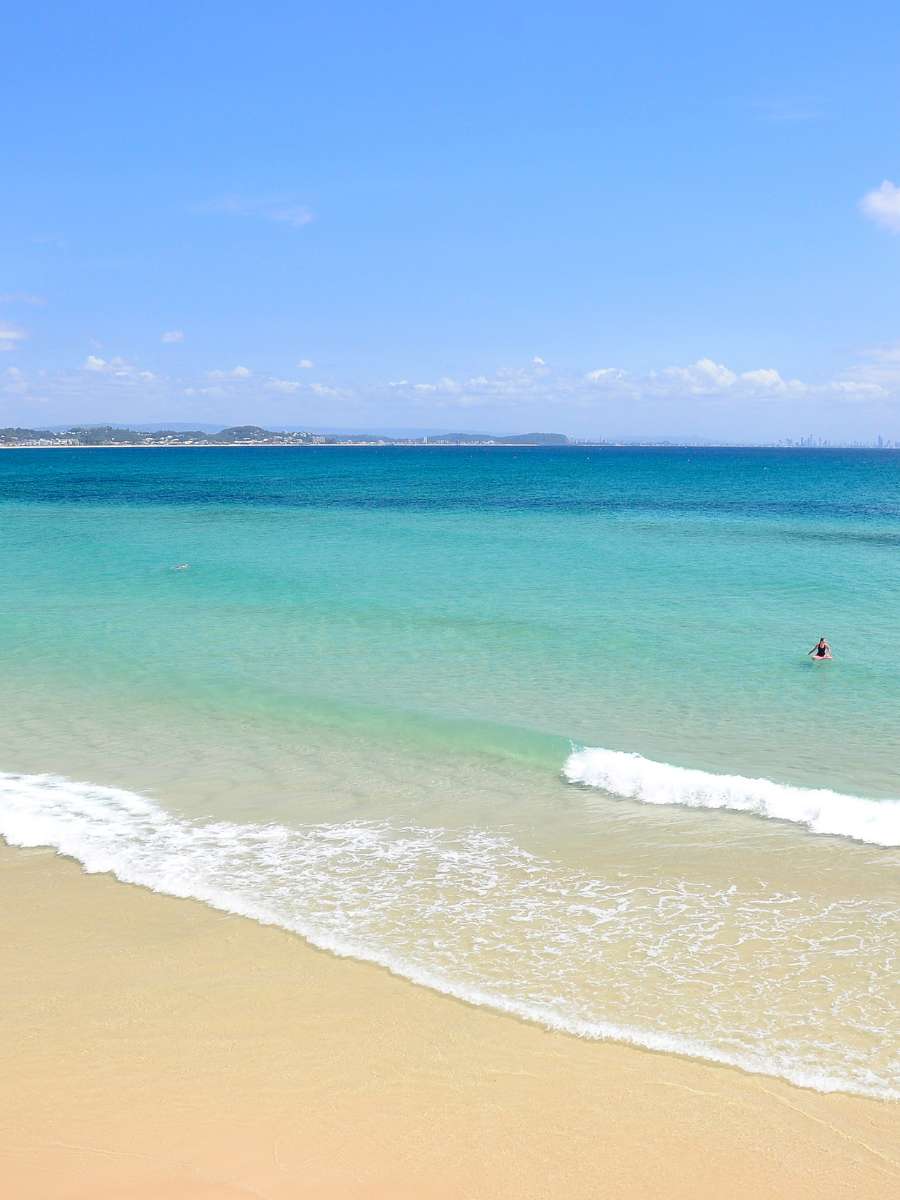 Sun Protection on Australian Beaches
Remember to apply sunscreen regularly and stay hydrated, especially during the warmer months.
While the weather over winter might feel less harsh, you can still get badly sunburned so be sure to Slip, Slop, Slap – Slip on a shirt, slop on some sunscreen and slap on a hat!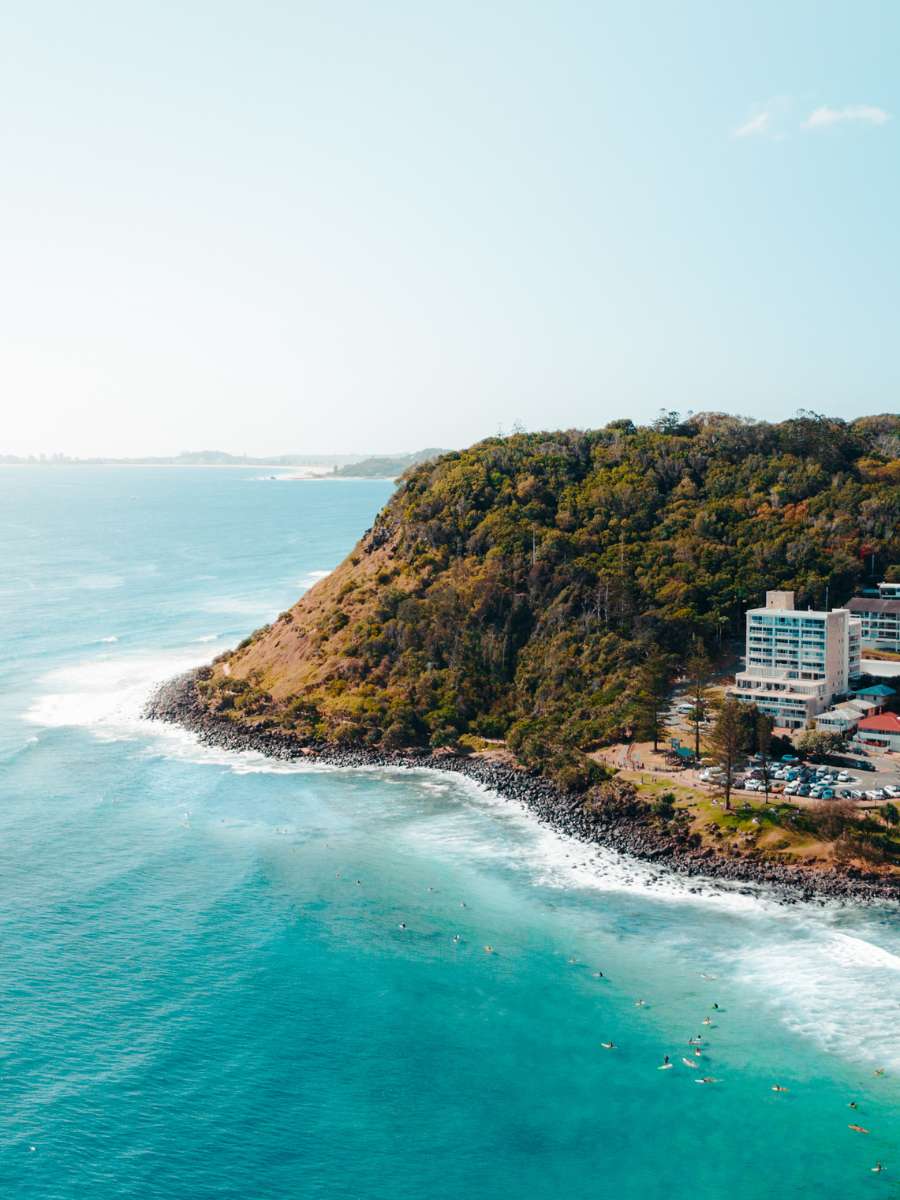 Beachside amenities and facilities
One of the great things about the Gold Coast beaches is the excellent range of amenities and facilities available to visitors. Most beaches offer public restrooms, showers, and changing facilities, as well as plenty of parking.
Many of the Gold Coast's beaches also have fantastic cafes, restaurants, and shops nearby, ensuring you have access to everything you need for a perfect beach day.
Public transport is also readily available, making it easy to explore the region's beautiful beaches without the need for a car.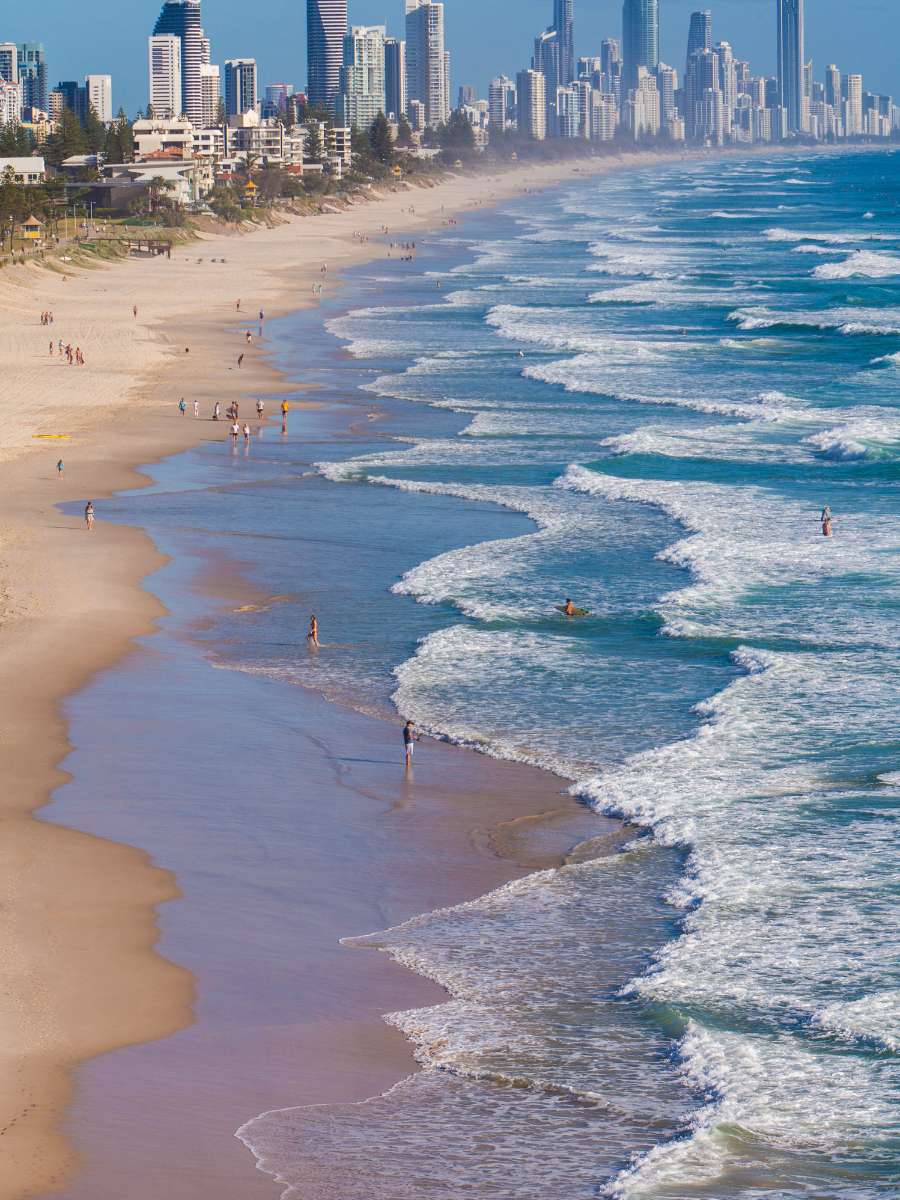 Planning your Gold Coast beach getaway
With so many fantastic beaches to choose from, planning your Gold Coast beach getaway can be a little overwhelming.
Start by considering what type of beach experience you're after – whether it's a family-friendly spot, a surfing destination, or a hidden gem to escape the crowds.
Once you've narrowed down your options, research the amenities and facilities at each beach to ensure you have everything you need for a comfortable and enjoyable visit.
Don't forget to check the weather forecast and beach safety conditions before you head out, so you can make the most of your time on the Gold Coast.
Conclusion
The Gold Coast is truly a beach lover's paradise, offering a diverse range of stunning beaches for every type of traveler.
From the best family beaches Gold Coast has to offer to the top surfing spots and hidden gems, there's something for everyone on this beautiful stretch of coastline.
So pack your togs (that's what Queenslanders call their swimsuit), grab your sunscreen, and get ready to discover the best beaches Gold Coast has to offer. With its incredible natural beauty, world-class facilities, and endless sunshine, it's no wonder that this region is one of Australia's most beloved holiday destinations.
If you are heading to Sydney while in Australia, be sure to check out the best beaches in Sydney that aren't Bondi.
While Bondi is by far Sydney's most well known beach, there are many more that are more beautiful and more suitable for swimming.
ABOUT THE AUTHOR
Jenny is a 50 something Australian traveller who is focused on experiences over appearances, has unfashionably frizzy hair, has travelled to 101 countries over 30 years and is ALWAYS in comfortable shoes. www.chargetheglobe.com