10 Best Things to Do in New Zealand's North Island
From natural wonders to cultural experiences, the North Island of New Zealand has something to offer everyone.
Whether you're a thrill seeker, a foodie, a history buff, or just ready for relaxation, the North Island of New Zealand is the perfect destination for you! Here are 10 of the best things to do on New Zealand's North Island!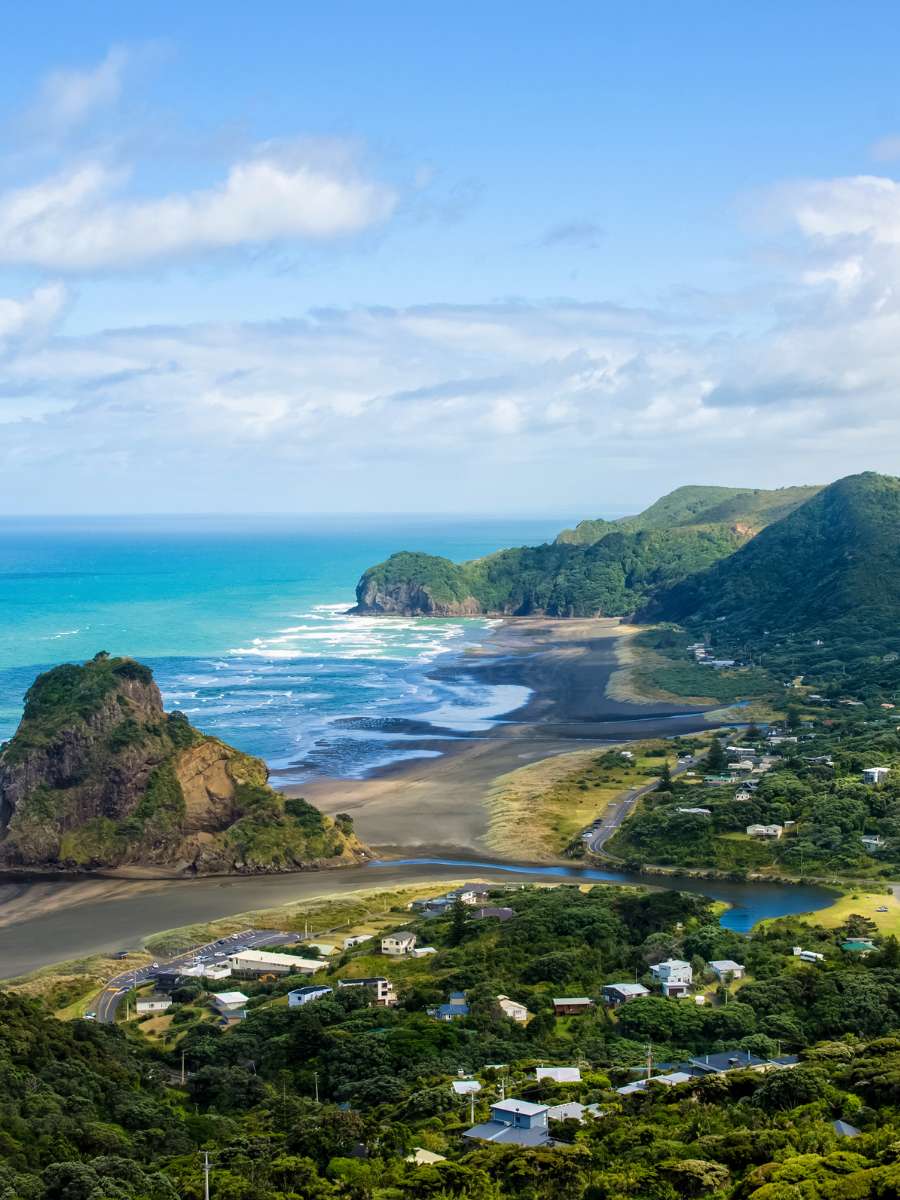 Geographically, the North Island of New Zealand is a region of incredible, diverse natural beauty. The island's landscapes include rolling farmland and rugged mountains, ancient forests and pristine beaches.
You'll also find active geothermal areas! You can see (and sometimes get really close to) volcanoes, natural hot springs, mud pools, and erupting geysers.
On the North Island, you can learn about the Maori people, the indigenous people of New Zealand. Their varied traditions and rich culture are an important part of New Zealand's history.
When visiting New Zealand, be sure to experience Maori culture by visiting museums and historic sites, observing performances, and trying traditional foods.
New Zealand's North Island is the smallest of the country's two main islands, but more New Zealanders live on the North Island. The Cook Strait separates the North and South Islands.
The North Island of New Zealand is a stunning location that offers a wide range of activities and attractions for visitors to enjoy. The North Island truly is a must-see for anyone visiting New Zealand. Here are the 10 best things to do on New Zealand's North Island.
The best things to do on New Zealand's North Island
1. Take an epic road trip
The North Island of New Zealand is the perfect place for a road trip, thanks to its stunning natural beauty, abundant must-see destinations, and well-maintained roads.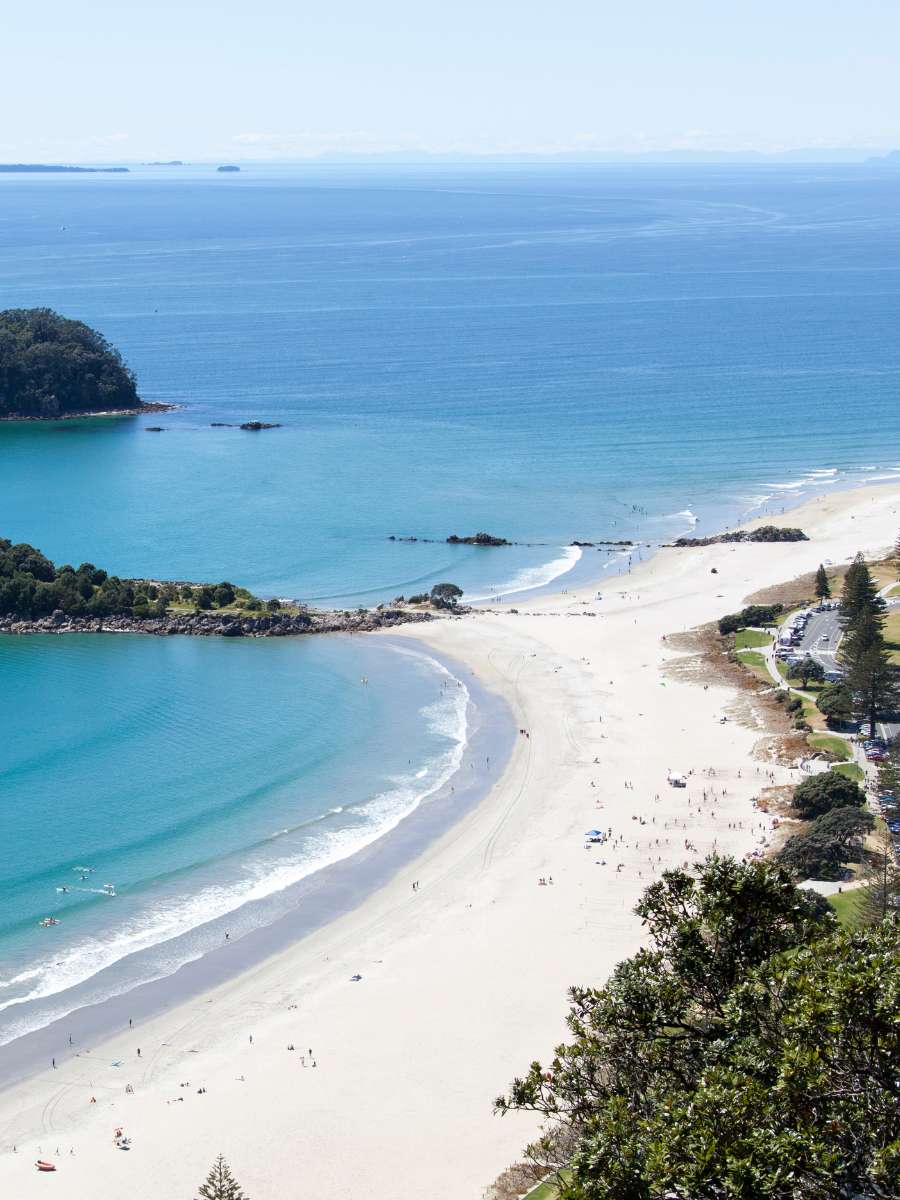 You can explore winding coastal roads, picturesque mountain passes, and peaceful farmlands.
When traveling by car (or campervan), you'll be able to see the region's many natural wonders, like geothermal springs, waterfalls, and beaches, at your own pace.
There are plenty of accommodations on offer in the North Island, so you'll have your choice of where you'd like to stay (pro tip: book far in advance during high season!).
Wherever you go, you'll find lots of cafes for the perfect cup of coffee, restaurants serving fresh, local fare, and delicious ice cream, thanks to New Zealand's booming dairy industry!
2. Visit the Coromandel Peninsula
The Coromandel Peninsula is an unforgettable stop for anyone visiting New Zealand's North Island. With stunning beaches, lush rainforest, and rugged landscapes, visitors to the Coromandel will never run out of places to explore.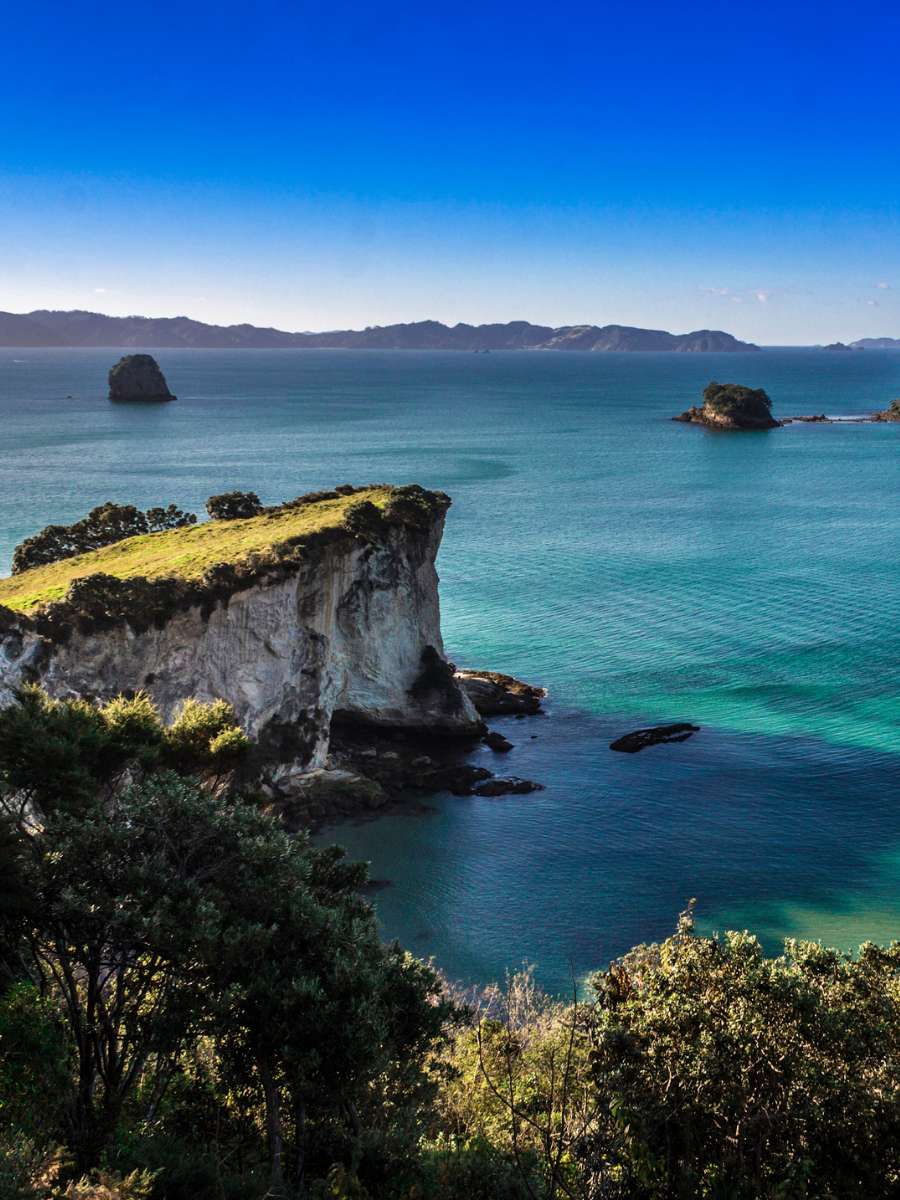 The pristine beaches of the Coromandel are particularly famous. Don't miss Hot Water Beach, where you can dig your own hot tub right in the sand! And make a visit to Cathedral Cove, the spectacular arched rock formation that has become an icon of New Zealand.
While on the Coromandel, you can explore Maori sites and summer festivals. There are plenty of opportunities for hiking, kayaking, and surfing on the Coromandel. But enjoying the beautiful Coromandel beaches might be the best activity.
3. Explore Auckland
Auckland, the "City of Sails," is New Zealand's largest city. It's located towards the top of the North Island, on two gorgeous harbors.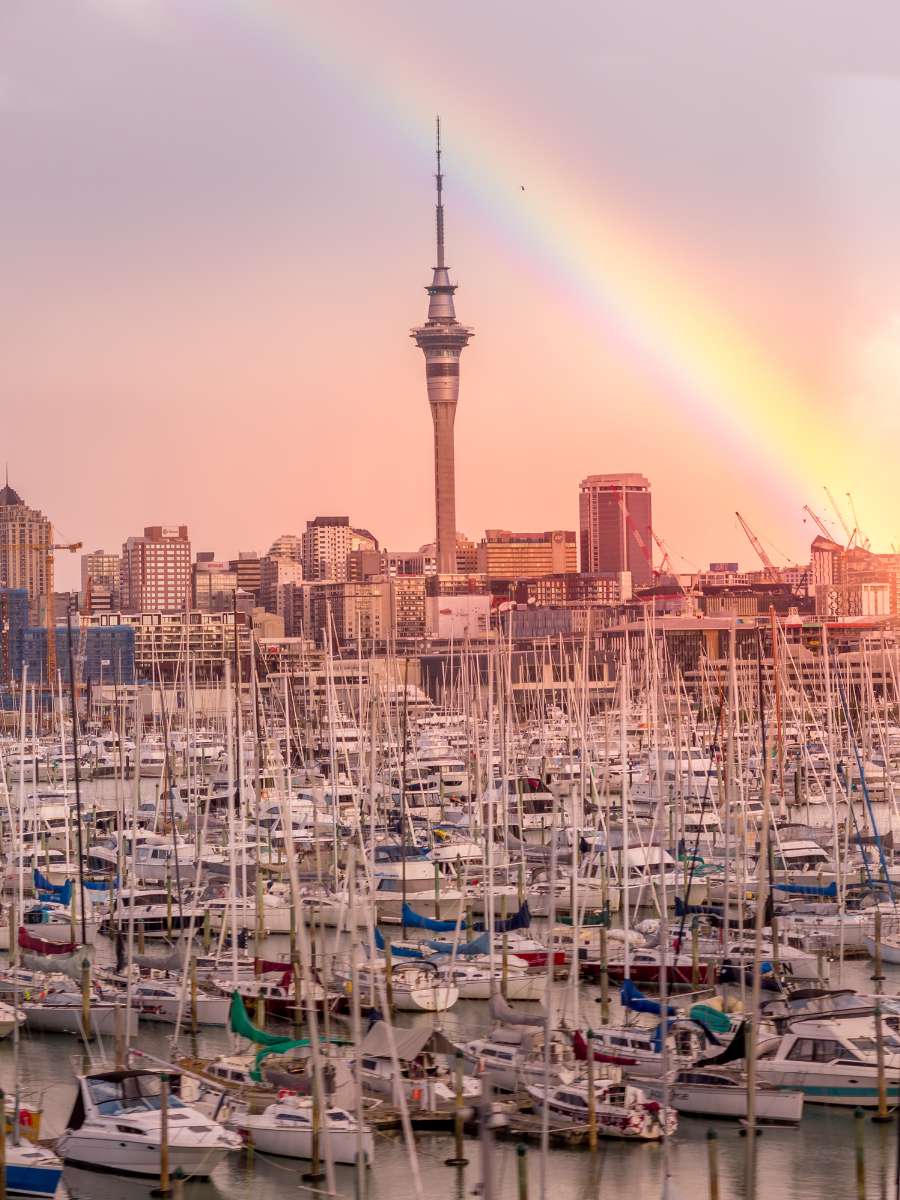 You'll find world class museums, art galleries, festivals, and other activities to do here.
Sky Tower offers stunning views of the city and harbor. Brave thrillseekers can face their fears and jump off Sky Tower!
If you want to keep your feet planted firmly on the ground, visit the Auckland War Memorial Museum, the New Zealand Maritime Museum, Auckland Art Gallery Toi o Tamaki, The Auckland Museum, and SEA LIFE Kelly Tarlton's Aquarium.
Venture outside Auckland to take a tour of the vineyards and wineries of the region, where you can taste local varietals, as well as chocolates and honey.
No matter what you choose to do, you'll be impressed by this lovely city and its beautiful surroundings.
4. See Napier
Located on the east coast of the North Island, Napier is known for its Art Deco architecture and beautiful beaches.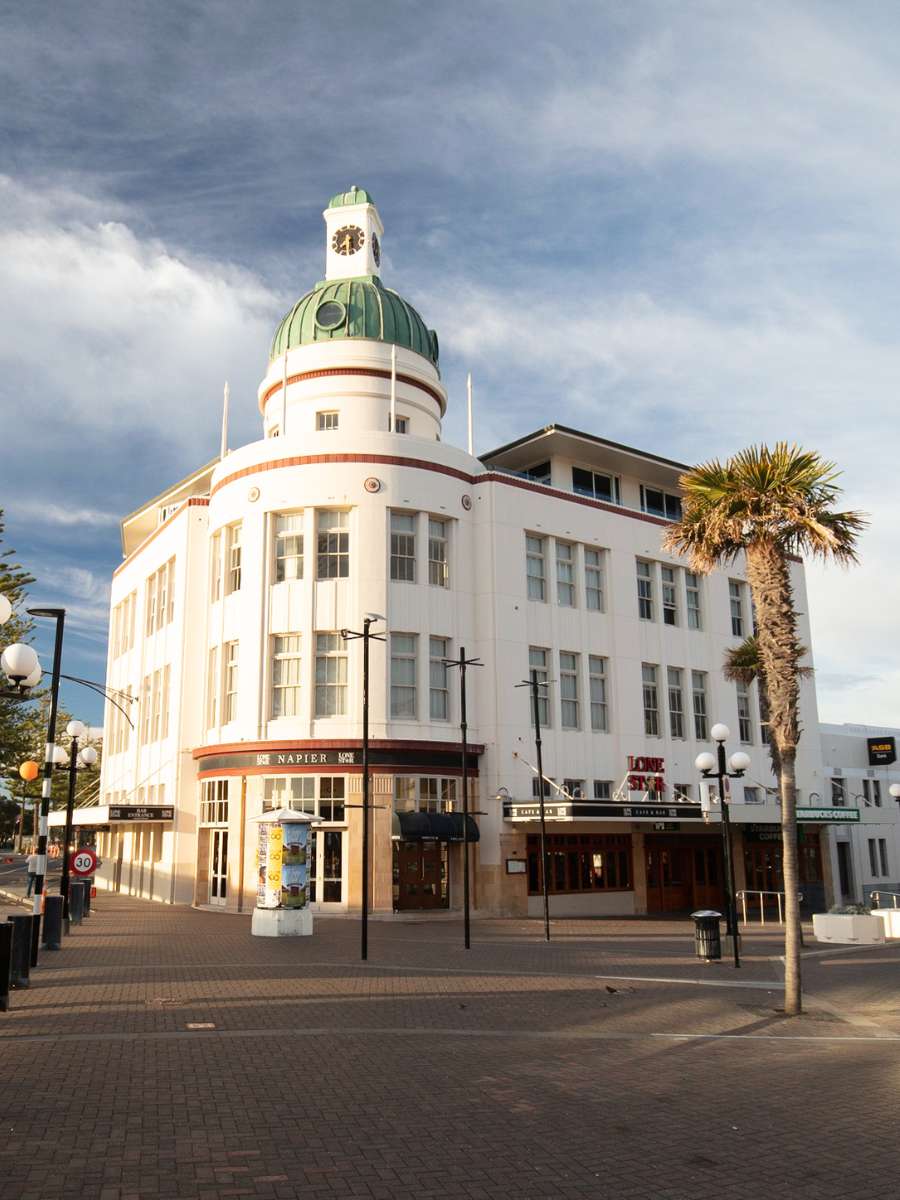 After a devastating earthquake in 1931, the town was rebuilt in the Art Deco style. Now, visitors can take walking tours to explore the unique architecture and learn the town's history. Napier truly is a unique architectural gem.
You'll also find lots of charming cafes, restaurants, and boutiques in Napier. While you're there, tour nearby Hawke's Bay wineries, visit the world's largest mainland gannet colony, or take a tour of New Zealand's oldest prison!
Don't miss visiting Otatara Pa, one of the best remaining examples of Maori fortified villages in New Zealand. You'll see archaeological features from the site while taking in incredible views.
Napier is a lovely stop on a tour of New Zealand, particularly for any one with an interest in architecture.
5. Visit Hobbiton
Hobbiton is a destination like no other, where you'll be transported into the fantastical world of Middle-Earth. For any fans of JRR Tolkien's The Hobbit or Lord of the Rings books or films, Hobbiton is a must-visit destination on New Zealand's North Island.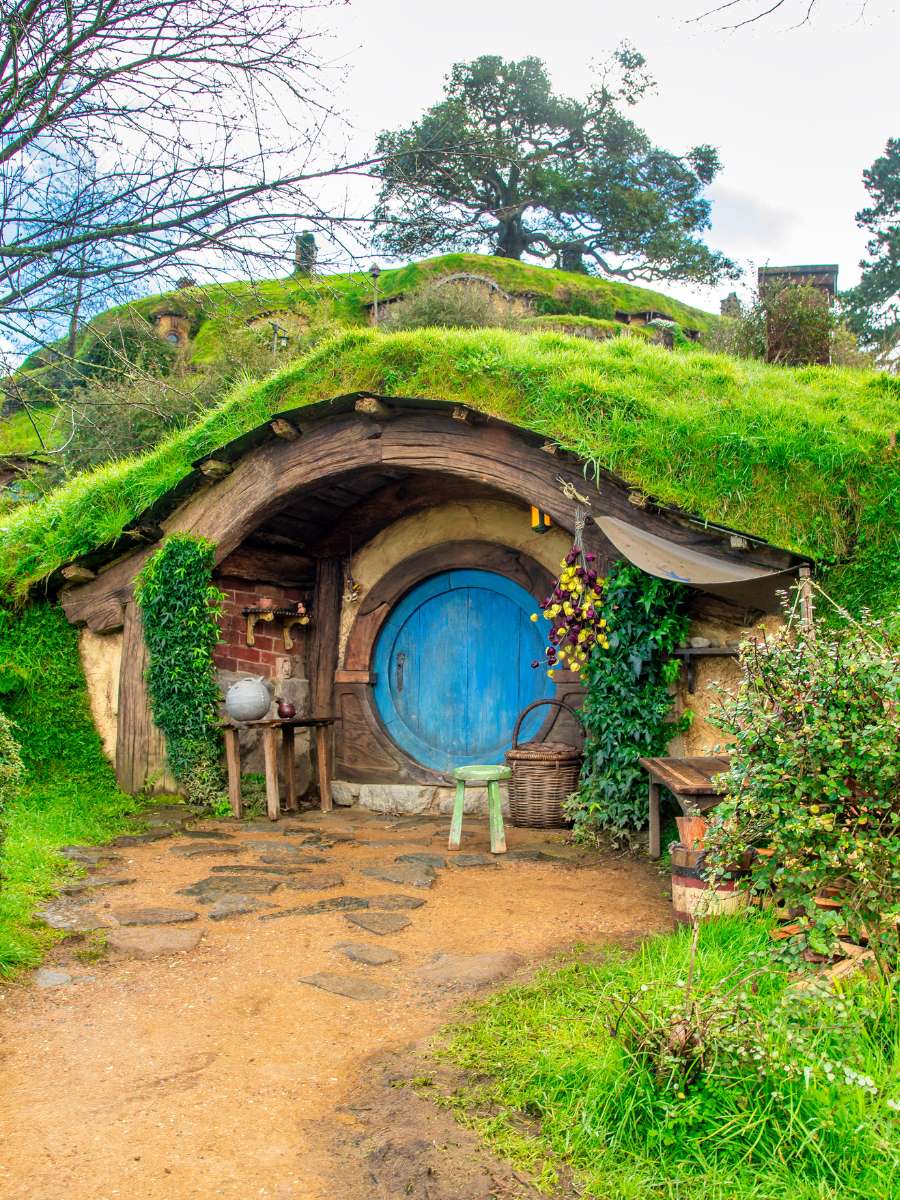 The movie set is located near Matamata, just a few hours from Auckland. Visitors can see more than 40 charming Hobbit Holes and have a drink of ale, cider, or (non-alcoholic) ginger beer at the Green Dragon Inn.
You'll take a guided tour of the movie set and learn about the making of the movies, hear behind-the-scenes details, and learn about the history of the property and its transformation.
For many fans of The Hobbit and Lord of the Rings trilogies, a visit to Hobbiton is an essential part of their New Zealand experience.
YOU MAY ALSO LIKE:
6. Hike the Tongariro Alpine Crossing
Tongariro National Park, in the central part of the North Island is a UNESCO World Heritage site. It's also home to the Tongariro Alpine Crossing, one of New Zealand's most popular hikes. Some even say this is the best day hike in the world!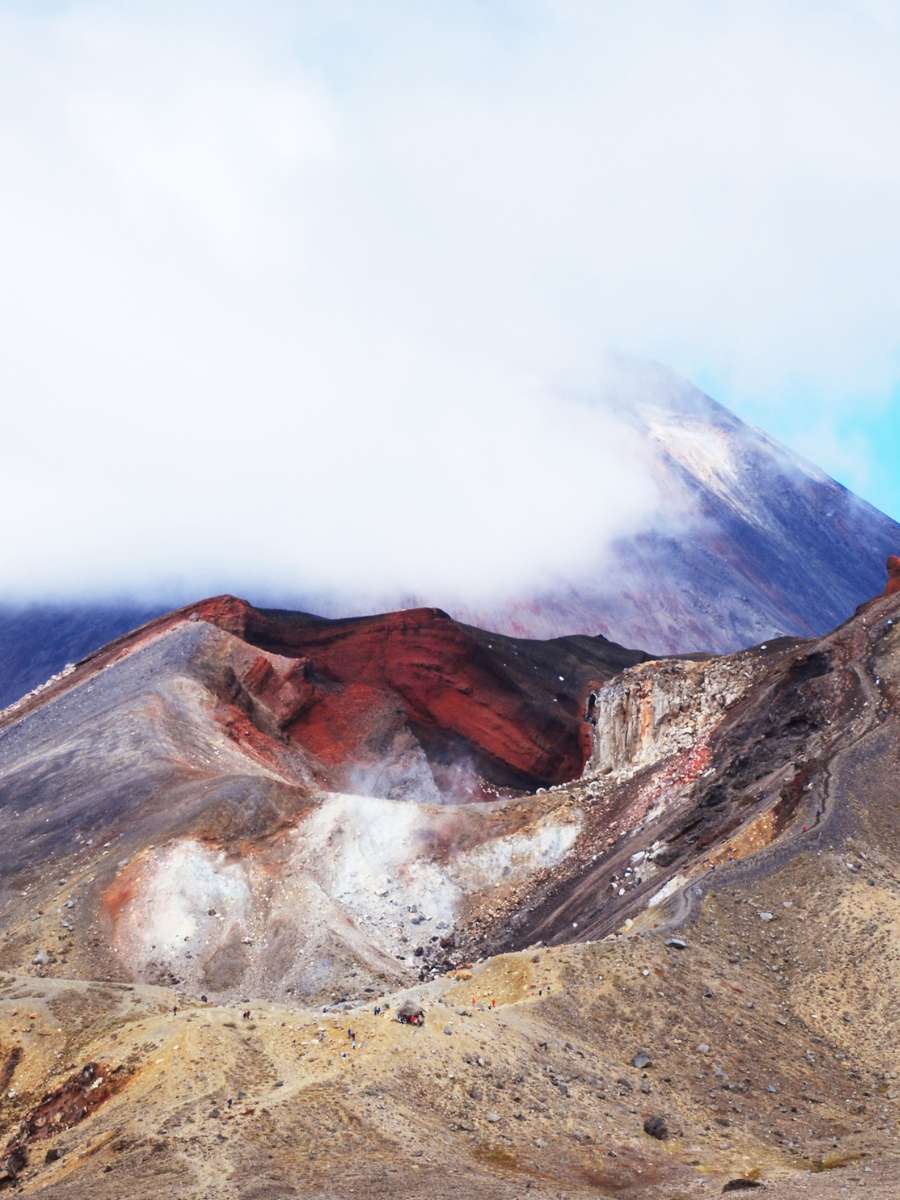 The Tongariro Alpine Crossing will take you through a landscape of volcanic craters, emerald lakes, and steaming vents. You'll take in breathtaking views of the surrounding mountains and valleys.
The hike can take between six and eight hours to complete, depending on your fitness level and how often you stop.
The Tongariro Crossing is rated as moderate to challenging. Experienced hikers can hike alone, but less experienced hikers should hire a guide.
A guide will ensure your safety and also enhance the experience by explaining the region's geology and history, while also answering your questions about life in New Zealand.
You'll definitely want to wear sturdy hiking boots, bring rain gear, and pack an extra layer. (Don't forget plenty of food and water too!) Hikers can drive to the starting point or take a shuttle service.
The Tongariro Alpine Crossing is an unforgettable experience that should be on the itinerary of any nature lover or hiking enthusiast.
7. Soak in Hot Springs in Taupo
A favorite vacation spot for New Zealanders, Taupo is a beautiful, vibrant town located in the heart of the North Island. It is situated on the edge of Lake Taupo, the largest lake in New Zealand.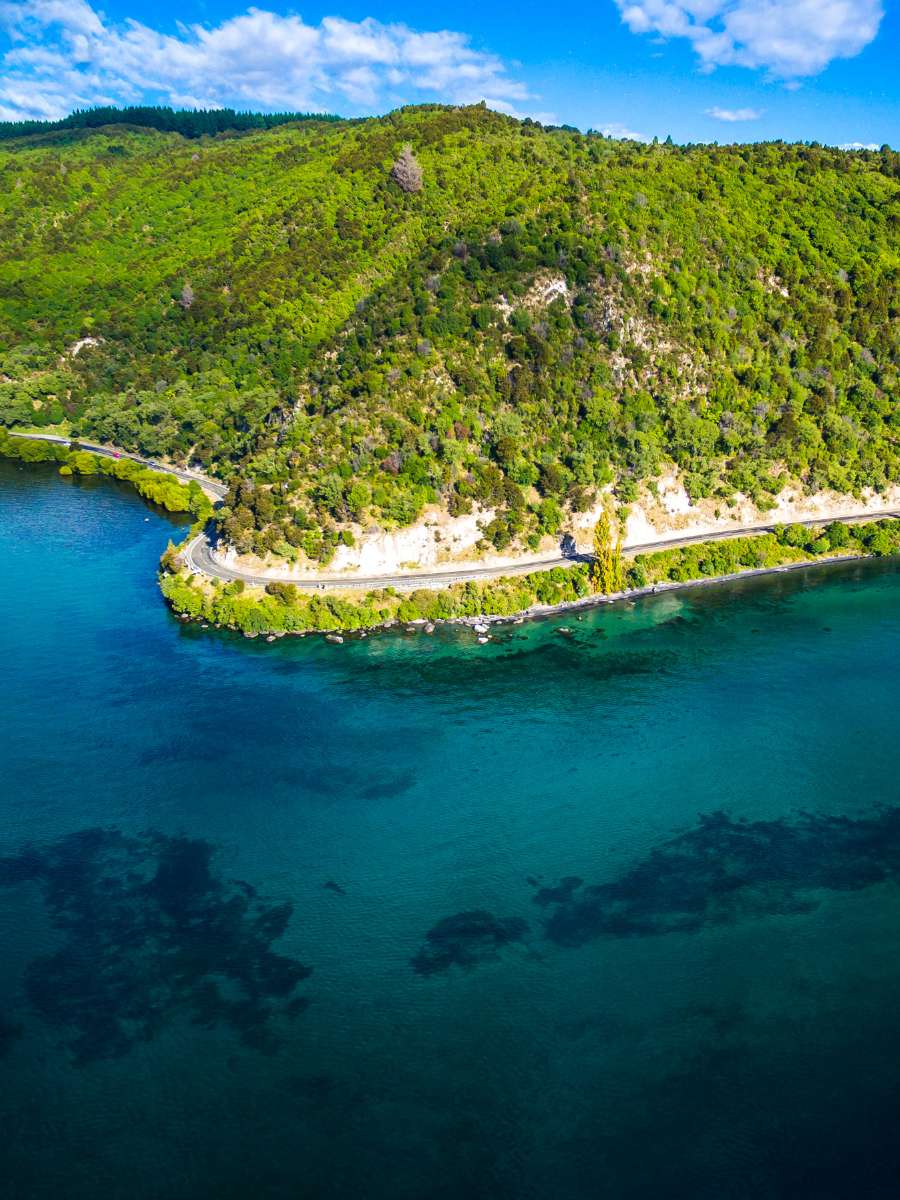 Visitors to Taupo can ride on a yacht or kayak in Lake Taupo. Don't miss the Maori rock carvings at the cliffs of Mine Bay. You can only reach them by boat.
You'll also want to take a short hike to Huka Falls, a powerful waterfall located just a few kilometers from the town center.
After a day of kayaking and hiking, enjoy soaking in one of the many natural hot springs in the area. Visit Taupo DeBretts Hot Spring or the Wairakei Terraces and Thermal Health Spa. Guests can relax and enjoy thermal pools, private pools, a hot waterfall, mud bath experiences, or abundant, luxurious spa facilities.
8. Visit Te Puia in Rotorua
The North Island is the heart of Maori culture in New Zealand. When you visit the North Island, you'll have many opportunities to experience traditional Maori customs, art, and performances.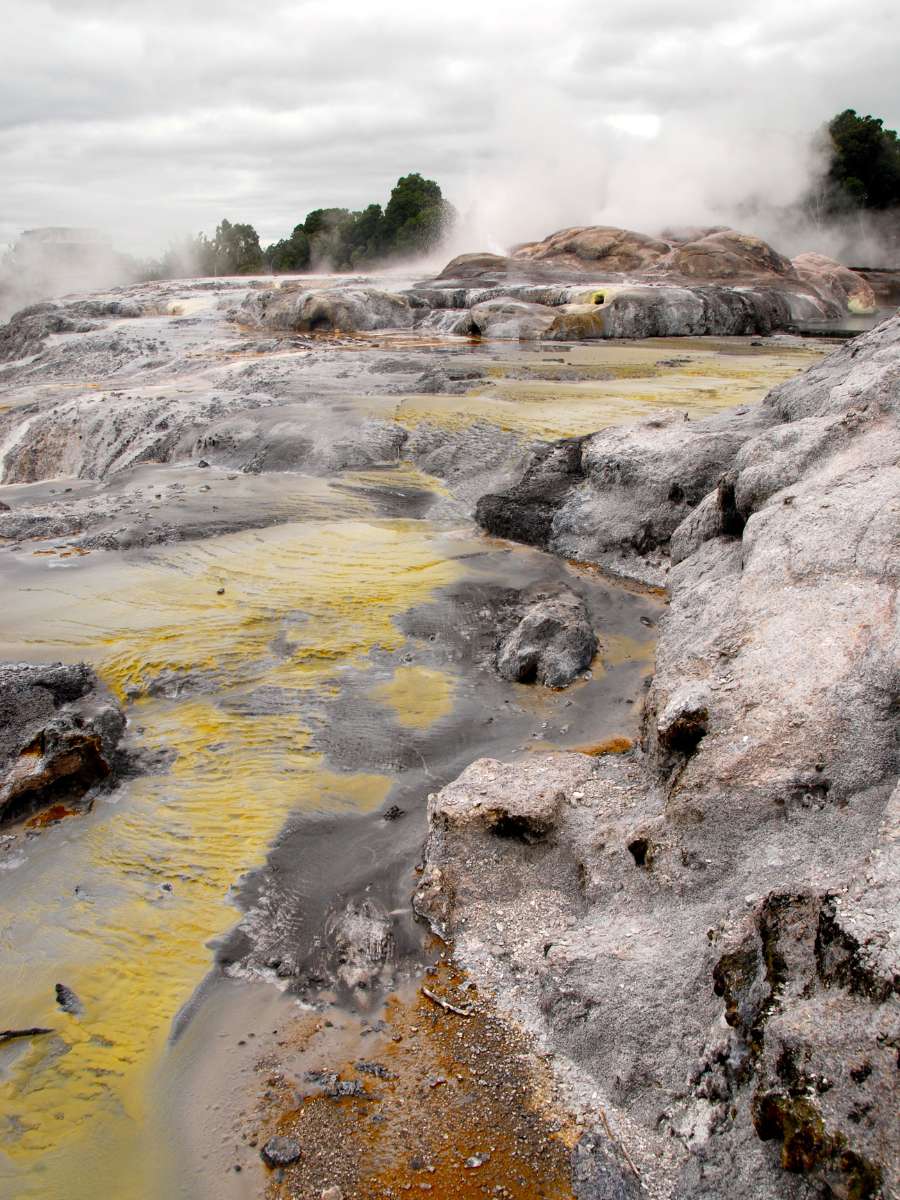 One of the best places to do this is at Te Puia in Rotorua. Te Puia is a geothermal wonderland that showcases both the unique natural features of New Zealand and the cultural heritage of the Maori people.
At Te Puia, you'll see several impressive geysers shoot water and steam high into the air. You'l also learn about the geological and cultural significance of these features through a guided tour and interactive exhibits.
Te Puia is home to the New Zealand Maori Arts and Crafts Institute, which is dedicated to preserving and promoting Maori arts and culture.
Visitors can see skilled artisans at work, creating traditional carvings, weavings, and other crafts. You may even be able to take part in hands-on workshops to learn some of these traditional skills.
In addition to its natural and cultural attractions, Te Puia offers several special culinary experiences, including traditional Maori food cooked using traditional methods.
Visitors can sample hangi-cooked meats, seafoods, and vegetables, served in a beautiful setting. You'll leave Te Puia with a deeper understanding and appreciation of New Zealand's rich history and culture.
9. Explore Wellington
The unassuming, vibrant capital city of Wellington is located at the southern end of the North Island. Wellington, known for its vibrant cultural scene, is home to numerous museums, galleries, and theaters.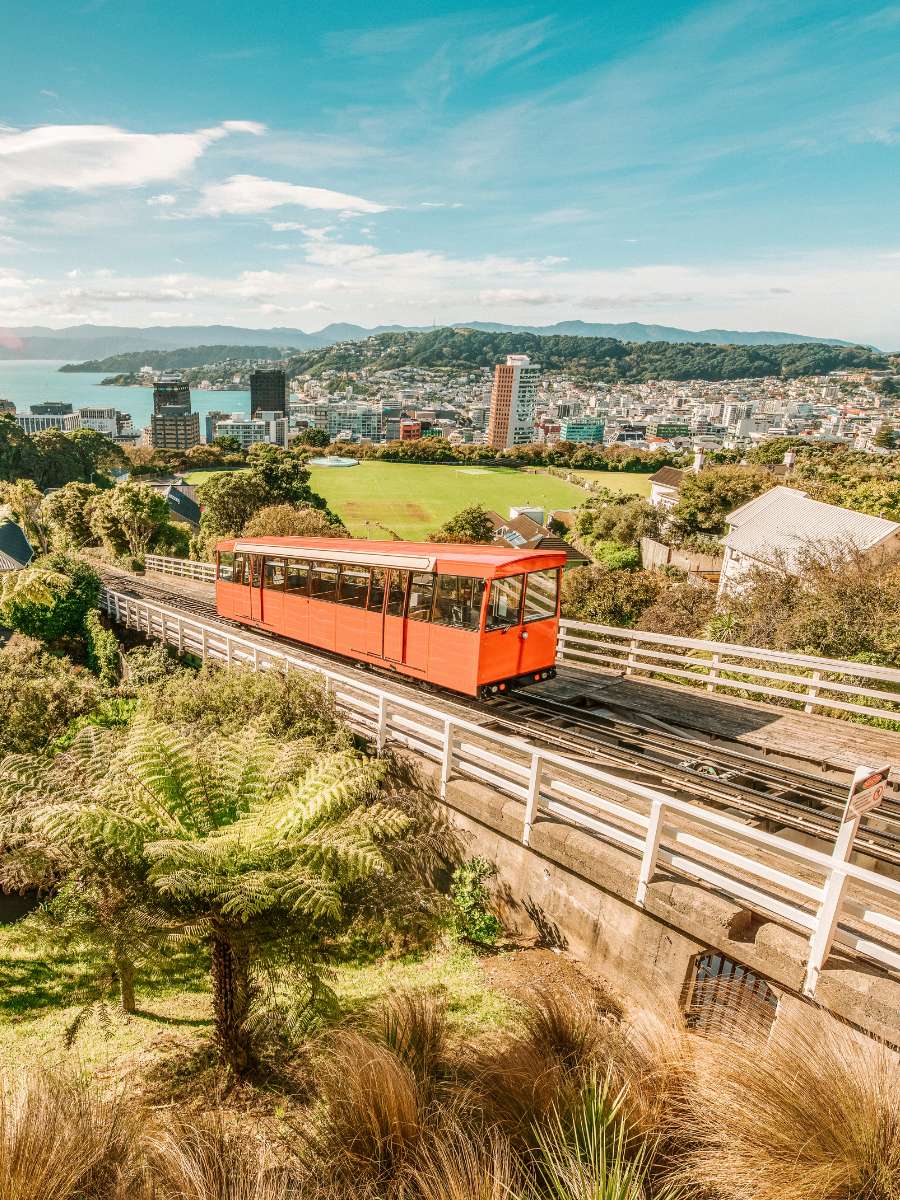 If you want to deepen your understanding of New Zealand history and culture, you absolutely must visit the National Museum of New Zealand Te Papa Tongarewa.
You'll also want to tour the New Zealand Parliament, home of New Zealand government. The tour is very educational and allows international visitors to get a good sense of New Zealand democracy.
Don't forget to visit Weta Workshop, the world-famous special effects and prop-making studio behind The Hobbit and the Lord of the Rings films.
In between all those museums, stop to appreciate Wellington's natural beauty. The city is set between a picturesque harbor and rolling hills that provide stunning views.
Explore the many city parks and green spaces, including the Botanic Garden, which has beautiful walking trails and a gorgeous rose garden. The Botanic Garden is easy to get to–simply ride the iconic Wellington Cable Car to the top of the track!
Finally, allow plenty of time to browse the unique boutiques and thrift shops on Cuba Street. If you find yourself hungry or thirsty while you're there, not to worry! There are ample cafes, craft breweries, and coffee shops!
10. Buy Pounamu
There are many souvenirs that are unique to New Zealand. Pounamu might be one of the most iconic!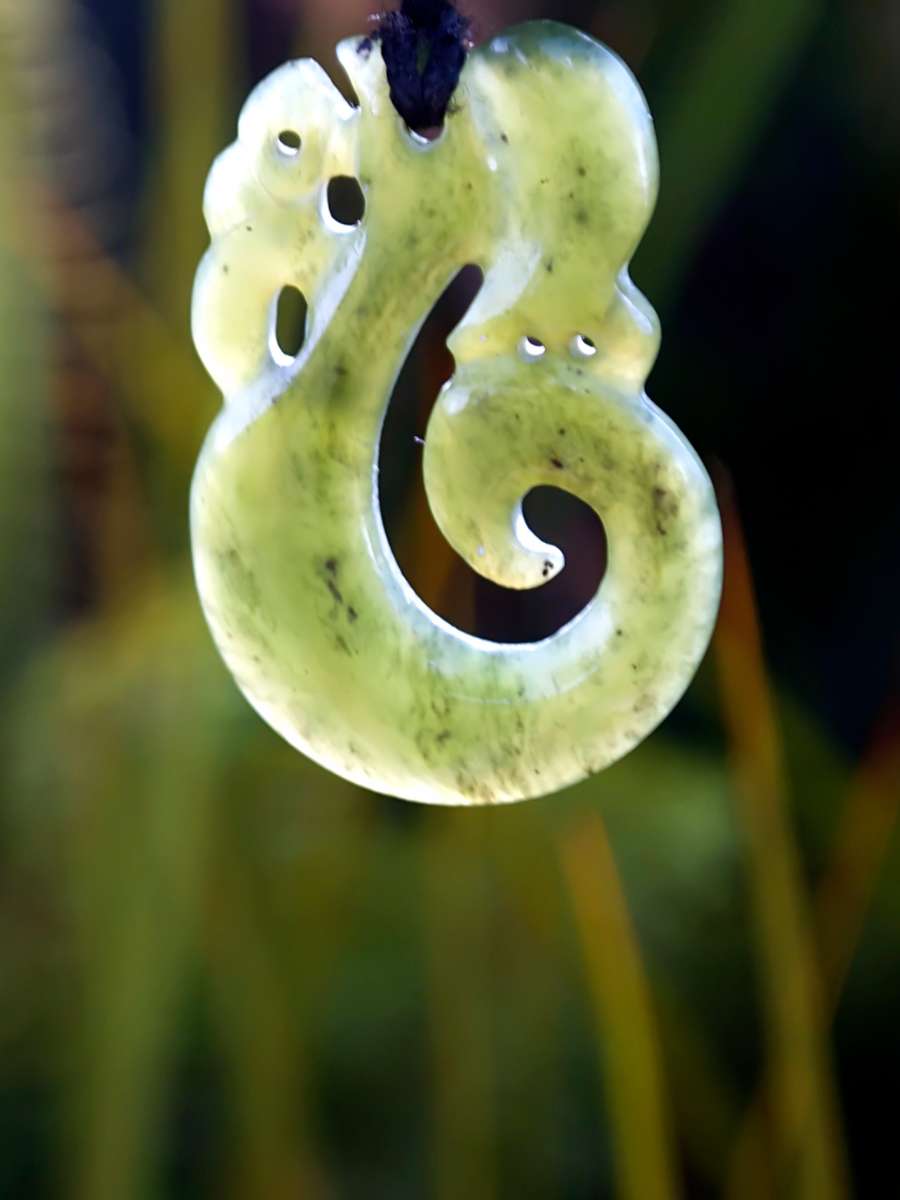 Pounamu, also known as greenstone, is a type of jade found only in New Zealand.
Much of it comes from the South Island, but you can find it in almost every souvenir shop or jewelry store on the North Island. Pounamu is a perfect souvenir to take home with you from New Zealand!
Pounamu has great cultural significance for the Maori people, who have been carving it into beautiful pieces of jewelry and art for centuries.
The color of Pounamu varies, and some variations contain flecks of red or brown. The shades of green range from translucent light green to rich, dark, opaque green. It can even be white or gray-green.
When shopping, you'll see several common traditional shapes.
The fishhook represents prosperity, abundance, strength, and good luck.
The spiral shape represents new life and growth.
The koru symbolizes a fern opening, representing growth, harmony, accomplishments, and new beginnings.
The twist represents a special relationship or friendship, as two lives intertwined.
The hei tiki, which looks like a person with a large tilted head, often with an open mouth, represents ancestral spirits.
The adze provides strength and courage to help the wearer.
And there are other shapes to choose from. So no matter what message you want to give yourself (or a loved one) as you leave New Zealand, there is a pounamu that's just right for you.
Wrapping up: Best things to do on New Zealand's North Island
The North Island of New Zealand is a truly remarkable and simply unforgettable destination. No matter your interests or your age, you will be delighted by all this island offers.
Enjoy driving through the New Zealand countryside, exploring the country's rich cultural heritage, hiking through the gorgeous natural environment, and taking in the beauty of the North Island everywhere you go.
No matter what you choose to do, you will absolutely love the time you spend on New Zealand's North Island.
AUTHOR
Jennie Boyd from Travel Bravely