9 Best Road Trips In New Zealand
Are you ready for an unforgettable adventure on the open roads of New Zealand?
Whether you're an adventure enthusiast, a nature lover or simply looking to escape the monotony of everyday life, New Zealand's road trips promise to transport you to a world of wonder and awe.
Here are some of the best road trips in New Zealand:
Coromandel Peninsula
Thermal Explorer highway with Tongariro
The West Coast Wilderness
Auckland Loop
The Catlins Coast Road
Wellington to Rotorua
Otago Heritage Trail
Forgotten World Highway
Milford Road
These road trips in New Zealand are a traveller's dream come true, offering breathtaking landscapes, charming cities, and an abundance of activities to enjoy along the route.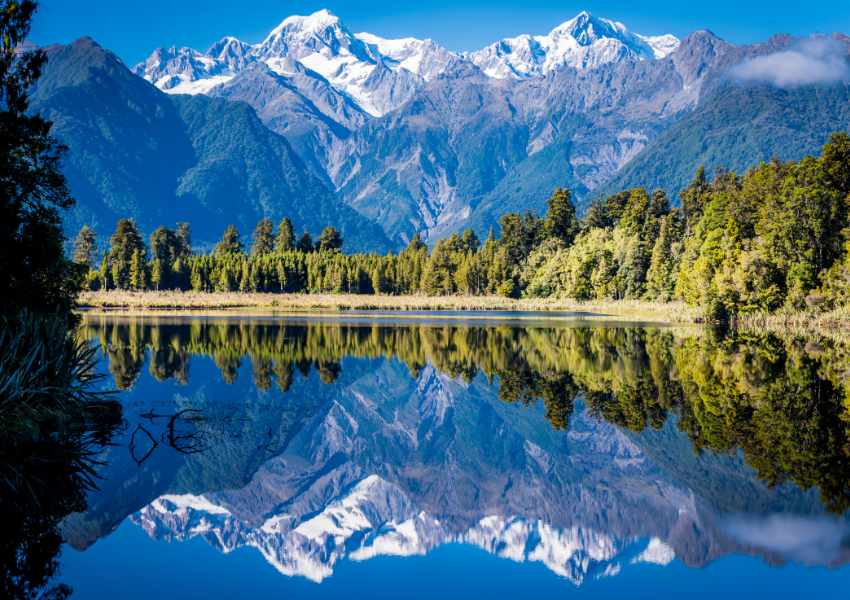 What makes these road trips in New Zealand so special? Let's find out!
1. Coromandel Peninsula: Where Paradise Meets The Pacific
Kickstart your Kiwi road trip adventure by heading to the Coromandel Peninsula, a slice of paradise on New Zealand's North Island.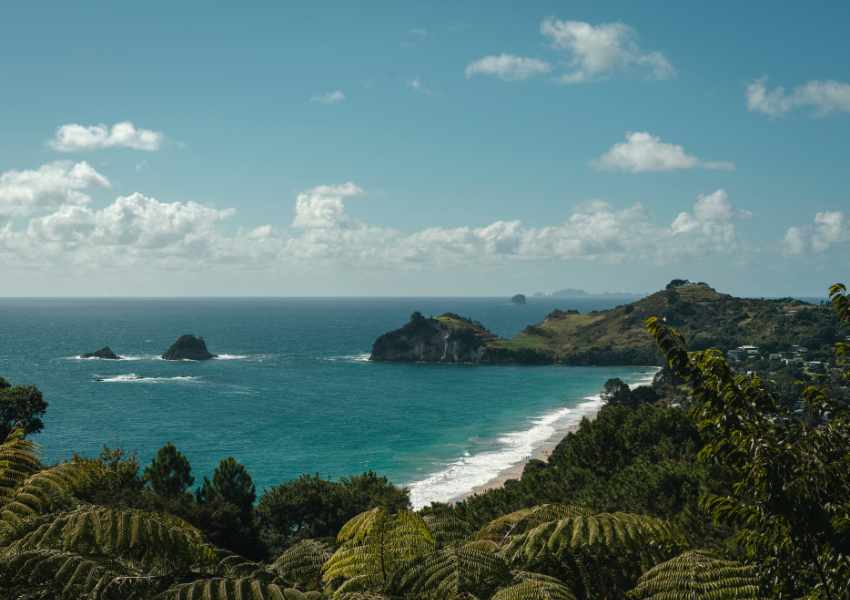 Beginning in the bustling city of Auckland, your journey takes you eastward along the iconic Pacific Coast Highway, offering a taste of the rugged coastline, golden beaches, and crystalline waters that define the Coromandel.
Along the way, don't miss the charming towns of Thames and Coromandel, where you can feast on fresh seafood and partake in the unique experience of digging your own hot pool in the sands of Hot Water Beach.
Be sure to also allocate enough time to explore the stunning Cathedral Cove and the lush Kauri forest at Coromandel Forest Park.
A leisurely three to four days is ideal for this coastal escape, allowing you to fully immerse yourself in the beauty of the Coromandel Peninsula.
2. Thermal Explorer Highway With Tongariro: A Geothermal Delight
Venture deep into the heart of New Zealand's North Island as you embark on the Thermal Explorer Highway with Tongariro.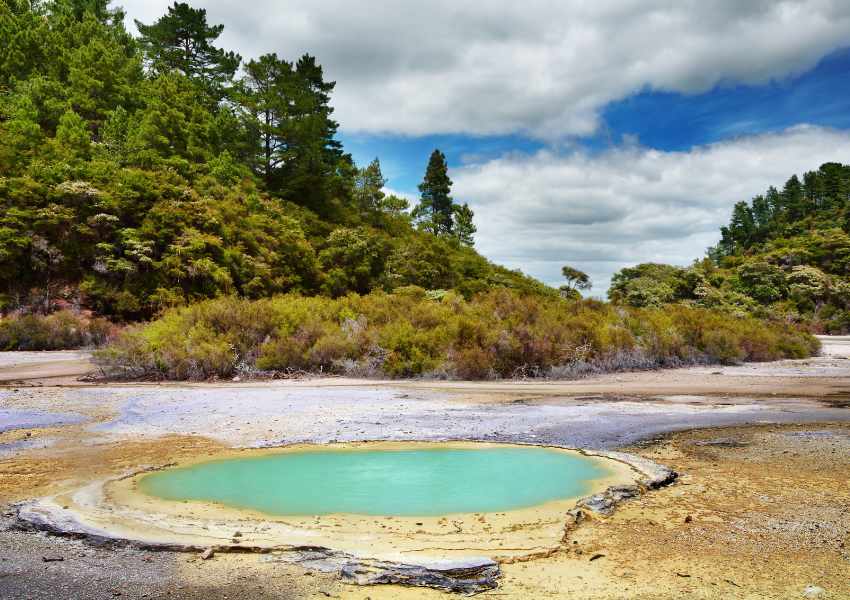 Commencing your journey in the vibrant metropolis of Auckland, you'll go southward, eventually arriving in Rotorua, a place renowned for its geothermal wonders and rich Maori culture.
Immerse yourself in the bubbling mud pools of Wai-O-Tapu Thermal Wonderland and let the serene beauty of Lake Taupo and the powerful Huka Falls capture your heart.
Continue your expedition, ultimately reaching Tongariro National Park, where the world-famous Tongariro Alpine Crossing beckons with its breathtaking volcanic landscapes.
For this adventure, allocate approximately five to seven days to fully appreciate the geological marvels and cultural experiences along the way.
3. The West Coast Wilderness: Rugged Beauty Awaits
For those who crave an adventure filled with untamed natural beauty, the West Coast Wilderness Road Trip offers a captivating journey.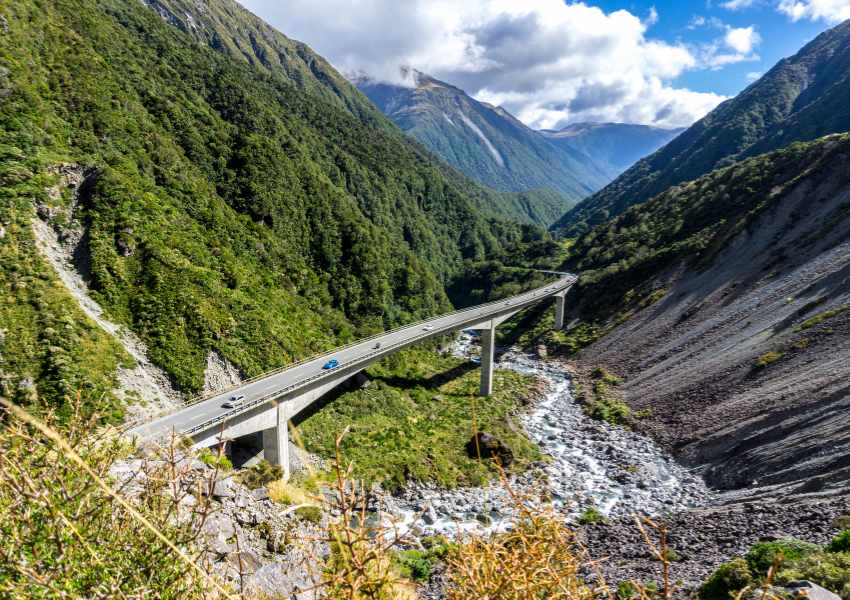 Beginning your adventure in Christchurch, you'll wind your way through the dramatic landscapes of Arthur's Pass National Park, where towering mountains and lush forests await your exploration.
Continue your journey to the charming town of Greymouth, home to the fascinating Shantytown heritage parks and the renowned TranzAlpine train journey.
As you head further south, the Punakaiki Pancake Rocks and the icy allure of Franz Josef Glacier are bound to leave you in awe.
A four to five-day itinerary should allow you to savour this adventure, revelling in the wonders of the West Coast Wilderness.
4. Auckland Loop: A City Adventure Like No Other
For those seeking a shorter yet equally enchanting road trip, the Auckland Loop offers a delightful escape without straying too far from the city.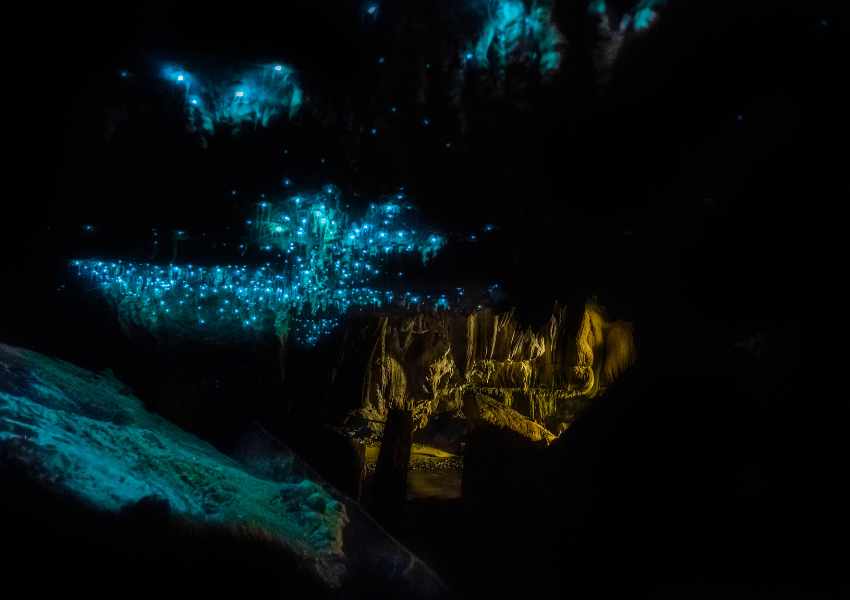 Go about your journey in Auckland and head northward to the beautiful Bay of Islands, where water-based activities, historic sites, and the natural beauty of the region await your discovery.
En route back to Auckland, take a detour to the Waitomo Caves, a subterranean wonderland adorned with captivating glowworm displays. Conclude your voyage in the charming town of Hamiliton, known for its gardens and cultural attractions.
A well-planned three to four-day itinerary is perfect for a memorable long weekend escape.
5. The Catlins Coast Road: Southern Serenity
If the untouched and serene landscapes of New Zealand's South Island beckon you, the Catlins Coast Road is a journey you simply cannot miss.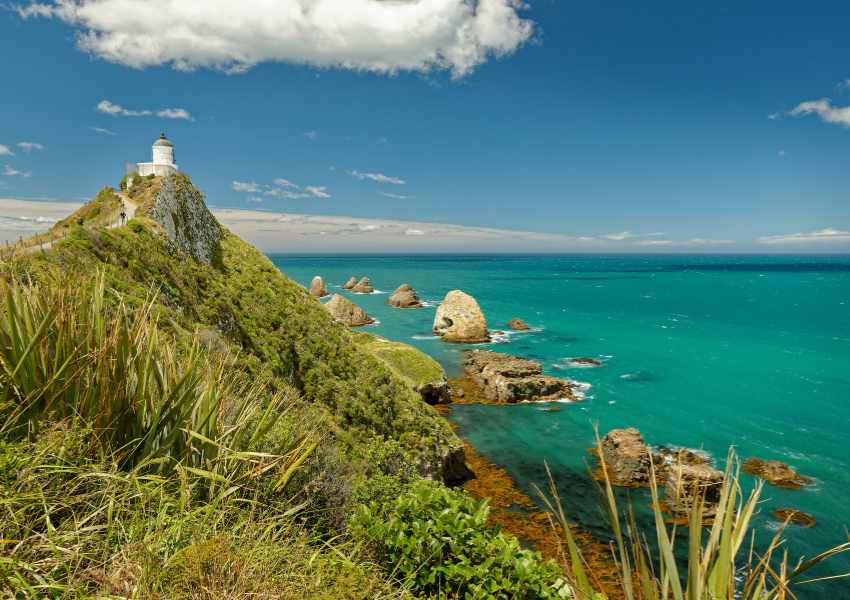 Begin your adventure in the vibrant city of Dunedin, and from there, set forth to explore the wild beauty of the Catlins.
With rugged coastlines, deserted beaches, and captivating coastal landscapes at your fingertips, every moment of your journey is sure to be spellbinding.
Make sure to pause at the iconic Nugget Point Lighthouse, where seals and penguins frequently make appearances, and delve into the tranquil wonder of Cathedral Caves.
Allow four to five days to fully immerse yourself in the tranquilly and natural splendour of Caitlins Road.
This is a remote area, so make sure that you have plenty of petrol, and are carrying a spare in good condition, in case of a flat tyre on one of New Zealand's rough gravel roads.
6. Wellington To Rotorua: Culture And Geothermal Marvels
Get ready to experience the best of New Zealand's culture and geothermal wonders on the Wellington to Rotorua road trip.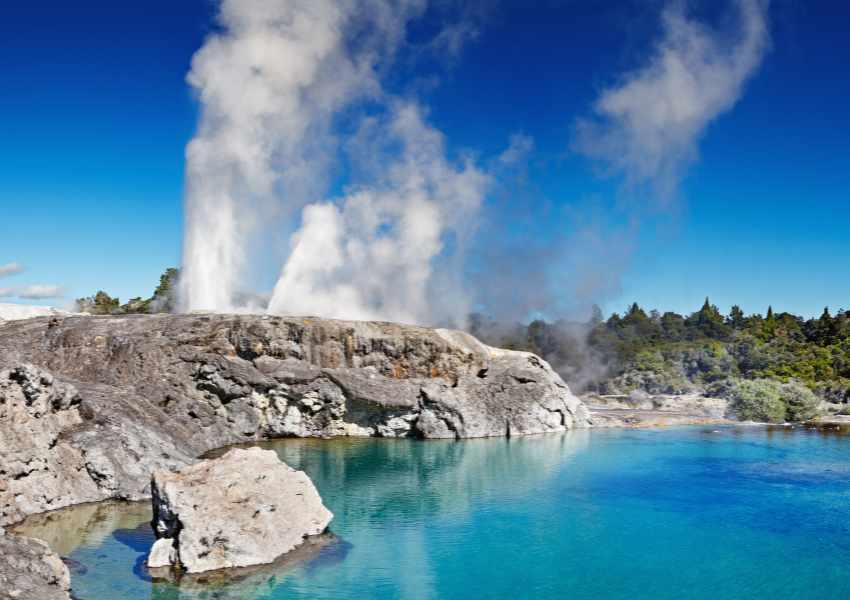 Commence your journey in the nation's capital, Wellington, where you can delve into Maori culture and art at the renowned Te Papa Museum.
As you head northward, explore the wine regions of Martinborough and enjoy the charm of the picturesque town of Greytown.
Your ultimate destination is Rotorua, a city brimming with geysers, hot springs, and rich Maori traditions.
Witness the captivating Pohutu Geyser and immerse yourself in cultural performances that are sure to leave a lasting impression.
A well-paced three to four-day itinerary is the perfect timeframe for this cultural and geothermal expedition.
7. Otago Heritage Trail: A Glimpse Into New Zealand's Past
For history enthusiasts seeking to step back in time, the Otago Heritage Trail offers an immersive journey through New Zealand's past.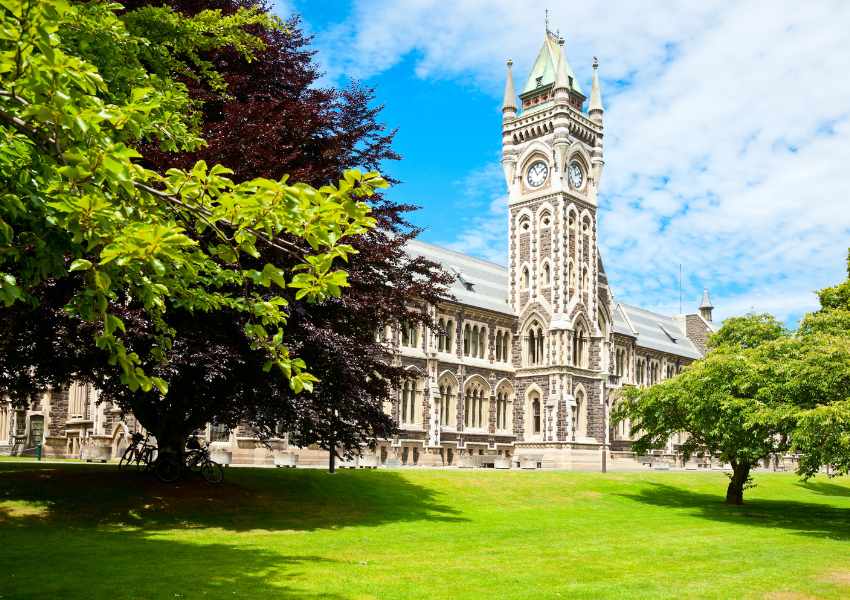 Start your adventure in Dunedin, setting forth to explore the gold rush towns of Lawrence, Clyde, and Arrowtown.
Dive deep into the rich history of the region as you visit old Chinese settlements, discover remnants of gold mining history, and bask in the warm hospitality of the locals.
This historic journey is best experienced over the course of four to five days, providing ample time to absorb the tales of Otago's heritage.
8. Forgotten World Highway: An Off-The-Beaten-Path Adventure
Prepare for a unique journey through time as you hop on the Forgotten World Highway road trip.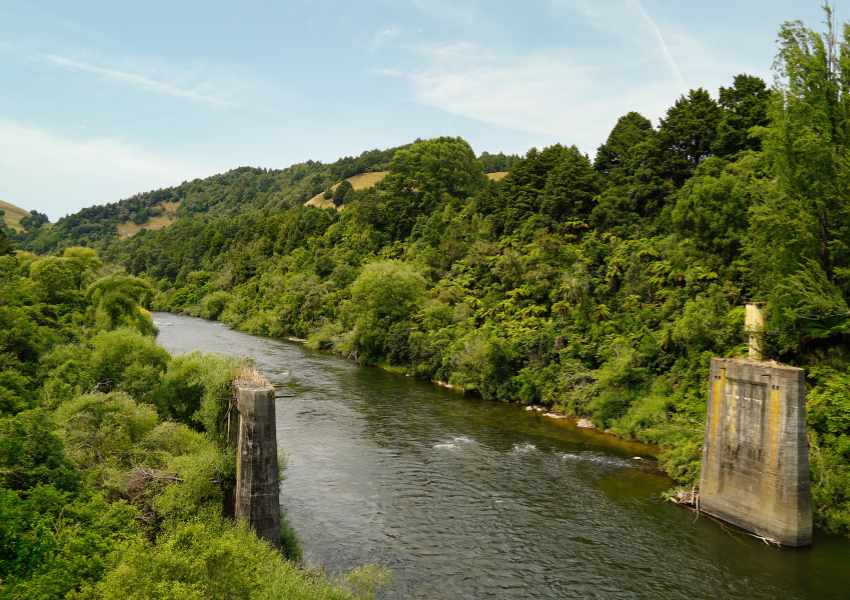 Commencing in Taumarunui, this adventure takes you along State Highway 43, a remote and scenic route that's steeped in history and culture.
Explore the quirky ghost town of Whangamomona, journey through the enchanting Tangarakau Gorge, and marvel at the lush beauty of the Forgotten World Rainforest.
This road trip, filled with historical gems and natural wonders, can comfortably be enjoyed over three to four days.
9. Milford Road: The Epitome Of Fiordland Beauty
Saving one of the most awe-inspiring road trips for last, the Milford Road Adventure is a journey deep into the heart of Fiordland National Park.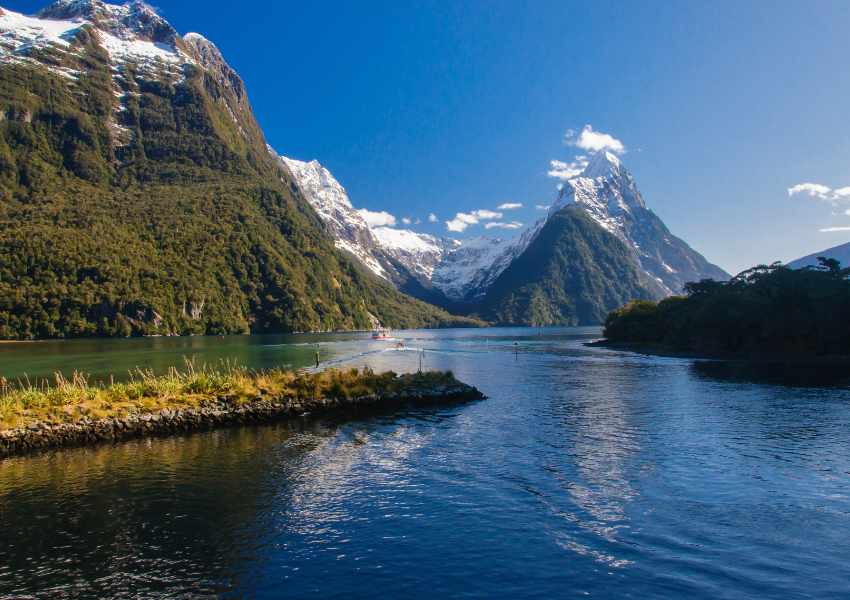 Your journey begins in Te Anau, where you'll make your way towards the crown jewel, Milford Sound. Here, you'll witness waterfalls cascading from sheer cliffs, pristine fjords, and the playful antics of dolphins.
Immerse yourself in the natural wonderland by hiking the renowned Milford Track or embarking on a cruise that allows you to get up close and personal with the staggering beauty of the Fiords.
Two to three days is all you need to fully relish the breathtaking landscapes of Fiordland.
Best Road Trips in New Zealand: Conclusion
New Zealand's road trips offer a breathtaking odyssey through diverse landscapes and cultural riches.
From the pristine beaches of the Coromandel Peninsula to the geothermal wonders of Rotorua, and from the untamed beauty of the West Coast Wilderness to the historic treasures along the Otago Heritage Trail, this island nation has it all.
If you're a beach enthusiast and love geothermal wonders, consider starting with the Coromandel Peninsula and then heading to Rotorua.
Nature lovers will find solace in the West Coast Wilderness, while history buffs can step back in time along the Otago Heritage Trail. And for the ultimate natural wonderland, don't miss the enchanting beauty of Milford Road.
No matter what you choose, every road trip in New Zealand is a chance to explore, make lasting memories, and be amazed by this wonderful land.