Best Things to Do in Iceland
Iceland is an awe-inspiring country with absolutely breathtaking natural landscapes.
From glaciers, to waterfalls, to hot springs, it's a nature lover's paradise with plenty of opportunities for outdoor adventure.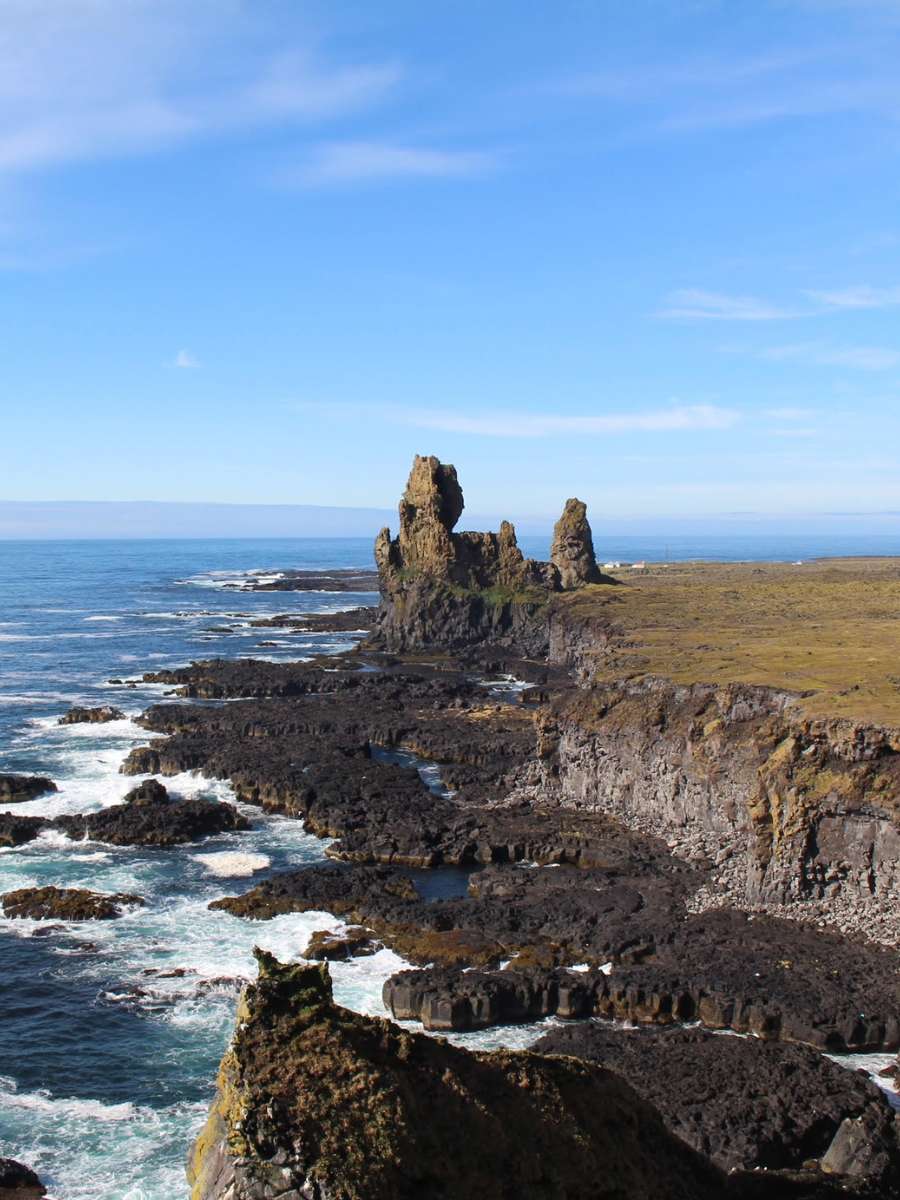 One of the most beautiful features of Iceland's culture is that it's generally considered a safe destination for female solo travelers.
They have low crime rates and a strong sense of community. They also have a strong infrastructure for tourism, with plenty of accommodations, transportation options, and tourist activities available.
Top 10 things to do in Iceland
Iceland is a land of stunning natural beauty and unique cultural experiences. Here are ten of the best things to do in Iceland.
1. Visit the Blue Lagoon
The Blue Lagoon is a popular and somewhat expensive, tourist attraction. It's an incredible geothermal spa located in a lava field in Grindavik, about 45 minutes from Reykjavik.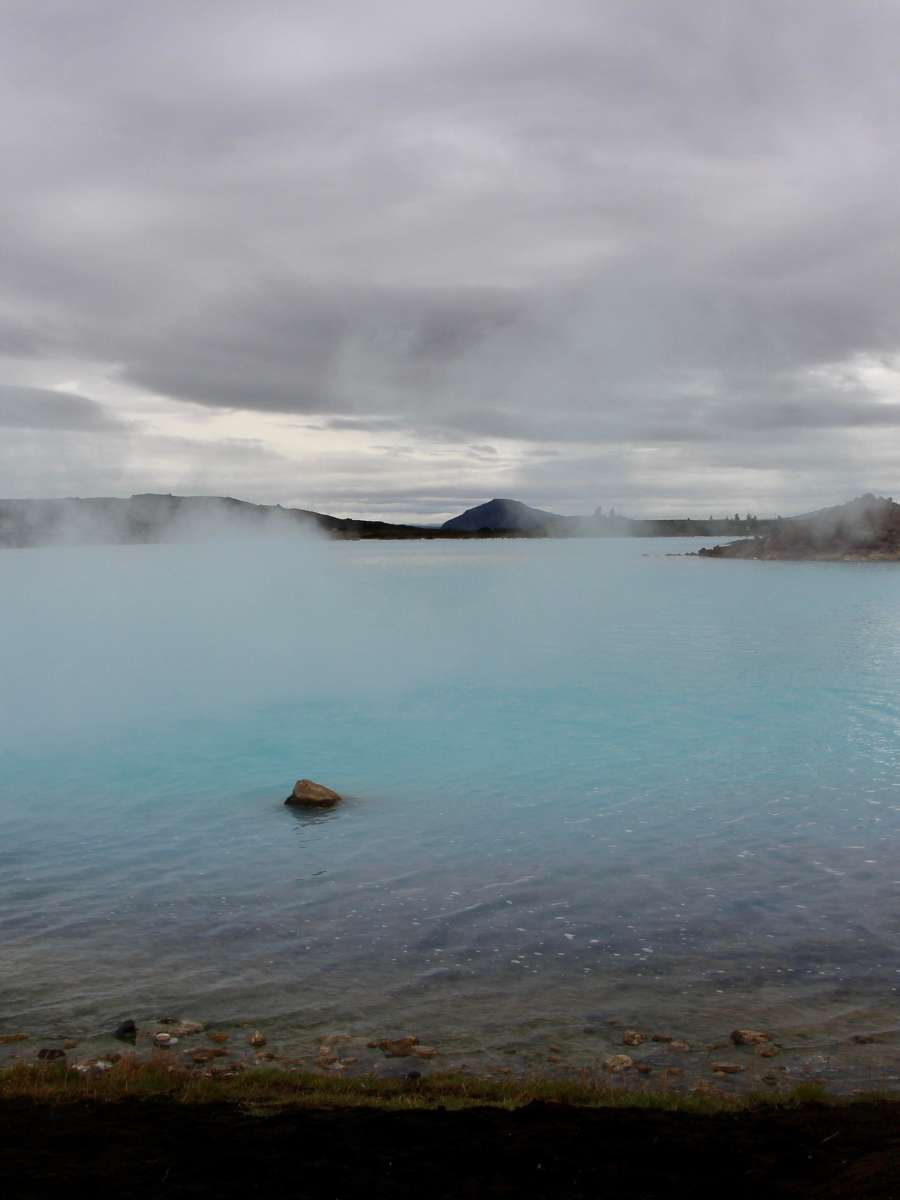 The warm, milky-blue waters that are rich in minerals like silica and sulfur and are said to have therapeutic properties.
In addition to soaking in the waters, you can also enjoy a range of spa treatments, such as massages, facials, and body wraps. The site also has a restaurant, a gift shop, and various other amenities.
2. Explore Reykjavik
Iceland's capital city is full of charm and character, as well as fun activities and attractions to suit diverse interests. It's a good idea to make Reykjavik your home base and explore from there.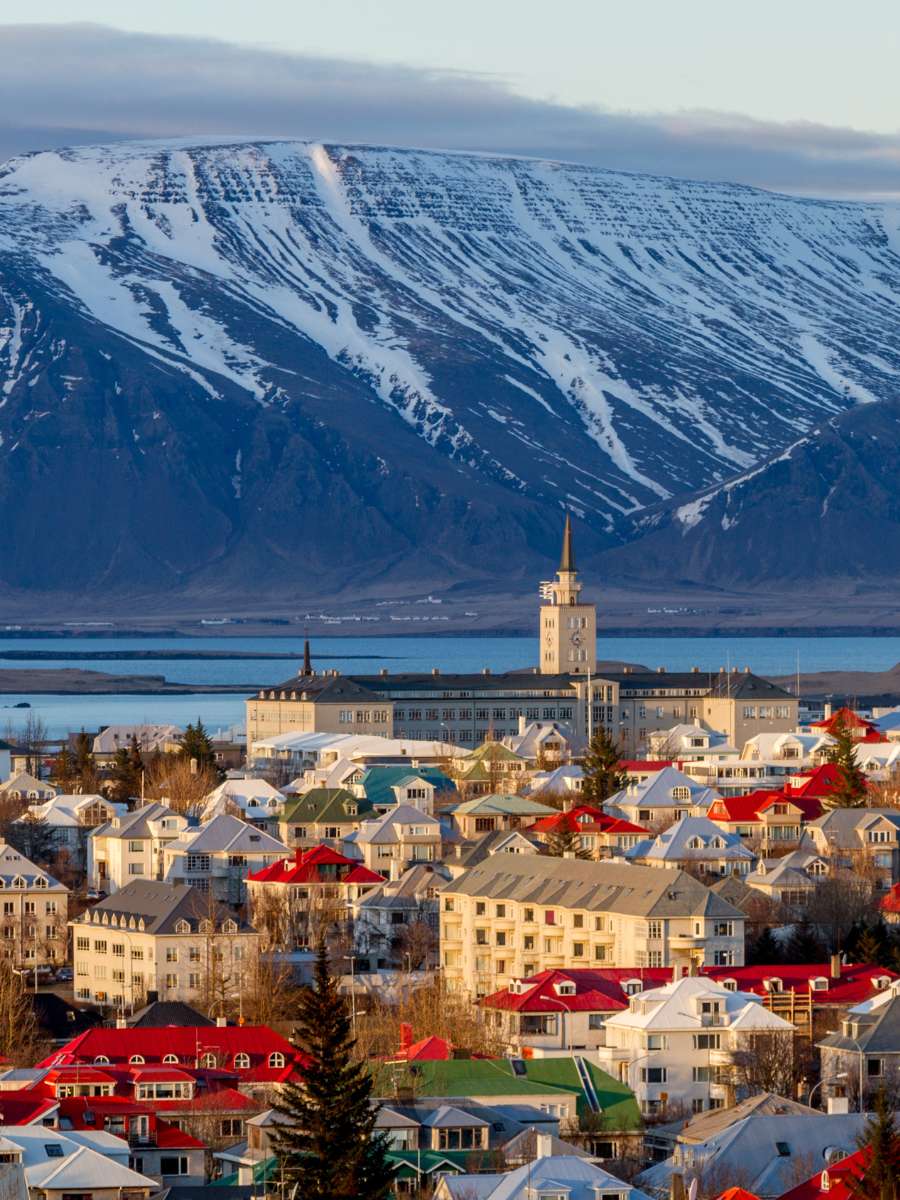 Some fantastic things to do within the city include visiting the iconic church, Hallgrimskirkja, and checking out the view from the tower or visiting the National Museum of Iceland, which provides a fascinating glimpse into Iceland's history and culture.
You can also go on a food tour. Reykjavik has a thriving food scene, with a range of restaurants and cafes that specialize in traditional Icelandic cuisine. Iceland is home to many unique and delicious foods, such as fermented shark, puffin, and my personal favorite, skyr.
There are many wonderful places to stay in the capital. You cannot go wrong with Midgardur by Center Hotels, Reykjavik Lights or Reykjavik Residence Hotel. They are each a unique and lovely experience and will make your stay a memorable one.
3. See the Northern Lights
Iceland is one of the best places in the world to see the Northern Lights.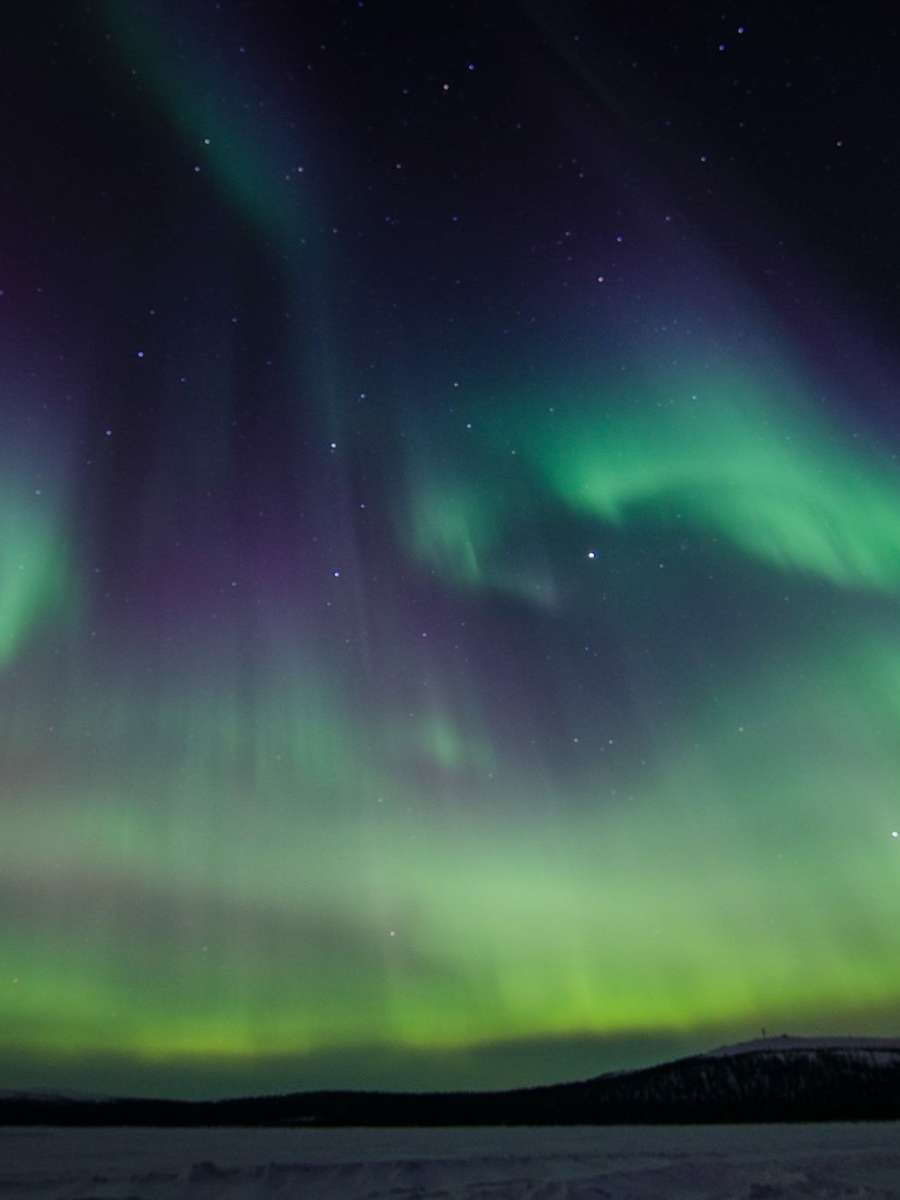 To see the Northern Lights in Iceland, you need to be in a location that has dark skies and clear weather, so away from the capital city. They are most visible from September to mid-April, when the nights are longer and darker.
To increase your chances of seeing the Northern Lights, it's a good idea to plan a trip of at least three nights, so you have multiple opportunities to see them. Also consider a guided tour, as they have the knowledge and experience to predict the best places and times to go.
4. Go whale watching
Iceland is also a great place to see whales, and there are several locations around the country where you can go on whale-watching tours.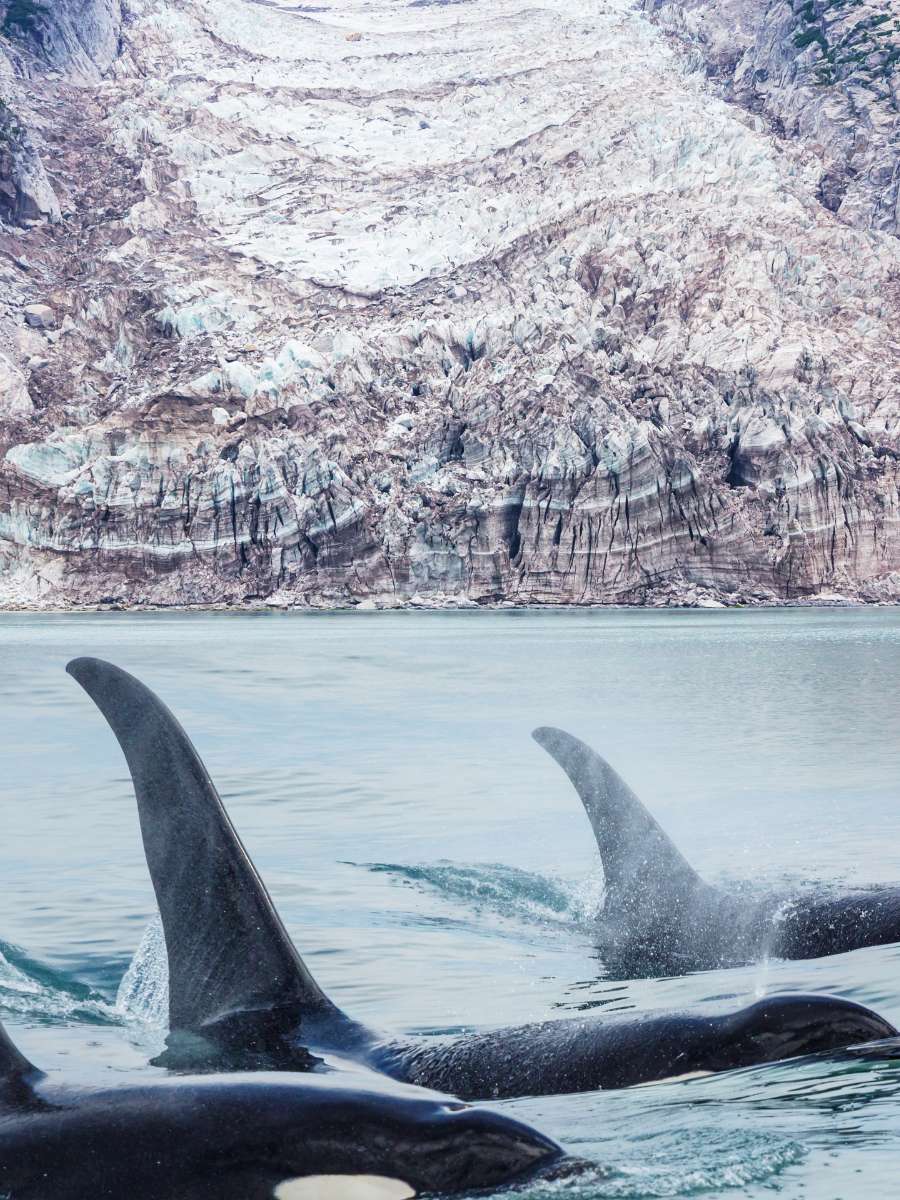 Some of the most common species of whales you can see in Iceland include humpback whales, minke whales, and orcas (also known as killer whales). In addition to whales, you may also spot dolphins, porpoises, and other marine life on these tours.
The best time to go whale watching in Iceland is during the summer months (June to August) when the weather is milder and the sea conditions are calmer.
Whale-watching tours usually last between two to four hours and depart from various locations around Iceland, including Reykjavik, Husavik, Akureyri, and other major Iceland cruise ports.
5. Hike a glacier
You can actually hike a glacier in Iceland! There are several glaciers, including Vatnajökull, Langjökull, and Snæfellsjökull, that offer a range of hiking and ice climbing opportunities. Hiking is a fantastic way to see Iceland's unforgettable beauty and it's great exercise as well.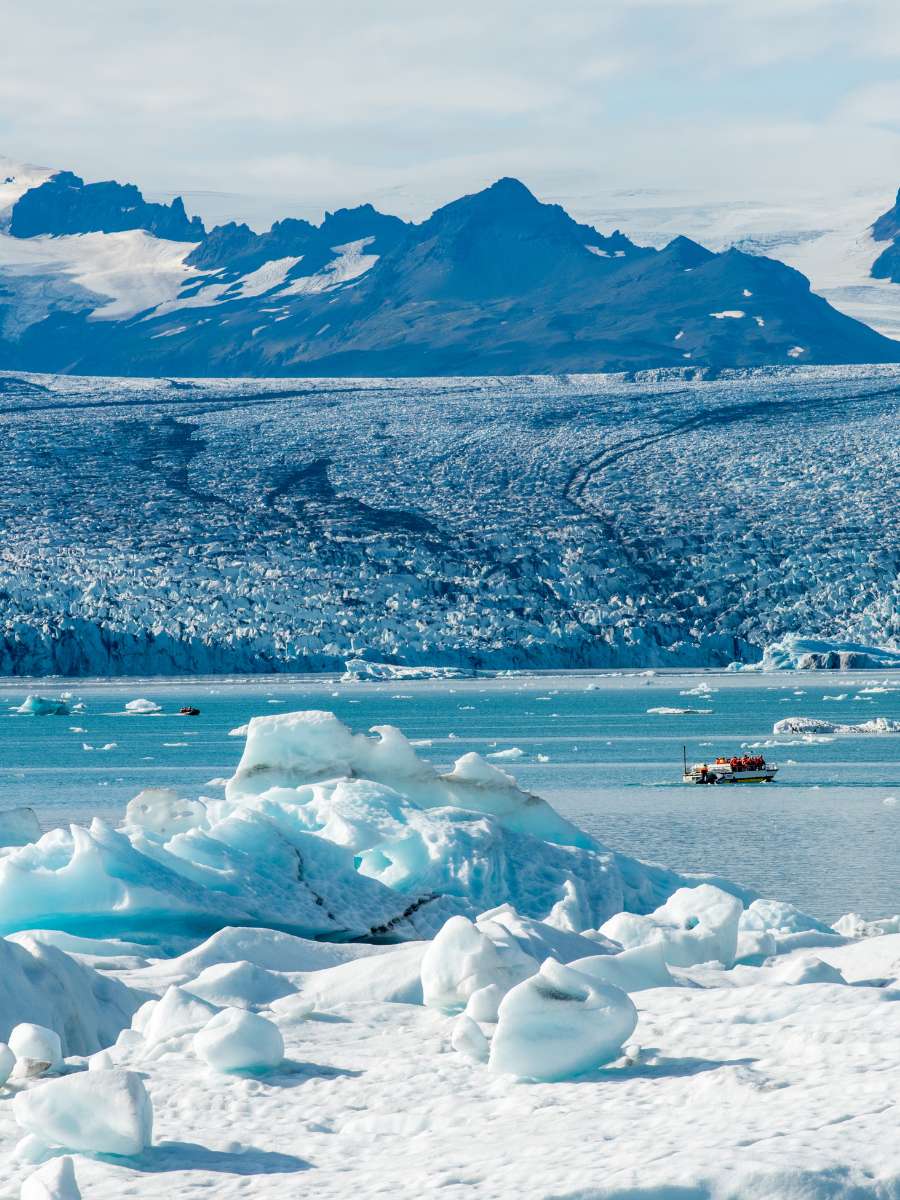 Glacier hikes in Iceland are typically led by experienced guides, who provide all the necessary equipment, such as crampons, ice axes, and helmets. The guides also provide safety instructions and information about the glacier's history and geology.
YOU MAY ALSO LIKE:
6. Explore the Golden Circle
The Golden Circle is a popular tourist route that takes you to some of Iceland's most impressive natural wonders, including the geysers at Geysir, the Gullfoss waterfall, and the Þingvellir National Park.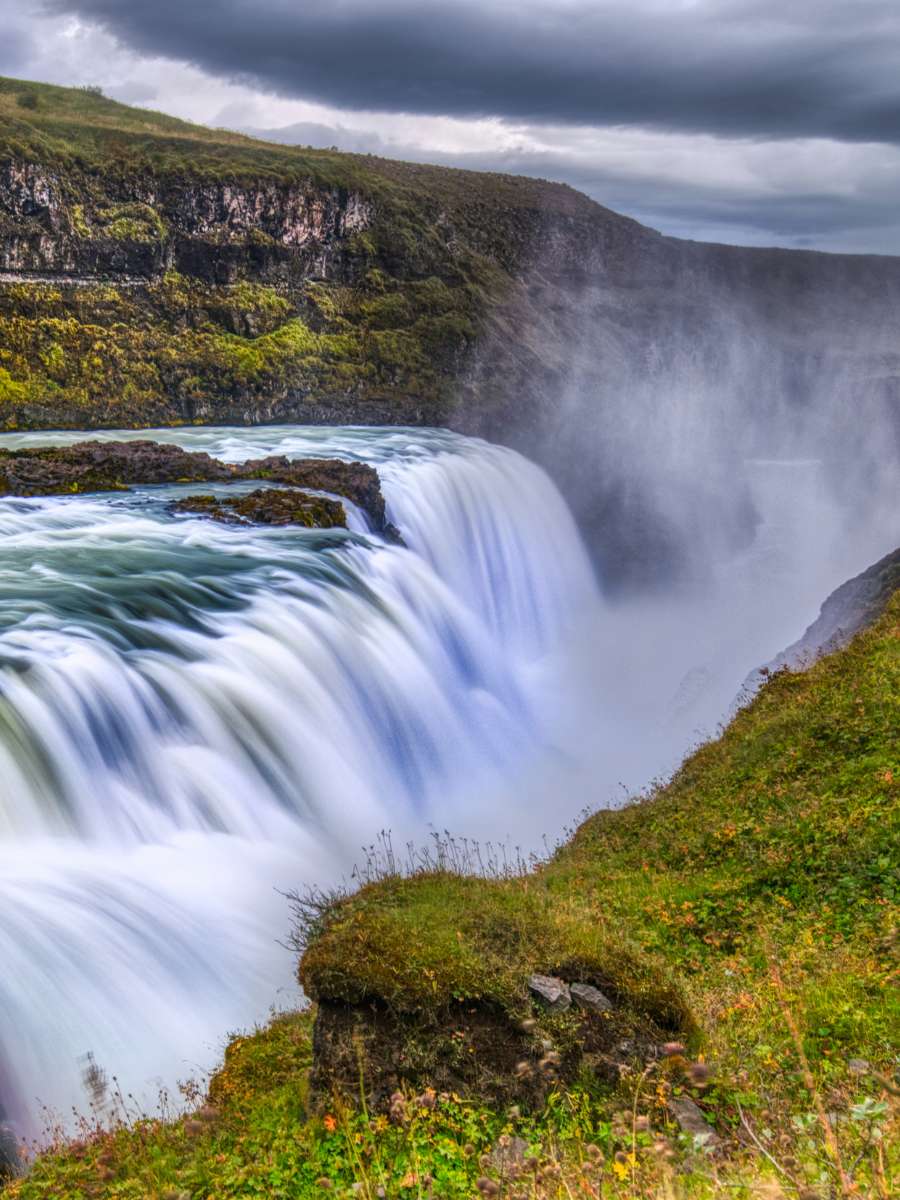 Geysir is a geothermal area is home to several hot springs, including the famous Strokkur geyser, which erupts every 5-10 minutes and shoots water up to 20 meters (65 feet) in the air.
Friðheimar Greenhouse is greenhouse is located near the town of Reykholt and lets you learn about Iceland's unique geothermal-powered agriculture.
There are dozens of other sites to see along the Golden Circle. In addition, many farms along the Golden Circle route will let you meet and interact with Icelandic horses, sheep, and other farm animals.
7. Visit the Jökulsárlón Glacier Lagoon
Jökulsárlón Glacier Lagoon is definitely worth visiting. It's one of Iceland's most popular tourist attractions and is known worldwide for its stunning beauty.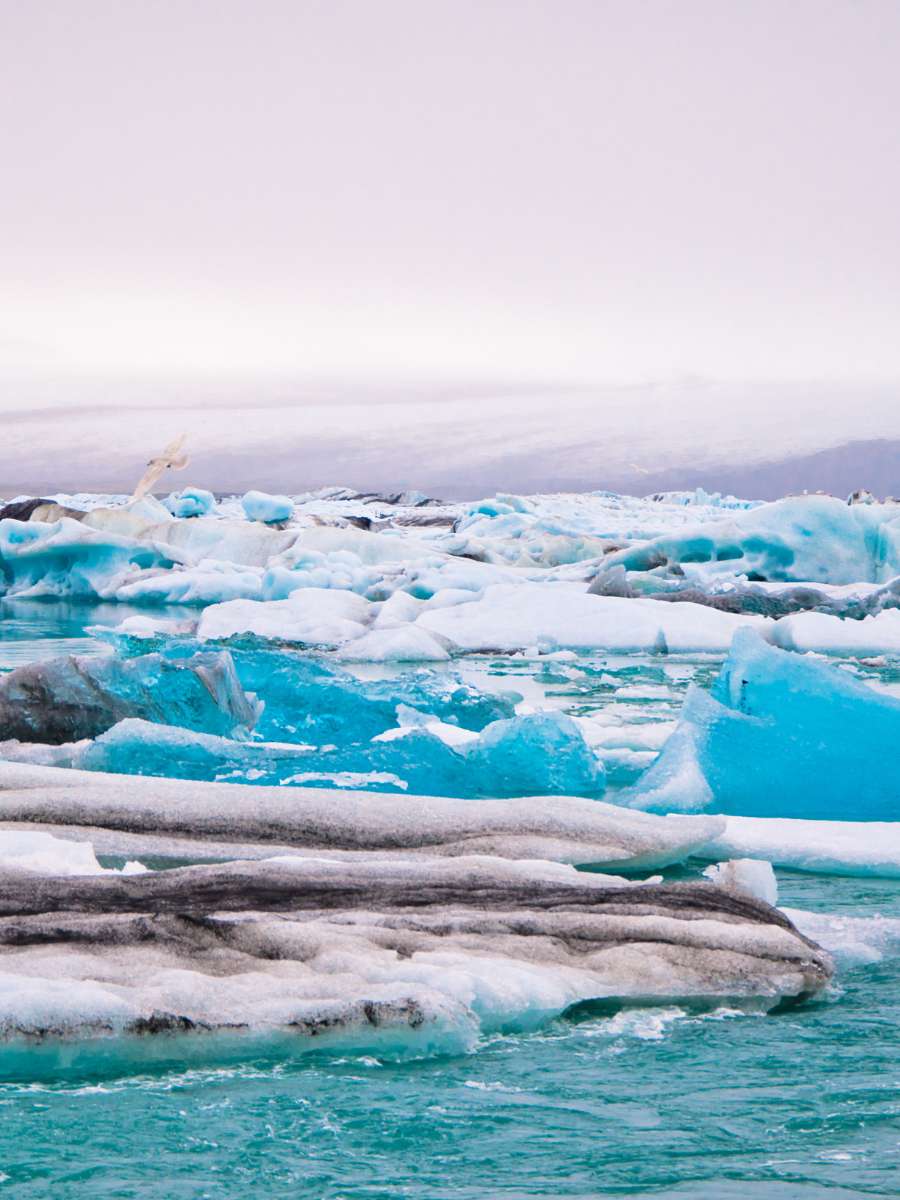 Located in the southeast of Iceland, Jökulsárlón is a glacial lake that is fed by the nearby Breiðamerkurjökull glacier and is one of the country's deepest lakes.
One of the most unique features of Jökulsárlón is the large icebergs that break off from the glacier and float in the lagoon. The icebergs come in a range of shapes and sizes, and their crystal-clear blue color is truly breathtaking.
8. Go horseback riding
Horseback riding is a unique and unforgettable experience in Iceland.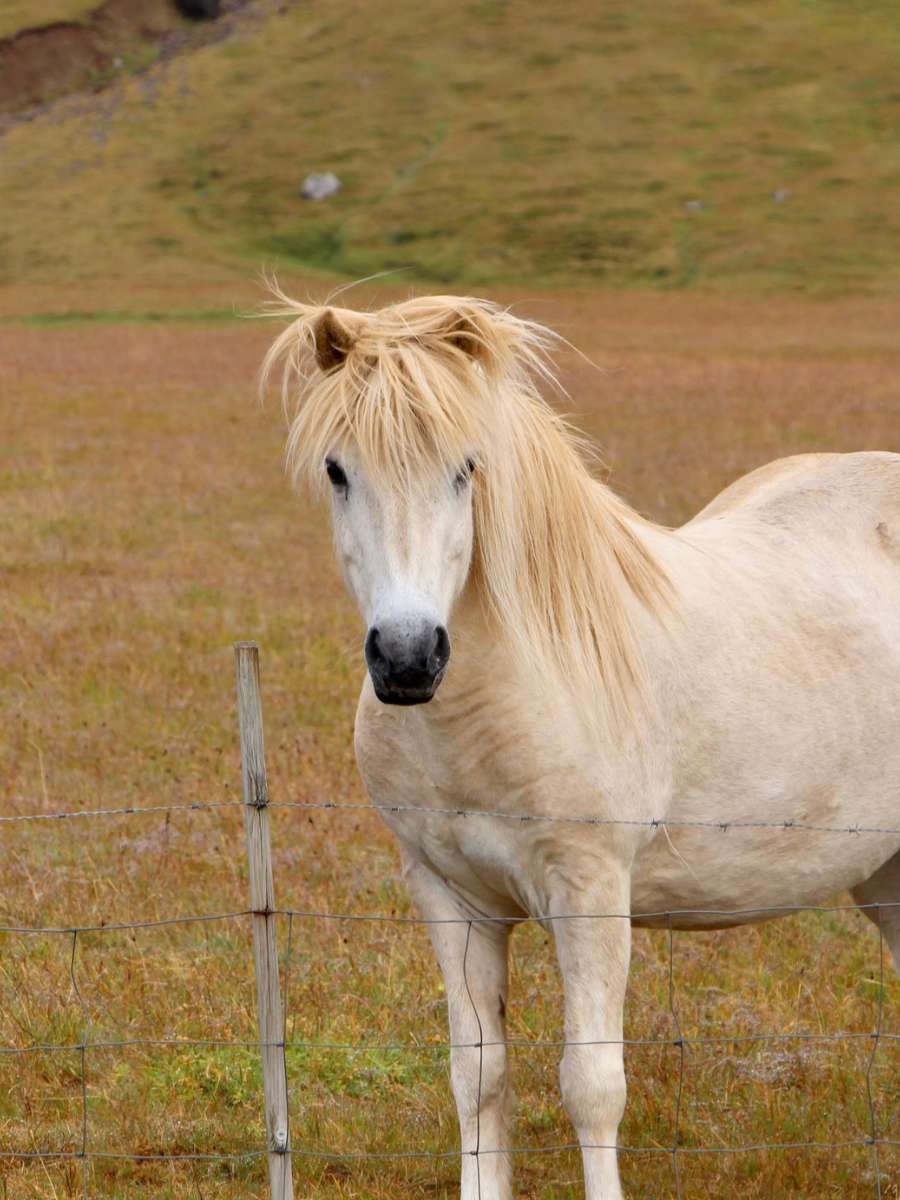 The Icelandic horse is a unique breed that has been bred in Iceland for over 1,000 years, and is known for its small size, friendly temperament, and smooth gait. They are absolutely adorable!
It's a popular activity and there are many tour companies that offer horse riding experiences. The tours can take you through a range of stunning landscapes, including volcanic terrain, lush valleys, and rugged mountains.
Some tours also include stops at natural hot springs, waterfalls, and other scenic attractions.
9. Explore the Westfjords
The Westfjords is a remote and sparsely populated region in the northwest that is home to some of Iceland's most stunning natural landscapes, including towering cliffs, deep fjords, and beautiful beaches.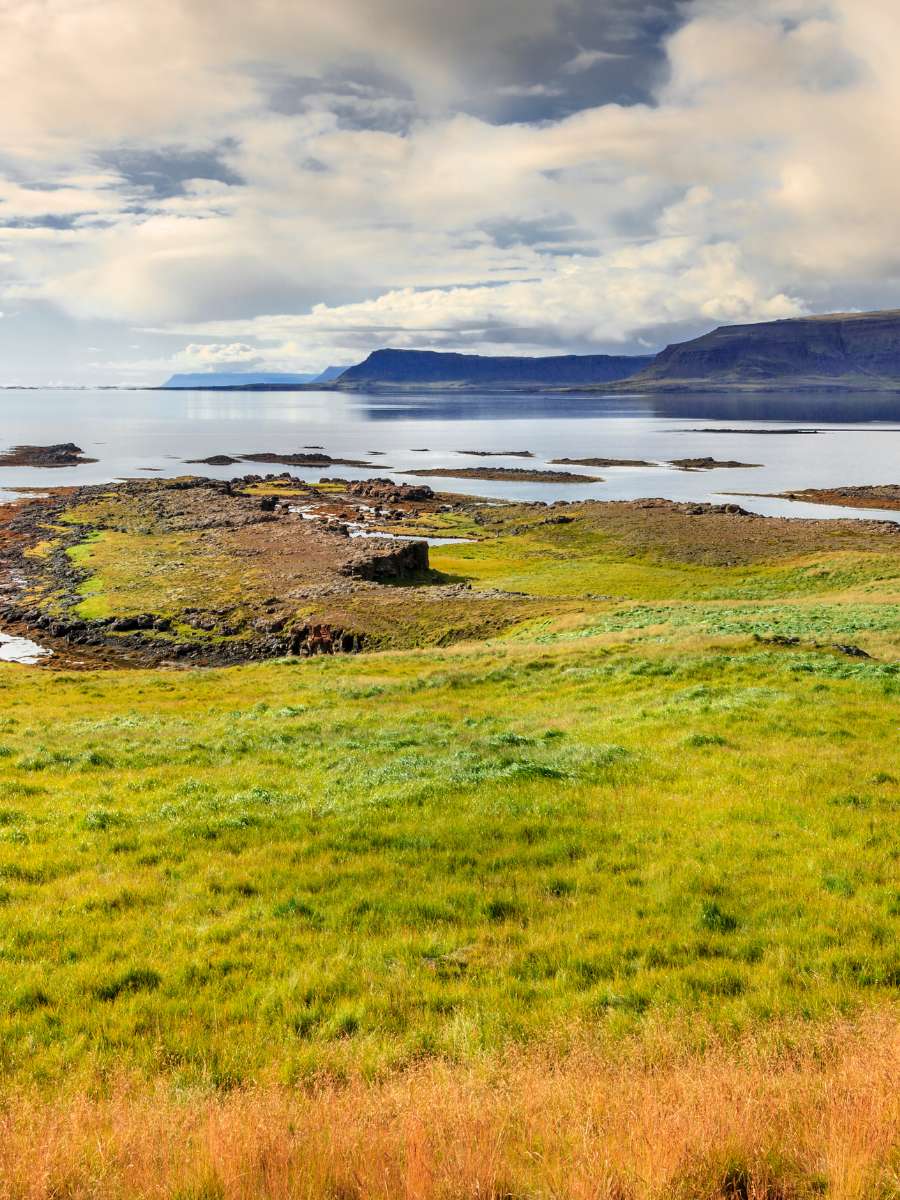 One of the highlights of the Westfjords is the dramatic coastline, which is dotted with steep cliffs, towering mountains, and fjords that cut deep into the landscape.
You can take boat tours to explore the fjords and spot a variety of wildlife such as whales, seals, and seabirds.
Another must-see attraction in the Westfjords is Dynjandi, a stunning waterfall that cascades down a series of terraces, creating a stunning display of natural beauty.
10. Relax in a natural hot spring
Iceland is famous for its natural hot springs, which are a popular attraction for most visitors. Iceland is located on top of a volcanic hotspot, which means that there are many geothermal areas with natural hot springs throughout the country.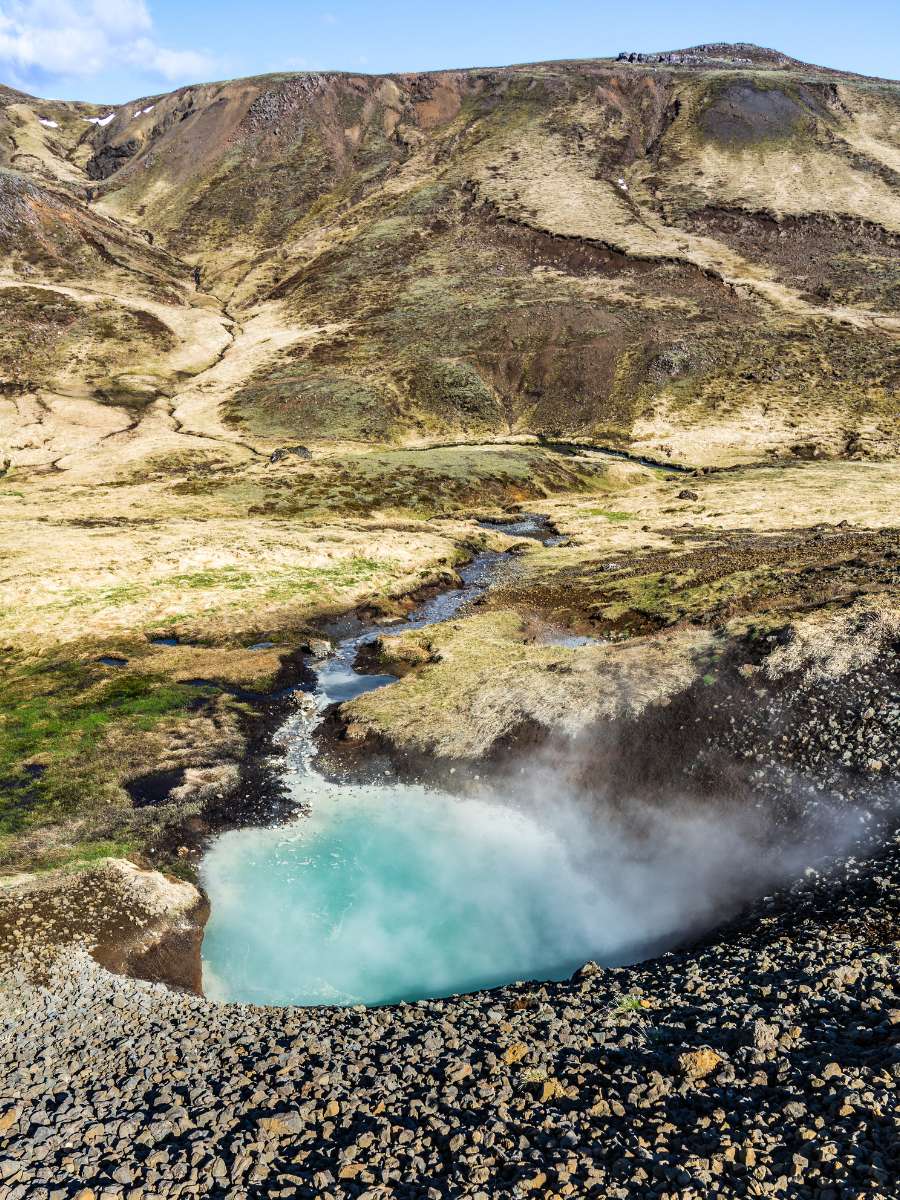 Some popular hot springs include Reykjadalur, Landmannalaugar, and Hveravellir. Soaking in and relaxing in the warm, mineral-rich water is certainly a highlight for many people and there is no shortage of springs to find.
Unique things to do in Iceland
If you're looking for unique and offbeat experiences in Iceland, here are some unusual things to do:
Hike to the top of a volcanic crater, such as the Kerið crater, and marvel at the stunning views of the surrounding landscape.
Tour abandoned towns and villages, such as Hesteyri and Djúpavík, that are said to be haunted by ghosts and spirits.
Take a guided tour of an ice cave, such as the Vatnajökull Glacier Cave, and marvel at the stunning ice formations.
Attend a music festival, such as the Secret Solstice Festival and the Iceland Airwaves Festival, that showcase local and international talent.
Iceland is a world leader in geothermal energy and you can visit a power plant, such as the Hellisheidi Geothermal Power Plant, to learn about the technology and science behind this sustainable energy source.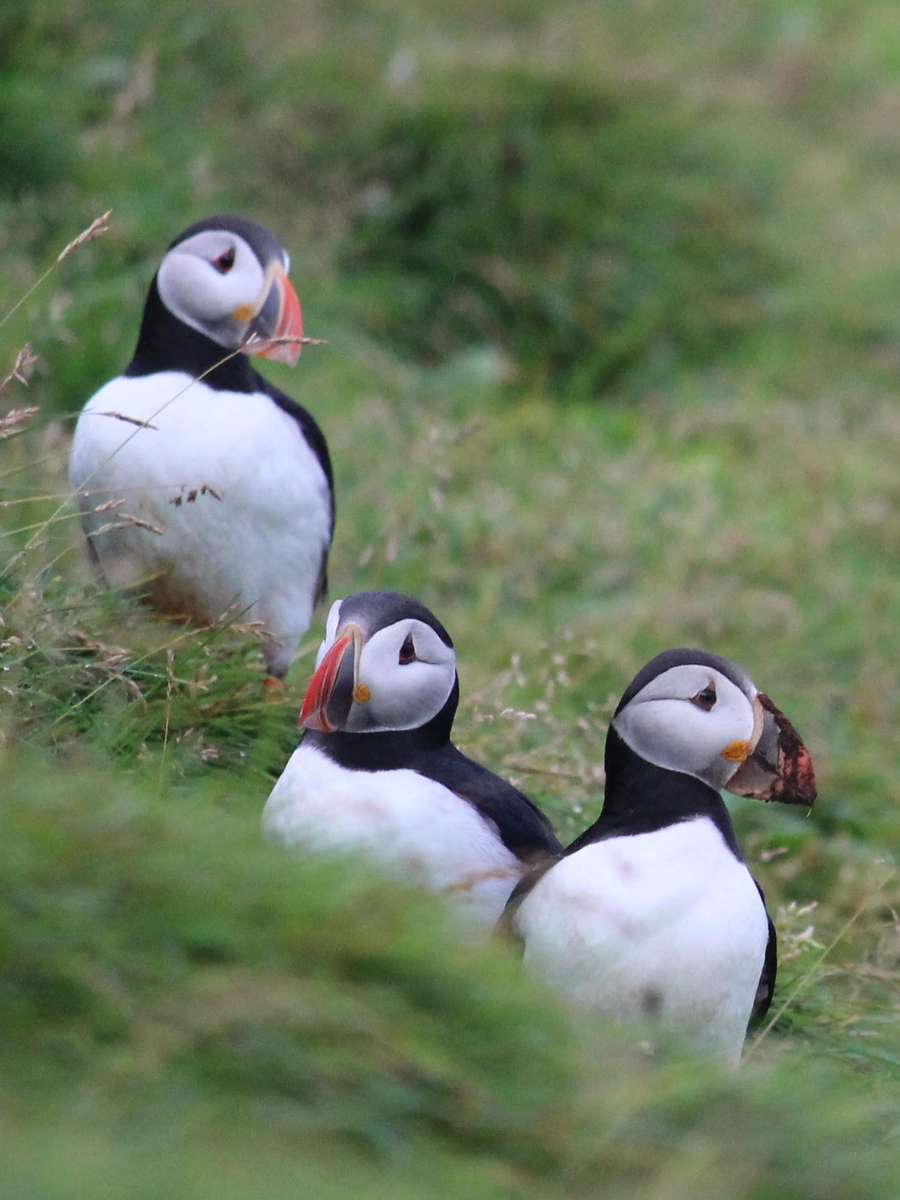 Extreme things to do in Iceland
Iceland's rugged terrain and extreme weather conditions make it a haven for adrenaline junkies. Here are some more extreme adventures in Iceland.
Strap on some crampons and climb a frozen waterfall, an absolutely thrilling hobby you can do in many parts of the world. With the help of a professional guide.
Take a thrilling ride on a snowmobile across one of Iceland's many glaciers, such as Langjökull or Vatnajökull.
Hike across a rugged lava field, such as the Eldborg crater, and experience the otherworldly landscape of Iceland's volcanic terrain.
Soar high above the city of Reykjavik on a paragliding adventure.
Head to the Silfra fissure in Þingvellir National Park, where you can snorkel between the North American and Eurasian tectonic plates.
Take a bumpy ride on a monster truck across Iceland's rugged terrain, such as the Vatnajökull glacier or the Þórsmörk valley.
Take a fun ride on a modified super jeep across Iceland's rugged terrain, such as the lava fields of the Reykjanes Peninsula or the highlands of Landmannalaugar.
Top Iceland Tours
Final Thoughts on Visiting Iceland
Iceland is an outdoor lover's dream. It's a safe, beautiful and friendly country with a rich cultural heritage, including Viking history, mythology, and folklore.
Its culture is also influenced by its isolation and harsh climate, resulting in a strong sense of community and resilience. Whatever you choose to do, you will wish you had stayed longer.
ABOUT THE AUTHOR
Tammi Kaeberlein is the owner and author of Wander Healthy, a travel and lifestyle blog that provides practical tips, inspiration, and motivation to move more. To learn, grow and make simple choices in the direction of a healthier lifestyle, so that you can adventure as far and as long as you want to.