Hrunalaug Hot Spring: A Place in Iceland You've Got to Visit
Nestled in the heart of Iceland's rugged landscape lies Hrunalaug Hot Spring, a natural geothermal pool that has been a well-kept secret among locals for years.
But with its stunning scenery and soothing warm waters, it's no wonder that more and more visitors are starting to discover this off-the-beaten-path destination.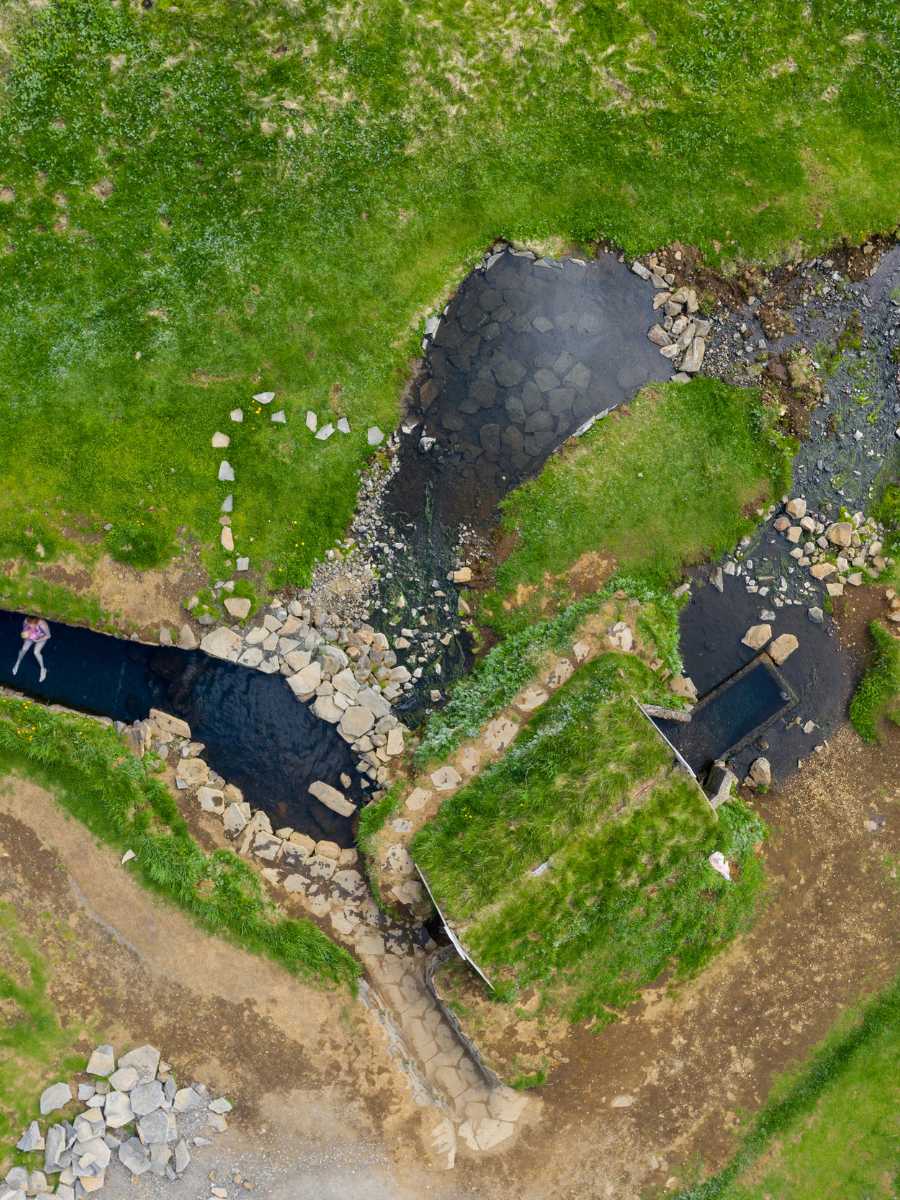 In this blog post, we'll take a closer look at Hrunalaug Hot Spring and explore why it's quickly becoming one of Iceland's most popular natural attractions.
How to Get to Hrunalaug Hot Spring
Hrunalaug hot spring is tucked away in the scenic landscapes of Iceland near the town of Flúðir.
To reach it, follow the Golden Circle route and your way towards Flúðir Town. Continue driving past Flúðir for about 2 kilometers, then take a left turn at the Hruni Church. Follow the dirt road, and in a short distance and you'll get to Hrunalaug!
Parking
Once you reach the hot spring, you'll find a small parking area. Since Hrunalaug is a hidden gem in Iceland and doesn't get crowded, you probably won't have a hard time finding a spot.
Hrunalaug Hot Spring Map
Facilities at Hrunalaug Hot Spring
Because Hrunalaug Hot Spring is not too developed, there aren't too many facilities.
There are no changing rooms or restrooms in the vicinity, so come prepared and change into your bathing suit before arriving
The hot spring itself is quite small, but it offers you a unique and intimate experience in the heart of Iceland's majestic landscapes.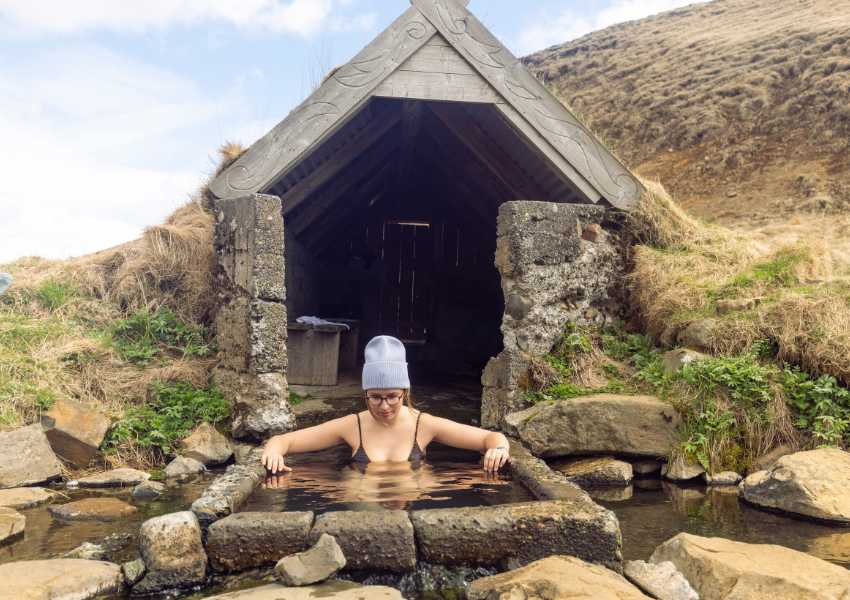 History of Hrunalaug Hot Spring
Hrunalaug Hot Spring has a rich history that you might find fascinating. The hot spring has been in use since the 12th century, providing locals with a warm and relaxing spot to soak in.
Originally, the site was used by workers from the nearby Hruni Church, who would visit the hot spring to unwind in the evenings.
During the 17th and 18th centuries, Hrunalaug became a popular meeting place for the locals as well. They congregated around the warm waters, sharing news and stories while soaking in the soothing geothermal pool.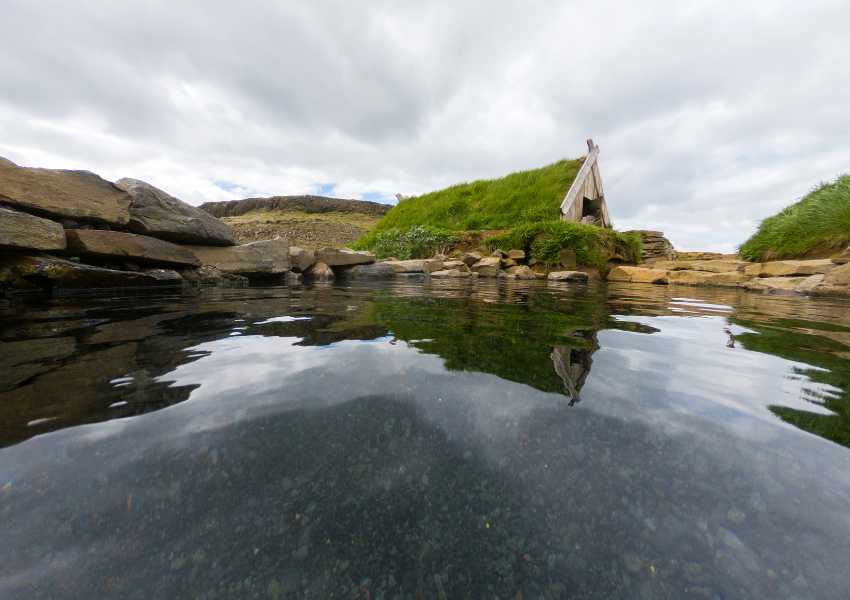 Is Hrunalaug Hot Spring Warm?
The water temperature at Hrunalaug ranges between 35°C to 40°C (95°F to 104°F), making it a soothing and comfortable soak. The water's heat is generated by geothermal activity taking place below the Earth's surface, mainly due to the presence of volcanic magma.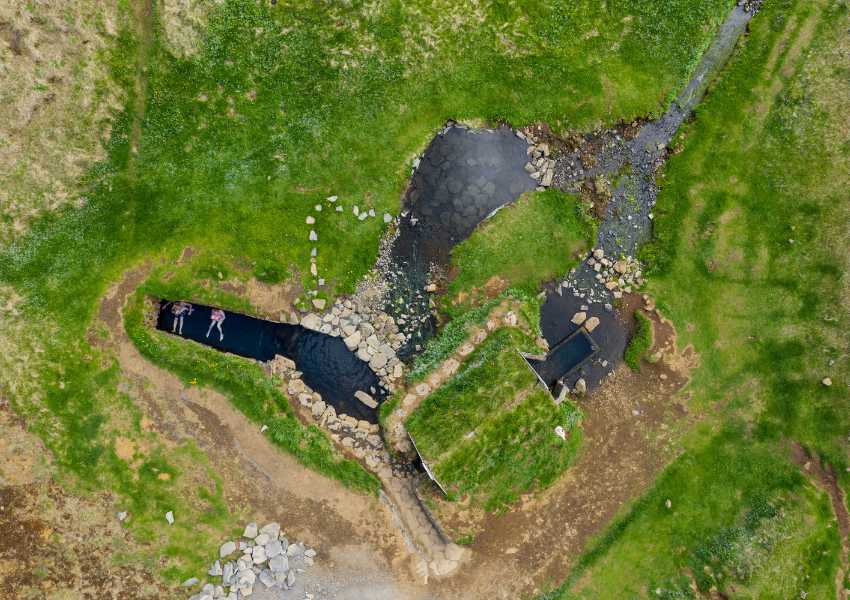 Is the water at Hrunalaug Hot Spring Clean?
The pool is continuously replenished with fresh water coming from the Earth's crust, ensuring that you are always surrounded by clean, warm water. This natural circulation also maintains the right balance of minerals and chemicals in the pool.
Did you ever wonder how the water at Hrunalaug gets its unique mineral composition? It all starts thousands of meters below your feet, where the groundwater is heated by volcanic magma. As it rises to the surface, it dissolves minerals from the surrounding rocks, resulting in the rich, therapeutic content found in the hot spring water.
Some of the minerals commonly found in Hrunalaug Hot Spring include:
Silica: Provides a soft and smooth texture to the water and may help with certain skin conditions.
Sulfur: Known for its potential therapeutic effects on respiratory and joint problems.
Calcium: May help to improve bone health, especially for those with conditions like arthritis.
Things to Do Near Hrunalaug Hot Spring
While the hot spring itself is a serene oasis, there's plenty to see and do around Hrunalaug.
A short drive away, you'll find the charming village of Flúðir, famous for its local markets and cozy cafes.
Additionally, you can also visit the nearby Secret Lagoon, another geothermal pool waiting to be explored.
The region is also dotted with some of the most strikingly beautiful southern Iceland waterfalls. Seljalandsfoss and Skógafoss are two of the most famous, but local guides can point out secluded spots for a truly unique experience.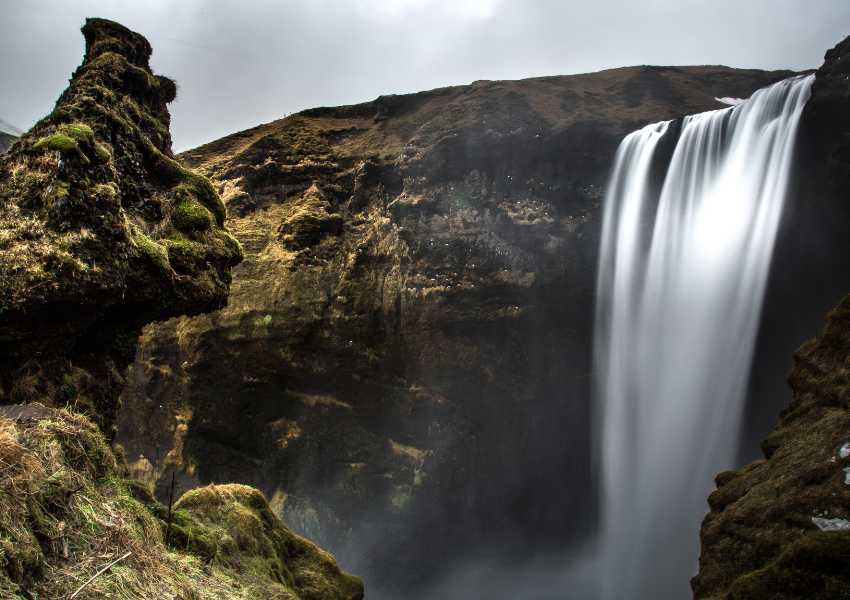 Tips for Visiting Hrunalaug Hot Spring
There's an entry fee of 1000ISK per person.
Pack essentials like a bathing suit, water and snacks, flip flops, and a towel.
Remember that this natural spot has no changing facilities, so come prepared for a more rustic experience.
Please be mindful of the hot spring's environment. Hrunalaug is a delicate and cherished natural feature; practicing responsible tourism is essential. Avoid using soap or shampoo, stay within the designated bathing area, and refrain from littering or leaving any traces
Best Time to Visit Hrunalaug Hot Spring
While the Hrunalaug hot spring is open year-round, the warmer months attract more visitors.
As a result, spring and autumn offer a good balance between pleasant weather and thinner crowds.
Read next: Worst Time to Visit Iceland (Why and When to Go Instead)
Things to Do at Hrunalaug Hot Spring
Visiting the charming Hrunalaug hot spring offers a unique and relaxing experience for outdoor enthusiasts. Here are a few activities to immerse yourself in this stunning natural wonder:
Soak in the Hot Spring: Settle into the warm and cozy waters of Hrunalaug. The spring has two main pools – one small and private, perfect for couples or solo soakers, and a larger one suitable for groups. As you unwind in the soothing water, enjoy the stunning surroundings and let your worries melt away.
Explore the Surrounding Area: The hot spring is surrounded by picturesque landscapes that are worth exploring on foot. Go for a stroll along the nearby trails to discover lush greenery, unique volcanic rock formations, and breathtaking views of the nearby mountains and valleys.
Photography: With Hrunalaug's breathtaking setting, it's no wonder that many photographers find inspiration here. Bring your camera along to capture Instagram-worthy shots of the hot spring, surrounding nature, or even your fellow visitors enjoying their time in the warm waters.
Picnic by the Hot Spring: Pack a lunch, find a comfortable spot nearby, and savor a meal amidst the serene tranquility of Hrunalaug. Listen to the gentle murmurs of flowing water while you enjoy your favorite treats with friends or loved ones.
Stargazing: If you're lucky enough to visit Hrunalaug on a clear night, take advantage of its remote location to enjoy an unobstructed view of the night sky. Gaze at a blanket of stars and keep an eye out for the magical Northern Lights if you're visiting during the colder months.
Remember to respect the environment and always leave Hrunalaug in the same pristine condition you found it. Enjoy your time at this enchanting hot spring!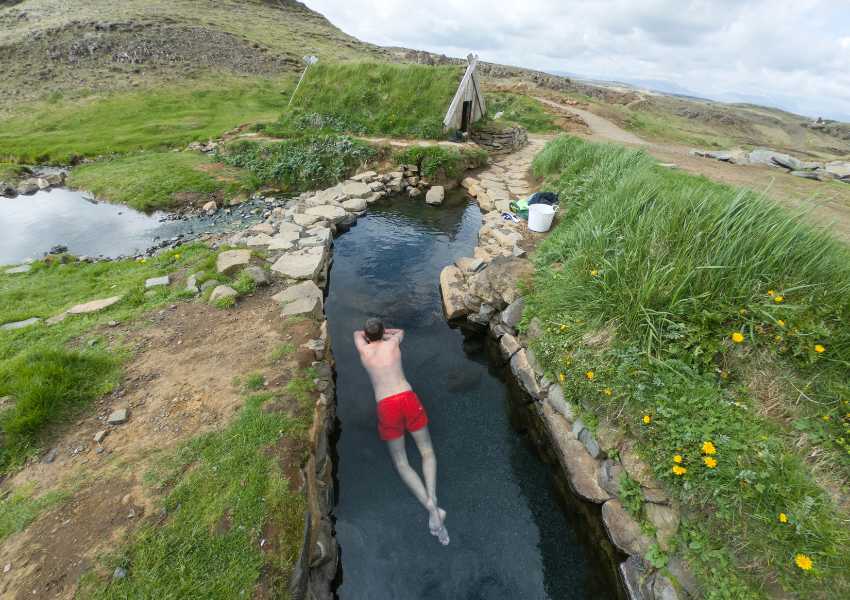 Hrunalaug Hot Spring: FAQs
How do hot springs form?
Hot springs form when groundwater is heated by geothermal activity and rises to the surface. In Iceland, hot springs are common due to the country's location on the Mid-Atlantic Ridge, which is a tectonic boundary where two plates are moving apart.
Is Hrunalaug Hot Spring open year-round?
Yes, Hrunalaug Hot Spring is open year-round. However, during the winter months, the road leading to the hot spring can be difficult to navigate due to snow and ice.
Can I visit Hrunalaug Hot Spring for free?
Yes, Hrunalaug Hot Spring is free to visit. However, there are no facilities at the hot spring, so you will need to bring your own towels and change of clothes.
What are some other hot springs in Iceland?
There are many hot springs in Iceland, including the Blue Lagoon, Reykjadalur Hot Springs, and Landmannalaugar Hot Springs. Each hot spring has its own unique features and attractions, so be sure to do your research to find the one that is right for you.
Hrunalaug Hot Spring: Conclusion
Hrunalaug Hot Spring is a must-visit destination for anyone traveling to Iceland.
Its natural beauty, soothing warm waters, and fascinating history make it a truly unique experience that you won't find anywhere else in the world.
Whether you're looking to relax and unwind or explore the rugged Icelandic landscape, Hrunalaug Hot Spring should definitely be on your itinerary.