17 Best Cities to Visit in Poland for a Wonderful Trip
Looking for the best cities to visit in Poland? Here's the ultimate bucket list!
Poland is a country that is rich in history, culture, and natural beauty.
From the stunning architecture of its cities to the breathtaking landscapes of its countryside, there is no shortage of things to see and do in this fascinating country.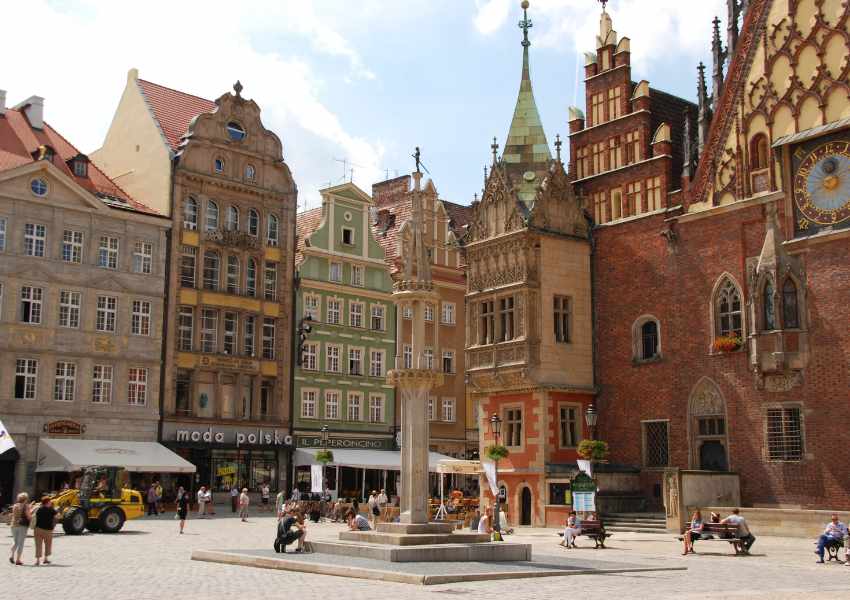 If you're planning a trip to Poland and are wondering which cities to visit, look no further.
In this article, we will take a closer look at some of the best cities to visit in Poland.
Why You Should Visit Poland
Poland is a country that has a lot to offer, from its rich history to its picturesque towns and cities.
Whether you're a history buff, an art lover, or just looking for some breathtaking landscapes, Poland has everything to make your trip truly unforgettable.
Firstly, the historical sites in Poland are among the best in Europe. You'll find yourself strolling through cities like Kraków, where the well-preserved Old Town takes you back to medieval times.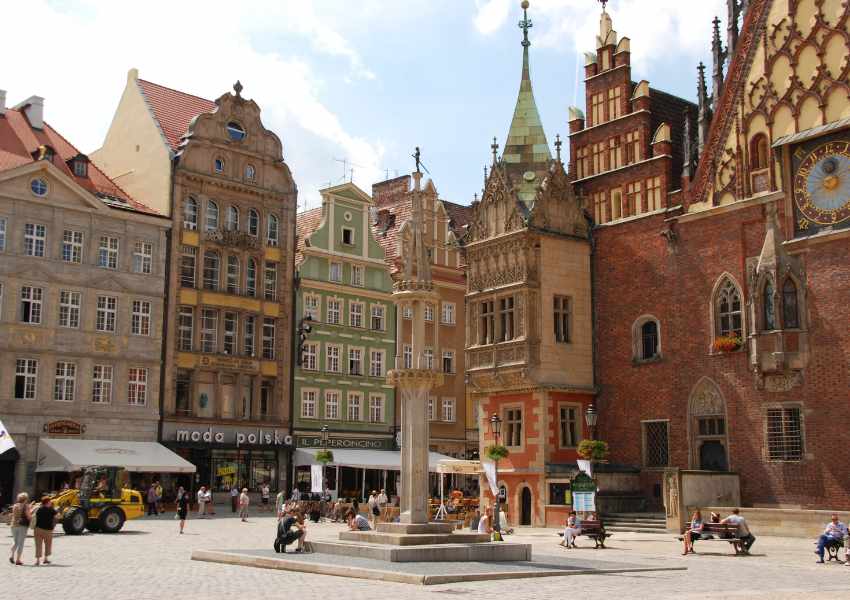 If nature is more your speed, Poland has plenty of breathtaking landscapes to suit your taste.
The Tatra Mountains, near Zakopane, offer great hiking and skiing opportunities, as well as picturesque landscapes to enjoy.
Or, head to the Białowieża Forest, one of the last and largest remaining parts of primeval forests in Europe.
Now, let's talk about food. Polish cuisine is hearty, full of unique flavors and comfort dishes that are waiting to be devoured.
Some must-try dishes include pierogi, kielbasa, placki ziemniaczane (potato pancakes), and barszcz (beet soup), to name just a few!
What Are the Best Cities to Visit in Poland?
From the stunning architecture of Wroclaw to the vibrant nightlife of Gdansk, there are plenty of amazing cities in Poland to choose from.
Here is the ultimate list of the best cities to visit in Poland:
17 Best Cities to Visit in Poland
1. Warsaw
As the capital and largest city of the country, Warsaw is one of the best cities to visit in Poland thanks to its rich history and vibrant atmosphere.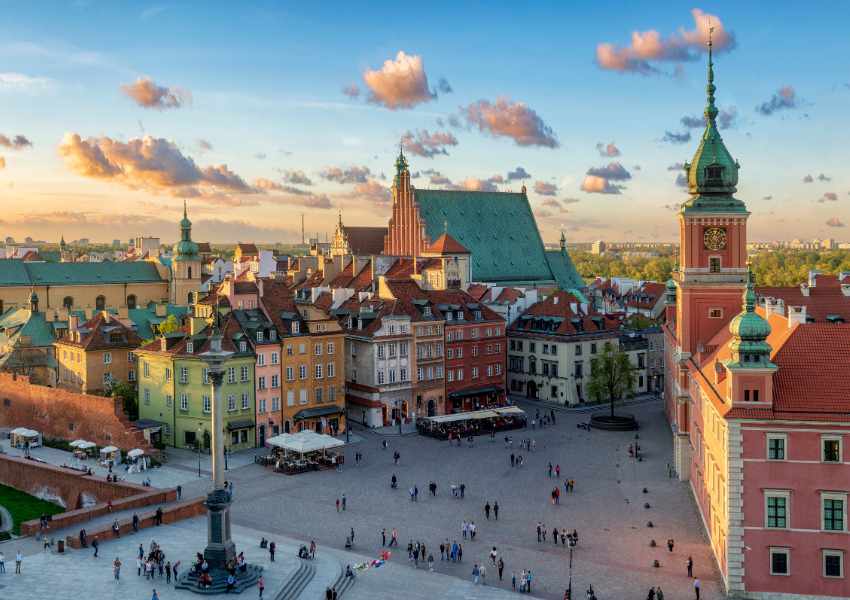 Begin your exploration in the Old Town, a UNESCO World Heritage Site.
Here, you'll find narrow cobblestone streets, picturesque squares, and beautiful architecture.
The Royal Castle and St. John's Cathedral are must-sees, showcasing Warsaw's historic and cultural importance.
Next, immerse yourself in the city's green spaces. Łazienki Park is an oasis where you can admire the Royal Łazienki Palace, stroll through the charming gardens, and encounter free-roaming peacocks.
For an even more adventurous experience, visit the Kampinos National Park on Warsaw's outskirts, offering an escape into nature.
Some other highlights that should be on your itinerary are:
Palace of Culture and Science: An iconic landmark, this Soviet-era building houses museums, theaters, and a viewing platform with fantastic panoramas.
Wilanów Palace: A royal residence with stunning Baroque architecture and lush gardens, perfect for a leisurely visit.
POLIN Museum of the History of Polish Jews: A modern museum that tells the story of Poland's Jewish community, providing a moving and educational experience.
Food lovers won't be disappointed either! Polish cuisine is hearty and flavorful, so make sure to sample pierogi (dumplings), placki ziemniaczane (potato pancakes), and bigos (hunter's stew).
Warsaw is also a hotspot for delicious vegan and vegetarian eateries for those seeking alternative options.
2. Krakow
Krakow is another of the best cities to visit in Poland. Steeped in history, this beautiful city is both charming and fascinating.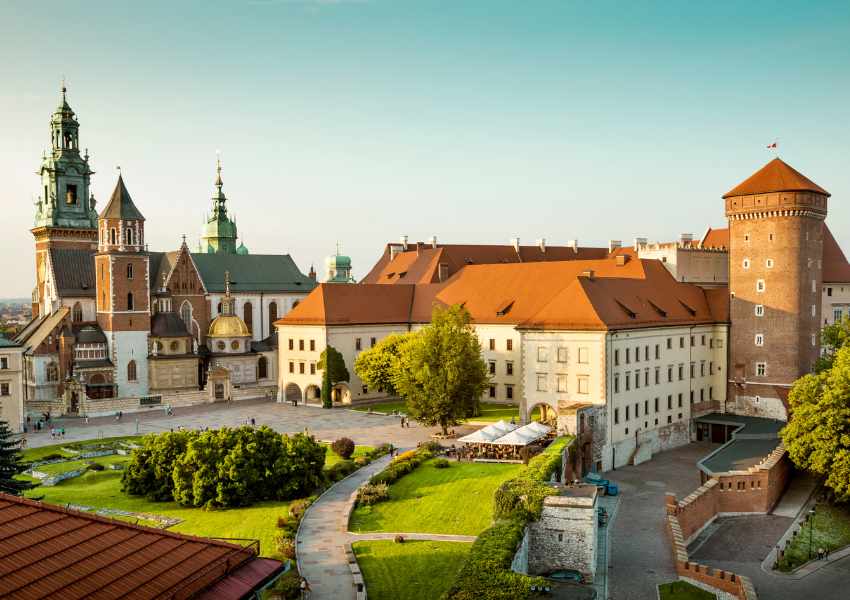 You will be enchanted by its well-preserved medieval architecture, vibrant cultural scene, and mouth-watering local cuisine.
As you wander through the Old Town, you'll come across the stunning St. Mary's Basilica and the iconic Cloth Hall in the bustling Main Market Square.
Be sure to explore the many lively cafes, galleries, and boutiques that fill the cobbled streets of this UNESCO-listed area.
Venture out to the historic Kazimierz District to get a feel for Krakow's Jewish heritage. There, you can visit synagogues, appreciate street art, and even sample some traditional Jewish cuisine.
Don't forget to check out the moving and powerful Oskar Schindler's Factory, a museum dedicated to Krakow's experiences during World War II.
For nature lovers, a short trip away from the city center is the enchanting Wolski Forest where you can enjoy a refreshing walk or a bike ride while immersing yourself in the lush greenery.
3. Gdansk
Gdansk is a picturesque city on the Baltic coast of Poland.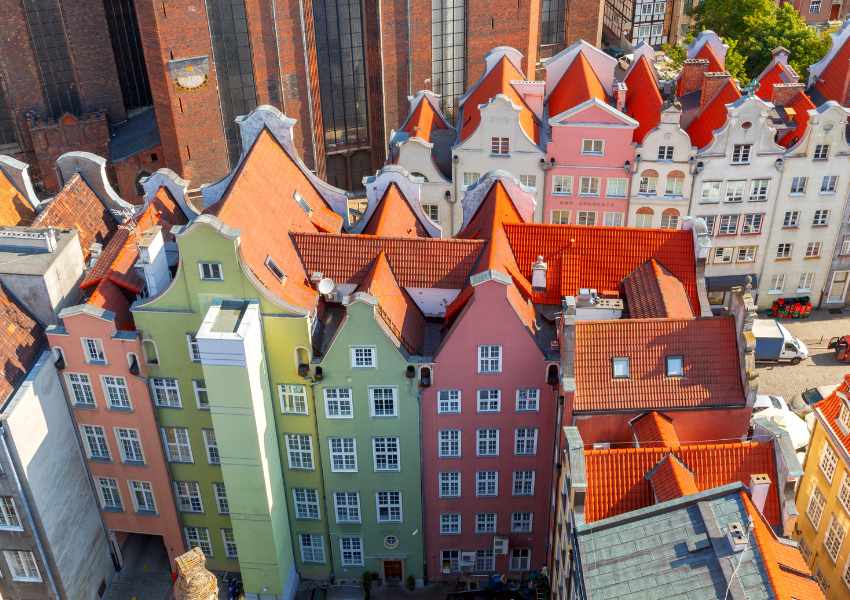 As you stroll down the charming streets, you'll be captivated by the architectural wonders and historical significance of this city.
First, visit the Long Market, which is packed with colorful houses, quaint shops, and lively cafes. You'll find the famous Neptune Fountain as you wander around this bustling market square.
Don't forget to pop into the charming amber shops, where you can find souvenirs and jewelry crafted from the "Baltic Gold."
Next, head over to the Gdansk Shipyard—a symbol of Poland's anti-communist defiance and resilience.
To immerse yourself in the rich maritime history, a visit to the Central Maritime Museum is a must, where you'll find enlightening exhibits showcasing Poland's naval heritage and admire the view of the harbor from the museum's terrace.
Lastly, enjoy the scenic beauty of the Motława River as you stroll along the riverbank, dotted with stylish cafes and restaurants. Hop onto a relaxing river cruise for a different perspective on the city and its historic waterfront.
4. Wroclaw
Wroclaw is another of the best cities to visit in Poland. It's popular for all the right reasons.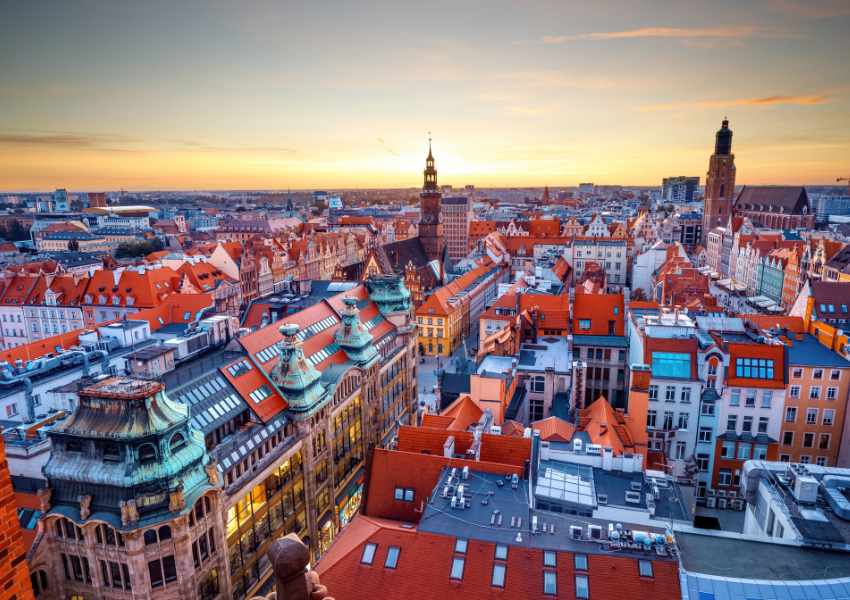 You're guaranteed to fall in love with its picturesque bridges, charming architecture, and vibrant market squares.
Venture over to the Market Square (Rynek), which is considered the heart of Wroclaw.
Here, you can admire the colorful historic buildings and relax in one of the many welcoming cafes.
Your next stop could be Ostrow Tumski, also known as Cathedral Island. This area boasts a serene atmosphere, complete with a beautiful network of canals and greenery.
Take in the magnificent architecture of the Cathedral of St. John the Baptist, which dominates the island's landscape.
While in Wroclaw, keep an eye out for the famous Wroclaw dwarfs – over 350 tiny bronze figurines scattered throughout the city.
These whimsical sculptures pay homage to the city's history and the anti-communist movement. Have fun searching for them and discovering their unique features.
For a more laid-back afternoon, why not hop on a boat and cruise down the Oder River? As you make your way through the river, you'll enjoy stunning views of the city's many historic sites.
In the mood for some culture? Visit the Wroclaw National Museum to gain a deeper understanding of Poland's art and history.
Don't miss the Centennial Hall either, a UNESCO World Heritage Site designed by an acclaimed architect.
Don't forget to get travel insurance for your trip! As always, I recommend Safety Wing for great prices and coverage abroad. It starts at only $45 USD per month and will have you covered with everything you may need during your trip! Check them out here.
5. Poznan
Poznan is another of the best cities to visit Poland.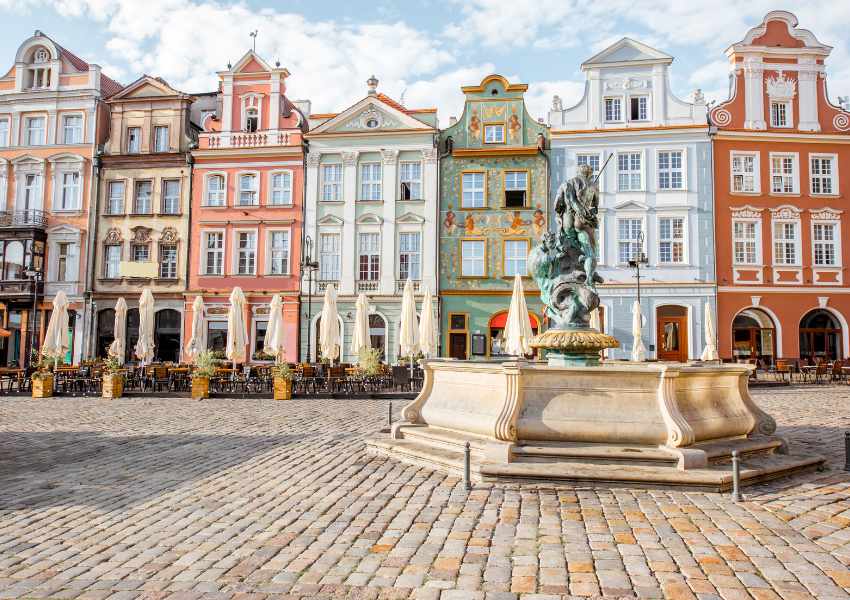 With its rich history, stunning architecture, and vibrant culture, you'll find plenty to see and do during your stay.
Let's dive into a few highlights:
Start your day by exploring the Old Market Square. This picturesque square is surrounded by colorful buildings, perfect for a stroll or people-watching at one of the many outdoor cafes.
Don't miss the impressive Renaissance Town Hall, which features daily clockwork shows with mechanical goats butting heads.
Next, head to Ostrow Tumski, or Cathedral Island, a fascinating area steeped in history and spiritual significance.
Visit the Archcathedral Basilica of St. Peter and St. Paul, a stunning example of Gothic architecture, where you can admire intricate frescoes and the ornate Golden Chapel.
For a touch of greenery and relaxation, spend some time in Citadel Park.
The park was once the site of a major military fort, but now offers beautiful gardens, walking paths, and monuments dedicated to Poland's storied past.
There's even an outdoor archaeological museum for those interested in ancient history.
When it comes to food and drink, Poznan doesn't disappoint. Treat yourself to some delicious St. Martin's Croissants, a local pastry filled with almond paste and poppy seeds.
Pair your snack with a cup of hot chocolate from E. Wedel Chocolate Lounge for an indulgent experience.
For dinner, try some Polish classics like pierogi or placki ziemniaczane (potato pancakes) at one of the city's many excellent restaurants.
And after a day of sightseeing, you'll want a break and maybe even catch a local event.
Poznan is known for its thriving arts scene, so check out nearby theaters or galleries for live performances, exhibits, and unique cultural experiences.
6. Zakopane
Situated at the foot of the Tatra Mountains, this picturesque town offers a perfect blend of natural beauty and rich culture.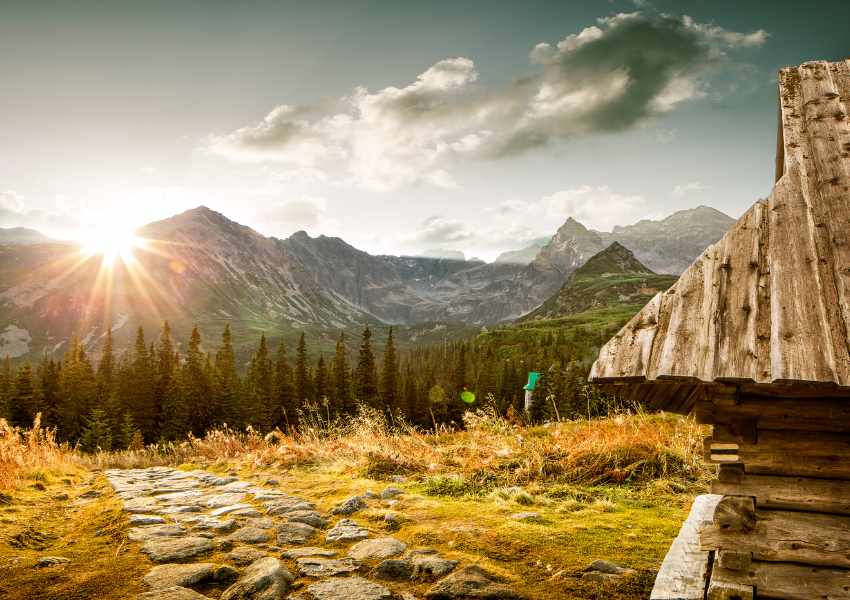 While strolling through the town, you'll come across charming wooden architecture, notably the Villa Koliba – a must-visit for anyone interested in traditional Polish highlander design.
If you're a foodie, don't miss out on tasting the local delicacies, including the famous oscypek cheese, often served grilled with a dollop of cranberry sauce!
For nature lovers, Zakopane has plenty to offer. Head to Morskie Oko, a stunning lake nestled amid the mountains, or take the cable car up to Kasprowy Wierch for breathtaking panoramic views.
If you're up for some hiking, numerous trails cater to various skill levels, from easy strolls to challenging climbs.
Zakopane is also one of the best cities to visit in Poland during the winter, as it transforms into a snowy wonderland perfect for skiing and snowboarding.
Check out Nosal for beginner-friendly slopes, or visit Kasprowy Wierch and Goryczkowa for off-piste action.
Besides winter sports, immerse yourself in the local atmosphere by attending lively events – the International Festival of Highland Folklore is a must-see during your visit.
7. Olsztyn
This picturesque city is known for its beautiful Old Town, interesting museums, and lush greenery.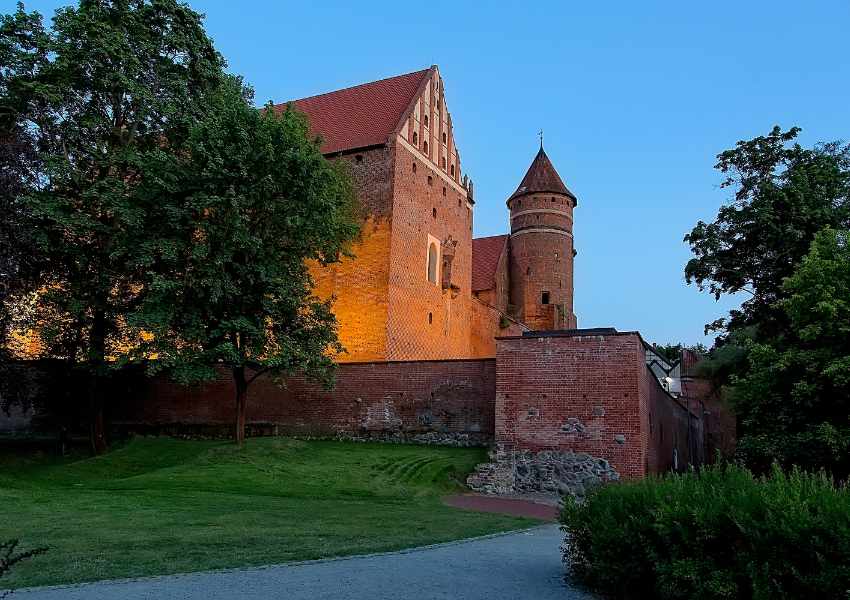 Start by exploring Olsztyn Castle, a 14th-century Gothic fortress. The castle houses the Museum of Warmia and Mazury, where you can learn about the region's history and culture.
Don't miss the impressive Gothic-style St. James Cathedral, housing an impressive organ and beautiful stained-glass windows.
In addition to historical sites, Olsztyn offers various outdoor activities.
Unwind in the tranquility of the City Park which boasts picturesque paths and a lovely pond.
If you're a nature lover, spend some time at the Ukiel Lake, perfect for swimming, kayaking, or sailing during the warm months.
To indulge in some local delicacies, make your way to the Old Town and try some traditional Polish dishes at cozy restaurants such as:
Pierogarnia Stary Dom: Known for their delicious pierogi.
Restauracja Kamienica: Offering a variety of Polish and international dishes.
Karczma Warminska: Serving traditional Warmian cuisine in a rustic ambiance.
8. Gdynia
Gdynia is another of the best cities to visit in Poland that you should definitely consider including on your itinerary.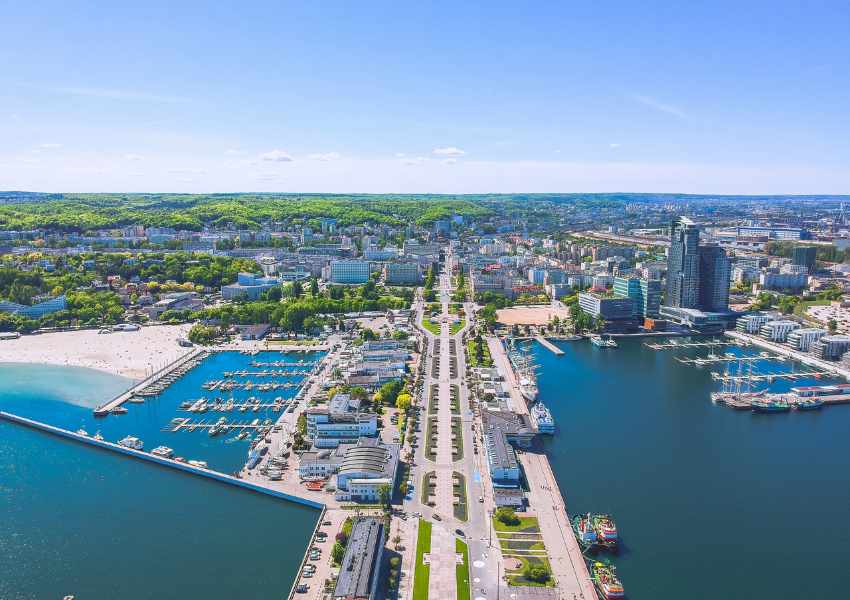 Nestled on the Baltic Sea, this modern port city offers you a comfortable blend of scenic beauty and urban attractions.
Begin your stay with a stroll along the Gdynia Waterfront promenade.
Here, you'll find a variety of restaurants, cafés, and shops that are perfect for refueling after a long day of exploring the city.
Don't miss out on visiting the Gdynia Aquarium, home to a myriad of marine species, from colorful tropical fish to massive sharks.
Key attractions of Gdynia:
Gdynia Waterfront
Gdynia Aquarium
City of Gdynia Museum
Kamienna Góra Hill
For history enthusiasts, the City of Gdynia Museum provides a comprehensive insight into the city's past, as well as its transformation over the years.
You'll find yourself immersed in exhibits showcasing maritime heritage, military history, and urban development.
Finally, make your way to Kamienna Góra Hill for a breathtaking panoramic view of the city and harbor.
9. Lublin
Lublin is a charming city that you'll find in eastern Poland.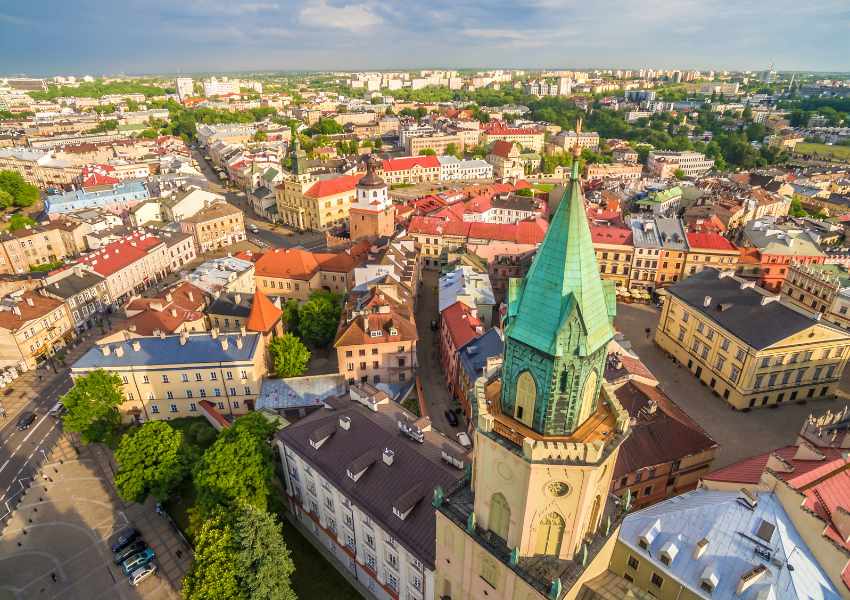 As you wander through its cobbled streets, you'll be amazed by the architectural mix of Renaissance, Baroque, and Gothic-style buildings.
Old Town: You'll love strolling down the picturesque streets of Lublin's Old Town. Make sure to visit the Lublin Castle, which houses the Lublin Museum, featuring art and historical exhibitions.
Majdanek Concentration Camp: For a more sobering experience, you can visit the Majdanek Concentration Camp. This former Nazi camp is now a museum and memorial, providing insight into a dark period of history.
While you're in Lublin, don't forget to try the local cuisine, especially the famous pierogi and żurek soup.
You can find delicious dishes at restaurants like Mandragora and Pod 16 Faktami.
10. Torun
As you stroll through the charming streets of Torun, you'll quickly understand why it's considered one of the best cities to visit in Poland.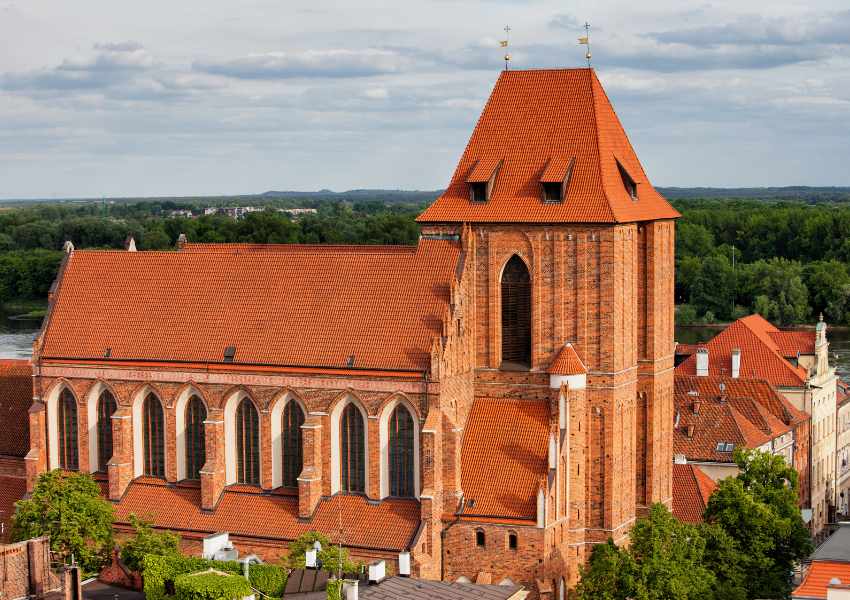 With its well-preserved medieval architecture and picturesque old town, Torun is perfect for history enthusiasts and casual tourists alike.
While exploring the city, make sure to visit the Gothic-style St. John's Cathedral, with its famous Tuba Dei bell.
Afterward, treat yourself to some of the delicious traditional gingerbread that Torun is known for.
Don't forget to visit the house of Nicolaus Copernicus, where you can learn about the life and works of the famous astronomer.
11. Katowice
Thanks to its unique mix of modern and historic attractions, Katowice is definitely another of the best cities to visit in Poland.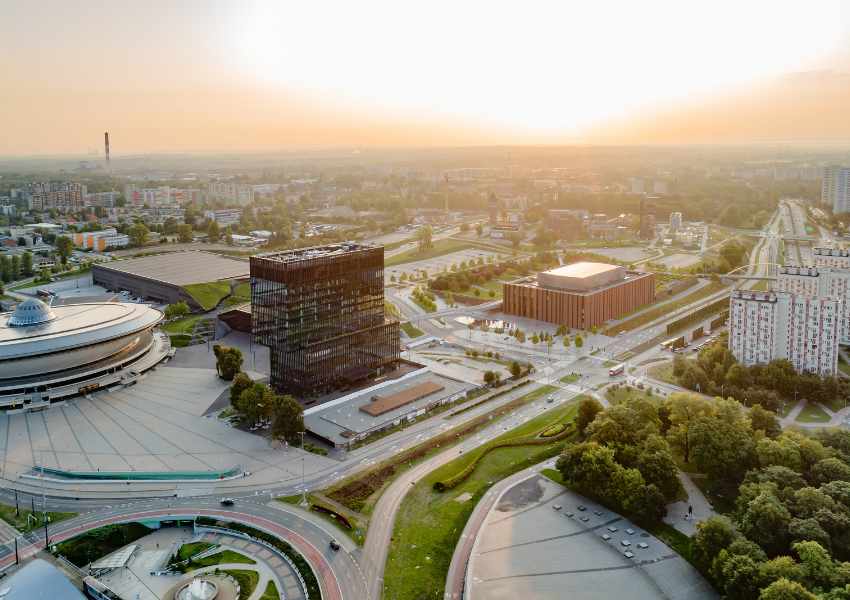 Start your visit at the striking Spodek arena, an architectural marvel that hosts concerts, sports events, and exhibitions.
As you stroll through the city, you'll come across Nikiszowiec, a charming, century-old residential area.
With its red-brick buildings and cozy atmosphere, this historic district is perfect for leisurely walks and coffee breaks at local cafes. Don't forget to stop by the Wilson Shaft Gallery for an art fix.
Of course, your trip to Katowice would not be complete without a taste of local cuisine.
Head to Mariacka Street for a wide variety of bars and restaurants that serve the best of Silesian dishes.
12. Lodz
Lodz is another of the best cities to visit in Poland that you definitely need to explore.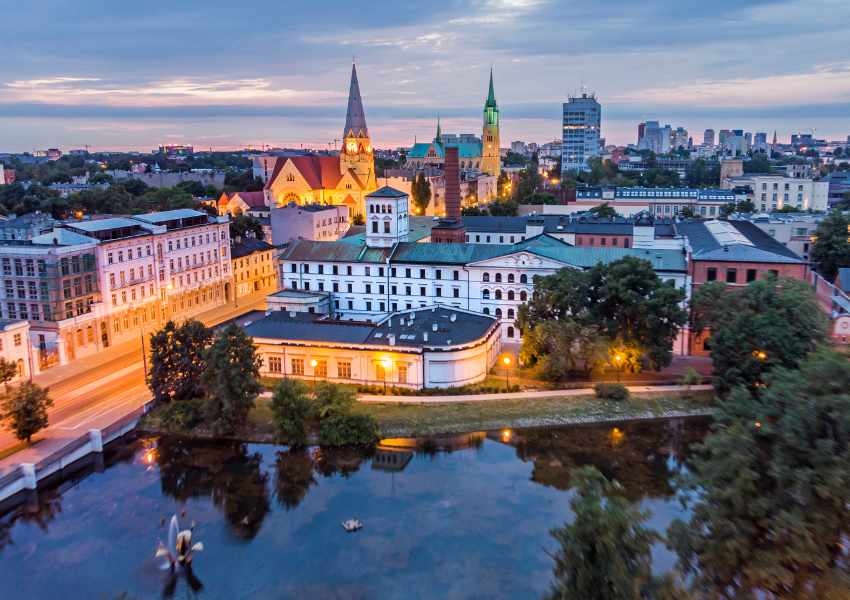 Once an industrial powerhouse, it has transformed into a vibrant cultural destination.
Start your visit by exploring the famous Manufaktura, which was once a textile factory and now a shopping, dining and cultural center.
You'll find top-notch restaurants, local shops, and even an art museum there.
While you're in Lodz, don't miss:
Piotrkowska Street: This is the longest commercial street in Poland. Here, you'll find charming cafes, quirky shops and vibrant street art.
Ksiezy Mlyn: A historical factory complex turned into a hip neighborhood with trendy cafes, bars, and galleries.
Herbst Palace: A beautiful historic palace turned museum, showcasing art collections and the opulent lifestyle of the former owners.
If you're a film fan, Lodz is also known as the Polish Hollywood due to its prestigious Film School and the Camerimage film festival.
13. Szczecin
As you walk through the streets of Szczecin, you'll immediately fall in love with its stunning medieval architecture and vibrant cultural scene.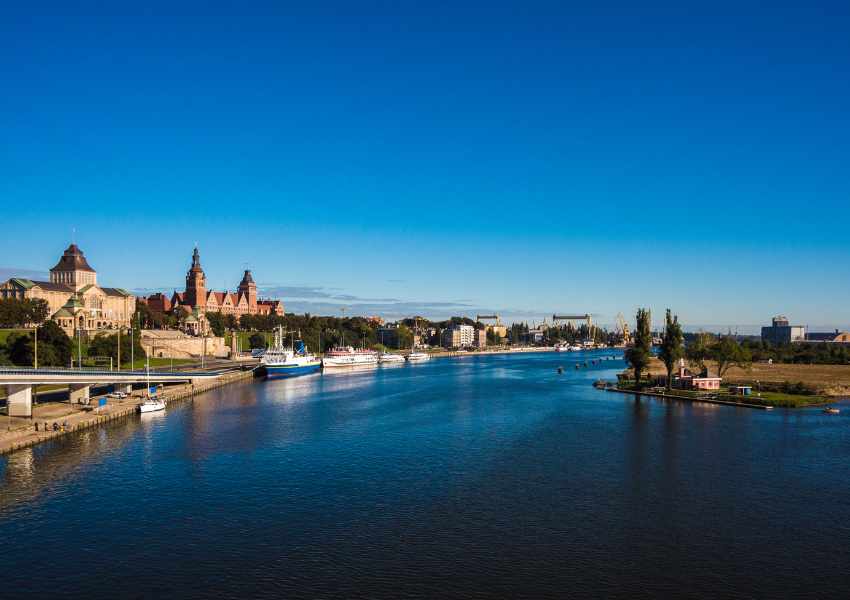 Start your day by exploring the picturesque Old Town, where you can take in the beauty of the iconic Pomeranian Dukes' Castle and the Gothic Cathedral Basilica of St. James.
Wander through the cobblestone streets and appreciate the many charming cafes and uniquely designed buildings.
Take a break by enjoying a peaceful stroll along Waly Chrobrego (Haken Terrace), which offers breathtaking views of the Oder River and a chance to explore the superb National Museum.
Here, you can admire the vast collection of Polish art, history, and treasures.
A must-see while you're in Szczecin is the incredible underground network of tunnels known as Szczecin's Underground City.
Guided tours will take you through the well-preserved wartime shelters, offering a fascinating insight into Poland's past.
14. Gniezno
Gniezno is one of the best cities to visit in Poland if you're looking to dive into the rich history of the country.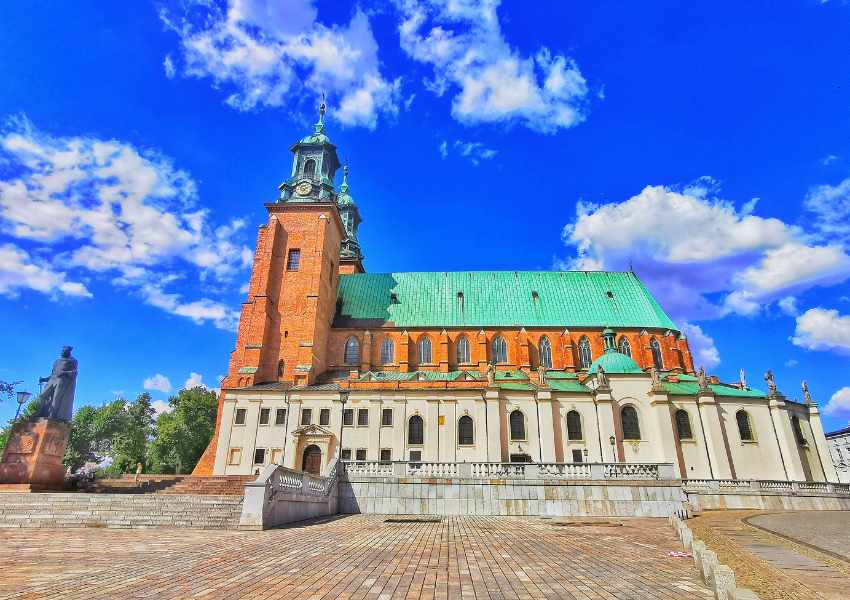 As the first capital of Poland, Gniezno boasts numerous historical landmarks that definitely deserve your attention.
Start your exploration at the Gniezno Cathedral – an architectural masterpiece and the heart of Polish Catholicism.
Here, you can admire the stunning 12th-century bronze doors, which depict the life of St. Adalbert.
Once you've absorbed the atmosphere of the cathedral, take a stroll to the nearby Gniezno Archaeological Museum.
This interactive exhibition allows you to truly immerse yourself in the ancient history of the city.
Get up close and personal with authentic archaeological finds, and even try your hand at bringing an old artifact back to life in the museum's laboratory.
15. Przemyśl
Przemyśl is another of the best cities to visit in Poland for its historic architecture and lots of attractions.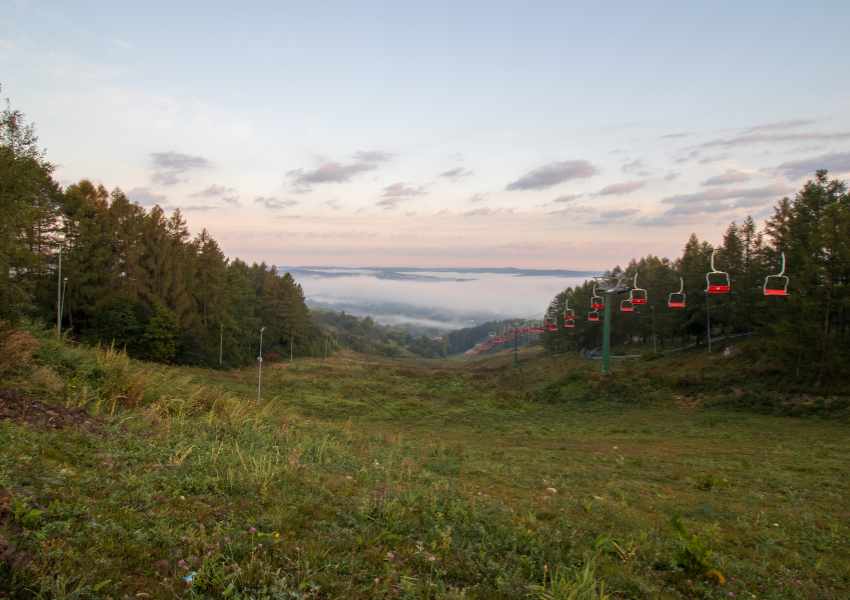 First, take a stroll around Market Square; surrounded by charming tenement houses, it's a great place to start your Przemyśl adventure.
Next, head to the stunning Przemyśl Cathedral, a blend of Gothic and Baroque styles, where you can admire intricate frescoes and sculptures.
Some other remarkable sites you shouldn't miss:
Przemyśl Fortress – One of the largest fortification systems in Europe, offering breathtaking views of the city.
Clock Tower – A historical monument that houses a unique museum of bells and pipes.
Kazimierzowski Castle – A 14th-century fortress perfect for history lovers.
Tip: To make the most of your Przemyśl experience, consider visiting during one of its annual events, such as the Ethno-Jazz Festival or the International Festival of Organ and Chamber Music.
16. Sopot
This picturesque spot offers a delightful combination of history, natural beauty, and modern amenities.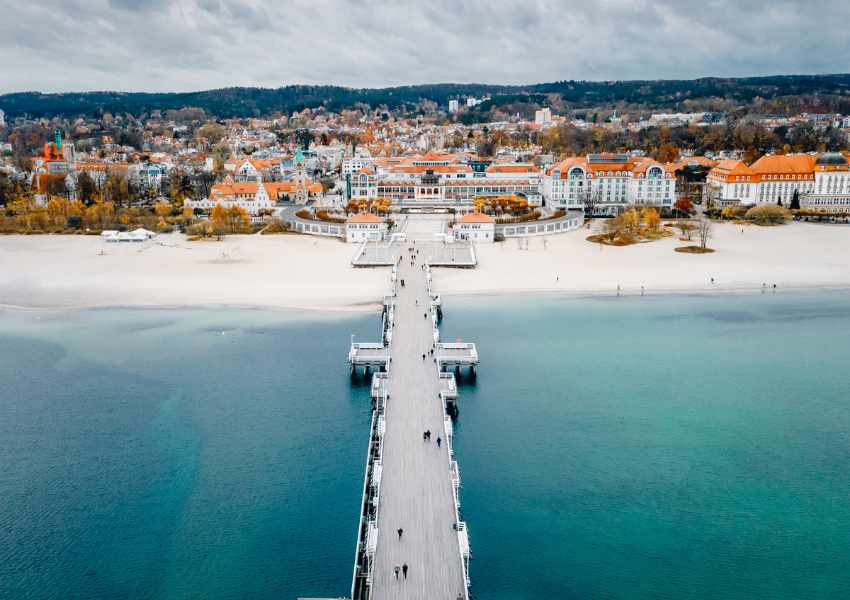 One of the highlights of Sopot is the famous Molo, known as the longest wooden pier in Europe.
Extending over 500 meters into the Baltic Sea, it's a perfect place for a leisurely walk while taking in the stunning coastal views.
For relaxation, indulge in one of Sopot's many spas, which take advantage of the town's long history as a health resort.
Here, you can experience a variety of treatments and therapies, such as:
Thermal baths: Restore your energy with the mineral-rich waters.
Saunas and steam rooms: Detoxify and cleanse your body.
Massages and beauty treatments: Look and feel your best.
Nature lovers will appreciate a visit to the Oliwa Forest, where you can hike or bike through beautiful wooded trails and enjoy the fresh air.
You might also come across the charming Oliwa Park, an 18th-century garden filled with fountains and sculptures, perfect for a relaxing afternoon.
At night, don't miss out on the vibrant nightlife that Sopot has to offer.
There are plenty of bars, clubs, and restaurants with live music to keep you entertained.
17. Bialystok
Located in the northeastern part of the country, this charming city is one of the best cities to visit in Poland if a hidden gem is what you're after.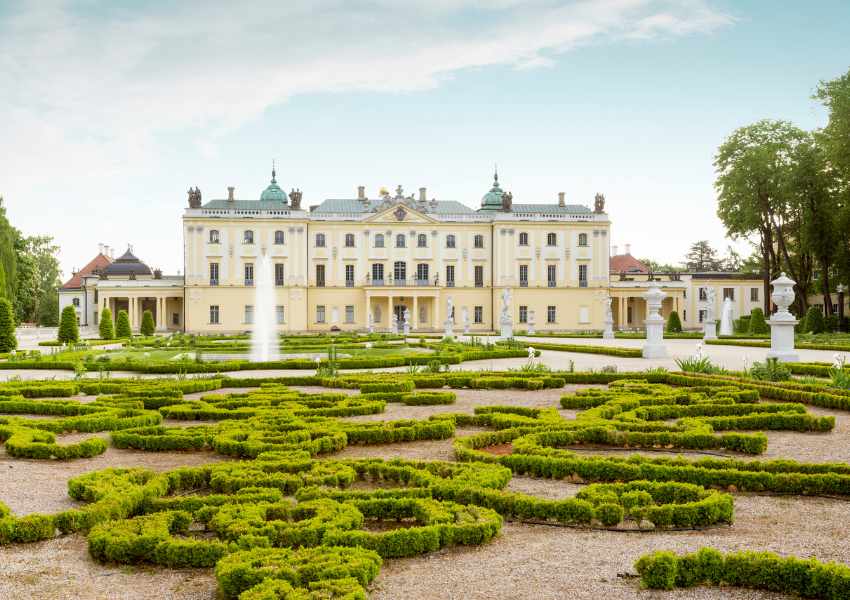 When you arrive, you'll instantly notice its unique mix of architectural styles, from the 17th-century elegance of Branicki Palace to the modern buildings in the heart of the city.
While strolling through the streets, your senses will be delighted by the vibrant colors of the painted houses, especially in the charming Market Square.
Take your time exploring the numerous museums, including the Museum of Psychiatry History and the Regional Museum, both offering insightful glimpses into the area's past and culture.
As a nature lover, you will find the expansive Bialystock Park the perfect place to spend an afternoon.
With its serene trails, lush landscape, and plenty of spots to relax, it's a true oasis in the city.
For a more adventurous activity, head to the nearby Biebrza National Park which is famous for its bird-watching opportunities and diverse wildlife.
Don't forget to get travel insurance for your trip! As always, I recommend Safety Wing for great prices and coverage abroad. It starts at only $45 USD per month and will have you covered with everything you may need during your trip! Check them out here.
Tips for Visiting Poland
Currency exchange is essential, as Poland uses the Polish Złoty (PLN) instead of the Euro.
It's best to get some local currency before leaving your home country to avoid higher fees at airports. Using ATMs in Poland also offers reasonable conversion rates.
In terms of transportation, trains and buses are convenient and cost-effective ways to explore the country.
Biking is also popular in the warmer months. For the most flexibility, consider renting a car, just be prepared for toll roads and scarce parking in the city centers.
As for communication, English is widely spoken in tourist areas, but learning a few basic Polish phrases can be quite helpful.
Plus, locals often appreciate the effort:
Dzień dobry (Good day)
Proszę (Please)
Dziękuję (Thank you)
Sample traditional cuisine while visiting Poland. Pierogi (dumplings), placki ziemniaczane (potato pancakes), and żurek (sour rye soup) are just a few dishes to try.
Lastly, it's essential to be respectful and mindful. Local customs and traditions may vary, but good manners and common courtesy will go a long way in making the most of your Polish adventure.
How to Get Around Poland
Traveling around Poland is pretty easy and efficient.
The country offers various means of transport, from trains and buses to renting a car or using taxis.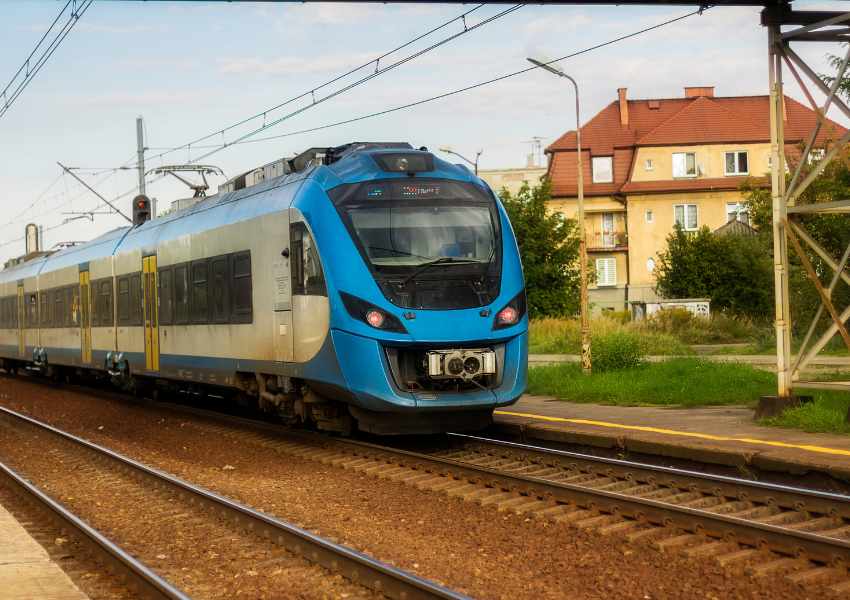 Here's a quick guide to getting around Poland.
Trains are an excellent choice to cover long distances.
They're comfortable, punctual, and pass through scenic routes. You'll find both high-speed and regional trains connecting major cities.
You can check train schedules and purchase tickets online, at train stations, or through mobile apps.
Buses are another practical way to explore Poland, especially when visiting smaller towns.
They're often cheaper than trains and have a more extensive network. There are several companies operating buses, with Flixbus and PolskiBus being the most popular.
Tickets can be bought online, at bus stations, or onboard (but availability might be limited).
Renting a car gives you the freedom to explore Poland at your own pace.
The road infrastructure is generally good, and you'll find many rental companies.
However, be cautious about parking regulations in major cities, as fines can be hefty. Make sure to have a valid driving license and familiarize yourself with the local traffic rules.
When it comes to public transport within cities in Poland, you have several options, such as trams, buses, and metro (only available in Warsaw).
Most cities in Poland offer daily, weekly, or monthly passes, making it more affordable for visitors. Make sure to validate your tickets before boarding to avoid fines.
Taxis and ride-sharing apps like Uber and Bolt are available in most cities in Poland, too!
They offer a convenient way to get around, especially at night when public transport is less frequent.
Travel Insurance for Poland
Don't forget about travel insurance to travel to Poland!
If you're still on the lookout for travel insurance for your trip to Poland, I always recommend Safety Wing for great prices and coverage abroad (they'll cover medical expenses in case of any accidents, travel delays, cancellations, and much more).
Best Cities to Visit in Poland: Conclusion
Poland is a country that offers a wide range of experiences for travelers.
Cities in Poland are filled with history, culture, and natural beauty, making them ideal destinations for those looking to explore the country's rich heritage.
From the bustling streets of Warsaw to the charming old town of Krakow, the best cities to visit in Poland have something to offer.
Whether you're interested in exploring museums and galleries, trying local cuisine, or simply taking in the sights and sounds of a new place, Poland has something to offer.