15 Best Vegetarian Restaurants in Copenhagen
So you're planning a trip to Copenhagen and you've got your bucket list ready: visit the Little Mermaid, bike around like a local, and explore those famous Danish design shops.
But wait, what about the food scene? And what if you're vegan, vegetarian, or simply looking to eat a bit healthier? Well, you're in for a treat here.
Nordic cuisine is having a moment and nowhere is that more evident than in Copenhagen. You'll uncover where to get the best gluten-free waffles, jaw-droppingly good vegan pizzas, or porridges that'll make you forget all about that bland oatmeal you had as a kid.
In fact, by the end of this article, you'll have an epic list of must-visit spots that offer not just amazing plant-based meals, but unforgettable experiences that will help you see just why the food on offer here in the Danish capital is second to none.
Best Vegetarian Restaurants in Copenhagen
Ark
You'll find Ark in the København K area, owned by a couple of Aussie chefs who're already pretty well-known for their other joint, Souls (which is also a great place and that I'll get to further down).
The vibe here is laid-back but don't mistake this for what it is – this is casual fine dining with some serious attention to detail. Both the food and the furniture are sustainable, giving the whole place a really balanced, eco-friendly feel.
The thing I love about Ark is that it breaks all those vegan stereotypes. You're not just getting a salad; you're getting an experience.
The menu works around local, seasonal ingredients, but what you'll eat is anything but traditional. And don't miss the cocktails – they've got a really interesting selection, and the wine list is pretty impressive too.
On the eco-side, they're serious about sustainability. From recycling programs to cutting down waste, they're on a mission. You can enjoy your meal knowing it's easy on the planet.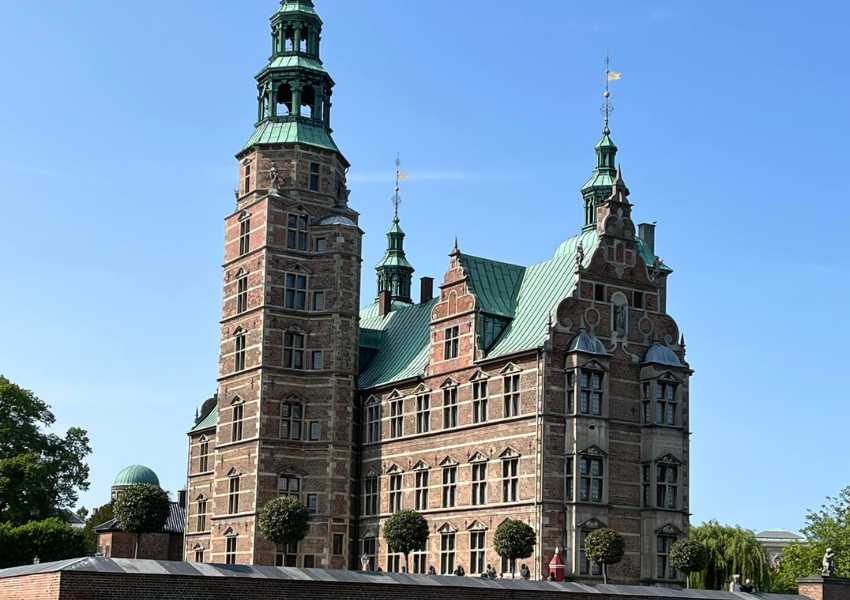 VeVe
Over in Østerbro, VeVe is kind of like the veggie sister restaurant of Michelin-starred Kiin Kiin. You can feel the quality as soon as you walk into the place.
It's comfy but chic, and the menu is like a world tour of vegetarian cuisine. If you're into design, you'll appreciate the aesthetic of the place, too.
Expect to eat dishes inspired by various global kitchens, but always seasonal, and always changing. So it's kinda like an adventure, as you never really know what you're gonna get.
Plus, the location is handy, as you're not too far from some key sights like Langelinje and The Little Mermaid, meaning it's perfect for if you're visiting Copenhagen and want to eat somewhere that's convenient to some of the main things to see that Denmark is famous for.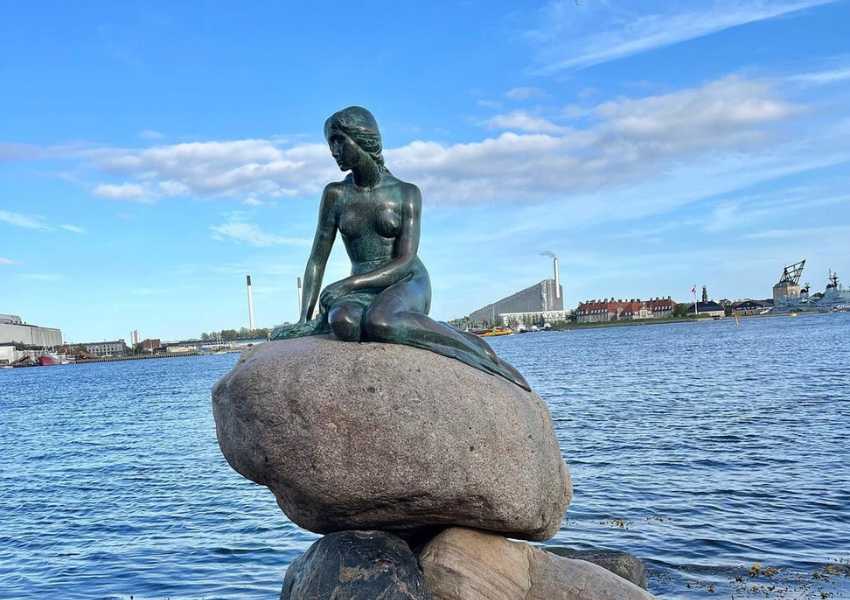 42Raw
Back in the city center is 42Raw, a pioneer in Copenhagen's health food scene since it opened its doors in 2009. It's evolved over time but kept its core mission: making healthy food irresistibly good.
You'll find it all here: vegan burgers, poke bowls, gluten-free everything, and don't even get me started on how good the breakfast bowls are.
The interiors are clean and minimalist, and it's all pretty casual. Sharing tables with strangers is the norm here, so you never know, you might just make a new friend!
Their menu keeps it simple but colorful, featuring burgers, sandwiches, brunch, and bowls that are not only good for you but also super tasty.
If you're looking for a guilt-free meal that fills you up without weighing you down, this is your spot. Plus, they're in a prime location, smack-dab in the middle of the city.
Lumskebugten
If you're up for something that feels like a step back in time but with a contemporary twist, Lumskebugten in København K is your spot. Seriously, this place has been around for more than 160 years.
Chef Erwin Lauterbach is the man behind the magic here, and this guy was doing the whole local and seasonal veggie thing before it was cool.
The atmosphere's pretty unique, in that it's old but not stuffy. Traditional Danish dishes are served here, but they also do some really innovative vegetarian and vegan stuff. This means that it's basically like getting the best of both worlds.
Lumskebugten is right by the harbor, so after you've filled up on smørrebrød or other Danish goodies, you can walk it off with a stroll by the Citadel or check out some art galleries in Bredgade.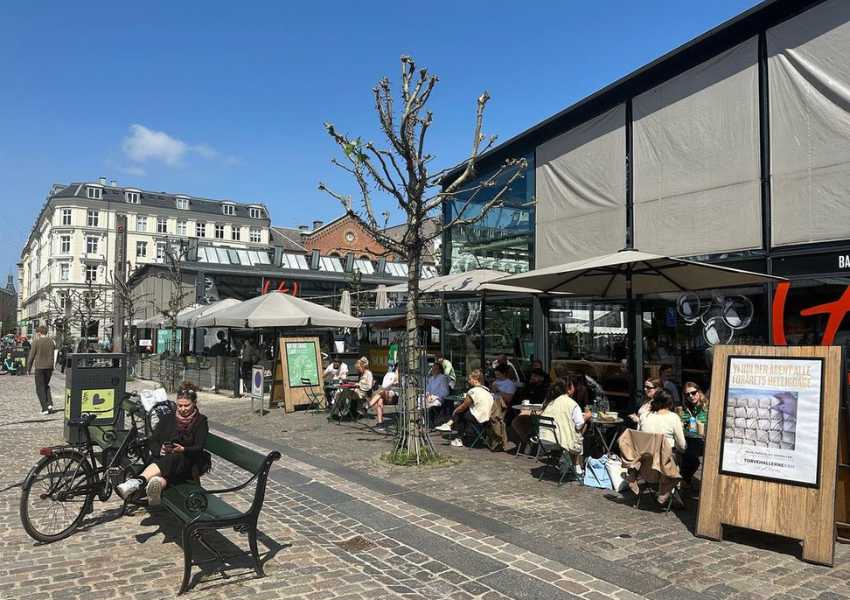 Bistro Lupa
Over in Østerbro, Bistro Lupa is another spot from Jeson Renwick, the same guy who gave us Souls and Ark.
This is your go-to for sustainability, as they even have their own mushroom farm and a team of foragers. And the details matter here, from the furniture to the plate your food is served on.
But let's talk food. Their dishes are super balanced, but what'll really blow you away is their "Southern-fried oyster hats" glazed with smoked chili.
And the cocktails? Lots of fermented flavors that differ from the usual drinks list. Plus, they offer a vegan brunch and, trust me, you're going to want to try it.
It's cozy, it's chic, and the menu is all about fresh, local, seasonal ingredients. Whether you're up for a five-course experience or just a plate of risotto verde, you won't leave disappointed.
BaneGaarden
BaneGaarden is like an eco-village in the middle of København SV, just down from Copenhagen's Meatpacking District. It's built in these old barns from 1909, and the whole idea is to be this hub for sustainable living and eating.
It's like a small green utopia where you can escape the city without actually leaving it. And this isn't just a restaurant; it's a full-on experience.
After all, they've got Ticket, which takes you on a global food journey, and Perron, an organic bakery that'll have you craving anything from the best of Danish bread to pizza like you wouldn't believe. The Food Boards also serve up organic street food from hot dogs to fried chicken and beyond.
And if you're the social type, keep an eye out for their events. They range from bingo to concerts, so there's something for everyone. Whether you're out with friends or looking for a family outing, BaneGaarden has it all.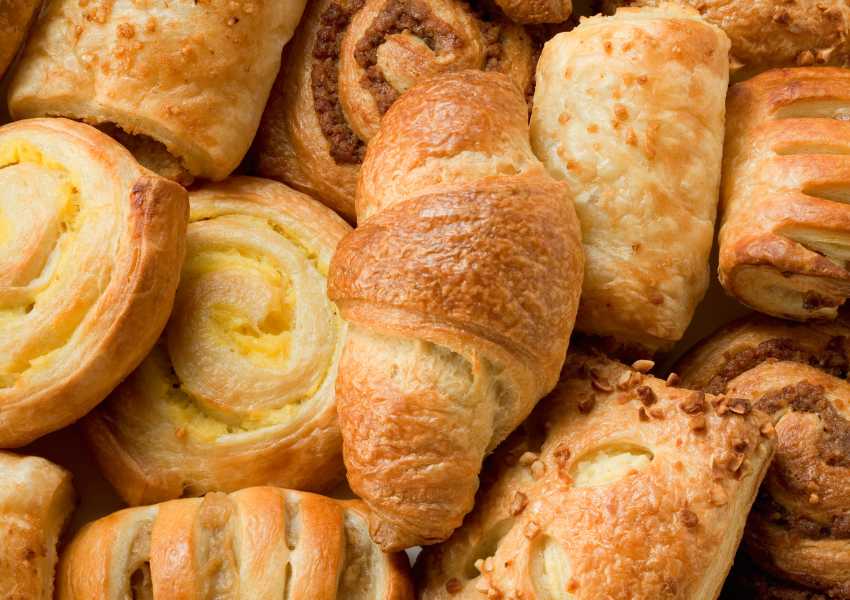 Social
You know that perfect café you always imagine hanging out at? The one that's got that laid-back vibe, really good coffee, and, oh yeah, is also ridiculously health-conscious? Meet Social.
Situated in Nørrebro right next to Queen Louise's bridge and across from the lakes, this place is more than just a café; it's a little oasis.
One of their signatures is vegetable waffles – you can go sweet with peanut butter and jelly or savory with hummus, pesto, and avocado. Pair that with one of their hearty salads, shakes, or acai bowls, and you're in gluten-free heaven.
Plus, the place is cozy as heck, perfect for a study session or just a good ol' coffee catch-up.
GRØD
So, you thought porridge was just some bland breakfast dish, huh? GRØD in Nørrebro is here to school you.
These guys are elevating porridge to an art form. I'm talking spelt porridge with chestnut purée, apple, and toasted almonds, and don't even get me started on their oat porridge with dulce de leche caramel.
The prices? Super reasonable. Plus, they're always switching up their menu according to what's in season, so you're in for a surprise every visit.
And if you're on the go, they've got your back with take-away options. Founded by friends Martin Daniali and Lasse Skjønning Andersen, these guys are all about seasonal and organic produce.
Don't forget to get travel insurance for your trip! As always, I recommend Safety Wing for great prices and coverage abroad. It starts at only $45 USD per month and will have you covered with everything you may need during your trip! Check them out here.
Bowl Market
Time to hop on over to Vesterbro for Bowl Market. This café is the epitome of health meets design.
The attention to detail is so great; it even got them nominated for one of the best cafés of the year in 2017.
They specialize in – you guessed it – bowls. Think gluten-free porridges, acai-based smoothie bowls, soups, risottos, and to die for chocolate chip oatmeal cookies. And their coffee is from The Coffee Collective, so you know it's top-notch.
Situated between bustling Vesterbrogade and the vibrant Meatpacking District, this place has got an international vibe. Plus, everything's in English, which makes it super accessible for tourists and locals alike.
Whether you want to grab and go or chill out for a bit, Bowl Market has got you covered.
Kate's Joint
Tucked away in the eclectic atmosphere of Nørrebro's Blågårdsgade, Kate's Joint is less of a restaurant and more of an experience. This place screams raw and funky vibes from the get-go.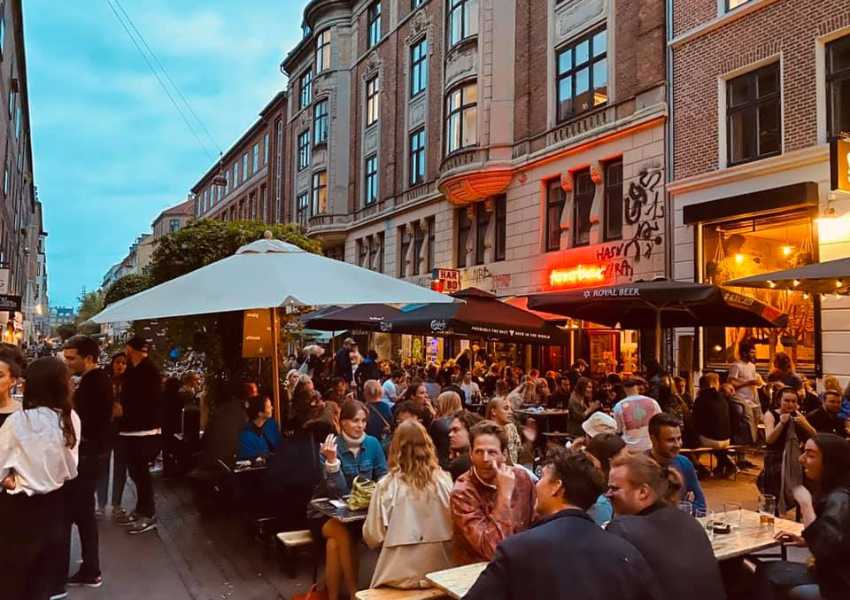 Here, you're walking into a cooking pot of cultures with a menu influenced by Indian, Arabian, and Malay flavors. Curries, stews, stir-fries…take your pick! Plus, you can dig into organic beers and wines, so cheers to that!
Whether you're vegetarian or vegan, you're in luck here. They're all about plant-based love here, serving up a menu they're personally passionate about.
It's the perfect blend of cozy and exotic, with wooden tables and welcoming vibes, and you can also take the experience outside during the warmer months.
Restaurant Morgenstedet
Welcome to Christiania, the counter-cultural heart of Copenhagen, and meet Morgenstedet. Run entirely by volunteers, this place is as organic and sustainable as they come.
The ambiance? A mix of hippie vibes and hearty laughs. Dishes range from DKK 80 to DKK 120, so you won't break the bank, although they're closed on Mondays, so plan accordingly.
The menu changes daily, meaning each visit is a new adventure. Expect everything from nutrient-packed smoothies to homemade lentil and bean salads.
With both indoor and outdoor seating options, it's the ideal chill spot, especially for a lazy Sunday brunch.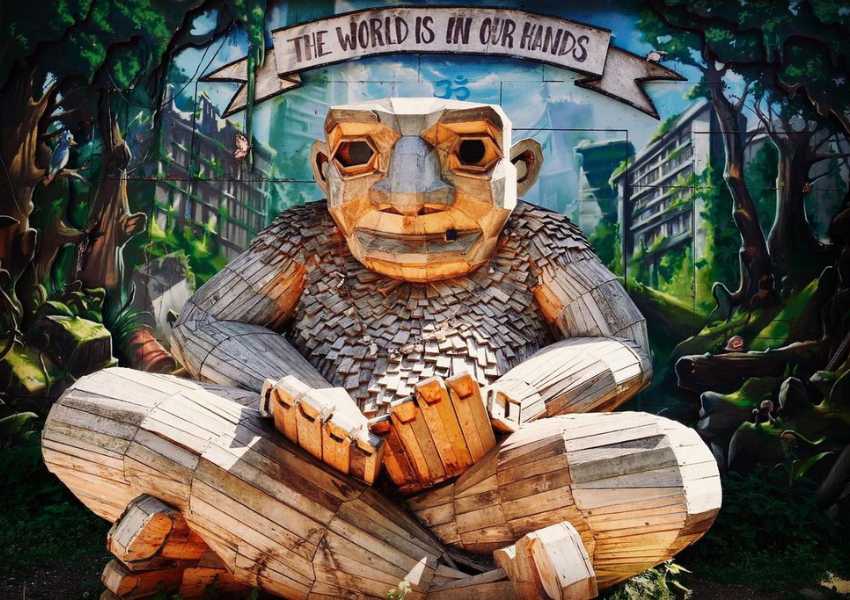 POW – The Vegan Pizzeria
Who says plant-based can't be indulgent? POW in Nørrebro is proving all the skeptics wrong with what might just be the best pizza in Copenhagen.
And they're not just mimicking the classics; they're reinventing them in vegan form. Fancy a pepperoni pizza named after a Money Heist criminal mastermind? Go grab a Tokyo and a chocolate shake.
Whether you want to dine in, pick up, or have these beauties delivered right to your doorstep, POW has got you covered. Their mission is to "cure people's hearts with plant-based food," and let me tell you, it's working.
Souls
Say hello to the eco-conscious culinary masters behind Bistro Lupa and Ark restaurants. Souls have found their new home in the buzzing Torvehallerne Market, as well as in Carlsberg Byen, satisfying vegan cravings one 'beyond meat' burger at a time.
Fancy a panko tofu burger with pickled carrot and salad? Yours for just DKK 96, which is an absolute steal in this city.
But it's not just about burgers. From breakfast to dessert, this place has you covered with pancakes, pizza, ramen, you name it.
And what's best, it's all organic and locally sourced. Eating here isn't just a meal; it's a statement for the environment and a win for your health.
The atmosphere? Warm, soothing, and inviting – everything you need to fulfill your vegan Copenhagen dreams.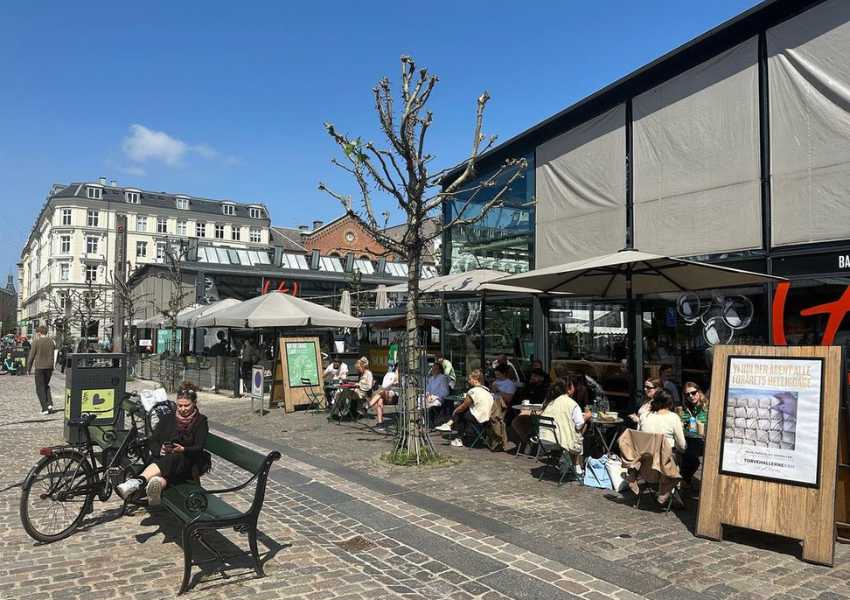 Plant Power Food
Over in Nørrebro, get ready to power up with Plant Power Food. They're not kidding around. Think plant-based menus with a focus on energy-boosting, locally-sourced, seasonal goodness.
This is no ordinary café; it's a full-blown experiential dining adventure. Ever tried white beech mushroom in edible soil or iced cucumber with yuzu? Well, now you can.
Whether you're in for their 5-course tasting menu or just a casual plant-based bite, you're in for a visual and taste sensation. If you're looking to feast both your eyes and your belly, this is the place.
SimpleRaw
SimpleRaw does just what it says in the name – food that's simple and raw. But the bonus part is that it's also incredibly delicious
Offering a wide array of vegan breakfast, lunch, and dinner dishes, this place is all about health and taste without the fuss.
Vegan cakes? Check. Raw vegan chocolate bars? Double-check. And let's not forget the coconut oil caramel with sea salt.
Feel the good vibes as soon as you step into the place. Whether you opt for takeout or choose to sit down and soak up the atmosphere, you're going to feel right at home.
Final thoughts: Best Vegetarian Restaurants in Copenhagen
Copenhagen's reputation as the capital of Nordic cuisine definitely extends to the vast array of plant-based options it has on offer. It shows that going green isn't just a trend – it's a delicious lifestyle that invites you to be as kind to the planet as you are to your taste buds.
From the eco-conscious ethos of Ark to the culinary creativity of Bistro Lupa and the inviting simplicity of SimpleRaw, the city's vegan and vegetarian options offer far more than just meat-free fare. They offer experiences that are as multi-faceted and rich as Copenhagen itself, tempting even the most die-hard carnivores to explore the green side of the plate.
So whether you're a committed vegetarian, an adventurous foodie, or someone who simply wants to indulge in memorable meals that also happen to be good for you and the Earth, Copenhagen has more than enough to keep you satisfied.
ABOUT THE AUTHOR
Astrid is the founder of Seek Scandinavia, your go-to guide for all things Nordic. Living in Copenhagen, her aim is to help visitors to this part of the world uncover the hidden treasures of Scandinavia. Whether you're looking to embrace the incredible landscapes, history, architecture or everything that Nordic cuisine has on offer (even if it's just finding the nearest Danish pastry), Astrid's got you covered.