Everything You Need To Know About Traveling Patagonia
Patagonia is a sparsely populated part of South America that straddles the border of Argentina and Chile.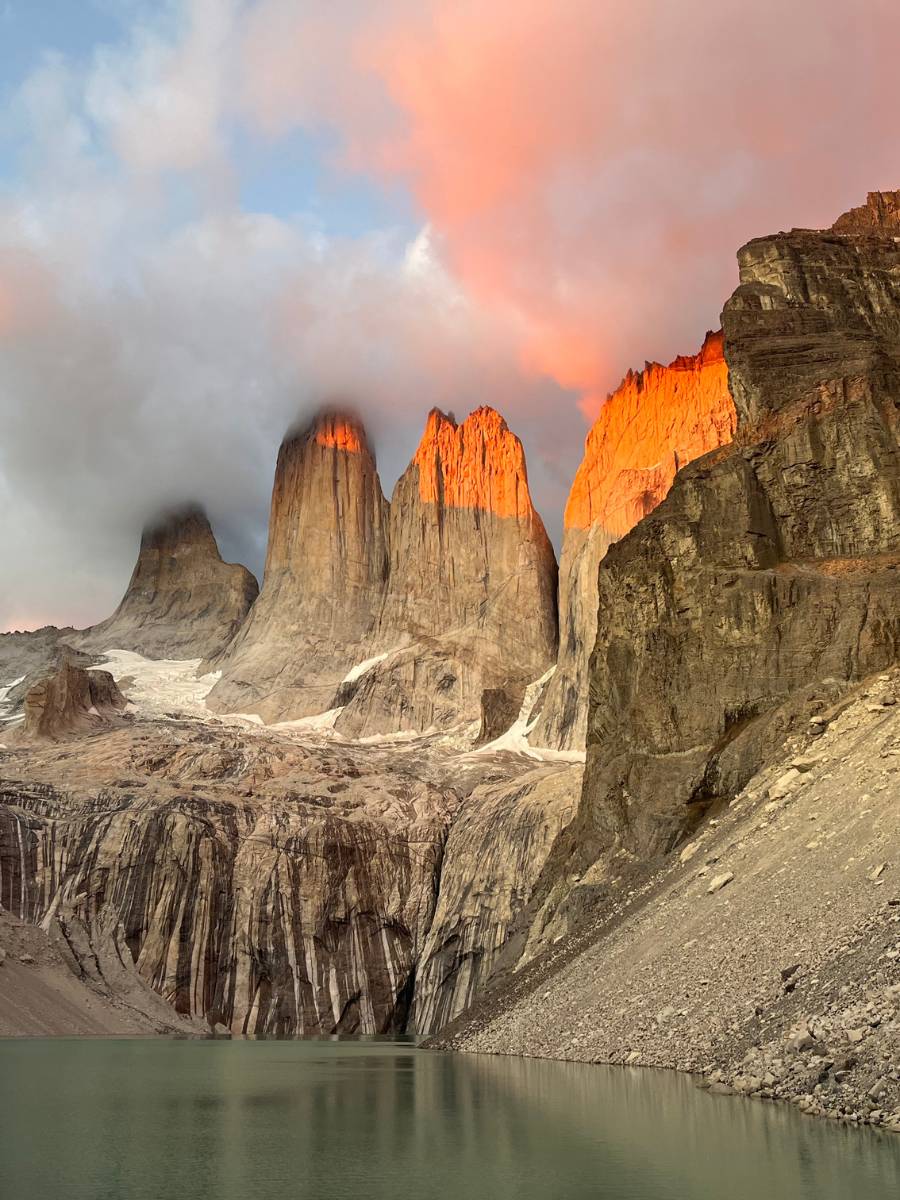 This gorgeous region is known for its stunning natural beauty from the southern Andes Mountains to deserts to glaciers and waterfalls.
Everything about Patagonia is magical and people travel from around the world to go hiking in this unique part of South America every year.
In January 2023, I had the pleasure of spending three weeks exploring this area from the quaint Argentinean town of El Chalten to the impressive landscapes of Chilean Patagonia in Torres del Paine National Park.
In my experience, preparing for a successful trip to Patagonia requires a lot of research because there are limited options for getting from one town or park in the region to another.
To make it easier for you to explore Patagonia, I've broken down the most important parts of planning a trip to this fantastic part of South America to help streamline the process.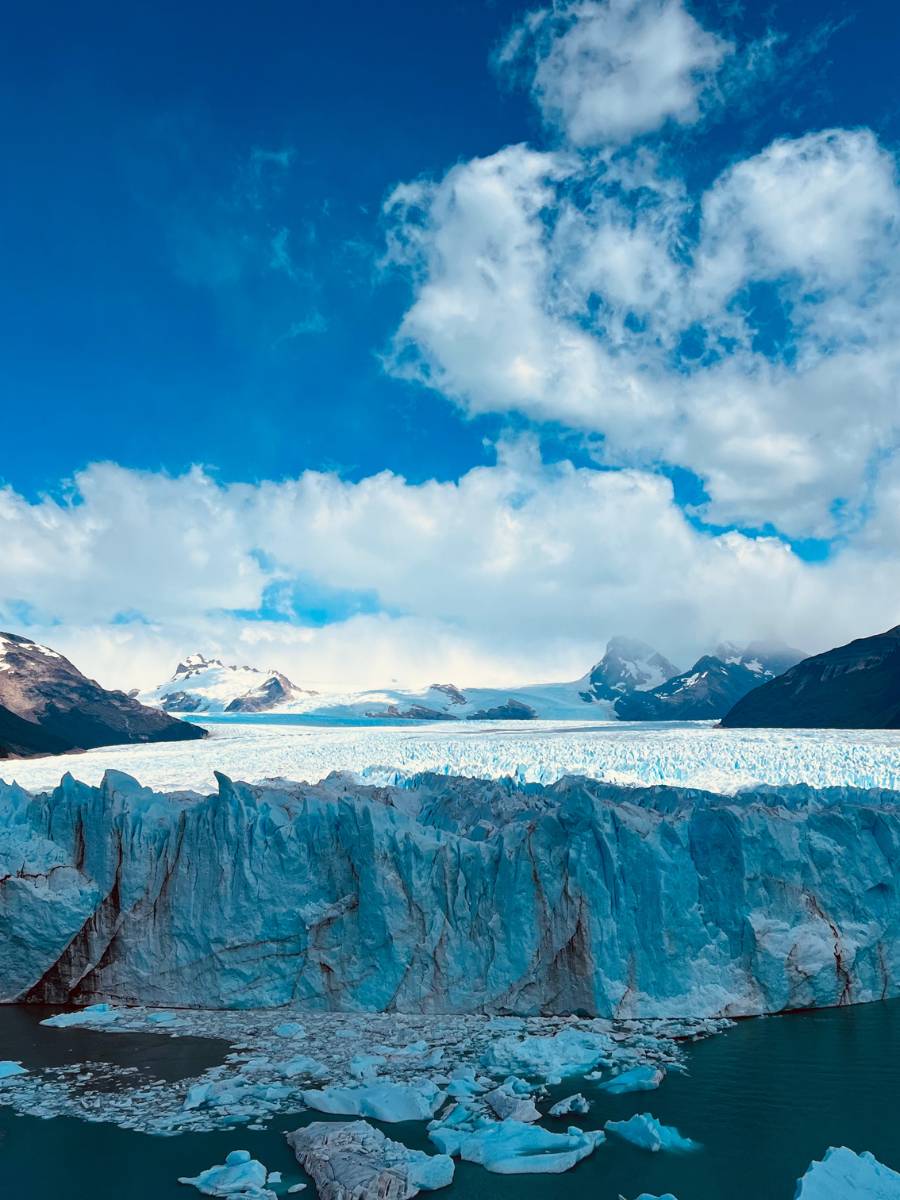 How To Get To Patagonia
The easiest way to start the journey through Patagonia is to fly into a major international hub like Santiago, Chile, or Buenos Aires, Argentina.
If you have the time, I highly recommend spending at least 24 hours exploring Buenos Aires before continuing on to Patagonia.
This gives your body a chance to adjust to the time zone before you embark on physically demanding hikes plus you'll experience a side of Argentinean culture that you won't see further south in Patagonia.
From Buenos Aires, the natural first stop in Patagonia is taking a short domestic flight to El Calafate, Argentina.
We chose to then take a bus from El Calafate straight to El Chalten but you can explore these two towns in either order. They are just two hours apart so it's a relatively short (and scenic) drive between them.
Once you are in El Calafate, there is no need to take any more flights to explore Patagonia, it's all accessible by private transfer or bus.
We chose to take buses because this was an affordable comfortable option. The buses are coach-style buses that offer plenty of leg room and many even provide snacks or a meal on board.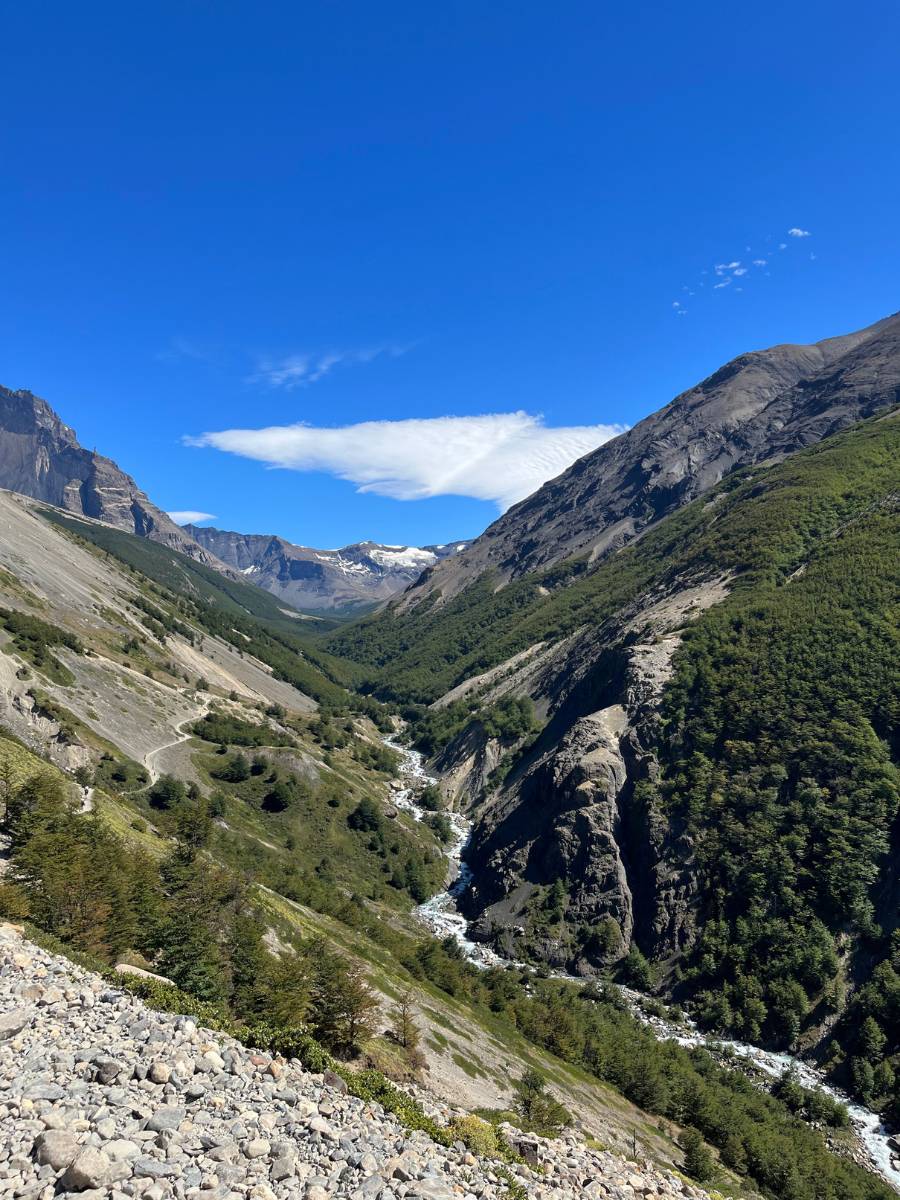 Tips To Know Before You Go to Patagonia
There are several important things to keep in mind when planning an adventure in Patagonia.
While there is a well-worn backpacker route here, it's not a place that's easy to show up in with no advanced plans because it is so immensely popular.
The sheer volume of travelers passing through these parts during peak season (December to March) means that the best hostels and campsites get booked up quickly. So here are some things to consider before going to Patagonia.
Book Accommodation in Advance
For popular experiences like the O or W Circuit in Torres del Paine National Park in Chile, accommodation and campsites book up months in advance.
Travelers planning to do these routes in January should plan to book their campsites as early as October.
Hostels, hotels, and guesthouses in Patagonia also book up quickly so be sure to book far in advance, especially when trying to find places that are budget-friendly. Booking.com, hostelworld.com, and Airbnb are valuable resources for finding places to stay in these small towns.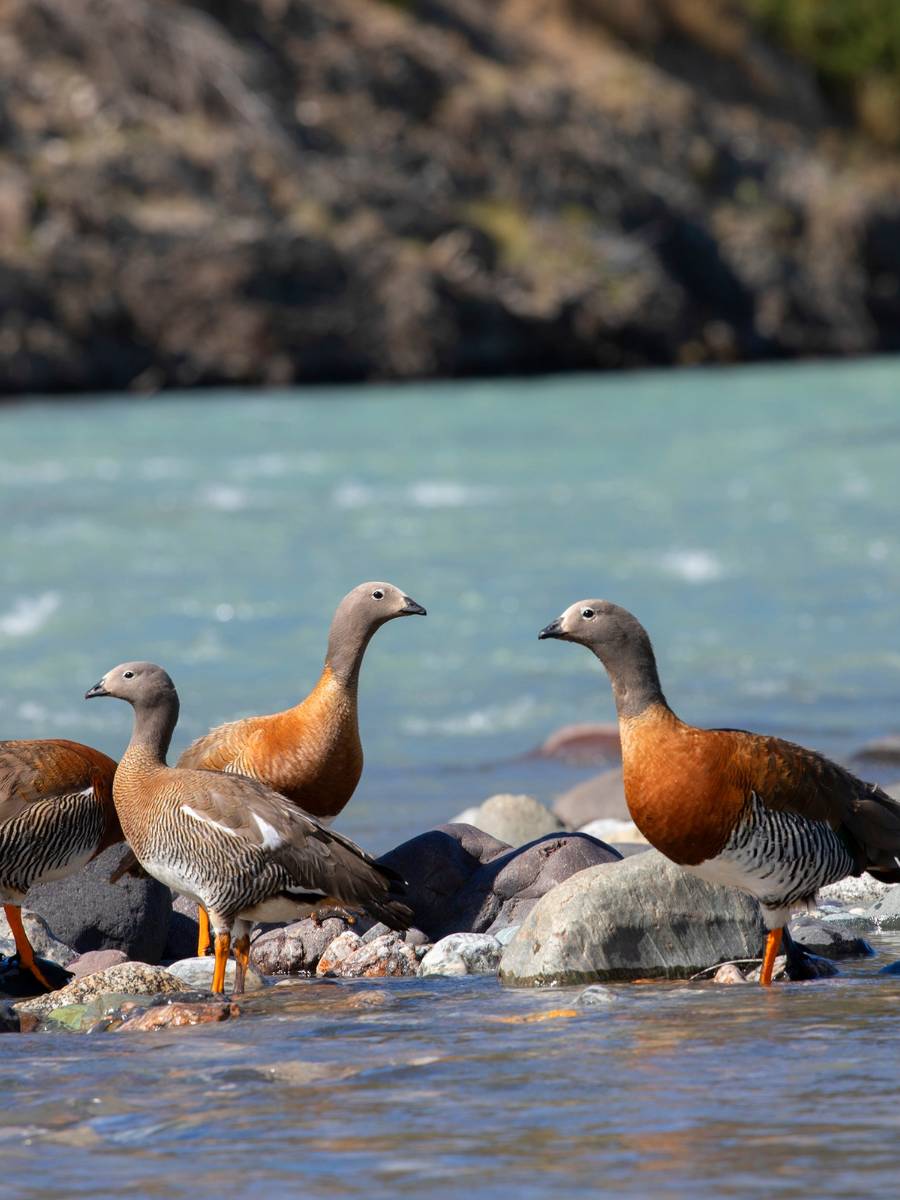 Pack Light
Not only will some of the adventures you have in Patagonia require carrying your backpack for several kilometers each day, but a lot of travel between towns will be by bus which has limited luggage space.
Most buses in the region allow you to carry on a small backpack in the overhead storage and then you can store 1-2 bags at the bottom of the bus.
Leave your rolling luggage at home and opt for a large backpack for the most convenient experience in Patagonia.
Plan For All Weather and Seasons
Patagonia is notorious for its ever-changing weather conditions so it's possible to experience multiple seasons in a single day.
From hot sun, to intense winds, and periods of rain within a span of 8 hours, I can confirm you'll want to pack for all scenarios to keep yourself comfortable throughout the trip.
In January 2023 we went from wearing rain jackets, windbreakers, and winter hats to t-shirts, shorts, and sunscreen within a couple of hours while in Chilean Patagonia. Pack accordingly.
Exchange Your Money in Buenos Aires
This tip only applies to the Argentinean part of Patagonia but can really help travelers with staying on a budget.
Because of how unstable the Argentine Peso is, there is a huge demand for foreign currency in the country.
This means that if you use Western Union to transfer money or exchange cash in USD or CAD at a Cambio in Buenos Aires, you can take advantage of the Blue Dollar exchange rate, which is almost double the value of the normal exchange rate.
You can do this in El Calafate or Ushuaia as well (with Western Union) but there are longer lineups here since a lot of tourists take advantage of this money-saving option. So budget how much cash you'll need and take out most of it in Buenos Aires at the start of the trip.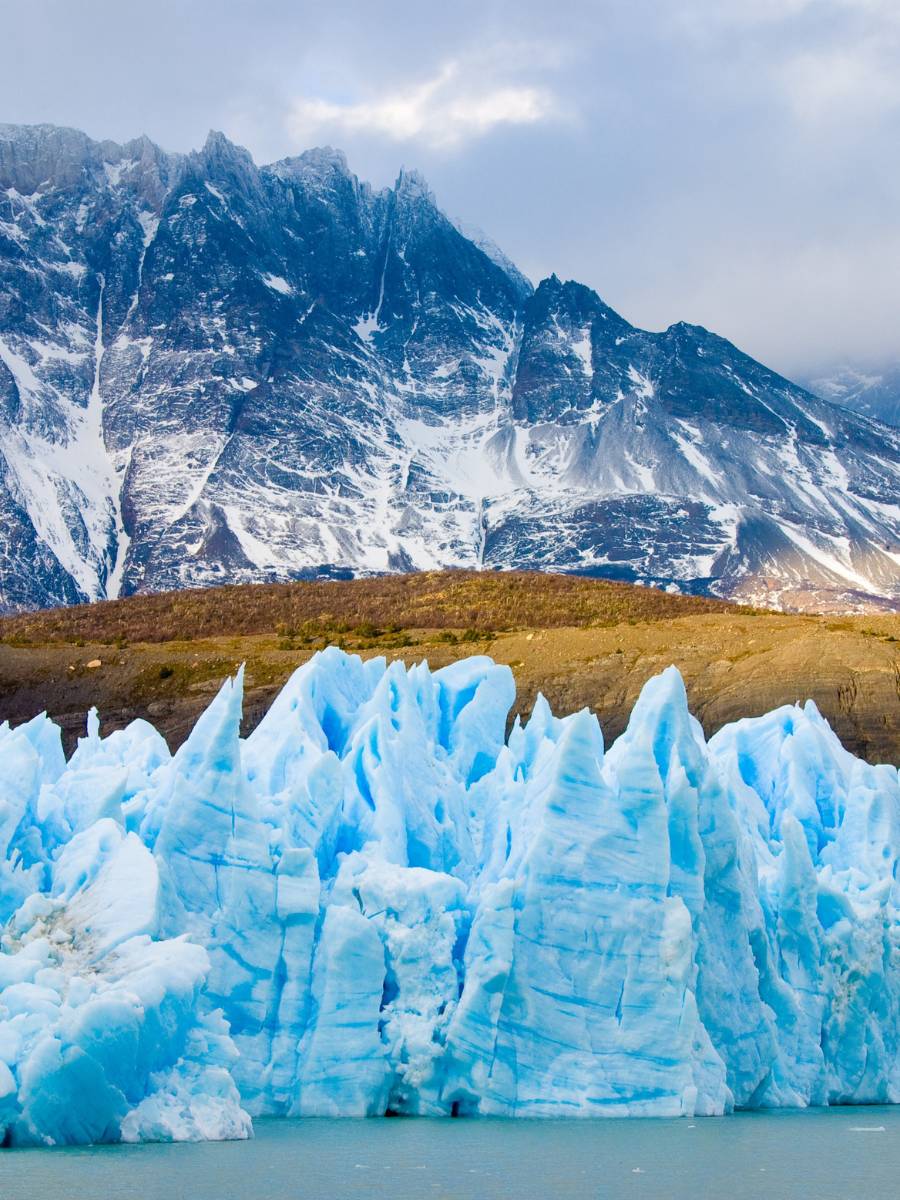 Top Destinations in Patagonia
Within Chilean and Argentine Patagonia, there are several towns and destinations that stand out as being can't-miss spots.
El Chalten
El Chalten is a small village in Argentina with a population of fewer than 2000 people. Despite its small size, there are a lot of tourists visiting here in peak season for hiking and there is a huge tourism industry to support that.
El Chalten has plenty of hotels, hostels, and restaurants – check out this blog post about where to eat in Argentina for suggestions of the best food in Patagonia and beyond. This is also the famous Laguna de Los Tres hike to do here, which is the main reason a lot of people visit.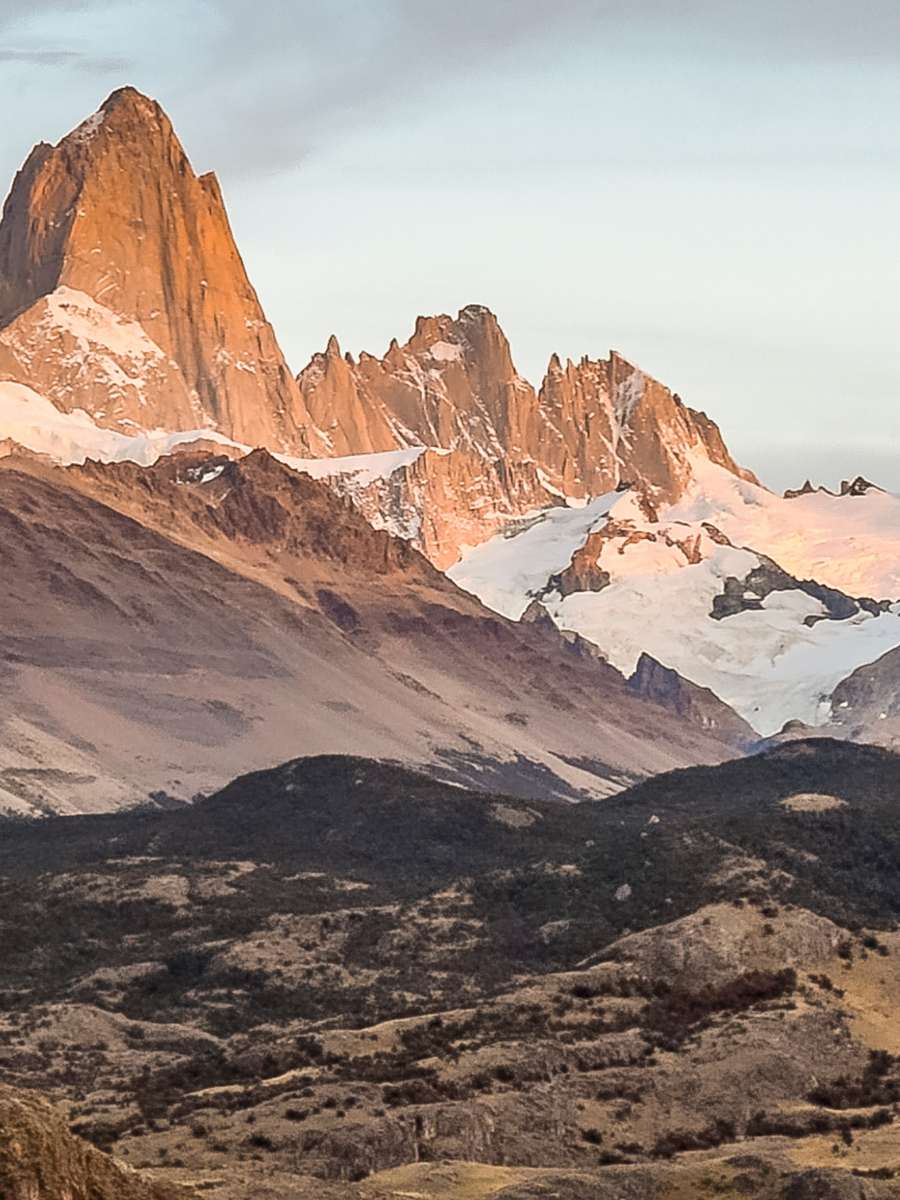 El Calafate
El Calafate is a gorgeous town that is much bigger than El Chalten. It has lots of restaurants and hostels, plus is home to a beautiful nature reserve called Reserva Laguna Nimez.
This is a fun place to spend a couple of hours walking around and spotting birds and other wildlife. From El Calafate, it's also worthwhile to book a day trip to Perito Moreno Glacier, which is the size of Buenos Aires.
Puerto Natales
On the Chilean side of Patagonia, most people start their adventure from the town of Puerto Natales. It's a lovely town that is scenic and has some delicious dining options.
Spend a night or two here as a jumping-off point for hiking in Torres del Paine National Park.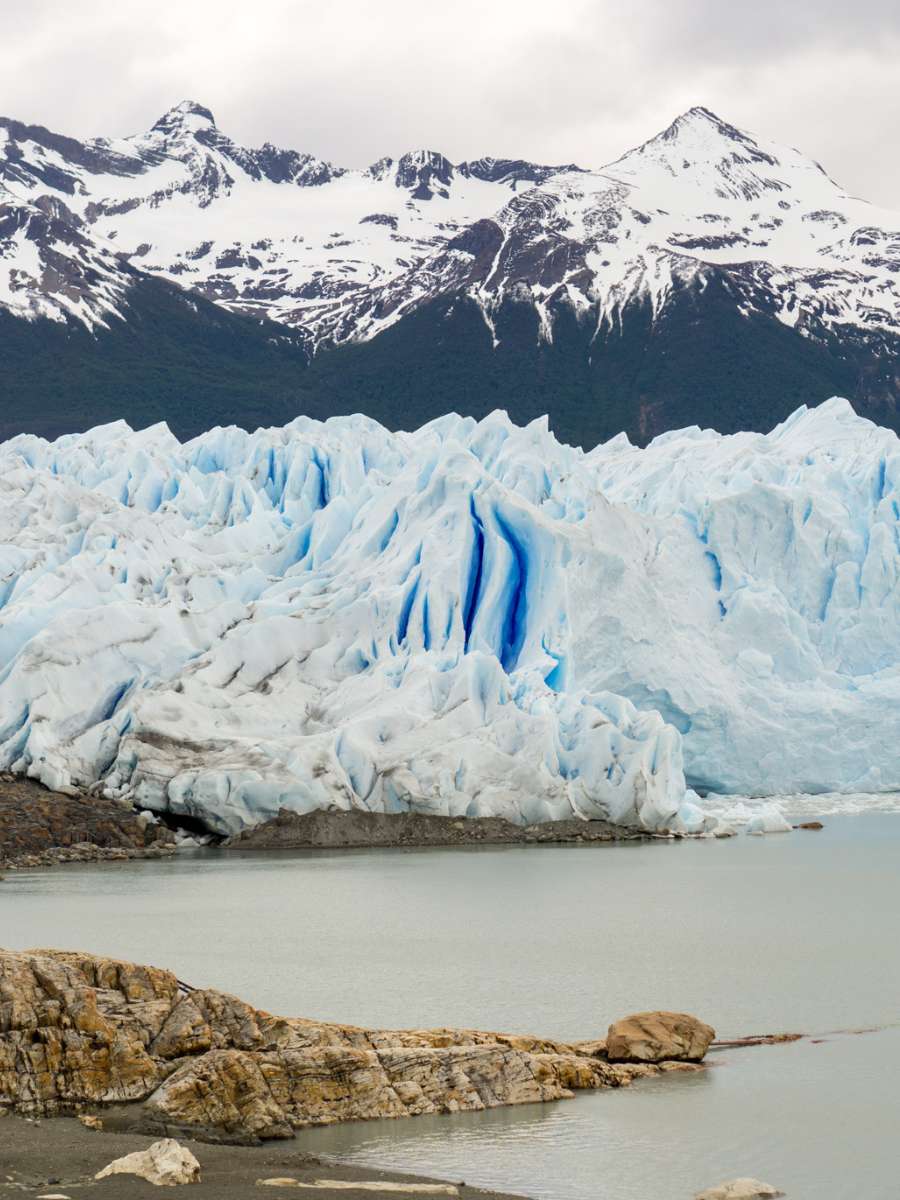 Punta Arenas
Punta Arenas is another town on the Chilean side of Patagonia that offers a chance to take a day trip to see wild penguins. It's easily accessible by bus from Puerto Natales or Torres del Paine National Park.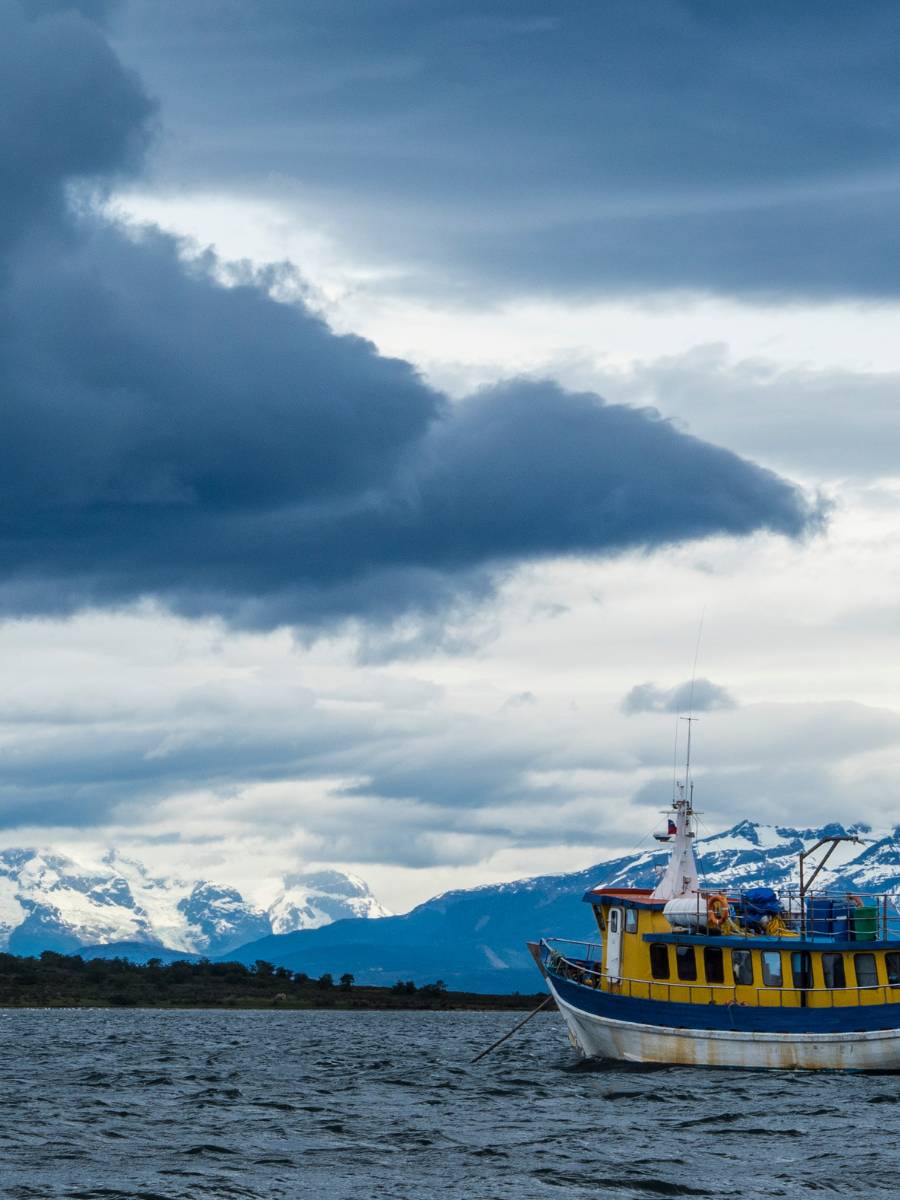 Torres del Paine National Park
Torres del Paine National Park is one of the most visited spots in all of Patagonia. Located in Chile, it's possible to reach the park by bus from El Calafate, Puerto Natales, or Punta Arenas.
Many people spend 4-10 days in the park doing one of the famous treks called the W Trek (4-5 days) and the O Circuit (8-10 days). The W Circuit was the reason I visited the park and it was the adventure of a lifetime.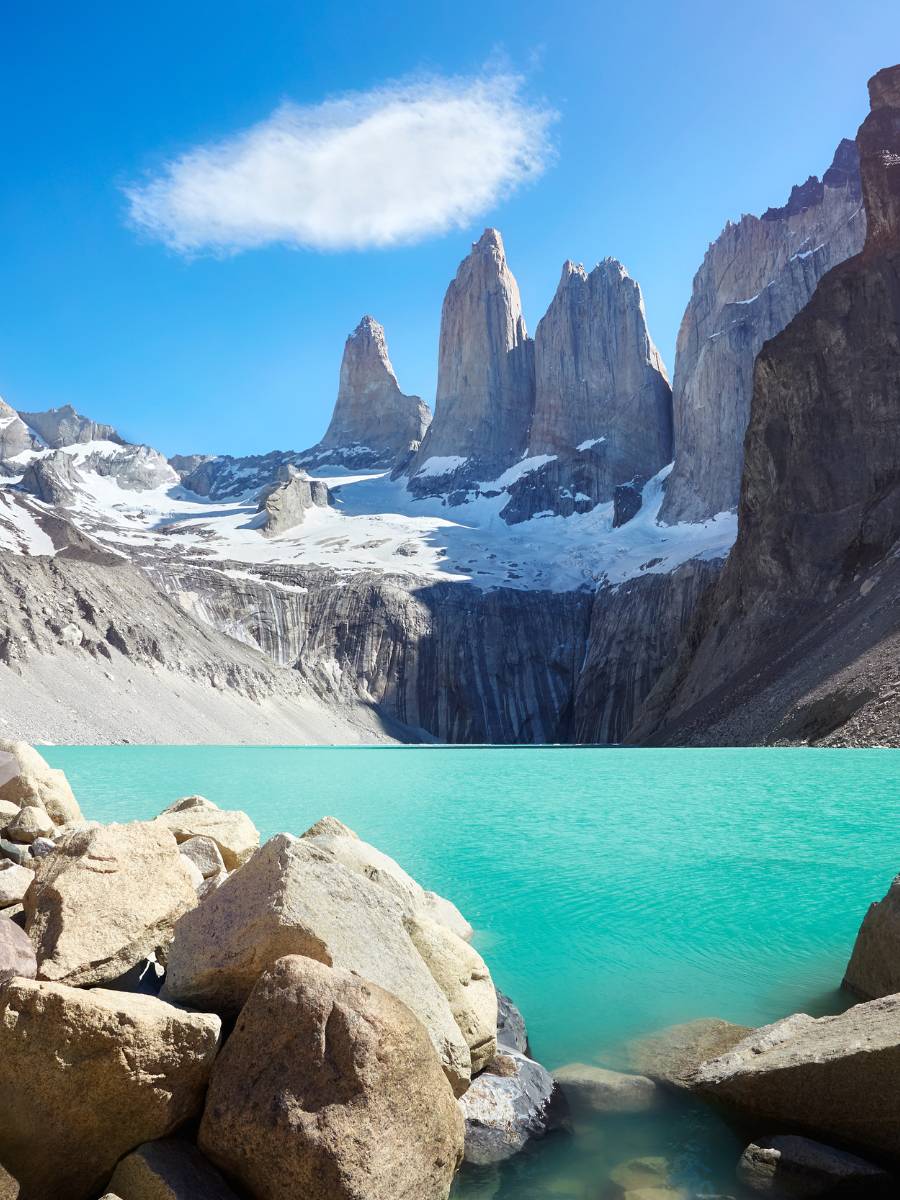 Ushuaia
Ushuaia is the southernmost city to visit in Patagonia and is home to Tierra del Fuego National Park where there are even more scenic hiking trails to explore.
In addition to being a unique part of Patagonia, this city is also the departure point for cruises heading to Antarctica. Although it's in Argentina, Ushuaia has a distinctly Scandinavian feel.
How To Get Around in Patagonia
Bus Sur is going to be the most convenient option for transiting between various destinations throughout the region known as Patagonia.
It's a Chilean bus company that offers comfortable coach buses between major Patagonian towns and cities, including the international border crossings from Argentina to Chile.
The longest bus ride we took on this trip was 11 hours from Punta Arenas, Chile, to Ushuaia, Argentina, on Bus Sur.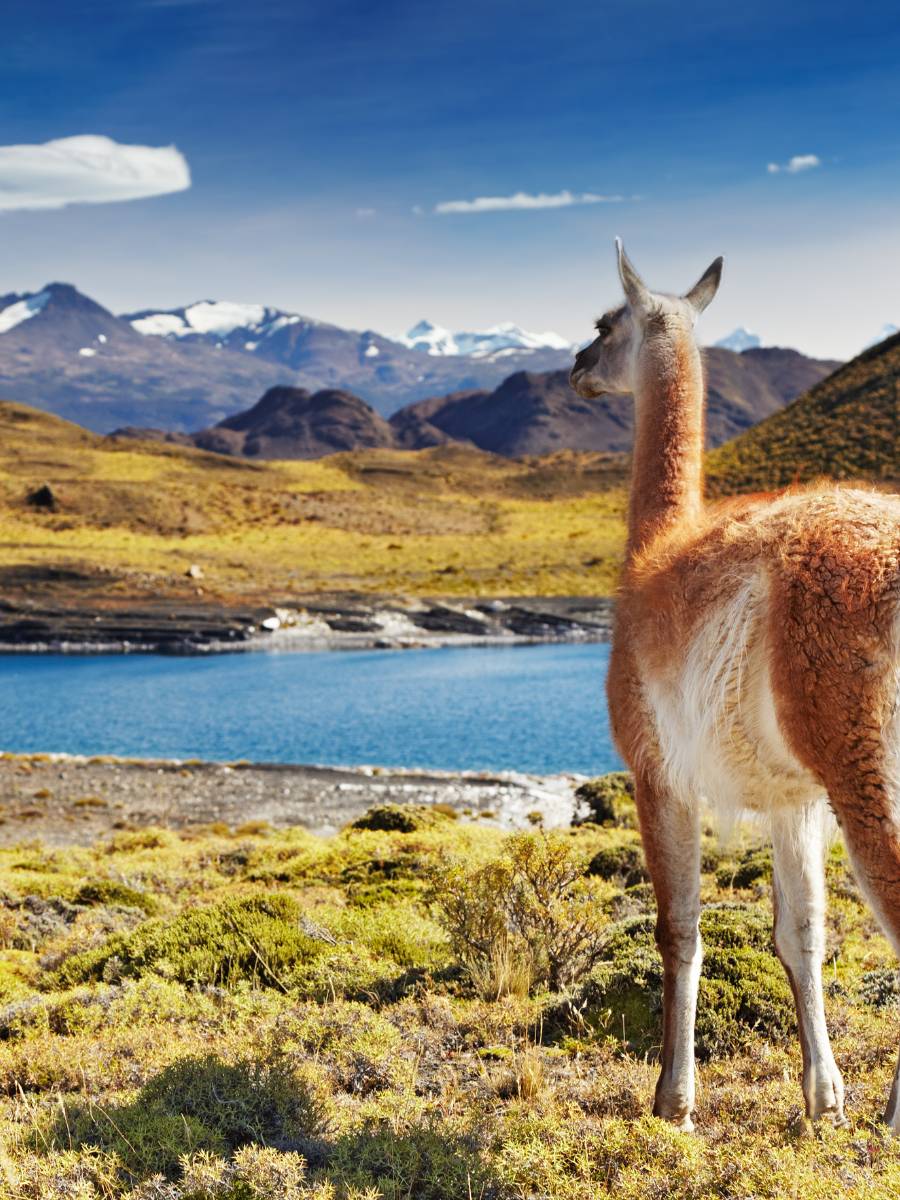 The journey saw our bus get on a ferry and cross the international border overland. There were two rest stops along the way for snacks and bathroom breaks, plus we received free sandwiches and juice boxes on board.
Overall, Bus Sur is a convenient and comfortable way to travel through Patagonia if you aren't renting a car or being driven in a private vehicle as part of a tour.
Since it's a very common route to travel from El Calafate to Puerto Natales to Punta Arenas and down to Ushuaia on this bus service, you'll probably start to notice the same backpackers on your buses along the way.
This is great because the more you see these familiar faces the easier it is to make lifelong friends on this incredible adventure.
AUTHOR BIO
Robynne Trueman is a Canadian writer and traveller. She is always searching for her next destination and loves sharing travel information with others. When she's not writing, you can find her hiking with her dog, practicing yoga, or jet setting somewhere on her bucket list. To view some of her original works, check out her personal blog at www.truemantravels.com.