8 Thrift Stores in Chicago You've Got to Shop At
Get ready to explore some of the best thrifting spots in Chicago where you can score trendy, vintage, or simply cheap clothing and household items without breaking the bank.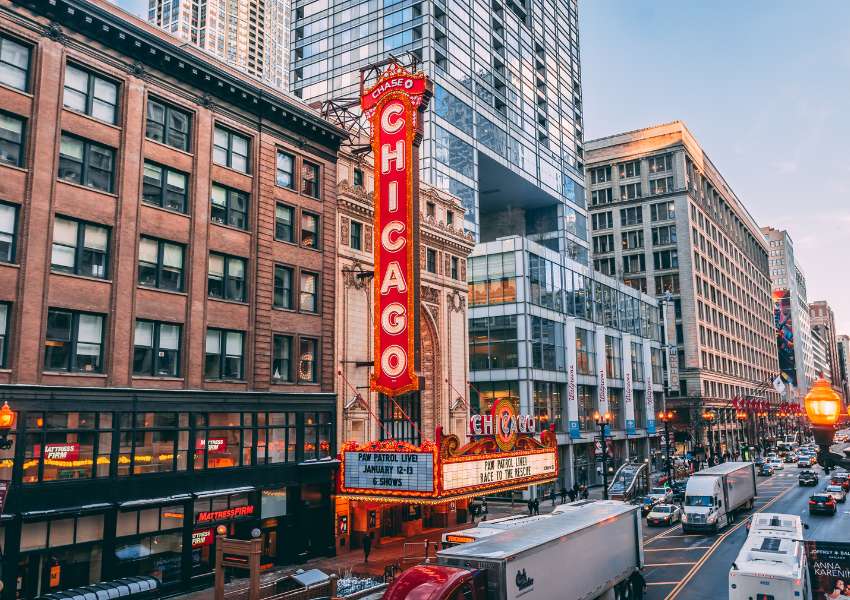 Thrifting shopping in urban cities is the ultimate adventure for those who love to hunt for hidden gems. And if you're visiting Chicago, exploring these stores can give you a glimpse into the unique culture of Chicago – each store has its own vibe and selection that reflects the city's diverse personality.
It's also a great alternative to high tourism spots like the Art Institute of Chicago and Navy Pier.
Where to Thrift in Chicago
Thrifting is not very common in popular neighborhoods of the city, like the Magnificent Mile. However, when it comes to thrift shopping in Chicago, there are a variety of neighborhoods that offer great options for thrifters.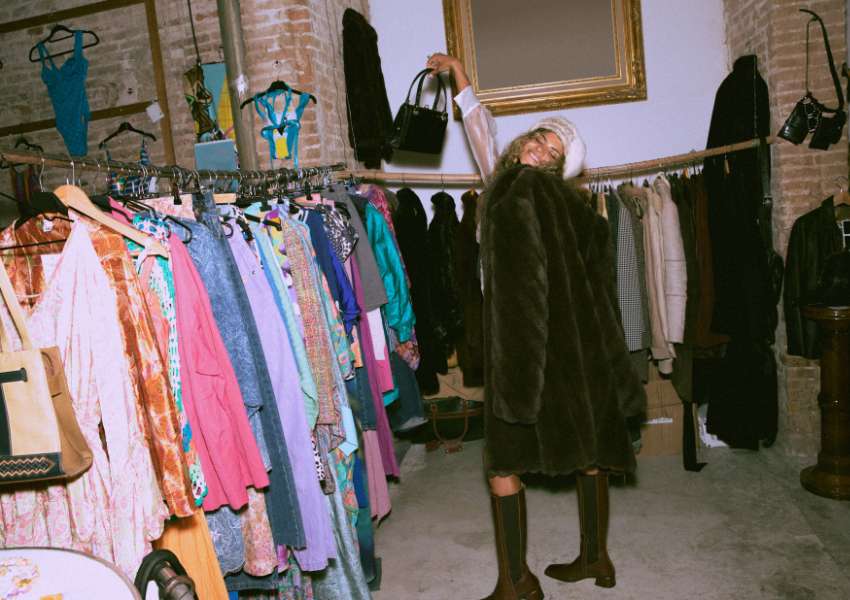 One popular area is Wicker Park, which is home to a variety of vintage and thrift stores, as well as other unique boutiques and shops.
Another great neighborhood for thrift shopping is Logan Square, which offers a mix of vintage and secondhand stores alongside local boutiques and restaurants.
Why You Should Thrift Shop in Chigado
Thrifting in Chicago can also be a great way to support the local economy and reduce waste. By shopping at thrift stores, visitors can help keep unwanted items out of landfills and support small businesses in the community.
Additionally, the affordability of thrift shopping can be especially appealing to visitors on a budget.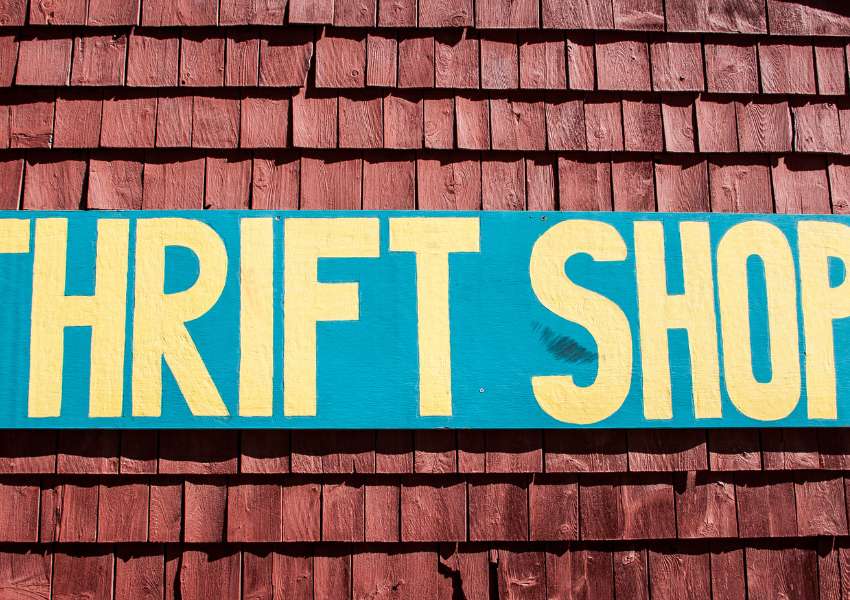 1. Goodwill | 1201 W Washington Blvd
Goodwill stores are a favorite among locals and tourists alike. They offer high-quality clothes, shoes, and household decor at dirt-cheap prices.
You can find designer clothes from brands like Banana Republic, The Loft, and Penguin for a fraction of their original price.
Open from 9 AM to 7 PM (except Sundays when they close at 5 PM), Goodwill stores are a great place to start your thrifting journey.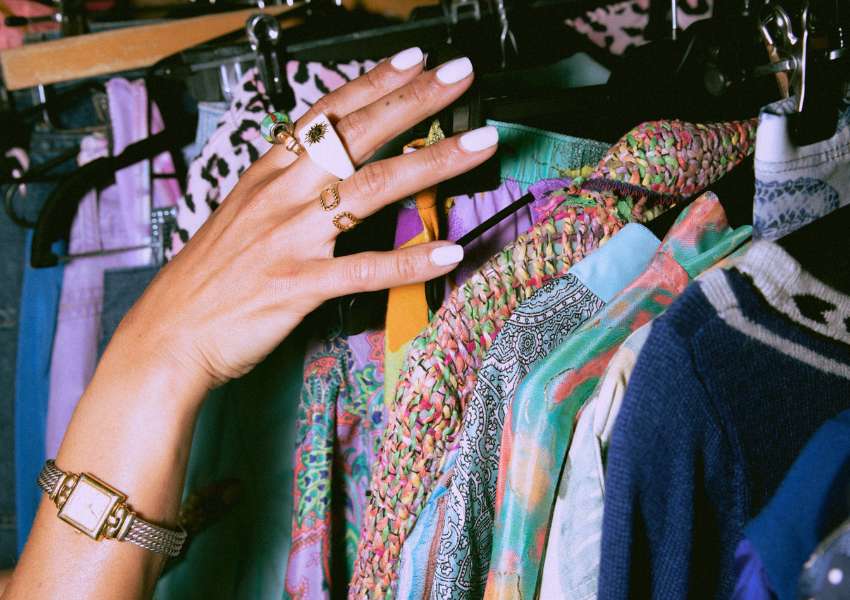 2. The Brown Elephant | 5404 N Clark St
If you're looking for a treasure trove of odds and ends, including clothes, jewelry, furniture, vinyl, DVDs, CDs, and electronics, head to The Brown Elephant.
With multiple locations in the city and nearby suburbs, this large warehouse-like store is a paradise for bargain hunters.
T-shirts are only two dollars, while good dress shirts cost around $4 to $6. On some visits, you can get 50% off on furniture and $10 off on men's coats.
3. Ragstock | 1459 N Milwaukee Ave
Ragstock is another must-visit thrift store in Chicago, especially if you're looking for funky and fresh clothing. In addition to onesies and ugly Christmas sweaters, they also have whimsical t-shirts and colorful Hawaiian shirts, and denim overalls.
You can find tons of leggings and costumes for Halloween too. With two floors of trendiness, Ragstock is a unique and fun place to shop. On clearance, you might even find a hat for $1 or sunglasses for $2.
You'll be in good shape if you pop in between noon and 7 PM any day of the week at this Wicker Park location.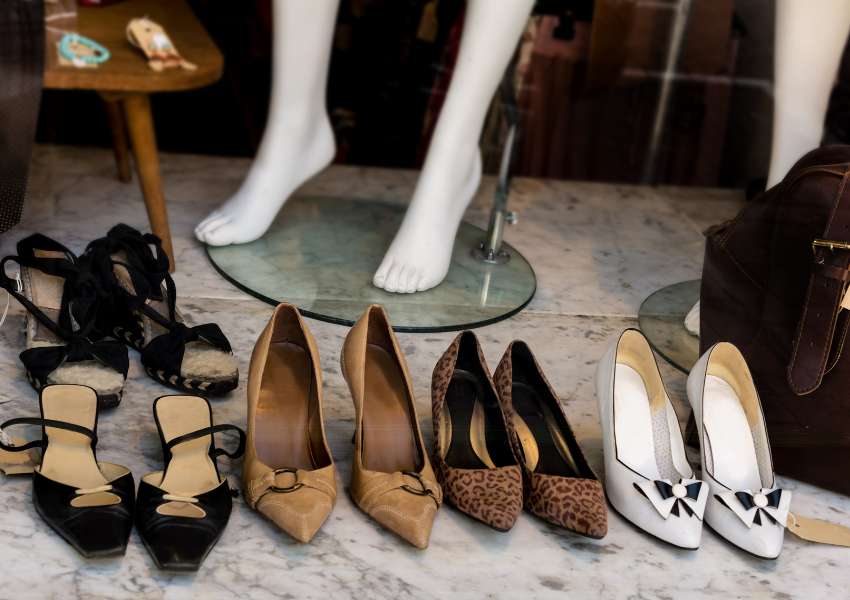 4. Buffalo Exchange | 1478 N Milwaukee Ave
Another great thrift store in Chicago is the Buffalo Exchange. The items here are in excellent condition, and the prices are very affordable. You'll find youthful and well-known brand names like Old Navy and Forever 21.
The shoes sit atop each carousel of clothing racks, and the quality is top-notch. You might end up buying things that you never knew you needed, and that's the beauty of thrift shopping. Buffalo Exchange also purchases gently used clothing, but they are very particular!
YOU MAY ALSO LIKE:
5. Kokorokoko | 1323 N Milwaukee Ave
If you're looking for some 80s and 90s-style clothing and accessories, then Kokorokoko is the place to be! Though the prices may be slightly higher, it's worth it to shop in a space with such cute decor and well-organized items.
This store is a must-visit for any true vintage shopper, where you might even find a coveted "three-peat champions" Chicago Bulls snapback hat!
The owner handpicks each item in the store, ensuring that only wearable pieces of high quality are offered. At Kokorokoko, great pride is taken in finding unique and rare vintage pieces for customers to enjoy.
6. Vintage Underground | 1507 N Milwaukee Ave
Vintage Underground is the ultimate treasure trove for those seeking vintage costume jewelry, accessories, and all-around amazing finds!
Whether you're after something for everyday wear or a special occasion, their selection is unmatched. And when it comes to designer jewelry, they've got the goods from the likes of Weiss, Eisenberg, and Haskell to Christian Dior, Givenchy, and YSL.
Their collection of sterling silver rings is particularly impressive, but you'll also find a dizzying array of other pieces to choose from, including rhinestones, runway-ready styles, copper, stones, cameos, lockets, rings, and brooches.
If you can dream it up, Vintage Underground has got it. And if that's not enough to pique your interest, they've also got an awesome beauty and fashion blog that covers topics like Tips for Buying Lingerie for Your Woman and the Effects of Cosmetic Surgery.
So, when you're in Chicago, don't miss out on this gem of a store. They're closed on Mondays, but their safe hours are from Noon to 5 PM, with some extended hours on weekends.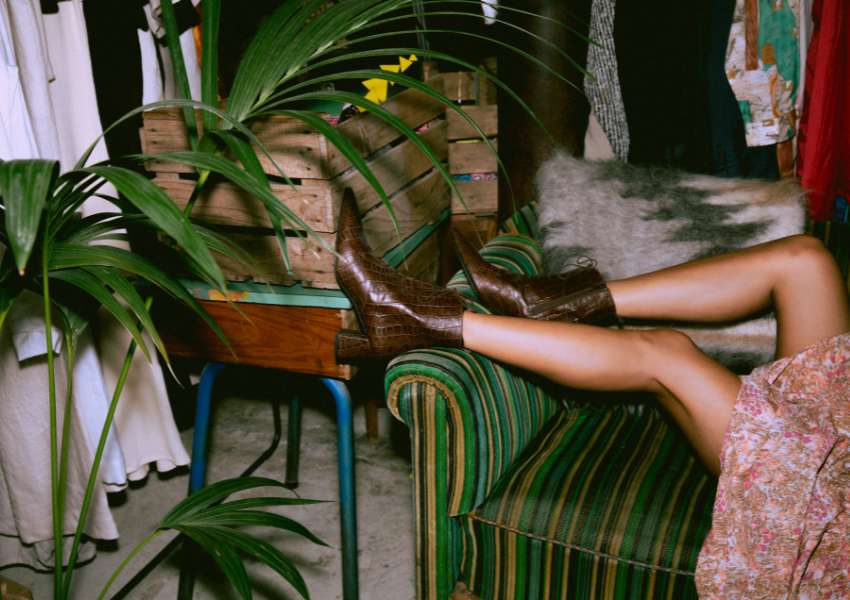 7. Pilsen Vintage | 1430 W 18th St
Attention all fashion lovers! With a range of styles from the 40s up to the 80s, this shop is packed to the brim with pieces that perfectly match your unique taste. And the best part? They've got a killer selection of dresses in all sizes that are sure to make you feel like the belle of the ball.
Whether you're on the hunt for vintage or thrift finds, they've got you covered. And hey, who says the kids should miss out on all the fun? You might even be able to snag some stylish threads for the little ones. So, swing by any day of the week between 11 AM and 7 PM to discover your new favorite spot for fashion.
8. El Dorado | 2634 N Milwaukee Ave, Chicago
This thrift store sure knows how to set the mood for a shopping spree. Picture this: Kanye's hit tune "Gold Digger" blasting through the sound system while you dig through the racks for hidden treasures. It's the quintessential Chicago thrifting experience, and no wonder it made our list of must-visit spots on an Illinois road trip.
And the prices? They're downright reasonable, with color-coded tags making it easy to snag a bargain. Browse through a tantalizing selection of handbags, shoes, scarves, belts, and even a section of men's clothing. Sure, the dressing room and cash register lines might be a bit of a wait but trust us – it's worth it when you come across that perfect find.
Gather up your squad and make a day of it in the vibrant Logan Square neighborhood. Don't miss out on the chance to shimmy and shake your way through a thrifty adventure at this gem of a store.
Wrapping Up: Thrift Shopping in Chicago
In conclusion, it's important to keep in mind that thrifting requires patience and a willingness to search for hidden gems. You may need to sift through racks of clothing or sort through piles of items to find what they're looking for. But the thrill of finding a unique item at a great price can make the effort well worth it.
Overall, thrift shopping in Chicago can offer a unique and rewarding experience for visitors. It's a great way to discover vintage items that may not be found in traditional retail stores. So, if you're touring Chicago, be sure to add thrift shopping to your itinerary!
Guest post by Tanya Taylor | Travels & Treasures