How to get to Holbox Mexico is a question most people traveling the Yucatan Peninsula have.
Once a hidden gem only the most experienced travelers in Mexico knew of, today, Holbox Island has gained a ton of popularity for all the right reasons.
Although small, Holbox doesn't slack when it comes to picture-perfect beaches, striking natural wonders, and artsy vibes.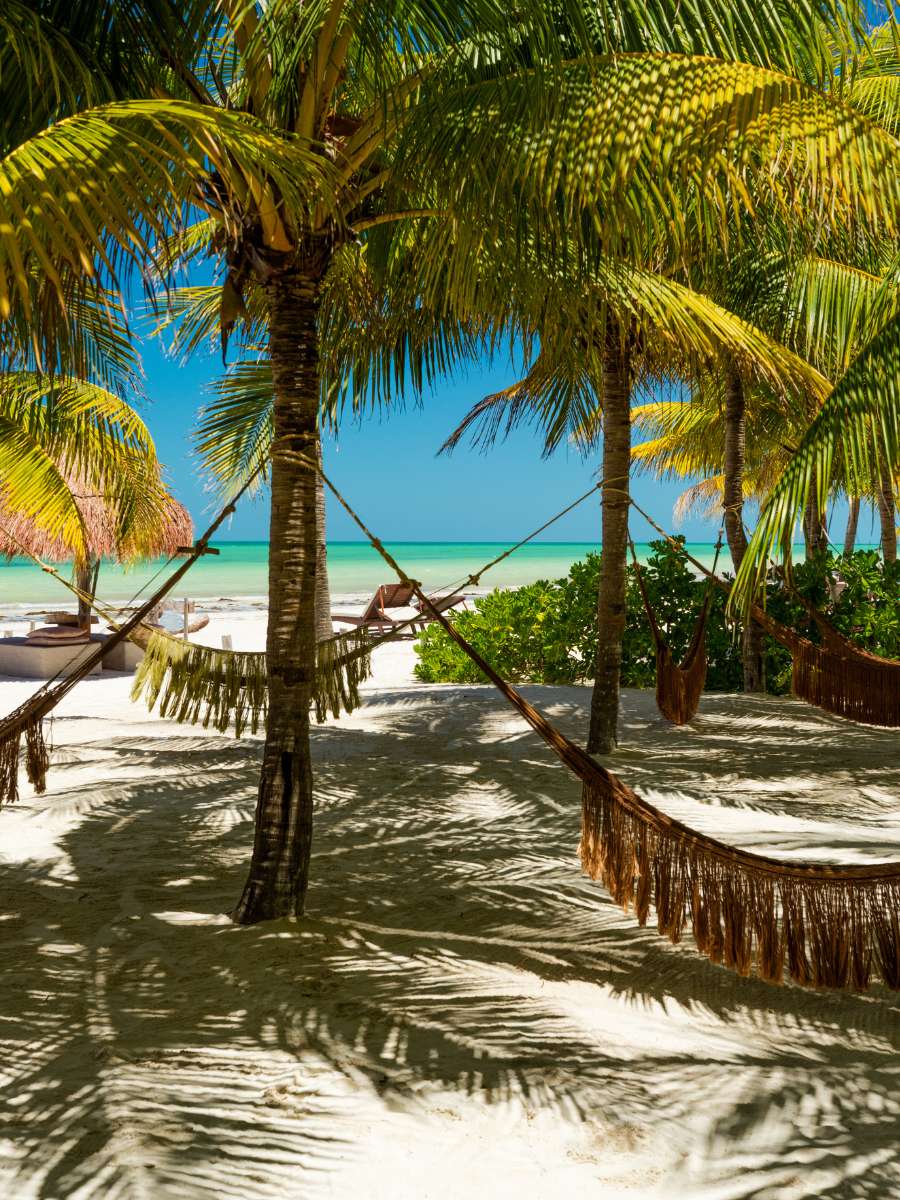 Holbox is home to just over two thousand people (it was only a thousand just a couple of years back). Its city center (the inhabited part of the island) is very small, which means the rest of the island still remains pretty much undeveloped and pristine.
Plus, even when you find yourself in the island's downtown, you won't see any cars, modern buildings, or chain shops, which makes Holbox feel much more authentic than any other big town in Quintana Roo.
If you're wondering how to get to Holbox, I put together a simple guide for you. Getting here from pretty much anywhere in Yucatan and Quintana Roo is actually very easy and can be done on any budget.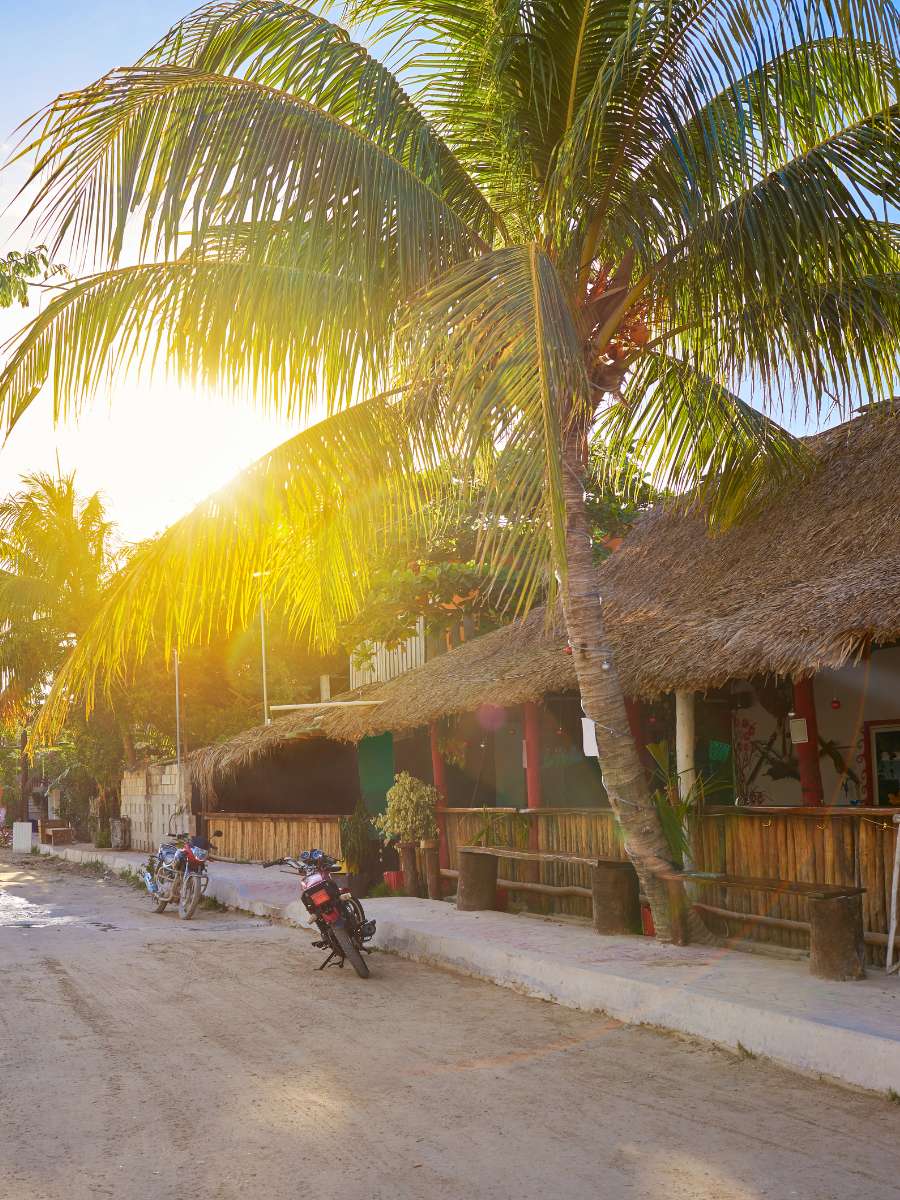 Where Is Holbox?
Holbox is a small island located off the coast of Quintana Roo on the north coast of the peninsula. Because it's an island, the only way to get to Holbox is via ferry, boat, or plane.
How To Get To Holbox
There are many ways to get to Holbox depending on your budget, travel style, time, and the size of the group you're traveling with. Here's how to get to Holbox in every possible way: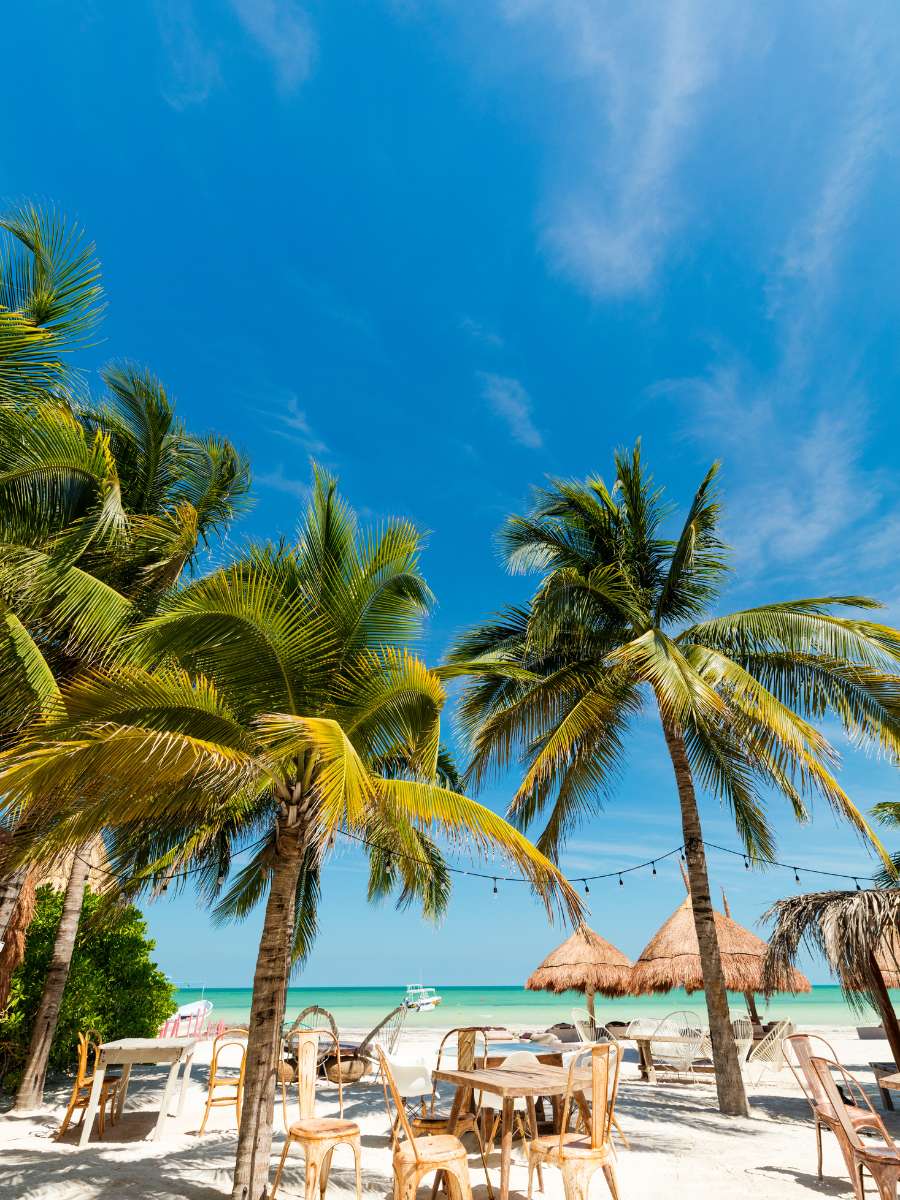 From Cancun, Tulum, Valladolid, Playa Del Carmen, Merida, And Others
How To Get To Holbox On The Ferry
The ferry is the most budget-friendly option to get to Holbox.
It departs from a small town on the coast called Chiquilá, so you will need to get there first. I highly recommend booking your tickets in advance, see here how to book your bus and ferry tickets together to Holbox.
There are several bus companies that offer routes to Chiquilá from pretty much any major city and town in Yucatan and Quintana Roo (Cancun, Tulum, Playa del Carmen, Merida, Valladolid, and many others).
There are different bus companies available, but the one I always recommend is ADO because the buses are super comfortable, air-conditioned, and punctual. Bus prices vary depending on where you are traveling from.
When you get to Chiquilá, you will be dropped off at a small bus station that is a few steps away from the ferry terminal. You will see it, but if you don't, just follow the rest of the people (most people traveling to Chiquilá by bus are going to hop on the ferry).
The ferry leaves every thirty minutes, so don't worry too much if you miss it.
There will be another one coming soon and you can use that time to eat at some of the food stands scattered around the malecón of Chiquilá.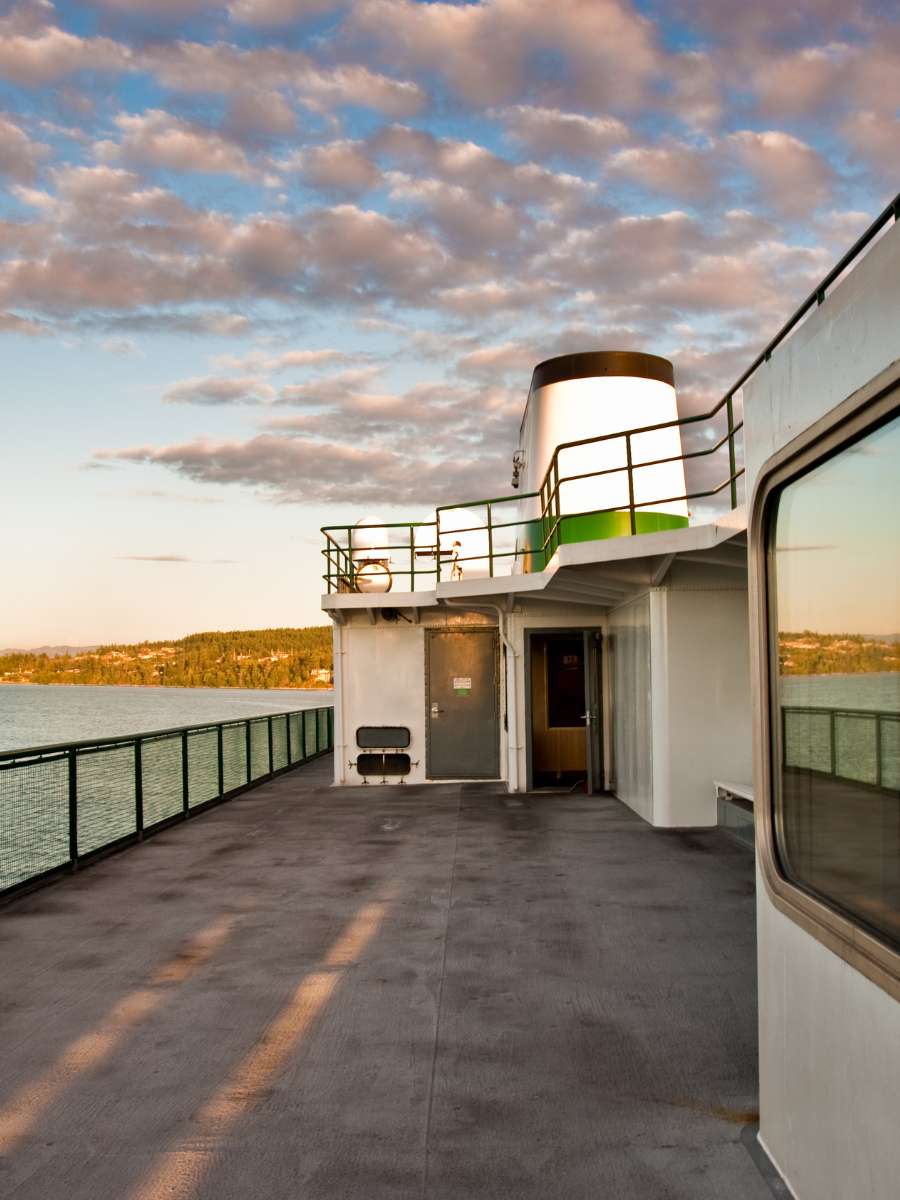 There are two companies operating ferries to Holbox:
9 Hermanos: Every hour from 6 am to 9 pm.
Holbox Express: Every hour from 7:30 am to 9:30 pm.
The ferry ride is very quick and takes just under 30 minutes to get to Holbox. It's comfortable, has to be air-conditioned, and they sell snacks on board.
It's also common for musicians and mariachis to play music on board, so you'll be entertained enough that you'll barely even realize you're in Holbox already when to get there!
When you get to Holbox, there will be plenty of taxis ready to drop you off at your accommodation. They are actually quads rather than cars, so get prepared for a somewhat bumpy (but fun) ride!
Getting To Holbox Via Private Transfer
While you can't get to Holbox directly by private transfer, there are lots of options from Cancun to Chiquila.
If you're traveling with a group, this option may wind up being very cost-effective if you share the cost of the transfer.
YOU MAY ALSO LIKE:
How To Get To Holbox From Cancun The Fast Way
If you want to get to Holbox as fast and easy as possible and budget isn't an issue for you, you can book a private plane that will get you to Holbox in just 35 minutes (plus, the views from the plane are incredible!)
There are many plane sizes available depending on how many people are traveling. For instance, a private plane for 5 people costs about $800 USD, that's $160 USD per person if you split it. The price isn't too bad if you consider you will save a significant amount of time getting to Holbox.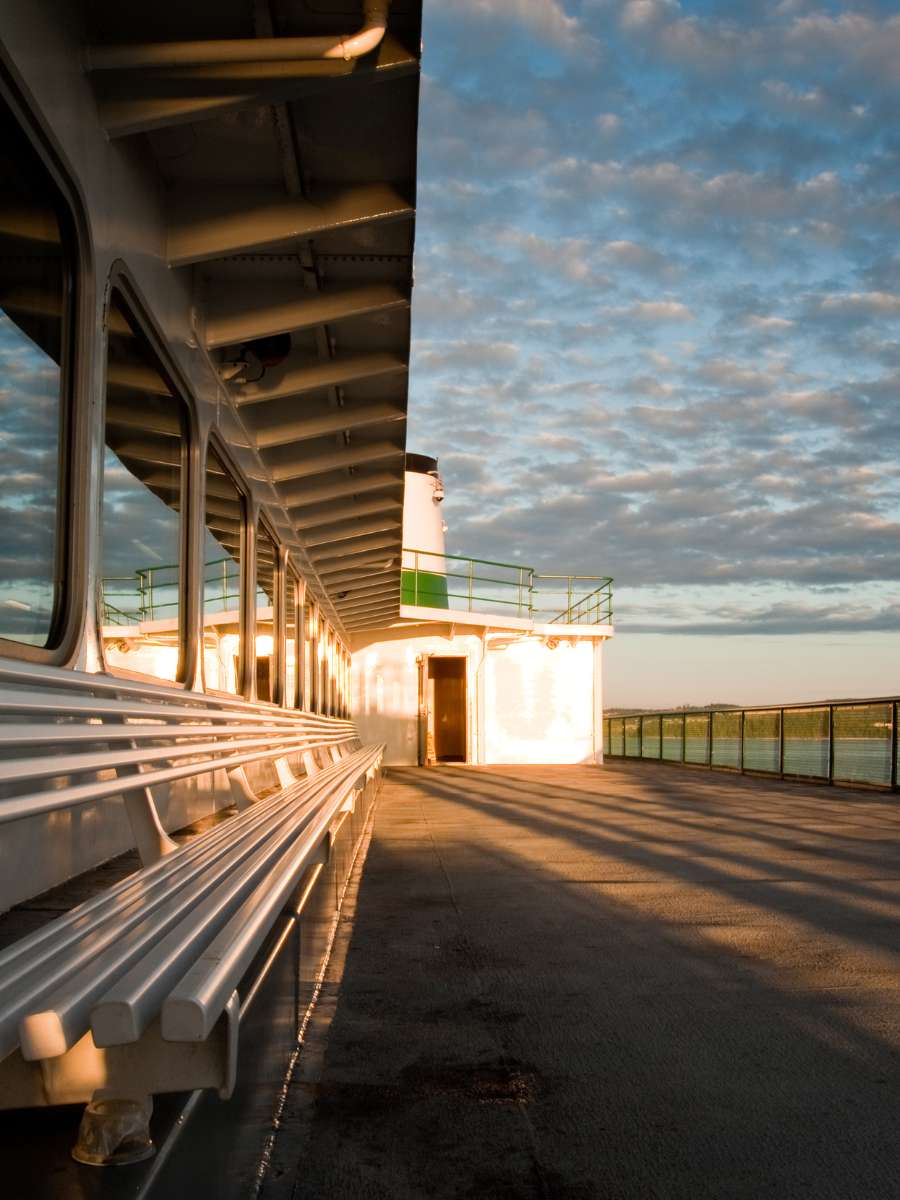 Visiting Holbox Island On A Day Trip
If you don't have time to overnight in Holbox, another way to get the Holbox experience is by booking a day trip. I wouldn't recommend doing it independently if you can't stay at least one night on the island, but it is very doable by booking a tour.
Here is a wonderful tour option that operates from places like Cancun, Tulum, and Playa del Carmen. They will pick you up at your hotel and take you to Holbox directly.
With that said, though, if you can manage to include at least a night in Holbox (but I would recommend two so you can fully relax), I highly recommend doing that because Holbox is definitely one of the biggest gems in Quintana Roo (that's coming from someone who has traveled there extensively many times).