Things to do in Holbox Island, Mexico
How do you even begin to plan a trip to an island that is saturated with beauty, natural wonders, and picture-perfect white-sand beaches?
Holbox Island used to be one of the biggest hidden gems in Mexico and the Yucatan Peninsula, but it has gained a lot of popularity because, well… it's a truly amazing destination!
With so many things to do in Holbox, planning the perfect itinerary isn't easy, so I've put together the ultimate travel guide to Isla Holbox in which I answer every question you might have about visiting the island.
Best Things To do in Holbox Island
Walk over a sandbank to Punta Mosquito
As far as idyllic things to do in Holbox go, this one takes the cake. Rent a bike and drive through the beach to the easternmost accessible point in Holbox.
Once you reach a tiny stream, you'll have to lock your bike and continue by foot through virgin beaches until you reach a white sandbank in the middle of the ocean that connects to Punta Mosquito.
Bring enough water and a few snacks. If you're lucky enough, you may even find flamingos! This was my favorite thing to do in Holbox! 🙂
Punta Cocos
The best spot in Holbox to watch the sunset is definitely Punta Cocos. Grab your bike and drive to Holbox's westernmost point.
On the way, you'll pass through a myriad of restaurants in case you want to grab a bite, but the best way to do sunset at Punta Cocos is to bring your own beer and snacks and just… watch the sun go down.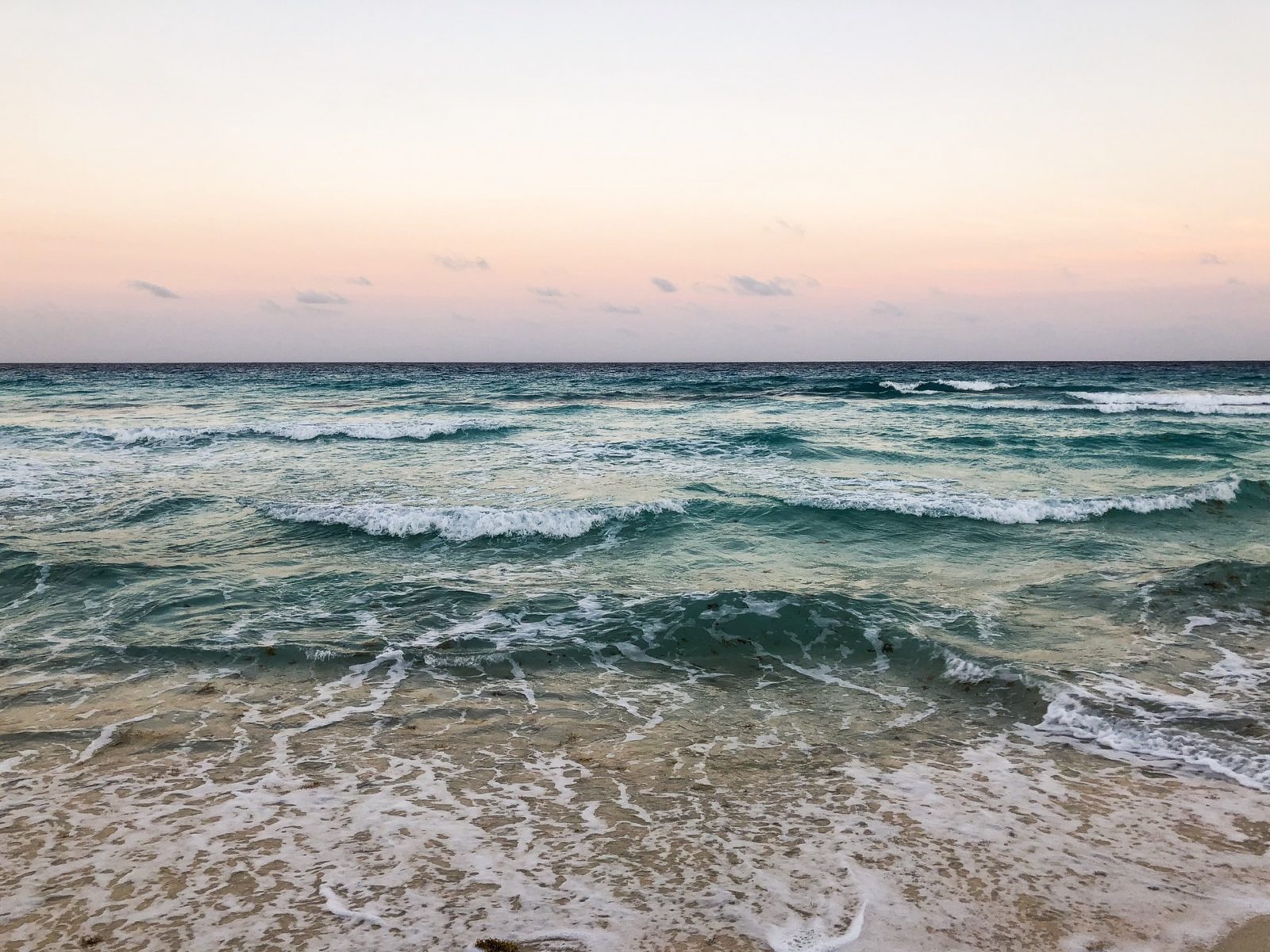 Cabo Catoche
Cabo Catoche is the exact point where the Gulf of Mexico and the Caribbean Sea meet. While the main point of visiting Cabo Catoche is to see unraveling nature – there's a lot of history here, too!

Find all the street art
One of my favorite activities in Holbox is exploring its streets in search of cool murals! Seriously, Holbox rocks its street art scene and there are always new artworks popping up everywhere you look in the center!
Kiteboarding
The waters around Holbox are incredibly tranquil and shallow, making it one of the safest places in the world to learn how to kiteboard. There is a school on the island with professional instructors.
Refugio Mapuches
A home for stray animals in Holbox. If you love dogs, this is your go-to place in Holbox! Visiting is free, but you can always donate any spare change or help the team by taking the dogs for a walk.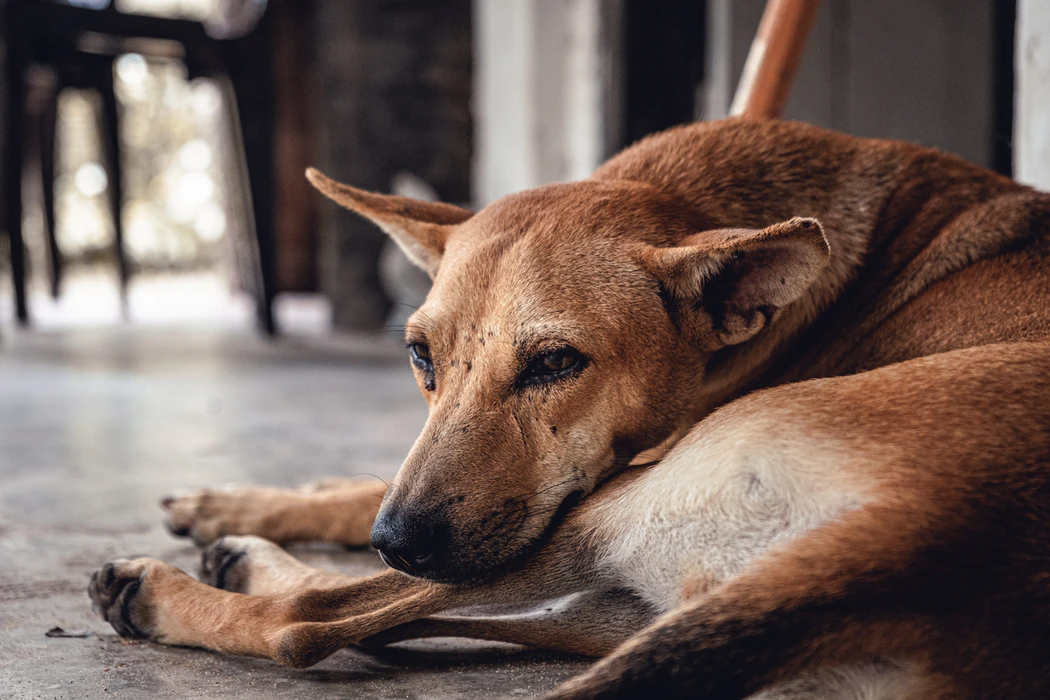 Paddleboarding
Another popular thing to do in Holbox is to grab a paddleboard and explore over the island's waves.
You can rent one all over, but there are also a few beach bars, like Carolinda Beach Bar, where you can use their paddleboards for free if you purchase a drink or meal.
Relax at the beach hammocks of Holbox
Boho-style bars and restaurants have sprung up through Holbox like the plague and while each one is unique, they all have one thing in common: water hammocks!
As far as instagrammable spots in Holbox go, a waterfront swing is probably one of the most quintessential picture props you'll find on the island. Head over to Ensueño Holbox, grab a bite at their restaurant, and swing away!
Bioluminescence
Holbox boasts a few bioluminescent beaches, and one of the best things to do on Isla Holbox at night is to take a tour to see this natural phenomenon!
There are two types of tours available, one involves paddle boarding around Punta Cocos and the other one is a proper boat tour that will take you further in (the latter is obviously the more expensive option).
Getting the chance to see tons of plankton glowing in the dark is a highlight of any beach tour. It doesn't look as amazing as that mesmerizing scene on Life of Pi, but it's still freaking cool!
Isla Pájaros
A small mangrove islet inside Yalhau Lagoon that boasts an incredible variety of birds (the name of the island translates into "Bird island", and the name really does it justice.
Flamingoes, herons, pelicans, and seagulls – take your pick, stroll through the island, and try to catch a glimpse of some of the birds from one of the viewpoints.
Isla Pasión
Another stunning islet you must visit when in Holbox! Set a 10-minute boat drive away from Holbox, you'll find virgin beaches here away from civilization.
Tip: You can easily visit Isla Pájaros and Isla Pasión in one day on tour. Ask around at downtown Holbox and you'll easily find a boat driver to take you to all three. These tours also take visitors to a Yalahau Cenote, a cenote that is said to contain healing properties (in fact, the Mayans call it "the fountain of youth").
That third stop, though, was a bit disappointing in my opinion, the cenote isn't underground and looks more like a small lake. If you're into bird-watching, though (or want to see flamingos), then the tour is worth it just to see Isla Pájaros alone!
If not, and your time in Holbox is a bit limited, I'd skip the tour and choose other things to do in Holbox instead.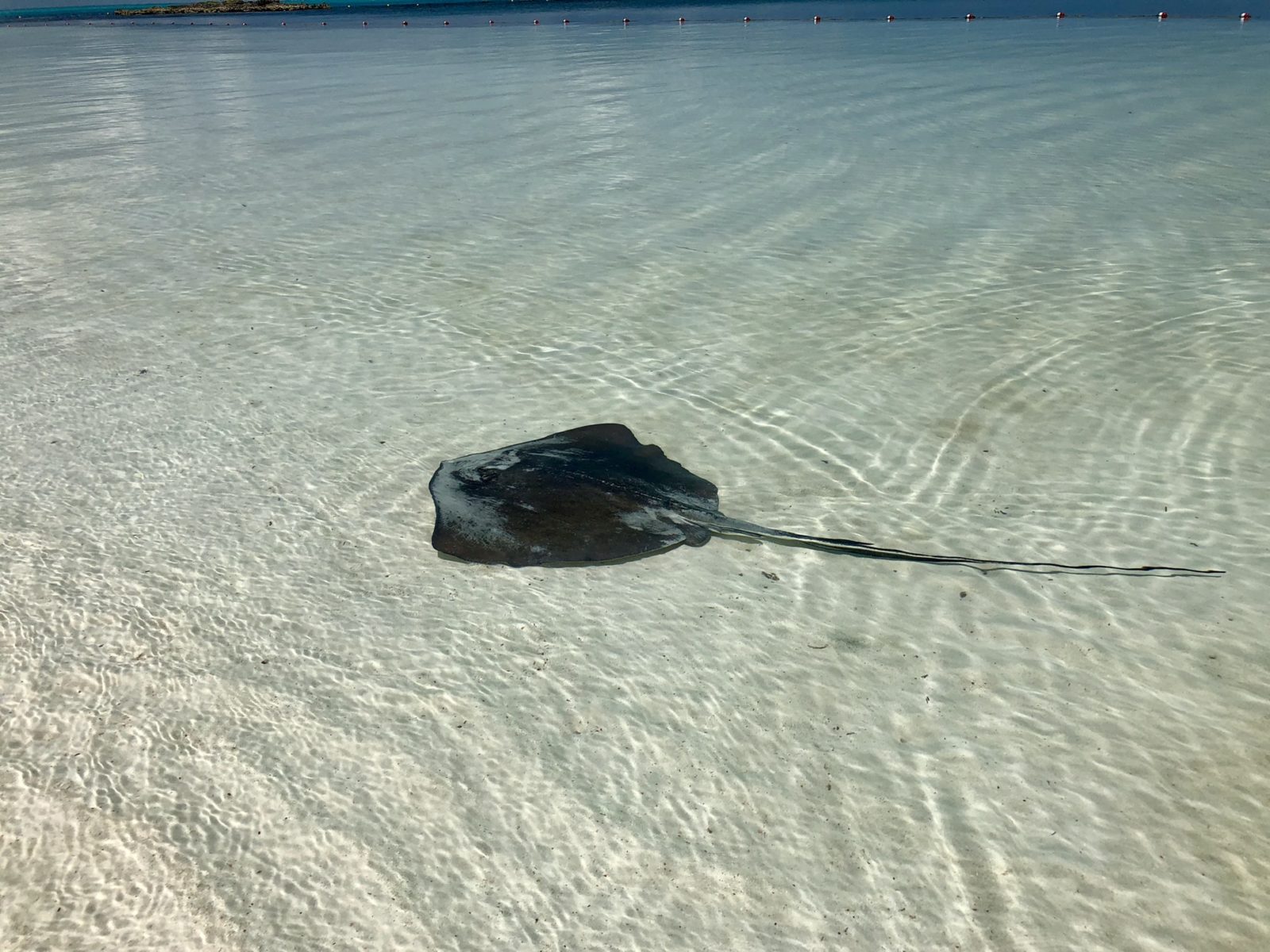 Is swimming with whale sharks in Holbox ethical?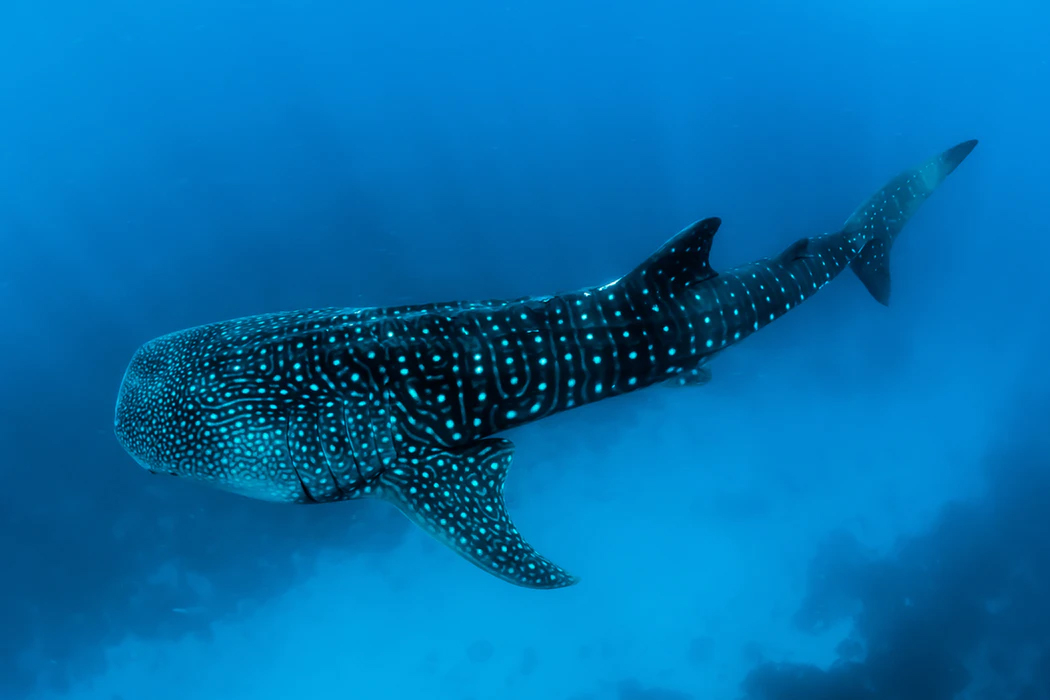 Every year, between June and September, swimming with whale sharks around Holbox is a popular activity and the reason many people visit the island.
However, I won't lie – after doing it myself, I felt like the experience wasn't ethical. It's advertised as such, but the reality felt much different.
Even though only two people from each boat are allowed to swim with the sharks at a time, the fact that there were over a hundred boats swarmed around them made the rule feel kind of pointless.
Moreover, I noticed a few whale sharks with scars on their fins from cuts made by the boats getting way to close to them.
It was bittersweet for me. One one hand, getting so close to them was amazing, but on the way back, I couldn't help but feel uneasy about the whole situation.
I know that's not exactly what you want to read on a guide to Holbox, but I wanted to include it nonetheless.
Where to eat and drink in Holbox
Isla del Colibrí – Breakfast at its finest! Serving eggs, fresh juices, and typical Mexican dishes, you'll want to visit this restaurant at least once. The address if Porfirio Diaz 80, but you'll have no issues finding it as its set in a bright pink house.
Roots – Think Italian food mixed with pre-hispanic cuisine. You wouldn't expect the staple dish of a Mexican island to be pizza, but in Holbox, Lobster Pizza is the must-try dish.
Antojitos La Sirenita – A super small and local place that specializes in small dishes like sopes, tacos, chalupas.
ALMA Bar – A boho-chic bar offering great cocktails served by the pool with amazing views of the ocean.
Mandarina Restaurant & Beach Club – Head here at night for beachfront dinner + drinks. Their gourmet dishes are to die for and well worth the price.
Raices Beach Club – Nightlife in Holbox doesn't get crazy as it does in Cancun, but if you're in the mood for a night out, Raices Beach Club is where you're most likely to find it.
How to get around Holbox
What makes Holbox feel like paradise is the fact that there are no paved roads and noisy cars in sight. The downside, though? Getting around might sound like tricky business, but Holbox's downtown is very small and can easily be navigated on foot. Still, though, there are a few options to get around the island if walking isn't exactly your jam:
Bicycle – This was my go-to mode of transportation during our week in Holbox. We rented ours for just $150 a day at our hotel and were good to go.
Golf cart – Bikes are fun, but so are golf carts! This option is a bit pricier, but will also get you from place to place faster. As a rule, you can rent one for a day for around $900 pesos, which isn't too shabby! The downside to golf carts is that they're not allowed in certain areas of Holbox (to protect the nature), so you'll usually be confined to the downtown and nearby beaches.
Taxis – Even though there aren't many, taxis do exist in Holbox. Golf cart taxis, that is. You might want to haggle around, but usually, the price to get anywhere in downtown Holbox is 50 pesos.
Where To Stay in Holbox
Luxury
Casa Sandra – A boho-chic boutique hotel featuring dreamy decor in every room, a huge pool, and private beach. If you love boutique hotels, this is the best place to stay in Holbox! Check the latest rates here.
Hotel Villas Tiburón – A luxury hotel offering cozy villas and a rooftop pool, beach cabanas, overwater hammocks, and incredible food. Check the latest rates here.
Holbox Dream Beachfront by Xperience Hotels – Another amazing luxury option with beachfront views, a pool overlooking the ocean, and tree-house design. Check the latest rates here.
Budget
Mapache Hostel – If you're on a budget or backpacking Holbox, a great hostel to stay at is this! It's close to the beach and has a very cozy feeling. Dorms + camping options available. Check the latest rates here.
Don't forget to get travel insurance for your trip! As always, I recommend Safety Wing for great prices and coverage abroad. It starts at only $45 USD per month and will have you covered with everything you may need during your trip! Check them out here.
How To Get to Holbox from Cancun, Tulum, Playa del Carmen, Merida and others
Holbox Ferry
Getting to Holbox sounds like a bit of a trek due to its remoteness, but in fact, it's pretty easy regardless of what your travel style and budget are). Yes, it can be a bit time-consuming, but the journey is overall a comfortable one.
To get to Holbox Isla, you first have to make your way to the town of Chiquilá. There are several bus companies offering transfers to Chiquilá from major cities in the Yucatan peninsula (including Cancun, Merida, Tulum, and Playa del Carmen). There are a few different companies operating this route, but the one I can recommend is ADO – I take them ALL the time when traveling the Mayan Riviera and they're (in my opinion), the best bus company out there. It's comfortable, air-conditioned, and has electricity plugs.
The bus will drop you off right at the port in Chiquilá, where you can hop on a ferry to Holbox (ferries leave every thirty minutes, so don't worry too much about their schedules). The ferry takes 20 to 30 minutes to get to Holbox, but the ride is somewhat comfortable with enough place to sit and air-con.
Tip: If you purchase your bus ticket in Cancun or Tulum, you'll get offered a combined ticket that includes the ferry ticket, too. I don't recommend doing that as it will turn out to be more expensive. Purchase your bus ticket only and your ferry ticket at the port.
Private Transfer
If budget isn't an issue, you can also arrange a private transfer to Holbox Island. You'll get picked up wherever you want in Cancun, get on the ferry, and get picked up in Holbox and taken to your hotel. This is by far the easiest option, but it does cost significantly more money. If you're traveling with a large group, though, it's probably worth it
Visiting Holbox Island on a day trip
If you don't have enough time to spend a few days in Holbox, you can also visit it as part of a day trip using these two options:
From Playa del Carmen – You'll get picked up at your hotel in Playa del Carmen, drive to Holbox, and get to do some of the popular excursions around Holbox (Yulhau Island, Isla Pájaros, Isla Pasión, etc). Book your Holbox tour here.
From Cancun with Holbox Island Discovery – This tour will take you to two of the most famous islands in Holbox: Isla Pájaros and Isla Pasión. After lunch, you'll get two hours to explore Holbox on your own (a golf cart is included in the price). Book your Holbox tour here.
Still, though, if you can somehow manage to open your Yucatan itinerary and fit in a night or two on Holbox, I'd definitely recommend that over stying longer in Cancun or Playa del Carmen. Seriously, nothing compares to staying on a paradise Caribbean island like Holbox in which time sometimes seems to run still!
Travel Tips for Holbox
Hol-bosh. Holbox is pronounced holbosh. It's a Mayan word that means "dark hole". I know, right? It doesn't exactly scream paradise but the reason for the name is because there's a lagoon on the southern part of the island that has a black-ish color.
Currently, Holbox is home to just over one thousand people. And yep, even though the island is tiny, you'll find everything you need here. People in Holbox usually all know each other, so petty theft and crime are pretty much unheard of.
Holboxians are relaxed people who live day by day, so don't expect service to be fast here. Just relax and enjoy the fact that you're in a freaking paradise island.
Bring enough cash with you. There are only two ATMs on the island, and they run out of cash frequently, so you'll want to make sure you're stocked up to avoid having to take the ferry back and forth to get some cash on the mainland.
Bring reef-safe sunblock. Isla Holbox is part of a natural reserve and is home to many, many animals. In order to help conserve Holbox's life, bring a reef-safe sunblock. I love StreamToSea's products.
Travel Insurance for Holbox Island & Mexico
Medical care in Mexico is great, but it can get expensive. Moreover, if something were to happen while in Holbox, you'd likely need to get evacuated to Cancun – not cheap!
Mexico has so many adventurous activities to offer and so, you'll want to make sure your current insurance will cover you in the case of any accidents.
Honestly, you'll probably be fine (I don't mean to scare you!), but the chance of something happening does exist, and there's nothing like having peace of mind during your trip, right?
→ If you're still on the lookout for travel insurance for your trip, I highly recommend Safety Wing.
What to pack for Isla Holbox
Clothes + accessories
Pack light, breathable fabrics. Holbox is hot and humid year-round, so you'll want to make sure you don't wind up hating your clothes. Honestly? You'll be wearing a bathing suit most of the time, and there's no dress code here to keep in mind. If you want to live in shorts and a bikini top, that's totally cool!
Here's what I'd bring to Holbox when it comes to clothes:
Lots of dresses. I pretty much lived in dresses in Holbox. Pack a mix of short dresses and maxi dresses for evenings out.
Three bathing suits + one cover-up.
Denim shorts. I wore dresses 99% of the time while in Holbox, but a pair of shorts will also come in handy, especially when riding a bike or going on a boat tour.
A few tank tops.
Light sweater. It can get chilly in the evenings, especially if you hang out at the beach, so I always pack a light sweater just in case.
Underwear. Honestly, you'll be wearing a bathing suit 90% of the time while in Holbox, so underwear is optional, he!
Flip flops. You'll be living in these, so make sure they're durable and not slippery (a good brand is Havianas).
Sunglasses.
Small backpack + purse. A small backpack for day trips and a cross-body bag for every-day use.
Toiletries
Humidity and makeup don't get along very well and Isla Holbox is all about going back to the basics, anyway. Forget makeup and bring only essential toiletries like face wash, lotion, shampoo, toothpaste, etc. Basics, only!
Mosquito spray – If you pack just one toiletry for Holbox, make it mosquito spray with LOTS of DEET.
Sunblock – I recommend Stream2Sea's sunblock as it's reef-safe and doesn't contaminate the water. Holbox is located inside a protected reserve with lots of marine life under its waves, so a reef-safe sunblock is essential to make sure you leave only footprints. You can also buy sunblock at the shops on Holbox, but they're not environmentally friendly and they're freaking expensive to buy on the spot.
Useful extras.
Tap water in Holbox isn't safe to drink. Get yourself a purifying water bottle like the GRAYL. It filters bacteria, viruses, and chemicals from any source of freshwater in a matter of seconds. Not only is it more environmentally-friendly than buying and disposing of plastic bottles, which is already a bad thing to do, but even more so on an island that's surrounded by tons of marine life. Plus, it will also save you tons of money in the long run. I've used mine in Mexico, all over Africa and some parts of Southeast Asia and it has never failed me!
Travel towel. Travel towels are really light, dry up super quickly, and are so thin that they barely take any space in my luggage. It took me a few days to get used to the texture, but now I never travel without one (they can also double as blankets when it gets cold in the plane or in a bus). I recommend this one from Youphoria. Most hotels on Holbox with provide you with a towel, but this is a great option anyway to take on excursions and to the beach.
Packing cubes. They'll save you tons of space because they compress air and they're also a great way to stay organized. I can unpack easily and I always know where to find my things instead of scrambling through my bag and making a mess as soon as I arrive at my accommodation. I recommend this set of packing cubes from Ebags.
Dry Bag. A dry bag will soon become your best friend on Holbox. Even though the island is extremely safe and the chances of someone stealing your stuff while you swim, there's nothing like having peace of mind. I hate swimming and having to spend my time worrying about someone snatching my camera or wallet!
I love my Sea To Summit's Dry Bag for that reason. I got it from a friend when traveling Southeast Asia and it's not a must bring whenever I go to beach destinations. You can just pack in all your belongings and take the bag with you whenever you go for a swim! You can get yours on Amazon.
And that's my guide to Holbox! Hope you found it useful! 🙂 What are some other amazing things to do in Holbox that I didn't list?
Looking for other fun things to do after Holbox? Check out these posts too!
Disclaimer: This post contains affiliate links. This means that, if you decide to purchase something through my links, I might earn a commission at no extra cost to you.