Mexico's Yucatan Peninsula is one of my favorite places to travel in Mexico. From its pristine coastline, its incredible wildlife, and the most unique natural wonders, I always feel it's the perfect place to get an introduction to Mexico, so whenever someone comes to visit me, I always make an effort to show them around the area.

A perfect two-week Yucatan Peninsula itinerary for first-timers
I've traveled to the Yucatan peninsula six, maybe seven times so far, sometimes for a quick getaway, others to show friends around who come visit, and a couple have been full-on weeks/months of backpacking the area.
On my last trip, when a friend came to visit, I was at loss as to where to take her. She only had two weeks and the thing about the Yucatan Peninsula is that there is just too much to see and do. You could easily spend a few months traveling the area and not be able to see even half of what it has to offer.
What I decided to do, then, was to choose my absolute favorite places that I knew she would love and skip the stuff that I personally think is overrated.
We ditched Cancun and Playa del Carmen as I've been there several times already. Instead, we narrowed down our time in Tulum, and went straight to my favorite destinations in the Yucatan Peninsula, if not entire Mexico.
If you're traveling to the Yucatan Peninsula soon, you're probably feeling very overwhelmed like I did a few months back, so I decided to put together this two-week Yucatan Peninsula itinerary that combines the best the area has to offer: its beaches, its natural wonders, its Mayan culture, and its colorful cities.
I won't lie: it took me a hell of a long time to narrow things down because again, there's just too much to see and do here, so I hope you guys will enjoy it!
Days 1 & 2: Tulum + Surroundings
Whenever I land at Cancun airport, I usually get straight on a bus to Tulum. I've been to Cancun a million times and since I'm not necessarily a party + shopping person, I decided to skip it. However, here's a guide on how to spend 3 days in Cancun in case you haven't been there!
A short stint in Tulum gives you the chance to check out the Mayan ruins of Cobá, take a boat ride through Sian Ka'an Biosphere Reserve, and my favorite destination in the Yucatan Peninsula: Río Secreto (Secret River), a massive underground river lined by dramatic stalactites and geological formations, it's seriously one of the most incredible things I've seen. Check out this Tulum travel guide for more ideas.
I've been around and I've done some seriously cool stuff around the world, but if someone were to ask me what my top experiences have been, my time in Río Secreto would make it high up on that list.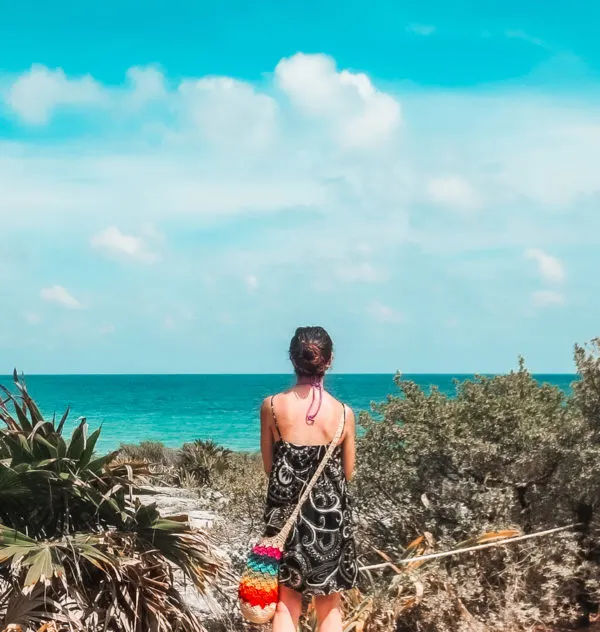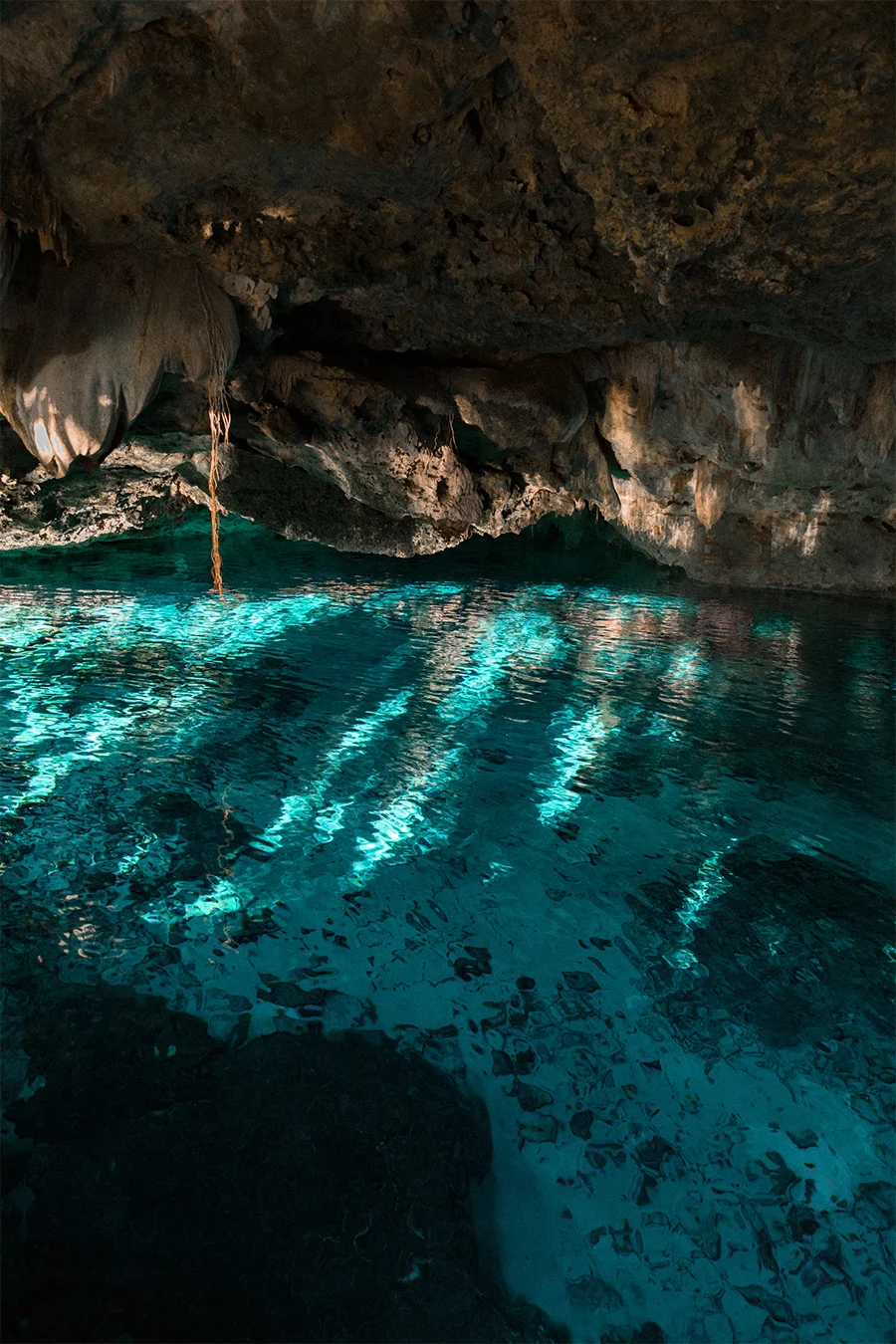 Where to stay in Tulum
Tulum has accommodation options of all sorts – from huge resorts to glamping spots and a myriad of hostels. On my last trip, I stayed at Turquoise Petit – a lovely boutique hotel in the outskirts of town that I really loved! They also offer free bikes for guests to use.
Day 3: Bacalar Lagoon
Commonly called the Maldives of Mexico or La Laguna de Siete Colores (Lagoon of Seven Colors), this tiny slice of paradise is famous for its striking shades of blue. Being here is sort of dream-like, and at least a day here is a must on any Yucatan itinerary. While here, you can rent a kayak or paddleboard (some hotels offer them for free) to explore the lagoon.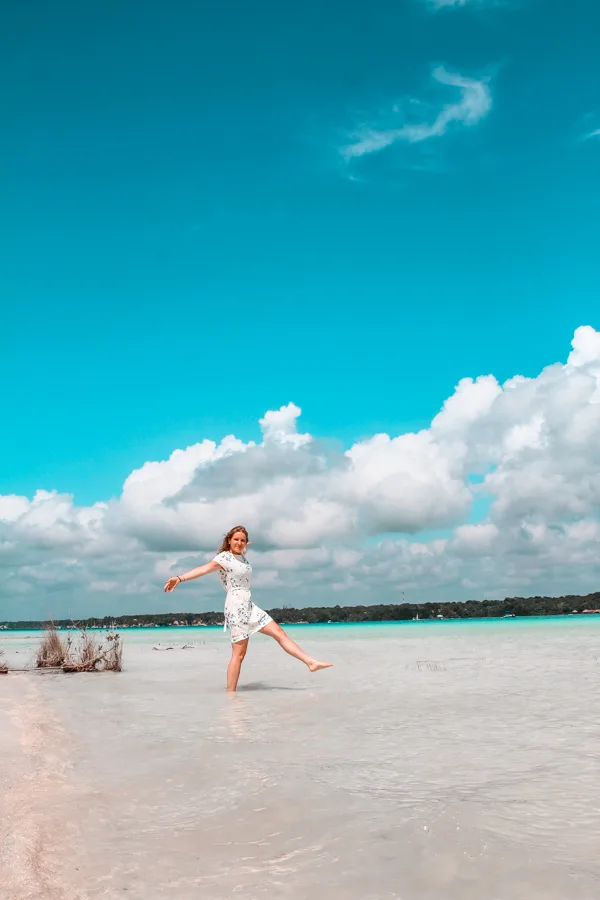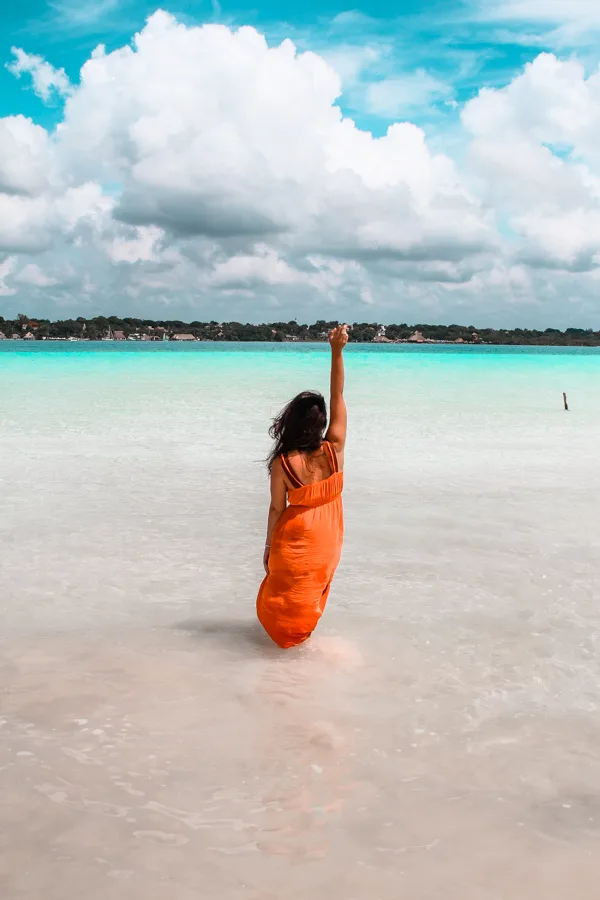 Days 4 to 6: Merida, Progreso, and Chichen Itzá
Merida is the capital of the state of Yucatan and the largest city in the peninsula. With its charming laid-back atmosphere, colorful Colonial buildings, and killer foodie scene, Merida is a wonderful destination to check out if you want a little bit of everything.
In this driving city, you'll be able to get the best of all worlds. There are so many incredible things to do in Merida, including strolling its colorful streets, checking out a wide array of museums, trying out authentic Yucatec dishes, and really diving deep into Mayan culture and way of life in this part of the country. There are also many wonderful things to do in Merida for kids in case you're traveling with children!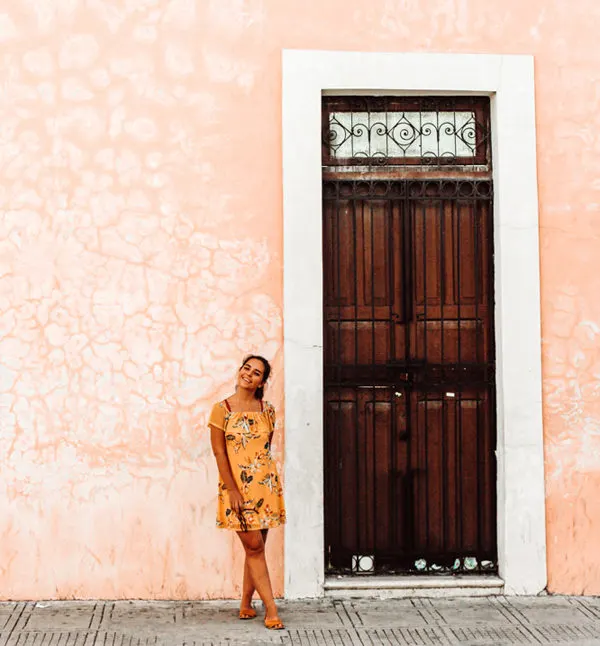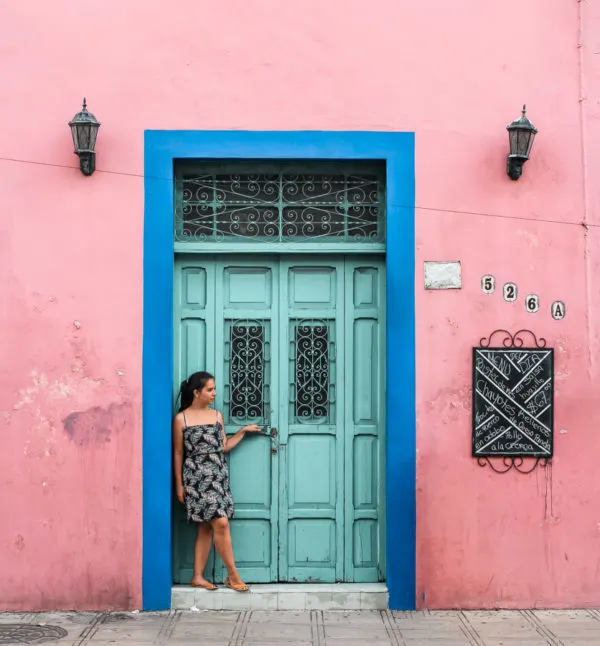 Next up, make sure to check out Progreso, a laid-back beach town set just a forty-minute drive north of Merida. Progreso was never a popular beach destination for foreigners, but it's gaining recent popularity as it's free of the sargassum that has raided the southern beaches.
Still, as far as beach destinations in the Yucatan go, it's still considered a bit of a hidden gem in Mexico and a perfect place to go to if you want to skip the crowds of Tulum and Playa del Carmen.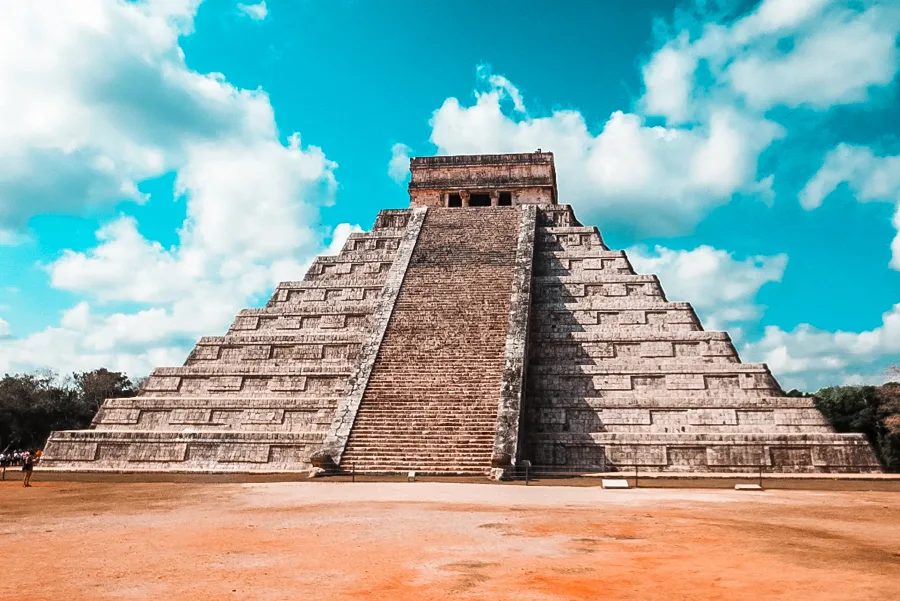 Chichen Itzá is an essential stop in any Yucatan Itinerary. Best known for being one of the seven Wonders of the World, the archeological site is one of the best-preserved Mayan sites. Even though the temple of Kukulcán (pictured above) is the main sight, the whole area around it is humongous with plenty more to explore. You can easily spend a few hours walking through the jungle and finding smaller temples and structures.
Don't forget to get travel insurance for your trip! As always, I recommend HeyMondo for great prices and coverage abroad. Check them out here. You can also get 5% off if you book via this link!
Day 7 & 8 Valladolid + Cenotes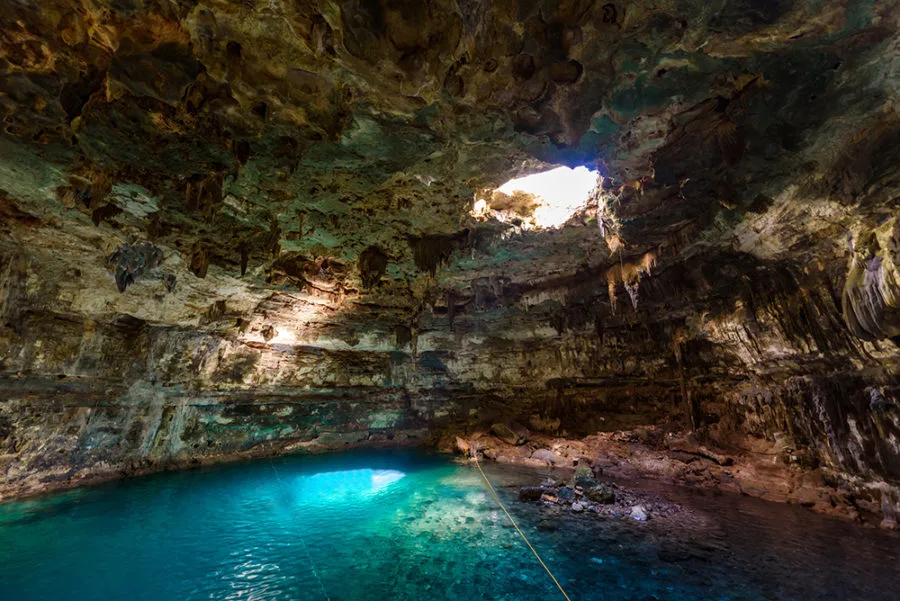 Next up is a stop in one of the Yucatan Peninsula's most underrated destinations: Valladolid. This quaint town comes in all sorts of colors and flavors. Spend a day biking through the town and check out some of the lesser-known cenotes that surround Valladolid, many of which you can get to by bike!
Day 9: Ría Lagartos + Las Coloradas
It's no secret that Mexico's Yucatan Peninsula is full of other-worldly landscapes, and Las Coloradas is undoubtedly one of them. I'm pretty sure you've seen pictures of them on Instagram and you've probably wondered if they're even real. The answer? Yep, they are! The color of the water is thanks to the lakes' high salinity levels as well as the microorganisms that live there. Pretty cool, huh? Make sure to check out my guide to visiting Las Coloradas for my complete guide on visiting Mexico's pink lakes.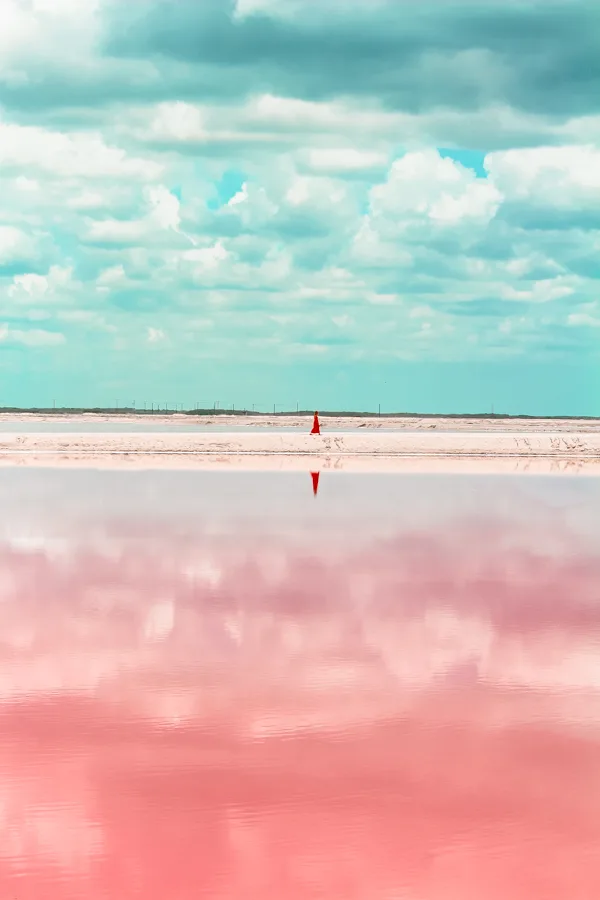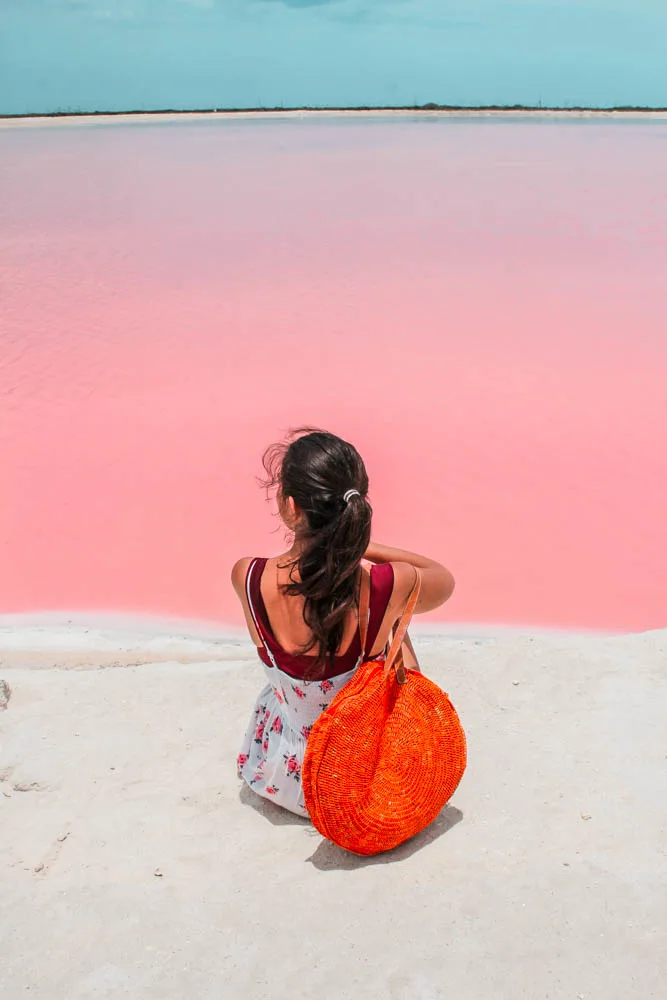 If you don't want the fun to end, make sure to take a boat ride through the nearby Ría Lagartos, a biosphere reserve, one o the best spots in Mexico to spot Caribbean flamingos that flock there every year during the summer months.
Days 10 to 13: Holbox
Of course, I left the best for last! Holbox is one of my favorite places in the Yucatan Peninsula (and entire Mexico), so it's no wonder that I ALWAYS take people here whenever they come to visit me. This tiny island remains quite unspoiled and it's a paradise if you love beach vibes, virgin beaches, and a good nightlife – yep, it's possible to combine those three things here!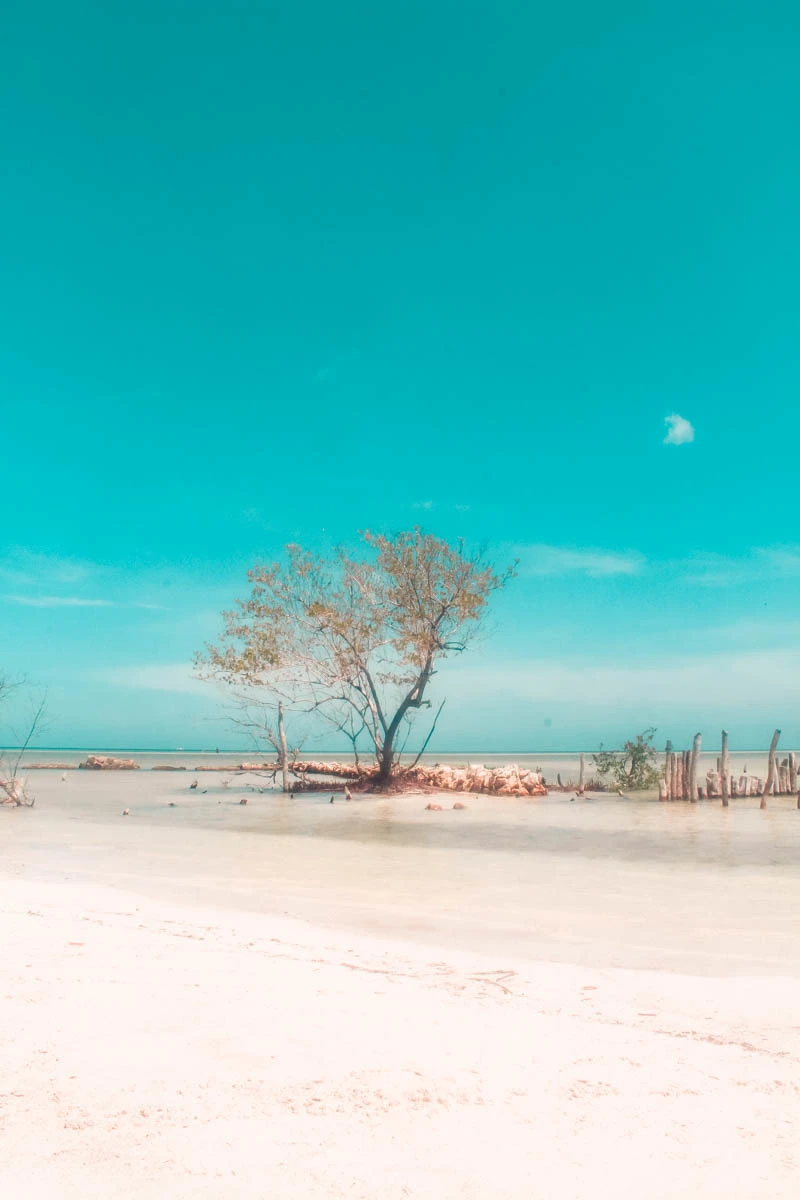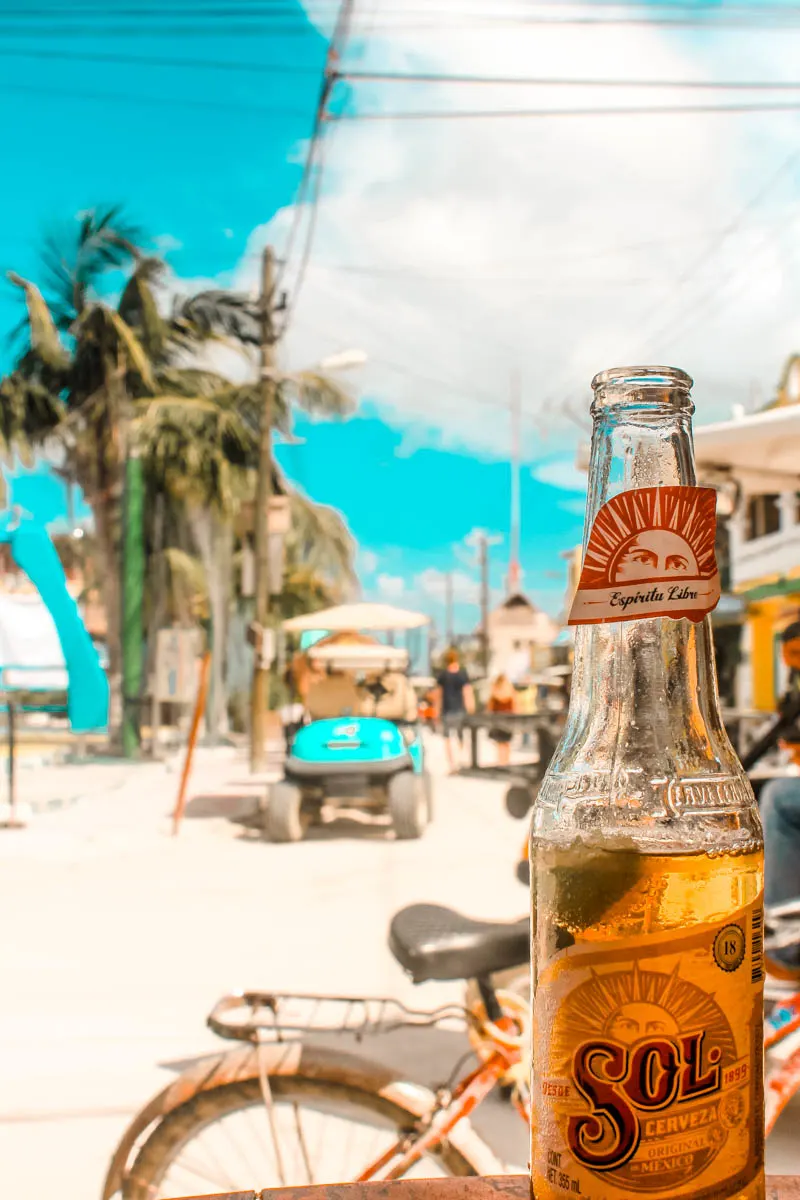 Although Holbox is actually pretty huge, the village is really tiny, meaning the rest of the island is made up of untouched beaches. I wrote an entire guide on visiting Holbox with all the things you need to know before visiting, so make sure to check that out, too!
How to get around the Yucatan Peninsula
The best way to go is either renting a car (you can do so at the airport) or taking buses. ADO is a super reliable, comfortable, and inexpensive to get from place to place. Their bus network is humongous and you can easily book your bus rides online on their website. I've used ADO each and every single time I've traveled the Yucatan Peninsula and have yet to make any complaints.
And speaking of buses – bring a sweater or hoodie for these ones! The aircon on buses is always at full blast and it can get quite chilly in there. Trust me, you'll thank me for this tip!
Tips for traveling the Yucatan Peninsula
Eat all the food, especially in Mérida and Valladolid. Yucatec gastronomy is known to be one of the best in Mexico. Mexico City folks like myself love traveling there just to eat cochinita pibil!
Bring an eco-friendly sunblock to avoid harming marine life while swimming.
Whatever you do, don't travel without insurance! Mexico's health care system is top-notch, but it can quickly get expeeensive. It sometimes surprises me how much more expensive medical care is in this part of Mexico compared to the rest of the country, I once paid over $100 for a simple 10-minute consultation that would have cost me next to nothing once back home. If you're still on the lookout for travel insurance for your trip, I highly recommend Safety Wing.
Best Time To Visit The Yucatan Peninsula
Weather-wise, the best time to visit the Yucatan Peninsula is between the end of October and the start of April – this is when the rain stays at bay and the temperatures are most bearable. The busiest seasons tend to be during the holidays, that means December, March/April (popular time for Mexicans and South Americans to visit due to Semana Santa) and the summer months.
Is The Yucatan Peninsula Safe?
This is a super sensitive topic for me which I felt was important to address. As a Mexican, it breaks my heart that every time someone even mentions wanting to visit Mexico, the first thing most people will respond is "it's so dangerous", "cartels", "drug wars", etc, etc, etc.
It's a horrible stereotype that needs to stop. Mexico has so much to offer and it's horrible to think that thanks to awful media and Netflix shows, people are actually scared of a country filled with people that are some of the kindest you'll ever meet. Every time I travel to Mexico, that sentiment grows. The number of people who have gone out of their way to help me out without asking anything in return has overwhelmed me. While there are indeed some areas of Mexico that should be avoided right now, the Yucatan Peninsula isn't one of them – Merida, for instance, is the safest city in Mexico.
Petty theft can occur, just like anywhere else in the world but as long as you keep about your wits while traveling the Yucatan Peninsula, you'll be perfectly fine and have a blast! 🙂 Forget the media and don't listen to the nay-sayers, just come and see for yourself, I promise you'll love it here!