A Woman's Guide to Stylish and Practical Outfits to Wear on Family Camping Trips
Family camping trips are a whole lot of fun. When you're enjoying the great outdoors with your loved ones, you get a chance to engage in activities that will create lasting memories.
Canoeing on the river, bird-watching in a nature reserve, and sleeping under the starry night sky are just some of the things you can look forward to when camping with your family. However, it can be challenging to focus on making memorable moments if you're not wearing the right clothing.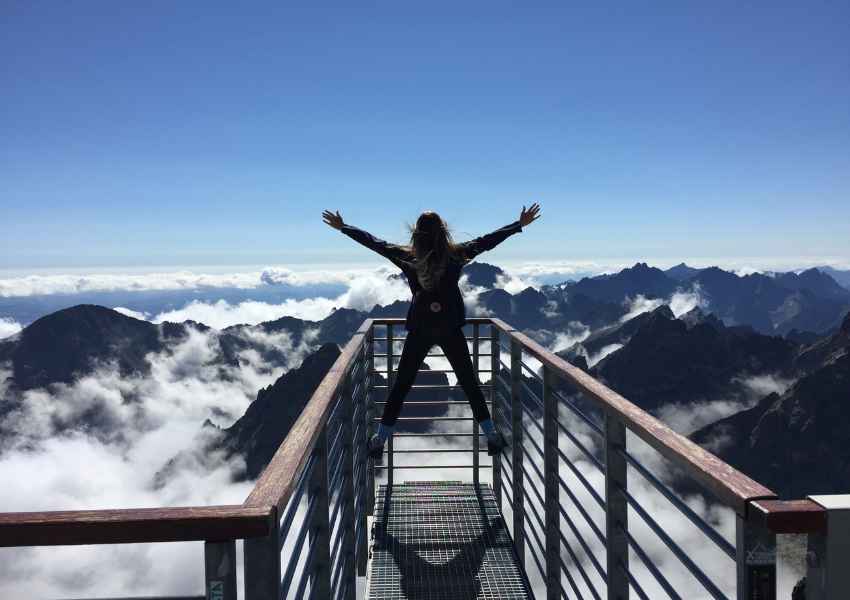 Camping exposes you to the elements, so it's important to wear clothes that will protect you from harsh sunlight, cold temperatures, biting critters, and foliage. If you aren't familiar with the types of garments you should wear (and pack), here are some tips to help you choose camping clothes that aren't only practical, but stylish as well:
Choose Moisture-Wicking Clothes
When you shop leggings, t-shirts, and other clothes for your trip, make sure to purchase items that have moisture-wicking properties. Moisture-wicking clothes are designed to move sweat away from your skin, keeping you dry and comfortable during outdoor activities.
They can also help prevent discomfort and chafing. As such, this type of clothing is especially important when you're hiking or engaging in physically demanding activities.
There are plenty of clothes that are made from such technical fabrics, which means you can find plenty of moisture-wicking leggings, t-shirts, and other clothes in a variety of colors and styles that will suit your fashion preferences
Invest in Functional Clothing Items
Aim to blend style with functionality when you're creating your camping trip wardrobe.
This will ensure that you're well-prepared for the outdoors without sacrificing style. Get functional clothes that can adapt to your needs.
This will ensure that you can make the most of them when you explore the outdoors. The following are some examples of functional fashion items that make for great additions to your list of camping essentials:
Clothes with Multiple Pockets. Although clothes with few pockets tend to have a sleek design, they aren't the best choice when you're going camping. It's better to wear and bring garments with multiple pockets for convenient storage of small essentials like your phone, keys, or trail snacks. One example of this type of clothing is hiking pants. High-quality hiking pants come with plenty of pockets and are made from durable materials. They're also lightweight, quick-drying, and have no bulk, making them easy to wear.
Convertible Pants. If you don't want to pack too many bottoms in your luggage, convertible pants are a lifesaver. These types of pants are designed with zip-off legs, instantly turning them into shorts. As such, convertible pants can adapt to different weather conditions and activities, providing you with comfort and ease of movement no matter what your camping plans are.
Insect-Repellent Clothing. The presence of flies, mosquitos, and other insects can disrupt the fun at the camping grounds. Fortunately, you can shield yourself and your family from these pesky pests with insect-repelling clothing. Garments that are treated with permethrin act as a potent barrier that can protect you from various insects and arachnids such as ticks, ants, flies, mosquitos, and gnats. Permethrin is a pesticide that's widely used in different products such as aerosol solutions and medications to treat scabies and head lice.
Dress for the Weather
The weather can be unpredictable during camping trips, so it's crucial to dress appropriately. Check the weather forecast for your camping destination and plan your wardrobe accordingly.
If you expect chilly nights, pack warm and stylish fleece or softshell jackets. These layered clothing will provide you with warmth without the excess bulk.
For warmer weather, lightweight and breathable clothing, such as garments made from cotton, nylon, and rayon, will keep you cool and stylish. It's also a good idea to bring a waterproof and windproof jacket to stay dry during unexpected rain showers.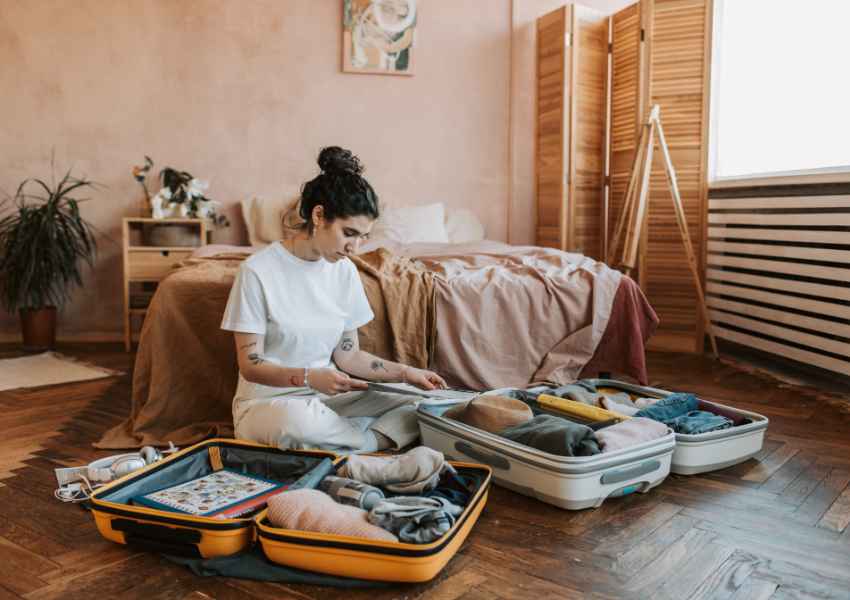 Pack the Right Accessories
Accessories can enhance both your style and comfort during family camping trips.
A wide-brimmed hat or a trendy sun hat, for example, can protect your face from the sun's rays. Stylish sunglasses with UV protection, on the other hand, are essential for eye safety.
A scarf or bandana can serve as a fashionable accessory while providing you with additional warmth or sun protection.
Moreover, hiking socks with cushioning and moisture-wicking properties can help keep your feet dry and comfortable. With the right set of accessories, you can rest assured that you'll look stylish while protecting yourself from the elements.
Bring Comfortable Sleepwear
Comfortable sleepwear is a must when you're sleeping outdoors. Not only will it help you get a good night's rest while you're sleeping in a tent or in your car, but it'll also ensure that you'll wake up refreshed and ready for another day of adventure with your family.
When selecting sleepwear, choose cozy and stylish pajamas or sleepwear made from wool or cotton. These lightweight fabrics can help you relax and unwind for the night. You can also layer your outfit with a thick fleece jacket for added warmth.
Camping with your family gives you the perfect opportunity to strengthen familial bonds and create lasting memories.
But if your outfit is keeping you from having fun, then you won't be able to enjoy your time with your loved ones as much as you'd like. With this guide, you'll know what clothing items to wear and bring so that you can be fully prepared for your camping trip.