The Most Beautiful Places to Visit in Spain
From the shimmering Mediterranean to bustling cities and tranquil countryside home to picturesque historic villages, Spain is home to some of the world's most beautiful places. Its breathtaking natural landscape consists of pine-covered islands, vast volcanic vistas, and idyllic beaches. The country is also home to fascinating landmarks, including majestic Gothic churches and medieval castles.
Below, check out our list of the most beautiful places to visit in Spain.
The Most Beautiful Places to Visit in Spain
Majorca
Majorca is the largest of all the Balearic Islands, offering numerous things for everyone to enjoy. It has become one of the Mediterranean's picture-postcard islands, with gorgeous views ranging from long stretches of powdery white sands and shallow bays to historic hilltop villages set against majestic mountains.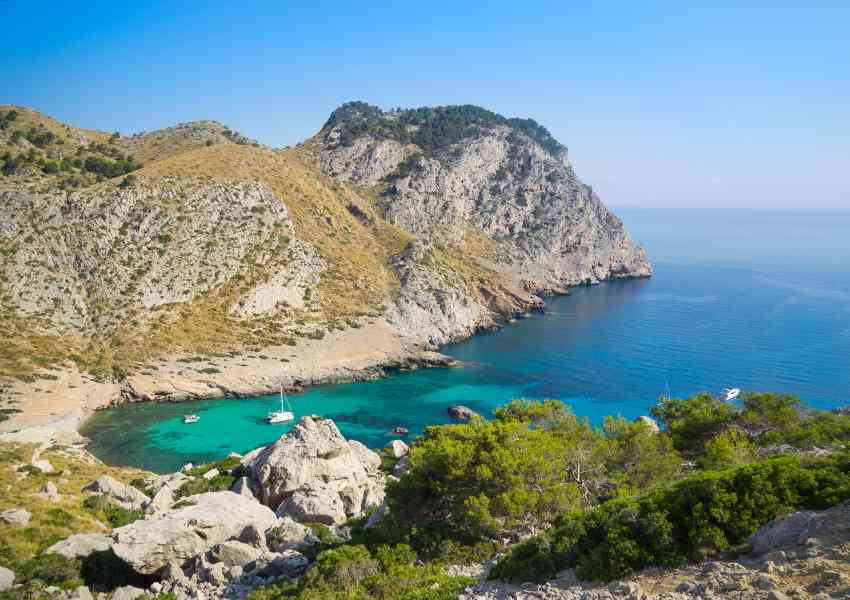 Regardless of where you will stay on the island, whether in the northern town of Alcudia on the island's opposite side or in the famous resort city of Palma, you'll have access to gorgeous sandy bays right at your doorstep. There are also plenty of options for great nightlife. Whatever your budget, you can indulge in delectable dishes to your heart's content.
Palma de Majorca offers a wealth of history, making it an ideal spot for history buffs. Learn about the island's rich historical legacy as you stroll through its medieval quarter and discover fascinating historical sites, including the Cathedral of Santa Maria and Bellver Castle.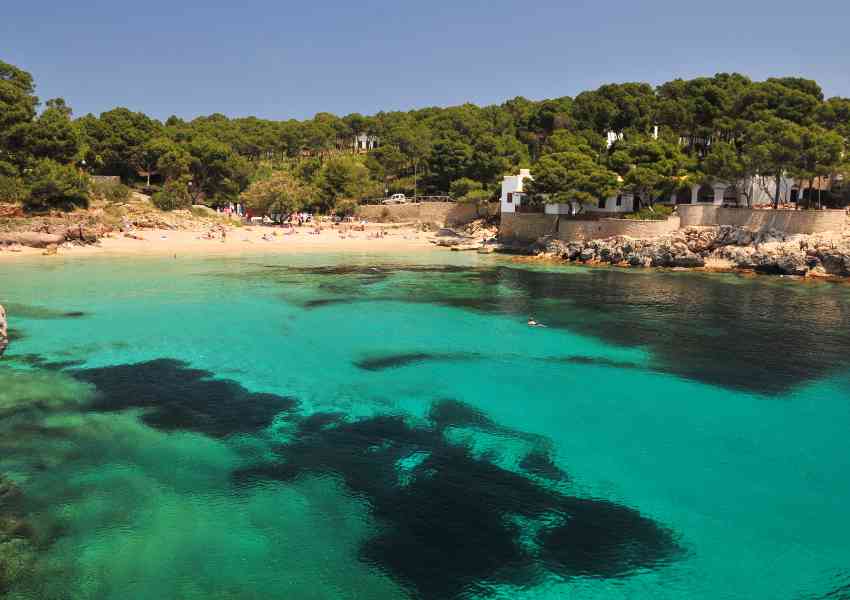 Built on the site of an earlier mosque, the Cathedral of Santa Maria is among the few buildings that survived the great earthquake of 1343. Meanwhile, the Belver Castle is perched on a hill with views overlooking the scenic river Turia.
Ibiza
If you want to spend your holiday partying by the beach, Ibiza is the perfect destination. It's one of Spain's most popular holiday destinations for many reasons. It has dynamic offerings, from spectacular sandy beaches with azure waters to a historic old town home to 16th-century Phoenician ruins. Best of all, there are many lovely villas in Ibiza, ideal for anyone hoping to soak up more of the beauty of this Spanish island.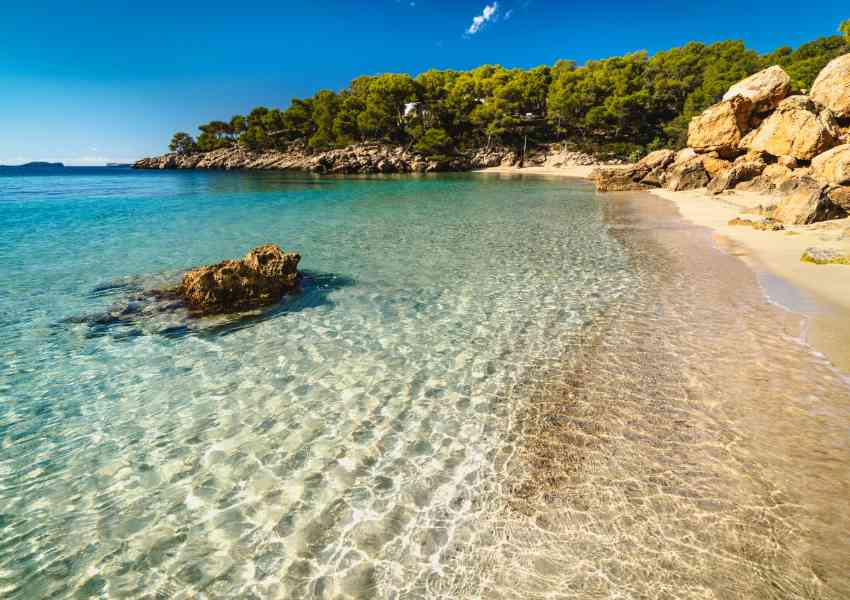 Ibiza has all kinds of beaches, from the populated party beaches to the remote ones, offering a more peaceful and serene atmosphere. Since Ibiza is blessed with 3,000 hours of sunshine and constantly warm temperatures, hanging out at the beach is the best thing to do here. Playa d'en Bossa, about 4 km from the Old Town, is one of Ibiza's most popular beaches. Spend your day swimming in crystal clear waters or chilling out in one of the sun loungers scattered along its shore.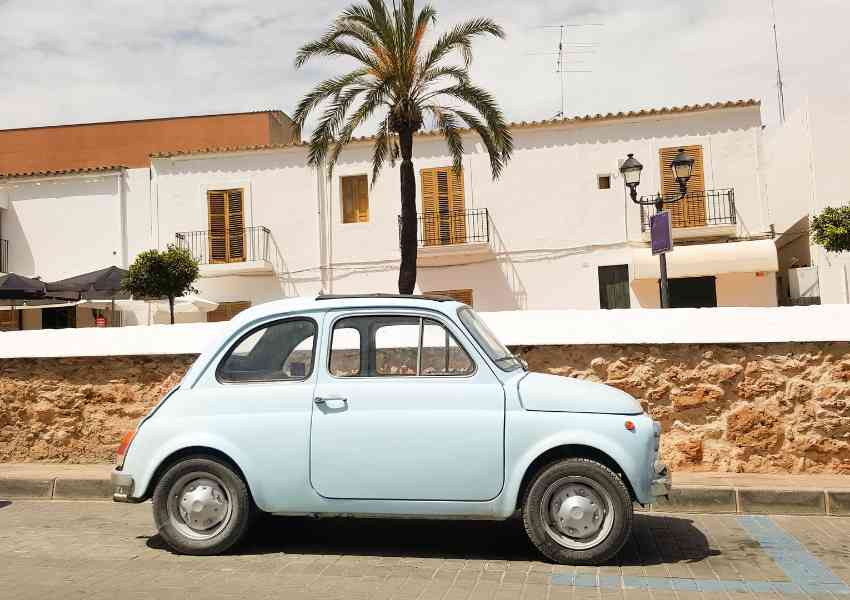 If you prefer a more secluded beach and don't mind going on a hike, visit Cala Saladeta, famous for its pink sands and turquoise waters. To enjoy the more serene atmosphere of this tiny beach, you need to hike over rocky terrain until you reach the remote part of the beach.
Tenerife
Dubbed the "Island of Eternal Spring," Tenerife is one of the most beautiful places to visit in Spain. It's the largest among the Canary Islands and features a volcanic landscape with a moderate climate. The island is pleasantly warm all year round, making it a great place to visit anytime.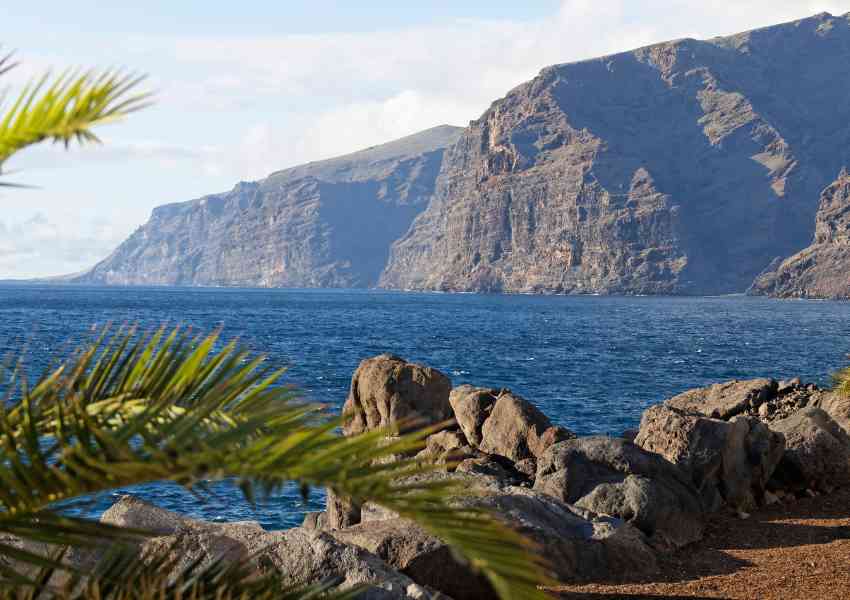 Even during the winter months, you will enjoy sunny days at the beaches of Tenerife. If you are fond of hiking, you'll find plenty of incredible trails in Tenerife, especially in Teide National Park, home to Mount Teide, Spain's highest peak. Among Tenerife's biggest draws are its secluded coves, especially in the Los Gigantes massifs along the island's west coast, lined with fine stretches of black sand beaches.
Don't forget to get travel insurance for your trip! As always, I recommend Safety Wing for great prices and coverage abroad. It starts at only $45 USD per month and will have you covered with everything you may need during your trip! Check them out here.
As one of Spain's most popular tourist destinations, Tenerife has a bustling nightlife scene. Head to Veronica's Strip in Playa de las Americas, where you'll find some of the island's most popular nightlife spots.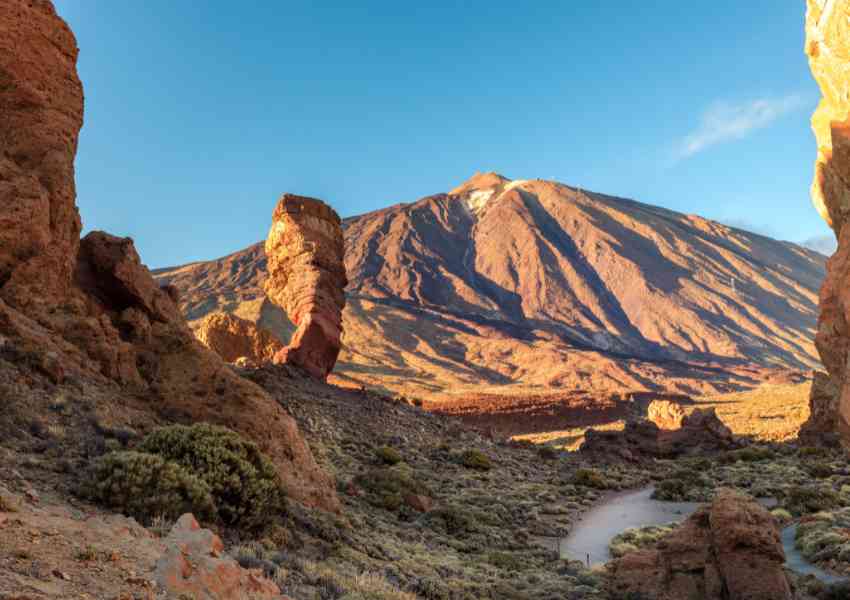 Tenerife offers year-round scuba diving and snorkelling excursions, making it a playground for those who love marine life. You'll see incredible sea organisms like barracudas, turtles, parrotfish, stingrays, and more.
Menorca
As the most unspoiled island of the Balearic, Menorca is an ideal destination for those who want to enjoy peace and serenity in Spain. It offers varied landscapes and seascapes, where you can enjoy long stretches of pristine white sand beaches, rocky bays, idyllic lagoons, and palm-forested bluffs facing the breathtaking views of the Mediterranean.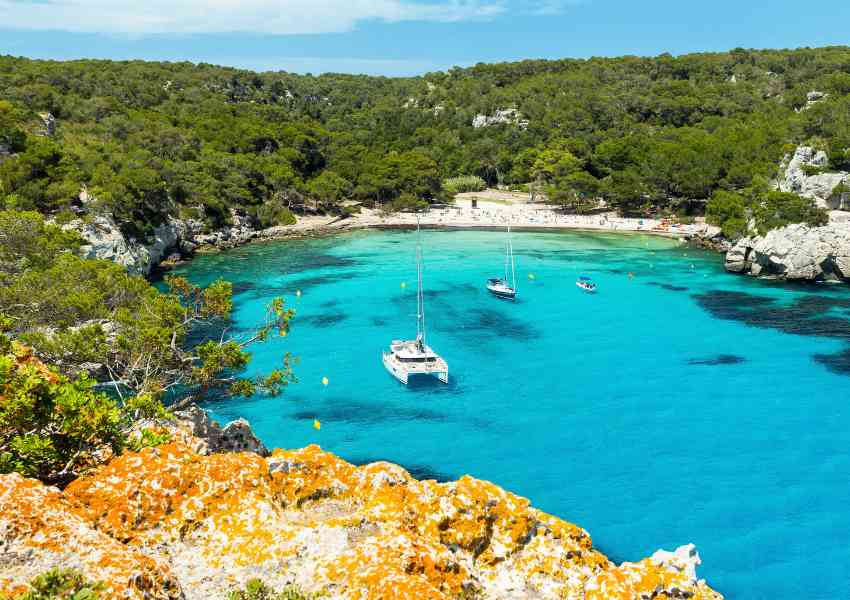 While it's not as popular as the other Balearic Islands, there are many beautiful places to stay in Menorca, perfect for those who want to explore the most beautiful parts of this Spanish island.
Compared to Ibiza and Majorca, Menorca has a beachier coastline and is home to Spain's most beautiful beaches. With almost 200 small coves to explore and pristine white sands with turquoise waters, Menorca can satisfy any beach bummer seeking a slice of paradise.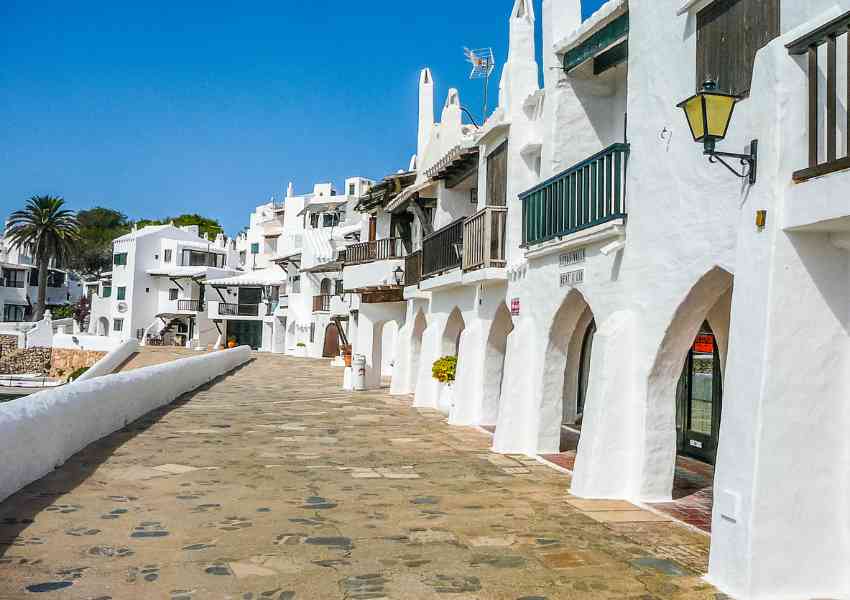 The best way to explore Menorca is on foot. Hikers can hike through the trail that circles the entire circumference of the island known as the Cami de Cavalls. You can also explore the island on a bike or horseback.
Seville
Seville is another lovely place in Spain worth visiting. It's a colorful and charming city in Andalusia and among the country's top tourist destinations. While it's a great place to visit any time of the year, Seville is ideal in March, when the weather is perfect for walking around all day without breaking a sweat.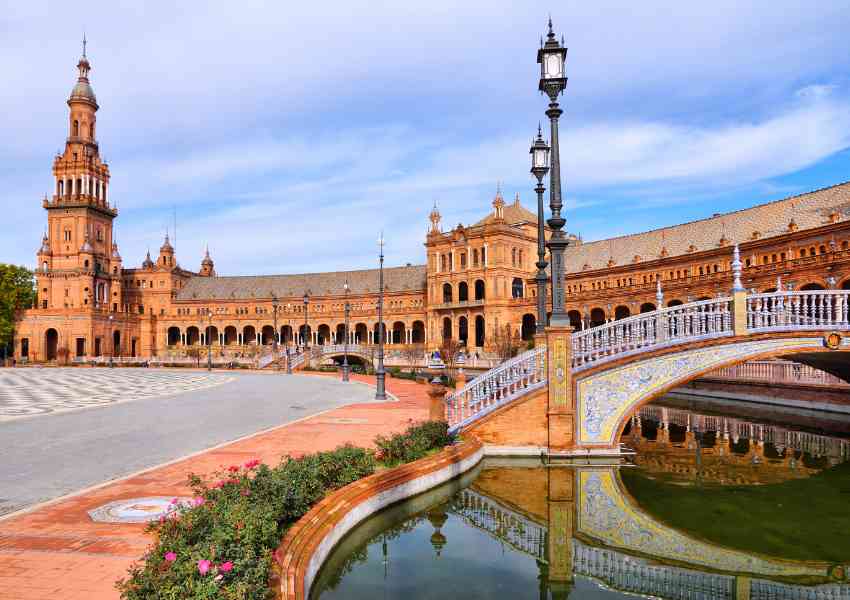 Seville is home to several architectural wonders, including the magnificent Seville Cathedral, Royal Alcazar, and the Archbishop's Palace. The Seville Cathedral is a sprawling Gothic complex with numerous chapels. Meanwhile, the centuries-old Royal Alcazar palace is a UNESCO World Heritage Site, famous for its incredible beauty and historical significance. The Archbishop's Palace is another site worth a visit in Seville, which used to be the residence of the city's archbishops.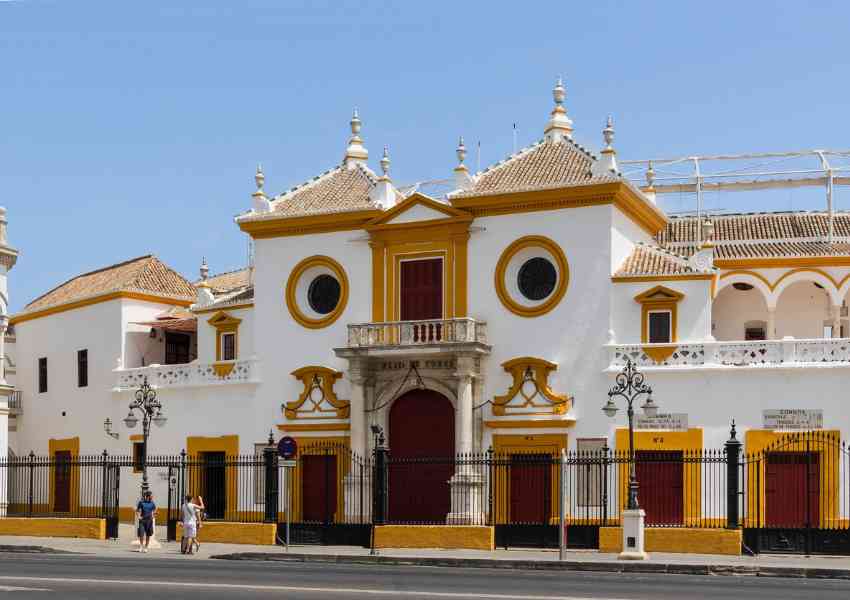 Seville is also the birthplace of flamenco and one of the best places to visit in Spain if you want to immerse in the local culture. It's also renowned for its local delicacies, from divine tapas to the mouth-watering Andalusian gazpacho and stew.
Save this post on Pinterest