Things to Do in Ontario Alone
Whether you're a solo traveler or simply looking for some quality "me" time, Ontario offers a multitude of opportunities to enjoy your own company.
From exploring picturesque landscapes to immersing yourself in cultural experiences, there are so many fantastic activities to keep the solo adventurer occupied by exploring Ontario on her own.
As a true blue Canadian who has resided in the Province of Ontario for 63 years and explored my home Province alone for many of those years, I'm excited to share the best places to see, including off-the-beaten path destinations known only by locals, together with the best time to visit, how to navigate this massive Province, and a few tips to know before visiting Ontario. Let's get started!
Things to do Alone in Ontario
Since most visitor's will be flying into Pearson Airport in Toronto, we'll begin with the best things to do in Toronto:
1. Climb the CN Tower
Climbing the CN Tower in Toronto offers stunning views of the cityscape. As one of the tallest freestanding structures in the world, this iconic tower offers a unique opportunity for solo to challenge themselves and enjoy a one-of-a-kind experience.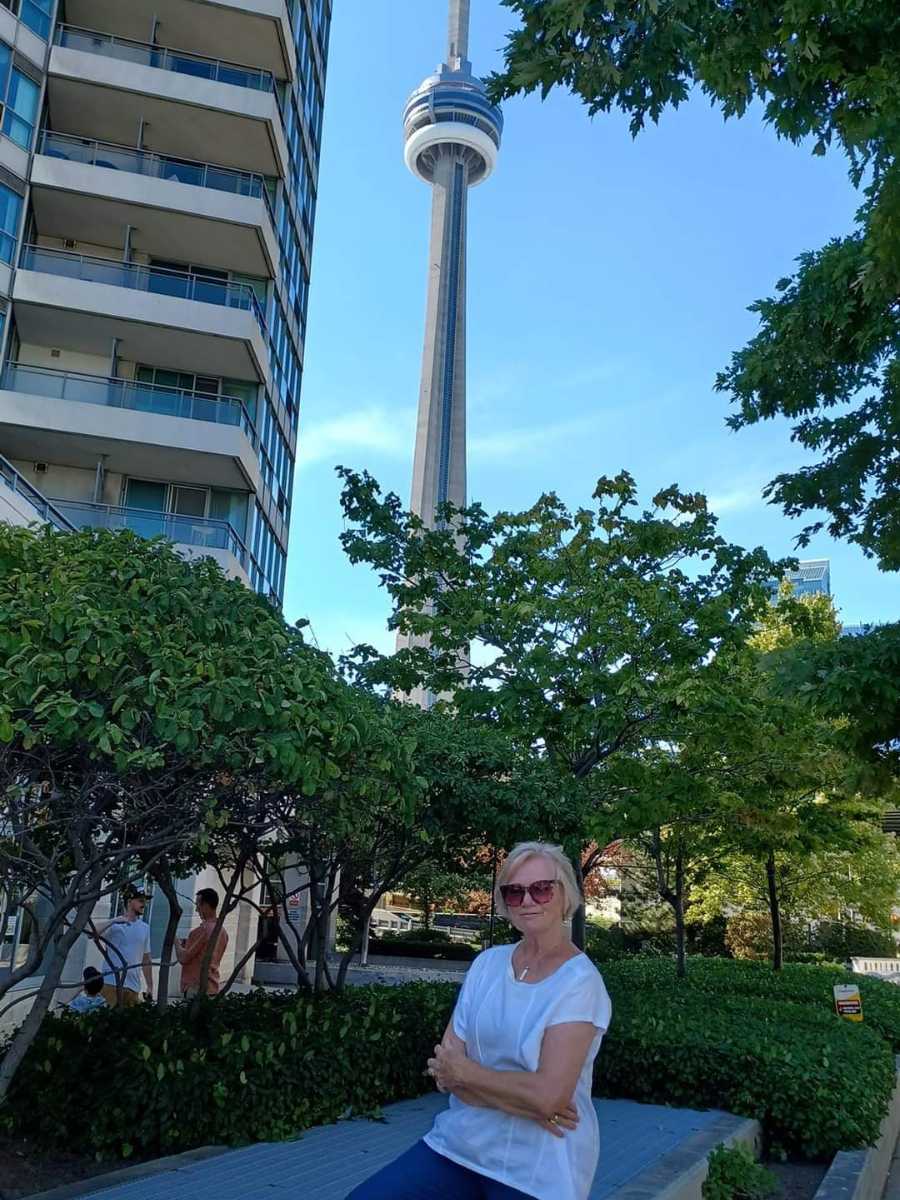 You will have the option of climbing the stairs or taking an elevator. Once you reach the top, you will have breathtaking panoramic views of Toronto and Lake Ontario.
2. St. Lawrence Market
This vibrant market offers a unique opportunity to immerse yourself in the local culinary scene and experience the city's diverse food culture.
From fresh produce and artisanal cheese to delicious prepared meals and international delicacies.
3. Browse the Shops Along Trendy Queen Street
Queen Street in Toronto is a trendy and vibrant area known for its unique boutiques and trendy fashion stores.
Whether you're looking for the latest fashion trends, stylish home decor, or one-of-a-kind gifts, you'll find it all on Queen Street.
4. Attend Live Theatre
Rivalling New York's theatre scene, Toronto is also renowned for its vibrant live theatre scene. It offers the choice of viewing live performances at four different venues, together with a plethora of smaller venues.
Toronto is home to the 3rd largest theatre district in the world, falling behind London and New York.
5. Sporting Events for Solo Sports Fans
Whether it's hockey, basketball, baseball, or soccer, Toronto has a vibrant sports scene that attracts sports fans from all over.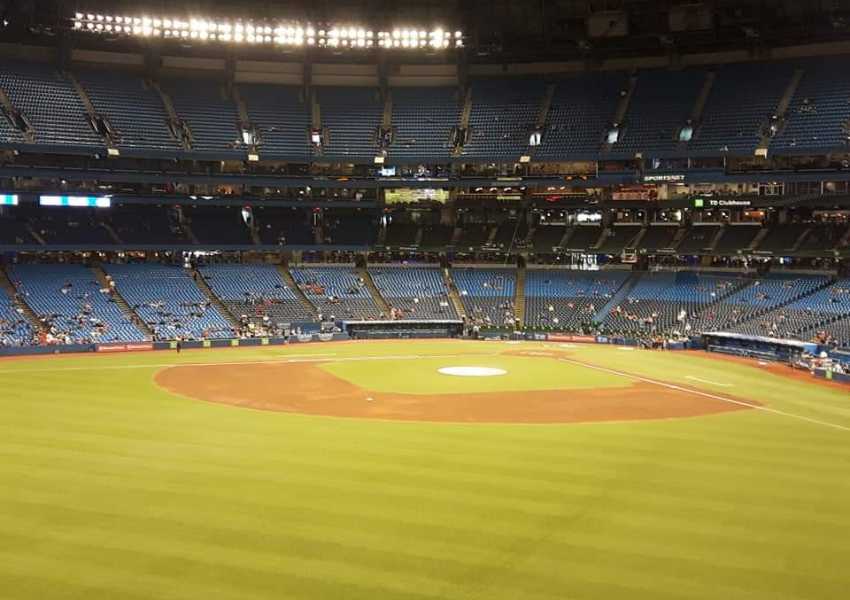 The city is home to iconic teams like the Toronto Maple Leafs (NHL), Toronto Raptors (NBA), Toronto Blue Jays (MLB), and Toronto FC (MLS). Canadians are die-hards when it comes to their sports teams. The electrifying atmosphere is an unforgettable experience that should be experienced by all visitor's to Ontario.
PRO TIP: The best way to get a feel for Toronto, is to purchase a ticket for the Hop on Off Bus Tour and explore the city at a leisurely pace.
You may also like:
6. Visit the Iconic Niagara Falls
You can't visit Ontario, without seeing one of the world's wonders, Niagara Falls.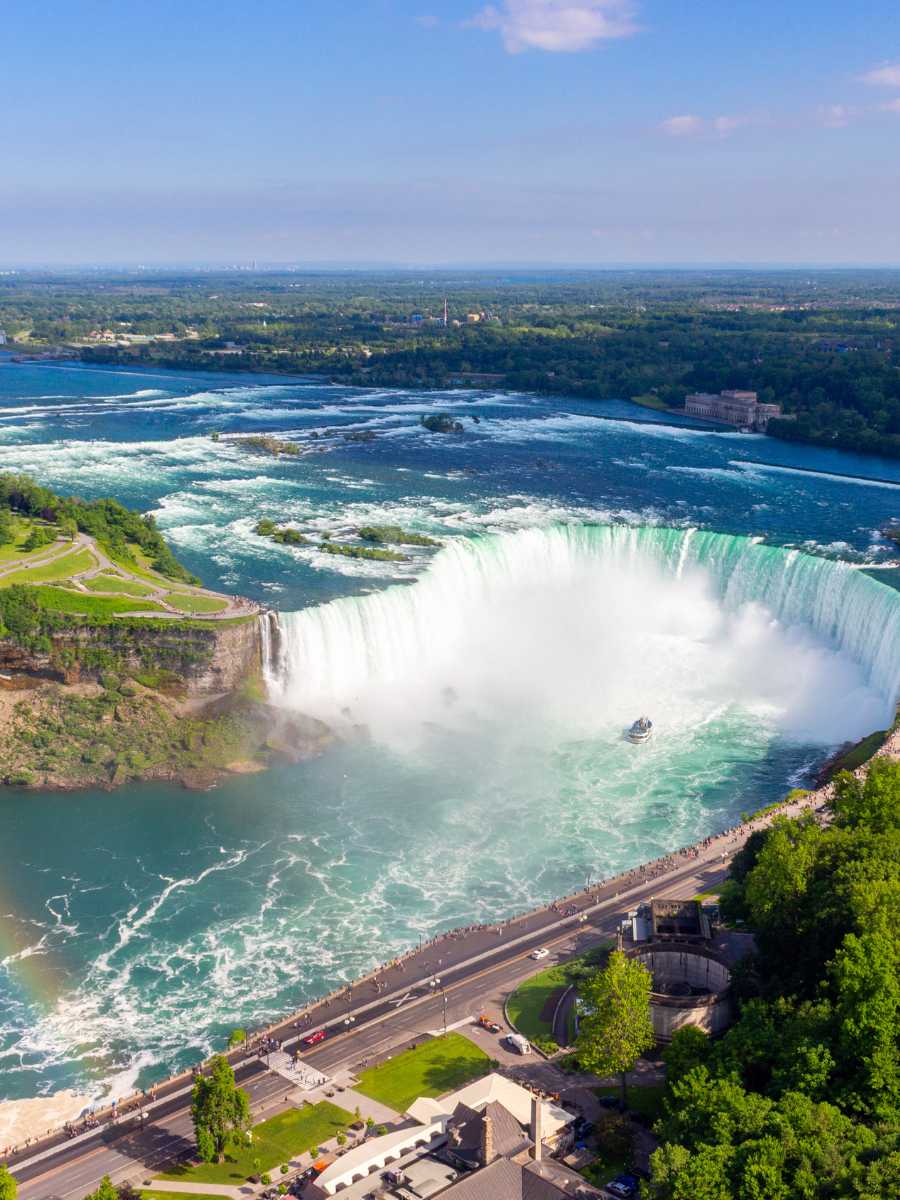 You can opt to witness the sheer power and beauty of the iconic waterfall from various viewpoints, however, I recommend getting up close and personal.
Board a boat and journey close to the Falls where you will feel its enormous power, or take a journey behind the Falls to get a birds eye view of the full force of this beauty.
7. Niagara's Butterfly Conservatory
Located between Niagara Falls and Niagara-on-the-Lake, this conservatory offers the solo traveller a serene experience surrounded by beautiful butterflies.
This is an opportunity to embrace nature's beauty and immerse yourself in the peaceful atmosphere of this unique conservatory.
8. Ontario's Largest Wine Region in Niagara-on-the-Lake
Niagara-on-the-Lake is a picturesque town located between Niagara Falls and Lake Ontario.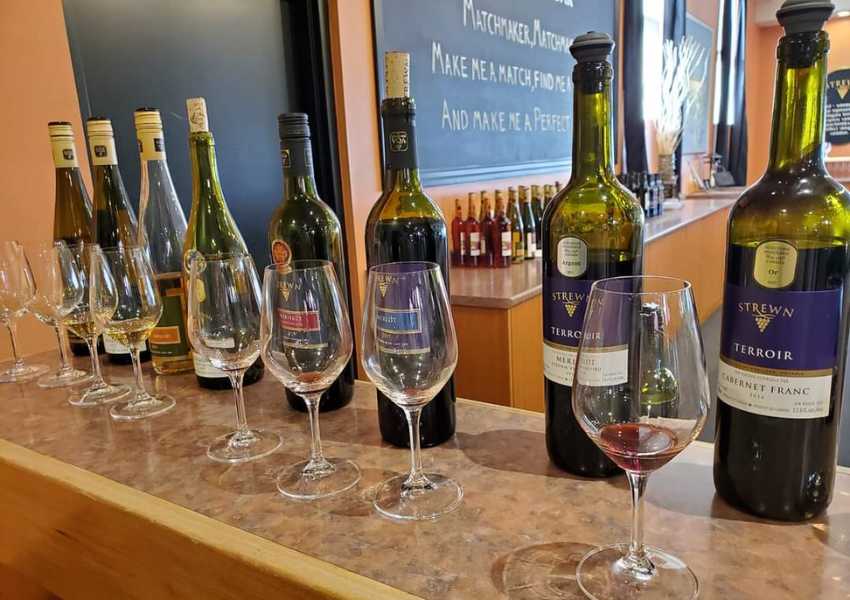 It is known for being Ontario's largest wine region, offering visitors the opportunity to indulge in wine tastings at over 100 wineries and enjoy delicious farm-to-table cuisine.
Niagara-on-the-Lake is a charming destination boasting quaint and eclectic stores for solo travellers seeking some retail therapy.
9. High Tea at the Prince of Whales in Niagara-on-the-Lake
A visit to Niagara-on-the-Lake wouldn't be complete without experiencing a traditional afternoon tea at the Prince of Whales Hotel.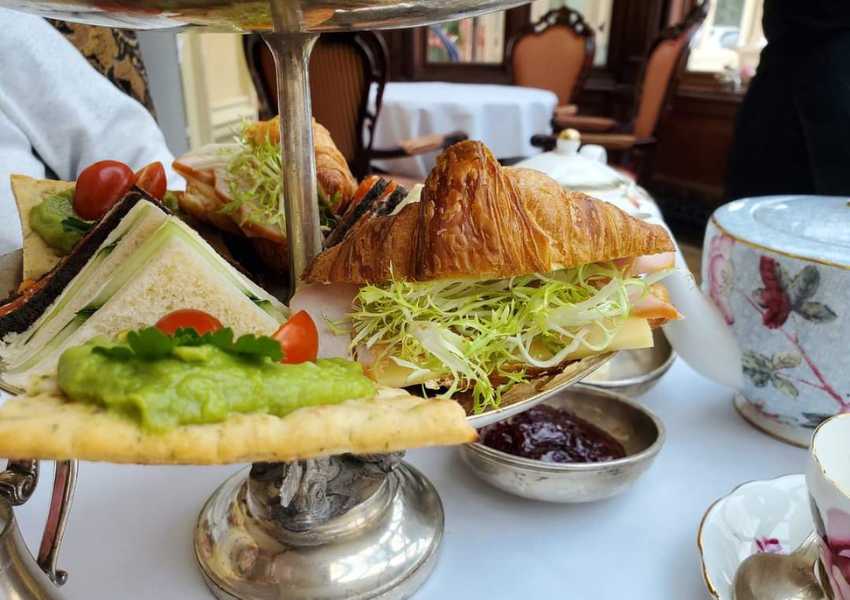 Tantalize your taste buds while sipping on your choice of over 15 different flavours of tea, nibbling on dainty cucumber sandwiches and scones dripping in sweet jelly.
The atmosphere of the historic Prince of Whales Vintage Inn will have every foodie believing that they are in London, England, rather than a small town in Ontario.
10. Relax and Rejuvenate at a Five Star Spa
Spa lover's will fall in love with the tranquility found at the five star spa's found in Niagara-on-the-Lake. Unwind with a massage at one of the Vintage Inn's.
I highly recommend spending a few hours at the 100 Fountain Spa located at the Pillar and Post Vintage Inn.
Pro Tip: Bring a bathing suit so you can relax in the hot springs.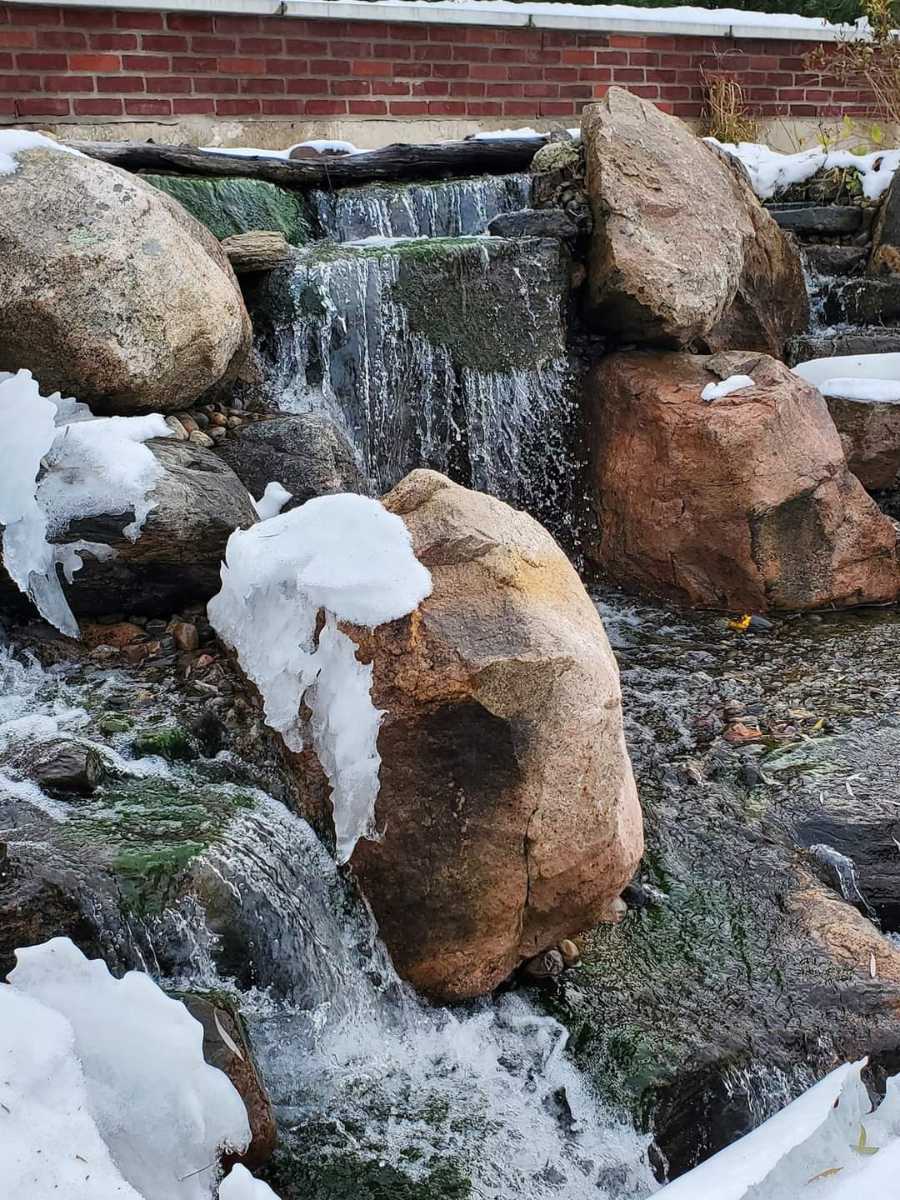 11. Explore Small Towns, Beaches, Shops, Hiking Trails and Nature Along Lake Erie to Canada's South
Now for my favourite part of exploring Ontario. Let's get away from the big cities and tourist attractions and explore nature's beauty that Ontario is most known for.
A cruise the coast road trip along Lake Erie, will take you through small towns boasting quaint shops, past white sand beaches, and through one of Ontario's Biosphere Reserves.
This road trip will end in Ontario's most southernly town of Kingsville, where you will be able to tour another wine region of Ontario.
12. Point Pelee National Park
Once arriving to the most southernmost point in Ontario, solo visitor's will want to spend a day relaxing at Point Pelee National Park before carrying on with the solo journey.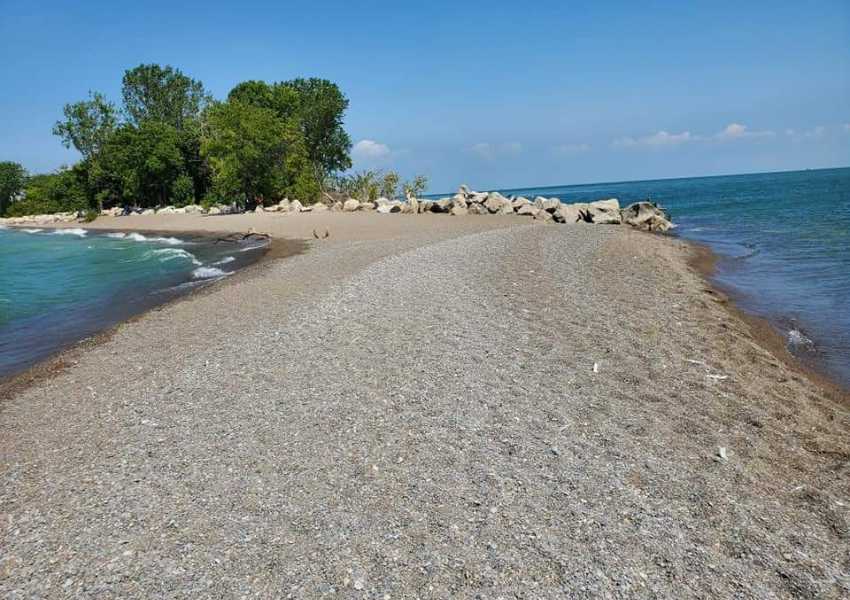 The Park offers visitors the opportunity to embrace nature's beauty and relax in a tranquil environment.
The park boasts breathtaking natural wonders, including rugged hiking trails, sandy shores along Lake Erie, and serene forests. Visitors can enjoy activities such as hiking, canoeing, and bird-watching.
13. Ferry to Pelee Island
Once rested, hop a ferry to Pelee Island from either Kingsville or Leamington.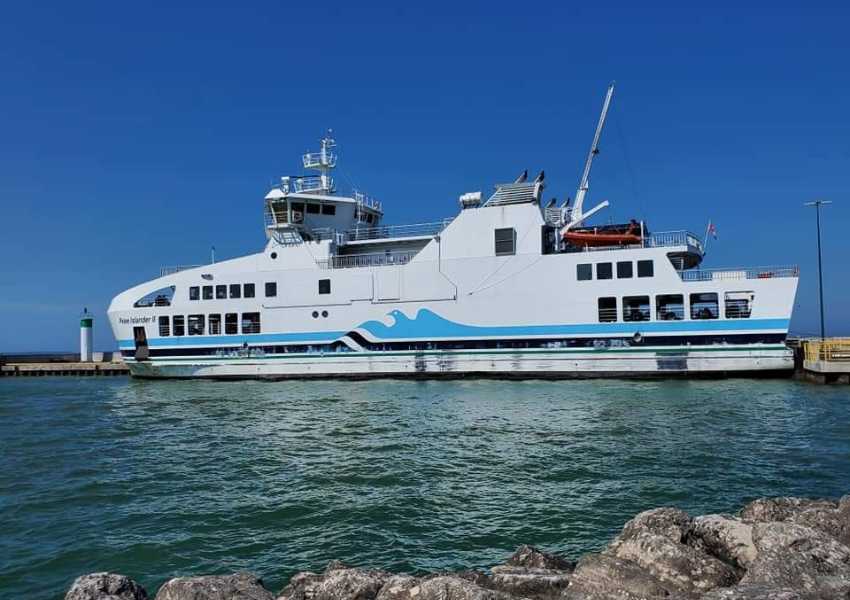 Once arriving on Pelee Island, rent a bicycle to explore the island, while stopping at the Pelee Island winery for a snack and wine tasting flight.
14. Explore One of Ontario's Many Beach Towns
Close to fifteen percent of Ontario consists of water and the Province borders four of the five Great Lakes.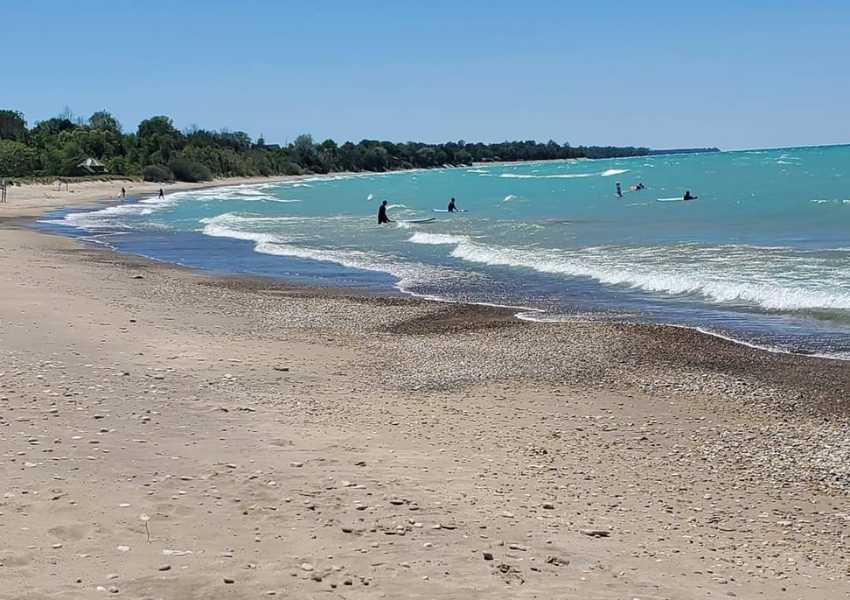 When exploring Ontario, solo beach lover's will be in their glory as Ontario boasts many spectacular beach towns.
I recommend visiting at least one of these beach towns (which I consider to be the best)during your visit:
Port Stanley
Port Dover
Grand Bend
Sauble Beach
Wasaga Beach
15. Visit Canada's Capital City of Ottawa
If you're visiting Ontario, you're in luck! Ontario is home to Canada's capital city of Ottawa, which is located 449.2 km (279.12 miles) east of Toronto.
During a solo visit to Ottawa, I recommend making the most of it's remote location. The tops things to do while in Ottawa are:
Take a guided tour of the Parliament buildings and learn about Canada's political history. Don't miss the Changing of the Guard Ceremony during the summer months.
Discover the UNESCO World Heritage Site of the Rideau Canal. This waterway transforms into the world's largest skating rink during the winter.
Take a leisure walk or rent a bike and ride along the canal's scenic pathways.
Experience the vibrant atmosphere of ByWard Market, Ottawa's oldest continuously operating farmer's market.
Escape the city and venture into Gatineau Park, a vast green space on the outskirts of Ottawa. Hike through trails, cycle along scenic routes, bring a picnic and enjoy the views from the Champlain Lookout.
16. Take a Boat Tour of the 1,000 Islands From Gananoque
While you're visiting this remote part of Ontario, I recommend making time for a boat tour of the 1,000 Islands in Gananoque.
This tour allows you to explore the stunning natural beauty and rich history of this unique archipelago. The knowledgeable guides will share fascinating stories about the islands, including famous landmarks and historic sites such as Boldt Castle.
You will also have the opportunity to witness the wildlife that calls this area home, including eagles, herons, and various species of fish.
17. Algonquin Park for the Solo Nature Enthusiast
The solo nature enthusiast visiting Ontario won't want to miss Algonquin Park, Ontario's true wilderness.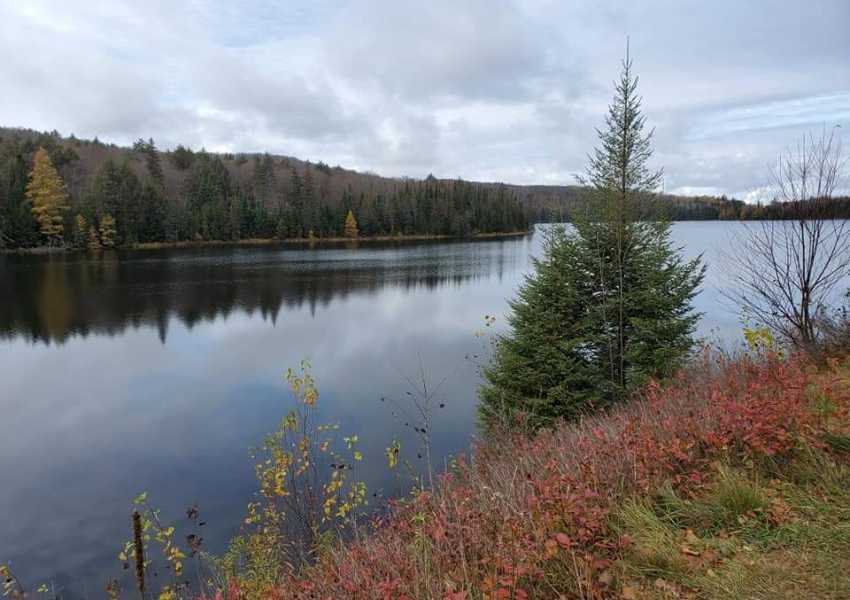 Algonquin Park spans over 7,600 square km. (2,950 square miles). It's the oldest Provincial Park in Canada and is nature's beauty at it's finest.
When visiting the Park, you will want to partake in at least one of the activities available to you, such as:
Hiking and biking at least one of the many nature trails.
Rent a kayak or canoe.
View the wildlife that calls this park home, such as loons, wolves, lynx, and yes, even bears.
A chance to see the elusive aurora borealis
Set up camp for the night.
When visiting the park, it's important to remember to respect the park's rules and regulations, practice Leave No Trace principles, and always to prioritize safety while enjoying the natural beauty of Algonquin Park.
Due to the vastness of Algonquin Park, and the very real possibility of getting lost, I highly recommend solo travellers to Ontario book a tour out of Toronto in order to see this gem.
18. Take the Chi Cheemaun to Manitoulin Island
Manitoulin Island is a stunning destination located in Lake Huron, Ontario. It is the largest freshwater island in the world and offers breathtaking natural beauty and a unique cultural experience.
While boarding the Chi Cheemaun (meaning big canoe) in itself makes this trip worthwhile, it's the beauty and culture found on Manitoulin Island that makes Manitoulin Island a "must see" when visiting Ontario by yourself.
Once on the island there are plenty of activities to keep you busy for a couple of days, such as:
Hiking the unparalleled beauty of the many trails and rugged coastline.
Learn about the indigenous communities that are resident to the island.
There are ample areas for fishing, biking, boating, and golfing.
Hike at Bridal Falls
View the Shipwreck Ruins in Tobermory
You don't have enough time to visit Manitoulin Island? That's not a problem, there's plenty to see right in Tobermory, known as the dive capital of Canada.
I recommend booking a tour to view the shipwreck ruins which are clearly visible. The tour will also take you to Flower Pot Island which is located right off the coast of Tobermory. Once you see the island, you'll understand where it got it's name, as you view rock formations in the shape of flowerpots.
Tobermory is one of Ontario's hidden gems, which offers travellers a peaceful, serene getaway from the hustle and bustle of city life.
Where to Stay in Ontario
Ontario is such a vast Province, that it's difficult to say where the best place to stay is. Where you stay all depends on your itinerary.
For visitor's planning on a relatively short stay in Ontario, I recommend staying in downtown Toronto. I personally like the Residence Inn when I'm visiting Toronto alone, as it has a full kitchen which helps to save money. This location is also central and walkable to most attractions in Toronto.
For more adventurous solo travellers who will be visiting Ontario for more than a week or two, there are plenty of hotels, cottages, campgrounds, and airbnb's at the location of every attraction I've mentioned.
Pro Tip: If you have the time and resources, I recommend that you splurge and spend at least one night at the luxurious Pillar and Post in Niagara-on-the-Lake.
How to Get Around in Ontario
This is a tough one! Unlike Europe, Canada hasn't developed a completely accessible train system as of yet.
The central hub is located in Toronto and trains can take visitors to Ottawa and all major cities throughout Ontario. There are also daily flights between Toronto and Ottawa.
For visitor's just wanting to explore the Toronto area, the local transit system is easy to navigate within the city.
However, visitors wanting to explore the Niagara Region are advised to book a tour from Toronto. For the solo traveller wanting to explore Niagara on her own, there are daily buses from Toronto to Niagara.
For adventurous travellers visiting Ontario alone who want to explore outside of the Toronto/Niagara Region, renting a vehicle is the only option. I highly recommend that this be done prior to your arrival.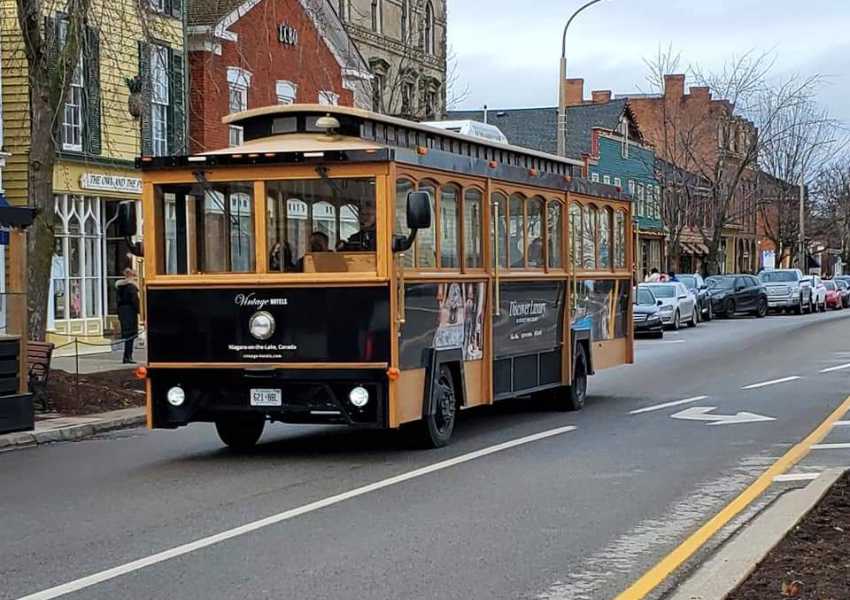 Best Time to Visit Ontario
Anytime is the best time to visit Ontario. Our doors are always open, however, I do recommend visiting during the shoulder season during the months of May, June, September, or October. Our high seasons consist of Summer, which is very hot and Winter, which is very cold.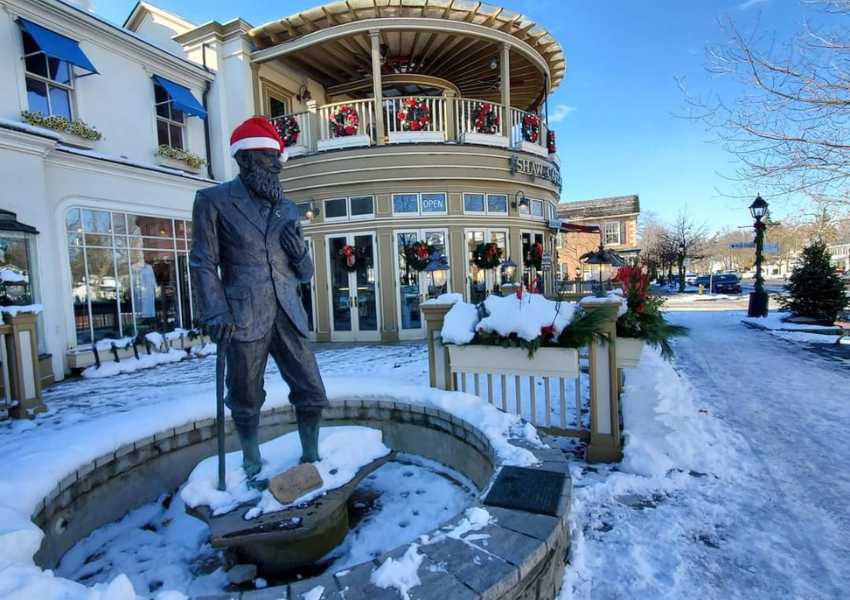 Tips for Visiting Ontario Alone
Visiting Ontario alone is a wonderful adventure, however, there are a few important tips to help prepare you for your visit:
Ontario is large. And I mean large. Ontario is Canada's second largest Province, second only to Quebec. Ontario has a land mass of over 1,000,000 square km. (415,000 square miles), which makes it impossible see all of the Province in one visit. Research and plan your activities prior to arriving. I recommend that first time visitors begin by exploring Toronto and the Niagara Region.
Pack according to the season you will be visiting. Winter means long johns, hats, mitts, and snow pants, while Summer means shorts, sundresses, sunscreen, and hat. Spring means jacket and umbrella, and Fall means sweaters, long pants and jacket. All seasons require comfortable walking shoes.
While Canada is considered to be one of the safest Countries in the world, it's still prudent to take the usual safety measures when visiting Ontario.
Canada and specifically Ontario are known to have some of the nicest people in the world. It's not unusual for strangers to talk to you, so no need to be afraid if this happens.
Ontario is expensive! Only Canadian funds will be taken at most places. I recommend exchanging your money to Canadian prior to your arrival. Typically $1.00 Canadian = $0.75 US. On average budget $150.00 Canadian per day for food and drink.
Things to do Alone in Ontario: Conclusion
In conclusion, for solo travellers seeking tranquility, adventures, or simply an opportunity to indulge in personal interests, Ontario offers numerous activities and opportunities to create memorable moments that will last a lifetime.
Kelly is a solo traveller who loves to share her experiences with others. Her passion is exploring her home Country of Canada, as well as new places around the world. Kelly aims to inspire other solo travellers to escape their comfort zone and to live their best life.