Up Your Game: Stylish Outfits for Men for a Winter Vacation
When it comes to planning a winter vacation, it's not just about choosing the perfect destination and booking the best accommodations. Dressing stylishly for your winter getaway is equally important. Not only does it enhance your overall look, but it also ensures that you stay comfortable and warm throughout your trip.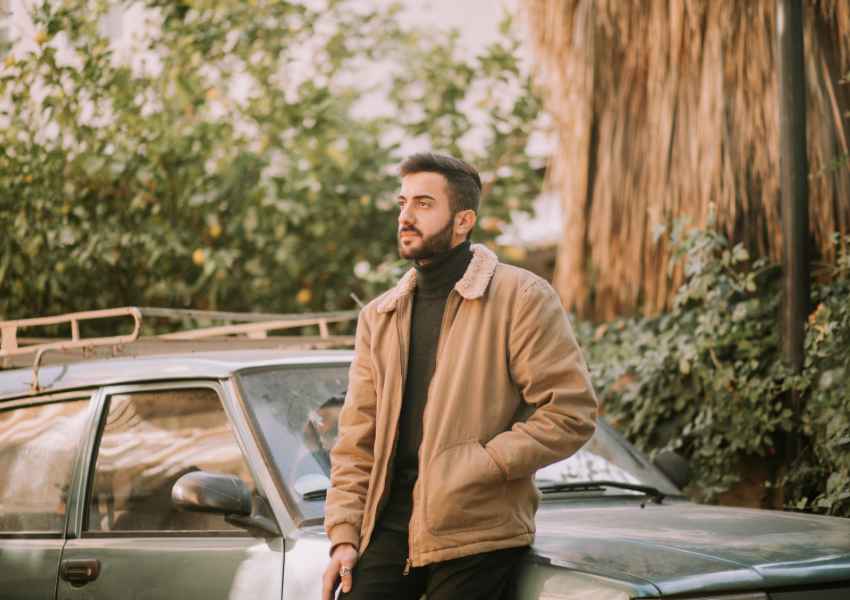 Men's winter fashion has evolved over the years, offering a wide range of options for creating stylish winter outfits. From layering techniques to incorporating trendy accessories, there are countless ways to showcase your personal style while staying cozy in colder temperatures.
So, let's dive into the world of stylish winter outfits and discover how to make your next winter getaway an unforgettable fashion statement.
1. Layer Up: How to Stay Warm and Look Cool
Winter layering is not just about piling on clothes; it's about creating stylish ensembles that keep you cosy and fashionable. We'll provide you with expert tips on how to master the art of layering, from choosing the right fabrics to mixing and matching different pieces.
For men looking to elevate their winter wardrobe, we'll showcase a range of outfit ideas that incorporate layers seamlessly. But it's not just about clothing – accessories play a crucial role in completing your winter ensemble.

So get ready to embrace the cold weather with confidence as we guide you through the world of winter layering. Stay warm, look cool – it's all possible when you know how to master the art of stylishly bundling up.
2. Accessorise to Elevate Your Look: Hats, Scarves & Gloves
When it comes to elevating your look during the winter season, hats, scarves, and gloves are the perfect accessories to add that extra touch of style. Not only do they provide functionality by keeping you warm and protected from the cold weather, but they also offer endless opportunities to showcase your personal fashion sense.
For men's style, winter accessories play a crucial role in completing an outfit and adding a sophisticated edge. Whether you're dressing up for a formal occasion or going for a casual yet refined look, incorporating hats, scarves, handmade leather belts and gloves can make all the difference.
When it comes to hats, there are various options to choose from depending on your personal taste and the occasion. From classic fedoras to trendy beanies or even stylish flat caps, finding the right hat can instantly elevate your overall appearance.
Scarves are not only practical but also versatile accessories that can transform any outfit. Opt for chunky knit scarves for a cosy and relaxed vibe or silk scarves for a more polished and elegant touch. The key is to experiment with different textures, patterns, and colours to create unique combinations that reflect your individual style.
Gloves are essential during winter months but don't have to be solely functional. Invest in high-quality leather gloves that not only keep your hands warm but also add sophistication to your ensemble. Consider Bullhide Belts as well – they not only serve as practical accessories but also add an element of rugged charm.
Experiment with different styles and materials to find what suits you best and elevate your look effortlessly.
3. The Essentials: Must-Have Pieces for Your Winter Wardrobe
When it comes to building a winter wardrobe, there are a few essential pieces that every man should have. These must-haves not only keep you warm during the chilly months but also ensure that you stay stylish and on-trend.

First and foremost, a stylish winter jacket is a must. Opt for one that not only provides warmth but also adds a touch of sophistication to your outfit. Look for features like insulation, water resistance, and versatile colors that can easily be paired with different outfits.
Next, invest in warm sweaters and cardigans. These cozy layers are perfect for layering under your jacket or wearing on their own. Choose high-quality materials like wool or cashmere to ensure maximum comfort and durability.
Versatile pants are another essential piece for your winter wardrobe. Opt for options like dark-wash jeans or chinos in neutral colors that can be easily paired with different tops and jackets. These pants will serve as the foundation of many stylish winter outfits.
4. Street Style Swagger: Casual and Trendy Outfit Inspiration
When it comes to winter casual wear for men, street style swagger is all about combining comfort and trendiness. It's about finding that perfect balance between staying warm and looking effortlessly cool.
One of the key elements of a stylish winter casual outfit is a trendy jacket or hoodie. Whether it's a classic leather jacket, a cozy parka, or a fashionable bomber jacket, the right outerwear can instantly elevate your look.
Of course, no street style outfit is complete without the perfect pair of jeans or trousers.
So if you're looking for some winter casual wear ideas that exude street style swagger, stay tuned. Get ready to rock trendy jackets and hoodies paired with fashionable jeans or trousers – all styled with the right sneakers or boots to complete your look.