14 Best Cities to Visit in Egypt for a Truly Fascinating Trip
Wondering what are the best cities to visit in Egypt? Here's the only list you need!
Egypt is a country that has fascinated travelers for centuries.
With its rich history, stunning landscapes, and vibrant culture, it's no wonder why so many people choose to visit this incredible destination.
But with so many cities to choose from, it can be difficult to decide where to go.
That's why we've put together a list of the best cities to visit in Egypt. Whether you're interested in exploring ancient ruins, relaxing on the beach, or immersing yourself in local culture, there's something for everyone in these amazing cities in Egypt.
14 Best Cities in Egypt
From the bustling capital of Cairo to the charming town of Aswan, each city has its own unique charm and attractions.
Whether you're a history buff, an adventure seeker, or just looking to relax and unwind, there's a city in Egypt that's perfect for you.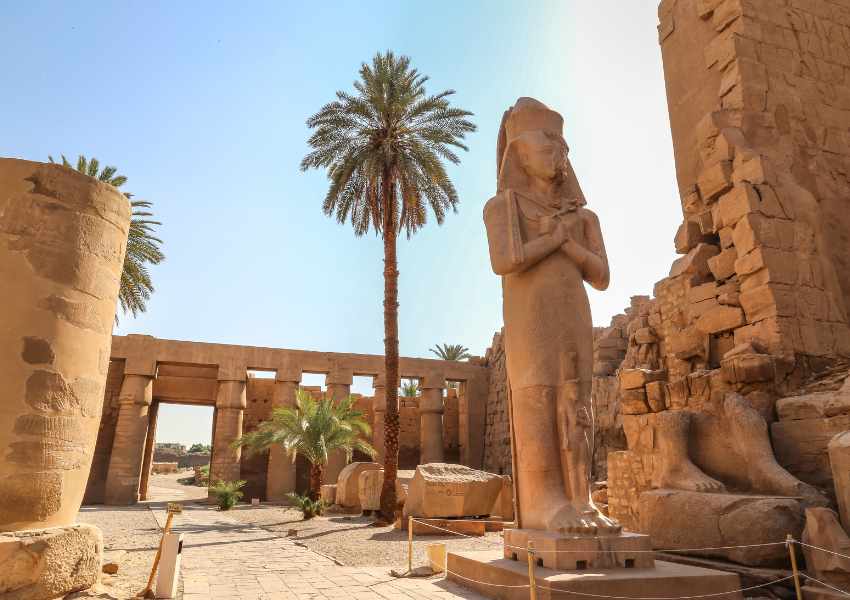 For that reason, we've categorized the best cities to visit in Egypt into three sections: beach, history, and adventure so you can decide where to go in Egypt depending on your travel style and interests!
Best Cities to Visit in Egypt on the Beach
1. Sharm El Sheikh
If you're looking for a fantastic beach getaway, Sharm El Sheikh should be at the top of your list of cities to visit in Egypt.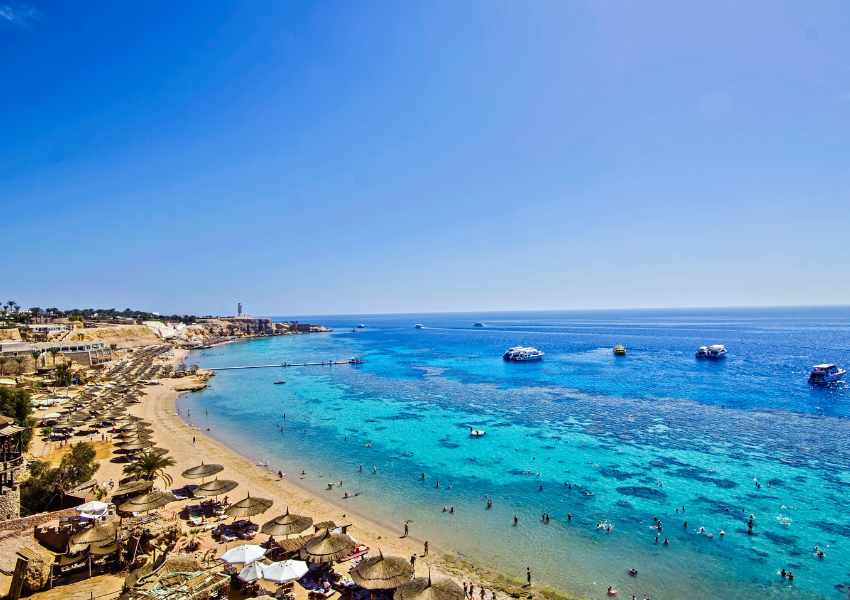 This resort town on the Sinai Peninsula has breathtaking views, stunning coral reefs, and a warm, sunny climate that makes it perfect for relaxation and adventure.
While visiting Sharm El Sheikh, you can enjoy numerous water activities such as snorkeling, scuba diving, windsurfing, parasailing, or simply relaxing on pristine beaches.
When you're not on the beach, Sharm El Sheikh has lively markets where you can immerse yourself in Egyptian culture.
The Old Market and the bustling Naama Bay offer a rich selection of local products, delicate spices, and souvenirs for you to take home.
Lastly, don't miss out on the fantastic dining options available in this vibrant city, serving both local Egyptian cuisine and international fare. Treat your taste buds while you revel in the warm and friendly Egyptian hospitality.
2. Marsa Alam
Marsa Alam is a fantastic destination for your next Egyptian adventure. It's a laid-back, charming town located on the Red Sea coast.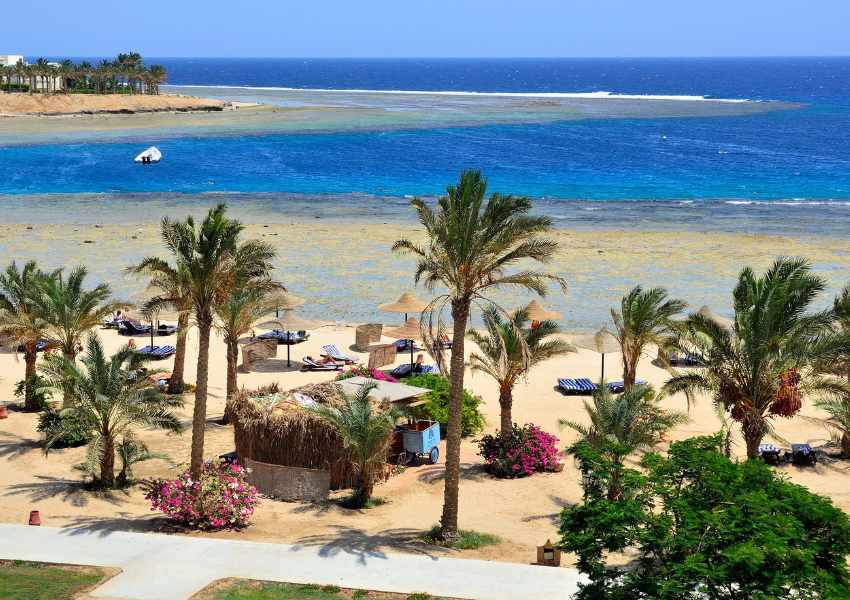 With stunning beaches, vibrant coral reefs, and more, it's an ideal choice for holidaymakers seeking relaxation and adventure.
One of the main reasons you should visit Marsa Alam is for its world-class diving spots.
The crystal-clear waters of the Red Sea offer superb visibility, making it a paradise for underwater explorers.
A trip to Marsa Alam wouldn't be complete without spending time in its pristine beaches.
Sharm El Luli is a tranquil sandy beach that's perfect for sunbathing and swimming. You can also enjoy a boat trip to Samadai Island, ideal for snorkeling, and marvel at its teeming marine life.
While you're in Marsa Alam, make sure to explore the Eastern Desert region.
Wadi El Gamal National Park is home to unique desert landscapes and wildlife such as gazelles, ibexes, and even camels.
When it's time for a break, head to Marsa Alam's welcoming cafes and restaurants to sample some delicious Egyptian cuisine.
Try local specialties like grilled fish, fresh seafood, or the classic Egyptian dish, koshari.
3. Dahab
Dahab is a hidden gem along the Red Sea coastline where you'll find golden beaches, crystal clear waters, and vibrant coral reefs.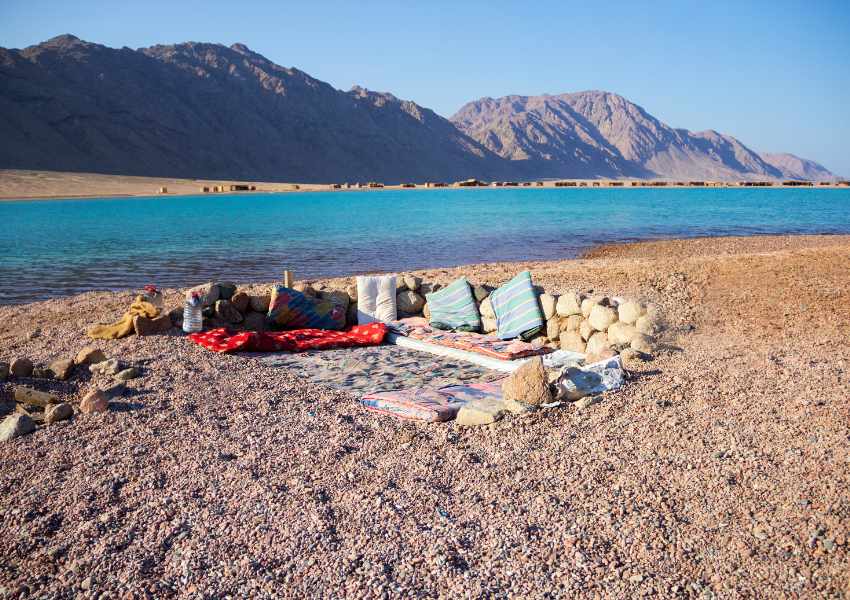 You'll find a myriad of activities to immerse yourself in, such as scuba diving, snorkeling, and windsurfing.
The Blue Hole is an especially famous spot for diving enthusiasts. With its colorful aquatic life and captivating underwater formations, you'll never want to leave the ocean.
While venturing through Dahab, you'll quickly notice the laid-back vibe, making it the perfect place to wind down after a day of exploring.
Treat yourself to some delicious Egyptian and international cuisine at one of the many restaurants along the beachfront. The local seafood dishes are a must-try!
Aside from the water activities and mouth-watering food, you can also immerse yourself in the region's diverse culture.
The Bedouin villages nearby offer a unique experience where you can connect with the locals and learn about their traditional way of life.
4. Port Said
Port Said to be a charming coastal town at the northern end of the Suez Canal. It's definitely one of the best cities to visit in Egypt for a mix of beach fun and historical goodness.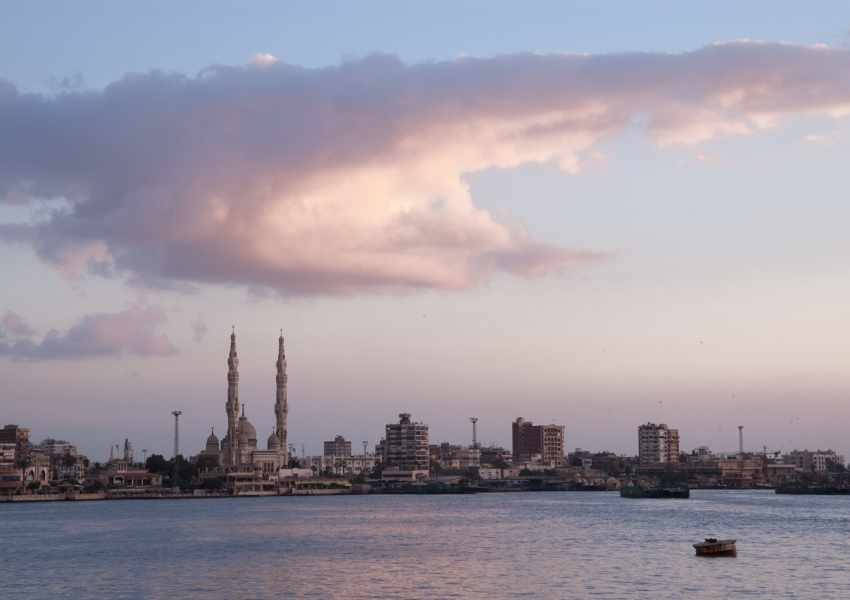 As you stroll through the city, you'll encounter a remarkable blend of European architecture and Egyptian culture.
Take a walk by the Suez Canal and enjoy the view of the large ships passing through. While you're there, visit the Suez Canal Authority Building to learn about the canal's history and importance in international trade.
Next, you should experience the city's vibrant shopping scene by heading to Sharia Palestine.
In this bustling street, you'll find various shops selling souvenirs, traditional Egyptian clothing, and some of the best street food in Egypt. Get adventurous by trying local dishes, such as foul and shawarma.
5. Hurghada
Hurghada is a famous beach town and one of the best cities to visit in Egypt for a beach vacation.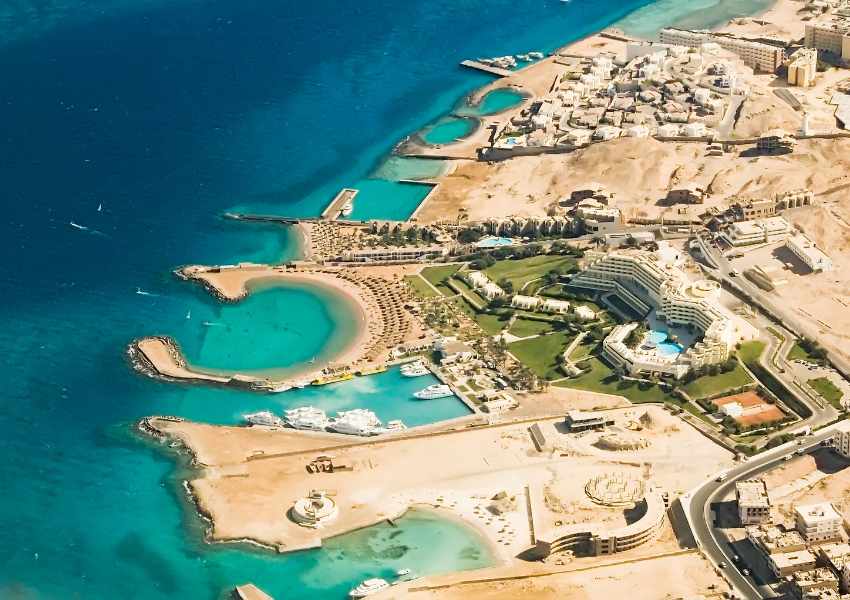 The Red Sea is the main attraction here, boasting crystal-clear turquoise waters and vibrant coral reefs.
You'll find countless diving spots, suitable for all experience levels. If you prefer to stay on the surface, you can try windsurfing or sailing.
After a day at the beach, consider exploring the Old Town of Hurghada, known as El Dahar.
For history buffs, there are several fascinating sites within easy reach. Just a short drive away, you can visit the ancient city of Luxor to see the impressive temples of Karnak and the Valley of the Kings.
Another nearby option is the UNESCO World Heritage Site of El Quseir, with its beautiful Ottoman fortress.
Best Cities to Visit in Egypt for History
6. Cairo
Of course, no list of the best cities to visit in Egypt would be complete without including Ciaro, its capital.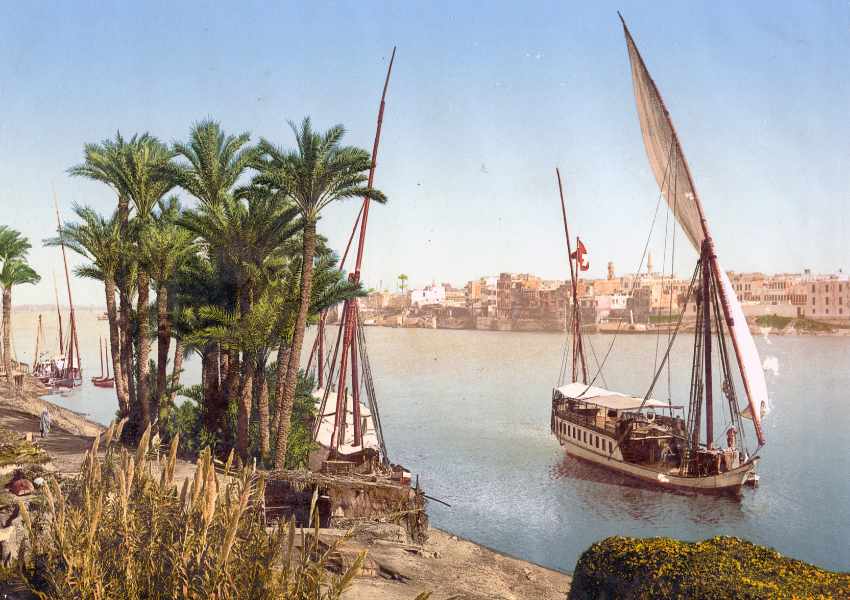 As you wander through its ancient streets, you'll be amazed by the blend of historical marvels and modern-day attractions.
One of the must-visit spots in Cairo is the world-renowned Egyptian Museum where you can see fascinating treasures of the ancient world, such as Tutankhamun's gold mask and royal mummies.
In addition to its rich history, Cairo offers a vibrant shopping scene. Explore the lively Khan el-Khalili market place in the heart of Old Cairo.
This bustling bazaar is filled with unique trinkets, handcrafted jewelry, and the most exquisite traditional crafts.
7. Alexandria
Alexandria, founded by Alexander the Great, is a city you don't want to miss when visiting Egypt.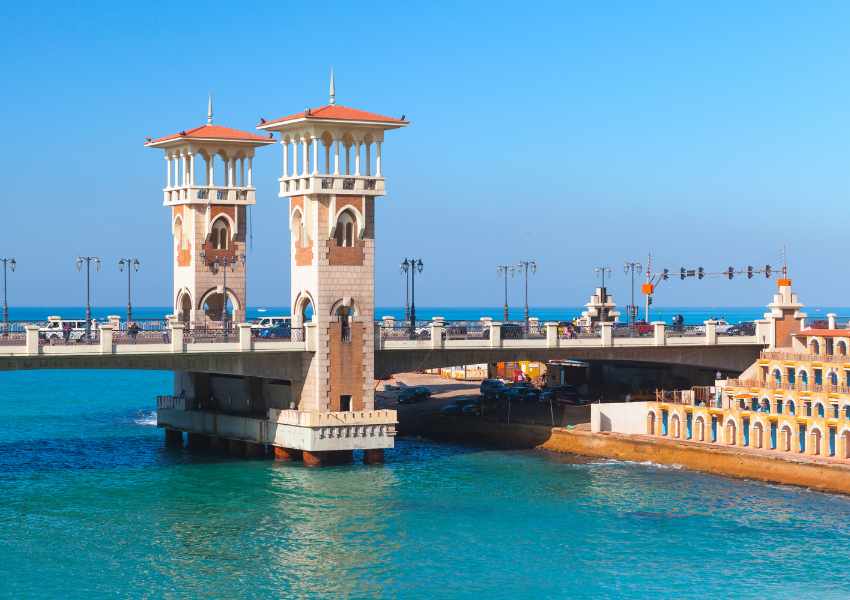 It's situated along the Mediterranean coast which offers picturesque views and a refreshing breeze.
As you explore the city, you'll come across the renowned Bibliotheca Alexandrina. Resembling the historic Library of Alexandria, this modern library is an architectural marvel as well as a cultural hub preserving the essence of the ancient library.
You'll also find the impressive Roman Amphitheater. Here, you can marvel at the well-preserved ruins and imagine the grand performances once held in this ancient center of entertainment.
Your visit to Alexandria is not complete without exploring the local markets.
In the bustling streets of the old town, you'll find a mix of stalls selling traditional Egyptian crafts and modern goods, making for an authentic shopping experience.
And when you're ready to relax, head over to the Mediterranean shoreline.
It's not only one of the best cities to visit in Egypt for history, but also for coastal vibes.
With its coastline stretching 20 kilometers, Alexandria offers numerous sandy beaches and picturesque spots for a blissful retreat along the azure waters of the sea.
8. Luxor
Known as the world's largest open-air museum, Luxor offers an astonishing array of ancient ruins, temples, and tombs for you to explore.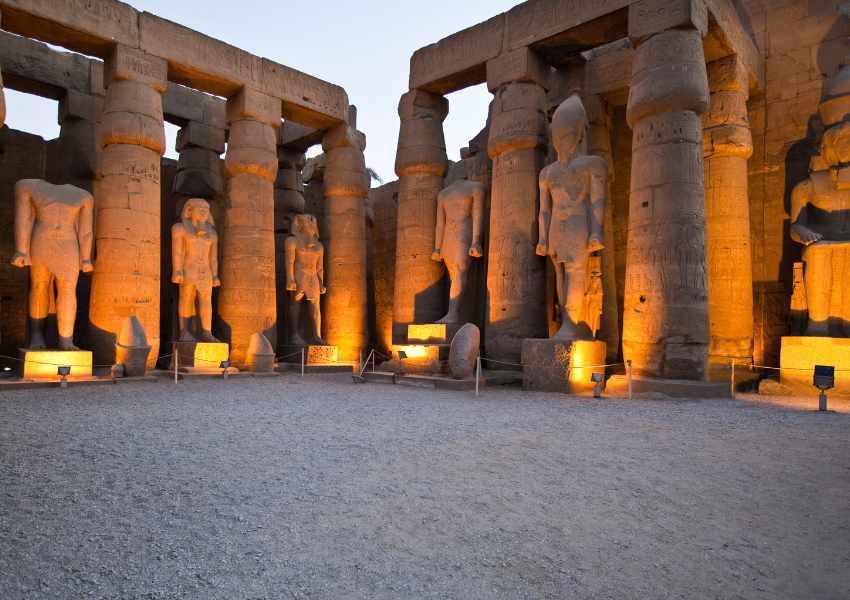 The city is nestled along the banks of the majestic Nile River, creating a beautiful and historic setting.
Start your itinerary at the Karnak Temple Complex, a vast and impressive site that was built over 2,000 years that towering columns and colossal statues.
Another must-see attraction in Luxor is the Valley of the Kings. This stunning collection of tombs, built for ancient pharaohs and powerful nobles, is an essential part of your Egyptian adventure.
Of course, a visit to Luxor is not complete without exploring the Temple of Luxor.
Built in 1400 BC, this grand temple is dedicated to the ancient gods Amun, Mut, and Khonsu.
Moreover, if you want a unique experience, hop on a hot air balloon ride. Float over the Valley of the Kings and the Nile River at sunrise, offering you a breathtaking view of Luxor's magnificent landmarks.
9. Aswan
Aswan, located in the south of Egypt, is another of the best cities to visit in Egypt for history, the Nile River, and Nubian culture.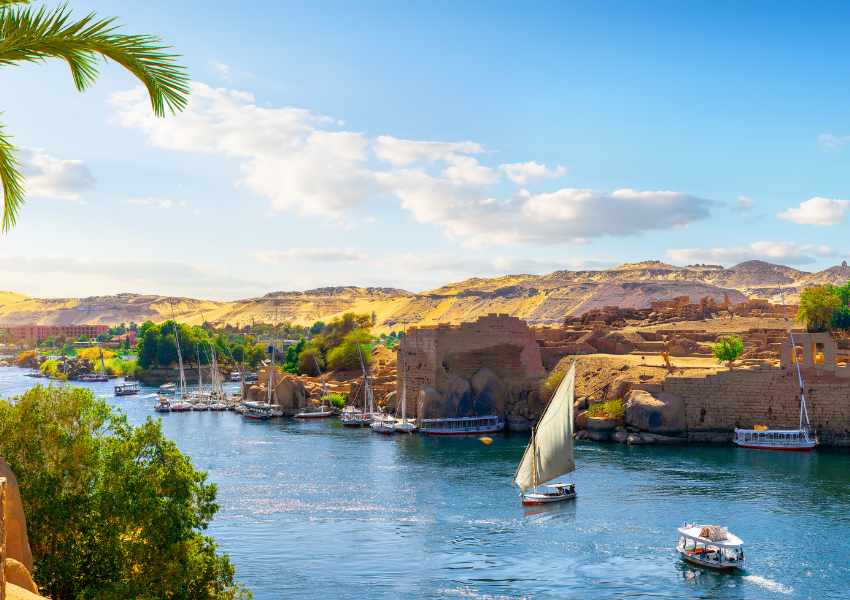 You can take a traditional felucca boat ride to explore the river and surrounding islands.
Stop by the lovely Kitchener's Island, a botanical garden with a variety of exotic plants, or visit the charming Elephantine Island which houses the ancient ruins of Abu, Aswan's oldest inhabited area.
It's also an ideal destination for history buffs as there are plenty of wonderful things to do in Aswan that will take you back in time. Don't miss the impressive Abu Simbel temples, dedicated to Ramses II and his wife Nefertari.
These monumental structures will leave you in awe. You'll also find the Unfinished Obelisk, a massive piece of granite that provides a glimpse into how ancient Egyptians constructed their monuments.
10. Kom Ombo
Located about 30 miles north of Aswan, this charming city offers unique attractions set against the backdrop of the Nile River.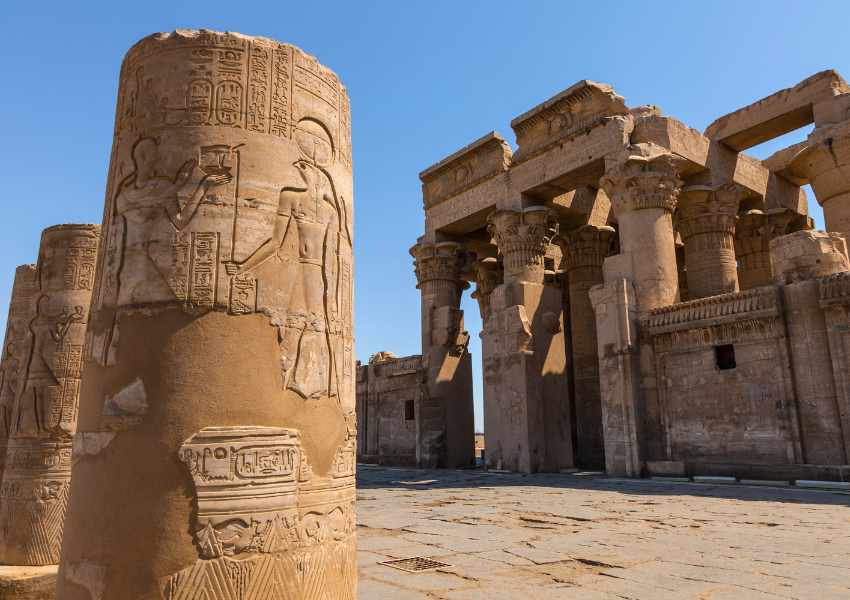 As you make your way to the Temple of Kom Ombo, prepare yourself for a one-of-a-kind experience.
Distinguished by its dual devotion to the gods Sobek and Horus, this temple lets you explore ancient history while enjoying stunning views of the Nile.
After immersing yourself in the temple's rich history, take a stroll along the Nile Corniche.
This picturesque promenade gives you an opportunity to unwind amid scenic surroundings. You might even catch a glimpse of fishermen engrossed in their catch.
Finally, don't forget to meander through Kom Ombo's local market. Here, you can soak in the Egyptian culture through vibrant colors, authentic fragrances, and the warm, inviting atmosphere.
11. Ismailia
Nestled on the banks of the Suez Canal, this charming city offers a perfect blend of history, nature, and modernity for a well-rounded visit.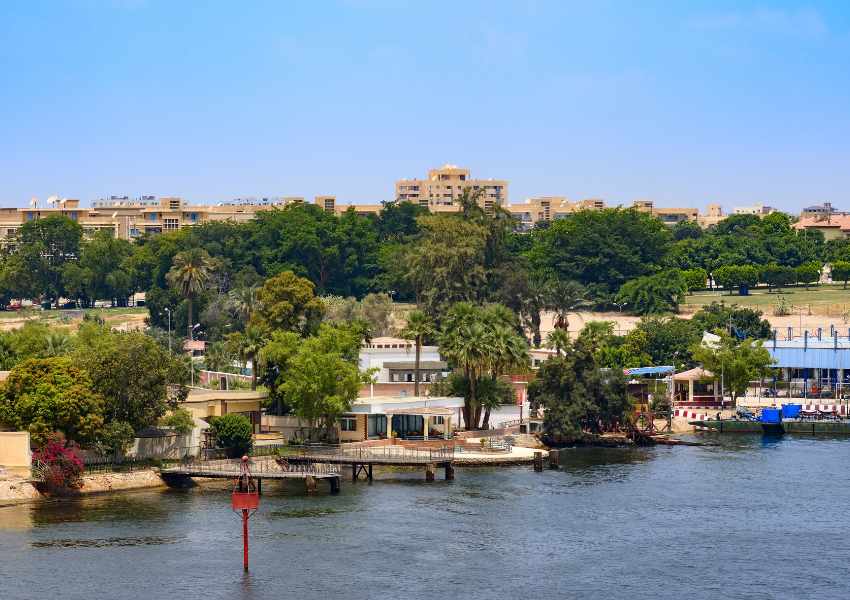 When you first arrive, be sure to visit Lake Timsah. The picturesque lake provides a brilliant opportunity for you to take a stroll along its shorelines or even partake in some water sports.
For history lovers, Ismailia offers the well-preserved Ismailia Museum. This hidden gem houses various artifacts from ancient Egypt, showcasing the rich cultural history and archeological treasures of the region.
If you're looking for a more laid-back day, a visit to the Ismailia City Centre will provide ample shopping opportunities and a chance to mix with the locals.
You might even catch a live music performance or an open-air cinema screening!
12. Edfu
Edfu is another of the best cities to visit in Egypt that you should definitely add to your travel itinerary.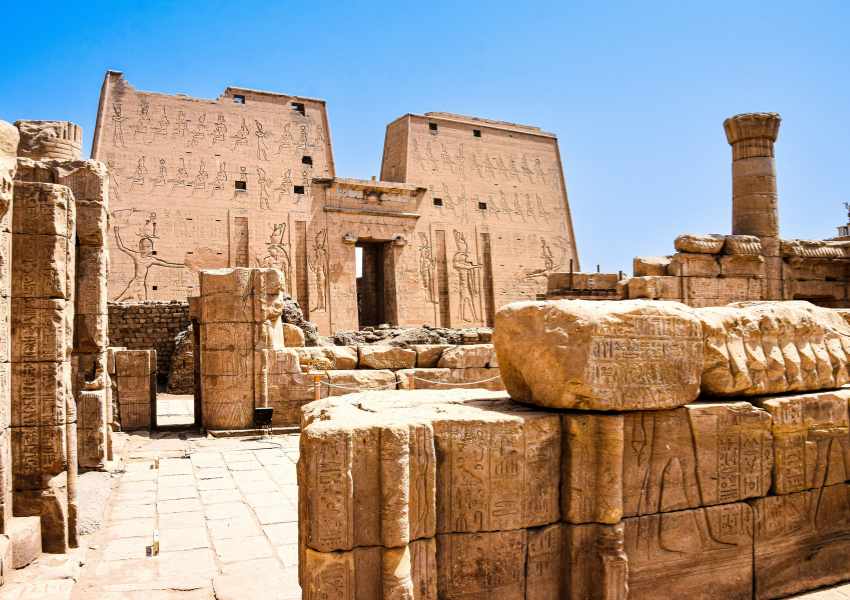 Steeped in ancient history, this quaint city is located on the west bank of the Nile.
The main attraction here is the well-preserved and majestic Temple of Horus. As you walk through the temple, you will be in awe of the intricate carvings and richly detailed depictions of ancient mythology.
While exploring Edfu, don't miss out on a lovely walk around the city. The locals are friendly, and you'll find the atmosphere to be charming and laid-back.
Soak in the culture by visiting the local bazaars, where you can shop for beautiful souvenirs, or simply feast your eyes on the vibrant and bustling market scene.
To experience the city's rich history, take a guided tour available at various points in the town.
These guided tours offer great insights into the ancient Egyptian civilization and the significance of various archaeological sites around Edfu.
Here are a few highlights to consider during your visit to Edfu:
Temple of Horus: The main attraction in Edfu, this temple is dedicated to the falcon-headed god Horus. Be amazed by the impressive entrance, massive columns, and intricate carvings.
Nilometer: A fascinating historical site, the Nilometer was used to measure the Nile's water level, which helped predict agricultural output.
Nile cruise: For a truly unforgettable experience, consider taking a Nile cruise that stops at Edfu, allowing you to further explore the stunning surroundings.
While Edfu may not be as well-known as Cairo or Luxor, it offers a unique and authentic look at ancient Egypt.
Best Cities to Visit in Egypt for Adventure
13. Siwa Oasis
Imagine taking a break from the bustling cities of Egypt and stepping into an enchanting oasis.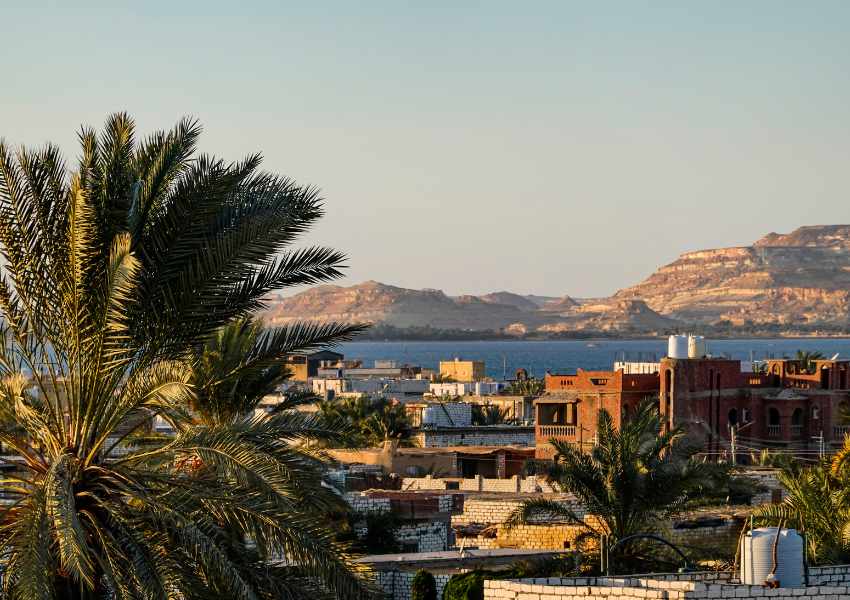 Siwa Oasis can be that much-needed escape for you. It is located in Egypt's Western Desert, near the Libyan border, and is home to around 30,000 people.
The area is well-known for its unique natural beauty, cultural heritage, and fascinating archaeological sites.
While you're at Siwa, pamper yourself with a visit to the famous Cleopatra's Bath.
Set amid palm trees and blue waters, this natural spring was once said to be visited by Cleopatra herself. Here, you can soak in the mineral-rich waters that are believed to have therapeutic properties.
If history is your thing, then you can't miss the Temple of the Oracle. This ancient temple, also known as Aghurmi, is associated with Alexander the Great.
A trip to Siwa isn't complete without taking a bike or walking around the charming Shali Fortress.
Constructed with salt and mud-brick, this 13th-century fortress once protected the Siwans from invading tribes.
14. Kharga Oasis
Kharga Oasis is another must if you're looking for adventure destinations in Egypt.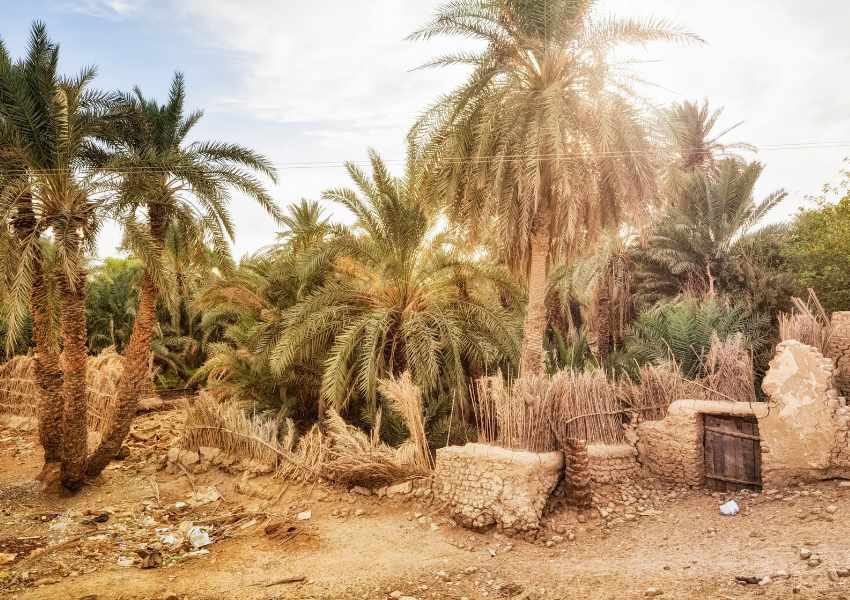 As you journey through this pristine oasis, you'll be surrounded by natural wonders and rich history.
Start by visiting the Temple of Hibis, an incredible piece of architecture dating back to the Persian era. You can marvel at the well-preserved reliefs and fascinating inscriptions on its walls.
Hungry after some sightseeing? Treat yourself to one of the local restaurants around the oasis where you'll get to experience authentic Egyptian cuisine, with options like kushari and ful medames.
While you're at the Kharga Oasis, take advantage of the area's natural resources. Dip your feet in the soothing hot springs or take a rejuvenating mud bath – nature's spa, just for you!
How To Get Around Egypt
Public transportation: Egypt has a well-developed public transportation system. You can travel in buses, metro, and trains at affordable rates.
Taxis: Taxis are a convenient way to get around, especially in cities in Egypt like Cairo and Alexandria. Make sure to negotiate the fare with the driver before getting in, as they might not use meters. Alternatively, use ride-sharing apps like Uber or Careem for a more reliable fare calculation.
Private car: Renting a car is another option, giving you the freedom to explore the country at your own pace. Remember, though, driving in Egypt can be chaotic and challenging – ensure you are comfortable navigating the traffic.
Trains: For long distances, trains are an affordable, comfortable, and environmentally friendly option to get around some of the best cities in Egypt. The Egyptian National Railways operates an extensive rail system, connecting major cities such as Cairo, Alexandria, Luxor, and Aswan. Some popular routes, like Cairo to Luxor or Cairo to Aswan, even have luxurious sleeper trains.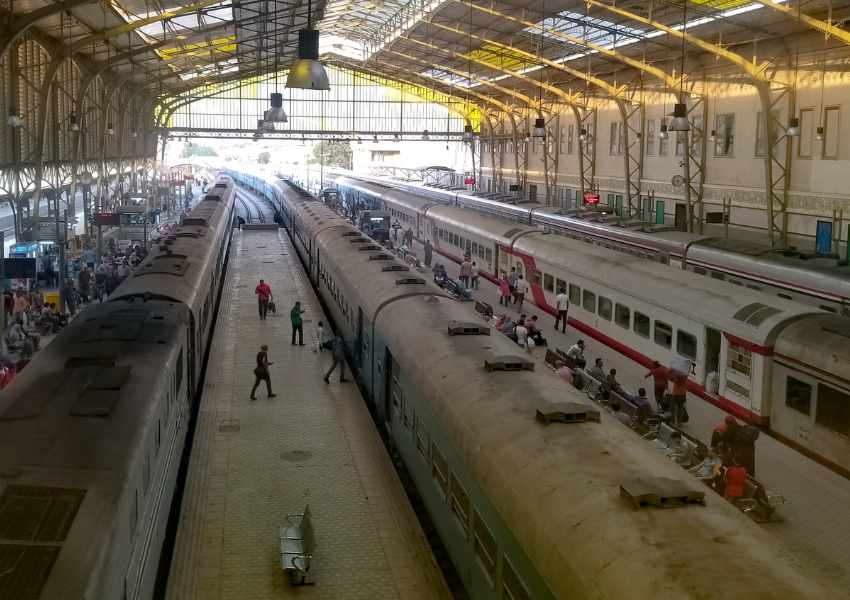 Domestic flights: If you're short on time and want to visit far-off destinations, like Sharm El Sheikh or Hurghada, consider taking a domestic flight. Egyptair operates regular flights between these cities and the main hub, Cairo.
Ferries: To travel between cities located along the Nile, ferries offer a scenic and enjoyable journey. You can also opt for a traditional Felucca sailboat to experience the timeless beauty of the Nile.
Best Time to Visit Egypt
The most popular and comfortable time to visit Egypt is during the cooler months from October to April. During this period, temperatures are generally pleasant, making it easier to explore the amazing historical sites, cities, and desert landscapes.
In October and November, you can expect temperatures to range between 20-30°C (68-86°F). This is a perfect time to stroll around the ancient ruins and take in the beauty of Luxor and Aswan. Plus, the Red Sea beaches are warm enough for sunbathing, swimming, and snorkeling.
December to February is peak tourist season in most of the best cities to visit in Egypt due to the cooler temperatures, ranging from 15-25°C (59-77°F). This period also sees major Egyptian festivals like Sun Festival in Abu Simbel and Coptic Christmas being celebrated. Just keep in mind that popular sites may be more crowded during this time.
March and April see warmer weather, with temperatures between 25-35°C (77-95°F). Spring is also when the Khamaseen – a strong, dry wind – can blow in from the desert, making certain days uncomfortable. If you're looking for a more relaxed experience, avoid traveling during the busy Easter break.
From May to September, Egypt experiences scorching hot temperatures, which can reach up to 45°C (113°F) in the south. This time is considered off-peak season, resulting in fewer tourists at the attractions, but the heat can be unbearable for some.
In summary, here's a quick overview of the best times:
October to April: Cool and comfortable weather; perfect for exploring cities, historical sites, and beaches.
December to February: Mild temperatures and festive celebrations; expect crowded tourist sites.
March and April: Warmer temperatures; watch out for the Khamaseen winds.
May to September: Hot and dry weather; fewer tourists but intense heat.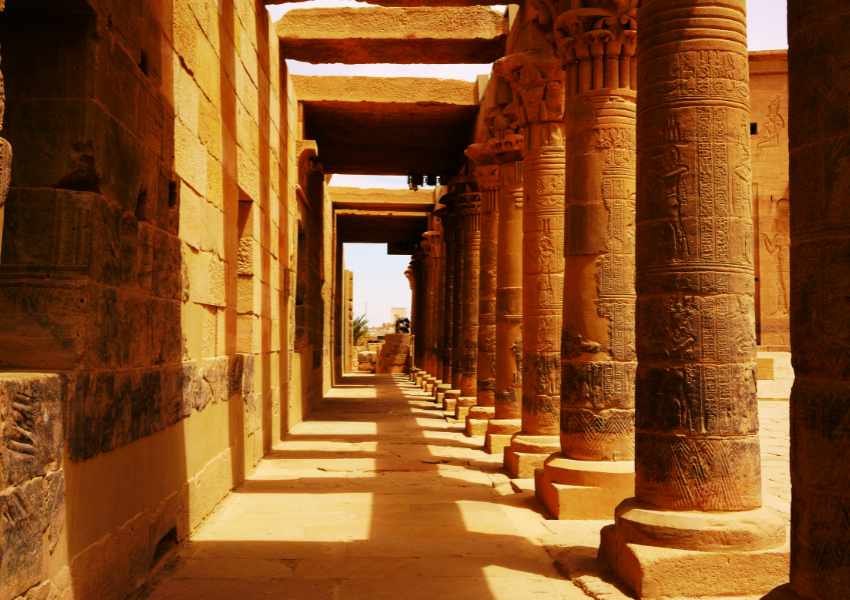 Best Cities to Visit in Egypt: FAQs
What are some of the best cities to visit in Egypt?
Egypt has many cities that are worth visiting, but some of the must-visit cities include Cairo, Luxor, Aswan, Alexandria, and Hurghada.
Each of these cities has its own unique charm and attractions that you won't want to miss.
Which city in Egypt is the most beautiful?
Egypt is full of beautiful cities, but if we had to pick one, it would be Luxor.
The city is home to some of the most spectacular ancient ruins in the world, including the Valley of the Kings, Karnak Temple, and Luxor Temple.
What are some of the best cities to visit in Egypt for families?
Egypt is a great destination for families with children.
Some of the best cities to visit in Egypt with kids include the Pyramids of Giza, the Egyptian Museum, the Cairo Tower, the Nile River, and the Red Sea beaches in Hurghada.
What are the top three cities to see in Egypt?
The top three best cities to visit in Egypt are Cairo, Luxor, and Aswan.
Cairo is the capital and home to the famous Pyramids of Giza, while Luxor and Aswan are known for their ancient ruins and beautiful Nile River views.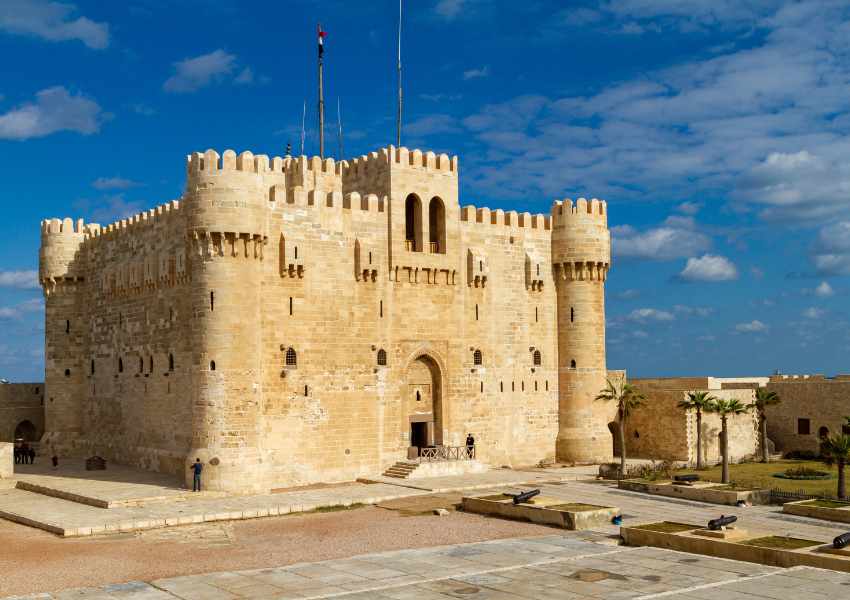 Is Egypt a tourist-friendly country?
Yes, Egypt is a tourist-friendly country.
The people are welcoming and friendly, and there are plenty of tourist facilities and amenities to make your stay comfortable.
How many days should I spend in Egypt to see the best sights?
To see the best sights in Egypt, we recommend spending at least 7-10 days.
This will give you enough time to explore the major cities, visit the ancient ruins, and relax on the beaches.