17 Best Breakfast in New Orleans: From a Local
Not only is New Orleans well-known for its endless amount of things to do, but also for its incredible cuisine and food scene.
Headed to the Big Easy and wondering the best places for breakfast in New Orleans?
Look no further. As a local to New Orleans for over a decade, here are my top 17 NOLA breakfast restaurants that I enjoy with my friends and family.
Best New Orleans Breakfast: Weekday Breakfast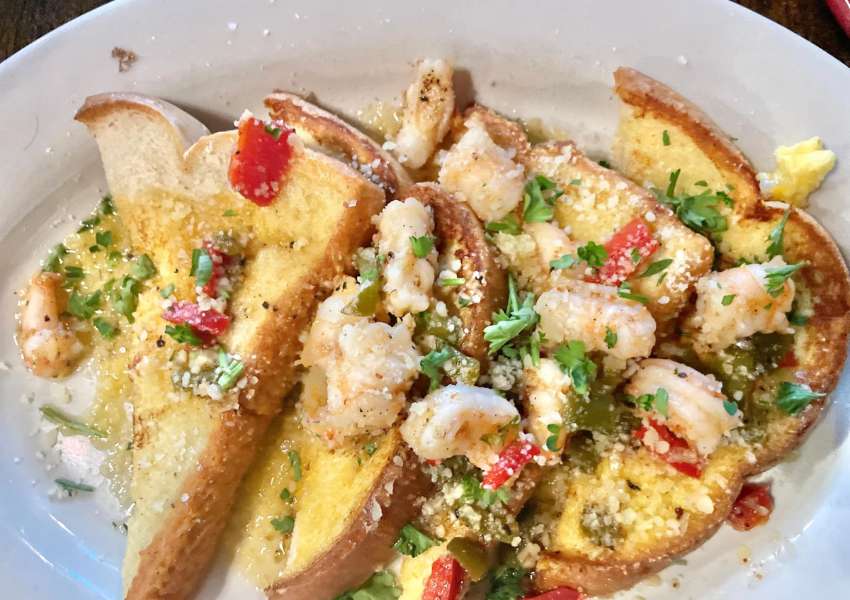 In New Orleans during the week and wondering if the best breakfast options are available?
You're in luck!
Some of the best NOLA restaurants serve breakfast on weekdays. And they're located throughout the city. So no matter where you may be in New Orleans, you're close to one of the best restaurants whipping up delicious breakfast during the week.
1. Bear Cat
Bear Cat is a full-service restaurant that's the best of both worlds in regards to breakfast in New Orleans. Their menu is split between the "Good Cat" and "Bad Cat".
The "Good Cat" offers delicious breakfast options that can accommodate any diet, including meals that are vegan, paleo, or gluten-free. While the "Bad Cat" serves some of the best American-style breakfast that you can find in New Orleans.
Plus Bear Cat has two locations, Uptown and Central Business District (CBD). And if you happen to be in more of a lunch mood, both locations offer "Good Cat" and "Bad Cat" lunch options.
If an alcoholic beverage is a must, then visit the CBD location as the Uptown location beverage menu offers locally grown coffee beans and freshly squeezed juices.
Both locations are insanely popular with both locals and tourists alike, so expect a wait, especially on the weekend.
What to Order
No matter what you order from Bear Cat, you are guaranteed to have fresh, high-quality food. If you'd like to try your hand at the "Bad Cat", the bison sausage and shrimp and grits are some of the fan favorites. While the paleo pancakes and black bean sausage are a hit on the "Good Cat" Menu.
2. Wakin' Bakin'
Wakin' Bakin' is a fun and casual restaurant that serves some of the best, locally-sourced and tasty breakfast, lunch, and brunch in New Orleans. With about a handful of menu options, it's surprising how there's something for almost everyone, but there is!
Plus, Wakin' Bakin' can be enjoyed throughout the city as they have 3 locations. All locations have the same delicious, reasonably priced menu, but if you're looking for a boozy brunch, the Uptown location is your option.
What to Order
What's breakfast in the South without tasty grits? Wakin' Bakin' has some of the best grits in the city. So be sure to get the grit bowl.
Similarly, they serve some of the best and freshest sourdough, created from their very own sourdough starter which was born in 2010.
3. The Ruby Slipper Cafe
With a tagline, #thatbrunchlife, you know you're in for a good time and tasty breakfast and brunch while in New Orleans at The Ruby Slipper Cafe. And they take their brunch duty seriously!
Their extensive menu offers a plethora of options from a variety of bennies, pancakes, french toast, omelets, sandwiches, and speciality items. As well as specific menu items to cater to gluten-free, keto, and vegetarian dietary preferences.
You won't have to look far for a Ruby Slipper Cafe as they have 6 locations throughout the city. Since they are about #thatbrunchlife, all locations offer "eye opening cocktails".
Although they don't offer reservations, you can "join the waitlist" on their website and put your name on the list prior to your arrival at the restaurant, reducing your wait time. Ruby Slipper can be insanely popular and busy.
What to Order
Ruby Slipper is infamous for their eggs benedict, particularly their "Eggs Cochon" which includes slow-cooked apple-braised pork on a buttermilk biscuit. For the sweet breakfast lovers, opt for one of their pancakes or french toast options, as they won't disappoint.
4. Willa Jean
Looking for a chic New Orleans restaurant that serves some of the best breakfast throughout the week, look no further than Willa Jean. Their menu is the epitome of Southern food with the likes of sausage gravy, fried chicken, and cheesy grits dawning the menu.
During the week they offer breakfast and lunch menus, while during the weekend, they serve an extensive brunch menu all day. No matter what day you decide to enjoy Willa Jean, they offer specialty craft cocktails to accompany your meal.
What to Order
The hangover bowl, featuring short rib, cheesy grits, potatoes, and eggs is one of the most delicious breakfast options in NOLA. As well as their avocado toast and fried chicken + tabasco honey biscuit. And for those with a sweet tooth, be sure to get their salted chocolate chip cookie. Delicious!
5. Satsuma
Satsuma Cafe is a cute counter-order cafe that focuses on serving wholesome and natural ingredients. All of their juices are freshly made as well as most of their breakfast and lunch items are made from scratch.
All 3 of their locations offer menus that are a perfect combination between American breakfast favorites like scrambles, breakfast burritos, and breakfast sandwiches, and items catered to dietary-preferences like vegan and gluten-free options.
What to Order
If you love cold-pressed juices, you have to try Satsuma's ABC or Immune Booster.
The Mexican breakfast plate offers deliciously cooked black beans and eggs, topped with salsa and avocado, with an option to add slow-cooked pork or bacon. Likewise, their pancakes and daily scrambles are delicious. And their breakfast biscuits are some of the best in New Orleans.
6. Elizabeth's
Love a country-style breakfast or brunch, with a funky twist? Elizabeth's low-key vibe, local art, and funky decor embodies the personality of their local neighborhood, Bywater. And they have a menu to match.
The chef's mission is to make everything from scratch, offering some of the best breakfast New Orleans has to offer on both their weekday breakfast/lunch menu and Saturday/Sunday brunch menu.
What to Order
If you've never had boudin balls, do yourself a favor and try them at Elizabeth's. Delicious! The praline bacon, french toast burrito, and duck cornbread waffle are some of the crowd favorites.
7. Up & Adam Eatz
Try one of the newest, and best breakfast restaurants in New Orleans. Up & Adam is a cute, Mid-City bistro that offers some of your favorite southern breakfast fare. From various grits and biscuit dishes to chicken and waffles, your southern breakfast needs will be met.
Do note that they get rather busy on the weekends. So if you have the opportunity to try them during the week, do so.
What to Order
If you love catfish, go with it! They offer various catfish dishes including Catfish Tchoupitoulas, fried catfish over shrimp and crawfish rice with a delicious cream based sauce. Plus the honey tabasco biscuit is equally divine.
8. Jimmy J's Cafebreakfast bowl from Jimmy J's Cafe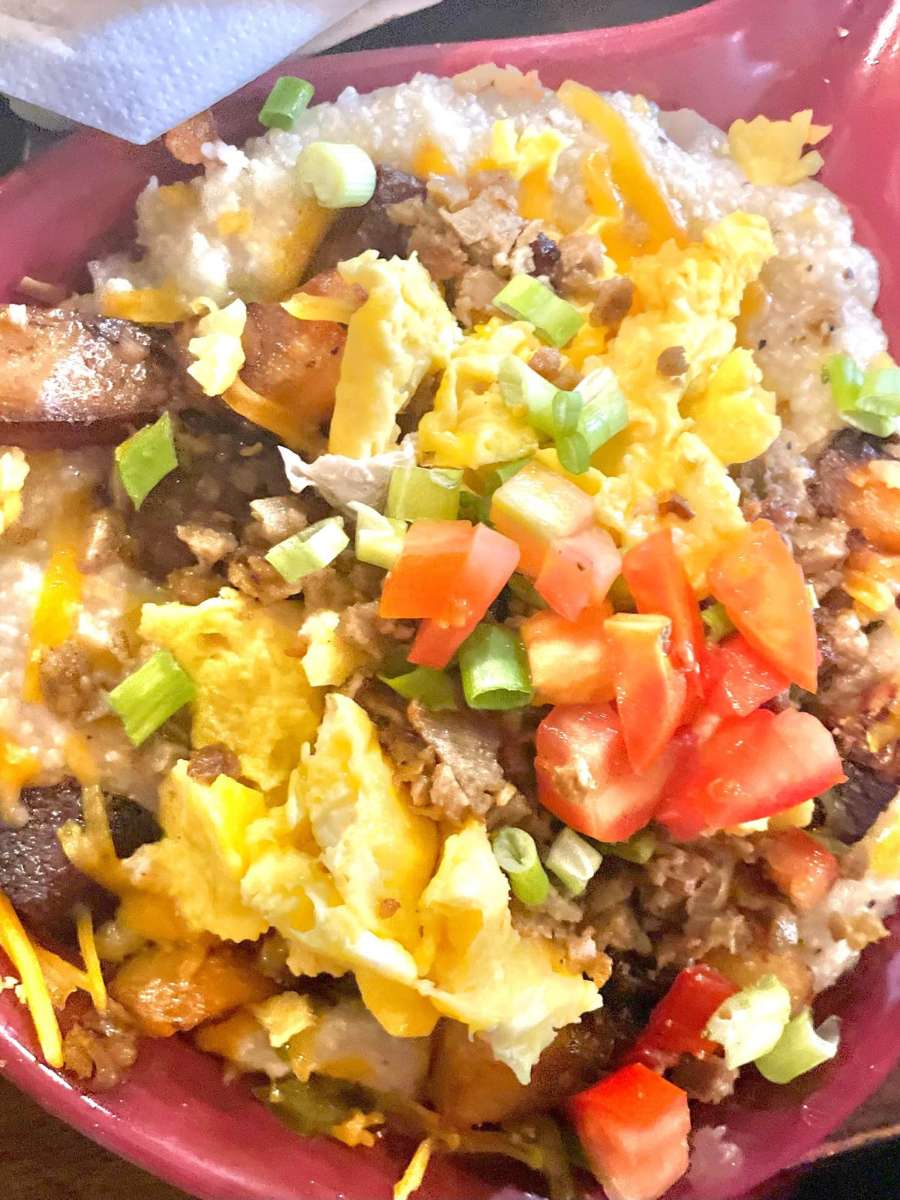 One of the French Quarters best kept secret, Jimmy J's makes all of their food from scratch, with the freshest ingredients. Their breakfast and lunch menus scream N'awlins' with menu items like N'awlins' eggs ranchero, crawfish benedict, and beignet stick.
The restaurant walls are filled with fun artwork and embodies the funky feeling of the French Quarter. Do note that the restaurant is on the smaller side and can get rather busy, especially on the weekends, but it's worth the wait!
What to Order
If you love french toast, you'll want to try Jimmy J's as they offer bananas foster french toast, french toast monte cristo which includes ham, cheese and bacon, and shrimp and garlic aioli french toast. Likewise, they offer 5 varieties of eggs benedict. Seriously, one of the best breakfast in New Orleans!
9. NOLA Caye
Looking for the best Sunday brunch-style breakfast in New Orleans, but on a weekday? NOLA Caye is your place. Located in The Brandywine by Sextant, it's one of the newest restaurants in New Orleans to offer daily brunch, from 11 AM- 4 PM.
Recognized as a Caribbean restaurant, they put a flavorful spin on traditional NOLA breakfast options.
What to Order
Their grits and grillades offer a wonderful twist to this traditional New Orleans breakfast dish as they swap the usual beef, pork, or veal for tenderly-braised oxtail. And the jalapeno-cheddar grits are the perfect accompaniment. Honestly, you can't go wrong with any menu item that includes the jalapeno-cheddar grits, especially the shrimp and grits.
10. Atchafalaya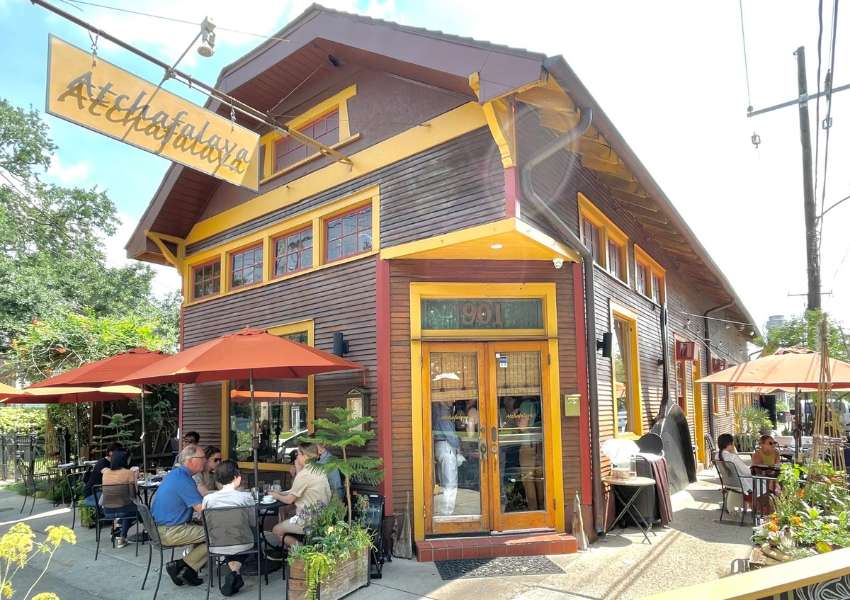 Atchafalaya is a more upscale New Orleans restaurant that serves breakfast daily, excluding the days they are closed, which are Tuesday and Wednesday. Their traditional New Orleans breakfast offers a refreshing twist that's accompanied by live jazz music on the weekends.
Do note, the kitchen and restaurant are on the smaller side. Therefore, reservations are encouraged and may be challenging to get for parties larger than 8.
What to Order
The duck hash is an extraordinary dish that's the perfect combination of flavors that leaves your taste buds wanting more. Even those who don't like the taste of duck are surprised by how delicious Atchafalaya's duck hash is. Similarly, the shrimp and grits and chicken and waffles are equally delicious.
Best Health-Conscious Breakfast in New Orleans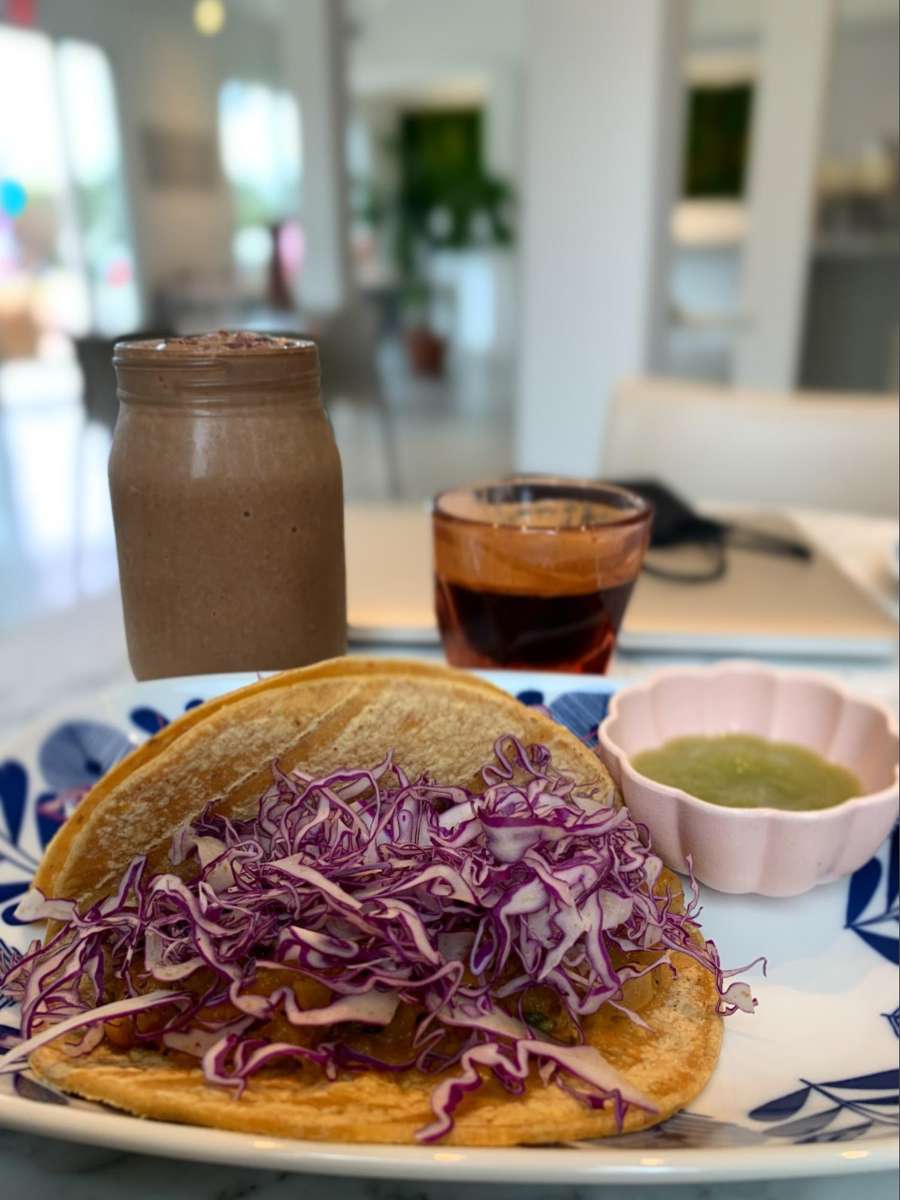 11. The Daily Beet
The Daily Beet is a farm to table, vegetarian restaurant and juice bar. They offer a variety of cold-pressed juices, smoothies, salads, grain bowls, coffee, and more!
With locations located within two of the safest neighborhoods in New Orleans, Central Business District (CBD) and Uptown, you'll likely be in close proximity to one of the locations.
What to Order
Their freshly made avocado toast sits on top of Bellegarde country loaf bread, one of the best bakeries in town. Delicious! Similarly, if you're looking to increase your greens intake, you can't go wrong with their bowls. With the morning bowl, orbit, and wellness being some of their most popular.
12. Lamara Coffee & Kitchen
Lamara takes health-consciousness to another level as an all plant based and organic cafe. The menu gives California vibes with their delicious and fresh menu options and smoothie bar. Plus all of their baked goods are made from scratch and are gluten free.
Despite being in a building built in the 1920's the restaurant gives a modern, fresh vibe. Their beautiful outdoor garden provides a unique space to take in the sun, do some work or enjoy time with friends and family.
What to Order
Everything is made to order, so expect fresh food no matter what you may order. Some fan favorites are the grain free waffle, burritos and burger. And you can't go wrong with their smoothies and locally roasted coffee beverages.
Best Speciality Breakfast in New Orleans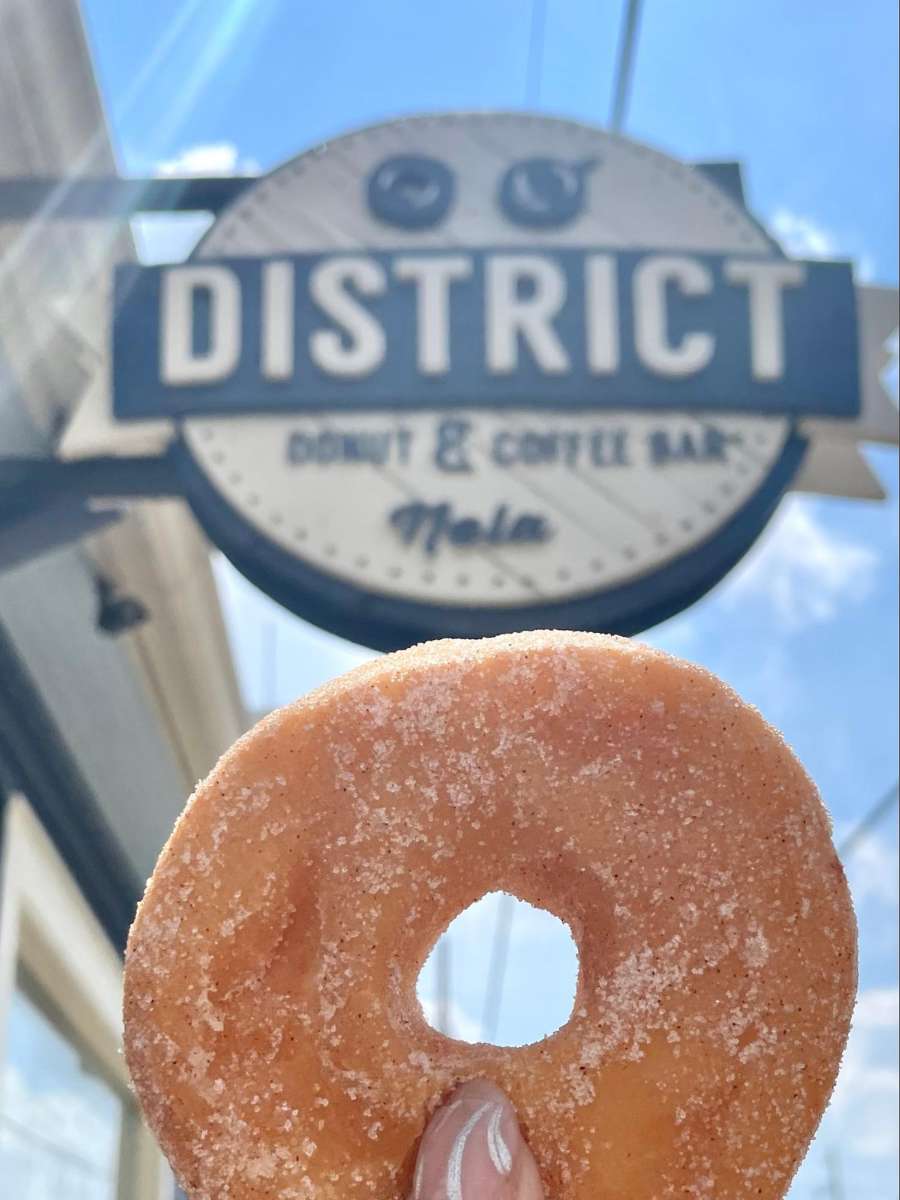 13. District Donuts
Love speciality donuts? You know the ones with the unique flavors and makes your mouth water just by looking at them? District Donuts is your place.
Everything is made from scratch, sprinkles, sliders, and everything in between. With a half dozen locations through the city, you'll be in close proximity to getting your hands on one of District Donuts' delicacies.
What to Order
It's only right that you try one of their donuts. This can go from their plain glazed donuts to one of their specialty flavors. But don't stop there as their sliders are equally delicious, especially the hot chicken & butter biscuit.
14. Flour Moon Bagels
Hand rolled, freshly made bagels. Honestly, what can be better? Maybe adding a variety of cream cheese, meat, and fish options.
This is exactly what Flour Moon Bagels has to offer- one of the best bagel breakfast in New Orleans. The menu spans a variety of bagel and tartine options that will leave your mouth watering for more. Plus, they offer a cocktail menu, as well as coffee and juices.
Do note to arrive early in the day so you can have a variety of bagels to select from. Popular flavors sell out quickly, especially on the weekends.
What to Order
The bluebird sandwich is the perfect combination between sweet and spicy with the blueberry jam and jalapeno cream cheese and pickled hot peppers. Similarly, the rosemary salt bagel and jerusalem bagels are some of the top selling bagel flavors. If you want these, be sure to get there early.
15. Kolache Kitchen
Kolache Kitchen is home to soft, freshly baked pastries filled with sweet or savory ingredients, served hot. Plus, these delicious breakfast pastries are perfect when wanting one of the best grab-and-go breakfast options in New Orleans. In addition to their Kolaches, they also have a variety of breakfast tacos, rancheros, and empanadas.
You can find Kolache Kitchen in 2 New Orleans neighborhoods, Central Business District (CBD) and Freret Street.
What to Order
They offer a wide range of sausage filled kolaches. If you like spicy food, go with Patton's hot sausage and cheese Kolache. For those more interested in tacos, the shrimp and egg tacos are tasty as well.
Best New Orleans Weekend Brunch
16. Katie's Restaurant & Bar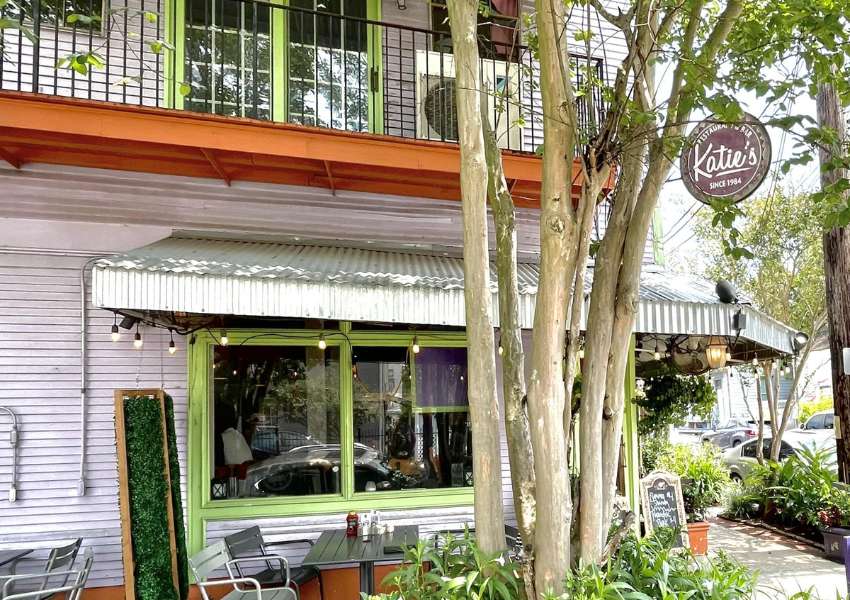 If you happen to be in New Orleans on a Sunday and looking for the best breakfast, look no further than Katie's. The midcity, family-owned restaurant knows how to do a Sunday brunch! Their menu combines old-school New Orleans breakfast favorites with a fun and delicious twist.
Katie's is extremely popular on Sundays. So be prepared to wait. But know, it's worth the wait as it was featured on The Food Network's Diners, Drive-Ins, and Dives.
What to Order
Love a classic breakfast with eggs, bacon, sausage, and hashbrowns? Then you must try their breakfast pizza. It combines all of the classic breakfast favorites with garlic butter on a perfectly cooked pizza crust.
Similarly the crawfish beignets and redfish and grits are crowd favorites.
17. Monday Restaurant + Bar
Perfect for a weekend brunch with a vibe. Monday, one of New Orleans' newest restaurants, serves brunch on Saturday and Sunday from 11 AM – 5 PM.
Their menu strikes the delicate balance between tasty food and fun atmosphere with good cocktails and popular R&B and Hip Hop jams. This makes a great New Orleans brunch option for those looking to have a good time while enjoying their food.
What to Order
One of their signature dishes is lamb chops & grits. And there's a reason for it. The lamb chops are tenderly prepared and served with creamy grits.
And their sweet potato beignets. Delicious!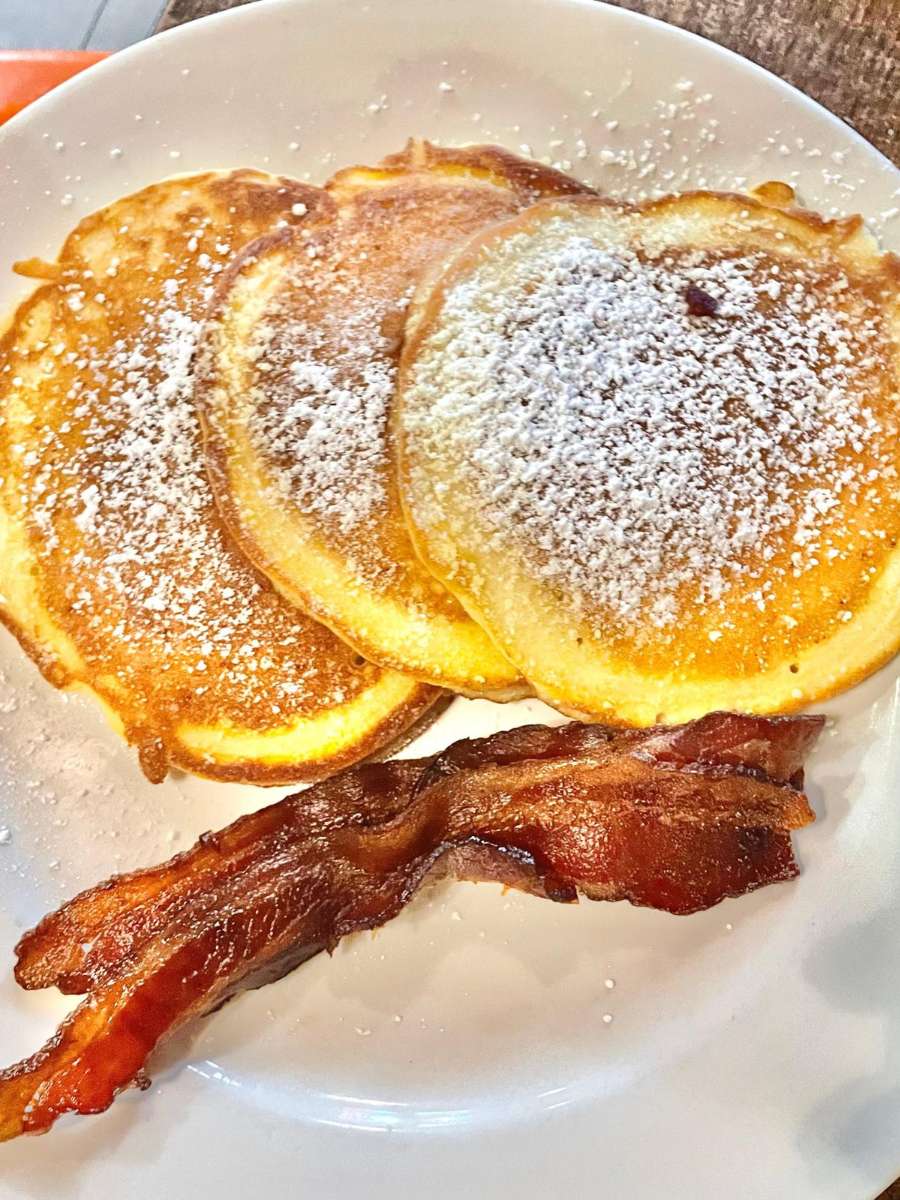 New Orleans Best Breakfast
Yes, New Orleans is famous for its delicious food. But I must be honest, as a NOLA local, some of the popular restaurants taste and feel like a tourist trap because their food is subpar to some of the amazing breakfast options the city has to offer.
The above listed New Orleans restaurants are where my friends and family go to enjoy the best breakfast. And no matter what type of breakfast you're in the mood for while in NOLA, these restaurants are sure to exceed your expectations.
ABOUT THE AUTHOR
Written by Marquita Wright, of Marquita's Travels. She's a New Orleans local and enjoys exploring the city with her husband and twin preschoolers.