15 Wonderful Cape Town Hidden Gems You Need To Check Out
Looking for the best of Cape Town hidden gems? We've got the list!
Cape Town, South Africa's vibrant coastal metropolis, is brimming with popular tourist attractions like Table Mountain, Robben Island, and the V&A Waterfront.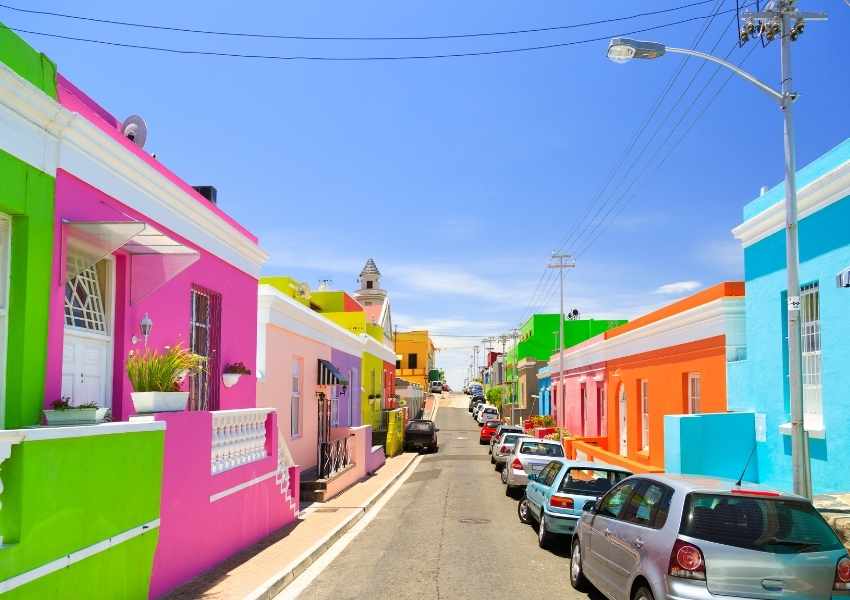 However, beyond the well-known landmarks lies a treasure trove of hidden gems waiting to be explored.
From secluded beaches to quaint neighborhoods bursting with character, Cape Town has no shortage of under-the-radar spots.
Read on to uncover some of the Mother City's best-kept secrets.
1. Maiden's Cove – An Idyllic Beach Retreat
Tucked between Clifton's luxury mansions and the bustling Victoria & Alfred Waterfront, Maiden's Cove is an unspoiled sandy beach that offers a peaceful respite from the crowds.
Accessible only via several staircases leading down from Victoria Road, this sheltered cove has clear waters perfect for swimming and sunbathing.
Bring a picnic blanket and basket stuffed with snacks from the nearby V&A Food Market for an idyllic beach day away from the tourist hordes.
2. Woodstock Street Art Scene
Once an edgy inner-city suburb, Woodstock has blossomed into one of Cape Town's trendiest neighborhoods.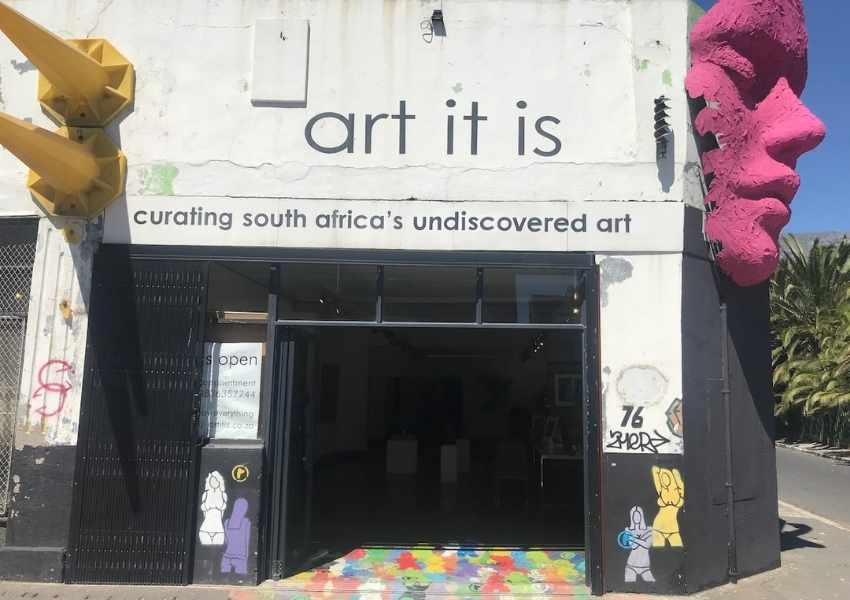 Roaming the streets, you'll discover an ever-changing open-air art gallery of large-scale murals adorning building facades.
Many international artists have contributed their talents, like Faith47, Freddy Sam, and Mak1one. Don't miss spots like The Old Biscuit Mill, Salt River Train Station, and Gympie Street to view these stunning artworks.
3. Oranjezicht City Farm
In the shadow of Table Mountain lies a flourishing urban farm that was once a neglected bowling green.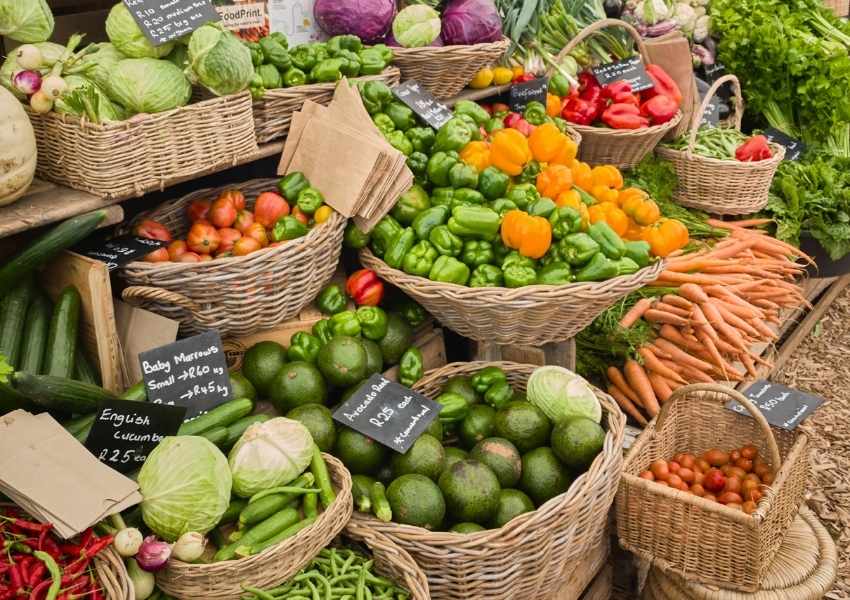 The volunteer-run Oranjezicht City Farm grows organic produce like greens, herbs, and salad leaves using permaculture principles.
Visitors can explore the leafy oasis, purchase just-picked veggies, or attend a weekend market.
It's a truly inspiring project transforming unused space into a food garden for the community.
4. Muizenberg Beach Huts
For a blast back to the 1960s, take a stroll along the colorful row of bathing boxes lining Muizenberg Beach.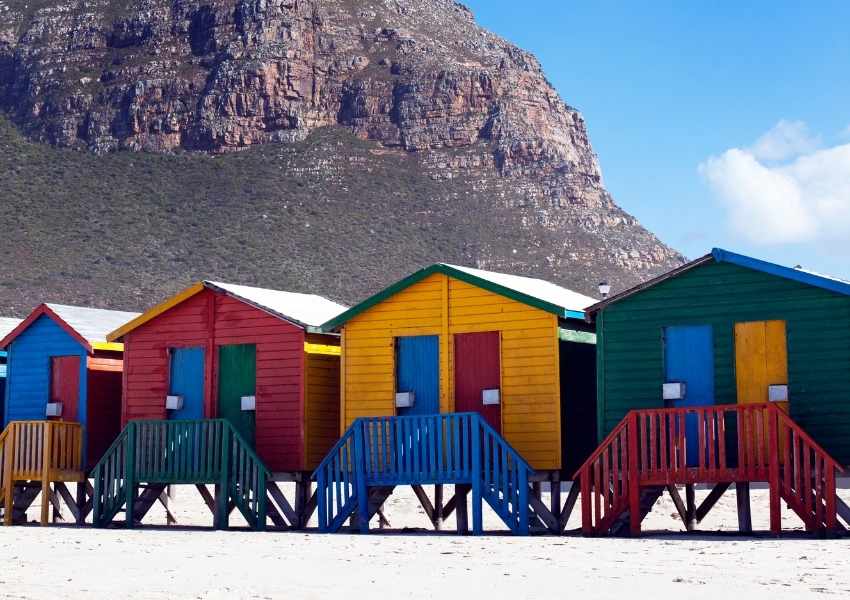 These vibrant wooden cabins provide a quirky retro backdrop for beachgoers and photographers.
Grab fish and chips nearby and picnic on the sandy shores in the shadow of this iconic landmark.
5. Graffiti Art Tours
For the ultimate street art experience, book a guided walking tour to uncover Cape Town's exploding graffiti art scene.
Visit hidden laneways and hearing the stories behind large-scale murals by local artists.
Tours like Street Art Scenes Cape Town provide you with a deeper understanding of this thought-provoking art form.
6. Boulders Beach Penguin Colony
Just outside Simon's Town, this protected beach is home to a thriving colony of endangered African Penguins.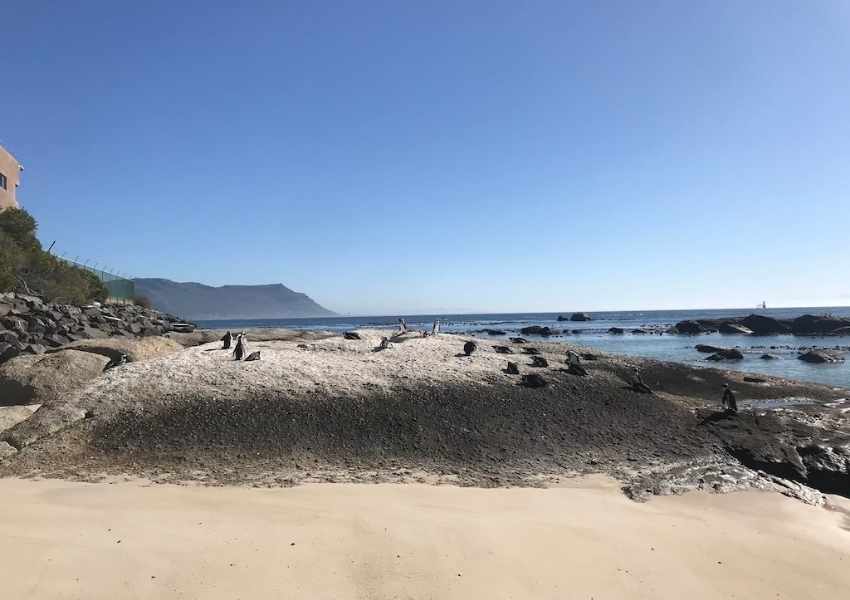 Wade into the calm, clear waters to come face-to-face with these tuxedoed birds or view them from the boardwalk.
Observing penguins in their natural habitat is an unforgettable experience. Go early or late in the day to avoid crowds.
Cape Town reveals its secrets to those who take time to veer off the tourist trail. Let these gems inspire your explorations of the city beyond the guidebook highlights.
7. The Company's Garden
In the heart of the city lies The Company's Garden, which has a fascinating backstory.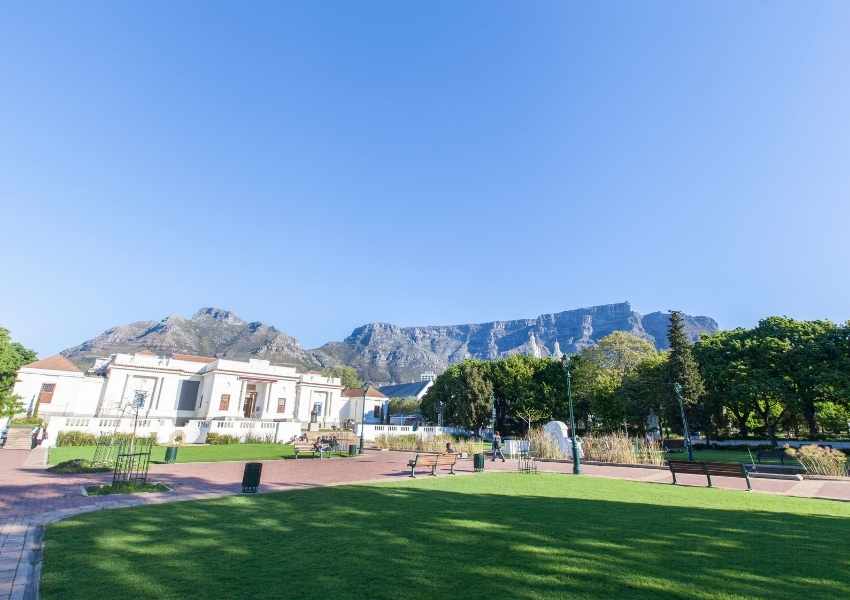 Established in the 1650s by the Dutch East India Company to supply passing ships with fresh produce, this green oasis remains a serene respite dotted with historic landmarks.
Meander along tree-lined pathways past rose gardens, fish ponds, and aviaries. Look out for the oldest cultivated pear tree in South Africa, dating back to 1652!
8. The Woodstock Exchange
The East City area of Woodstock is home to this trendy creative hub set in a restored factory.
Housing the largest collection of design stores under one roof in South Africa, The Woodstock Exchange features over 150 boutiques, galleries, and workshops and is definitely one of the coolest Cape Town hidden gems to check out.
It's an incredible place to find unique homewares, jewelry, fashion, and artworks you won't see elsewhere in Cape Town.
Don't miss lunch at The Kitchen cafe set within a massive indoor food market.
9. Bay Harbour Market
This bustling weekend market is one of Hout Bay's best-kept secrets.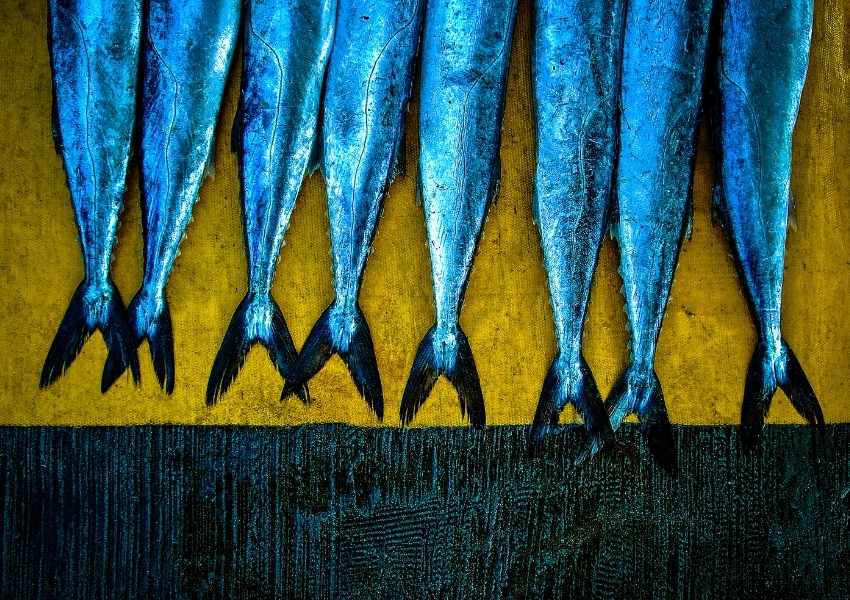 Situated in an old fish factory, over 100 traders sell food, fashions, arts, and crafts in vibrant stalls.
Along with local purveyors, expect gourmet burgers, freshly shucked oysters, craft beer and wine, even waffles-on-a-stick!
There's live music, kids' activities, and YOU Café where the community makes meals for the disadvantaged.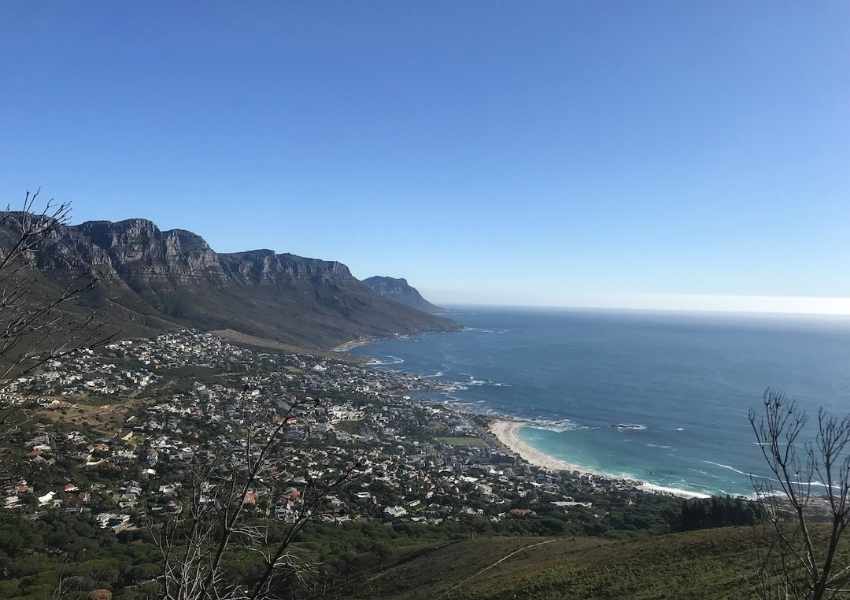 Bay Harbour Market perfectly captures the friendly, laidback Cape vibe.
You may also like:
10. De Waterkant Village
De Waterkant is Cape Town's trendy, vibrant hub for the LGBTQ community.
This small neighborhood, sandwiched between the city center and Green Point, offers chic restaurants, boutique hotels, and pulsing nightlife.
Wander down quaint cobblestone streets lined with brightly painted Victorian terraces now home to cafes, galleries, and upscale boutiques.
Make sure to stop for a coffee or sundowner drink along the charming al fresco restaurants on loaded DK (Dixon Street).
11. Coffeebeans Routes – Walking Tours Off the Beaten Path
For a unique way to explore Cape Town's hidden corners, join a guided walking tour with Coffeebeans Routes.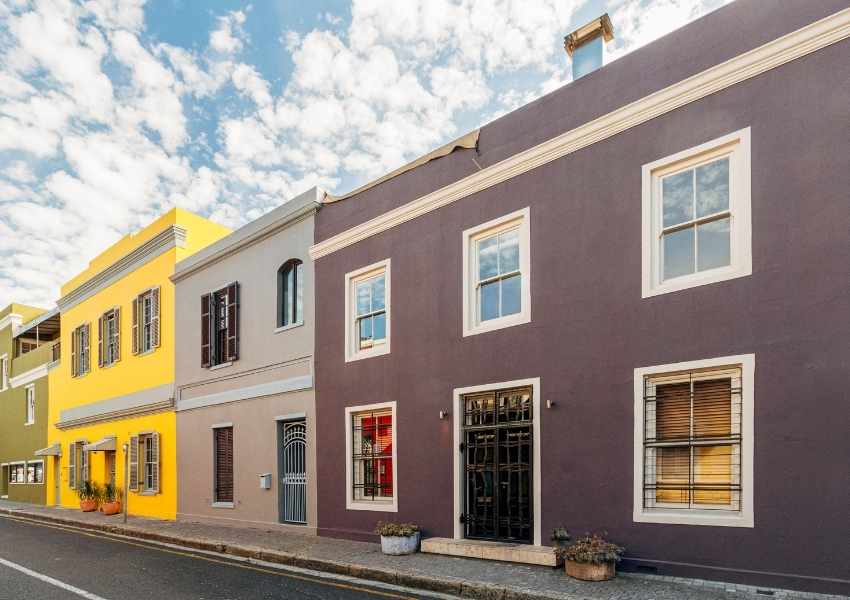 Options like "Hidden Havens" and "Side Streets Secrets" take you into lesser-known neighborhoods like Prestwich Street, the old Malay Quarter, and more.
Led by knowledgeable local guides, these personalized small-group tours let you experience the real Cape Town away from the standard tourist track in a sustainable way.
12. Iziko Bo-Kaap Museum
Take a step back in time to the 1760s by visiting this museum housed in the country's oldest home.
Located in the colorful Bo-Kaap neighborhood, the museum provides glimpses into Cape Malay history and Islamic culture.
Wander through the beautifully preserved interiors and exterior courtyard decorated with vines.
Don't miss the rustic kitchen featuring traditional copper pots and old wood-burning stoves.
Entry is free, making this hidden history gem easily accessible.
13. Oude Molen Eco Village
Nestled on the slopes of Table Mountain lies this off-grid eco-village powered entirely by renewable energy.
Oude Molen, meaning "old mill," takes a sustainable approach toward construction, water use, food production, and waste management.
Guests can stay in creatively designed accommodation made from recycled materials and dine at the award-winning restaurant, which champions local and seasonal fare.
Touring the village provides inspiration for eco-conscious living.
14. Pakalolo Coffee Co. – Coffee with a Conscience
This pint-sized cafe and roastery in Woodstock's Old Biscuit Mill aims to serve up some of Cape Town's best coffees – while doing social good.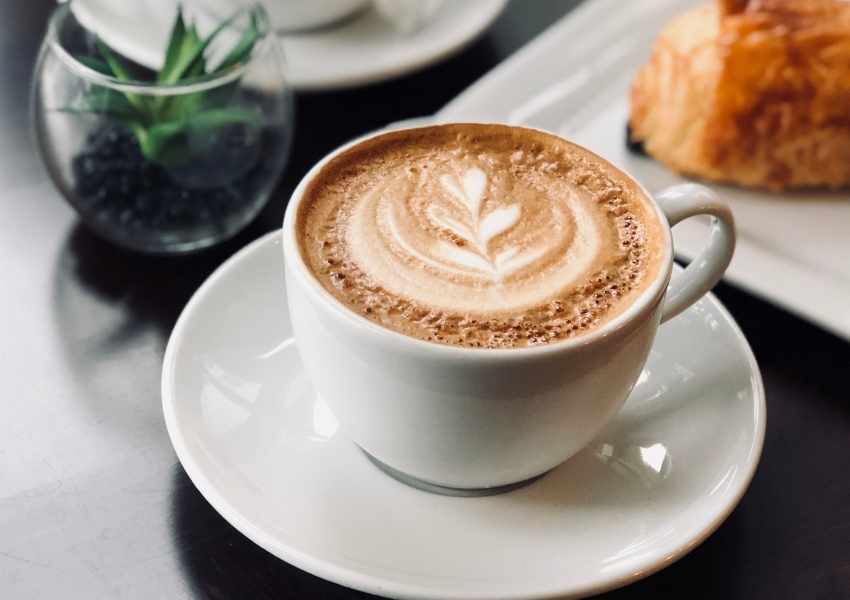 Pakalolo's beans are sourced via direct trade from single farms, then roasted onsite in small batches.
Beyond quality brews, Pakalolo supports at-risk youth through a non-profit foundation providing work skills training.
Sip your flat white or pour over knowing your patronage helps empower underprivileged lives.
15. Greenpop Tree-Planting Project
If you're keen to offset your carbon footprint from traveling, spend a day volunteering with this incredibly rewarding green organization.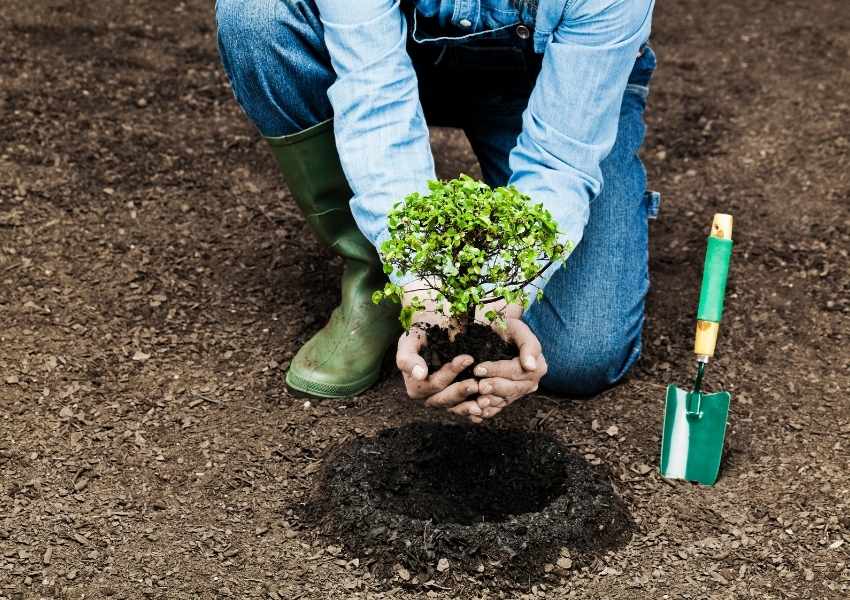 Greenpop runs community-based reforestation projects across South Africa, and their Cape Town HQ offers a range of opportunities for visitors to get involved.
Options include planting trees, alien clearance programs, food gardening, and eco-education activities. Get your hands dirty protecting the planet!
Get out of the touristy city center and explore lesser-known neighborhoods like Woodstock, Salt River, and Observatory to uncover street art, cafes, markets and more.
Visit the city on foot – walking allows you to stumble upon hidden corners and mom-and-pop shops you'd otherwise miss.
Chat with locals and ask for their insider tips on uncovered gems in their neighborhoods.
Go early in the mornings to beat both the heat and crowds at popular spots like the Company's Garden.
Consider joining a small-group walking tour to safely access townships and learn about everyday life.
Bring sun protection, refillable water bottles, and comfortable walking shoes to fully enjoy hidden gem trackings. Refer to this packing list for South Africa to ensure you bring appropriate gear for adventuring.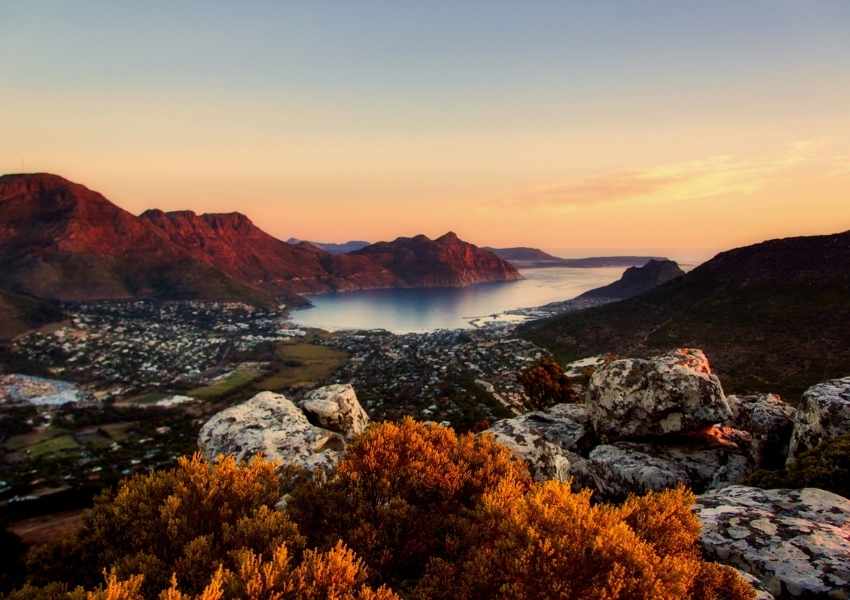 How to Get to Cape Town
Fly into Cape Town International Airport located about 20km from the city center.
The MyCiTi bus rapid transit system offers routes from the airport to downtown and beyond.
Rent a car for maximum flexibility exploring Cape Town's sprawling layout.
Uber and the local Bolt app offer affordable rides around the city.
Metered taxis are available at designated stands – confirm prices in advance.
Alternatively, arrange an airport pickup with your accommodation provider.
Choose accommodation in De Waterkant to be within walking distance to this hidden bohemian village which has some of the best of Cape Town hidden gems.
Stay in Tamboerskloof for proximity to De Waterkant, Bo-Kaap, and city center.
Woodstock puts you in the heart of the street art and creative scene.
Sea Point provides easy access to Promenade Pantry, the beachfront, and more.
Consider an Airbnb in a local neighborhood for total immersion.
Hostels like Once in Cape Town have helpful staff who share off-beat ideas.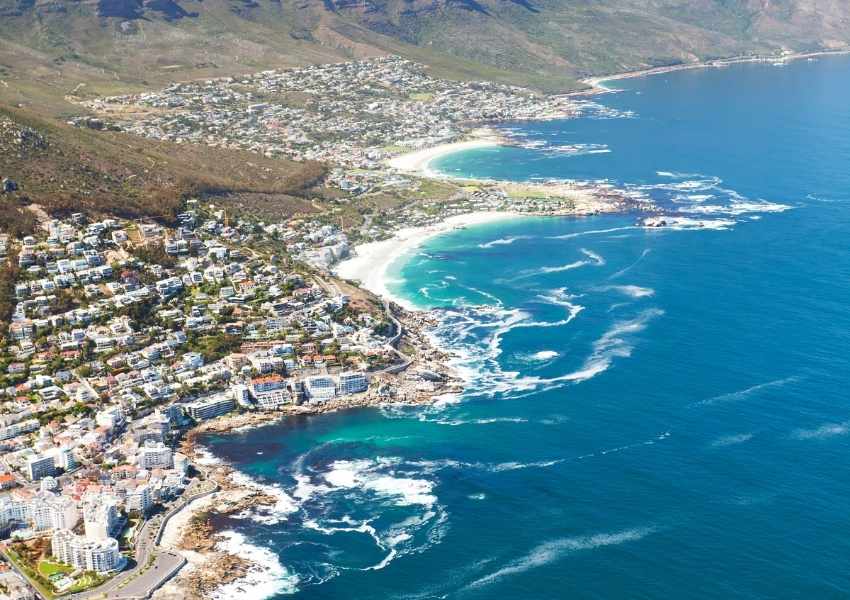 Some top Cape Town hidden gems include the secluded beach at Maiden's Cove, street art in Woodstock, Oranjezicht City Farm, Promenade Pantry cafe in Sea Point, the Saturday market at Bay Harbour, and walking tours by Coffeebeans Routes.
Where can I find good street art in Cape Town?
Head to neighborhoods like Salt River, Woodstock, and Observatory to find impressive large-scale murals by local and international artists. Gympie Street and the Old Biscuit Mill are great spots to start.
Are there any urban farms to visit in Cape Town?
Yes, visit the volunteer-run Oranjezicht City Farm in the shadow of Table Mountain. This flourishing organic farm in a former bowling green is open to the public.
What is De Waterkant neighborhood known for?
De Waterkant is Cape Town's trendy hub for the LGBTQ community, filled with cute cobblestone streets, cafes, boutiques, galleries, and vibrant nightlife.
Where can I shop for unique locally made goods?
The Woodstock Exchange houses over 150 boutiques, galleries, and workshops selling homewares, jewelry, fashion, and artworks made in South Africa. It's a top spot for creative shopping.
Are there eco-friendly accommodations in Cape Town?
Oude Molen Eco Village on Table Mountain offers creatively designed off-grid accommodation powered by renewable energy. It's a model for sustainable living.
What's a good way to give back while visiting Cape Town?
Spend a day volunteering with Greenpop, an organization that runs tree planting and environmental projects. It's a rewarding way to offset your travel footprint.
Cape Town overflows with spectacular scenery and landmarks, but scratch beneath the surface to uncover these Cape Town hidden gems scattered, offering a distinctly different perspective from the typical things to do in Johannesburg sightseeing.
From secluded natural escapes to quirky urban enclaves brimming with passion and creativity, exploring Cape Town's secrets lets you experience the rhythms of local life.
Instead of just ticking off the main attractions, take time to wander off the beaten track – you'll be richly rewarded.