How To Get To Machu Picchu On A Budget
It'd be absolutely bonkers not to include a visit to Machu Picchu in your Peru itinerary.
If you're a budget traveler like me, you probably cringed a bit when you added up the entrance fee and the cost to even get to Machu Picchu. Even if you opt to visit Machu Picchu independently, getting there isn't easy, and entry fees + transportation costs can add up quickly.
Luckily, there are ways to get to Machu Picchu on a budget from Cusco (as cheap as $9!). I've put together a detailed step-by-step guide on getting to Machu Picchu cheaply, giving you a dirt cheap option as well as a budget-friendly one that is a bit more comfortable than the former.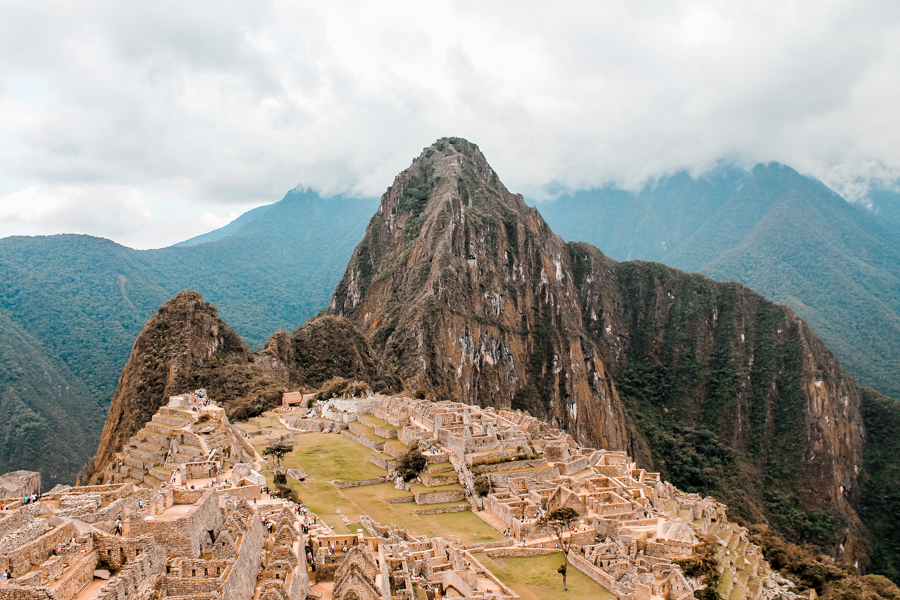 ---
IMPORTANT: Please note that Machu Picchu has a daily visitor limit. To avoid not being able to get in, I recommend booking your entrance ticket in advance. You can do so here.
There are two options, the morning ticket, and the afternoon ticket. I highly suggest you book the morning one to avoid the harsh sun and have a much more enjoyable experience. Also, try to get there as early as you can to avoid the crowds.
Also, if your time in Peru is limited, you might want to reconsider taking the train rather than following the steps on how to get to Machu Picchu on a budget that I've outlined below. While you'll definitely save a lot of money, it will take a full day away from your time in Peru.
I also want to note that train ticket prices have lowered quite a bit since my visit to Machu Picchu in 2014, you can book one-way tickets on a budget option for $69 via the Inca Rail website. This is not a first-class ticket (those ones cost over $200), but they get you there much faster than the option outlined below.
But enough blah blah.
---
Here's my detailed guide on getting to Machu Picchu on a budget:
STEP #1: GET TO CUSCO
The first step to get to Machu Picchu is getting to Cusco, the nearest big city to the site. Cusco is worth lingering a day or two in, as it has so much to offer, so definitely plan this!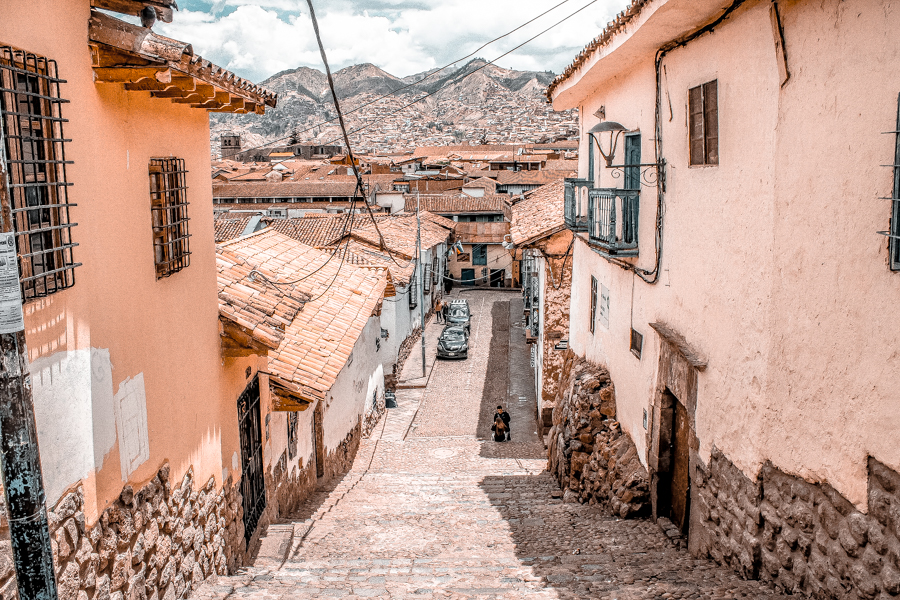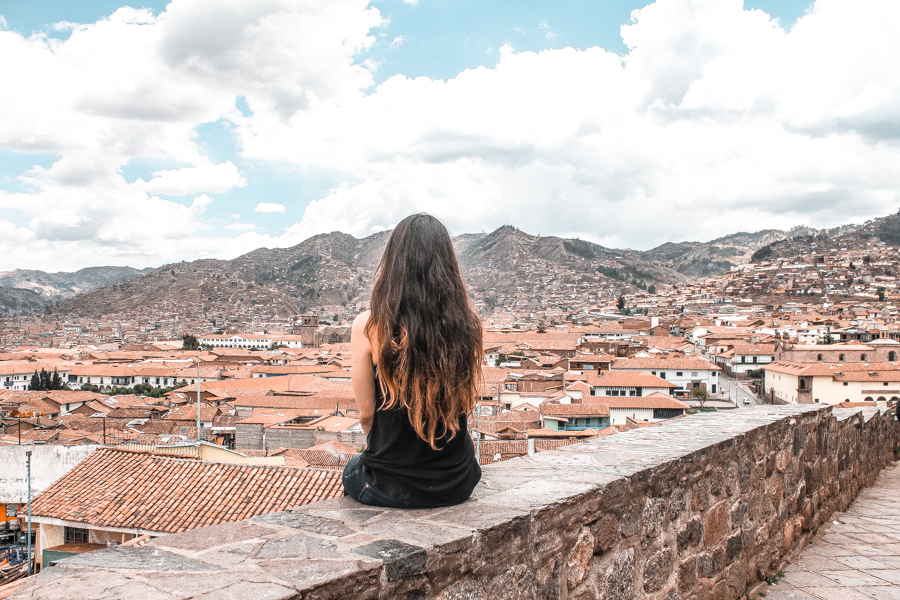 MID-RANGE OPTION: FLYING
Flying is the smartest option and any big airport in Peru and surrounding countries will have a direct flight to Cusco. From Lima, you can find flights for as low as $59 with Avianca, but prices vary depending on the dates and season.
BUDGET OPTION: BUS
For those who are truly looking to get to Machu Picchu on a budget, buses are also an option.
Again, any major city is likely to have a bus line that heads to Cusco. From Lima, buses take roughly 22 hours and the ride will cost you no more than $25 USD.
Buses in Peru are extremely comfortable compared to those in many other Latin American countries and even European lines. Peruvian service is top-notch in this sense! Still, twenty-two hours in a bus is LONG.
STEP #2: GET TO HIDROELECTRICA
This is where getting to Machu Picchu on a shoestring gets tricky. There are no roads from Cusco to Machu Picchu and Aguascalientes has no airport.
After Cusco, the closest town to Machu Picchu that is still connected by a road is Hidroelectrica, so that's our next destination. Most choose to take a direct train, but that's when getting to Machu Picchu gets expensive.
Luckily for budget travelers, there are two ways to reach Hidroelectrica on the cheap.
OPTION #1: THE DIRT CHEAP WAY (around $9 USD)
This option is the cheapest way to get to Machu Picchu, but you will make up for the money by spending your time in uncomfortable buses. Total price: 31 Soles (around $9 USD)
1. Cusco to Santa Maria
Get to Santiago Bus Station and take the bus to Quillabamba, which leaves daily at 8am. Ask to be left at Santa Maria.Time: About 6 hours / Cost: 20 Soles.
2. Santa Maria to Maria Teresa
In Santa Maria, take another bus (or taxi for about 5 soles more) to Maria Teresa Time: 1 hour / Cost: 6 soles
3. Santa Maria to Hidroelectrica
From Maria Teresa, take a colectivo bus or taxi to Hidroeléctrica. Cost: 5 soles
Keep in mind that these bus rides are really not for the faint of heart. The buses drive through the Andes and it can be quiet scary to look down (at some points, there are not even handrails on the highway).
Also important to note is that these buses have no set schedules and they generally leave once they are full. While the journey is doable in a day, this option is not for those on a tight schedule. I'd personally recommend leaving two days before your booked ticket to Machu Picchu just to be sure.
OPTION #2: THE BUDGET OPTION (around $20 USD)
Most hostels and hotels can arrange a minivan transfer from Cusco to Hidroélectrica for about 60 Soles ($20-$25 depending on the hostel).
You will get picked up at your accommodation and get dropped off in Hidroeléctrica. The minivan journey will be cramped with other backpackers as well, but it is a good opportunity to make friends to join in the next leg of the journey.
This is a much faster and comfortable option than the one above and, in my option, worth the extra $10. The ride to Hidroelectrica from Cusco takes anywhere between 7-9 hours.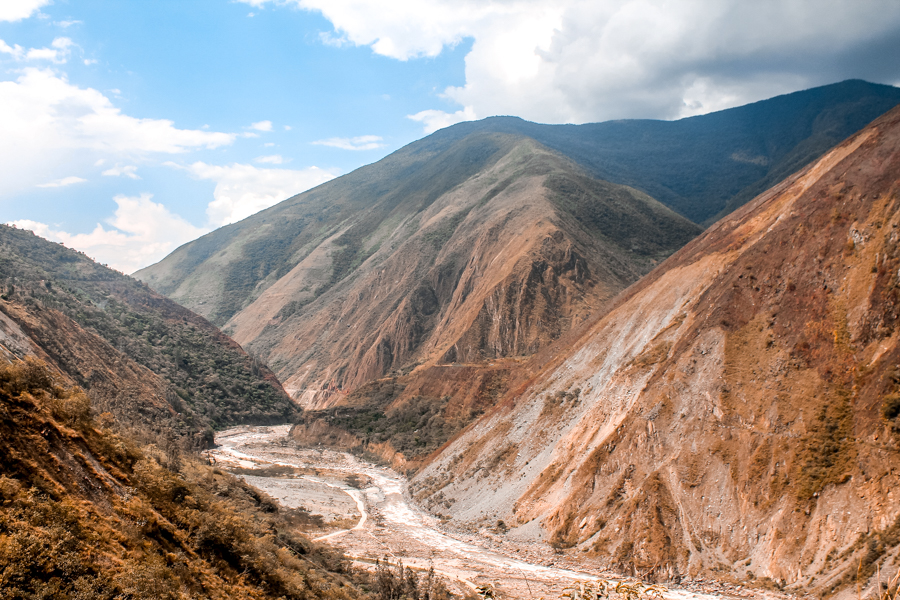 STEP 3: GET TO MACHU PICCHU TOWN
Once you've made it this far, the next section is a breeze. You will now find yourself at the end of the road, and the only way to continue from here is to either take a train or walk to Machu Picchu Town.
Fun fact: Until very recently, Machupicchu town was known as Aguas Calientes, which transfers into "hot waters".
OPTION #1: CONTINUE BY TRAIN ($31 USD)
From here on, you can catch a train to Machu Picchu town at either 15:00 or 16:35.
OPTION #2: WALK (FREE!)
I did this and it was a great experience.
From here, Machu Picchu (Aguas Calientes) is only a 15 kilometer walk away. The walk isn't steep at all and it takes you through some pretty cool landscapes. It is a safe hike as many other backpackers will be doing this journey as well, so you will not really be alone.
Getting lost is not easy as all you have to do is follow the train tracks. It took me four hours to get to Machu Picchu Town from here, but I made a lot of stops along the way to admire the landscape.
The path is not steep at all, so any person with a moderate fitness level can do it.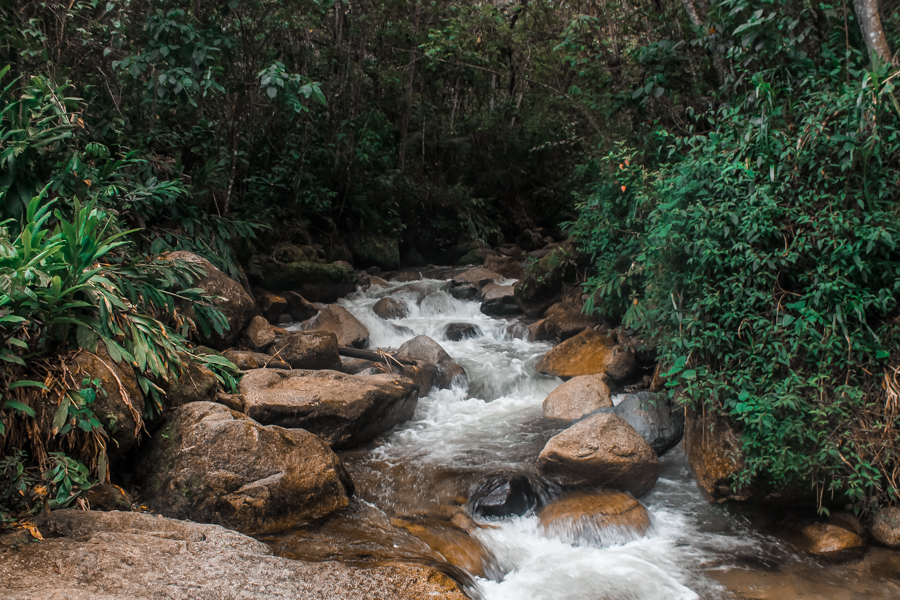 STEP 4: SETTLE IN MACHU PICCHU TOWN AND GET A GOOD NIGHT'S REST
By the time you get to Machu Picchu Town (Aguas Calientes), it will be dark and you'll need to find a place to spend the night before the grand day in Machu Picchu!
Machu Picchu Town is extremely small and can be walked in back and forth in just a few minutes. Its economy comes almost exclusively from tourism and finding accommodation and a place to dine here will never be a problem.
Room prices here are varied, from $7 USD a night for a bed at a dorm to over $300 USD at fancier hotels. I stayed in a private room at Pirwa Hostel and I highly recommend it.
Other budget accommodation options in Machu Picchu Town are Supertramp Hostel (dorms from $9 USD) and Hostel Varayoc (private rooms from $17 USD).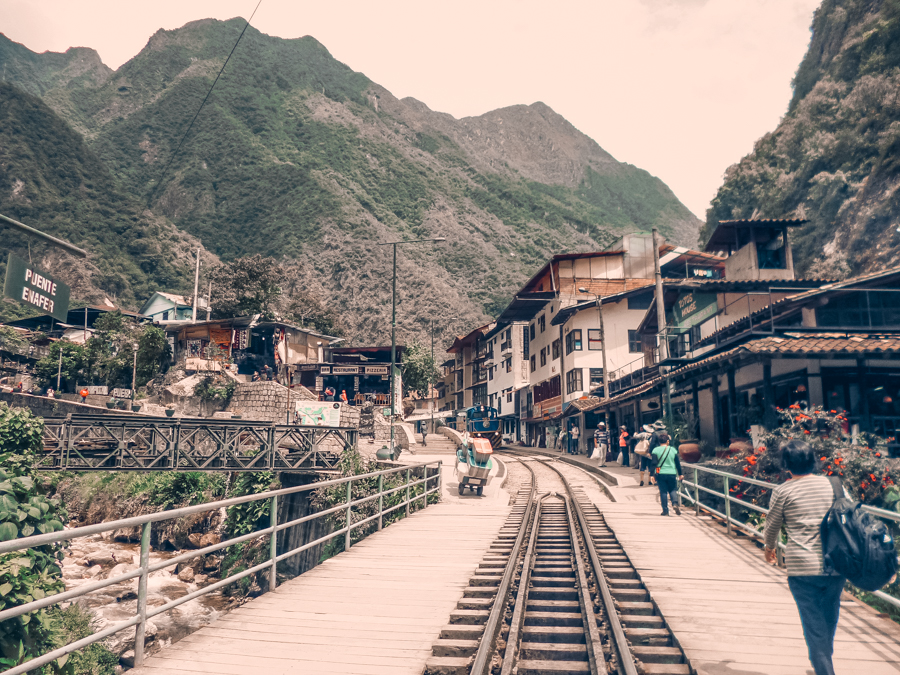 LAST STEP: GET TO MACHU PICCHU
And finally! The last leg of the trip. At this point, you'll probably be wondering if getting to Machu Picchu on a budget was worth it (hint: it's about to be!)
Machu Picchu town is still located 6 kilometers away from the actual site, so there is still some ground left to cover before arriving.
OPTION #1: TAKE A SHUTTLE BUS ($15 USD ROUND TRIP)
You can take a bus that will drop you off right at the entrance door of the site. The cost of this is of $15 for a return trip and buses leave to Machu Picchu every 10 minutes. You can book your ticket online on this website.
Once you are finished with your adventure at Machu Picchu, you can catch a bus right where it originally dropped you off by showing the driver your ticket.
These shuttle buses come and go regularly throughout the day (every 10 minutes), so you are not stuck to any schedule by purchasing the return ticket.
OPTION #2: HIKE (FREE)
This option is free and the trail is well-marked. I do recommend you start the hike as early as possible (4:30 am would be a good time to start) as it can be quite challenging and the heat that starts at around 9am will not do you any favors.
The hike takes approximately one and a half hours.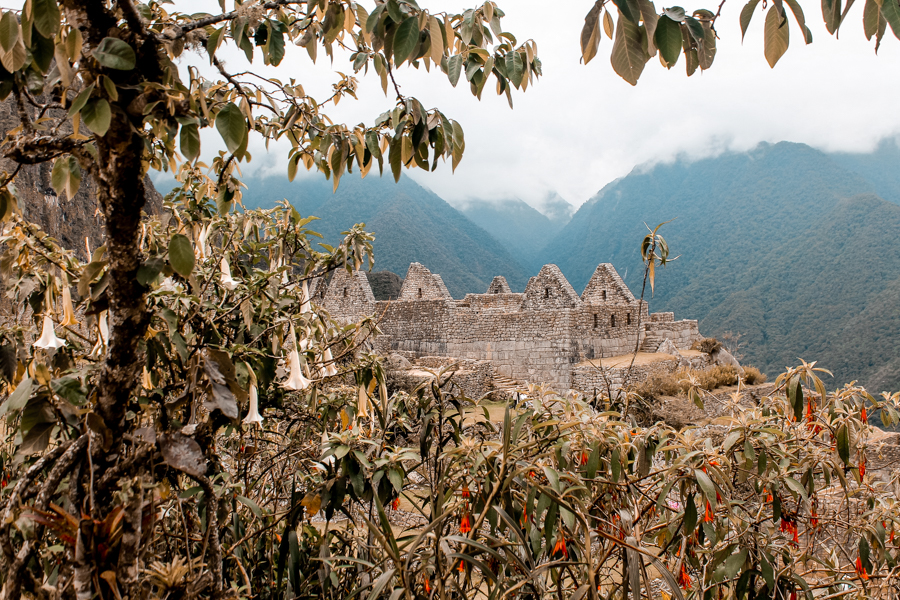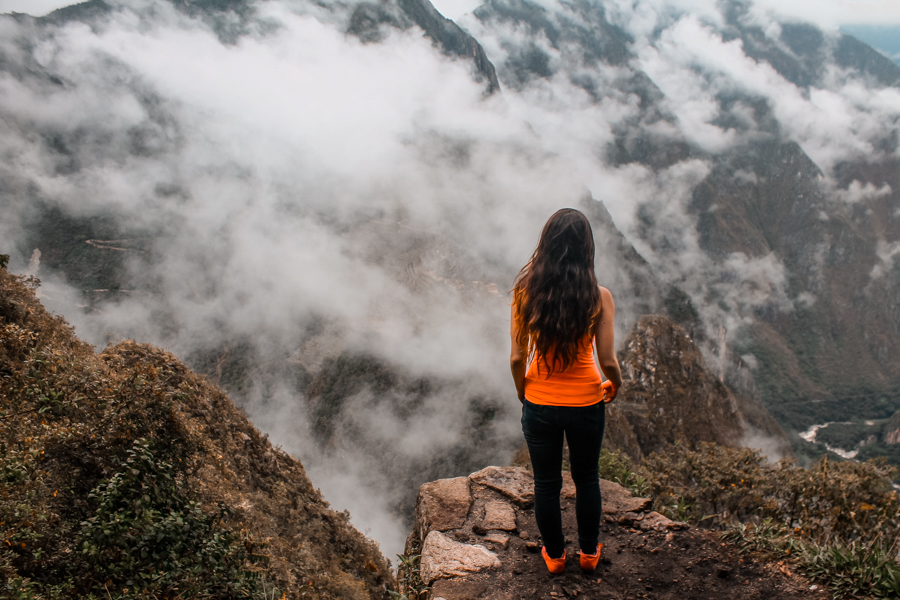 So there you go. Machu Picchu on a budget achieved! Hope you find this guide useful and feel free to leave any tips and questions in the comments section below.