How To Stay Away Indefinitely
It's the dream, isn't it? Heading off on your travels with no fixed plans or return date set. Most people assume that traveling for longer periods is too expensive and that it's not sustainable to be away from home for weeks or months, but it's actually a lot simpler than you think with a little bit of planning and a lot of flexibility. In this article, we'll take a look at some of the basics of extended travel, with plenty of practical tips and tricks to help your money go further while you're away. We've got some ideas to help you find cheap or even free accommodation, and we'll reveal why your destination is key to a budget-friendly trip.
Do your research
We all know that one of the most important things you can do to save money on anything is to shop around. Don't be sucked in by the first flashy special offer you see – take your time to compare terms and discounts to find the one that's right for you. Your first step should be to compare cheap flights and hotels, but then you'll want to go a bit deeper and look at what you get for your money. Many of the budget airlines offer very cheap basic flights for example, but then you'll pay a lot on top for baggage. This might not be an issue for short trips, but if you're planning on being away for a while then chances are you'll have at least one large bag or suitcase.
When it comes to hotels, check to see if breakfast is included in the price. Most of the time it's cheaper not to get breakfast in your hotel, so make sure you're not paying more than you need for extras you won't use. Make sure to read reviews too – a hotel might look like a bargain, but you often get what you pay for. Use reputable companies for your discounts so you don't end up camped out on a building site.
Choosing your destination
Even if you plan to travel to multiple locations, it's still useful to have a starting point and a vague idea of the area you want to explore. This decision is going to be crucial in determining how long you'll be able to extend your trip as the cost of living varies so much from country to country. Travel to somewhere like Iceland or Norway, and you'll find your money doesn't get you very far – both are in the top ten most expensive countries in the world. Countries like India or Sri Lanka on the other hand are very cheap to live in and your money will go much further.
Ultimately it's a balance between the kind of experience you're looking for and how much you're prepared to spend, but the cost of living is definitely something to factor in. On the flip side, some of the ideas you'll find further down for getting accommodation for free may only be available in particular countries, so you'll need to explore that first if any of those options appeal.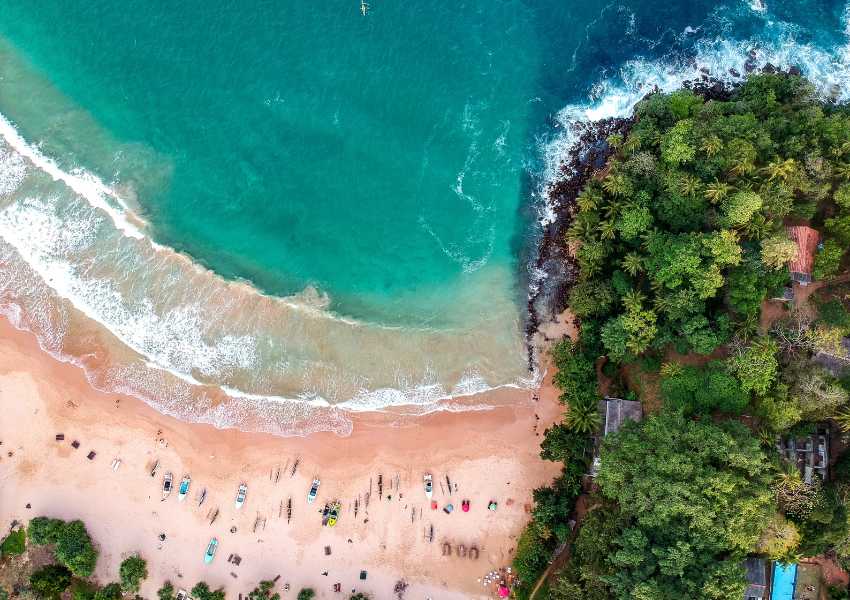 Scope out travel options
Unless you plan on staying in the same country, your first step is likely to be a flight. Book yourself a cheap single flight initially and then search for cheap flights online whenever you want to move on to somewhere new. Being flexible with dates and times is an easy way to keep costs down – traveling at 6 am on a Wednesday is usually much cheaper than a peak-time flight.
When you're traveling within a country, we'd suggest looking at public transport options. A lot of countries have very cheap public transport, so if you don't mind spending time rather than money, trains and buses are a very cost-effective way to travel. They can be a great way to see the local scenery too – far more interesting to look out of the window of a train as the ever-changing landscape rushes past than to simply look down on clouds.
If you know you're going to be traveling within a certain area, take a look at season tickets or set price fares covering whole networks. This could be as simple as a one-week bus ticket, or something on a grander scale. If you're traveling in Europe for example, the fixed-price Interrail Global Pass lets you travel by train throughout 33 countries, all included in a one-off price.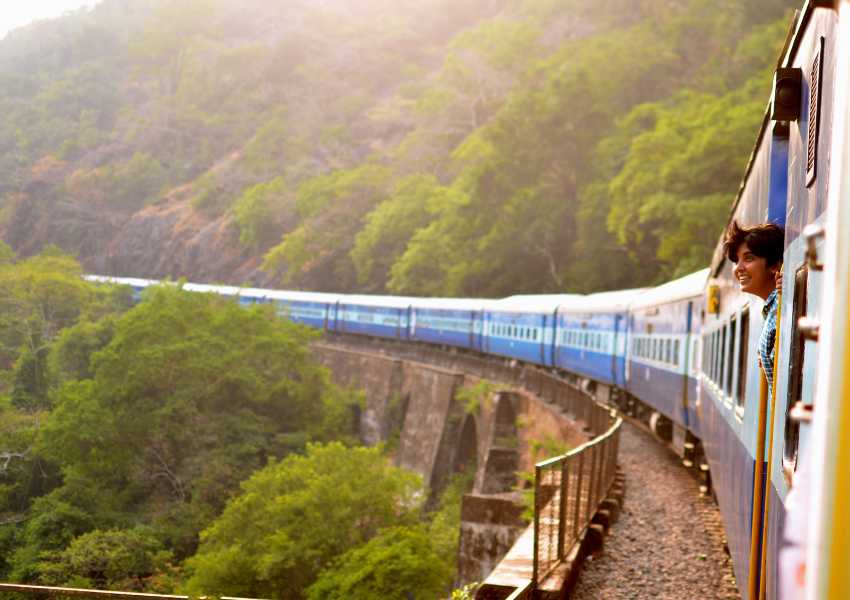 Earn money while you travel
If you can earn some money as you go, you should be able to extend your stay even further. Don't limit yourself to small jobs you can pick up in the local area – we live in a global economy now and so long as you have access to the internet there are lots of opportunities for making extra income, meaning you can stretch your travel budget further.
If you have any kind of IT, design, or writing skills they consider offering your services on platforms like Upwork and Fiverr, or use LinkedIn as a platform to search for freelance, remote work opportunities. If you have photography skills, you could sell your travel photographs to places like Shutterstock, or you could make things to sell on Etsy. This doesn't have to be tangible items, it could be digital downloads like posters or artwork.
Get your accommodation for free
Sounds too good to be true? It's actually not. There are plenty of ways to get accommodation for free if you can be flexible about when and where you stay.
House swap
If you've got somewhere back home that you think might make a good base for fellow travelers then you could arrange a house swap. This might take a bit of organization if you want to visit a few different places as you'll need to line up multiple swaps, but you can end up staying in some incredible places and completely free. Homeowners will normally leave their cars behind for you to use too.
Pet sitting
Sites like Trusted Pet Sitters offer a matching service for pet owners and travelers who are happy to look after a home plus animals! Because this isn't a direct swap, you can be more flexible and look for last-minute vacancies. It helps to have built up some experience and reviews, so if you think you want to do this for a long trip then we suggest getting a few shorter pet sits in beforehand.
Volunteering
There are places around the world that are prepared to offer volunteers free accommodation, and often also food, in exchange for volunteer hours. This doesn't just mean working on a farm or digging foundations for a rural school – you could teach English for example. Look at volunteer matching services like HelpStay and Worldpackers for more ideas.
Use your influence
If you have your own blog or enjoy creating content for platforms like Instagram and TikTok then you may be able to secure some paid work from travel brands or hotels, or at least get some free stays in return for content. Many people assume that you have to have hundreds of thousands of followers, but even a small but engaged audience has value for brands. Put together a media pack on Canva and start getting in touch with hotels in the areas you want to visit.
We hope that this has given you some inspiration for your next trip and that with the help of our tips, you get to stay away indefinitely!