Myanmar is one of those countries that I'll keep returning to no matter how much I've seen.
It breaks my heart to hear the news of the things that are currently happening there. There are debates going on whether visiting Myanmar is ethical as tourism brings in money for the government. However, I am totally up for people visiting. Myanmar is home to some of the warmest people I've ever met and I've never felt so welcomed into a place as I did in Myanmar. In Mandalay, young novice monks would approach me and ask to take me sightseeing in exchange that I would speak English with them so they could practice their skills - no money was involved. I even ended up volunteering as a geography teacher in a monastery school after meeting some of the students and getting asked by them if I could teach them about geography and the world after their regular classes. I was so impressed by the Burmese. I wrote an article here on the ways in which Myanmar will steal your heart, just in case you still need a bit of convincing on why the Golden Land should be on your top destinations to visit.
Without further ado, here is my packing list.  As usual, I don't include the obvious things like underwear and socks because I think that's a personal thing. I mean, I definitely recommend you to pack at least a week's worth of clean undies, but I am not going to make the list unnecessarily long by including things that are just common sense. Instead, I'll write down the things that might not be too obvious as well as the things that will make your trip through Myanmar easier.
Harem pants
While jeans and leggings are socially-acceptable to wear in Myanmar, it's a humid country and wearing those items might quickly turn uncomfortable. I recommend packing a few harem pants as they will keep your legs fresh while walking.
I've seen some Myanmar packing lists on other websites including shorts in the list, but I'd strongly recommend against that as the Burmese tend to dress conservatively. You might get away with it in bigger cities, but it's better to avoid offending people and unwanted stares. That's why I think harem pants are the perfect compromise.
Here are a few examples of what I mean:
Maxi skirt
As I said before, the Burmese dress conservatively, but the country is just too hot to cover yourself up completely! Similarly to harem pants listed above, maxi skirts are a great solution as they will keep you fresh while still covering the nitty-gritty parts that could potentially offend the local customs.
Flip-flops
Flip flops in Southeast Asia are your best friends. When visiting temples, you'll be required to take off your shoes. This quickly gets annoying when wearing closed shoes or sandals. Flips flops are a breeze to take on and off. Plus, they are must-have items during any trip, really, as you don't want to be barefooted in the showers at hostels or small guesthouses.
Backless shoes
If you don't want to wear flip-flops all the time (especially if you plan on walking too long), then these sneakers from Skechers
 are the perfect solution to the problem I stated above.
I'd honestly recommend them if Yangon is on your itinerary because the pavement in many areas of the city is cracked and it's too easy to hurt your toes when walking if you are wearing flip-flops or sandals. This happened to me once and I swear I had never felt this much pain in my life (I have quite a high pain threshold, so that says a lot).
Avoid tank tops and opt for short sleeved t-shirts
I've said this before, but just to make sure: the Burmese are conservative and showing too much skin is a sign of disrespect. I was walking with a monk friend in Mandalay Hill when he spotted two girls wearing spaghetti-straps. He began asking me "Why? Why do they do that?". He was so offended at the sight as they were visiting a holy place with utter disregard of the customs. Don't be that person.
If it gets too hot, you can always wear a tank top but make sure to wrap a sarong around your arms to avoid showing too much skin 🙂
Sarong
Sarongs are my #1 packing item in southeast Asia because they are so versatile. You can wrap them up around your legs or arms to cover yourself when entering holy places. They serve as blankets on bus rides, they can double as a beach towel, and even roll it up and use it as a pillow when on a plane. They could even save you during an emergency as you could use it as a bandage. In short: sarongs = king.
A sweatshirt
Southeast Asia has a reputation for using the AC at its max on buses and airplanes. A light sweatshirt is a must if you plan on navigating the country on public transport.
Packing Cubes
Packing cubes will not only help you keep things organized and tidy, they will also compress your items so they occupy less space in your backpack or luggage. I used to think packing cubes were a gimmick until I actually tried and them and DAMN! they really do make a difference.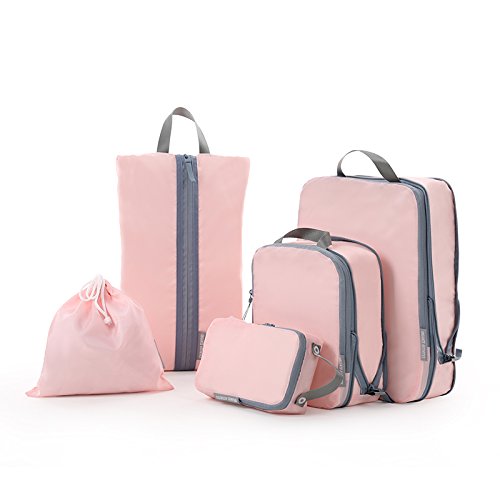 Set of packing cubes by JJ Power
Purifying Water Bottle
Drinking from the tap in Myanmar is risky. That leaves us travelers with the need to constantly buy bottled water.
While water is cheap in Myanmar, you'll likely need several liters a day as you'll be walking long distances in the heat. Buying plastic bottles also contributes to contamination.
I always recommend the GRAYL Ultralight Water Purifier in my packing lists because it has too many upsides. The GRAYL is a bottle that purifies water in a matter of seconds by eliminating bacteria, viruses, and chemicals. It's not only more environmentally-friendly than buying and disposing of water bottles, you'll also be saving tons of money in the long run with it. I got it as a Christmas present from my boyfriend and I've used it in Mexico and Africa to drink both from the tap as well as rivers and I never once got sick.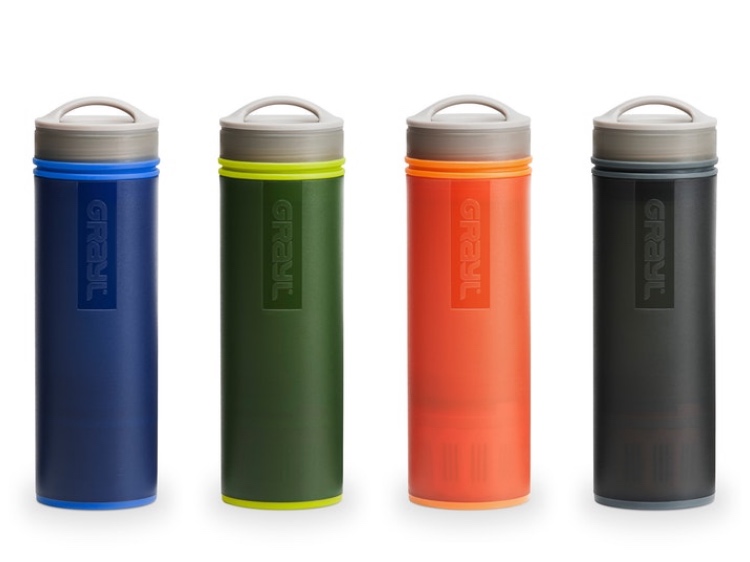 I also recently tried the LifeStraw Go to see if I should recommend it as well as it is cheaper than the GRAYL. While I wanted to love it, I was a bit disappointed because you need to suck quite hard to get the water and after a month of use, the water began leaking from the bottle. I thought perhaps I had gotten a defective bottle, but I Googled to find more information on it and apparently it happens quite often. For now, the GRAYL is the best I've found and recommend.
Lightweight flashlight
You'll need one if you are doing the Inle Lake hike as well as in areas of Bagan. I recommend this camping flashlight by BYBLIGHT 
because it's very light and small.
Daybag
This 10 Liter Backpack from Quechua
 is compact, resistant, and waterproof. My first backpack ever was from Quechua and I have stood behind the brand ever since due to their amazing value for money products.
Microfiber Towel
I think normal towels are a nightmare to bring because they take ages to dry up and if you take a shower before leaving your hotel/hostel, you'll are stuck with a moist towel that you don't want to mix in with the rest of the items in your bag. Microfiber towels are a traveler's best friend because they dry really fast and are really thin which means they won't take up much space in your luggage.
There are many brands available nowadays, but I recommend this one by Wise Owl Outfitters.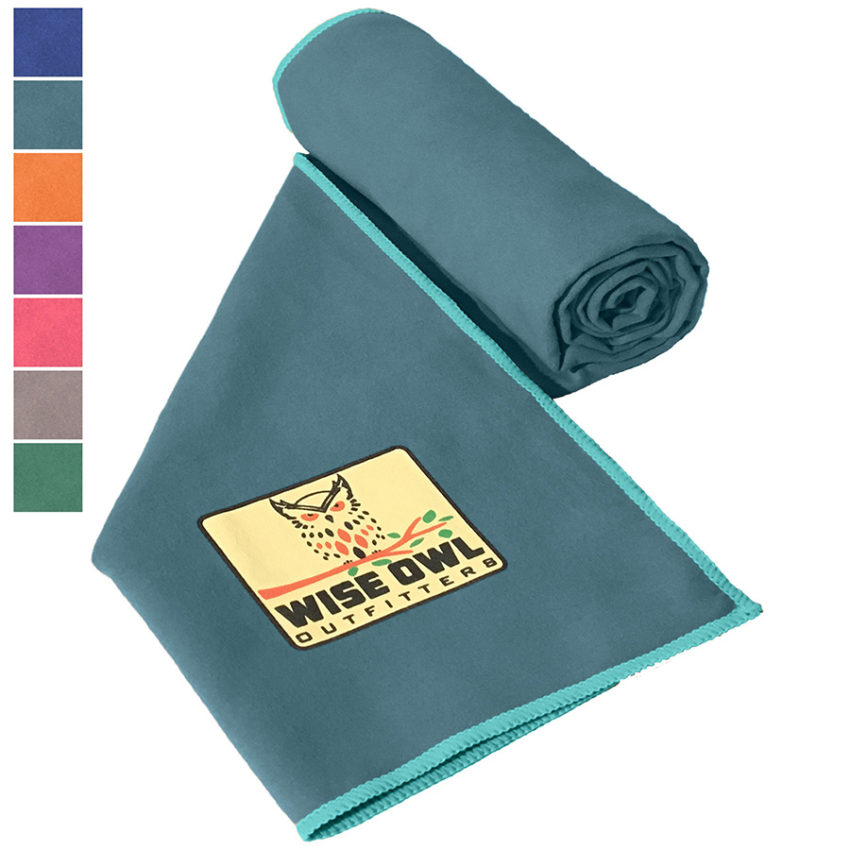 Toilet paper or wet wipes
You'll already know this if you've been to southeast Asia before, but if you haven't: toilet paper is not really used much. Instead, they use what travelers like to call a 'bum gun' (A.K.A a bidet). It's honestly too weird for me, and I couldn't really get used to it even after a year in southeast Asia. Toilet paper won't be provided for you outside of your hotel, so make sure you always bring toilet paper or wet wipes in your day bag.
Anti-bacterial handwash
Useful to wash your hands before eating or when soap isn't provided in public toilets (a very common occurrence in Myanmar).
Mosquito repellent
Mosquito repellent is a must even in big cities - they are vicious! Aside from mosquito spray, I also recommend packing a few of these mosquito repellent bracelets from Amazon for double protection. 
Sunscreen
Myanmar is close to the equator and sunscreen is a must. If you are going to the beach, I'd recommend packing this biodegradable sunblock by Steam2Sea
 to avoid hurting the reefs and marine life with chemical-filled sunscreens.
Imodium
I have quite a strong stomach. I grew up eating street food from Mexico City and my body developed quite good antibodies, but Myanmar managed to give me a hard time. The food there is so delicious that it was worth every moment I spent in the toilet thanks to it (did I just share too much?). Imodium
 is a must when visiting Myanmar not matter how strong a stomach you think you have.
Hope you find this list useful! If there is anything that you think I missed,  please do let me and everyone know in the comment section below! 🙂
This post contains affiliate links, which means that if you purchase something through the links provided, I'll earn a commission at no extra cost to you.