12 Reasons to Visit the Southern Outerbanks
The southern outerbanks of North Carolina is an often overlooked travel destination!
The area is home to many unique features that can't be found anywhere else and will have you wanting to come back year after year!
The Southern Outerbanks, also known as the Crystal Coast, is the stretch of islands slightly further south than North Carolina's famous "Outerbanks".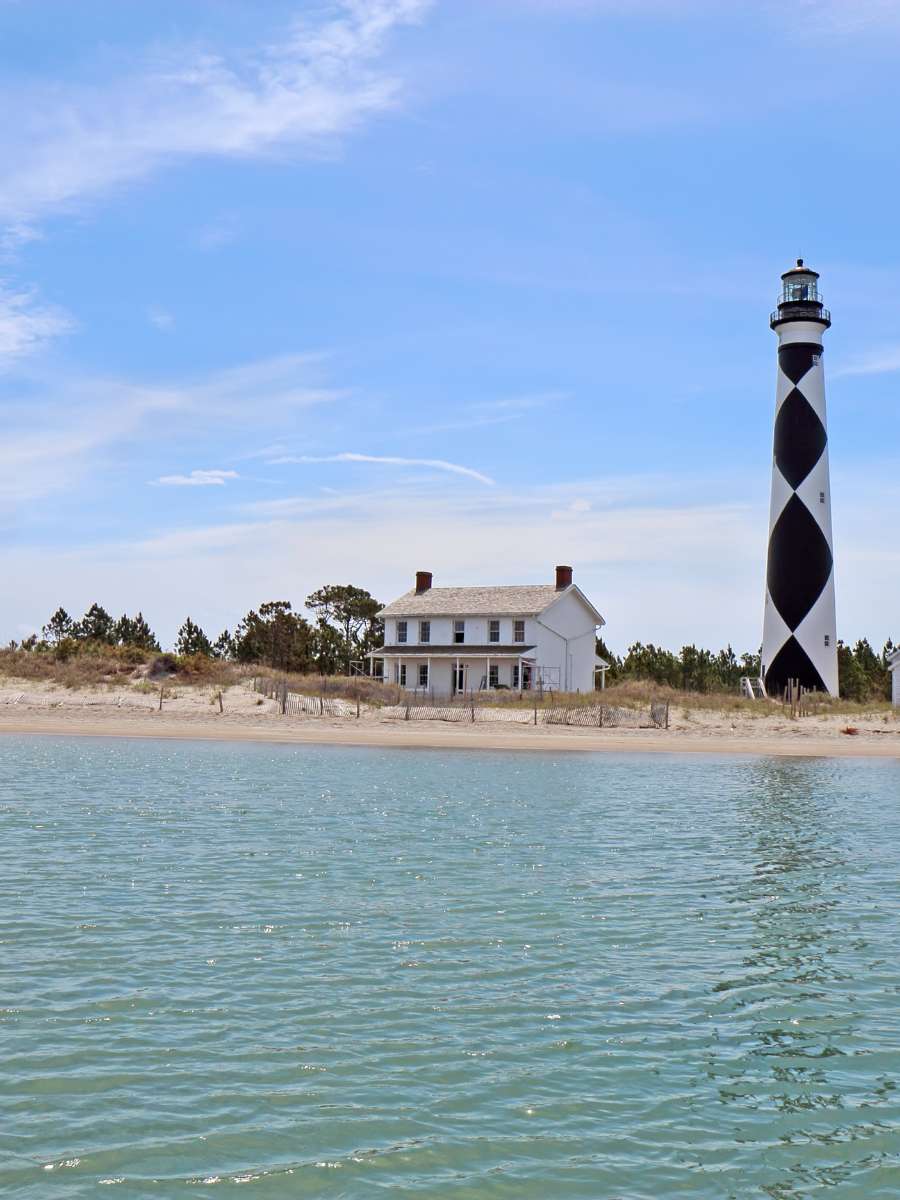 It features many of the same qualities such as beautiful beaches, but with warmer water and a more laid back atmosphere! It includes areas such as Ocracoke, Cape Lookout, Beaufort, Atlantic Beach and stretches all the way down to Emerald Isle.
Nature lovers and animal enthusiasts are sure to love spending time exploring the area's islands, long sandy beaches and breathtaking sunsets! There are plenty of water activities, local shops and restaurants to explore.
You'll be comforted with the small-town atmosphere the area brings. Here are a few reasons why you should visit the Southern Outer Banks on your next vacation.
Reasons to Visit the Southern Outerbanks
1. The Sandy Beaches
The Southern Outer Banks is renowned for its beautiful, pristine beaches. There are miles of beautiful golden sand beaches with blue water.
North Carolina has done an excellent job protecting the beaches from any type of jetty or shoreline stabilization which means that after you cross over the dunes you'll be greeted with miles and miles of beautiful sandy beach to walk and enjoy.
The beaches are perfect for a day relaxing, sunbathing, swimming, or playing games with family and friends. While you enjoy the beach make sure to keep an eye out for dolphins passing by!
While the beaches in the area are absolutely stunning, and perfect for swimming, always check the rip current risk during your visit!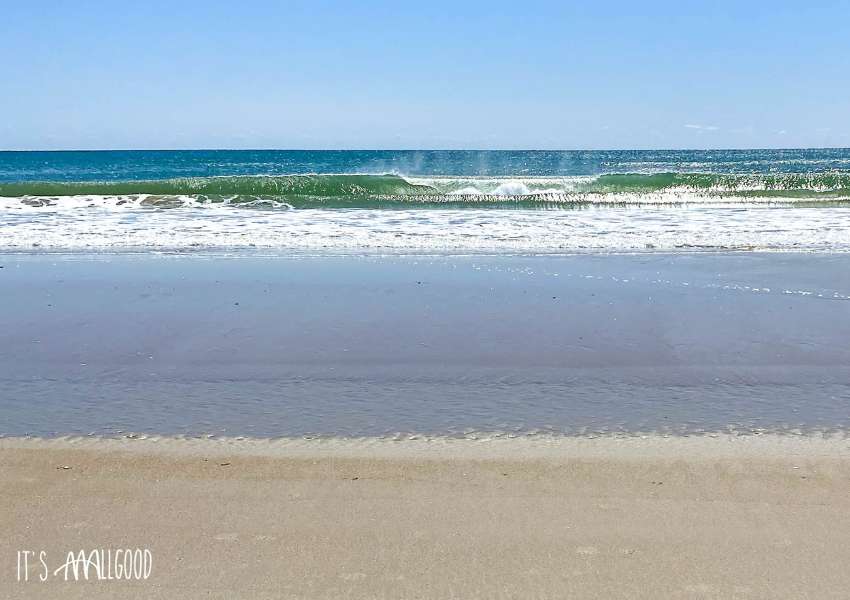 2. Sunsets
Thanks to the low-lying coastal trees and limited build heights, this area has some of the most breathtaking sunsets you'll find on the Atlantic Coast.
The small beach towns of the Southern Outer banks have done an excellent job of protecting the shoreline.
They have prohibited large high-rise buildings, which means it is easy to find unobstructed views of the water and sunset!
Due to the direction the islands face, you can also see the sunset on either the ocean or sound side, depending on the time of year you plan your visit. There are amazing waterfront areas to observe the most breathtaking sunsets or sunrises you've ever seen!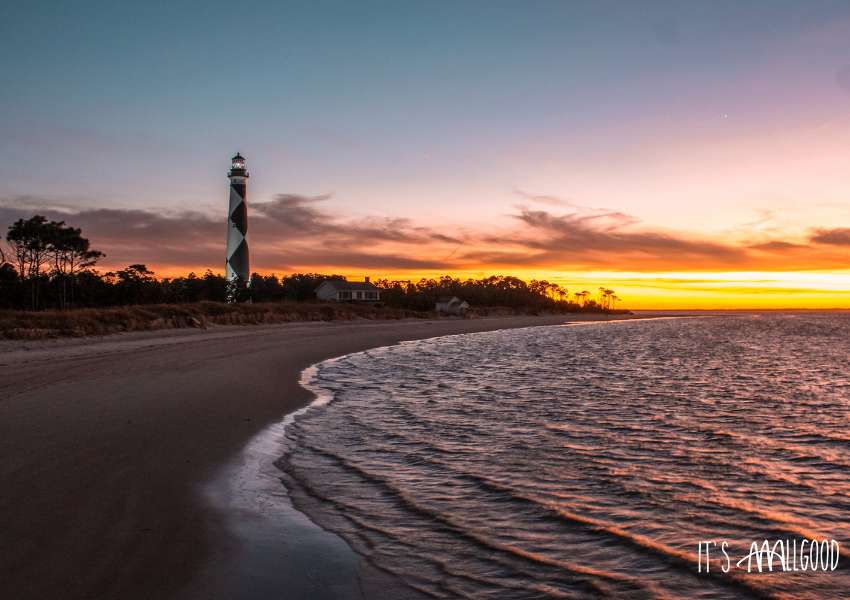 3. Outdoor Activities
The Southern Outer banks have a plethora of outdoor activities. There is excellent boating, paddleboarding, and kayaking in the calm waters of Bogue Sound as well as the Atlantic Ocean.
Fishermen flock to the area throughout the year for inshore, offshore and surf fishing. Morehead City is even home to the well known Big Rock Tournament, a Blue Marlin fishing tournament held each year.
There are numerous hiking trails that allow you to explore diverse environments including tidal flats, marshes, and maritime forests.
Since the area has such a unique ecological diversity you will easily spot various wildlife species including migratory birds, dolphins and even sea turtles if you're lucky!
4. Wild Horses
Many of the barrier islands in this area are home to wild horses and visiting them is an incredible way to spend a day in the Southern Outer Banks.
The horses, known as banker horses, arrived in various ways including being brought over by Spanish settlers, arriving as a casualty of a shipwreck, or being left by early town settlers.
Their descendants now call the small islands home and visitors can take short boat ride to see them. You can visit them on islands like Shackleford Banks and Carrot Island. Shackleford Banks is a barrier island near the Cape Lookout Seashore that is only accessible by boat.
The horses here are believed to come from early Spanish settlers. The island they live on is uninhabited and an exquisite place to visit.
A visit to the island accompanies a trip to the Cape Lookout Seashore perfectly! The horses on Carrot Island can be viewed easily while strolling through downtown Beaufort, NC and are only a short boat or kayak ride from the mainland.
They are the descendants of domesticated horses that were left by a former owner centuries ago.
Now a cultural resource to the area, they can be spotted grazing on the shoreline and occupy the island as a wild herd.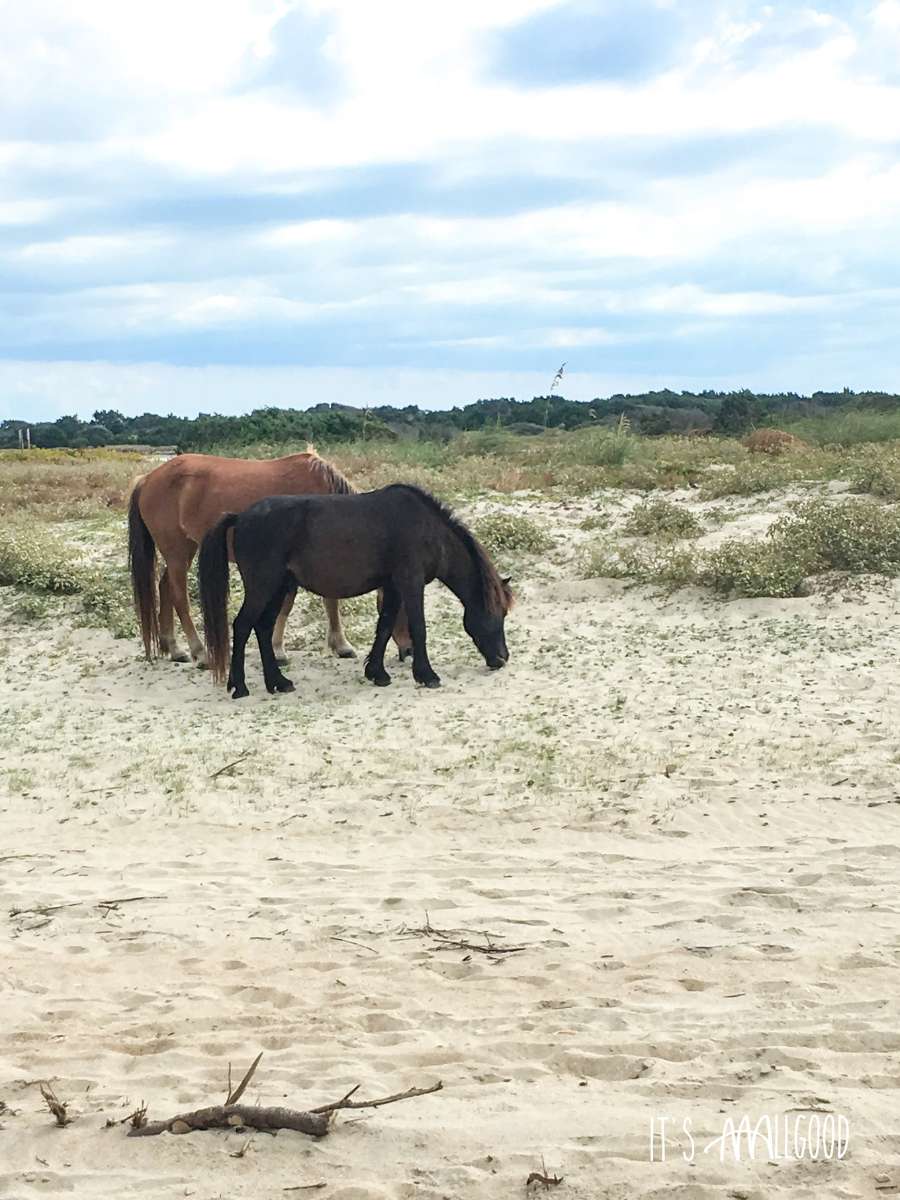 5. The Cape Lookout Seashore
The Cape Lookout National Seashore is located at the southernmost tip of the Outer Banks and is part a natural treasure of federally protected land.
The seashore is a 56 mile stretch of beautiful pristine uninhabited beaches and is home to the Cape Lookout Lighthouse.
You can catch a ferry to the island; or if you're up for a real adventure even kayak to the island. The lighthouse is a strikingly beautiful black and white spiral that contrasts beautifully against the blue skies.
If you take the passenger ferry, you'll be dropped off near the lighthouse, which you can explore and even go up during select times of the year.
After you've finished exploring the lighthouse, spend some time on the beach, watch the sea birds and enjoy the calm solitude the beach here offers.
The seashore is also one of the best places to collect shells on the Southern Outer banks! In addition to a day visit, the Cape Lookout Seashore is also open to overnight camping and is well known by fishermen in the area who flock to the area in the fall and spring months.
6. The Culture
The Southern Outer Banks and Crystal Coast are known for their vibrant local culture and coastal towns.
Many of the inhabitants of the area have called this area home for so long that many smaller towns have developed their own unique dialects as well as their own personalities!
The beauty of the area, and quaint towns, attract local artisans. Art galleries fill the downtowns of all the local communities and are fun to stroll through and buy souvenirs to take home.
The history and culture in the area also brings many festivals throughout the year. In the summer months you'll find multiple beach music festivals and the fall brings seafood festivals to the area.
For the foodie at heart, you'll also find a delicious food and wine festival hosted by each local community!
7. Charming Coastal Towns
The region is filled with charming towns that each have their own unique character.
In Emerald Isle and Atlantic Beach, you'll find vibrant family friendly beach towns with amazing beaches and plenty of options to enjoy as a family.
Morehead City is a small port city that revolves around fishing. They host some of the state's largest fishing tournaments, have numerous fishing charter operators and delicious seafood restaurants.
In Historic Beaufort, NC you'll find an area with rich history, beautiful old homes and a boater's paradise. It is a picturesque town to stroll through and is worth a visit when you come to the Southern Outer banks.
Beaufort is so lovely that it deserved its own post: Read more about some of the best things to do in Beaufort, NC here.
In each of the towns you will find local boutiques, waterfront restaurants and excellent areas to stroll along the waterfront.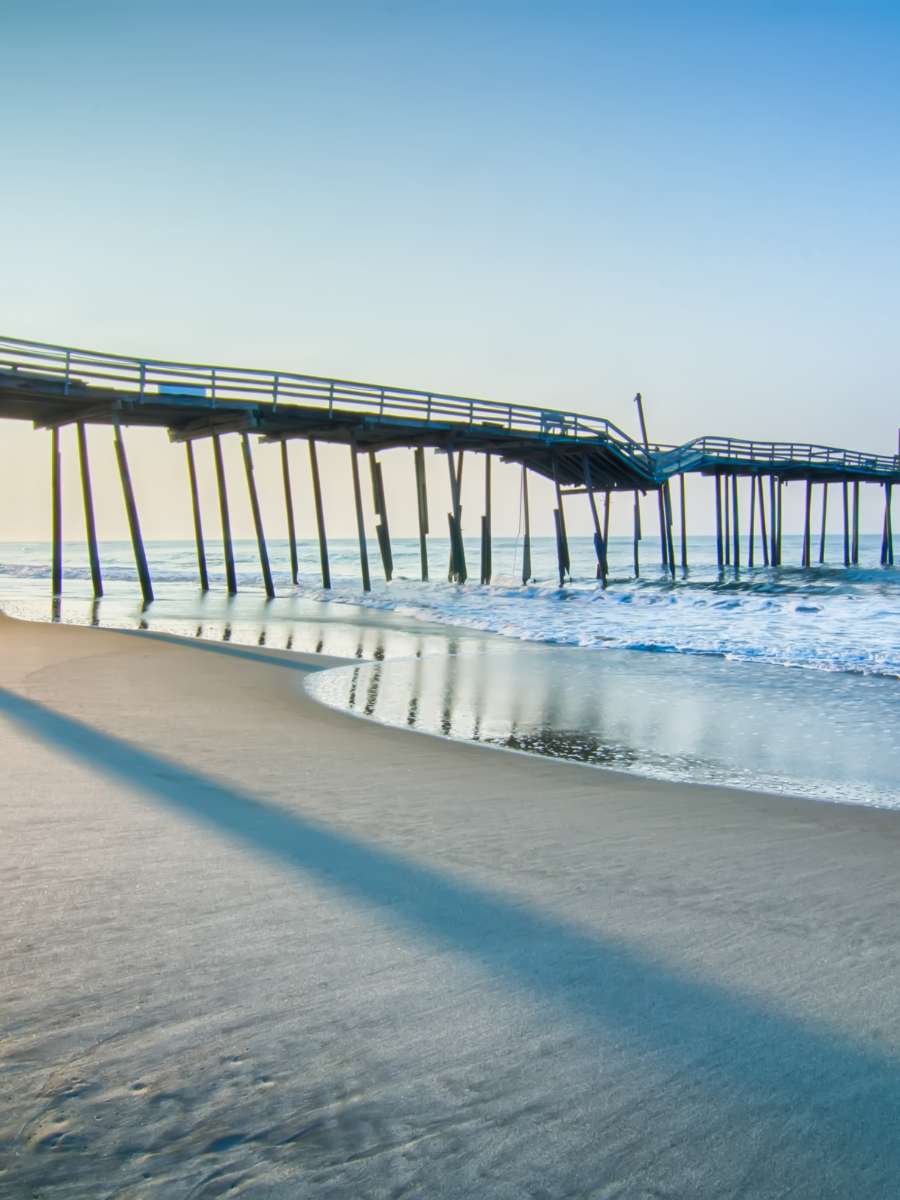 8. Visit Ocracoke
Probably the most unique, and remote, town of the southern Outer Banks is Ocracoke, NC. There are no bridges to the island, which means you either must catch a ferry or charter a private flight to get there.
The remoteness of the island encourages a quaint simple lifestyle. Most of the full-time residents of the island are either fishermen, artisans, or work in the tourism industry.
Ocracoke has a charm that you won't find in many other places. The good news is that ferries depart to the island multiple times a day so you can easily access this paradise.
Ocracoke has so many amazing places to explore that include some deep history. There are banker horses, its own lighthouse, some pirate history and miles and miles of sandy beaches.
To make sure you don't miss any of what Ocracoke has to offer be sure to check out this post on the town and all of the reasons you'll want to visit.
While Ocracoke may be remote, it's an area that you will easily fall in love with, and want to visit again and again!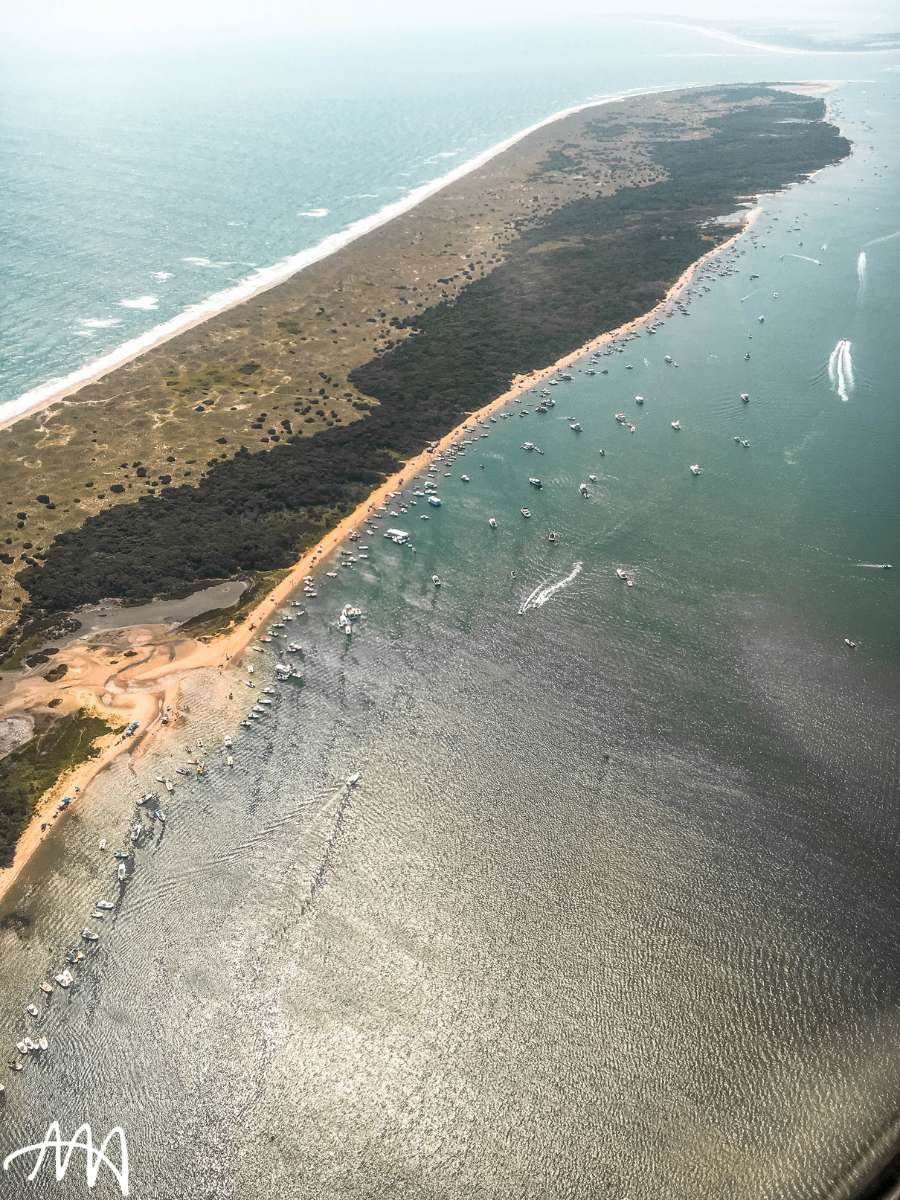 9. Pirate History
The Southern Outer Banks is home to a rich history in towns like Beaufort and Ocracoke.
You can tour beautifully preserved historic homes and learn about the pirates, like Blackbeard that used to call the area home.
Blackbeard called downtown Beaufort, NC home for a period of time and the home that he lived in still stands to this day. In Beaufort, you can also visit the NC Maritime Museum which has artifacts from his ship, the Queen Anne's Revenge in it.
Blackbeard also was one of Ocracoke's most frequent visitors during the 1700's. He ended up meeting his fate in the Ocracoke Inlet when he was captured and ultimately beheaded on Ocracoke. You can visit the area of his fetal demise on a trip to Ocracoke.
10. Water Sports
The region is a true paradise for water sport enthusiasts.
Jet skiing, windsurfing and kiteboarding are popular pastimes of people here and there are a number of outfitters that give lessons and tours.
Bogue Sound offers a great calm place to learn a new sport and you'll frequently see people out on breezy days!
The Southern Outer Banks also have excellent opportunities for boating, kayaking and sailing if you'd like to rent a boat or need a guided tour.
Many operators in the area will take you on a tour of the salt marshes all the way to many of the area attractions like the lighthouses and wild horses!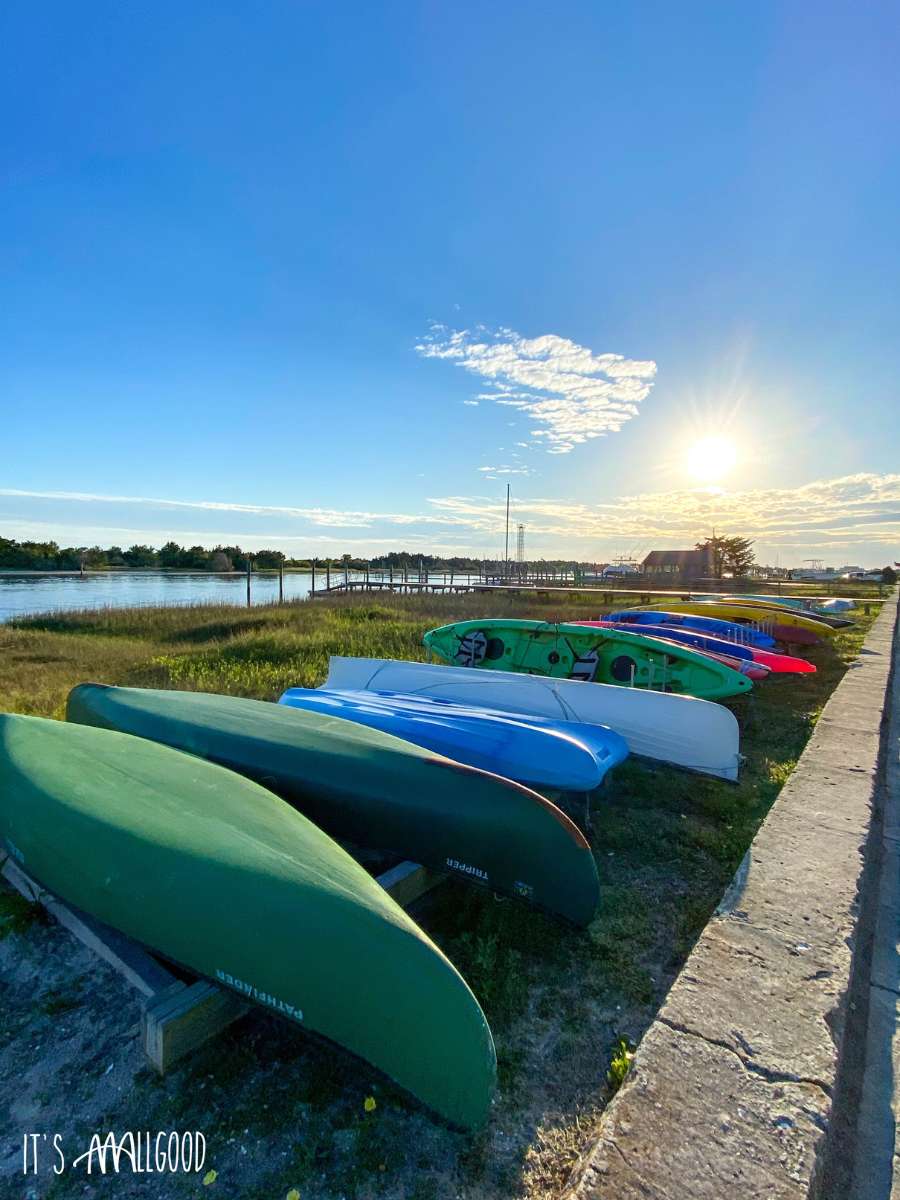 11. Family Friendly
The Southern Outer banks are an excellent destination for families. In fact, Emerald Isle, NC has often been ranked as the top family beach!
The beaches have warm waters and numerous kid-friendly attractions that make it the perfect spot for a summer vacation.
The beach side often has frequent tidepools, perfect for kids to play in! While the calm waters of Bogue sound offer a protected swimming environment.
There is an excellent aquarium, The NC Aquarium in Pine Knoll Shores and the NC Maritime Museum that are great for rainy days.
We also have multiple mini-golf and water parks to keep children of all ages entertained. Atlantic Beach, NC has even built a free water park, putt putt and skate park!
12. Restaurants
The Crystal Coast has become renowned for its delicious freshly caught seafood including fish, crabs, clams, oysters and shrimp.
If you'd like to cook at home there are a plethora of local fish markets. There are also a variety of restaurants including everything from small seafood shacks to upscale restaurants that serve the freshest catch.
For some of the best waterfront views in the area check out this post, as many of these restaurants offer amazing waterfront views.
The Southern Outer Banks provides a laid-back and tranquil atmosphere, making it an ideal destination for those seeking a peaceful retreat or an escape in nature.
You can unwind on the uncrowded beaches, enjoy stunning sunsets, and immerse yourself in the natural beauty of the area.
If I don't already have you convinced, check out this post about some of the hidden gems that you won't want to miss on your visit!
Whether you're seeking an outdoor adventure, relaxing on pristine beaches, or a glimpse of coastal history and culture, you're sure to find what you're looking for in the Southern Outerbanks!
ABOUT THE AUTHOR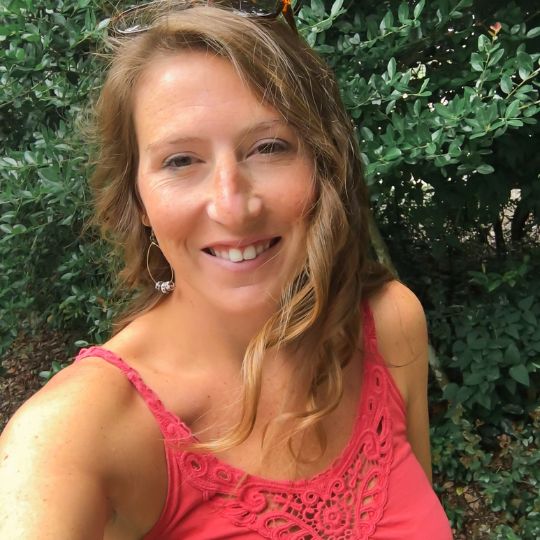 Ashton Allgood (or AAA for short) is a writer from Emerald Isle, NC who is passionate about adventure and helping others to do the same! She is obsessed with sunsets, SCUBA diving, and all things outdoors! She loves going on a new adventure and learning from their experiences, whether that is in her own backyard in the Southern Outerbanks of North Carolina or a new country. Follow along with her travels on It'sAAAllgood.com