From Markets to Mountains: The Best Time to Visit Morocco
Wondering when is the best time to visit Morocco? Here's what you need to know.
Welcome to the magical world of Morocco. The fascinating culture, stunning landscapes, and rich history combine to create an unforgettable experience.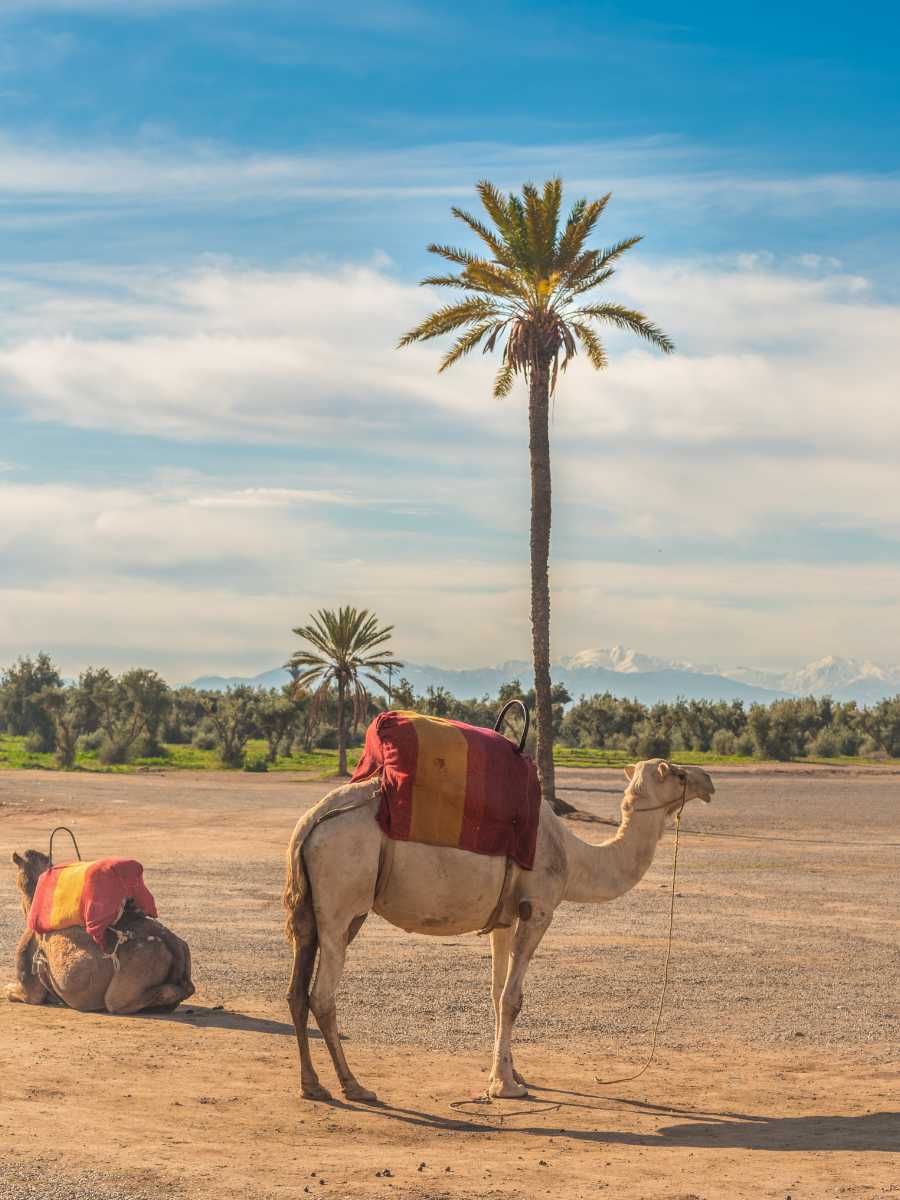 This North African gem offers a myriad of attractions and activities. No matter where your interests lie, you'll find them catered to here.
Whether you're seeking the hustle and bustle of a lively souk or the rush of downhill skiing, Morocco has something for you.
With a variable climate that includes Mediterranean, Atlantic, and Sahara influences, Morocco has something to offer year-round.
To truly experience the best of what this country has to offer, it's essential to plan your visit during the right season.
So when is the best time to visit this exotic destination? Join us as we explore the ideal seasons and months to have the most amazing time in Morocco.
Get ready to unravel the mysteries of Morocco!
Best Time to Visit Morocco for Surf Season on the Coast
Surf enthusiasts seeking the perfect waves should absolutely consider Morocco as their next destination. You will find Morocco an irresistible destination, thanks to its consistent waves, diverse surf spots, and vibrant culture.
The country's Atlantic coastline features a reliable swell all year round. This ensures that surfers of all levels can enjoy the ride.
You can surf the world-renowned breaks of Taghazout and the lesser-known gems of Imsouane. Morocco offers a variety of wave types and surf conditions to suit every skill level.
As well, the warm hospitality, delectable cuisine, and rich cultural experiences make Morocco a must-visit surfing destination. But the best time to visit Morocco for surfing can vary depending on your preferences and skill level.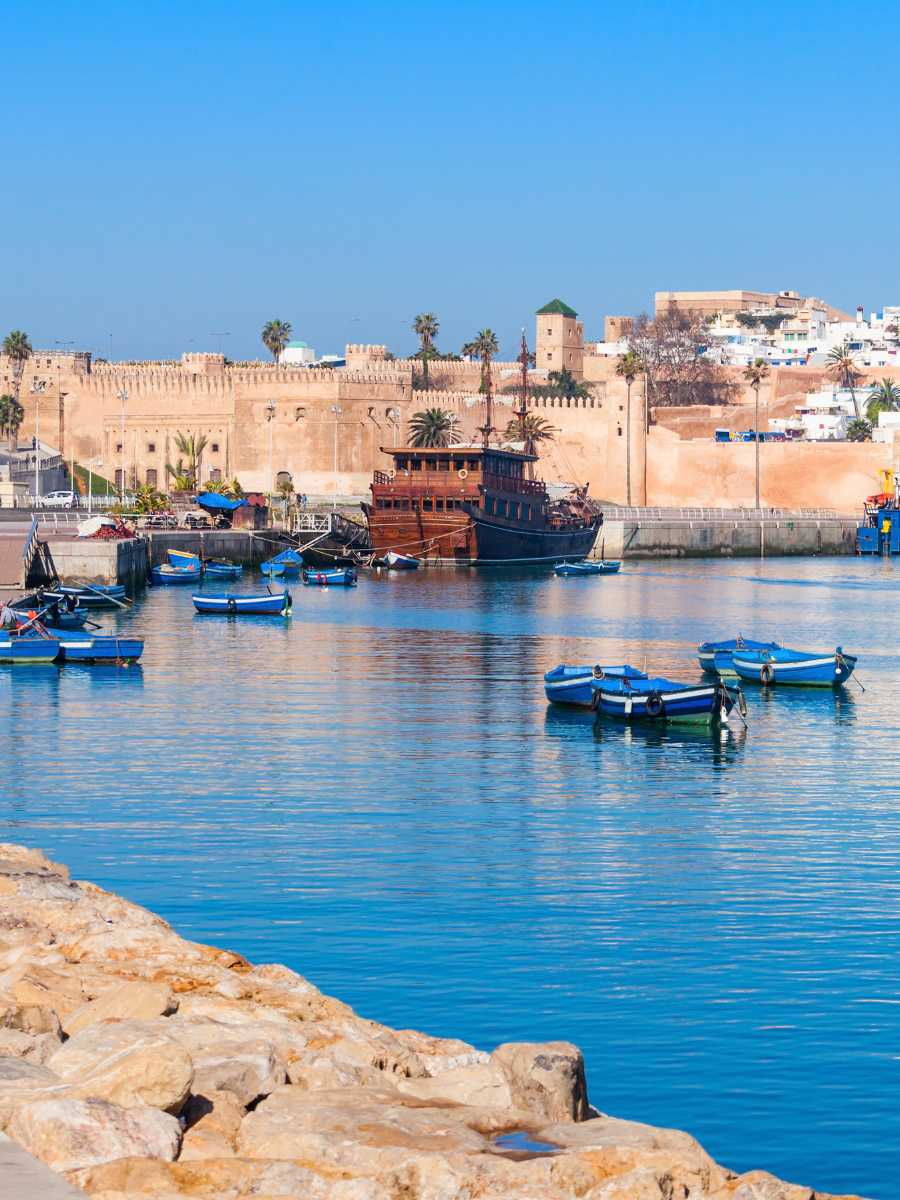 Winter: November to February
Winter is the prime time for experienced surfers looking for powerful swells and challenging waves. During these months, the North Atlantic storms generate strong swells that hit the Moroccan coast, offering incredible surf conditions.
Pros: Big and powerful waves, ideal for advanced surfers
Cons: Cold water temperatures, busy surf spots
Spring: March to May
Spring offers a more relaxed surfing experience, with smaller waves and warmer water temperatures. This season is ideal for intermediate surfers looking for a mix of fun and challenge, as well as beginners who prefer gentler waves.
Pros: Warmer water temperatures, less crowded surf spots
Cons: Smaller waves, less consistent surf conditions
Summer: June to August
Summer is the best time for beginners and those who prefer longboarding. The waves are smaller and more mellow, perfect for learning new skills and enjoying a laid-back surf session.
Pros: Ideal for beginners, warm water and air temperatures
Cons: Smaller waves, potential for flat spells
Fall: September to October
Fall is a transitional period between the summer and winter swells, offering a mix of conditions suitable for all levels of surfers. This is an excellent time to visit for those who want to experience a variety of surf conditions and explore different spots.
Pros: Variety of wave sizes, less crowded surf spots
Cons: Unpredictable surf conditions, water temperatures start to decrease
YOU MAY ALSO LIKE: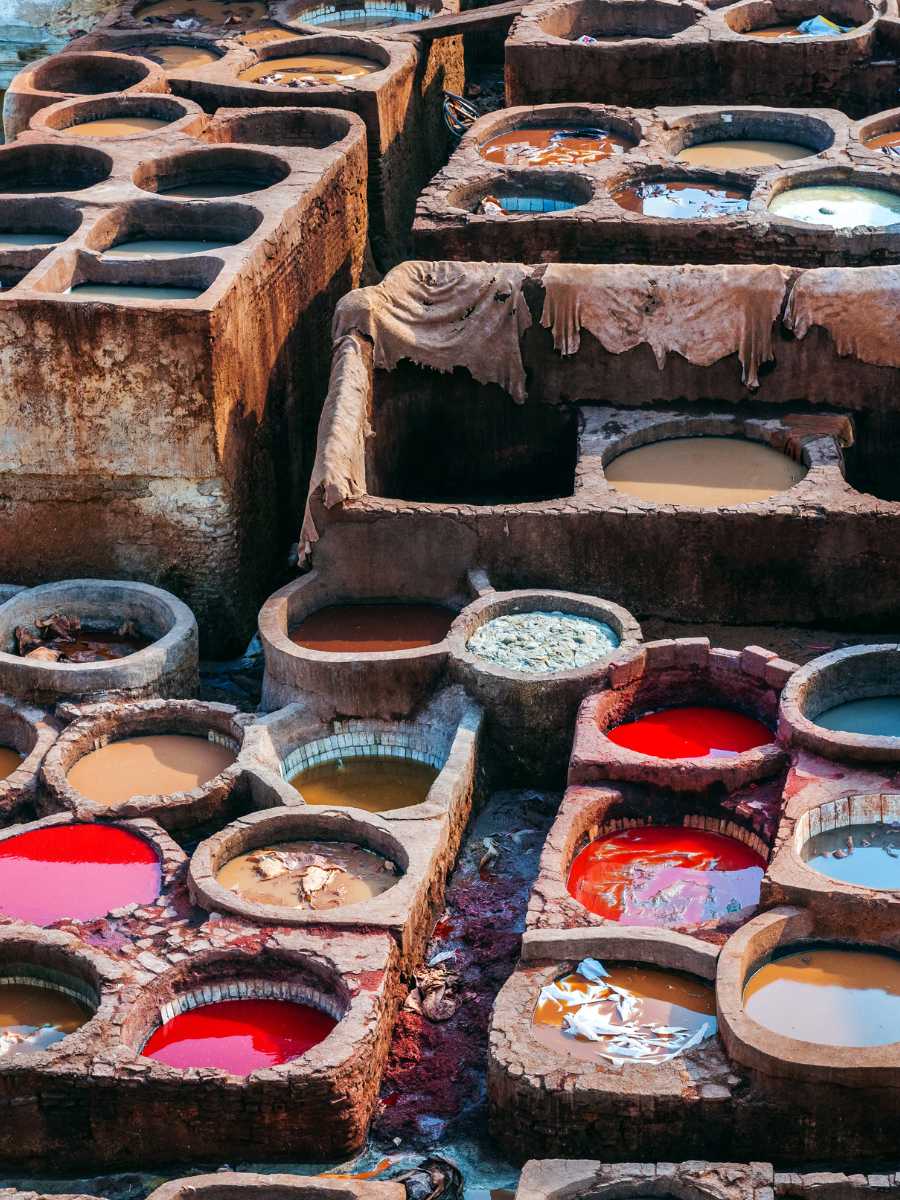 Best Time to Visit Morocco for Ski Season in the Atlas Mountains
Best Time to Go Skiing in Morocco
When you think of Morocco, skiing might not be the first thing that comes to mind. However, the country is home to several ski resorts that offer a unique skiing experience in the heart of North Africa.
The best time to go skiing in Morocco is during the winter months, which typically run from December to March.
During this time, the High Atlas Mountains, where most of the ski resorts are located, receive a good amount of snowfall. Perfect conditions for skiing and snowboarding are created.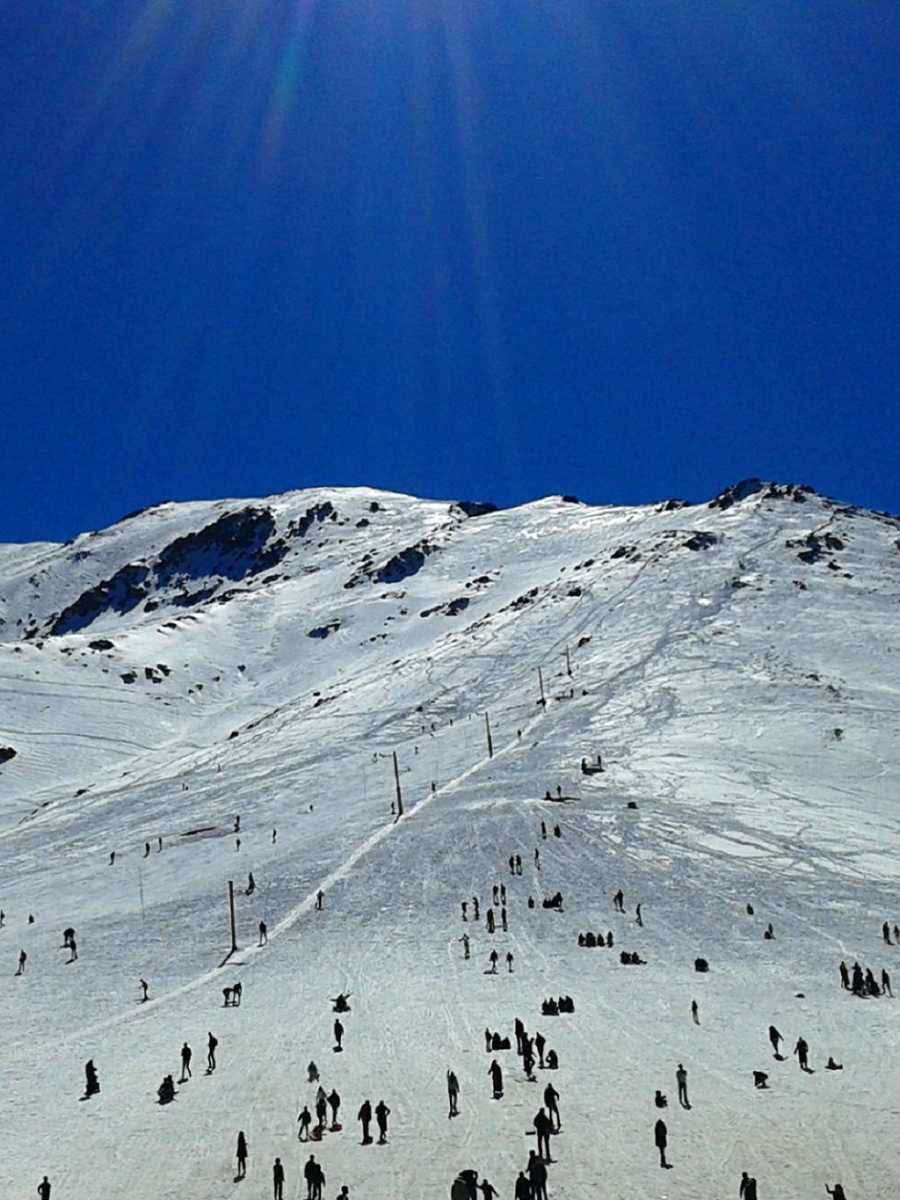 Key Ski Resorts in Morocco
Oukaimeden: Located about 80.5 km (50 miles) from Marrakech, Oukaimeden is the most popular ski resort in Morocco, offering a range of slopes suitable for beginners and advanced skiers alike.

Mischliffen: Situated near Ifrane, Mischliffen is a smaller ski resort that offers a more laid-back skiing experience, perfect for families and those looking for a quieter retreat. Mischliffen is 228 km (143 mile) from Rabat.
Weather Conditions and Snow Quality
During the winter months, temperatures in the High Atlas Mountains can drop below freezing, especially at higher altitudes.
The snow quality is generally good. However, it's essential to keep an eye on the weather forecast and snow reports. Conditions can vary from year to year and throughout the season.
Additional Considerations
Holiday periods: Be aware that during the Christmas and New Year holidays, ski resorts in Morocco can be busier than usual, so it's best to book your accommodation and ski passes in advance.

Altitude acclimatization: Given the high altitude of the ski resorts, it's essential to allow time for your body to adjust before hitting the slopes, particularly if you're not used to high-altitude environments.

Cultural experiences: While skiing is the main draw, don't miss the opportunity to explore the local culture, cuisine, and stunning landscapes that make Morocco such a unique destination.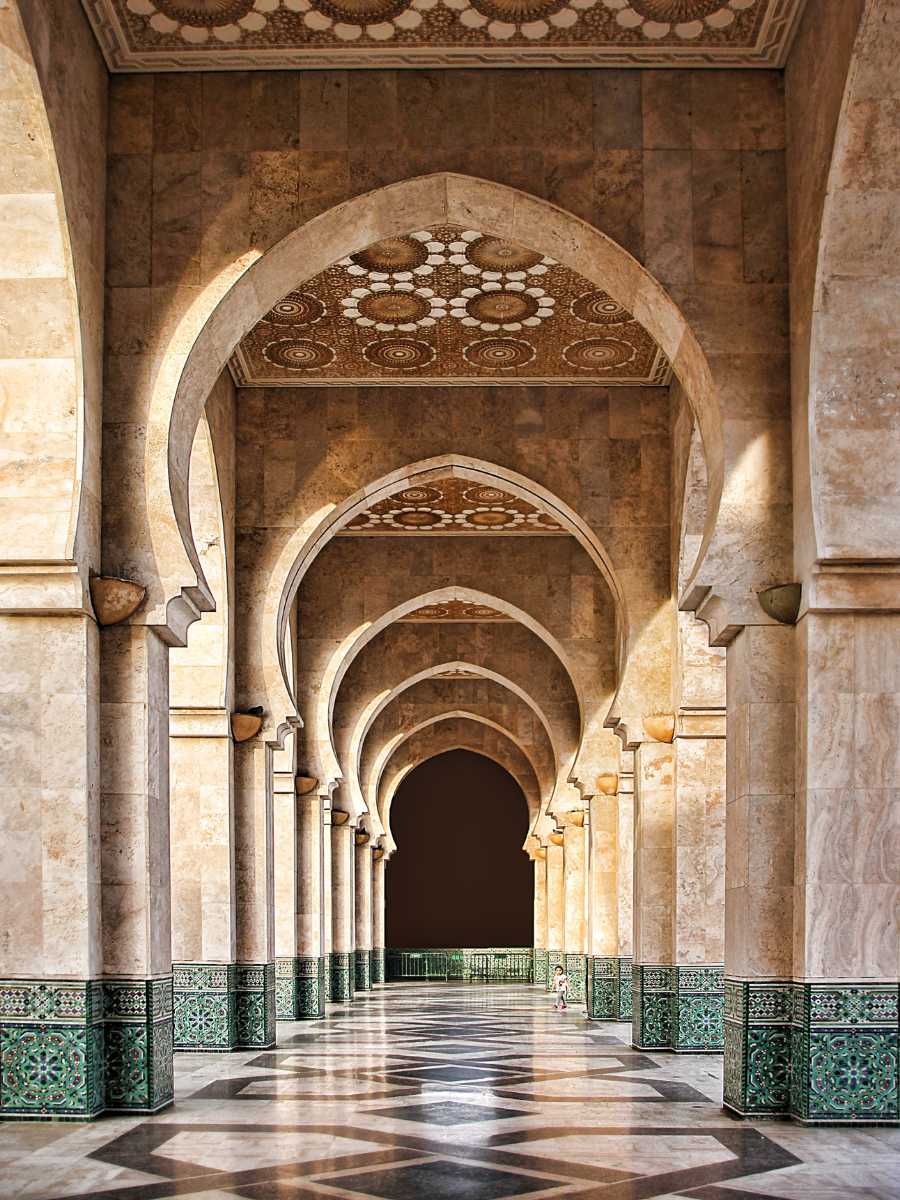 Exploring the Imperial Cities
Some of the best cities to visit in Morocco include Marrakech, Fes, Meknes, and Rabat. These 4 towns offer a glimpse into the country's rich history and cultural heritage.
In Marrakech, visitors can explore the vibrant souks, historic palaces, and stunning gardens of the city. Fez, known as the cultural capital of Morocco, boasts a labyrinthine medina filled with mosques, museums, and traditional artisan workshops.
Meknes, the smallest of the imperial cities, features well-preserved historic sites such as the Bab Mansour gate and the Mausoleum of Moulay Ismail.
Finally, in Rabat, visitors can explore the impressive Kasbah of the Udayas, the Hassan Tower, and the charming streets of the medina.
The best time to visit varies, of course, depending on your preferences and interests. But many people consider spring and autumn the most enjoyable seasons to explore these historic locations. See if you do, too.
Spring (March to May)
Spring is a wonderful time to visit as temperatures are pleasant, ranging from 15°C to 25°C (59°F to 77°F). The landscape is lush and green, making it perfect for outdoor activities and exploring the cities in comfort.
Autumn (September to November)
Autumn is another great time to visit Morocco's imperial cities. Temperatures cool down from the summer heat and average around 20°C to 28°C (68°F to 82°F).
This season also offers a chance to experience the harvest season. A delicious variety of fruits and vegetables are available to eat each autumn.
* Keep in mind that the holy month of Ramadan is observed during different times each year. Visiting during this time may result in limited access to certain attractions and services.
Summer (June to August)
Summer can be quite hot in Morocco, with temperatures reaching up to 35°C (95°F). But it can still be a great time to visit if you're prepared for the heat.
It's recommended that you visit the cities early in the morning or late in the afternoon. The heat is less intense during these times. Additionally, coastal cities like Rabat tend to be cooler thanks to the ocean breezes.
Winter (December to February)
Winter in Morocco can be quite mild, with temperatures dropping to around 8°C to 15°C (46°F to 59°F). It may not be the best time for exploring the cities outdoors.
However, it's ideal for getting to know their various indoor attractions, such as museums and palaces.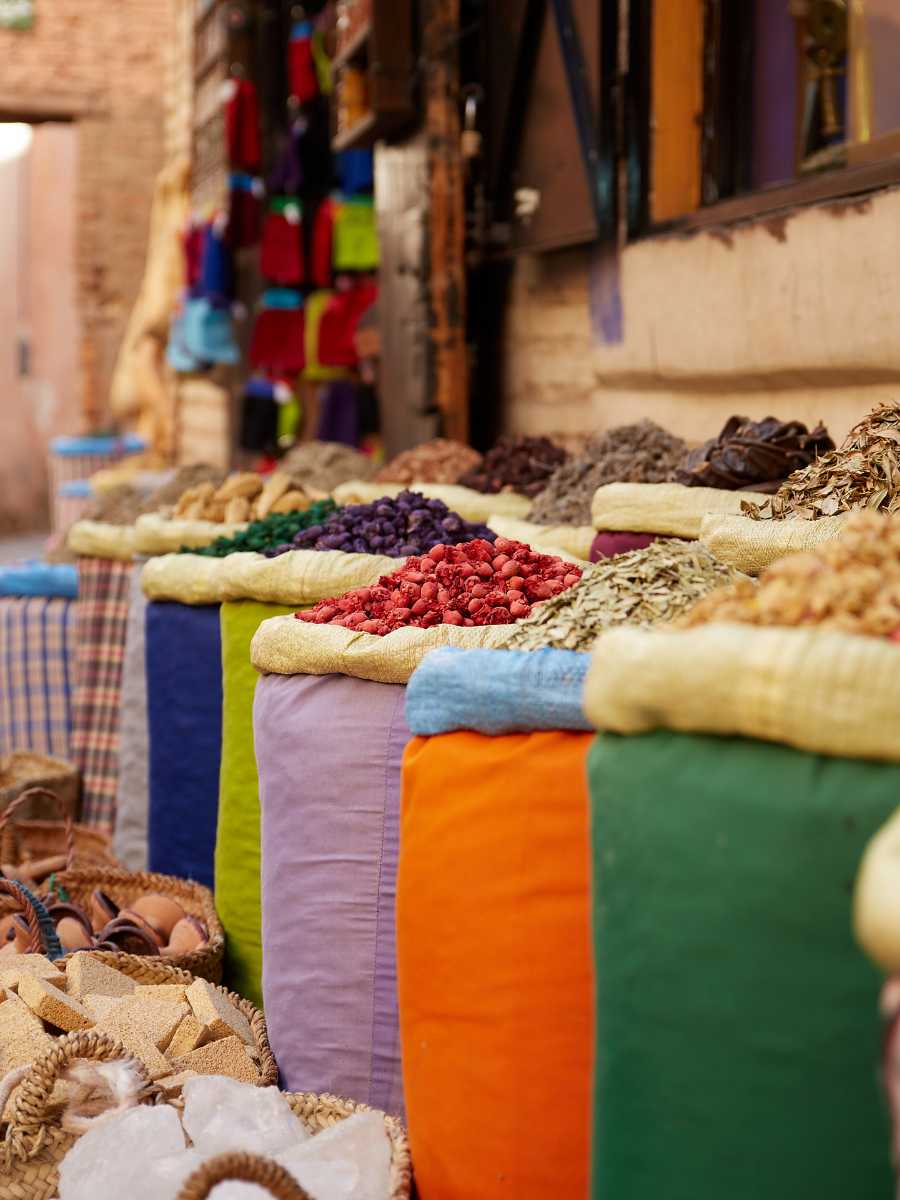 Best Time to Visit Morocco for Experiencing Moroccan Festivals
While Morocco is a fascinating destination year-round, the best time to visit to enjoy the festivals is between April and October. This is when the country comes alive with an array of exciting events that showcase its unique culture and traditions.
Celebrations in Morocco can vary widely in length, from a couple of days to a couple of weeks. Only Ramadan lasts for a full 30 days. As mentioned elsewhere, it falls at different times each year.
This is due to the fact that its timing is determined by the Muslim calendar, which is shorter than the one most non-muslim countries use.
April: Marrakech International Film Festival
In April, the city of Marrakech hosts the esteemed Marrakech International Film Festival. It attracts filmmakers and cinema enthusiasts from around the world.
This prestigious fete celebrates the finest in international cinema. It also offers a platform for up-and-coming filmmakers to showcase their work.
June: Gnaoua World Music Festival
The Gnaoua World Music Festival takes place in the coastal city of Essaouira in June. This event brings together local Gnaoua musicians and international artists.
What you get is a unique fusion of traditional Moroccan music and contemporary global sounds. The festival is a must-visit for music lovers and those seeking a taste of Morocco's rich musical heritage.
July: Fes Festival of World Sacred Music
In July, the ancient city of Fes hosts the Fes Festival of World Sacred Music. This is a renowned event that celebrates spirituality through music.
The Fes Festival features a varied lineup of artists from various faiths and cultures. As a visitor, you'll be treated to an immersive experience that transcends borders and unites people from all walks of life.
August: Timitar Festival
August sees the city of Agadir come alive with the Timitar Festival, a celebration of Amazigh culture and music.
The event showcases traditional Amazigh music, dance, and art, alongside contemporary international performances. Highlighted is the unique cultural blend that defines modern Morocco.
October: Erfoud Date Festival
Finally, in October, the town of Erfoud hosts the annual Erfoud Date Festival. Celebrate the harvest of Morocco's renowned Medjool dates.
Visitors can enjoy traditional music, dancing, and delicious local cuisine. At the same time, you'll be learning about the importance of this ancient fruit in Moroccan culture and history.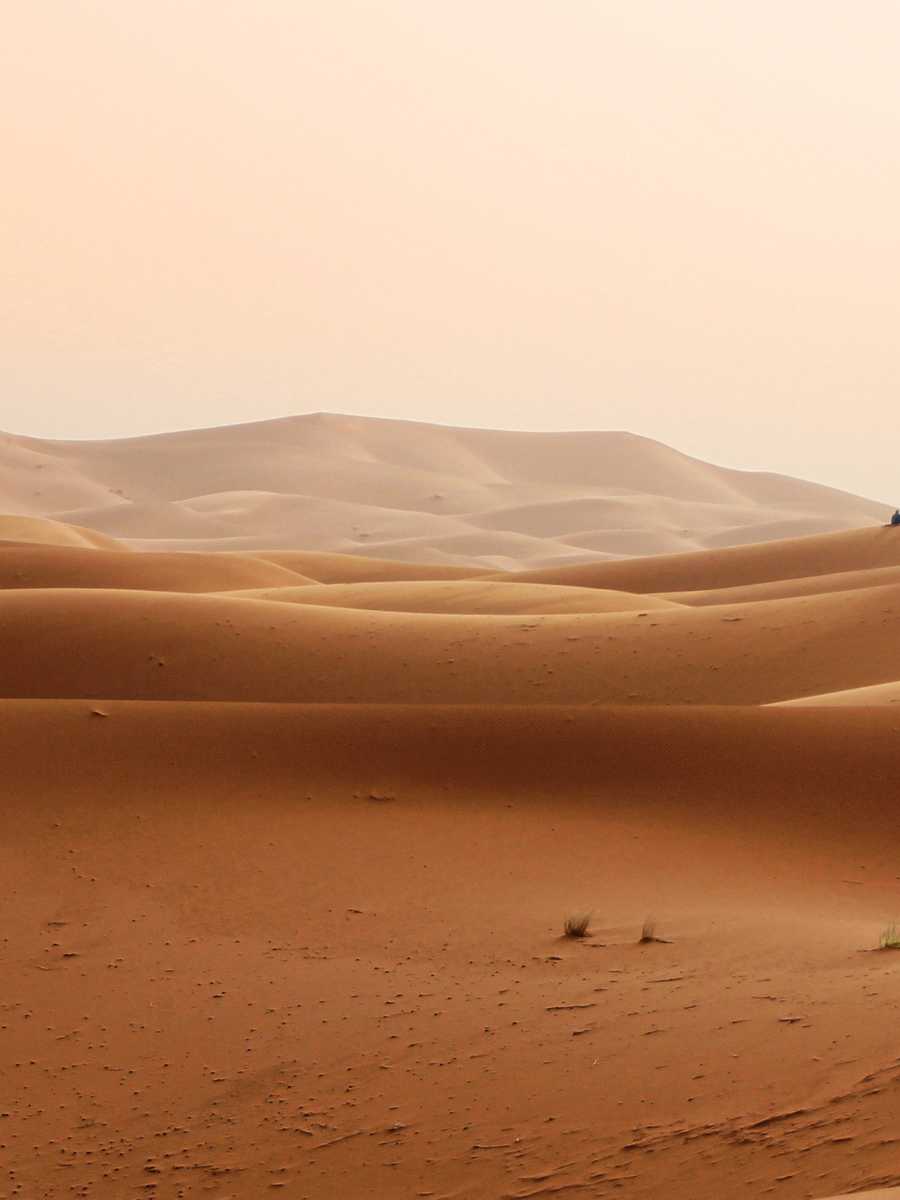 Best Time to Visit Morocco for Desert Adventures
The desert of Morocco is a must-see destination for those seeking a unique and unforgettable experience. The Sahara Desert stretches across the country's southeastern region.
It is the world's largest hot desert and offers breathtaking landscapes of golden sand dunes, vast open spaces, and star-filled skies.
Visitors can indulge in a camel trek or a 4×4 excursion to explore the desert's remote corners. Discover traditional Berber villages, ancient caravan routes, and historic kasbahs.
The desert also offers a chance to experience the simplicity and hospitality of desert life. You'll have opportunities to camp under the stars, enjoy traditional music and dance performances, and savor delicious Moroccan cuisine.
The best time to visit Morocco for desert adventures depends on what you like and the specific things you'd like to do. However, there are general guidelines to help you make the most out of your Moroccan adventure.
Spring (March to May)
Spring is considered the ideal time to visit Morocco for desert escapades. The weather is pleasant, with moderate temperatures and blooming landscapes. This is the perfect season for trekking, camel riding, and exploring the desert by 4×4 vehicles.
Fall (September to November)
Fall is another great time to visit Morocco for desert experiences. The temperatures are cooler than in the summer, making it more comfortable for outdoor activities.
During this time, you can enjoy the vibrant colors of desert landscapes and witness the migration of various bird species.
Winter (December to February)
While winter might not be the first choice for many, it offers a unique experience for those who want to enjoy the desert in a different light.
During this season, the desert is less crowded, and you can see snow-capped mountains in the High Atlas. The frosty hills create a stunning contrast with the desert landscape.
Things to Consider
Extreme temperatures: Bear in mind that the Moroccan desert can have extreme temperatures, so it's essential to pack appropriate clothing and gear for the season.

Ramadan: During the month of Ramadan, some services might be limited, and schedules can be affected. If you plan to visit during this period, make sure to prepare accordingly.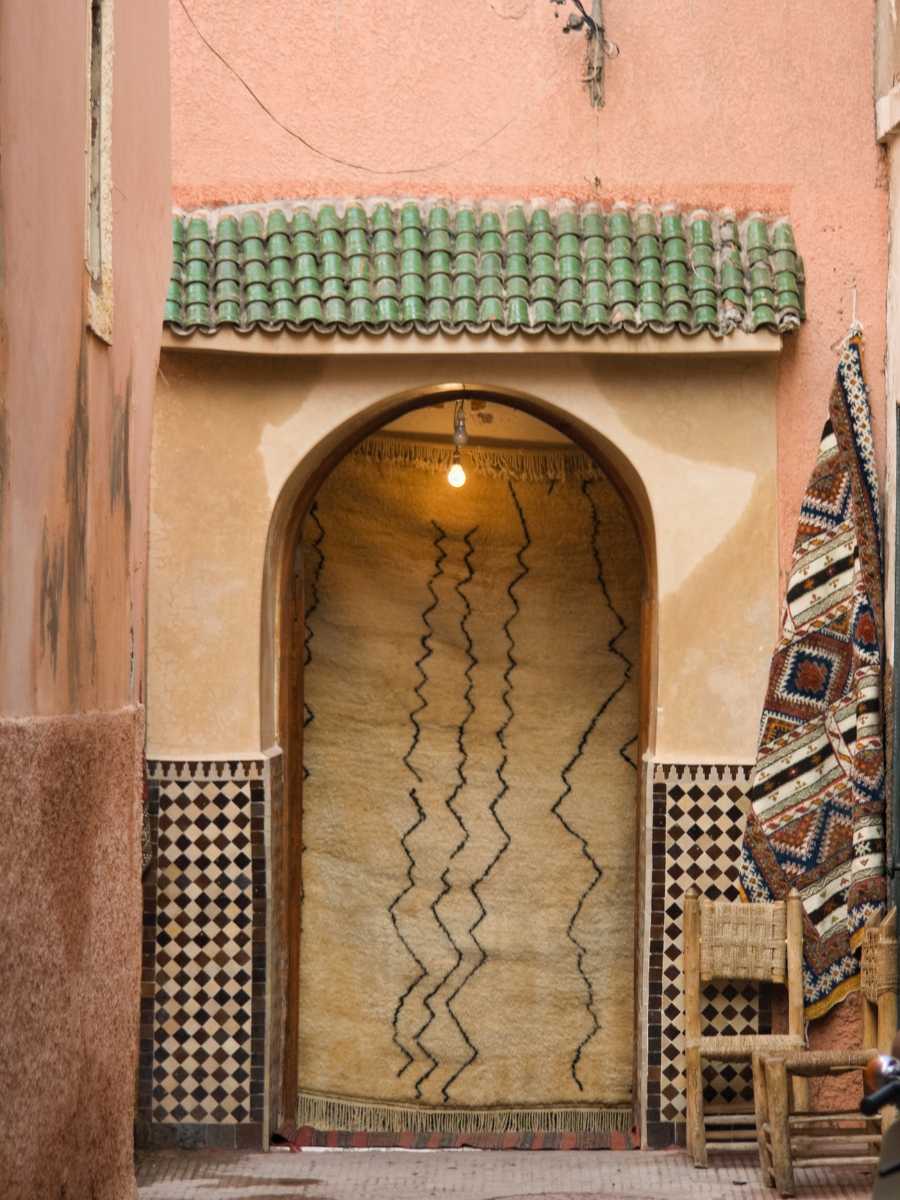 In Conclusion: Best Time to Visit Morocco
As you can see, the best time to visit Morocco largely depends on your preferences and interests. With its diverse landscapes, vibrant culture, and abundant history, there's something for everyone in every season.
So, whether you're a beach lover, an adventure seeker, or a culture enthusiast, Morocco awaits you with its unique charm and unforgettable experiences.
Plan your trip accordingly and prepare to be amazed by this mesmerizing country!