11 Solo Things To Do In Vancouver British Columbia
Are you looking to travel alone to Vancouver? Do not worry. There are many solo things to do in Vancouver and outside the city.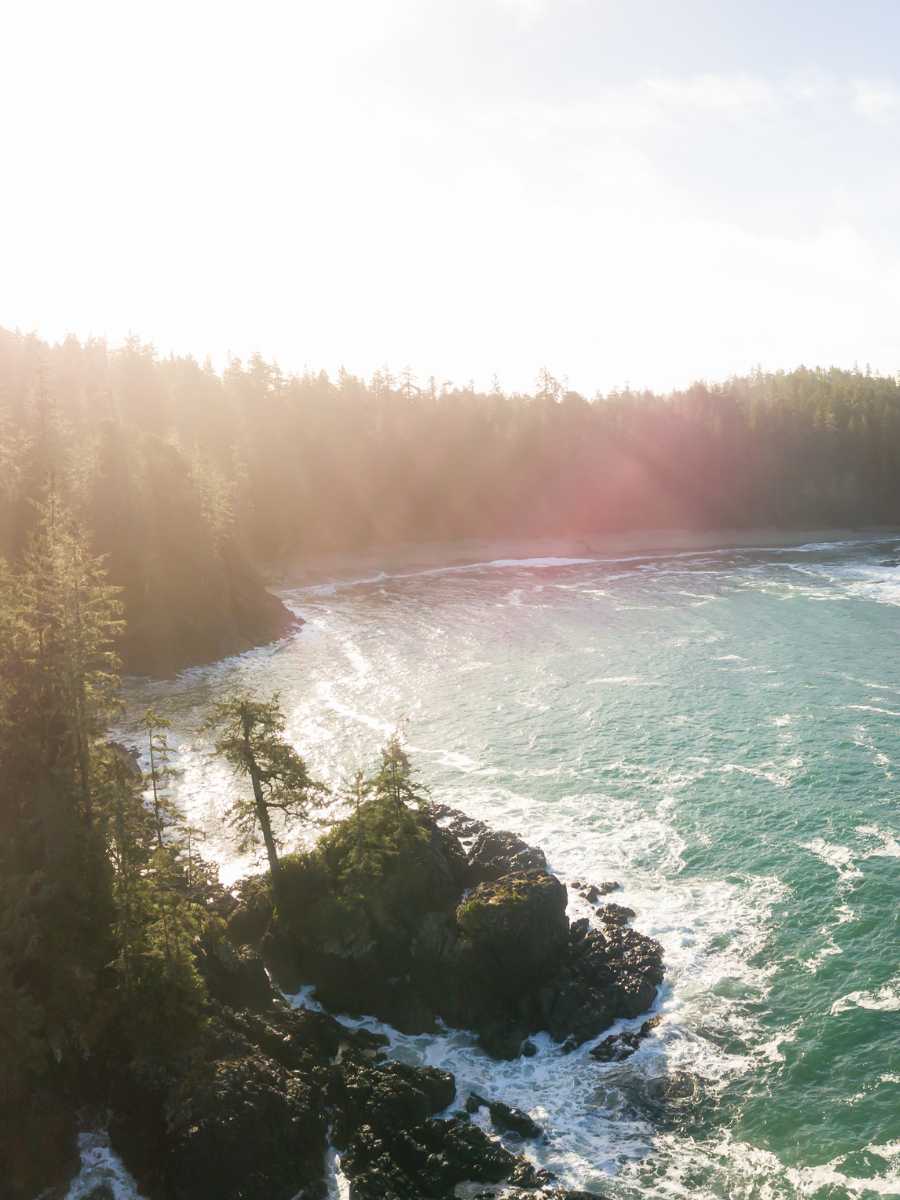 Vancouver, British Columbia, is one of the top cities to visit in Canada, alone, with friends and family or your significant other.
Surrounded by beautiful mountain ranges and dense, lush evergreen forests and not far from the ocean, it is no wonder people worldwide love to visit this coastal city.
Solo Things To Do In Vancouver
As a local to Vancouver, I will help you with insight into all the best solo things you can do in Vancouver that locals like to do.
1. Hang Out On The Beaches
Vancouver has eight beaches where you can hang out by yourself. Whether you visit in the summer or other seasons, locals tend to head to the beach on a sunny day to read a book or walk around.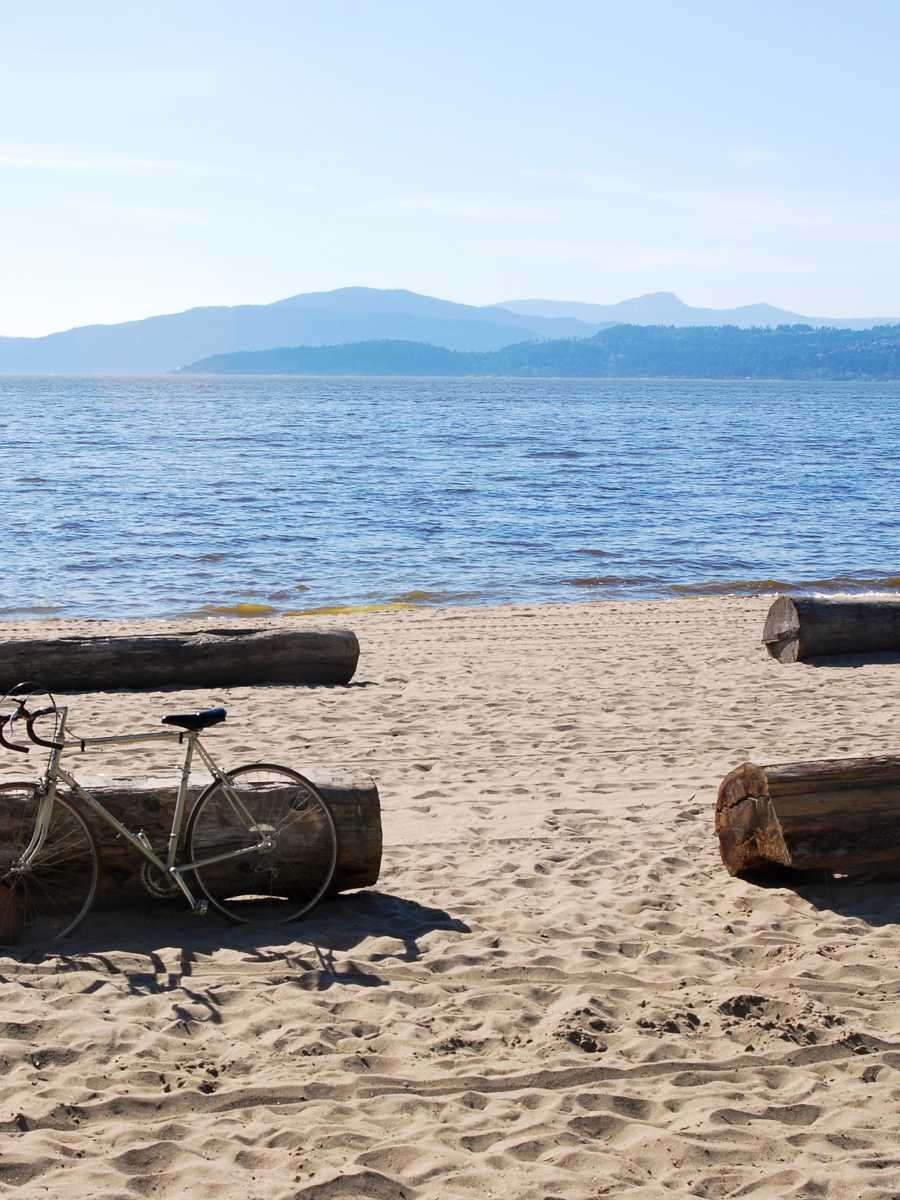 As I mentioned, there are eight beaches, Sunset Beach and English Bay Beach are closer to Downtown Vancouver. They both tend to be one of the more busier beaches because of their location.
Second and Third Beach are in Stanley Park. Second Beach tends to be busier because of the outdoor swimming pool and more families and children.
Kitsilano Beach is one of the most popular beaches in Vancouver among locals.
Many locals hang out with friends, family, and their dogs here. There is also another outdoor pool that locals also like to use.
Further down on the West End are Jericho, Locarno, and Spanish Banks Beach.
They are the furthest away but are another three popular local beach spots. Now you do not need to sit on the sand; there are grassy areas and shade for you to sit.
2. Walk the Seawall & More
The Seawall is a walk around Stanely Park. However, the Seawall turns into a Greenway (uninterrupted pathway) that is continuous and goes through False Creek to Kitsilano.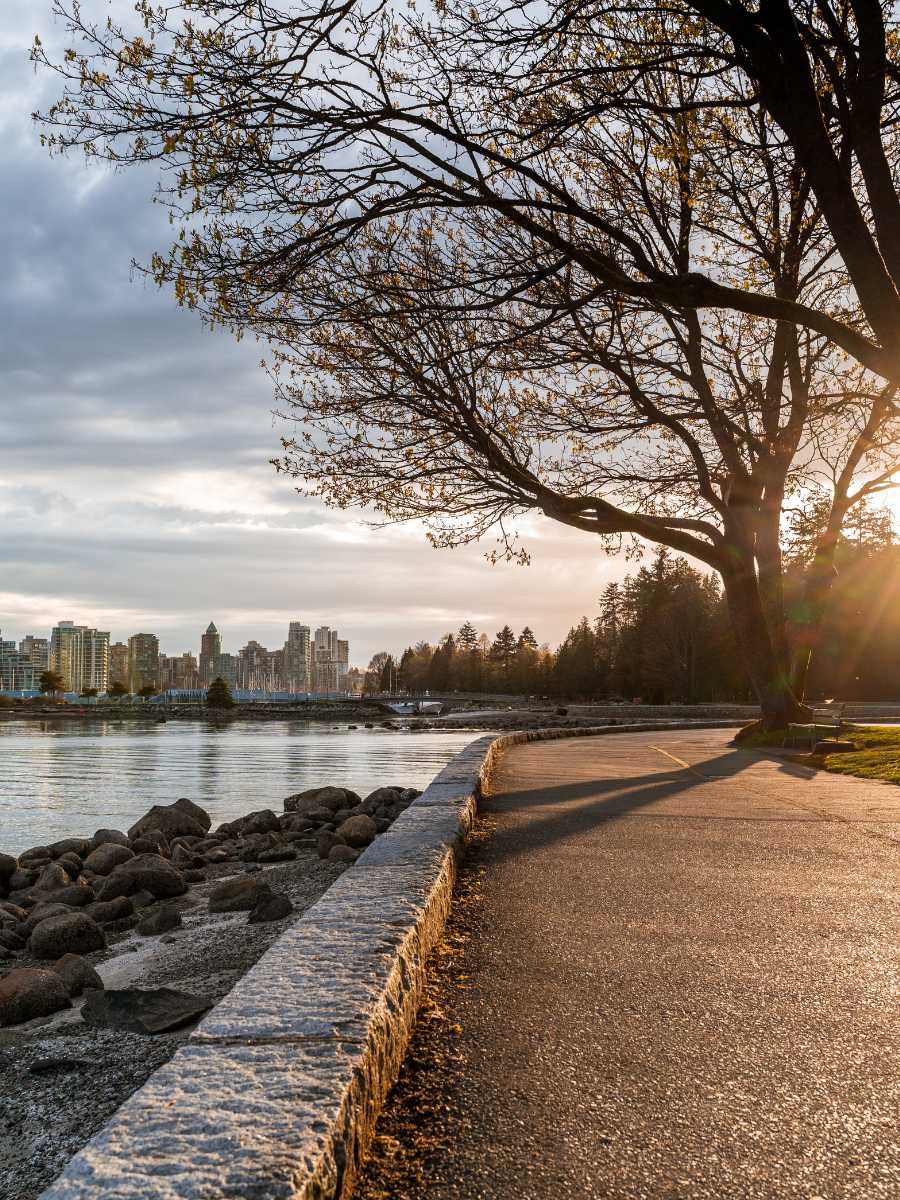 It does not matter which end you want to start (Coal Harbour or Kitsilano) but walking, biking, jogging, and more the long Greenway into the Seawall is something you can do solo.
An alternative solo thing to do if you wish not to complete the walking is the continuation of the Seawall/Greenway or only want to walk around Stanley Park. Inside Stanley Park is the famous Vancouver Aquarium.
The first aquarium to open in Canada, the Vancouver Aquarium earned an outstanding reputation and excellence worldwide for its Marine Mammal Rescue Program.
Home to thousands of different aquatic and ocean species, you will undoubtedly have a fantastic time learning and exploring the Vancouver Aquarium.
3. Explore Deep Cove
Deep Cove in North Vancouver is a popular kayaking spot. You can rent kayaks or canoes at the Deep Cove Kayak Centre. You can spend hours kayaking up Indian Arm and back down.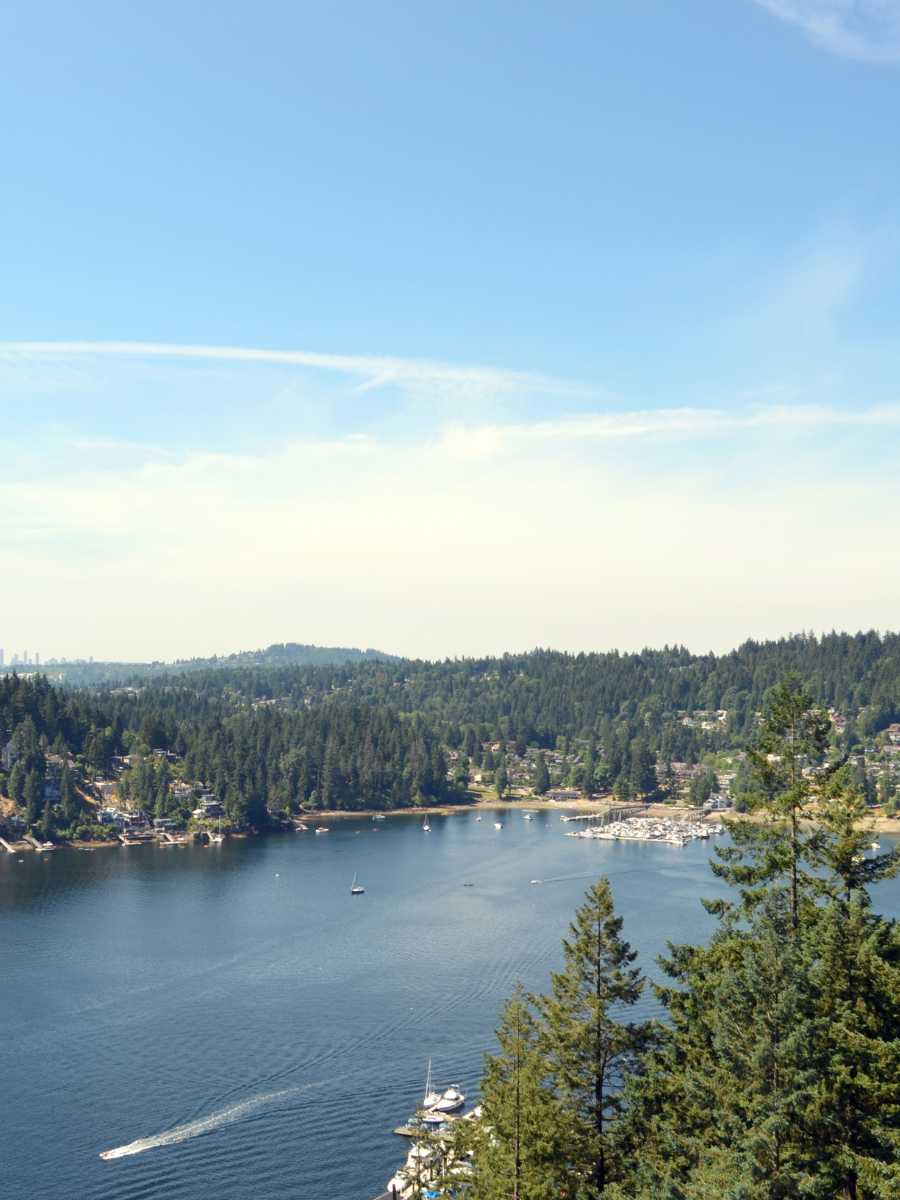 There is a hike called Quarry Rock in Deep Cove; you can see the rock from the inlet while on the water. It is close to Corner Beach and open to the public to hike. It is an easy to moderate seasonal hike that could be closed during the fall and winter.
There are also a few local coffee shops if you decide to hang out there for the day. You also do not need a car to travel to Deep Cove, local transit is available, but it may take an hour to get there, depending on traffic.
4. Hiking
One of the most popular things to do in Vancouver is hiking. Vancouver is known for their lush evergreen forests and mountains, which mean many hiking trails to explore.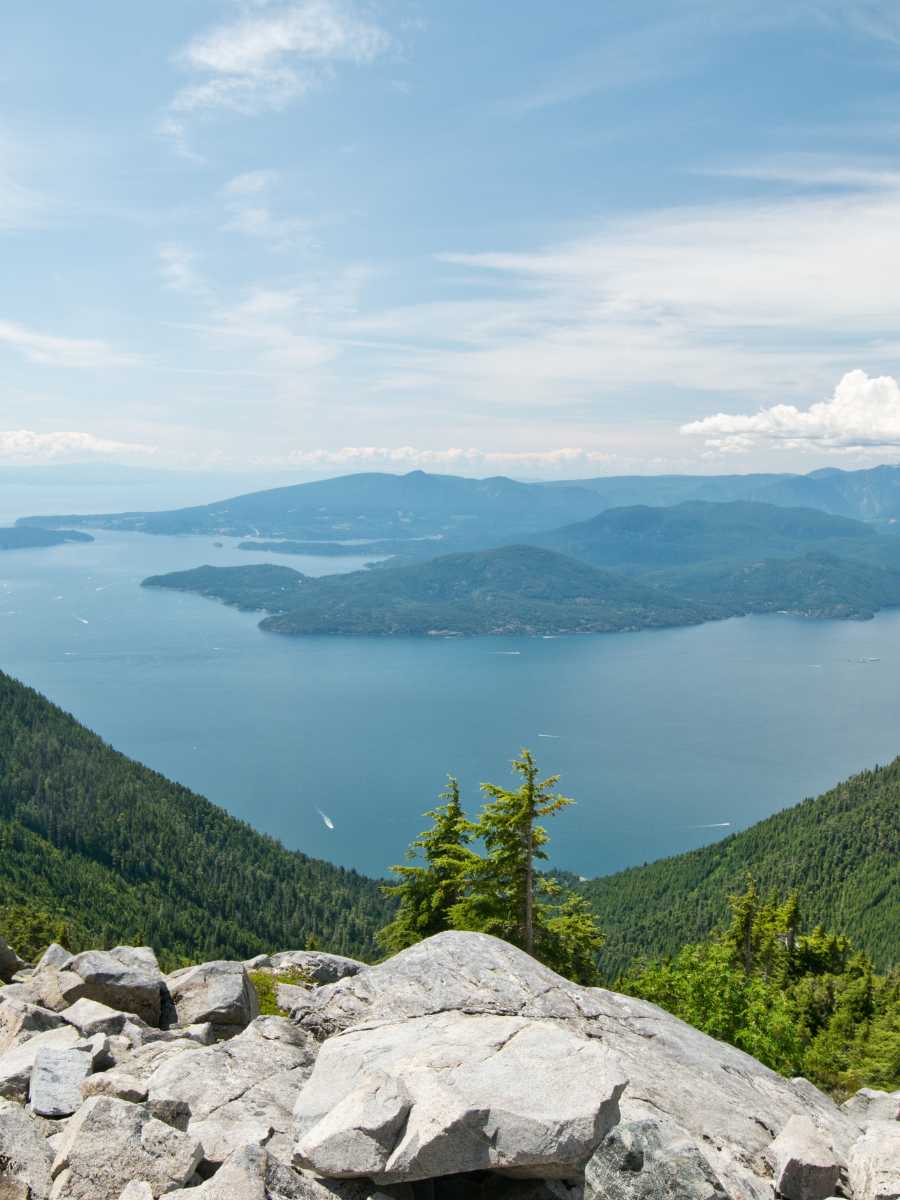 Grouse Mountain is famous among locals for the Grouse Grind Trail. It is a very steep trail that starts at a 300-metre elevation and climbs to 1,100 metres over 2.5 Kilometres (1.6 Miles).
It is rated difficult primarily because of the elevation gain. Still, there are no flat spots as it is only uphill. It is recommended that you are in good physical shape to hike the mountain. It is not impossible to do if you are a beginner but do take your time if you are.
However, if you want to skip all that hiking, you can ride the Skyride up the mountain instead.
When hiking this mountain solo, bring water and snacks. Your cellphone is fully charged, and you are in appropriate weather attire. The Grouse Grind is only open during the summer months because of safety conditions during the winter.
Instead of the Grouse Grind, an alternative hike is Lynn Canyon Suspension to the 30 Foot Pool. It is an easy gravel trail that will only take 10 minutes to the 30 Foot Pool, where you can hang out for the day by the ice-cold glacier water.
In the summer, Lynn Canyon will be crowded with tourists and locals cliff jumping and swimming. So if you are okay with people coming and going, this is an excellent spot to hang out solo for the day.
Other hikes that are safe to do alone around Vancouver include Eagle Bluffs (moderate, Cypress Mountain), Mt Seymour (difficult), and Stawamus Chief, aka "The Chief" (moderate, Squamish).
5. Lighthouse Park
One of the best non-touristy things to do in Vancouver is Lighthouse Park.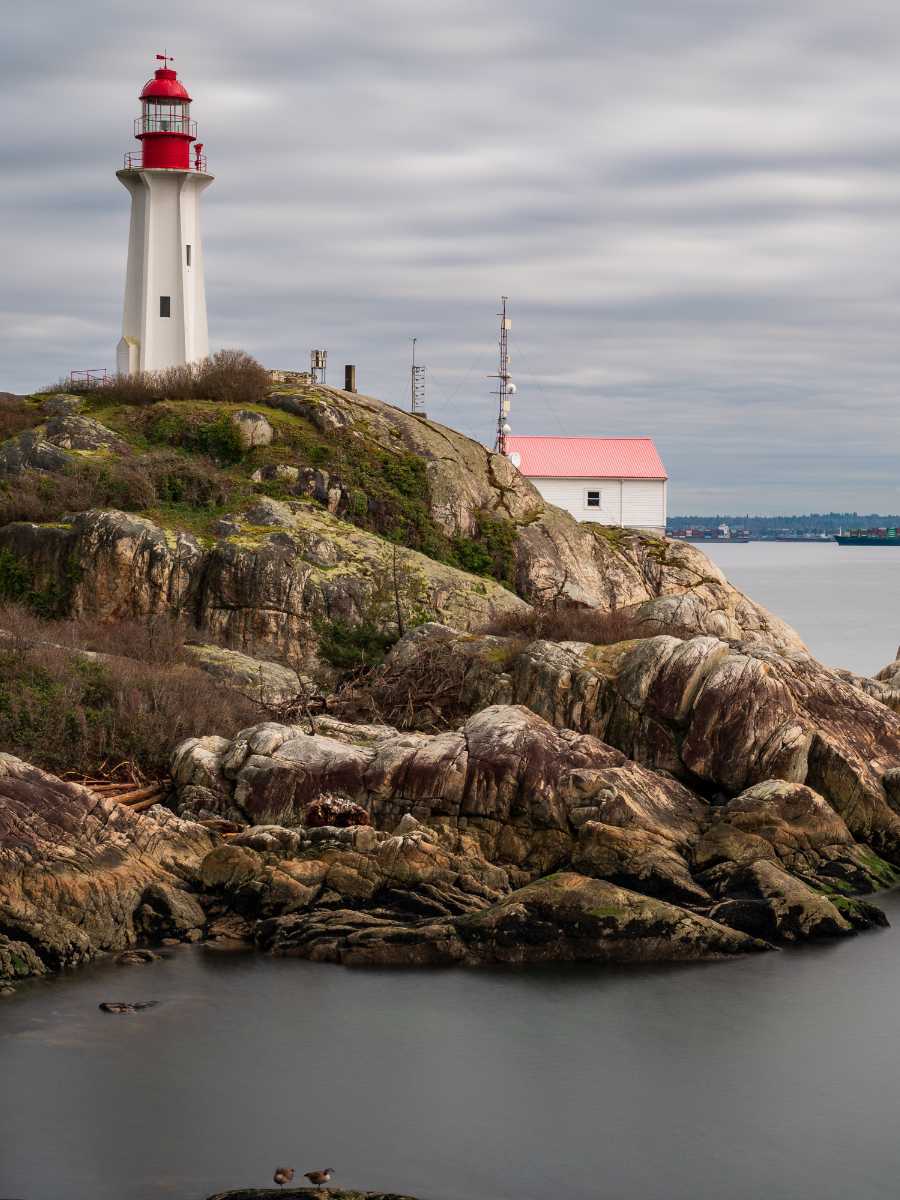 Tucked away in a West Vancouver neighbourhood, this outcropping hidden gem is something that many locals love to walk around.
There are many trails within the park that all intertwine with each other. There are two sides, East and West, to see different perspectives of the Lighthouse.
6. Deer Lake Park
Deer Lake Park is a popular park among locals. It is a cultural centre of the city of Burnaby where you can find Burnaby Art Gallery, Shadbolt Centre for Arts and Burnaby Village Museum.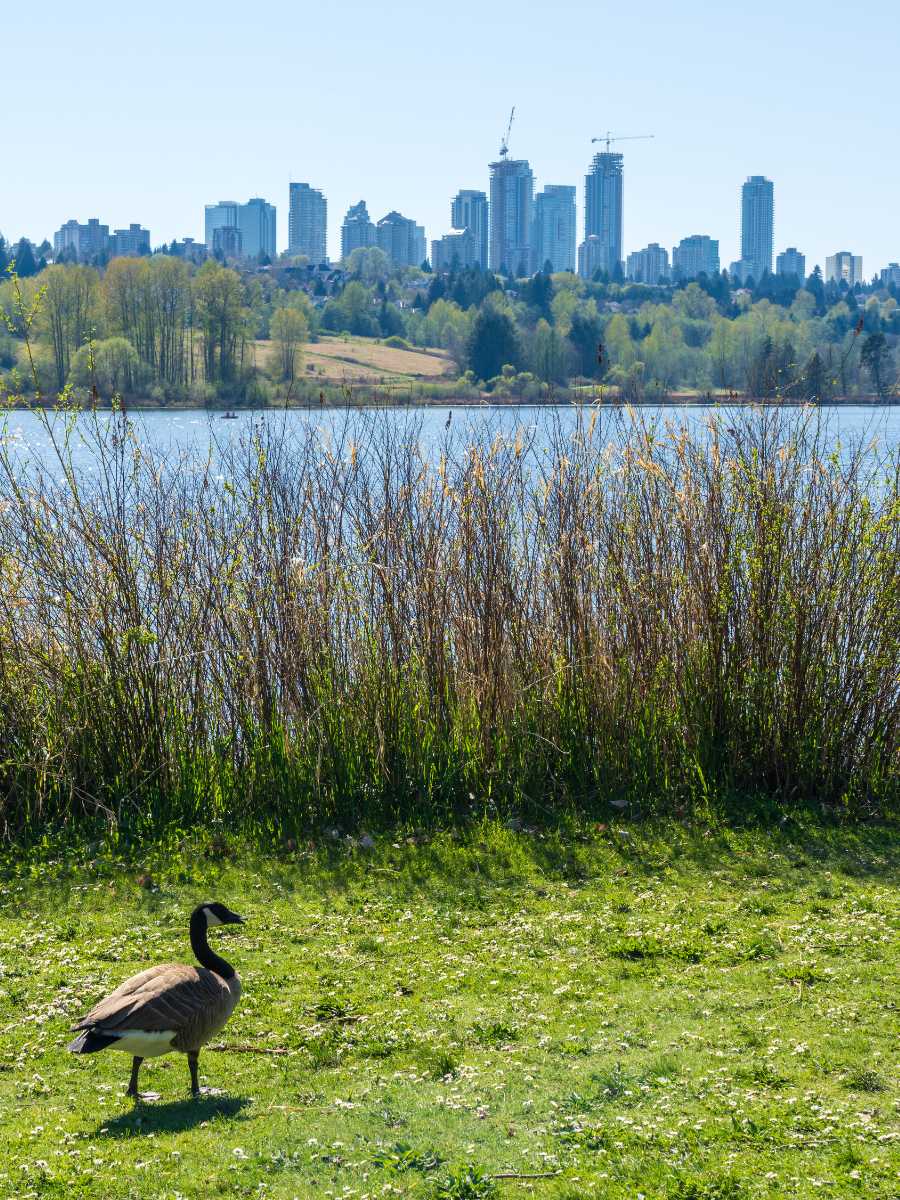 There are many connected trails throughout the park that locals love to walk along leisurely. The lake also brings wildlife, like blue herons fishing in the shallow end and many ducks and turtles sitting on logs.
Water activities such as kayaking, canoeing, rowboat, and pedal boating on the East end of the lake are something that many people love to rent while at Deer Lake Park.
7. Driving Ranges or Pitch And Putt
A peaceful solo thing to do in Vancouver is head to the driving range.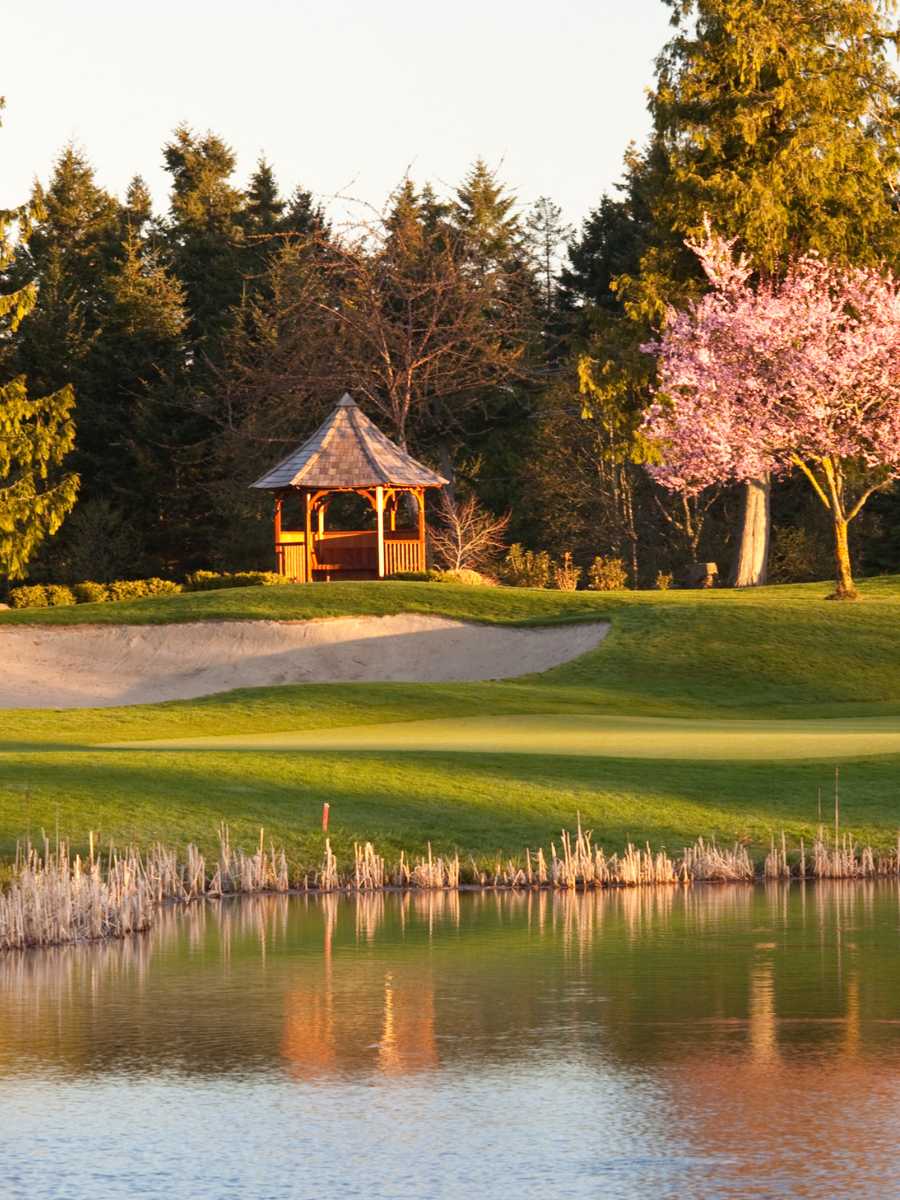 Even if you are not an avid golfer, never golfed before, or it is not your cup of tea, it is surprisingly something that many locals do.
For the most part, you do not need to make an appointment to use any of the driving ranges in Vancouver. However, you may need to rent a few clubs and, of course, pay or rent a round of golf balls.
Some local driving ranges in Vancouver are Fraserview Golf Course, McCleery Golf Course, Musqueam Golf Course, and Riverway Golf Course.
Suppose you want to avoid going to the driving range. An alternative to the driving range is pitch and putt. Pitch and putt, similar to golf, is amateur golfing where the hole is at most 90 feet (100 yards) away.
You typically need only two to three clubs, which is fun to do on your own. A few pitch and putt places around Vancouver are Central Park Pitch and Putt, Kensington Pitch and Putt, and Stanley Park Pitch and Putt.
8. Explore White Rock
White Rock is a manciple city of Vancouver's Regional District near the Peace Arch Canada-US Border.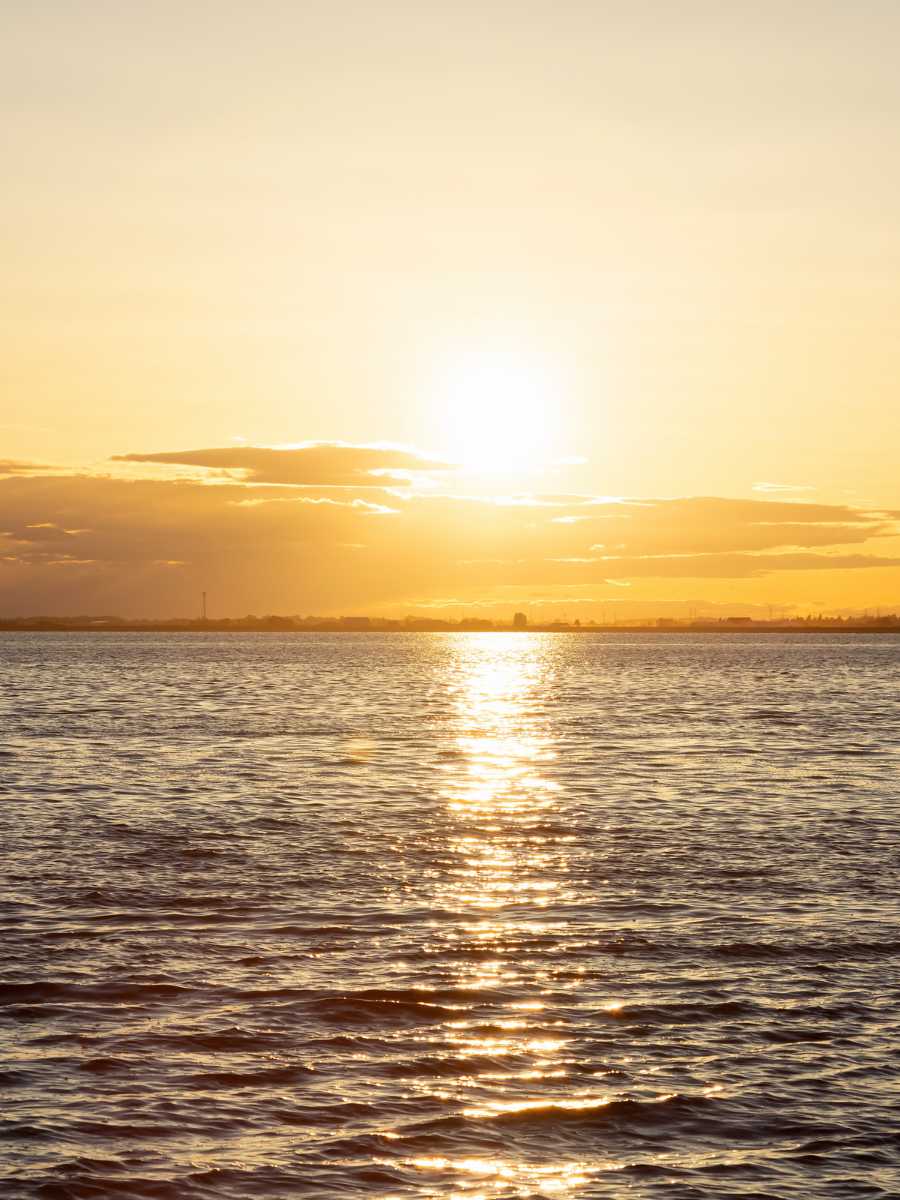 It is a popular local and tourist destination because it holds one of the longest piers in Canada, the White Rock Pier, at 470 metres long (1,541 feet), and has a big white painted rock.
The White Rock Promenade is along the ocean coast that goes from one end of White Rock to the other. It is a beautiful walk during the evening because White Rock has one of the best sunset spots in Vancouver.
You can find local small restaurant businesses on the street level along Marine Drive, two blocks between Balsam and Finlay Street. Moby Dick Restaurant is popular for burgers, fries, classic fish and chips, or classic Canadian meals.
Further down Marine Drive, between Oxford and Martin Street, you will find more restaurants, retail stores, coffee shops and more, as well as the White Rock Museum and Archives.
9. Richmond Night Market
Suppose you travel to Vancouver between the end of April to October. In that case, the Richmond Night Market is something that locals love to hang out at throughout the summer and into fall.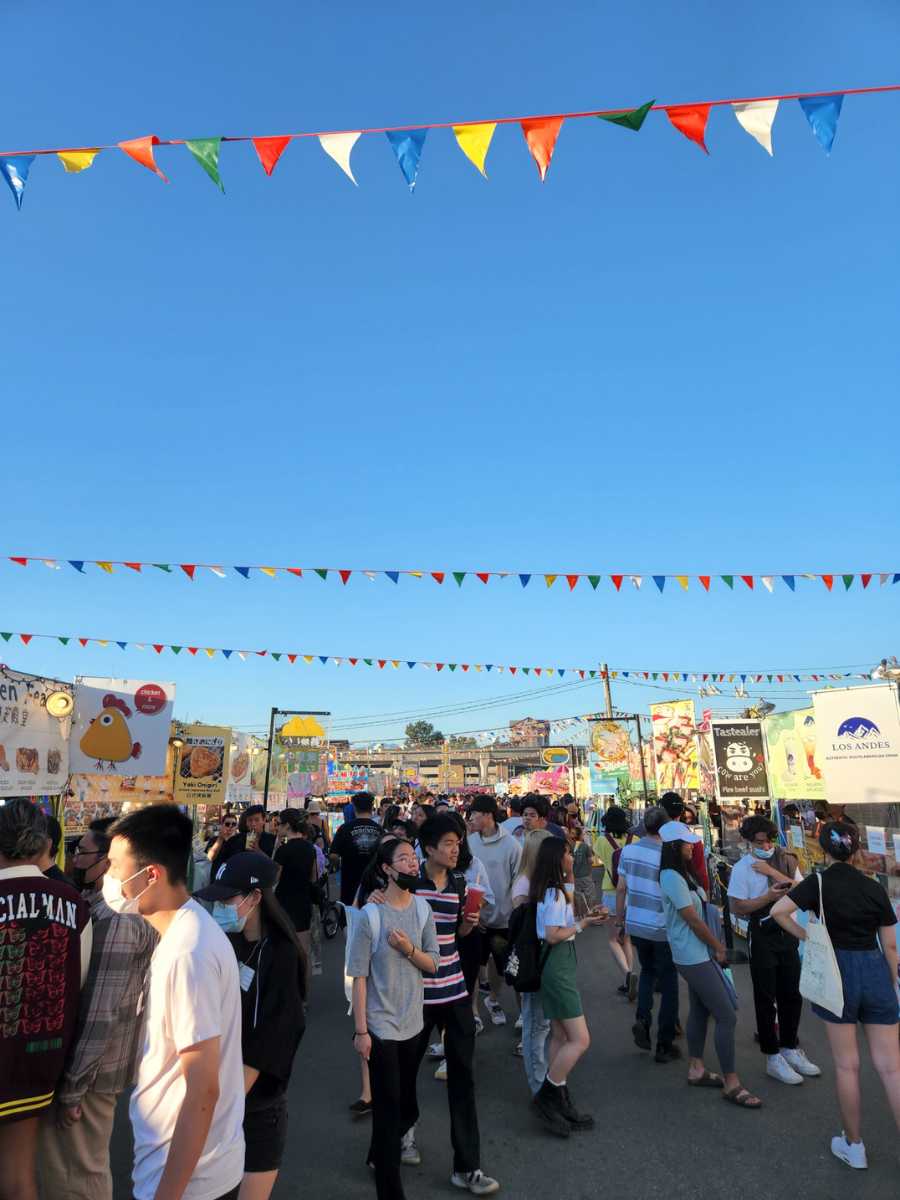 A foodie's paradise with hundreds of food vendors, many assortments of retail vendors, fair games and entertainment throughout the night.
The Richmond Night Market is the perfect place to grab Instagram-worthy food photos.
Tip: The night market is only open on Fridays, Saturdays, Sundays, and holidays. If you want to go multiple times, buy a Zoom Pass for five visits for $35.00 CAD (no tax). You will also skip the regular lineup. A free coupon book is also available.
10. Day Trip To Whistler
One of Canada's most beautiful rated scenic drives is the Vancouver to Whistler Drive, better known as the Sea to Sky Highway.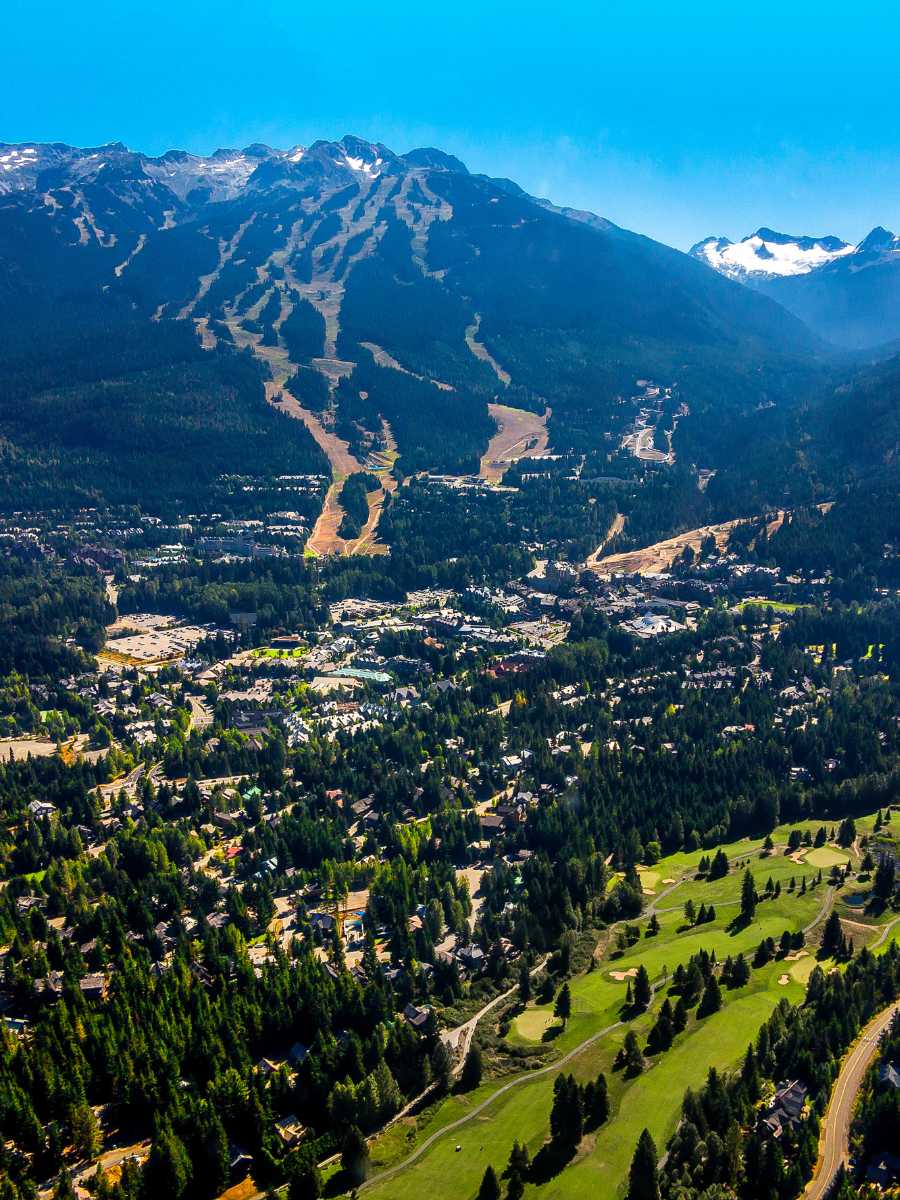 This 122 Kilometre (75 Miles) drive was once known as an unsafe highway back in the day to locals, leading to many locals and tourists asking the question; is the Vancouver to Whistler drive safe?
The government decided to significantly upgrade the highway because of the 2010 Vancouver Winter Olympics.
However, since then, it has been a much safer highway to drive and still has the most stunning views of Howe Sound and the peaking islands of the Sunshine Coast.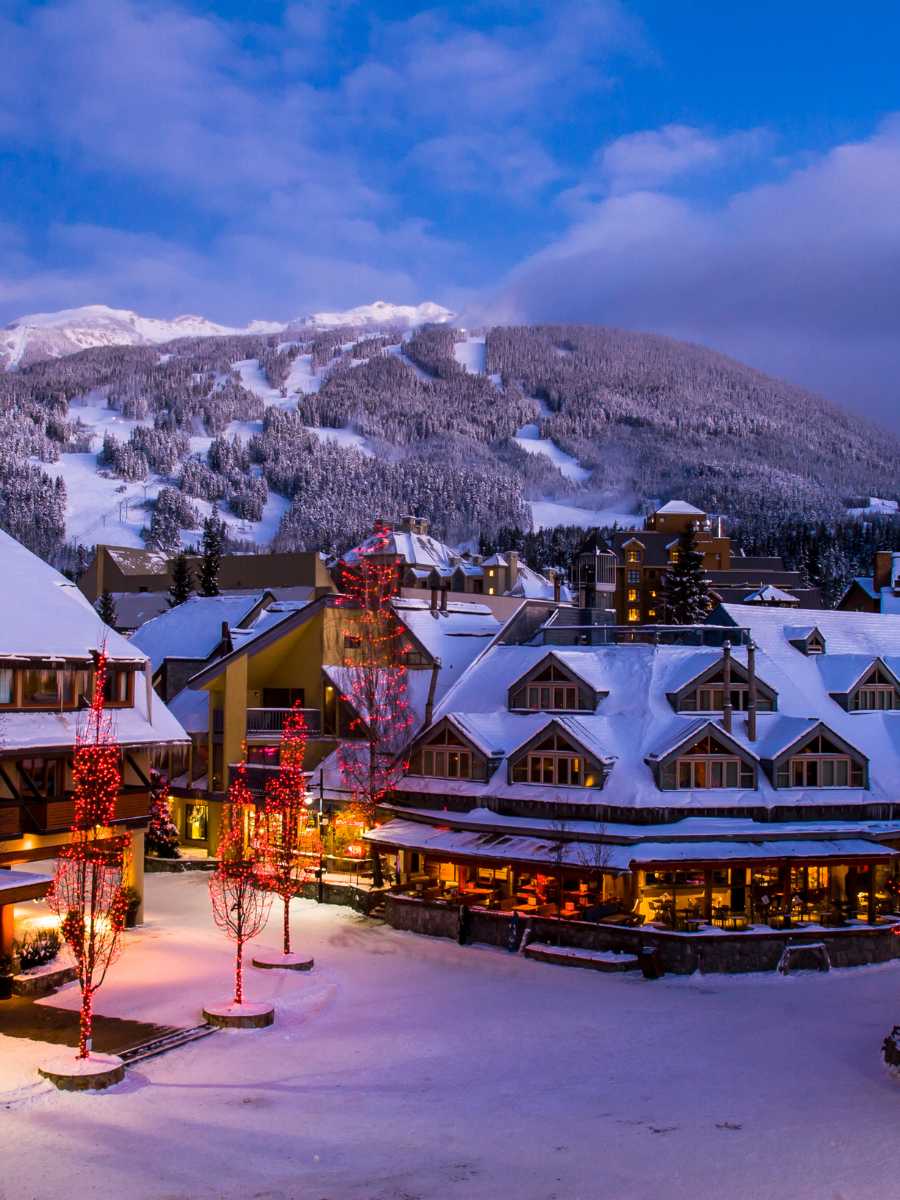 Whistler is a location that many people worldwide and locally love to visit at any time of the year for outdoor recreation, walking around the village, a weekend getaway, or even a day trip.
If you are not planning on renting a car, there is a shuttle service to and from Vancouver to Whistler, but it will take longer than the average driving time.
11. Camping
British Columbia has over 1000 provincial parks, including regional and national parks and protected land.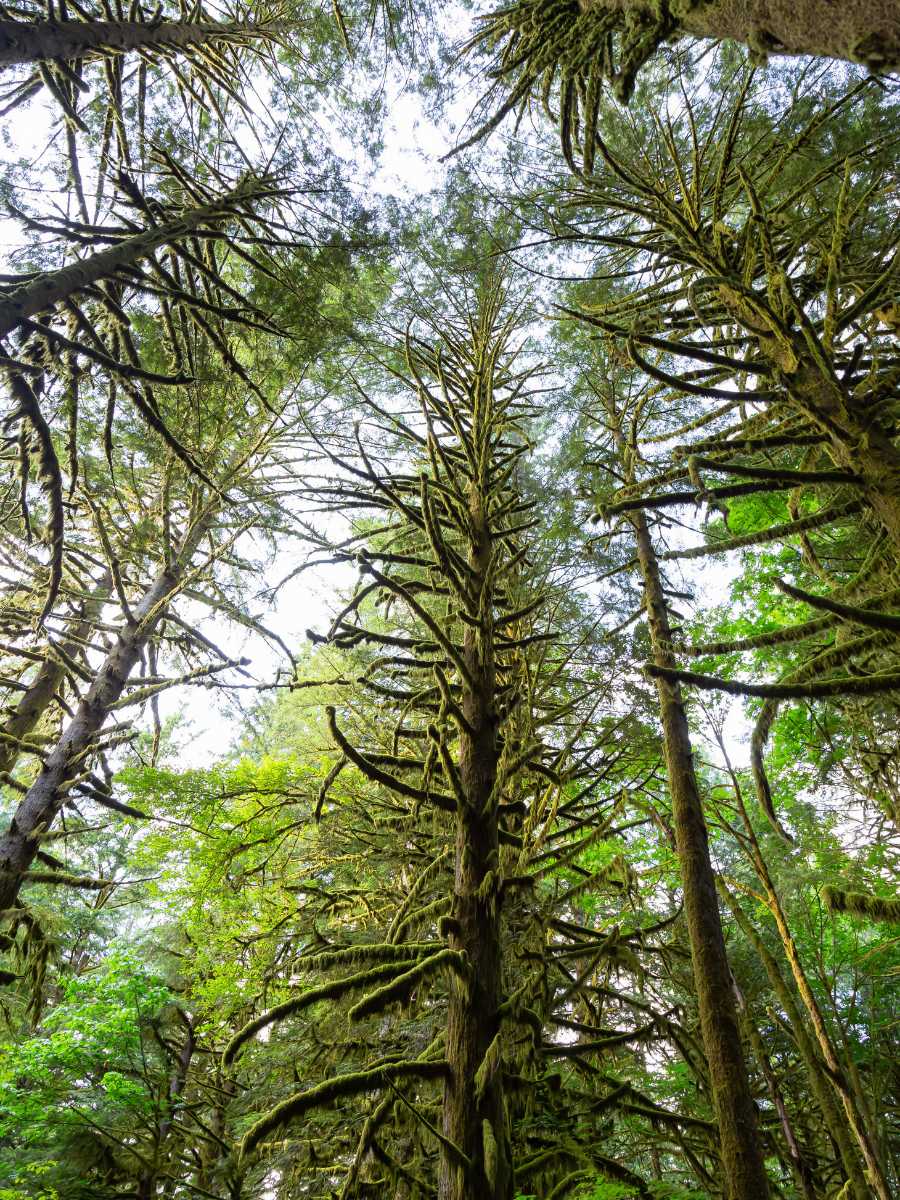 Of the provincial parks, 175 allow camping. In addition, there are many locations near Vancouver where many locals like to camp.
Specific campgrounds require a reservation, while others are on a first-come, first-serve basis.
Some suggestions for campgrounds near Vancouver are Golden Ears Provincial Park, Cultus Lake, and Porteau Cove Provincial Park. These campgrounds require a reservation in advance.
British Columbia is home to black bears and other wildlife. If you go camping, keep all food in your vehicle and throw your garbage away.
And always come prepared for anything. Also, keep note of campfire bans and put your campfires out properly before you leave your site.
Wrapping up: Solo things to do in Vancouver
From exploring provincial parks to eating at the night market, Vancouver is a safe city for doing things solo, and there are many things to do outside popular tourist attractions.
ABOUT THE AUTHOR
Kelena is a curious Canadian travel blogger who loves exploring her backyard and travelling to other countries worldwide. Sharing her experiences and details for others to enjoy is what she loves to do through her writing at writtenbykel.com