Surrounded by picturesque landscapes and rich history, Punta Cana is the perfect starting point for numerous day trips that will have you getting to know the best the Dominican Republic has to offer.
Wander through historic sites, trek through the lush countryside, or head out on an underwater adventure. Whether you're a history buff, a nature lover, or simply seeking a change of scenery, taking day trips from Punta Cana is the ideal way to make the most out of your time in this Caribbean destination.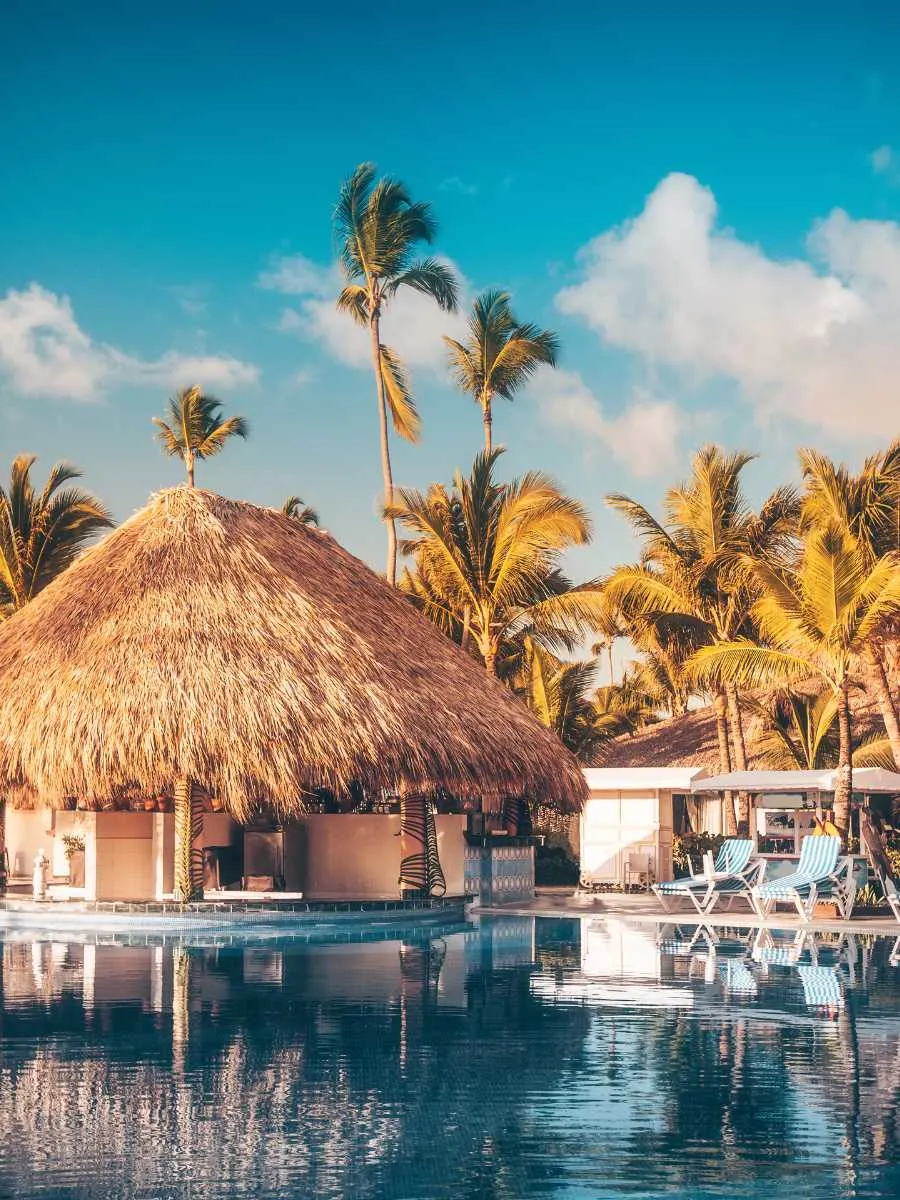 With picturesque options such as Saona Island, El Limon Waterfall, and the cultural gem of Santo Domingo within reach, let's dive into some of the top day trips from Punta Cana that will make your visit all the more magical.
Top Day Trips from Punta Cana
1. Santo Domingo
Experience the rich history and culture of the Dominican Republic by taking a day trip to Santo Domingo, the country's capital known for its beautiful colonial architecture, historic sites, and charming streets.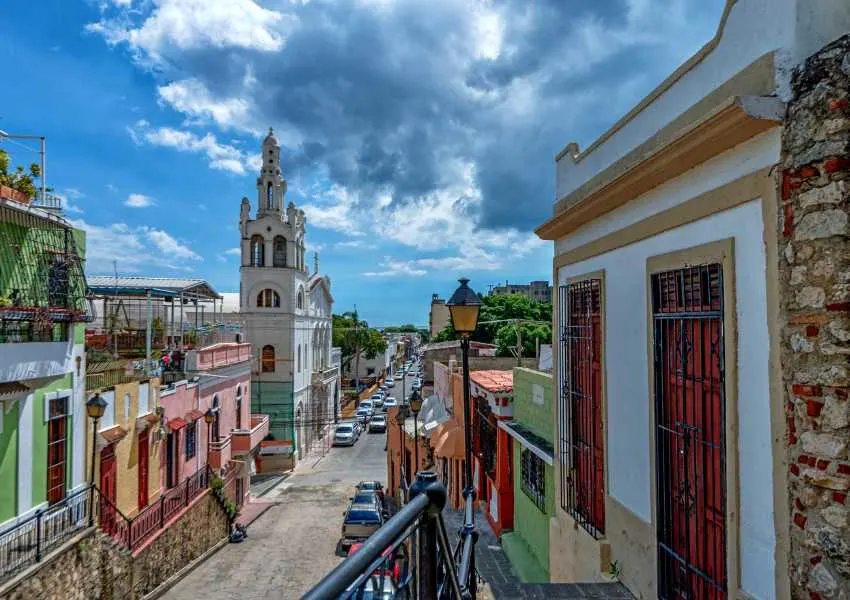 This full-day tour to Santo Domingo is ideal if you want to plan a hassle-free day trip.
Your local guide will take you to see some colonial monuments from the 5th century, such as Las Damas Street and Diego Columbus Alcazar, which was the first cathedral built in the new world. You will also have the opportunity to visit the National Presidential Palace and enjoy fantastic views of downtown.
A traditional Dominican restaurant lunch and round-trip transportation from Punta Cana hotels are included in your tour. Book here.
2. Saona Island
Escape the crowds and immerse yourself in a tropical paradise by visiting Saona Island.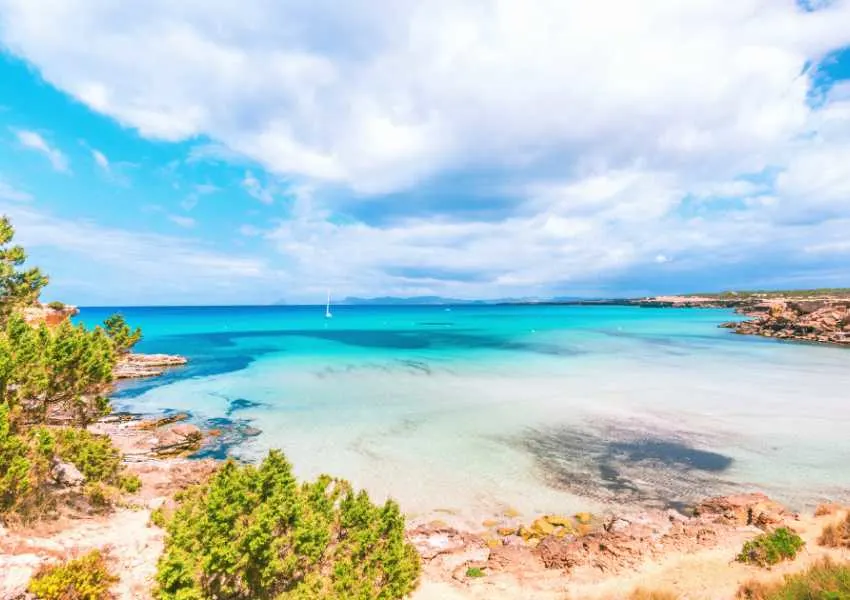 Its beautiful white sandy beaches and crystal-clear waters offer a perfect setting for relaxation and adventure. While here, you can:
Snorkel or dive to explore the vibrant marine life
Take a scenic catamaran cruise
Relax on the beach while enjoying a fresh coconut
This tour is a wonderful choice if you want to take a day trip to Saona Island. You'll get to join a small group and explore the town of Mano Juan, which is known for its turtle conservation area.
Afterward, you will spend the rest of the day discovering a hidden beach and Abanico and Palmilla beaches, each with its own unique features.
Your day trip includes a simple breakfast and a hearty buffet lunch on the beach. You will have the opportunity to learn about turtle conservation from a community leader and search for starfish and marine life with a provided snorkel. Book here.
3. Samana
Samana is known for its lush landscapes and for being home to some of the best beaches in the Dominican Republic, making it a great destination for nature lovers.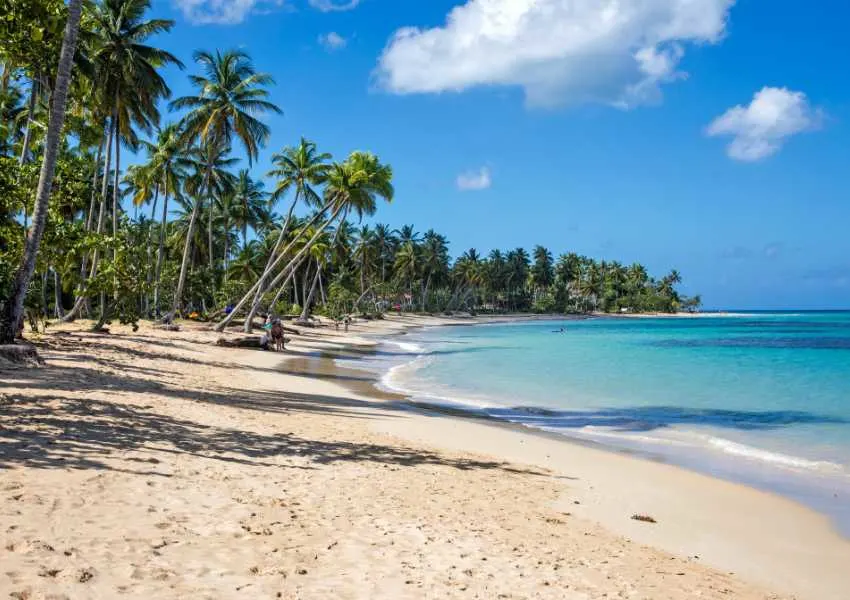 During your day trip, you can:
Explore El Limón waterfall by horseback or on foot
Visit Cayo Levantado, a beautiful island with pristine beaches
Go on a whale-watching tour (during the right season)
This is a fantastic tour to Samana that includes time at the waterfalls and other parts of Barcardi Island as well as breakfast and lunch. Book here.
4. Altos de Chavón
Step back in time by visiting Altos de Chavón, a replica of a 16th-century Mediterranean village located near Punta Cana.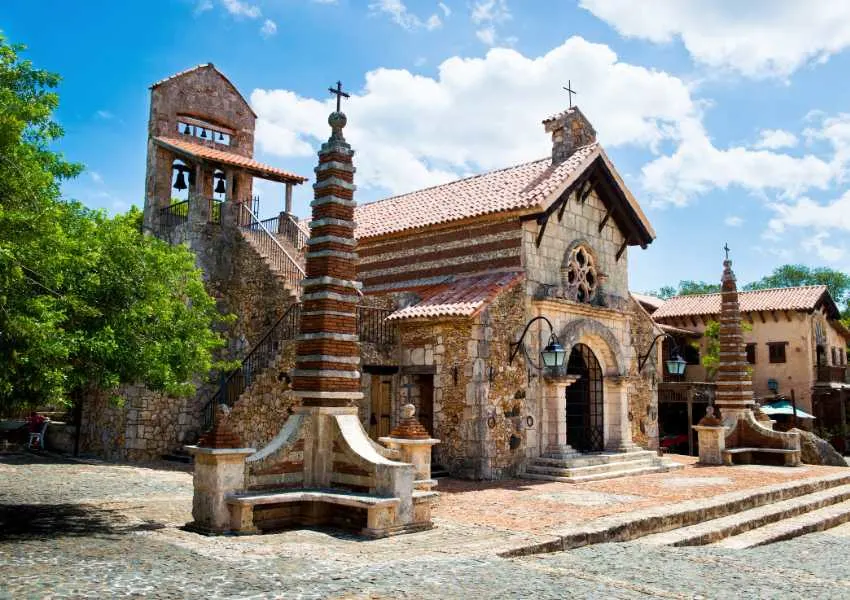 This charming village offers a unique experience with its cobblestone streets, art galleries, and stunning views of the Chavón River. While there, be sure to:
Attend a live performance at the 5,000-seat amphitheater
Visit the Archaeological Museum
This tour is a wonderful choice to visit Altos de Chavon. It also includes some time at Saona Island, so you can combine two-day trips into one if you're on a tight schedule! Book here.
5. Los Haitises National Park
For a day filled with exploration and adventure, Los Haitises National Park is the perfect choice.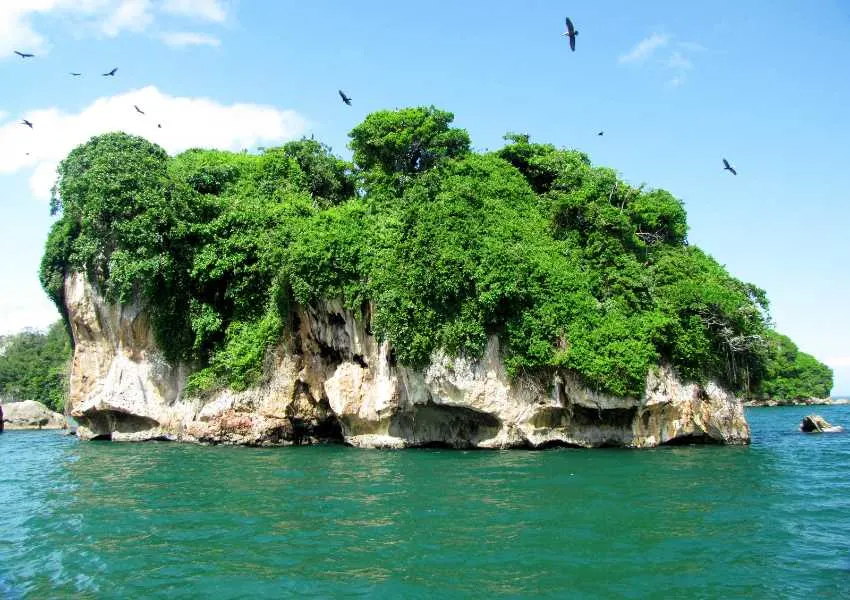 This incredible national park boasts stunning limestone formations, dense mangrove forests, and impressive cave systems. During your visit, don't miss the opportunity to:
Go on a guided boat tour through the mangrove channels
Explore the Taino cave drawings and petroglyphs
For a perfect adventure, join this full-day ecotourism tour to Los Haitises National Park. You will get to explore the park, learn about culture along the way, and hop on a riverboat to see a different side of Los Haitises as well. Book here.
Beaches and Water Adventures
Punta Cana has a variety of exciting water adventures and beautiful beaches for you to enjoy during your day trips.
6. Snorkeling and Diving
Explore the colorful underwater world of Punta Cana. Snorkeling and diving are popular activities that allow you to discover stunning coral reefs, tropical fish, and crystal-clear lagoons.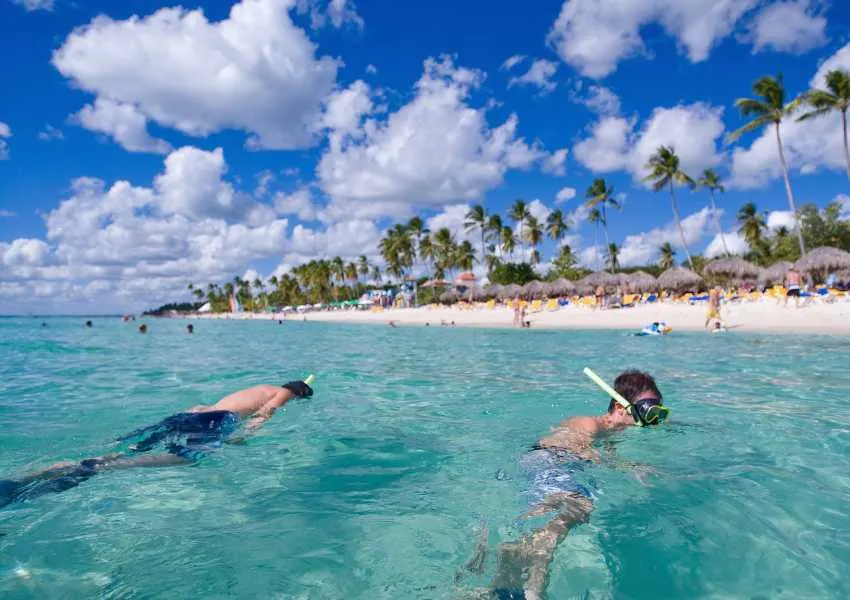 This snorkeling tour is ideal for you, especially if you're visiting without kids as it's adults-only. It includes everything you need for a perfect day spent snorkeling, including an open bar! Book here.
7. Catamaran Cruises
Relax and enjoy the sea breeze on a catamaran tour of Punta Cana's coastline. Visit the mesmerizing natural pool and explore beautiful lagoons, ensuring a memorable day full of adventure.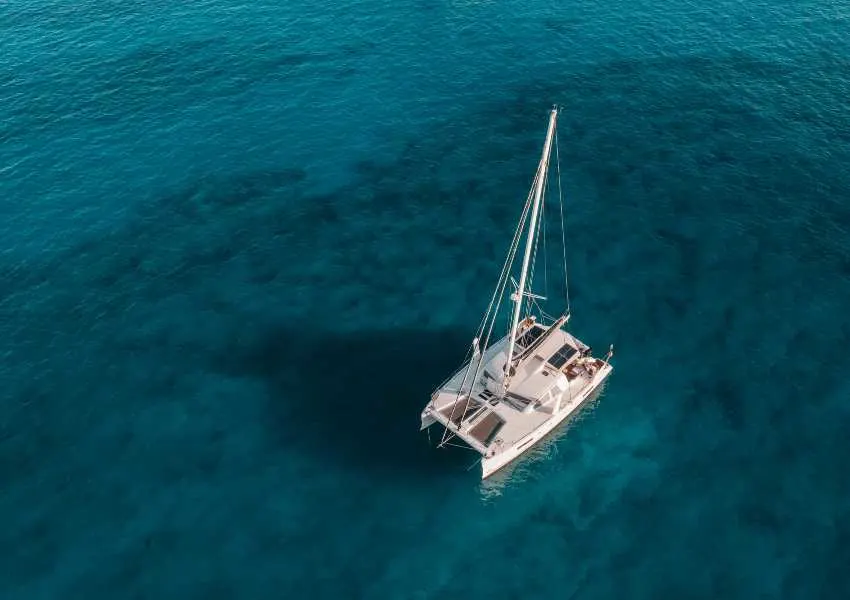 This private catamaran cruise is a great choice for a perfect day on the ocean. You will get to stop at several locations to snorkel, swim, and sunbathe along the way as well! Book here.
8. Paddleboarding
Glide across Punta Cana's tranquil waters on a paddleboard. It's a fun and exciting way to experience the Caribbean Sea and soak in the sun.
Whether you're a novice or an experienced paddleboarder, you'll find plenty of opportunities to enjoy this water sport during your Punta Cana excursions.
9. Macao Beach
One of the must-visit beaches to visit on one of your Punta Cana day trips is Macao Beach. This pristine shore offers a perfect setting for a relaxing day under the sun.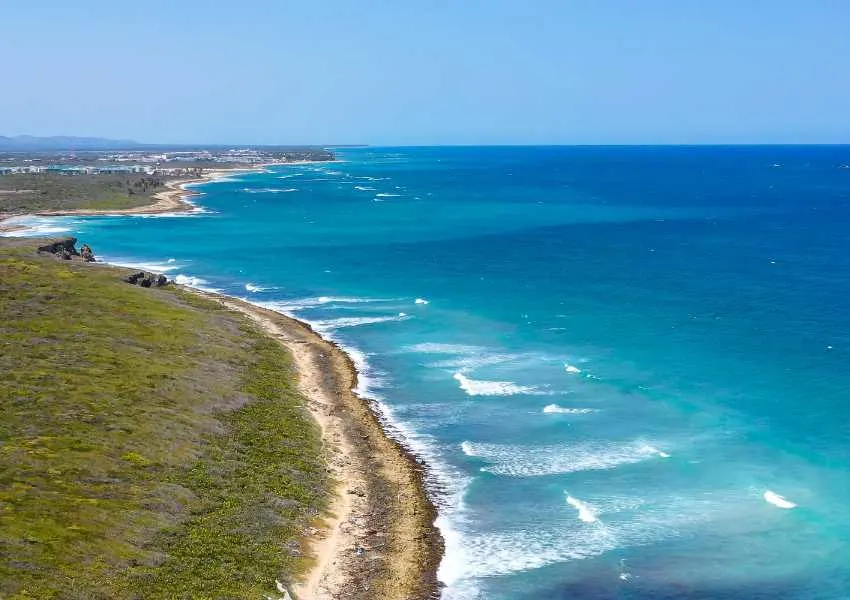 Nature and Wildlife Experiences
10. Indigenous Eyes Ecological Park
Discover the beauty of the Indigenous Eyes Ecological Park, which is one of the best day trips from Punta Cana to explore the marvels of nature.
Here, you can wander through a scenic national park with well-marked trails that meander through diverse ecosystems. Moreover, you can also observe incredible wildlife, including various bird species and reptiles.
As you explore, take time to admire the numerous freshwater lagoons, which are perfect to take a refreshing dip on a hot day.
This half-day tour to Indigenous Eyes Ecological Park is a great way to visit this gem in Punta Cana. It includes all entry expenses, transportation, and a catamaran trip at the end with an open bar. Book here.
11. Waterfalls
One of the most popular waterfalls to visit near Punta Cana is the magnificent El Limón Waterfall.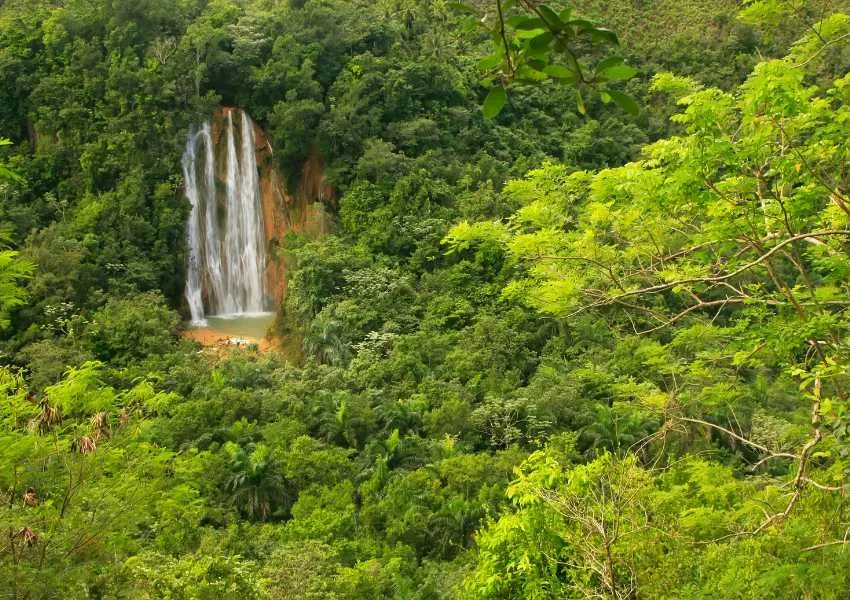 Embark on a hike or horseback ride through the lush forest to reach this hidden gem. Once you arrive, witness the cascading waters and take a refreshing swim in the natural pool.
Another option is a day trip to Los Haitises National Park, where you can explore the mangrove forests, intriguing caves, and ancient pictographs left by the native Taíno people.
12. Scape Park
Scape Park is a really cool place to visit if you're looking for some outdoor fun in the Dominican Republic. It's located in a beautiful area with lots of trees, water, and rocks to explore.
You can do all sorts of fun activities there, like ziplining, swimming in natural pools, and even riding horses! There are also some great restaurants and shops to check out while you're there.
If you want to have a stress-free day at Scape Park, you can book this tour which includes pick up and drop off from your hotel, park admission, and more. Book here.
Adventure Tours
13. Zipline Adventures
Discover the thrill of ziplining in Punta Cana, where you can soar above lush landscapes and take in breathtaking views.
Your adventure begins with a safety orientation and equipment fitting before you embark on your zipline journey.
Enjoy a unique perspective on the Dominican Republic's culture and natural beauty as you glide through the air on a series of exciting ziplines.
This is a great ziplining tour you can join to get this experience!
14. ATV and Dune Buggy Excursions
Experience the thrill of off-roading on an ATV or dune buggy excursion on a day trip from Punta Cana. You'll get to navigate your way through rugged terrain while you explore hidden gems and hard-to-reach destinations. Along your ATV tour, you will:
Traverse through the breathtaking landscape and venture through tropical jungles
Learn about the local culture and flora and fauna from expert guides
Make stops at scenic locations for photo opportunities
Here are a few great ATV and Dune Buggy tours:
15. Horseback Riding
Immerse yourself in the natural beauty of Punta Cana with a relaxing horseback ride. This unique experience not only offers you the chance to connect with these majestic creatures but also provides an opportunity to:
Explore Punta Cana's pristine beaches, tropical forests, and rivers
Learn about local customs, traditions, and history
Engage with the horses
This is a fantastic horseback riding tour from Punta Cana. You will travel to a ranch located a short distance from Punta Cana and meet the horses and other farm animals that reside there. Once you have been provided with riding gear, you will embark on a 2-hour ride through the countryside and along the beach at sunset. Book here.
Historical and Cultural Visits
16. Private Santo Domingo City Tour
Discover the rich history of Santo Domingo, the first city founded in the Americas on this Santo Domingo private tour.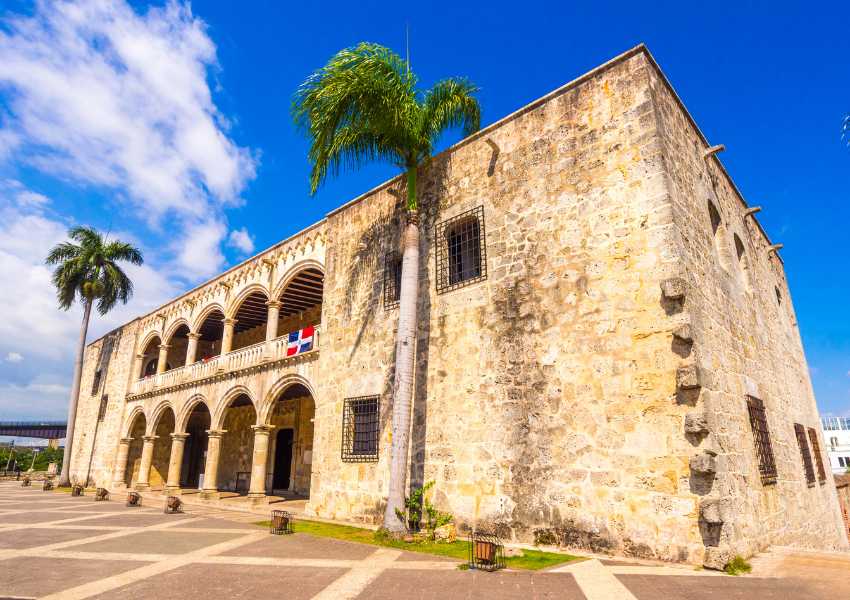 You will get to visit historical sites like the First Cathedral of the Americas, which showcases breathtaking Gothic and Renaissance styles, and wander around the vibrant Calle El Conde, all while getting to learn about the history and culture of the city along a local guide.
17. Los Tres Ojos
In addition to the rich historical and cultural offerings, don't forget to visit Los Tres Ojos, a breathtaking natural wonder and one of the coolest day trips from Punta Cana.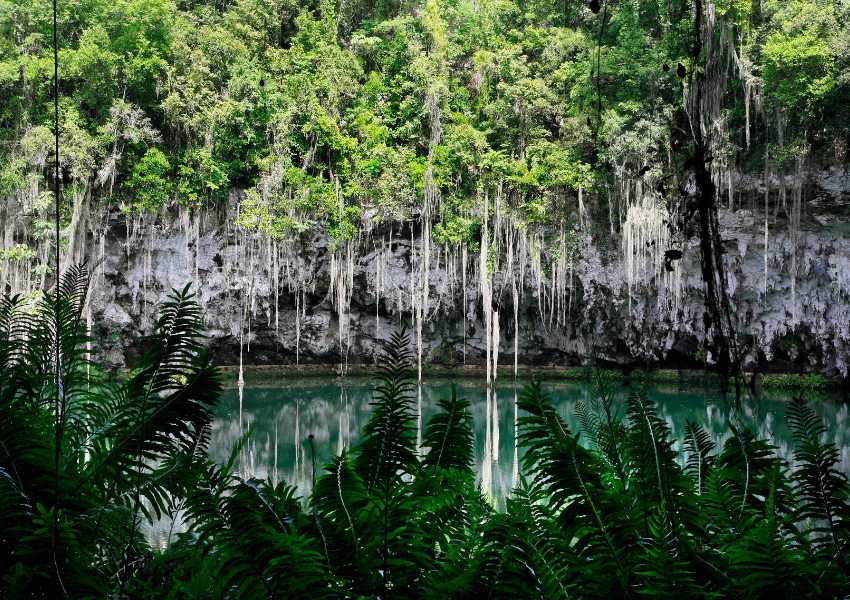 This trio of open-air limestone caves houses crystal-clear freshwater lakes surrounded by lush vegetation.
Day Trips from Punta Cana: Conclusion
As you can see, there are plenty of wonderful day trips from Punta Cana that you can take, making the city a fantastic destination to explore the best the Dominican Republic has to offer.
Whether you're into underwater excursions, overland adventures out in nature, or beautiful beaches, you'll be spoiled for choice when it comes to choosing a place to head to for the day.
If you still have questions about day trips from Punta Cana, please feel free to drop them in the comment section below and I'll try my best to answer them!