Things to Do in Milan Alone: A Solo Traveler's Guide
Looking for the best things to do in Milan alone? Here's the ultimate solo travel guide to this Italian gem!
Milan is a city of fashion, culture, and history. It's a city that has something for everyone, and it just happens to be a wonderful place to visit for a solo trip to Italy!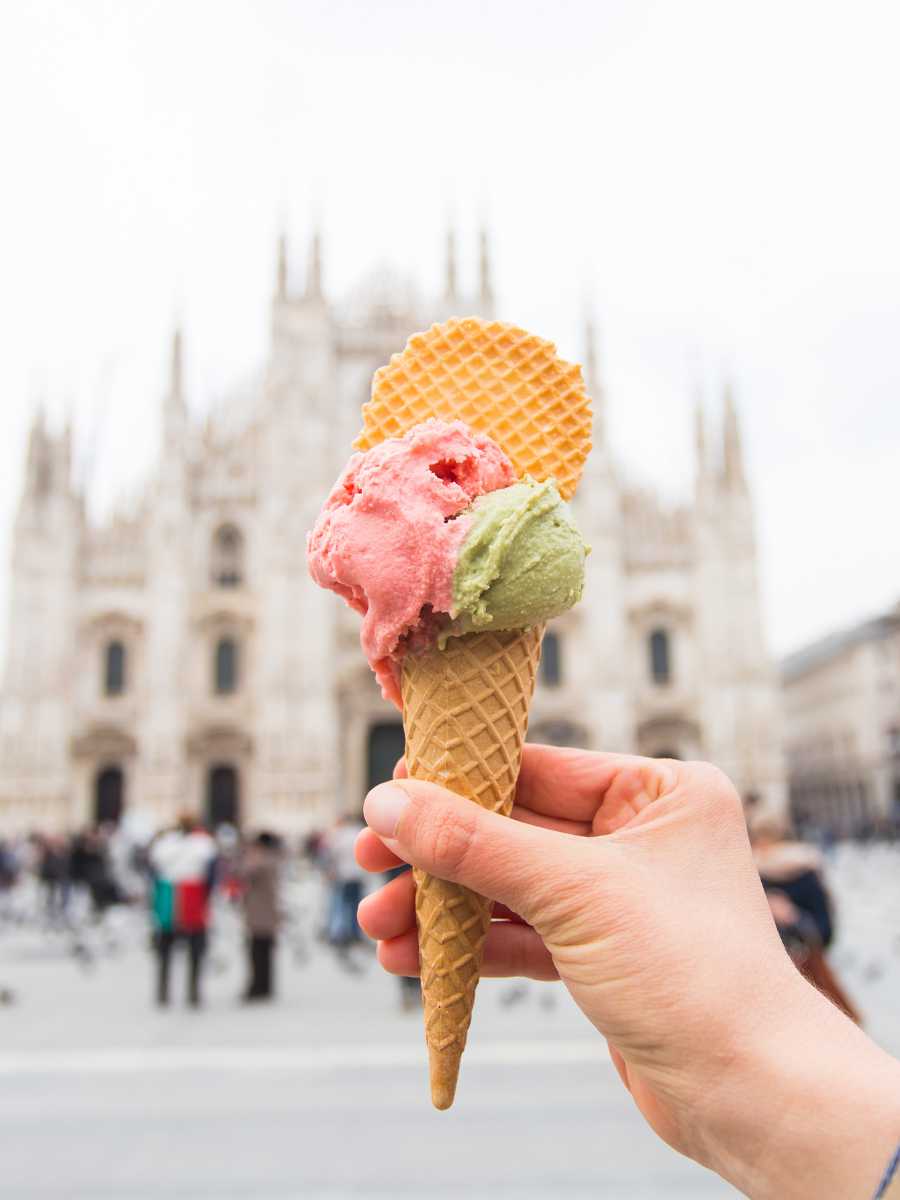 If you're planning a solo trip to Milan, you're pretty much guaranteed to fall in love with the city's vibrant atmosphere, stunning architecture, and delicious cuisine.
In this blog post, we'll be sharing some of the best things to do in Milan alone, from exploring the city's iconic landmarks to discovering hidden gems off the beaten path.
Whether you're a first-time visitor or a seasoned traveler, this guide will help you make the most of your solo trip to Milan.
Things to Do in Milan Alone: Explore the City Center
Exploring the city center is one of the first things to do in Milan alone as it will give you the chance to get to know the best the city has to offer and get acquainted with its pace of life.
Here's a perfect one-day itinerary to get to know the best things to do in Milan alone:
Duomo di Milano
The heart of Milan's city center is Piazza del Duomo, home to the breathtaking Duomo di Milano. This iconic cathedral is a must-see during your stay and definitely one of my favorite things to do in Milan alone.
During your visit, make sure to climb the steps to the terrace, where you can admire the stunning views of the city. Moreover, you can spend hours on end looking atthe intricate details of Gothic architecture here!
Galleria Vittorio Emanuele II
Just a short walk from the cathedral, you'll discover Galleria Vittorio Emanuele II.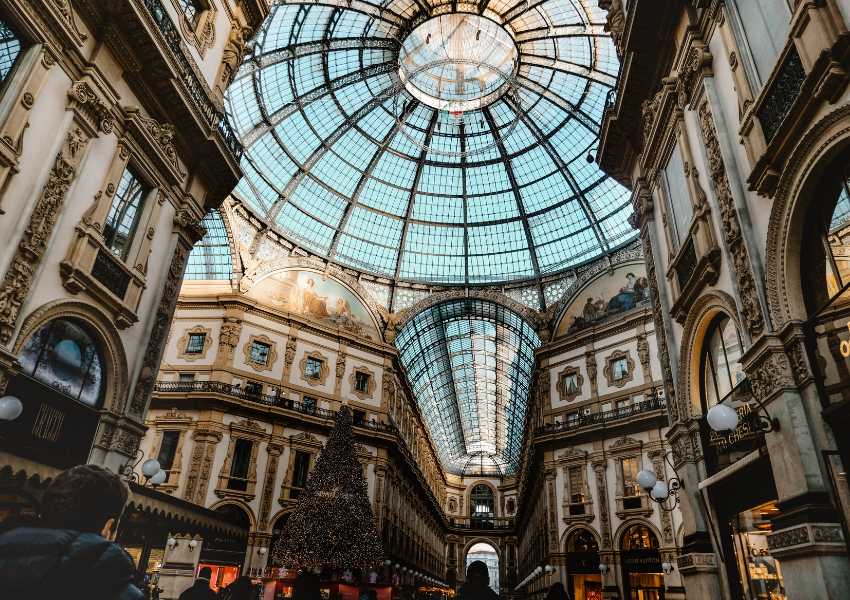 This elegant shopping arcade houses luxury boutiques, historic cafes, and beautiful mosaics. Even if you're not planning to shop, it's worth spending some time exploring this architectural gem. Plus, don't forget to spin on the mosaic bull's testicles for good luck!
La Scala Opera House
As you move further into the city center, you'll come across La Scala Opera House.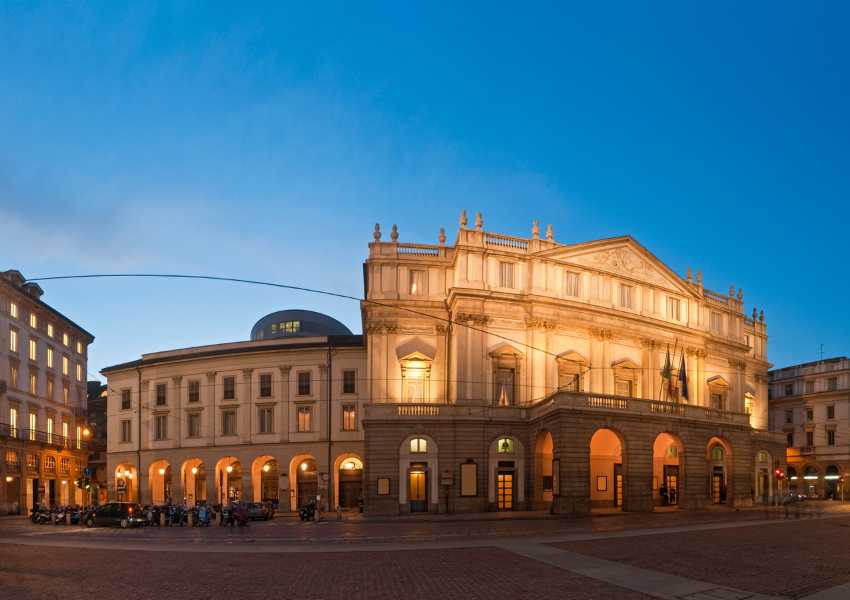 Known for world-class performances, this historic venue is a must-visit for any culture lover. If you're lucky, you might even score a last-minute ticket to a performance!
However, if this isn't the case, you can simply stroll through the theater's museum, where you can appreciate the exquisite paintings, costumes, and instruments on display.
Piazza dei Mercanti
Lastly, head to Piazza dei Mercanti, a picturesque square filled with breathtaking medieval architecture. Here, you can unwind at a cozy café, watch street performers, or just take in the beautiful surroundings.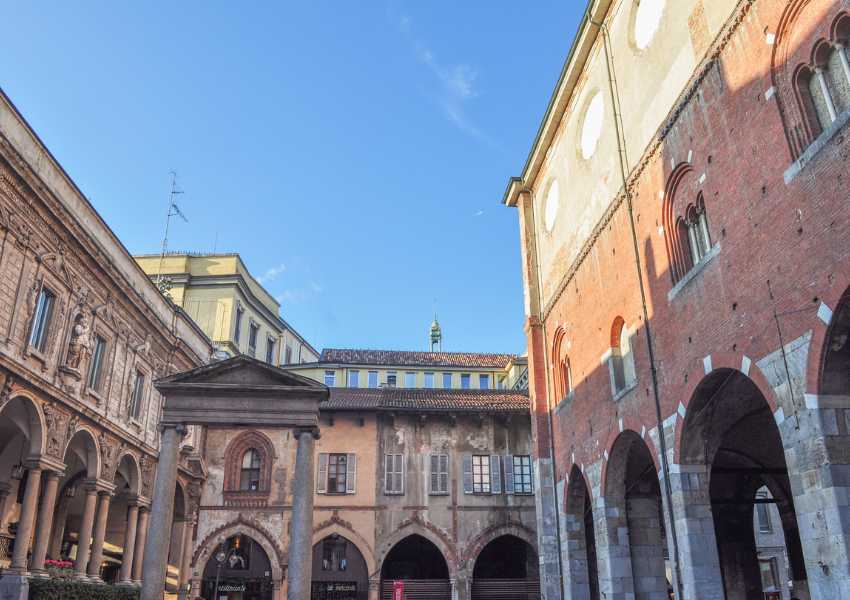 Things to Do in Milan Alone for Art Lovers
The Last Supper at Santa Maria delle Grazie
Dive into art history by visiting Santa Maria delle Grazie, where you'll find Leonardo da Vinci's famous masterpiece, The Last Supper.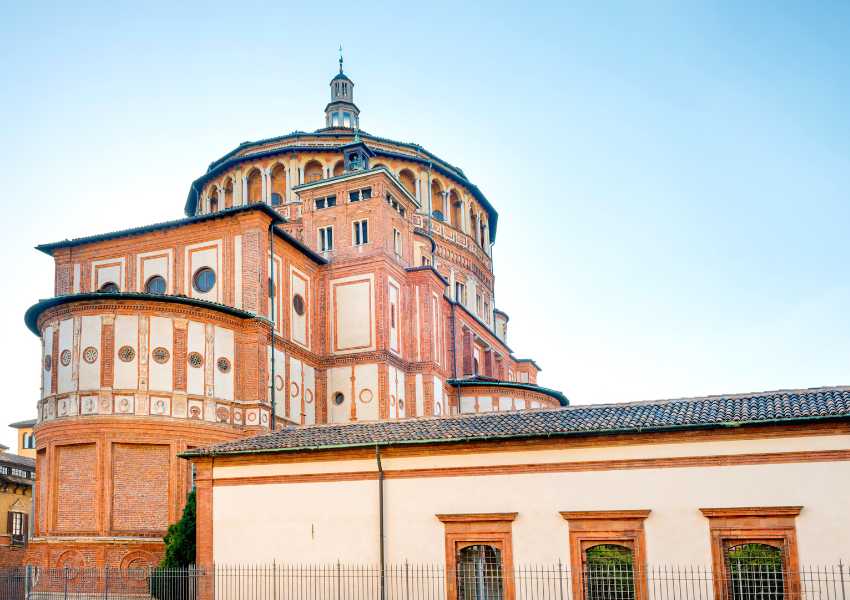 This UNESCO World Heritage site offers guided tours that allow you to marvel at the incredible details and learn about the painting's history. Make sure to book your tickets in advance since spots fill up quickly.
Sforza Castle and Museums
Next, explore the Sforza Castle, a historical landmark and home to several museums. You'll be amazed by the varied collection, ranging from ancient artwork to Egyptian artifacts.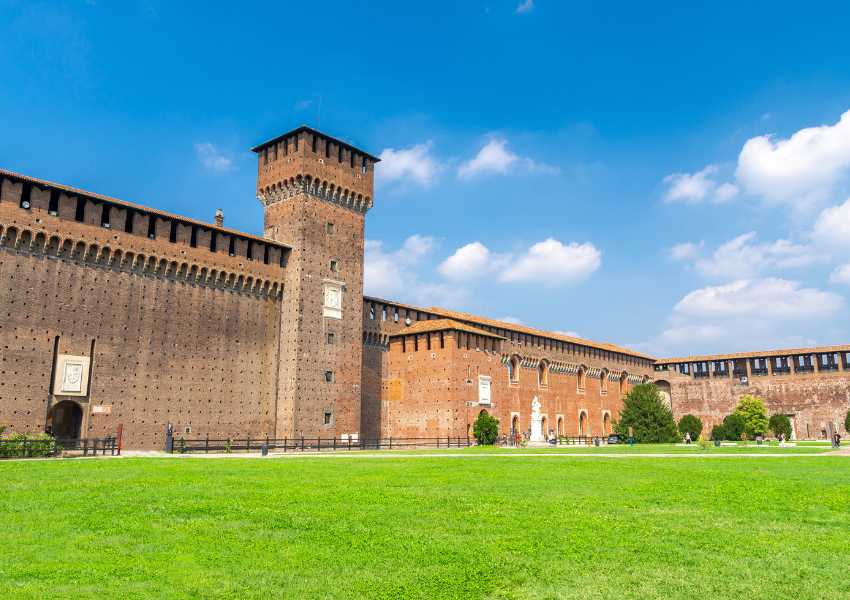 Don't miss the works of Michelangelo and the impressive Sala delle Asse, showcasing another masterpiece by da Vinci.
Brera Art Gallery
A must-visit for art enthusiasts, the Pinacoteca di Brera holds one of the most important Italian art collections.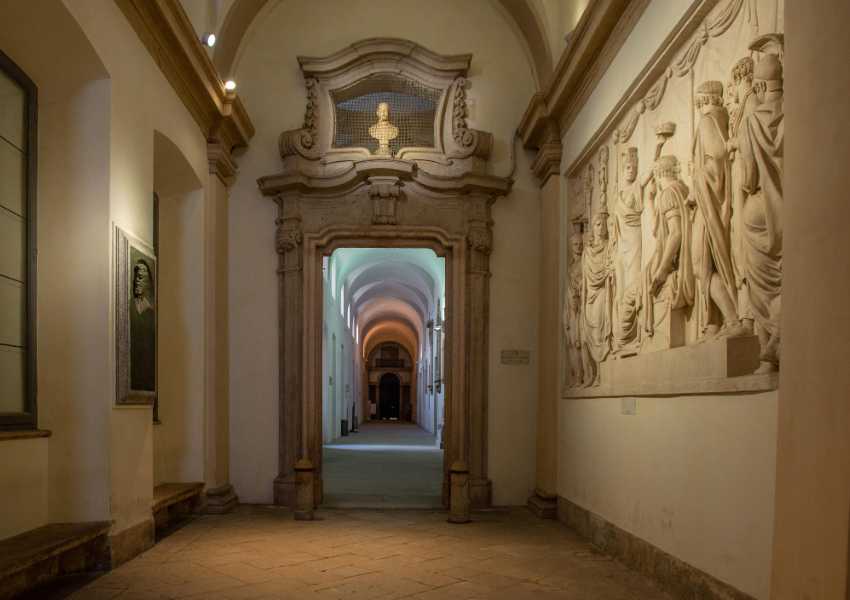 You'll love to see the works of renowned artists like Caravaggio, Raphael, and Titian. Make sure to take your time strolling through the halls as this is pretty much the place to be if you want to soak up the pieces that trace Italy's art history!
Museo Poldi Pezzoli
If you love Italian Renaissance Art, Museo Poldi Pezzoli is a hidden gem that houses a stunning collection of it!
You'll feel like stepping into the past as the museum was once the residence of its founder, Gian Giacomo Poldi Pezzoli and retains much of the original furnishings.
Museo del Novecento
The Museo del Novecento is dedicated to 20th-century Italian art, featuring notable artists like Futurism's Umberto Boccioni and metaphysical painter Giorgio de Chirico.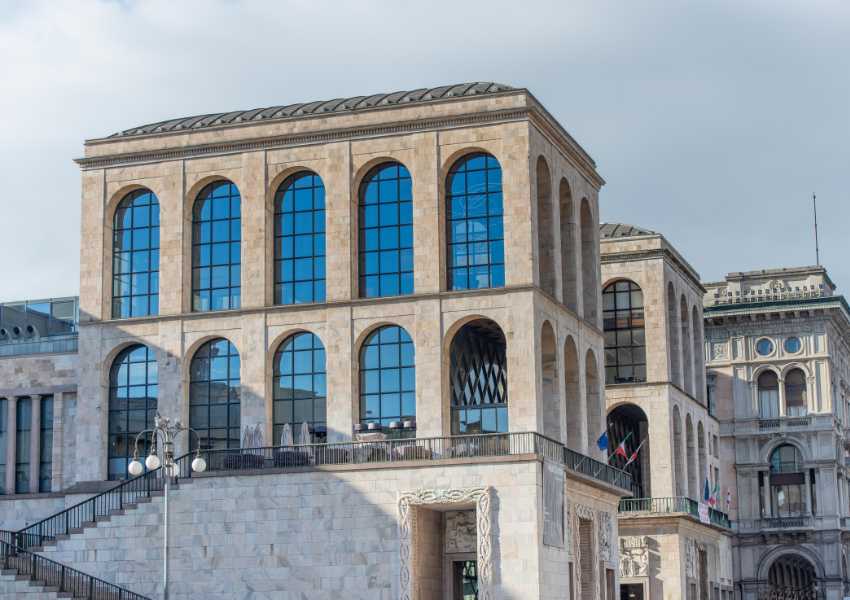 The striking layout and chronological arrangement make it a breeze to appreciate the evolution of art throughout the years.
Central Station
Milan Central Station is an impressive example of the marriage between functional infrastructure and beautiful architecture.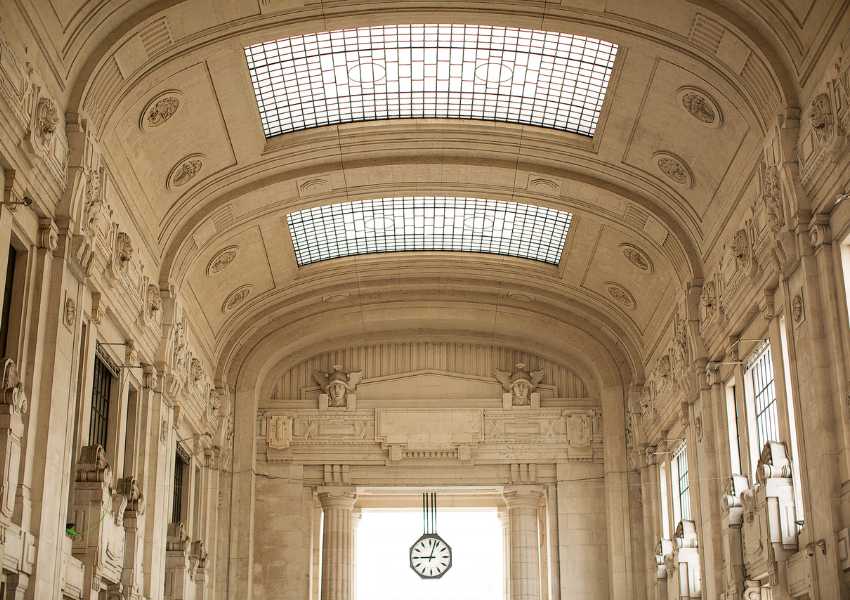 Constructed in the early 20th century and designed by architect Ulisse Stacchini, the station exudes grandeur with its stone facade, decorative sculptures, and intricate detailing.
As you wander through its bustling halls, take note of the magnificent arches and ceiling frescoes that pay tribute to the city's history and achievements.
Outdoors and Green Spaces
After exploring, one of the best things to do in Milan alone is to take breaks and truly soak up the city and its atmosphere! Luckily, there are plenty of parks and outdoor spaces scattered all over the city to do just that.
Parco Sempione and Sforza Castle
At Parco Sempione, you can peacefully unwind in nature as you explore its lush gardens and green lawns.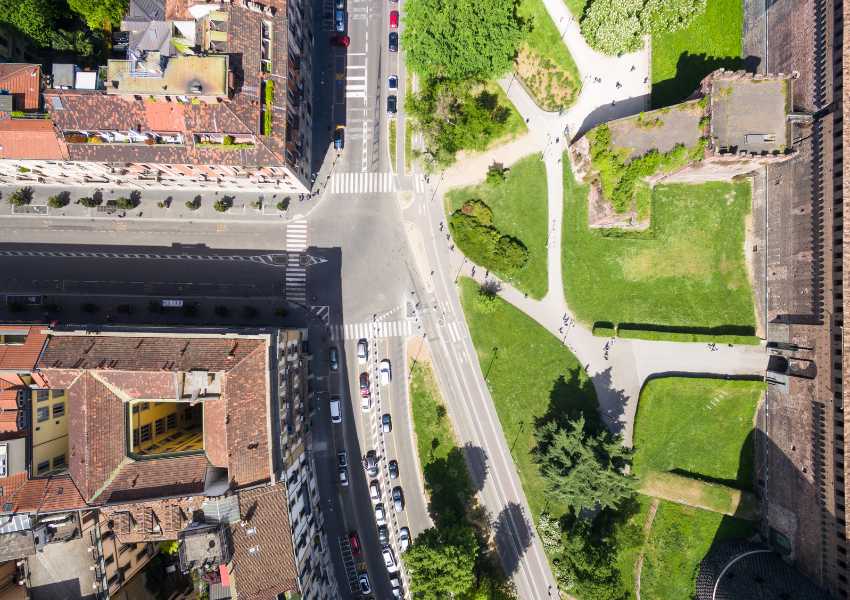 The park is conveniently located behind Sforza Castle, so you can pair it up with your visit and step into history by exploring the castle's museums and exhibitions.
Porta Venezia
Located near Parco Sempione, Porta Venezia is another green space for you to enjoy. Take a leisurely stroll, embrace its lush surroundings, and observe various ponds and water features. If hunger strikes, you can grab a bite at one of the nearby restaurant patios.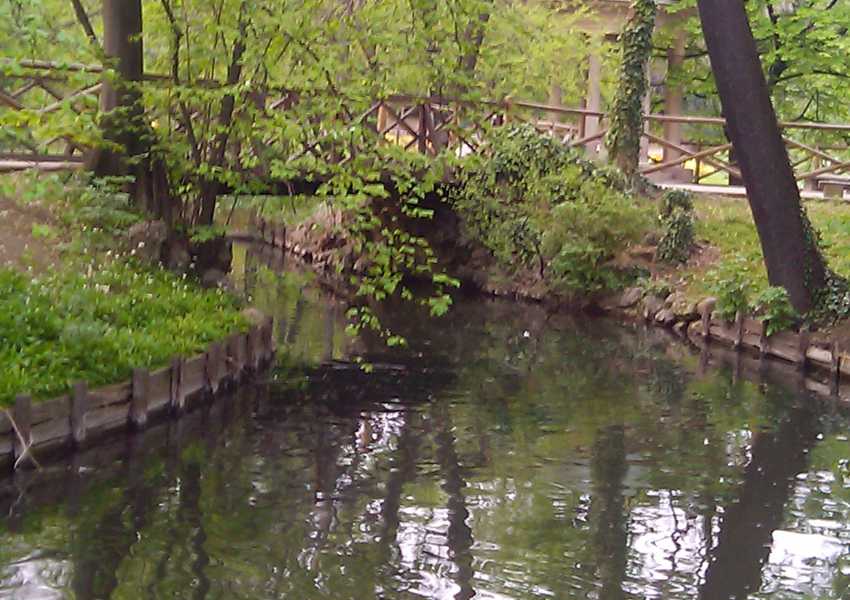 Quadrilatero del Silenzio
Quadrilatero del Silenzio is a peaceful area of Milan where you can wander through the quiet streets, admire the elegant architecture, and find lots of gardens and hidden courtyards.
YOU MAY ALSO LIKE:
Best Neighborhoods to Explore in Milan Alone
Navigli District
Navigli District is a charming area where you can stroll along picturesque canals, visit its art galleries, and shop at small boutiques.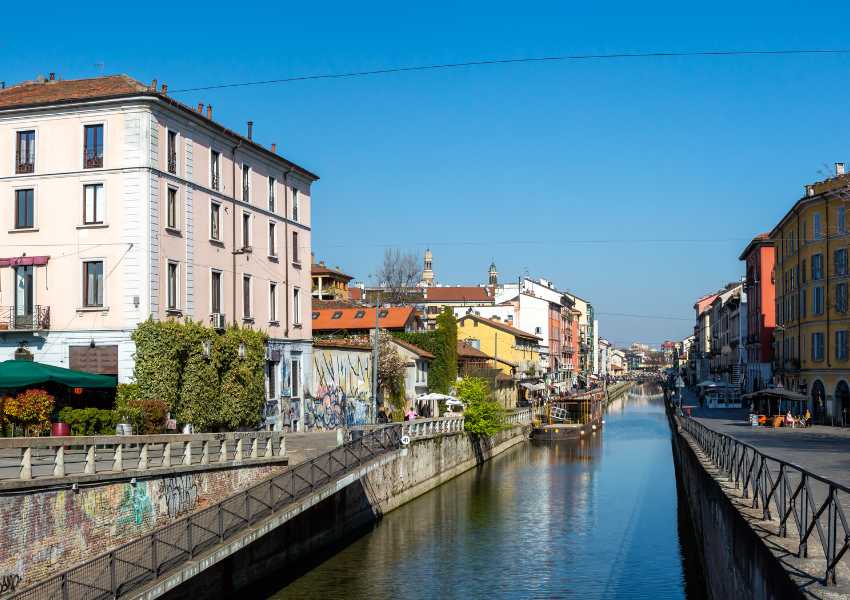 You'll also find plenty of spots to sit and enjoy a cup of coffee or delicious Italian cuisine, surrounded by the romantic setting.
Isola and Vertical Forest
The Isola neighborhood is an interesting neighborhood where you'll find Bosco Verticale, also known as the Vertical Forest.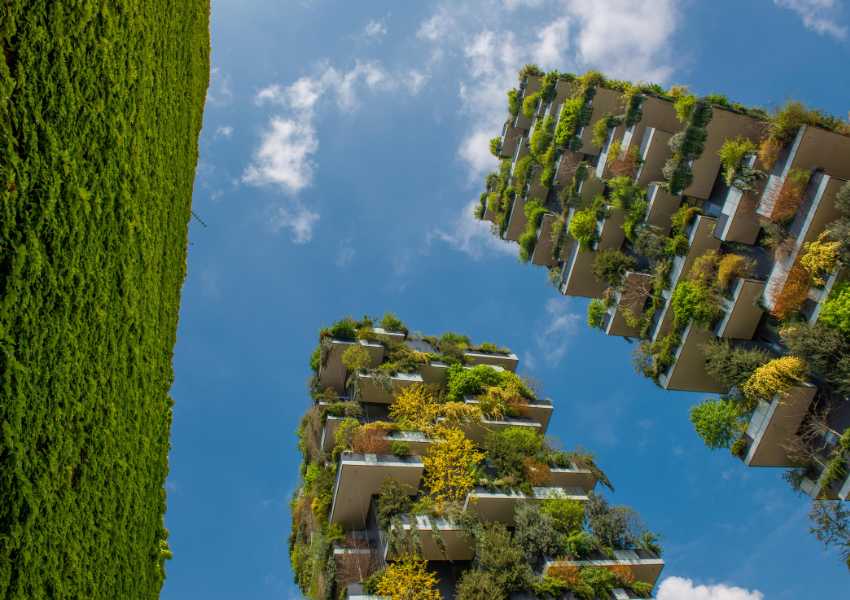 These residential buildings are an innovative example of sustainable architecture, adorned with lush greenery that purifies the air and reduces energy consumption.
After appreciating this green oasis, you can wander Isola's streets and get acquainted with its vibrant local scene.
Things to Do in Milan Alone for Fashion Lovers
Milan is considered the fashion capital of Italy, so you can expect to find a wealth of shopping experiences that you can enjoy all by yourself.
Shopping is definitely one of the best things to do in Milan, so much so that you could dedicate and entire week to it and still not be able to get enough of it!
Designer Boutiques
As you stroll through the streets of Milan, you're bound to come across several high-end boutiques featuring the latest trends in Italian fashion.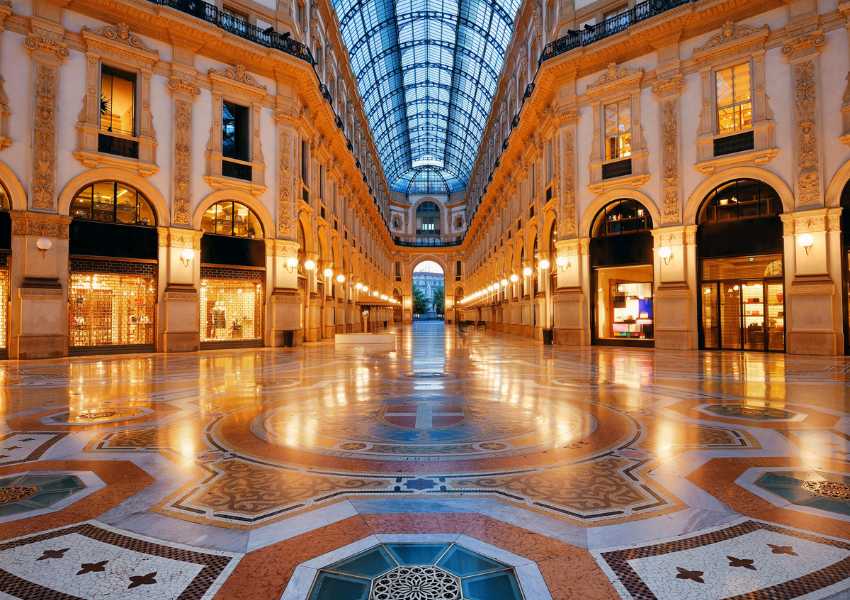 Treat yourself to a luxurious shopping spree at famous designer stores such as Gucci, Prada, and Dolce & Gabbana.
Don't miss out on exploring the city's famous shopping district, Quadrilatero d'Oro, where you'll find a variety of upscale boutiques and flagship stores.
Brera and Ticinese Districts
Don't limit your shopping spree to just designer boutiques! The Brera and Ticinese districts offer a more local and unique shopping experience.
These charming neighborhoods are home to a variety of independent boutiques, artisan workshops, and specialty shops.
You'll find everything from handmade Italian leather goods to one-of-a-kind artworks here, which makes for unique items to bring back home.
Vintage Shops
If you're in search of something truly unique or don't necessarily want to spend too much on shopping, Milan's vintage shops are a treasure trove of fashion finds.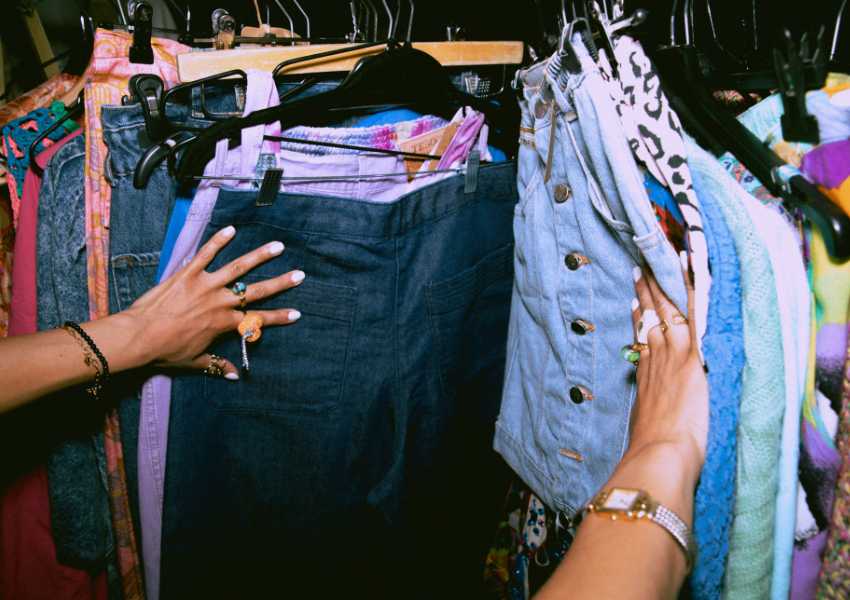 Some popular vintage shops to add to your itinerary include Cavalli e Nastri, Oplà Vintage, and Vintage Delirium.
La Rinascente
La Rinascente is an iconic department store in the heart of the city.
Founded in 1865, it has evolved into a masterpiece of modern architecture thanks to the vision of designer Gio Ponti. It's a wonderful place to shop and also admire Milan's elegant architectural style!
Things to Do in Milan Alone for Foodies
It's not exactly a secret that Milan is a foodies' paradise. Eating your way through the city is definitely one of the best things to do in Milan alone.
Treat your taste buds by trying out some of the city's outstanding restaurants. For instance, Trattoria della Gloria offers delicious homemade pasta and risotto. Remember to savor the classic osso buco, a Milanese specialty featuring tender braised veal shanks.
Have an Aperitivo in Navigli
A trip to Milan wouldn't be complete without experiencing the popular aperitivo. The lively Navigli district is an excellent place to find bars and lounges offering this Italian-style "happy hour."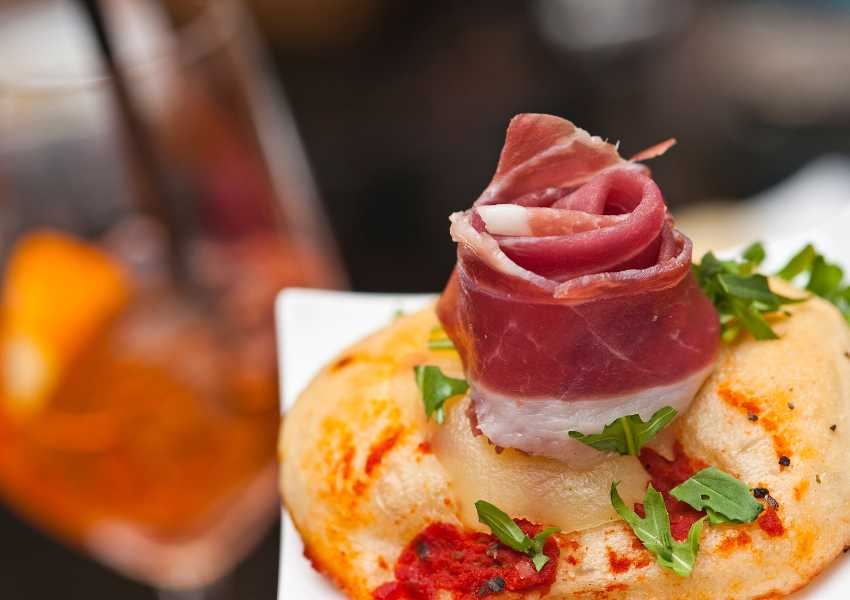 An aperitivo usually consists of a drink accompanied by a variety of finger foods and small plates. Some popular aperitivo spots in Navigli include:
Rita & Cocktails: Known for their signature drinks and relaxed atmosphere.
Ugo: A stylish bar offering an array of creative cocktails.
Mag Café: A cozy spot with a vintage vibe and an extensive drink menu.
Taste the Street Food
Milan offers a variety of street food options, so don't hesitate to explore the city's vibrant food scene.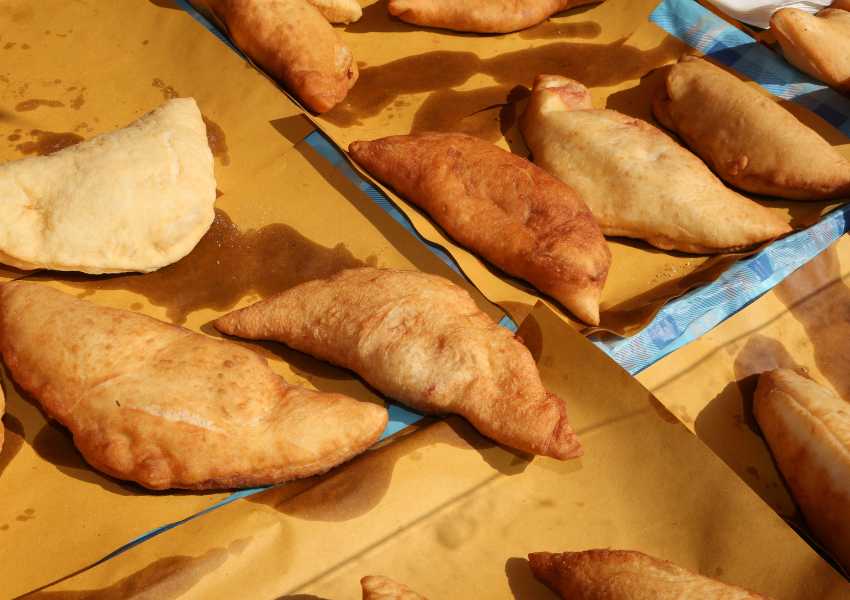 Joining a street food tour is an excellent way to sample different treats while learning about Milan's culinary history. Some street food you may encounter includes:
Panzerotti: A type of fried, stuffed pastry similar to a small calzone.
Arancini: Delicious deep-fried rice balls with various fillings.
Focaccia: Flavorful bread topped with olive oil, salt, and other ingredients.
Outdoor Markets
If you enjoy shopping for fresh produce and artisanal goods, Milan's outdoor markets are a must-visit.
At these markets, you can find an array of local fruits, vegetables, cheeses, and cured meats. Some popular outdoor markets in Milan are:
Mercato della Moscova: Open on Tuesdays and Saturdays, this market features various food stalls and goods.
Farmer's Market San Faustino: Visit on Wednesdays for fresh produce, meats, and dairy products.
Mercato Papiniano: One of Milan's largest markets, open on Tuesdays and Saturdays, with a mix of food and clothing vendors.
Take a Cooking Class
One of the best things to do alone in Milan is to learn how to cook! Food is a cornerstone of Italian culture and there's nothing quite like learning authentic recipes from locals.
It's also a great way to meet fellow travelers and gain new skills. Here are some of the best cooking classes in the city:
This tour will have you exploring a market in order to buy fresh ingredients for the class. Afterward, you will learn how to make several Italian dishes from scratch, including pasta, Milanese risotto, and tiramisu for dessert!
You'll finish off the class by tasting your own creations paired with delicious wine.
With this hands-on cooking class, you'll learn how to make gelato and pizza along with a chef. Pizza is made from scratch and you'll learn to mix up a batch of creamy gelato like a pro as well!
Visit a local home to learn to how make authentic homemade pizza from scratch and assemble tiramisu with layers of ladyfingers and mascarpone cream. This is a private class, which is perfect if you're introverted or want to have a more personalized experience.
Where to Stay in Milan for Solo Travelers
Milan has plenty of great accommodation options to suit every traveler's needs, but when you're exploring the city alone, you might prefer certain neighborhoods for their safety, convenience, and attractions nearby.
Navigli and Brera are two areas that offer a variety of lodging experiences from luxurious hotels to budget-friendly hostels that are perfect for solo travelers in Milan.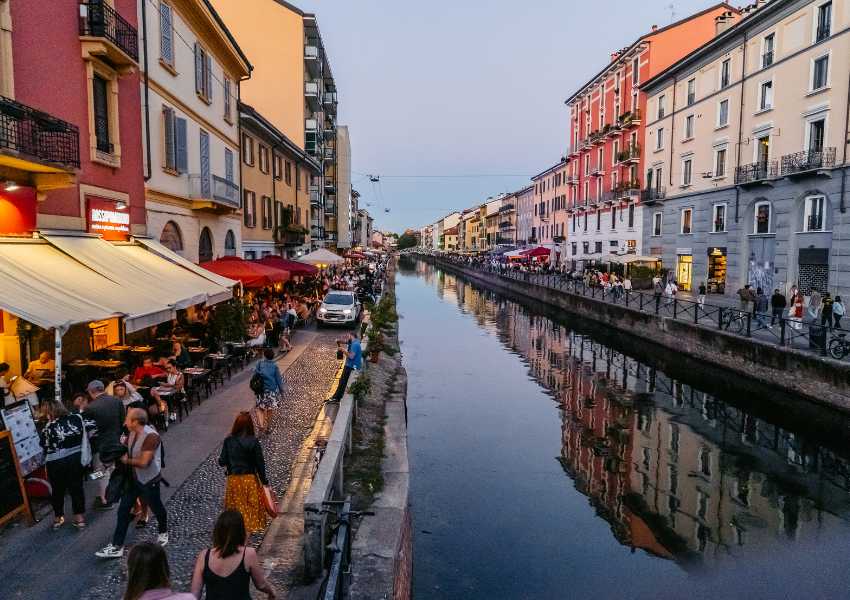 Navigli is known for its picturesque canals, trendy bars, and cozy cafés. Staying in this area allows you to experience the vibrant nightlife without venturing too far from your accommodation.
Some of the best things to do in Milan alone like the vintage flea market Fiera di Sinigaglia and beautiful art galleries like Galleria Illy would be within walking distance.
For a more upscale experience, consider staying in Brera. This elegant district is filled with cobbled streets, high-end boutiques, and beautiful architecture. It's home to the famous Pinacoteca di Brera art gallery, which houses an impressive collection of Italian Renaissance art.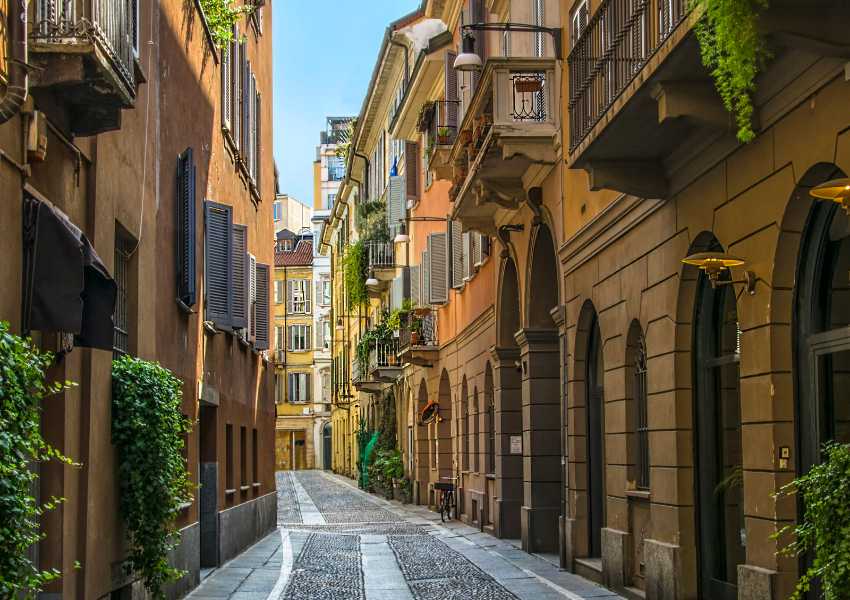 To get the most value for your money, look for accommodations in the Città Studi area. This neighborhood is mainly occupied by students and offers affordable hostels and B&Bs. You also have easy access to the Politecnico di Milano, parks, and a range of mouth-watering restaurants and local eateries.
A few recommended options to consider in each neighborhood are:
Public transportation in the city is reliable, so staying in any of these neighborhoods will allow you to easily explore the city and plenty of the best things to do in Milan alone easily.
How to Get Around Milan
Milan offers a variety of transportation options that make exploring the city alone easy and convenient. You can choose from public transport, taxis, or even bike-sharing systems depending on your preferences and budget.
Public Transportation: Public transportation in Milan is efficient and affordable. You can use the ATM (Azienda Trasporti Milanesi) network, which includes buses, trams, and the metro. To make your trips smooth and hassle-free, consider getting a MilanoCard, which provides unlimited travel on public transport for 24, 48, or 72 hours.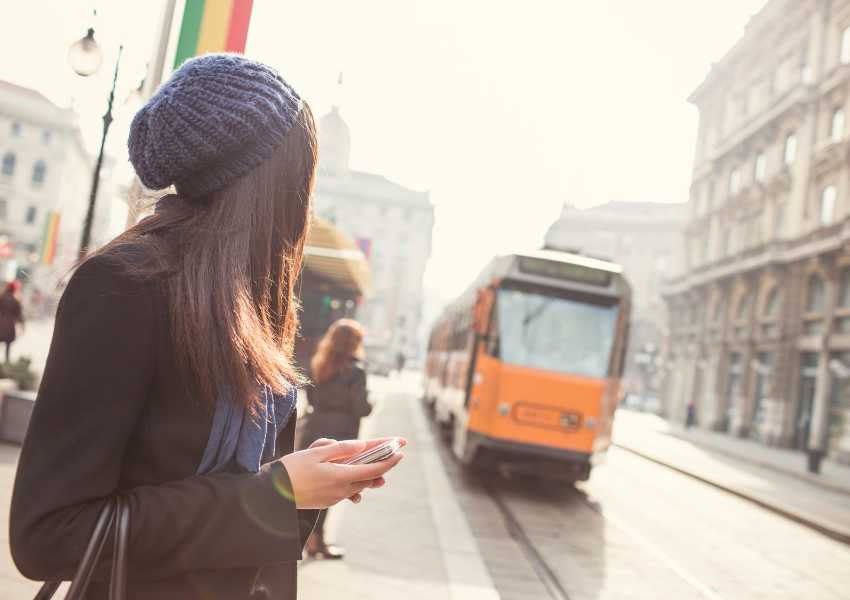 Taxis: When you need to go somewhere specific, like from the airport or to a more remote location, taxis might be your best option. Although they can be more expensive than public transportation, taxis offer more direct service and a comfortable environment. Make sure to always use official, licensed taxis to ensure your safety.
Biking: For a more adventurous way to explore Milan, consider renting a bike through the BikeMi bike-sharing system. With many stations located throughout the city, you can easily find and rent a bike using the BikeMi app. Cycling allows you to enjoy the city's beautiful scenery and architecture at your own pace while easily navigating its many bike lanes and pedestrian-only zones.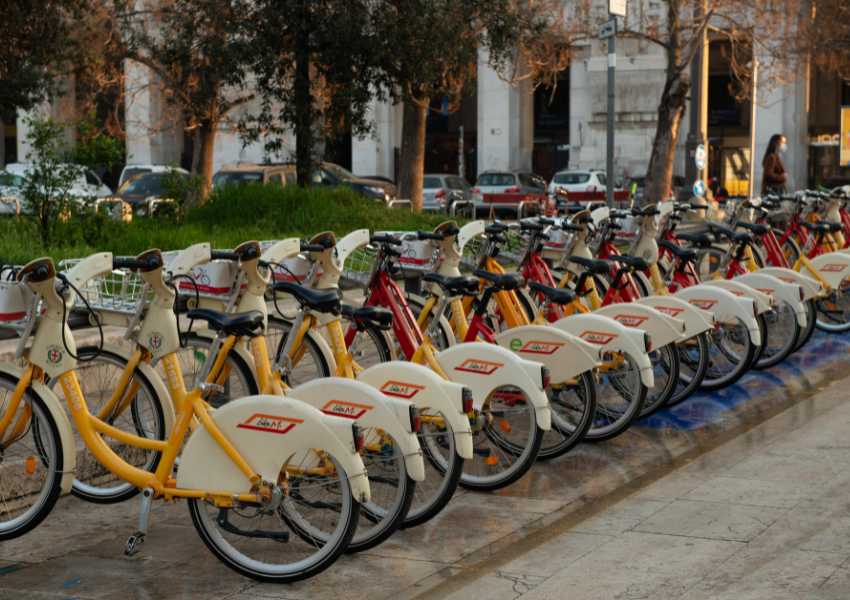 Walking: Milan is also a walkable city and strolling through its charming streets can be a relaxing and enjoyable way to discover hidden gems and local neighborhoods. Just make sure to wear comfortable shoes, keep a map or navigation app handy, and don't be afraid to ask locals for directions if needed.
Best Time to Visit Milan
Visiting Milan can be a fantastic experience all year round, but choosing the right time to go can make your trip even more enjoyable.
In general, the best time to visit Milan is during the spring and fall, specifically between April and June, or September and October.
During these periods, the weather is most pleasant, with temperatures usually ranging between 15°C (59°F) and 25°C (77°F), providing you with comfortable conditions for exploring the city.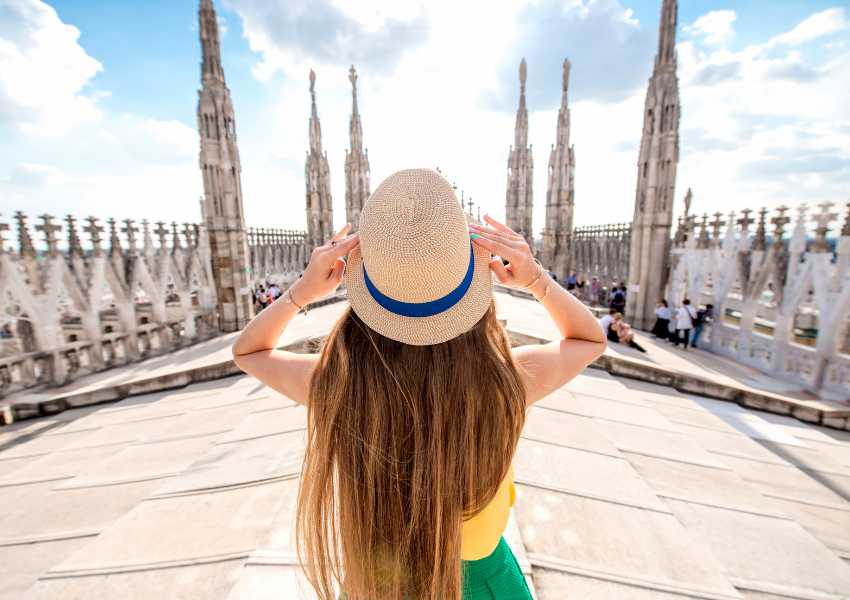 Summer months, from July to August, can be hot and humid, with temperatures soaring up to 35°C (95°F).
While you can still experience a lovely time, keep in mind that it may be less comfortable for outdoor sightseeing, and many locals go on vacation, causing some businesses to close.
On the other hand, winter in Milan, from December to February, can be cold and damp, with temperatures dropping to 0°C (32°F) and potential snowfall.
Though winter months might not be the most favorable time to visit, you can still find numerous indoor attractions to enjoy, like museums and shopping centers. Plus, you will find fewer tourists, which may offer a quieter and more authentic experience.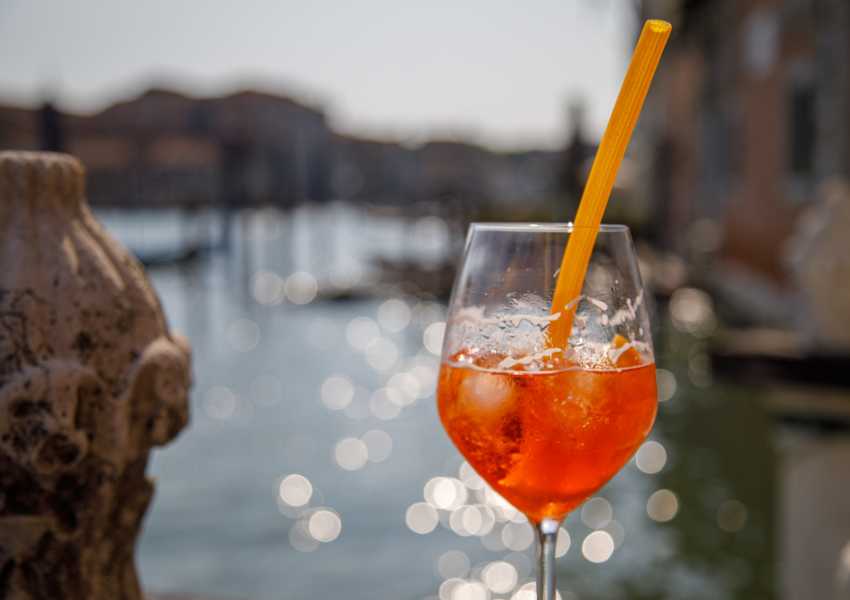 During major events like Milan Fashion Week or the Furniture Fair, the city becomes bustling with visitors. While these events can be exciting, it's important to note that accommodations can be more expensive and harder to find during this time.
To sum it up, choose the right time based on your preferences, considering the weather, tourist crowds, and events. Spring and fall are a great balance between pleasant weather and smaller crowds, making these seasons the ideal choice for most visitors.
Tips for Visiting Milan Alone
Visiting Milan by yourself can be an exciting and fulfilling experience. Here are some tips to make the most of your solo trip to this beautiful Italian city.
1. Choose the right accommodation: Look for hotels or hostels in central locations, such as Brera or Navigli. These areas are not only beautiful but also well-connected to public transport. Staying in a centrally located area will make it easier for you to explore the city and meet fellow travelers.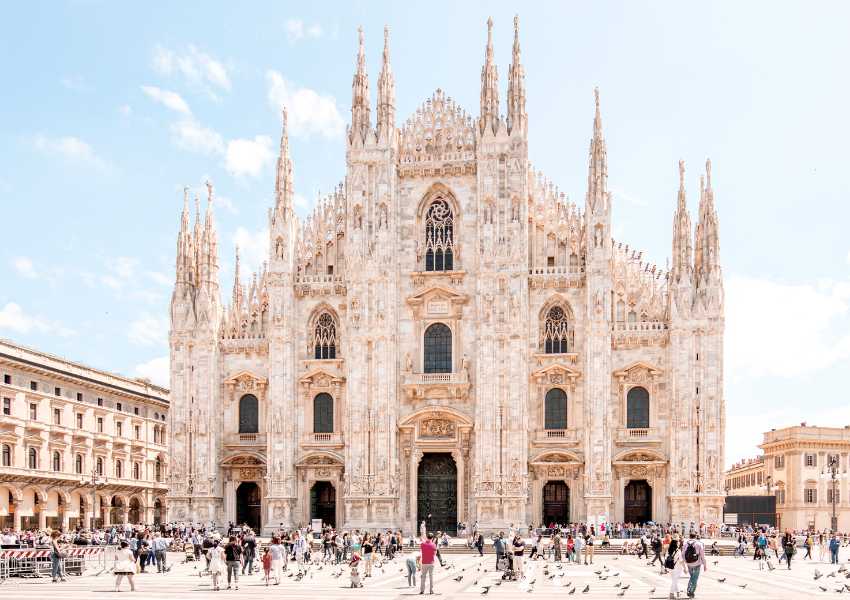 2. Get a MilanoCard: Invest in a MilanoCard, which allows you unlimited access to public transport and discounts on various attractions. This will save you time and money while you explore the city.
3. Enjoy Milan's art scene: Make sure you visit iconic art institutions such as the famous Last Supper painting by Leonardo da Vinci, located at the Santa Maria delle Grazie church. Don't forget to book your ticket in advance, as spots fill up quickly!
4. Embrace local dining experiences: Take advantage of being alone to try out local cafes and trattorias. Don't hesitate to ask locals for their favorite spots – they'll be happy to share their recommendations. It's a great way to immerse yourself in the culture and taste some authentic Italian cuisine.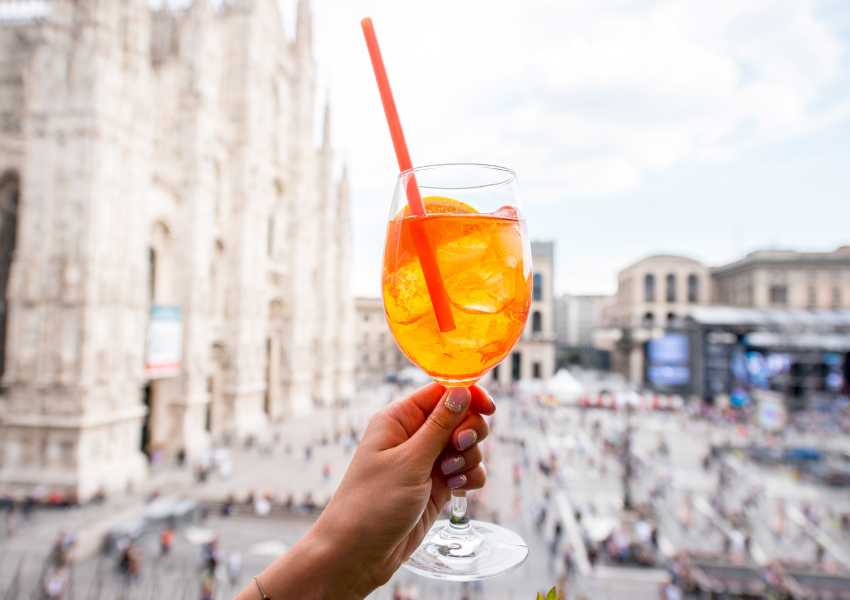 5. Wander around different neighborhoods: Milan has various distinct neighborhoods, each with its unique charm. Brera, for example, hosts the Pinacoteca di Brera art gallery and a picturesque old town. Navigli, on the other hand, is famous for its canals and vibrant nightlife.
6. Join a walking tour: Signing up for a guided walking tour is a fantastic way to learn more about Milan's history and culture. Plus, it's a chance to meet fellow travelers and make new friends.
Is Milan a Good Place to Visit Alone?
Yes, Milan is a great place to visit alone! As a thriving city with a rich history and vibrant cultural scene, there's plenty for you to enjoy and explore. You'll find beautiful architecture, world-class museums, and excellent dining options all at your fingertips.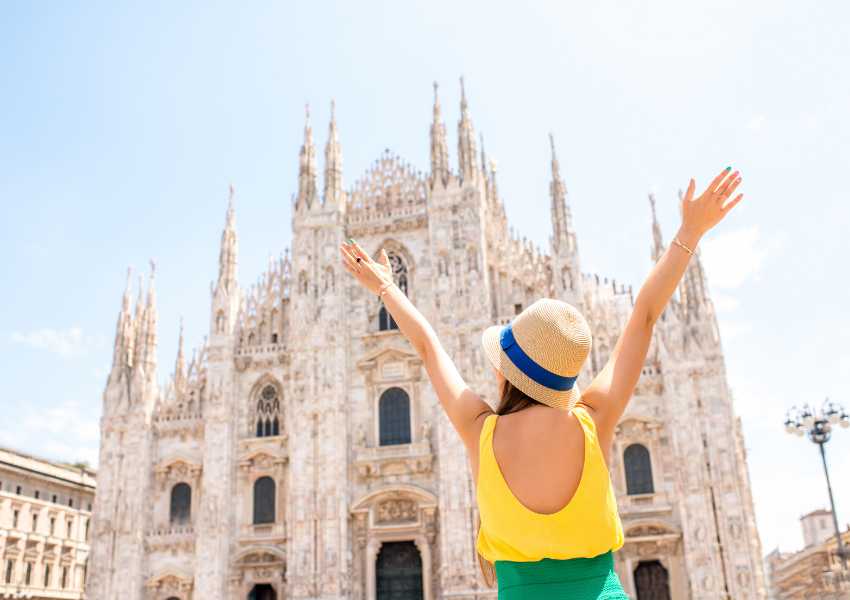 Things to Do in Milan Alone: FAQs
Is Milan a good place to visit alone?
Milan is a great place to visit alone! It is a bustling city with plenty of things to do and see. Whether you are interested in fashion, art, or history, Milan has something to offer.
What are the best things to do in Milan alone?
There are many things to do in Milan alone on a solo trip. You can visit the iconic Duomo di Milano, explore the art collections at the Pinacoteca di Brera, or take a stroll through the trendy Navigli district. You can also enjoy a relaxing afternoon in one of Milan's beautiful parks or gardens.
Is Milan safe for solo travelers?
Milan is generally a safe city for solo travelers. However, like any big city, it is important to be aware of your surroundings and take precautions to stay safe. Keep your valuables close to you, avoid walking alone at night in unfamiliar areas, and be cautious of pickpockets in crowded places.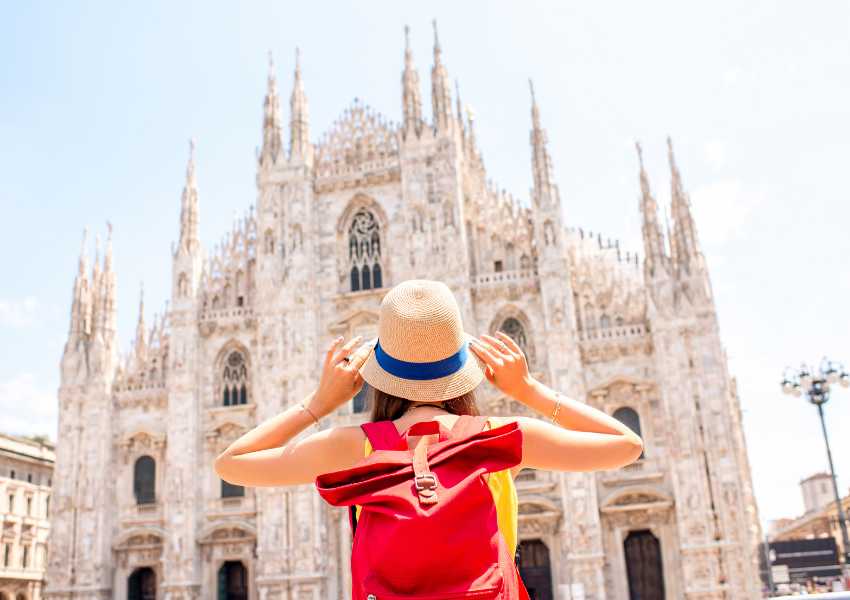 How can a woman travel alone in Italy?
Women can travel alone in Italy with confidence. It is important to take the same precautions as you would in any big city, such as being aware of your surroundings and avoiding walking alone at night in unfamiliar areas.
What are some day trips from Milan?
There are many great day trips from Milan that you can take alone or with a group. You can visit the beautiful Lake Como, explore the charming town of Bergamo, or take a trip to the historic city of Verona. The possibilities are endless!
Things to Do in Milan Alone: Conclusion
Milan is not only a good place to visit alone but a fantastic destination for all travelers.
Visiting Milan solo will give you the chance to marvel at incredible sights, immerse yourself in Italian culture, and enjoy delicious cuisine as you make unforgettable memories in this wonderful city.