Things to do in Taipei Alone
Taipei, the capital of Taiwan, can be found in north central Taiwan, not far from either coast. Not only is the city great to see in itself, it also makes a great base for visiting the surrounding area via day trips.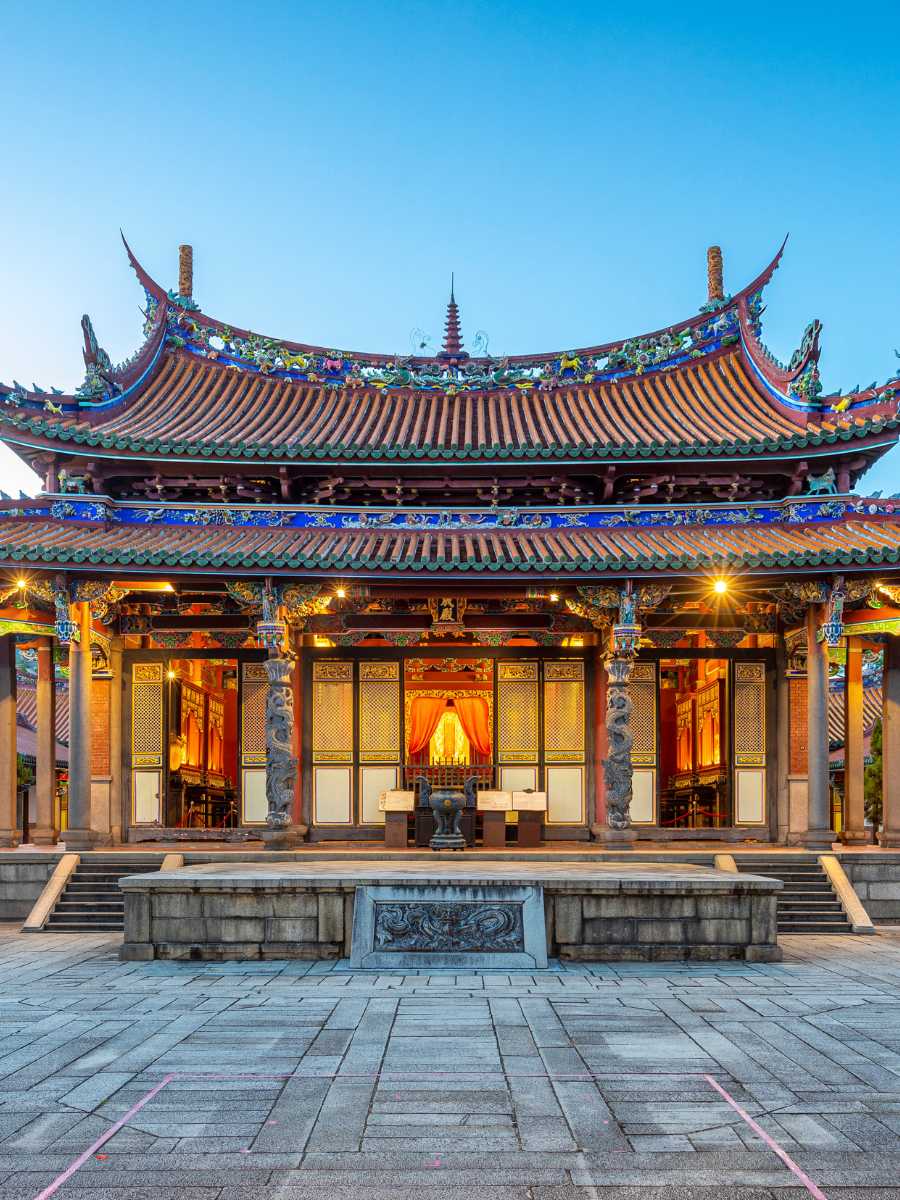 Taipei is a great city for solo travel. It's easy to get around, has tons of things to do, and is very safe, even for solo female travelers (with regular precautions, of course).
Whether you want to hike, eat, or experience the culture and history, or all three, you certainly won't be lacking on things to do in Taipei alone.
Things to do in Taipei Alone
1. Enjoy the view from the Taipei 101 observation deck
Taipei 101 was the tallest building in the world at 1667 feet (508 meters) for a while before being dethroned by the Burj Khalifa in Dubai and you can enjoy the view from the top!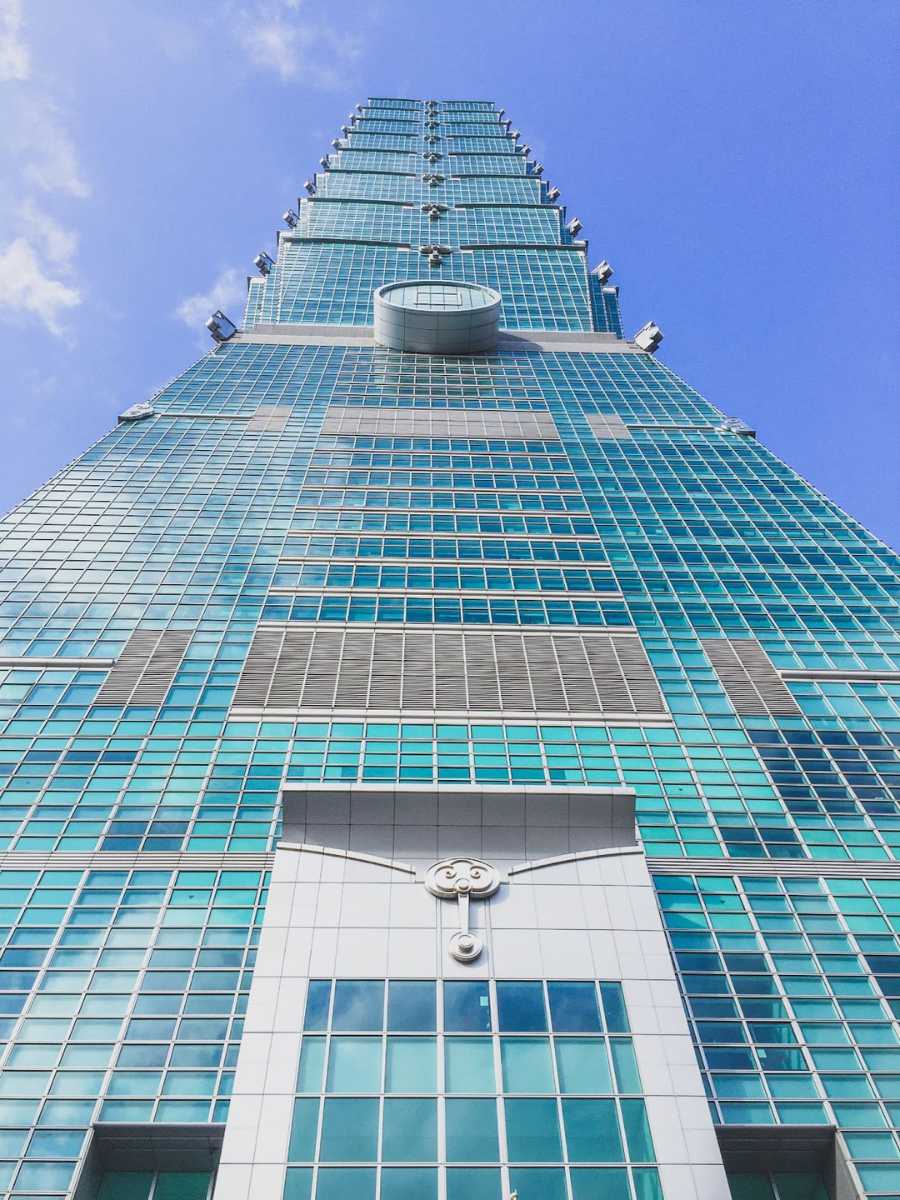 Heading up to the top of Taipei 101 to enjoy views of the city is a must do. The official observation deck and museum where you can see the damper that helps stabilize the building are on the 91st floor
It's about 600 NTD ($20 USD) to go up to the top and tickets can be purchased online in advance or on the 5th floor of the shopping mall. Finish up your visit with some xiao long bao at Din Tai Fung before you go!.
2. Take a day trip to Jiufen
Taking a day trip from Taipei to Jiufen is a must-do. Jiufen Old Street is super easy to get to from Taipei via train from Taipei Main Station to Ruifong, then by bus from there up to Jiufen.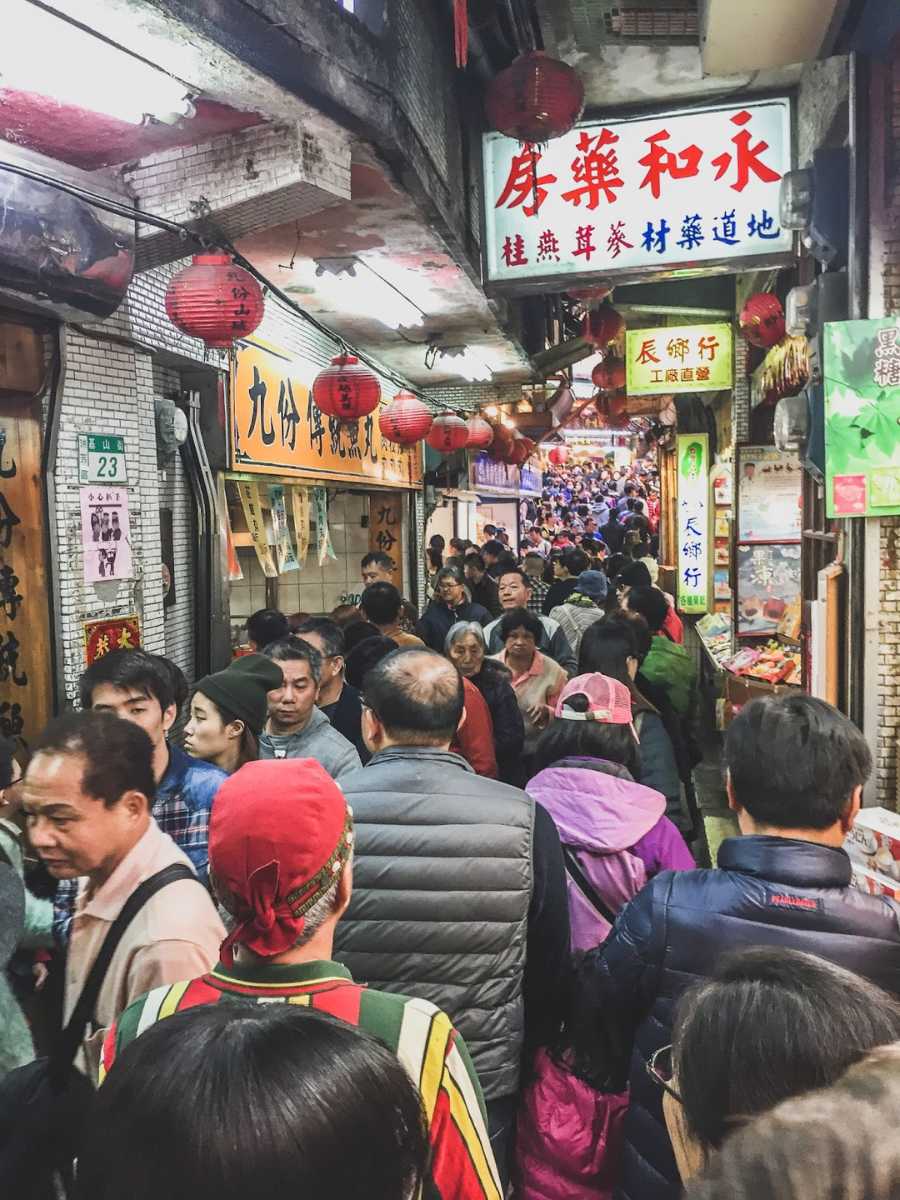 This is a very busy area but it's still worth visiting. There are tons of little shops and food options as well as tea houses lining the winding old streets. And enjoying the view from one of the tea houses is one of the best things to do in Jiufen.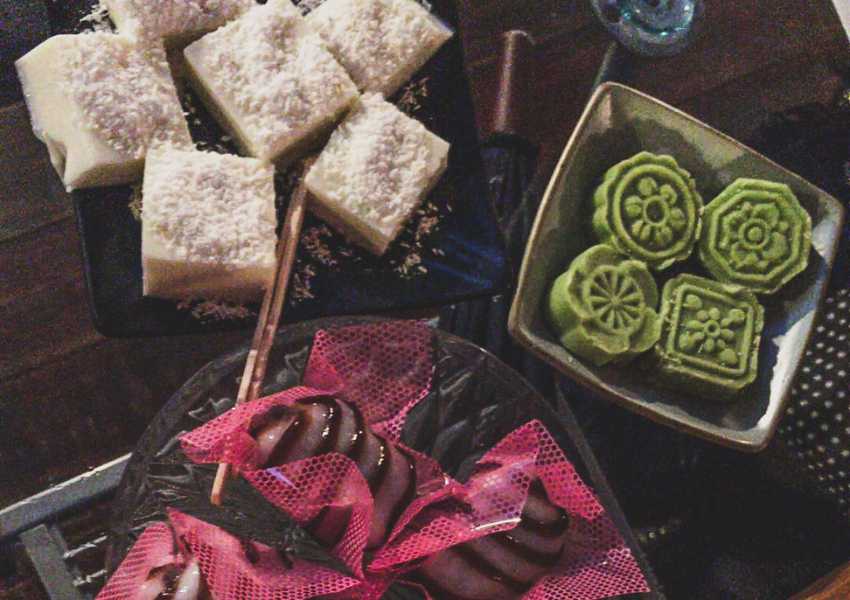 The A-MEI Teahouse is the beautiful teahouse with red lanterns you see in tons of pictures of Jiufen. Not only is the teahouse itself beautiful but the view from it is incredible. If you'd rather visit another one, Jiufen Teahouse and Artist Teahouse are the other two and both are very highly rated.
3. Visit Longshan Temple
Longshan Temple is the most famous temple in Taiwan and can be found in the Wanhua District of Taipei. This noteworthy temple has been destroyed more than once in various earthquakes and fires but residents always pull together to rebuild it.
While Longshan Temple is the most famous, most well-known, and tops most lists of best temples in Taipei, there are dozens more to see across the city if this is something you enjoy seeing.
Just remember while you're here (and at other temples) to be respectful of people worshipping there and don't take their pictures.
4. Sample everything at the night markets
There are no less than 30 night markets in Taipei alone which means you'll have plenty of chances to try a lot of amazing Taiwanese food.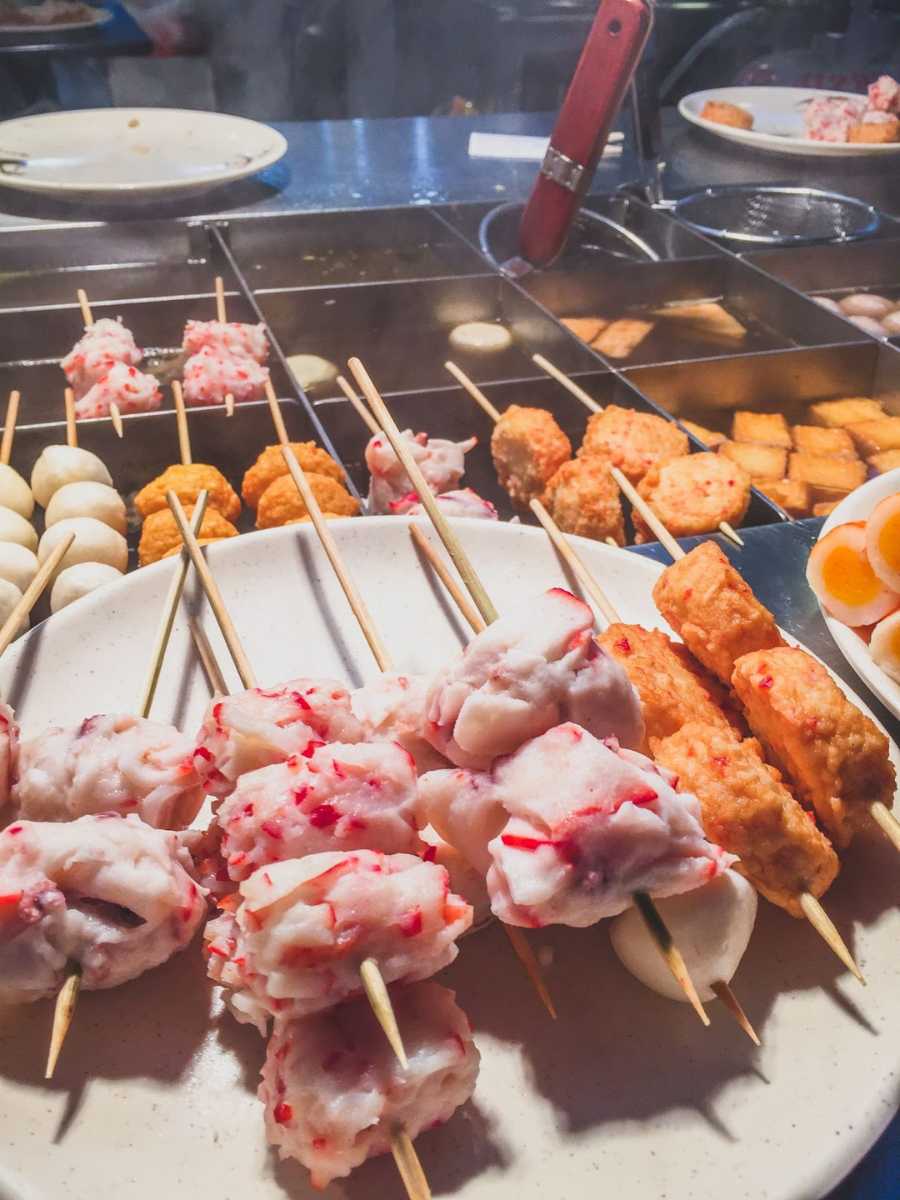 Shilin Night Market is the biggest and most popular night market in Taipei but Rahoe Street, Keelung, and Ningxia Night Markets are three other great options.
Some foods not to miss include stinky tofu, large fried chicken, Taiwanese sausage, oyster omelet, pork buns, black pepper pork buns, fried oyster balls, and so much more.
While night markets are fun to explore with other people, they're still one of the best things to do in Taipei alone, too.
5. Take a stroll through Ximending Pedestrian Area
The Ximending Pedestrian Area is in the Wanhua area of Taipei. It's a shopping area with tons of restaurants, shops, theaters, and more.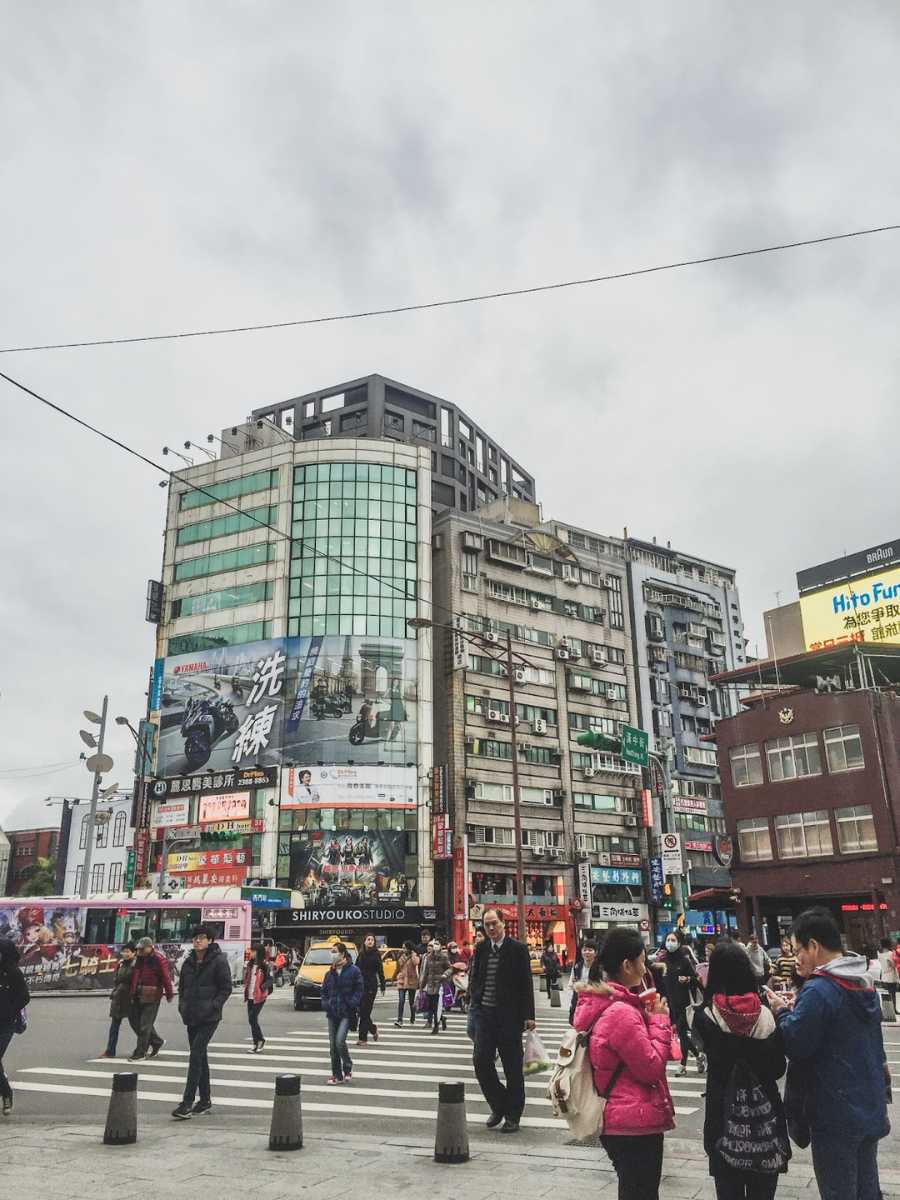 It's a hip, young area which also happens to be Taipei's Gay Capital and home to tons of gay bars near the Red House.
You'll usually see street performers and find plenty of murals/street art in the area. It's a great area for nightlife if shopping isn't your thing.
6. Try beef noodles on Yong Kang Street
Beef noodles are one of the must-try foods in Taiwan and the best beef noodles can be found on (or near) Yong Kang Street near the Dongmen station in Da'an, not too far from Taipei 101.
Yong-Kang Beef Noodle is where you'll (reportedly) find the best beef noodles. Don't want beef noodles? Don't worry! This is a great area to walk around and try some new food.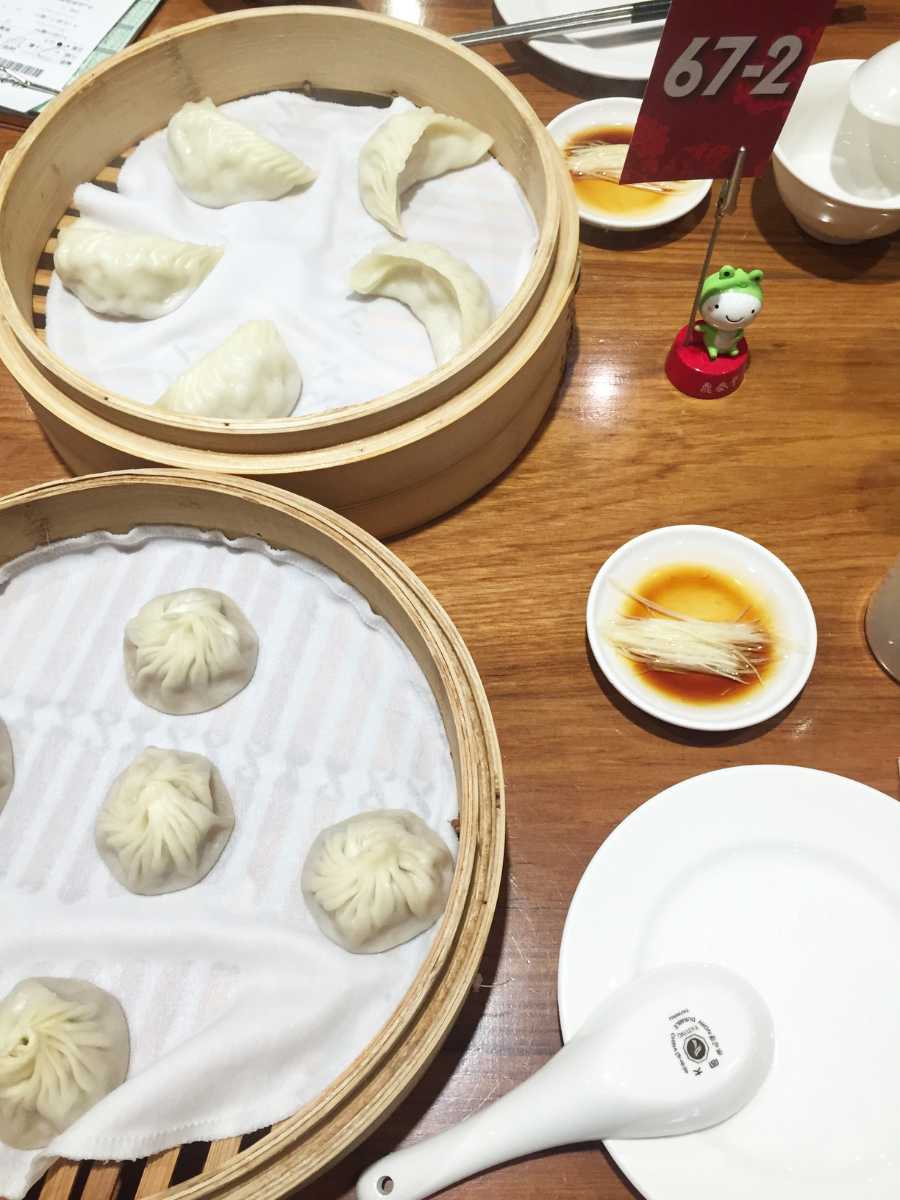 You can find the original Din Tai Fung here along with a variety of Japanese restaurants (Wu Liu Shou being one of the best) and street food, like Tian Jin Onion Pancakes. Yong Kang Park is a nice place to relax and enjoy any treats you may have picked up.
7. Ride up the Maokong Gondola and relax with tea
The Maokong Gondola is near the Taipei Zoo and is a great place to feel like you're a little further from the city than you really are. It's one of the most enjoyable things to do in Taipei alone to get away from the hustle and bustle of the city.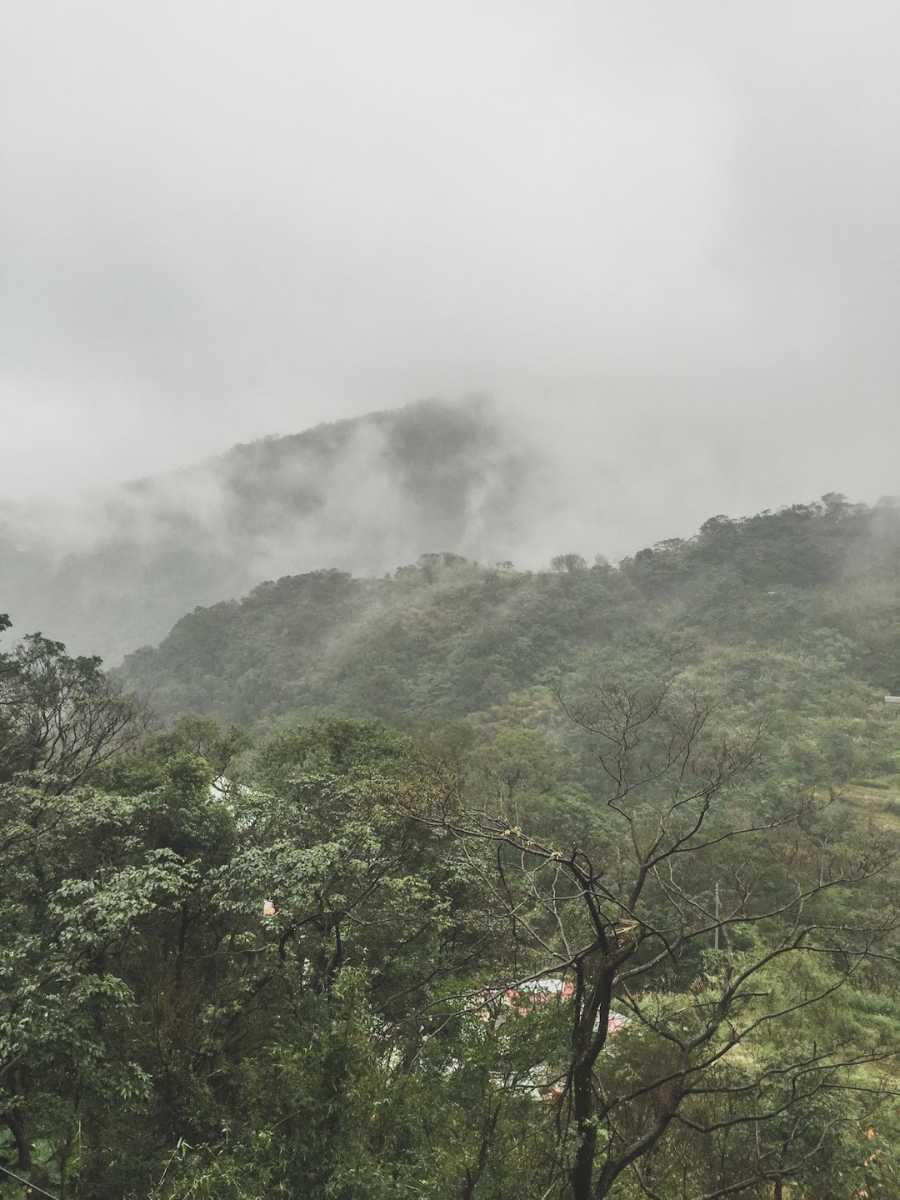 The gondola takes you from Taipei Zoo at the end of the brown line on the MRT to the village of Maokong where you can walk around and enjoy some delicious locally grown tea. Not only will you get to sip on spectacular tea and try delicious food, but you'll get to enjoy beautiful views of the surrounding area while you do those.
There are two gondola options for getting up and down: regular and crystal cabins. The crystal cabins have a clear floor so you can look down at the treetops. You can take a regular one up and crystal down to avoid some of the longer waits on the way up. Keep in mind that the gondola may close in poor weather for safety reasons.
8. Hike up Elephant Mountain and Fairy Footprint
Finally, Elephant Mountain and Fairy Footprint are two wonderful, easy hikes in Taipei that are great to do alone.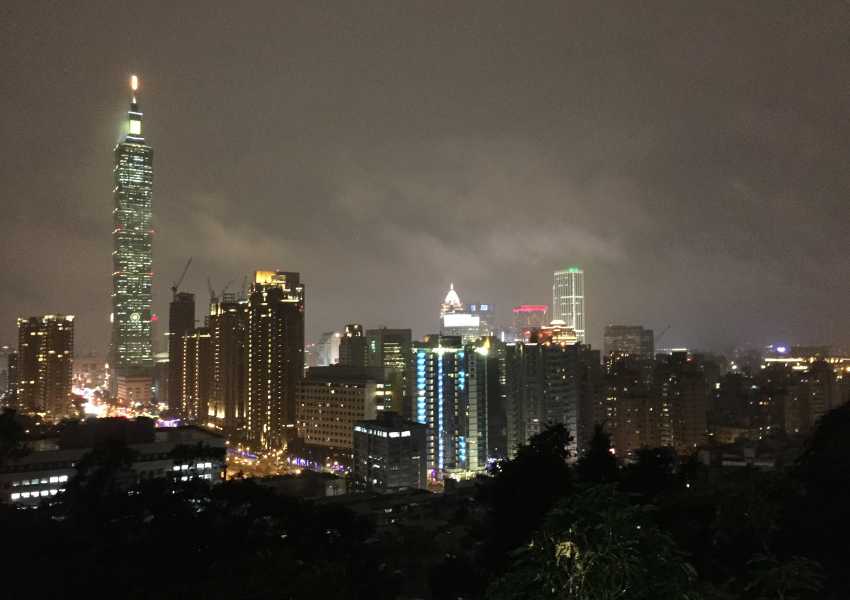 They can both be reached by MRT and a short walk to the trailhead followed by stairs to different overlooks.
Elephant Mountain is more popular, especially for sunset, but has a much better view of Taipei 101. That said, it's great any time of day, even at night. There are lights along the trail, but a headlamp could be helpful around sunset, just in case.
Fairy Footprint is much less busy but just as wonderful for sunset (or any time of day). It doesn't have as good of a view of Taipei 101 but the city views are still beautiful.
9. Visit the many museums and memorial halls
The city is full of museums and memorials which make for some of the best things to do alone in Taipei. You'll likely be able to find at least one no matter your interests. Here are some museums and memorials to consider visiting:
National Palace Museum
Chiang Kai Shek Memorial Hall
Sun Yat Sen Memorial Hall
Museum of Contemporary Art
Taipei Astronomical Museum
Beitou Hot spring Museum
Miniatures Museum of Taiwan
National Taiwan Museum
10. Shop local at Huashan 1914 Creative Park
The Huashan 1914 Creative Park is a haven for artists and one of the best places to shop for local art (which makes great souvenirs)!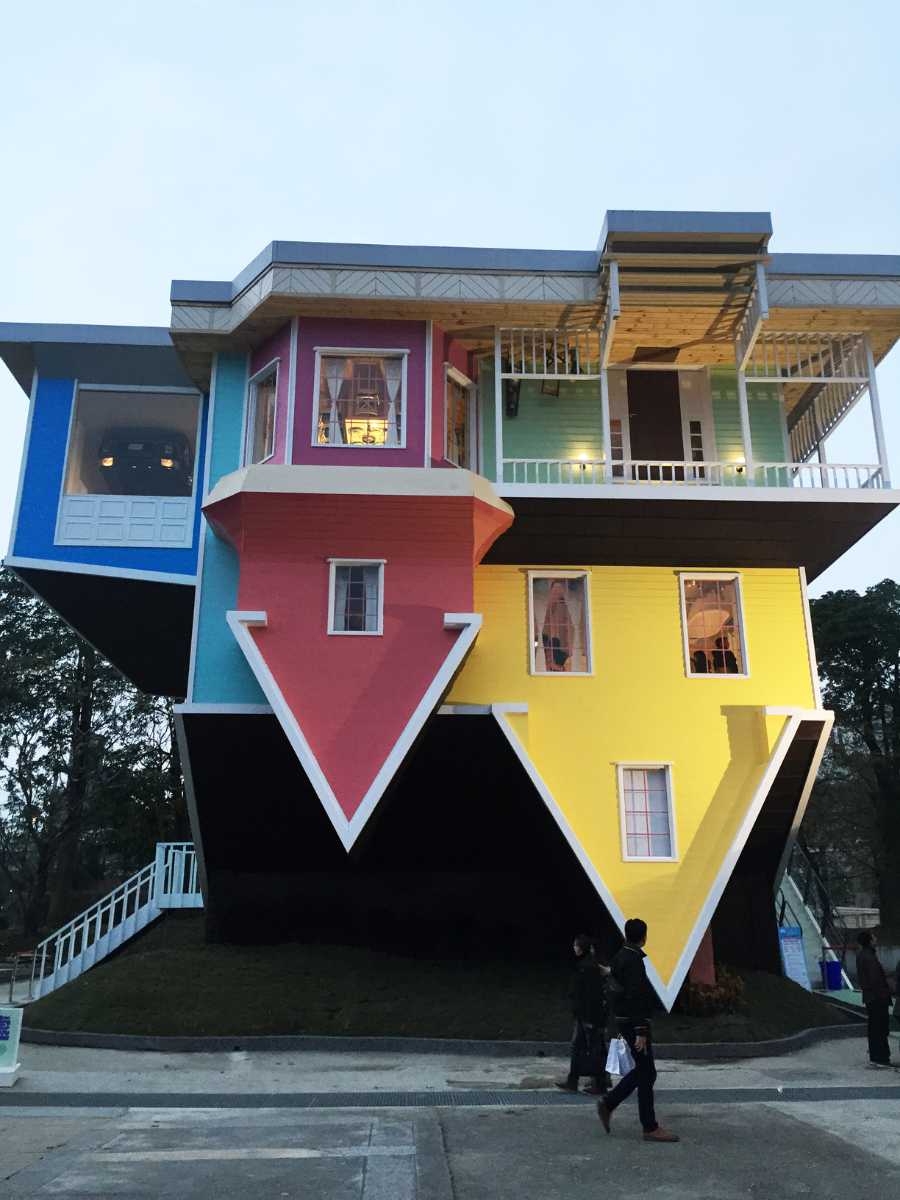 It's a great place to visit on a weekday to walk around without it being too busy or on the weekends if you're hoping to catch live music or street performers.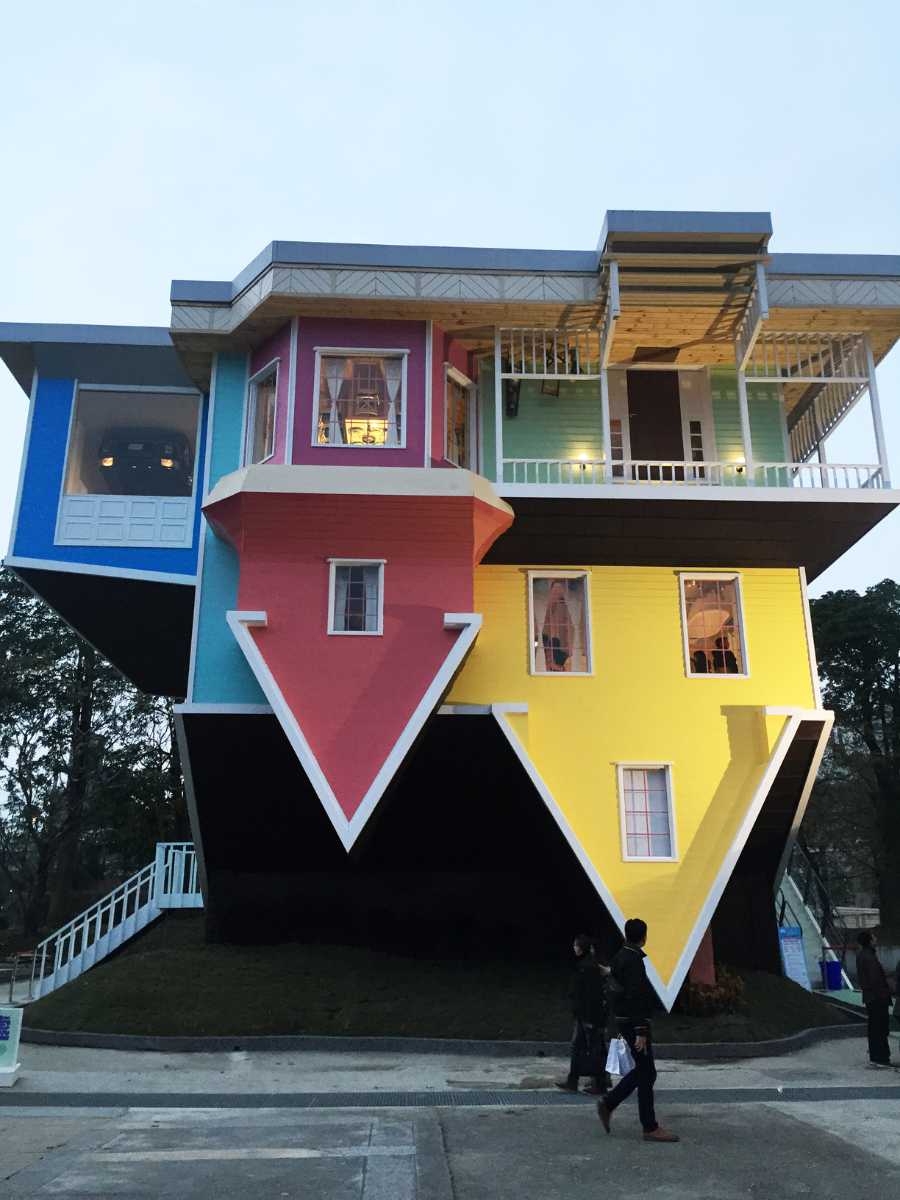 There are tons of shops and restaurants here to spend a few hours soaking up the local art scene and delicious food. The Songshan Cultural and Creative Park is a similar area where you can experience even more creativity.
Where to stay in Taipei
It can be hard to know where to stay in a city as big as Taipei. Wanhua, Zhongzheng, and Da'an
are three of the best districts to stay in but it can help to look at what you primarily want to do while you're there before choosing. If you're big on nightlife, staying near that may also be something to consider.
Meander Taipei: This is a great hostel that isn't brand new but isn't old, either. It's very nice and has dorms and private rooms. It was so good for meeting people without it being a party hostel. It's a short walk from the Ximending Pedestrian Area.
Meander 1948: This is a beautiful modern hostel conveniently located above a 7-Eleven near Taipei Main Station!
Taipei 109 Hostel: This is a great, modern hostel near Ximending. There isn't much for a common area so it might not be the best if you want to meet people or socialize but would be if you like to keep to yourself.
Star Hostel: This is another beautiful modern hostel near Taipei Main Station and its sustainability practices aimed at reducing waste are a major bonus.
How to get around Taipei
The city is made up of 12 administrative districts and while some are better than others for tourists, it's extremely easy to get from one area to another on public transportation.
The easiest and most common way of getting around Taipei is via MRT, their subway system. It's a very easy system to learn and thankfully only has a few lines which help with the ease of understanding it, especially if you're new to subways.
You can get most places in Taipei on the MRT and a little extra walking between stops is a fun way to get to know more of the city.
If you're doing day trips outside of Taipei, you'll likely be using a combination of MRT, trains from Taipei Main Station, and buses. It's fairly easy to get around and if you're ever not sure what you're doing or if you're in the right place, people are very helpful and usually willing to point you in the right direction.
If you're not a fan of mass public transportation, you can always take taxis, walk, or even bike if you're confident about biking in cities. But I would definitely recommend sticking with walking, MRT, trains, and buses.
Best times to visit Taipei
There is no one best time to visit Taipei because every time is a good time to visit Taipei. The best time to visit will mostly depend on your preference of activity, weather, and festivals (if you like those).
I visited in January/February and while it was fairly rainy and a little chilly on occasion, I loved it. It was busy for Chinese New Year but aside from that it didn't seem too bad.
Fall in Taipei – Early September is still pretty hot but it cools off a bit as the weeks go on leading into a very comfortable October, the clearest and driest month in Taipei. It starts to get a little chilly in September before kicking off winter in December.
Winter in Taipei – Winter is going to be a little chilly in Taipei, but not usually below freezing. January is the coldest month of the year but that makes it great for soaking in hot springs! Chinese New Year is in February and while that's a busy time to visit, it's definitely worth it as you can go to the Pingxi Lantern Festival. Snow is pretty rare in Taipei so that shouldn't be a big concern. It can be gray and rainy frequently in February.
Spring in Taipei – Things steadily start to warm up in April and May, flowers start to bloom, and fireflies can be found in some city parks. This is a good time to visit if you don't want cold winters or hot summers.
Summer in Taipei – Summer kicks off in June and this is when you can attend the Dragon Boat Festival. Summer in Taipei is hot and extremely humid making it a not so great time to visit, particularly if you want to do any kind of hiking. You can, however, cool off at one of the Taipei area beaches. Typhoons are most likely in August and September.
Tips for visiting Taipei alone
Visiting Taipei alone doesn't require too much special planning but, in addition to researching the best food ahead of time, there are a few things to know before you go.
Use MRT station and 7-Eleven WiFi – Getting a SIM card or pocket WiFi isn't totally necessary for traveling in Taipei. There are more than 4000 free WiFi hotspots around the city and all MRT stations and 7-Eleven's have free WiFi available. It's easy enough to get around just using that but SIM cards and pocket WiFi are available if you're more comfortable always being connected.
Don't drink the tap water – Tap water in Taiwan isn't safe to drink so you'll either want to bring a filter you trust or get bottled water.
Taipei is very safe – One great thing about Taipei, and Taiwan in general, is that they're very safe to travel around, even as a solo female traveler! Of course, you should still take regular precautions, but it's generally safe, even for walking around alone at night.
Things to do in Taipei alone: Conclusion
There are so many great things to do alone in Taipei, there will be no shortage of ways to stay occupied. If you've been hesitant to visit Taipei alone, fear not. It's fun, safe, and easy to meet people once you're there.