Utah National Parks 3 Day Itinerary: Quick Guide for Adventure Seekers
Looking for the ultimate Utah national parks 3 day itinerary? We've got you covered!
If you're looking for a breathtaking adventure in the great outdoors, then Utah's national parks are the perfect destination.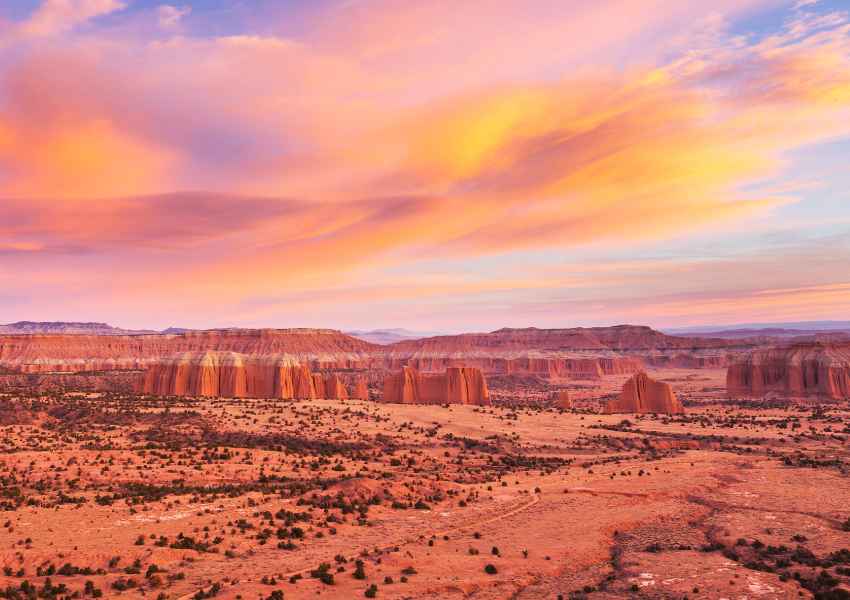 If you're currently planning a road trip to visit Utah's national parks but you only have three days, here's the ultimate guide to how to plan your trip so everything works smoothly!
Is a Utah National Parks 3 Day Itinerary Realistic?
Yes, a Utah national parks 3 day itinerary is realistic, but it depends on how much time you want to spend in each park and what activities you want to do.
Three days may not be enough time to fully explore all the parks, but it is definitely enough time to see some of the highlights and get a taste of what each park has to offer.
With that being said, I recommend visiting only three parks instead of jamming all five into your Utah National Parks 3 day itinerary to be able to actually enjoy your trip instead of stressing out and spending most of your time in the car.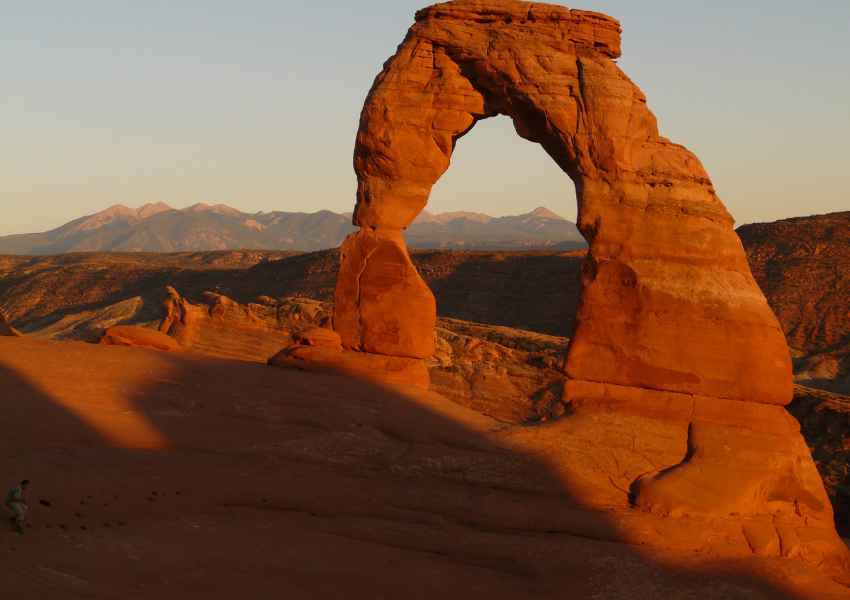 Quick Facts About Utah National Parks
Utah is home to five stunning national parks, affectionately known as the "Mighty 5." They are Zion, Bryce Canyon, Capitol Reef, Arches, and Canyonlands.
Arches National Park is home to over 2,000 natural sandstone arches.
Bryce Canyon National Park is known for its unique geological structures called "hoodoos."
Canyonlands National Park is divided into four districts, each with its own unique features and landscape.
Capitol Reef National Park is named after the white sandstone dome that resembles the U.S. Capitol building.
Zion National Park is home to the Zion Canyon, which is 15 miles long and up to half a mile deep.
The national parks in Utah attract millions of visitors each year, making them some of the most popular national parks in the United States.
Utah's national parks offer a variety of outdoor activities, including hiking, camping, rock climbing, and horseback riding.
The national parks in Utah are home to a diverse range of wildlife, including bighorn sheep, mountain lions, and black bears.
Utah's national parks are also home to important cultural and historical sites, such as ancient Native American rock art and pioneer settlements.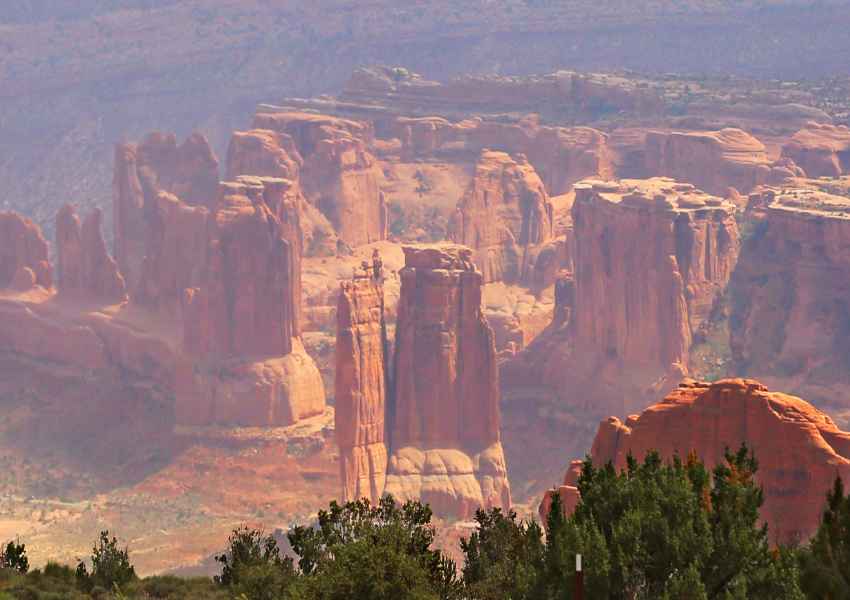 What are Utah's National Parks?
Before we move on to your Utah National Parks 3 day itinerary, let's learn a little bit about what each park is all about!
Zion National Park
Zion National Park is known for its enormous cliffs that come in white and red hues, as well as its gardens that sway in the wind, lush meadows on mesas, and hidden caves.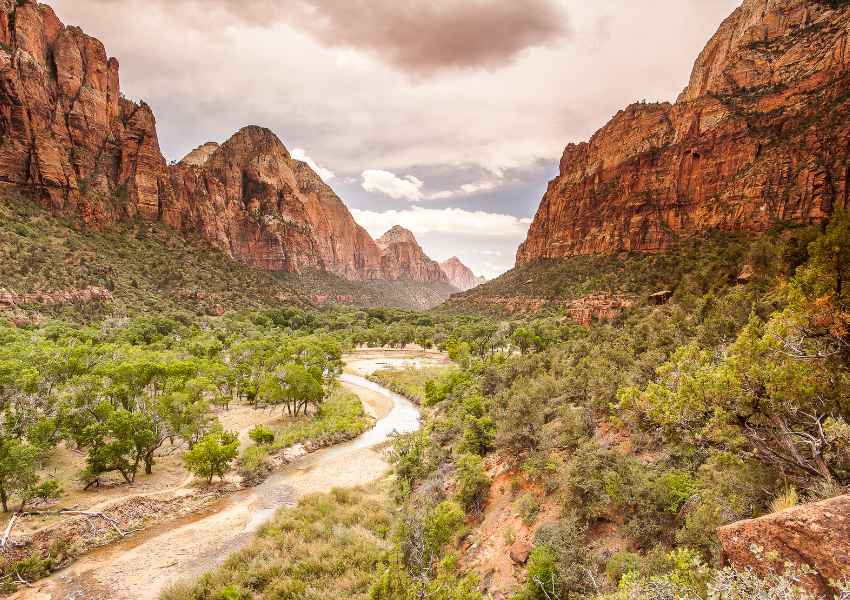 It stands out for its diverse landscapes, ranging from deserts to greenery, and it's also home to a unique variety of wildlife and rich Native American history.
A visit to this park offers a well-rounded experience that combines the best of everything.
Some must-do activities include exploring the Zion Human History Museum to learn about the Paiute people, visiting the Watchman and Tower of the Virgin, hiking several trails such as Canyon Overlook Trail, Emerald Pool Trail, and The Watchman Trail, and for the adventurous, trying the Angel's Landing hike, which is both thrilling and alluring.
Bryce Canyon National Park
Bryce Canyon is renowned for its bizarre-looking landscapes and amphitheaters, featuring the largest collection of hoodoos in the world.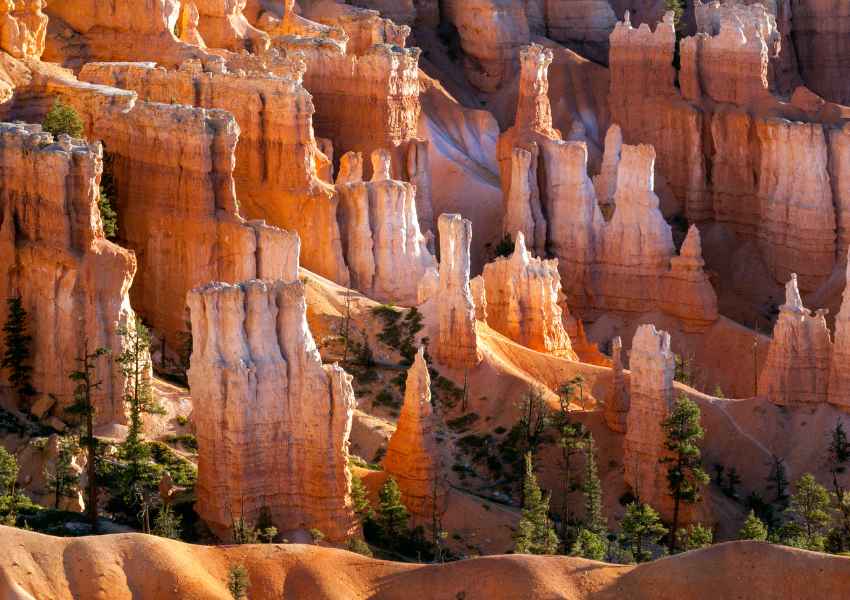 Depending on your interests and how much time you have, there are two great ways to explore the park's striking red landscape.
One option is to drive Highway 12 to see the park's most scenic viewpoints all at once.
Another option is to hike the Queen's Garden to Navajo Loop trail, which is a beautiful trail that offers the chance to stand in front of the world's most incredible amphitheater of hoodoos, as well as see other landscapes such as pine forests, rock tunnels, and red limestone walls.
Other wonderful activities include watching the sunset at Sunset Point, hiking the Bristlecone Loop Trail, and visiting Mossy Cave.
Arches National Park
Arches National Park is focused on showcasing rock arches and other unusual formations, as its name suggests.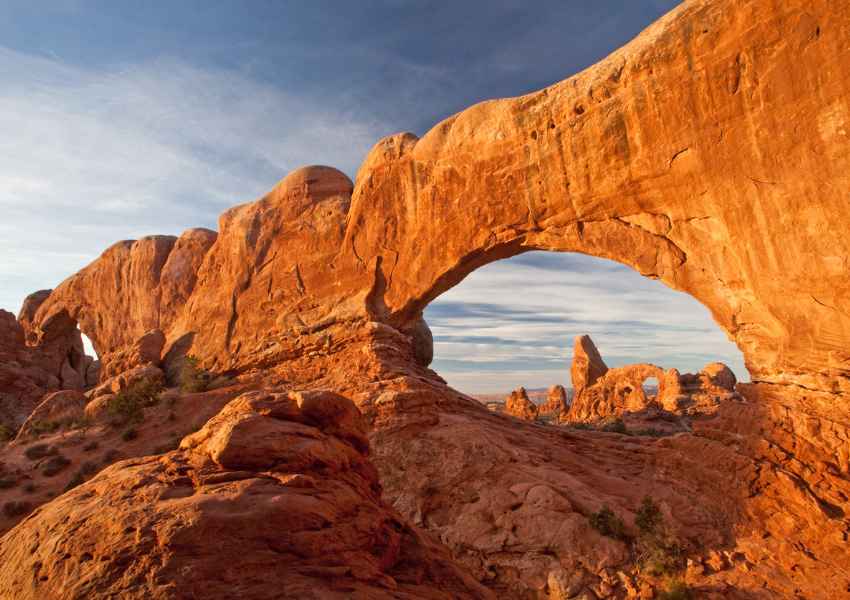 With over 2,000 arches, the park's landscapes are incredibly unique. Despite having so much to see, Arches is relatively small and can be explored in a day.
One of the best ways to see the park is by driving the Arches Scenic Drive, which offers a taste of some of the park's best features.
In addition to driving, Arches has plenty of easy hiking trails that are perfect for those who are inexperienced with hiking in the desert.
One must-do hike is the Delicate Arch hike, which leads to the park's most popular arch. Other incredible trails include The Windows, Double Arch, and Landscape Arch, which is home to the world's longest arch.
Canyonlands National Park
Canyonlands National Park is located near Arches and has a similar landscape.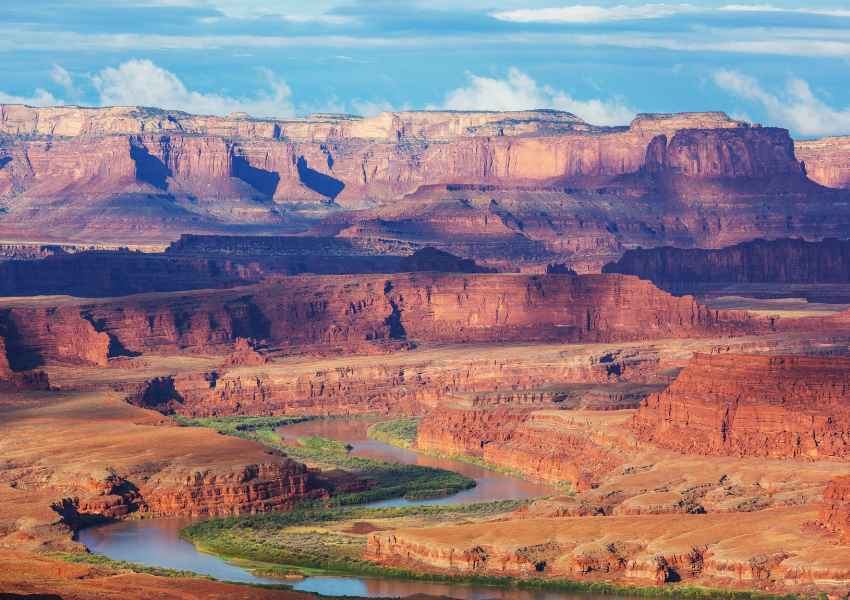 However, the experience at Canyonlands is completely different because it offers expansive views of canyons and scenery that feels like it belongs on Mars.
Canyonlands is massive and divided into three districts: Island in the Sky, The Needles, and The Maze.
For first-time visitors, Island in the Sky is the go-to district as it offers easier hiking trails and access to some of the park's most iconic views.
The Needles District is perfect for those seeking solitude, more challenging hikes, or backpacking adventures.
The Maze is the most remote area in the park and requires special vehicles to access.
While there is much to see in Canyonlands, some must-do activities include driving the scenic route to Upheaval Dome, watching the sunset at Green River Viewpoint, and hiking to Mesa Arch.
Capitol Reef National Park
Although it may be the least well-known of Utah's national parks, Capitol Reef is still worth a visit.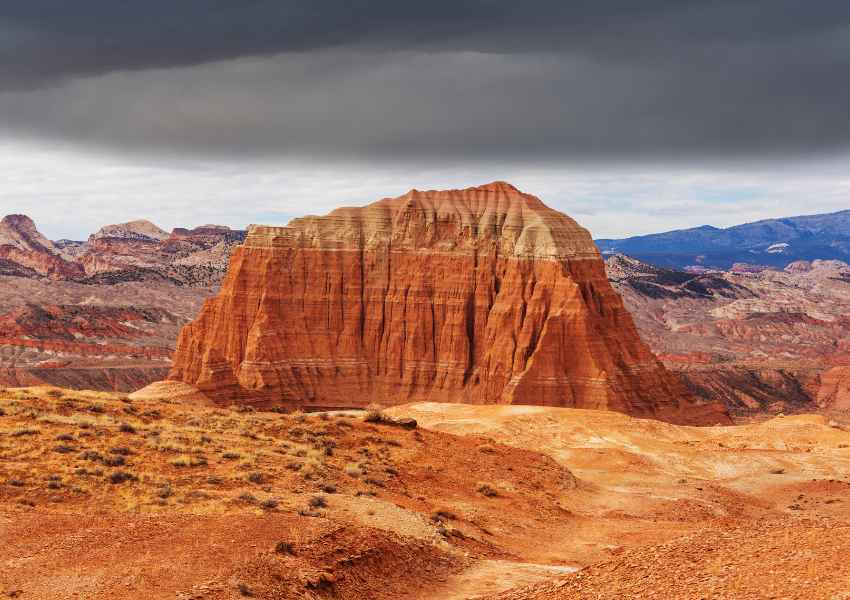 The park's unique landscape is due to its location on the Waterpocket Fold, a massive crack in the earth that formed millions of years ago and created enormous cliffs, canyons, and unusual rock formations.
One must-do activity at Capitol Reef is hiking to Hickman Bridge, which is a relatively short trail that offers views of the park's most iconic landmarks.
Driving the park's scenic loop is also a must to see the highlights, and for a unique experience, visitors can drive down Highway 24 to see a petroglyph panel that was carved thousands of years ago.
You may also like:
Utah National Parks 3 Day Itinerary
Now that we know what each park has to offer, it's time to put together your Utah National Parks 3 Day itinerary! Here are three different options for you:
Option 1: Mighty Landscapes
Day 1: Zion National Park
On your first day, explore the beauty of Zion National Park. Start your day with a scenic drive through the park, admiring its towering red cliffs. Make sure to stop at various viewpoints like the iconic Angel's Landing.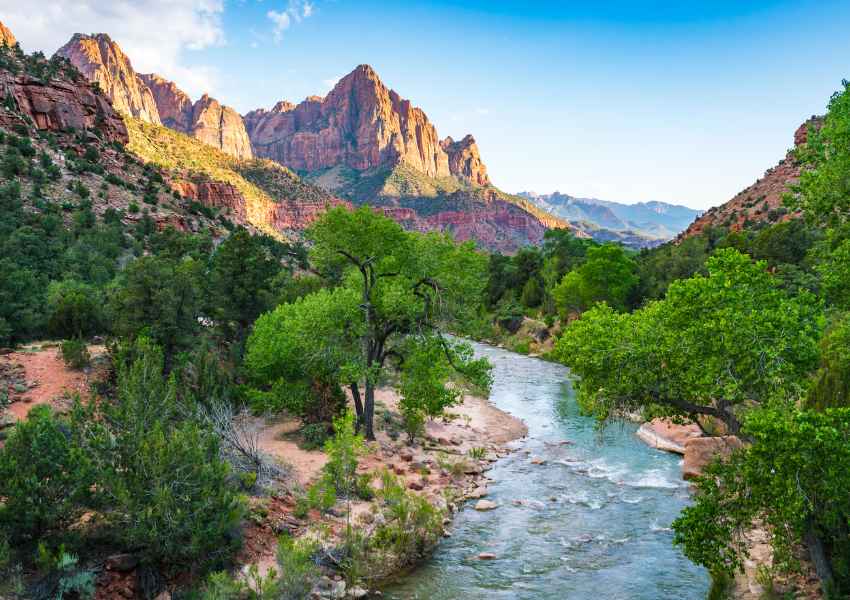 Next, hike the easy Riverside Walk, or if you're feeling adventurous, tackle the challenging Narrows for a unique slot canyon experience.
Afterward, take a break at the Zion Lodge for lunch before continuing your day.
Day 2: Bryce Canyon National Park
You'll spend your second day discovering Bryce Canyon National Park's famous hoodoos and stunning vistas.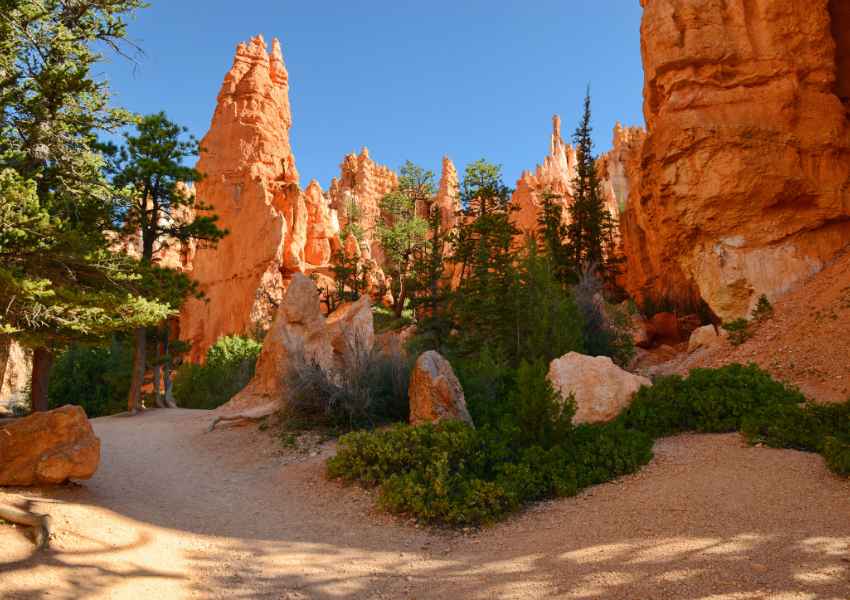 Start by visiting Sunrise Point to see these unique rock formations up close and personal.
Explore the park's many picturesque hiking trails, such as:
Navajo Loop: A short but steep 1.3-mile loop that brings you among the hoodoos
Queens Garden: A relatively easy 1.8-mile hike to see the Queen Victoria hoodoo
Peek-A-Boo Loop: A more challenging 5.5-mile loop offering stunning views
End your day with a visit to Inspiration Point to catch a breathtaking sunset.
Day 3: Capitol Reef National Park
On your final day, head to Capitol Reef National Park.
Begin with a visit to the Visitor Center to get valuable information and maps for your day.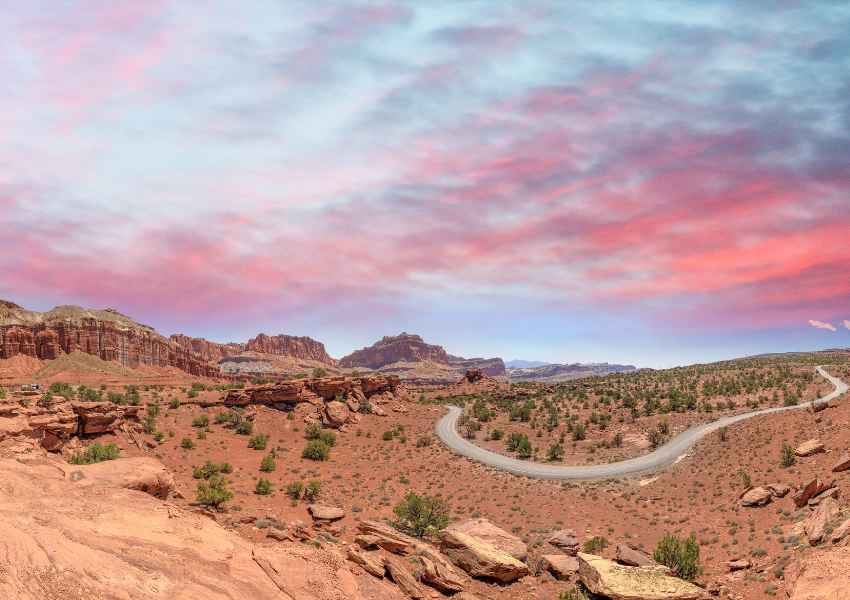 Next, set off to explore the park's main highlights, including:
Hickman Bridge: An easy 2-mile round trip hike to a natural bridge
Cohab Canyon: A moderate 3.4-mile hike with great views and interesting rock formations
Scenic Drive: A leisurely 25-mile round trip drive through the Waterpocket Fold
Don't forget to stop by the Gifford Homestead to enjoy some delicious pies as a treat before leaving the park.
Option 2: Mars Like Scenery
Day 1: Arches National Park
Arches National Park offers stunning, Mars-like landscapes with over 2,000 natural sandstone arches.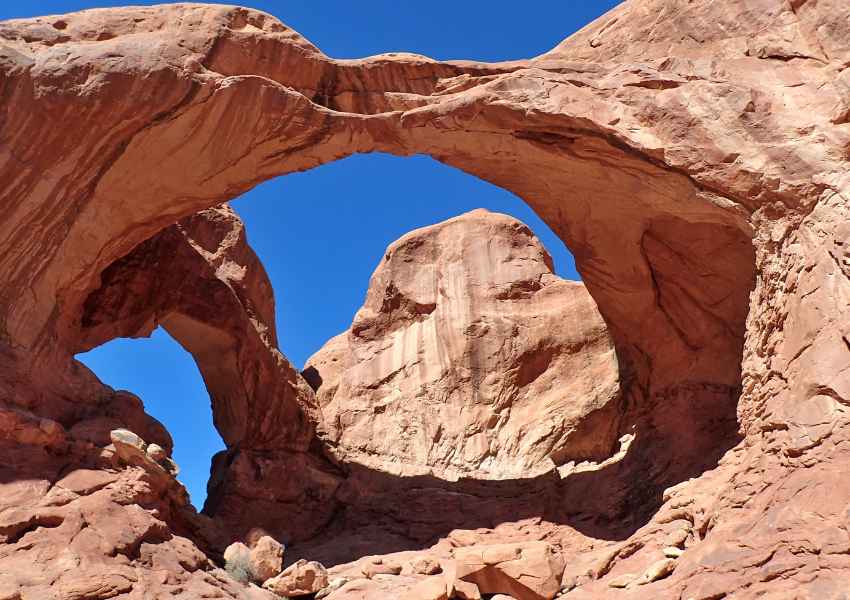 Start your day with a drive through the scenic park road, making stops at iconic spots such as Park Avenue Viewpoint, Balanced Rock, and The Windows Section.
Next, embark on the famous Delicate Arch trail. The hike is moderately challenging, but reaching the famous Delicate Arch will reward you with an Instagram-worthy photo opportunity.
Allocate around 3 hours for the hike, including breaks.
After the hike, head to the Devils Garden Area and explore the Landscape Arch, the longest arch in North America.
Depending on your energy levels, you can venture on to the challenging primitive loop trail or call it a day to recharge for the next adventure.
Day 2: Canyonlands National Park (Island in the Sky)
Island in the Sky is the most accessible district of Canyonlands and offers panoramic vistas and accessible hikes.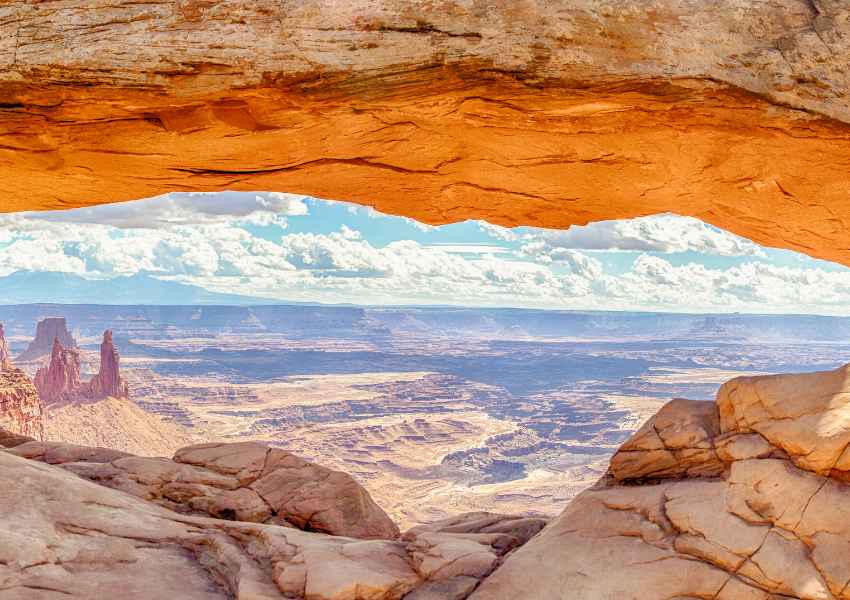 Begin your day at the Mesa Arch, an easy hike to the stunning natural arch that frames the vast Canyonlands' landscape.
Following Mesa Arch, take a scenic drive to the Grand View Point Overlook, admiring the spectacular views of the canyons.
From there, you can either hike the 2-mile round trip Grand View Point Trail or continue driving to other viewpoints such as Buck Canyon and Green River Overlooks.
End your day at the impressive and photogenic Upheaval Dome, where you can choose between an easy hike to the first overlook or a slightly more challenging 1.8-mile loop to the second overlook.
Day 3: Canyonlands National Park (The Needles)
On your last day, explore the rugged beauty of The Needles district, known for its impressive rock formations and Native American rock art.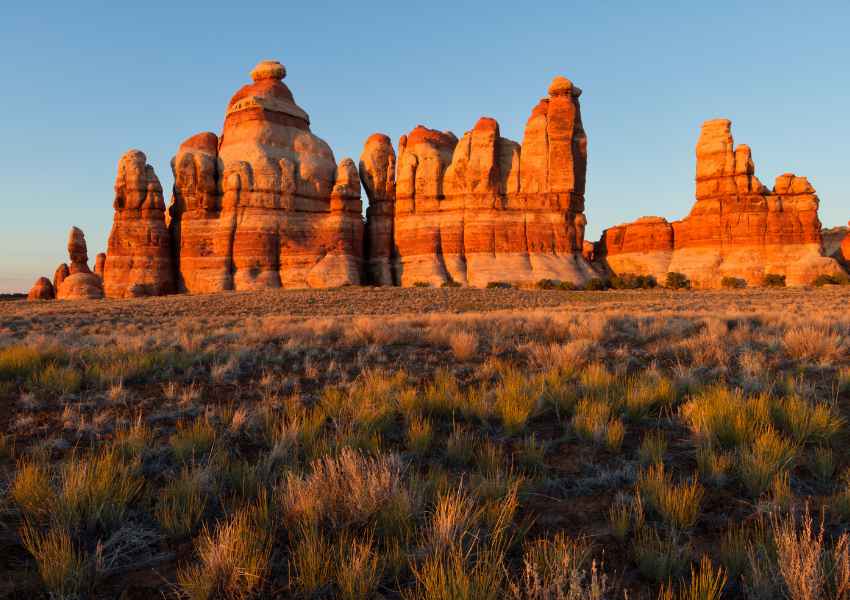 Start with a hike to Cave Spring, a short loop trail that takes you through historic cowboy camps and ancient pictographs, providing a glimpse into the past.
Next, hit the trail to Chesler Park, a moderately challenging hike showcasing beautiful landscapes and rock spires known as "Needles." Allocate around 4-6 hours for this hike, depending on your pace.
Conclude your Mars-like scenery adventure with a visit to the Newspaper Rock State Historical Monument, an impressive panel of ancient petroglyphs etched into the sandstone.
It's an easy and quick stop that doesn't require any hiking and offers a fitting end to your Utah national parks 3 day itinerary.
Option 3: Otherworldly Landscapes
Day 1: Arches National Park
Your first day takes you to Arches National Park and its beautifully alien landscapes.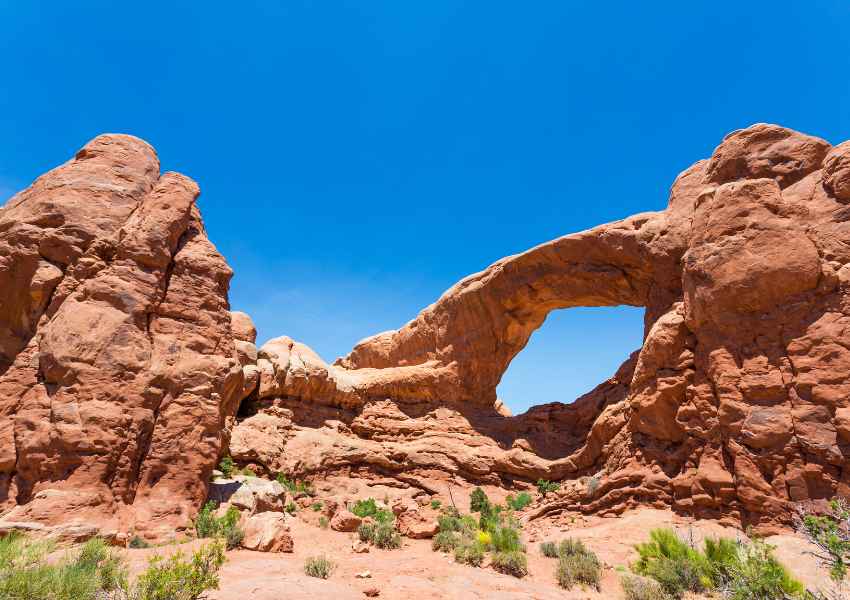 Begin at the Delicate Arch for sunrise, and continue to Landscape Arch and Double O Arch. These surreal formations will surely take your breath away.
Next, hike the Windows Section, including North and South Windows, as well as Turret Arch.
This is a great opportunity for a picnic lunch with a view! Finally, explore Park Avenue before calling it a day.
Day 2: Canyonlands National Park (Island in the Sky)
On day two, visit the Island in the Sky district of Canyonlands.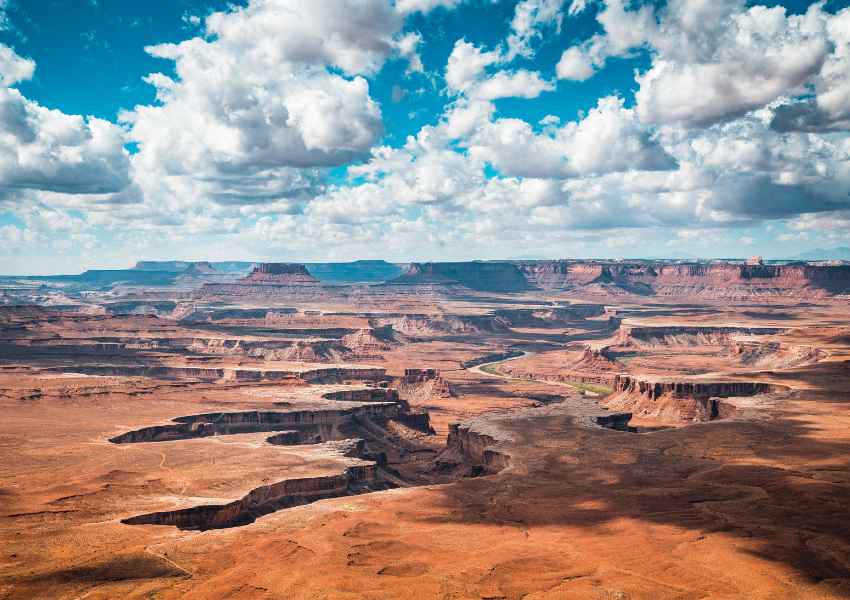 Start at Mesa Arch for sunrise, then continue to Grand View Point, offering panoramic views of the canyons. Break for lunch and then head to Upheaval Dome.
In the afternoon, hike the Aztec Butte Trail, and take in the fascinating Puebloan granary ruin.
End your day with sunset at Green River Overlook, a perfect spot for photography enthusiasts.
Day 3: Capitol Reef National Park
Your last day takes you to Capitol Reef National Park.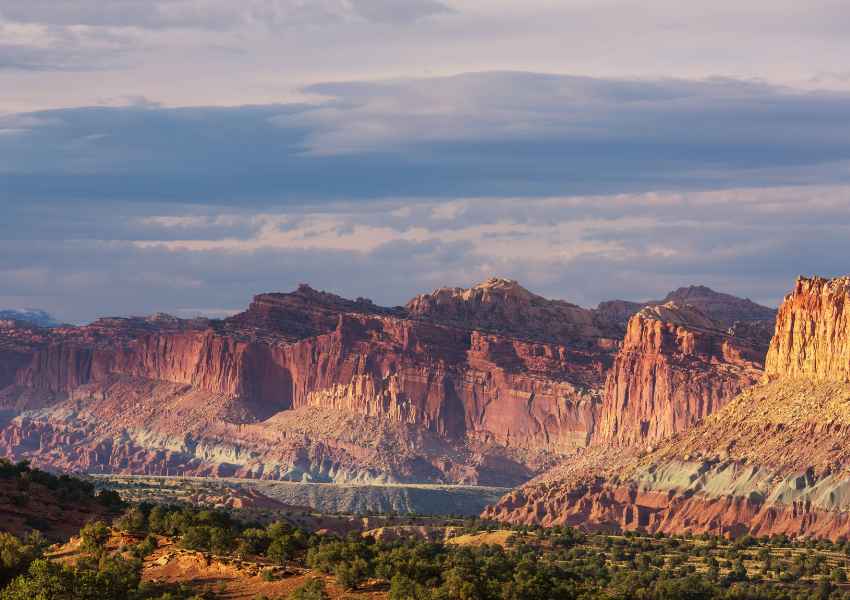 Begin by exploring the Fruita Historic District and visit the original homesteads, schoolhouse, and orchards. Next, hike the Hickman Bridge Trail, home to a stunning natural bridge.
In the afternoon, discover the Petroglyphs at Capitol Reef, and stroll along the Cassidy Arch Trail.
Lastly, enjoy the breathtaking beauty of Sunset Point to end your memorable Utah National Park 3 day itinerary.
Tips and Tricks for a Utah National Park Tour
Plan ahead: When visiting Utah's national parks, it's essential to plan your itinerary in advance.
Make sure to book accommodations, rental cars, and other necessities beforehand, as they can fill up quickly during peak seasons.
This way, you can fully enjoy your 3-day adventure.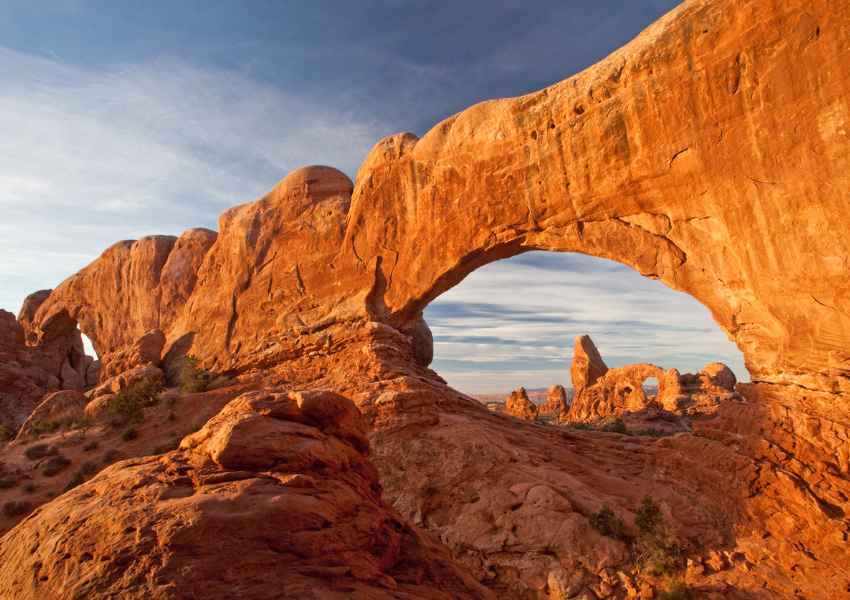 Pack appropriately: Utah's weather can be quite unpredictable, sometimes changing dramatically within a single day.
Be prepared for various weather conditions by packing layers, sunscreen, and a reusable water bottle for hydration.
A sturdy pair of hiking boots is also necessary for navigating trails comfortably.
Visit during off-peak times: If possible, try to visit the national parks during weekdays or in the shoulder seasons (spring and fall).
This will help you avoid crowds, making for a more enjoyable experience.
Plus, it's an added bonus if you're able to experience the beauty of Utah during these colourful times of year!
Take advantage of guided tours: Guided tours are offered at many of the national parks, so don't hesitate to join one.
They can provide valuable insights into the park's history, flora, and fauna, and help you discover hidden gems.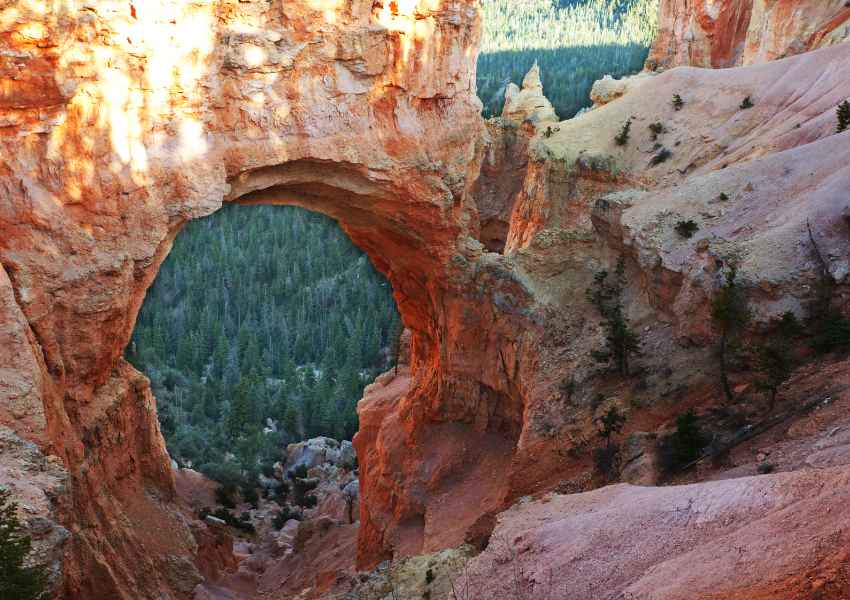 Respect the environment: While exploring Utah's incredible national parks, remember to leave no trace.
That means packing out all waste, not carving into rocks or trees, and respecting wildlife by keeping a safe distance.
Be prepared for limited cell reception: Cell phone reception might be sparse in certain areas of the parks.
Ensure you have downloaded offline maps, and inform someone of your intended route before venturing out.
A small, portable power bank is also helpful for keeping devices charged.
Utah National Parks 3 Day Itinerary: Conclusion
In conclusion, Utah's national parks offer some of the most breathtaking landscapes in the United States, and a 3-day itinerary is a great way to experience some of the highlights.
While it may not be possible to visit all five parks in just three days, prioritizing your activities and planning ahead can help you make the most of your time.
From the towering red cliffs of Zion to the bizarre rock formations of Arches and Bryce Canyon, each park has its own unique beauty and adventure to offer.
Whether you're hiking, driving, or simply taking in the views, a visit to Utah's national parks is definitely an unforgettable experience.