The Best Books on National Parks
Whether you're looking for books on national parks to prepare for your next outdoor adventure, to get inspiration on where to go next, or to gift that friend who loves to explore, here's a list of the best books as recommended by top travel bloggers.
Best Books on National Parks
My First Summer in the Sierra by John Muir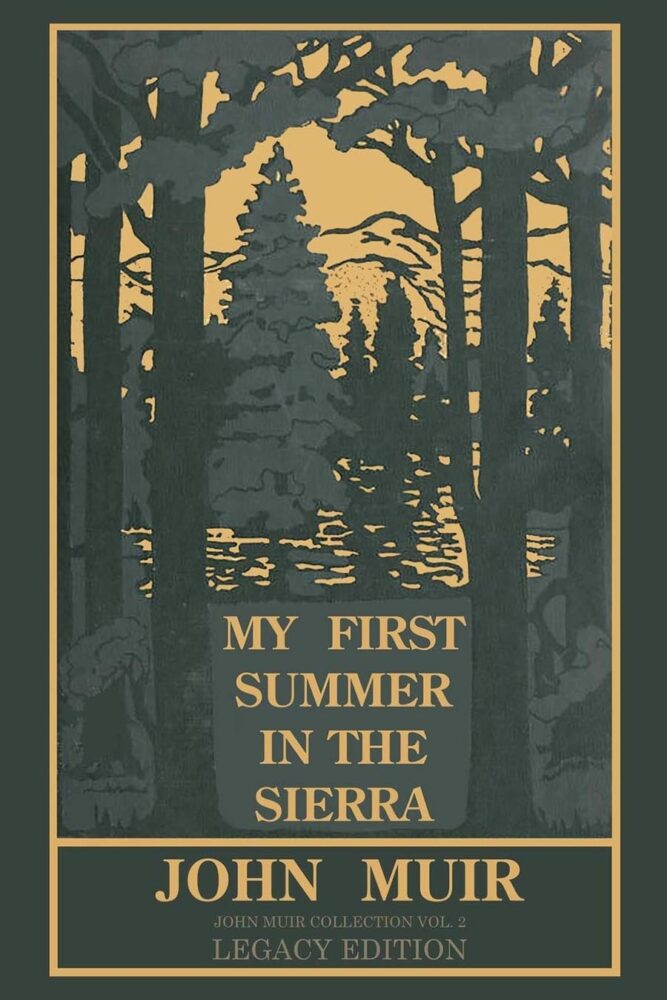 John Muir is a famous naturalist and conservationist known for his involvement in creating the US National Park System. My First Summer in the Sierra chronicles his first long-term stay in the Sierra Nevada mountains.
This classic book is a journal of Muir's experience working as a sheep herder in the summer of 1869 in an area now part of Yosemite National Park. He reveals his interest in sheep herding as nothing more than a paid excuse to explore this magnificent landscape.
During his journey, he walks along the Merced and Tuolumne Rivers, climbs multiple peaks, including Mt. Hoffman, and pays a visit to the towering Yosemite Falls. He describes and sketches the area's flora and fauna in great detail, focusing on the incredible granite formations, roaming black bears, giant Sequoia trees, and shimmering water features that makeup Yosemite National Park.
John Muir's seminal work led him to a lifelong passion for the environment and he eventually became one of the founders of California's Yosemite National Park.
Recommended by Kristina from Off Path Travels
Billionaire Wilderness by Justin Farrell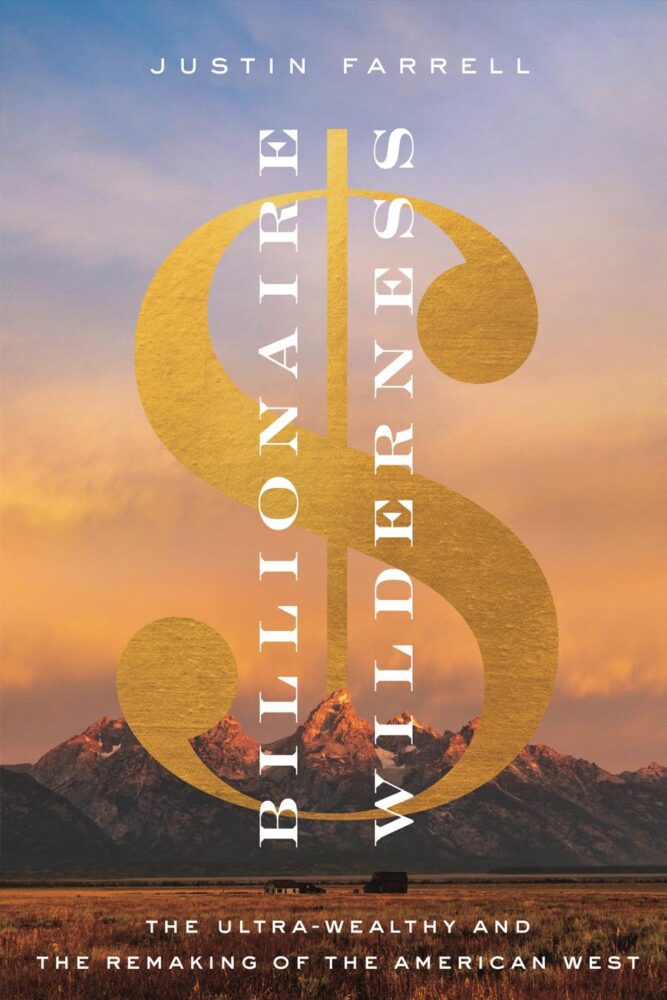 I had Billionaire Wilderness recommended to me by a local librarian while I was spending time in Wyoming, and it easily became my favourite book I've read this year. It is written by Justin Farrell, a Wyoming native that grew up on a working ranch and later became a professor at Yale. This unique insight gave him unparalleled access into a five year deep dive into the socio-economic structure in the communities surrounding Grand Teton National Park and Yellowstone National Park.
In the book, he explores the shifting role wealth plays in the area for those that live near the parks, and how that impacts conservation efforts. He questions what role wealth plays in access to natural spaces, the romanticisation of rural poverty by visitors, and the long-term consequences of pricing out the very people who care for the areas we claim to love most.
This is an especially great read for anyone who is planning on visiting Wyoming's National Parks, but I'd recommend it to anyone who has an interest in conserving natural spaces.
Desert Solitaire by Edward Abbey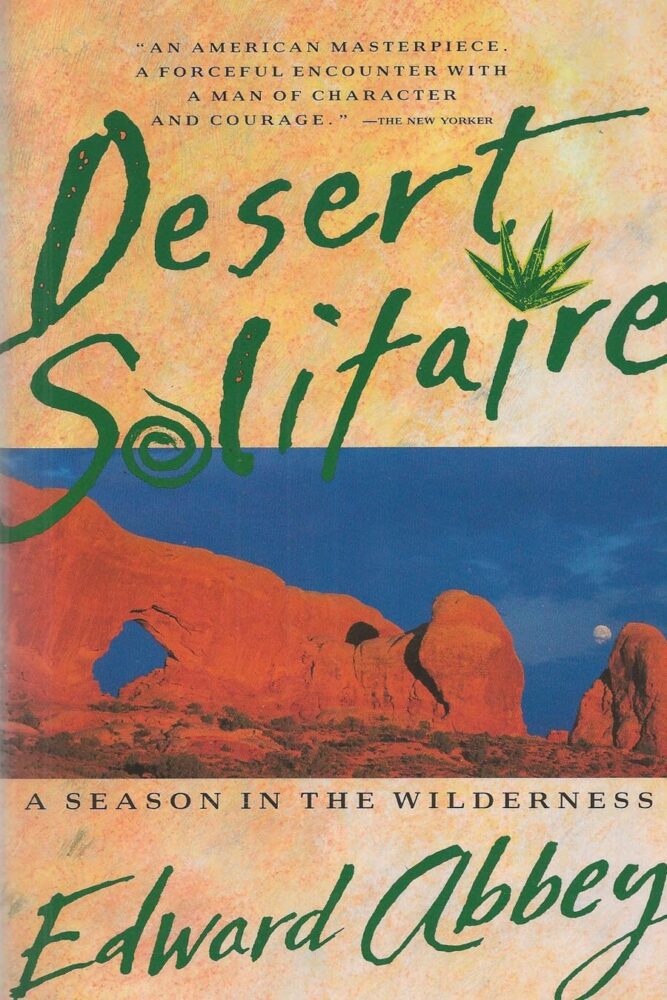 In Desert Solitaire, author Edward Abbey describes in vivid detail his experience working for two years as a Park Ranger in Arches National Park in the 1960s.
He depicts a landscape that is at once punishing and acting in complete harmony, at one point relying on a gopher snake to help rid his park trailer of the mice he fears will attract rattlesnakes. He describes the flora and fauna in great detail, including the ways that the species have evolved symbiotically as part of a larger ecosystem in the harsh climate.
As Abbey notes in the beginning of the book, you shouldn't come to Arches looking to find the park he describes. It no longer exists, instead replaced with a visitor-centric, modern version of the park with activities for groups of all sizes. Desert Solitaire is both a tribute to the park's natural beauty and a bitter critique of the ways that humans have bent nature to their will over many decades.
Still, Abbey evokes a strong relationship to the place; if you want to fall in love with the desert landscape and the idea of sacred wild spaces, Desert Solitaire is a must read.
Recommended by Amber from Amber Everywhere
All Aboard: National Parks A Wildlife Primer by Haily Meyers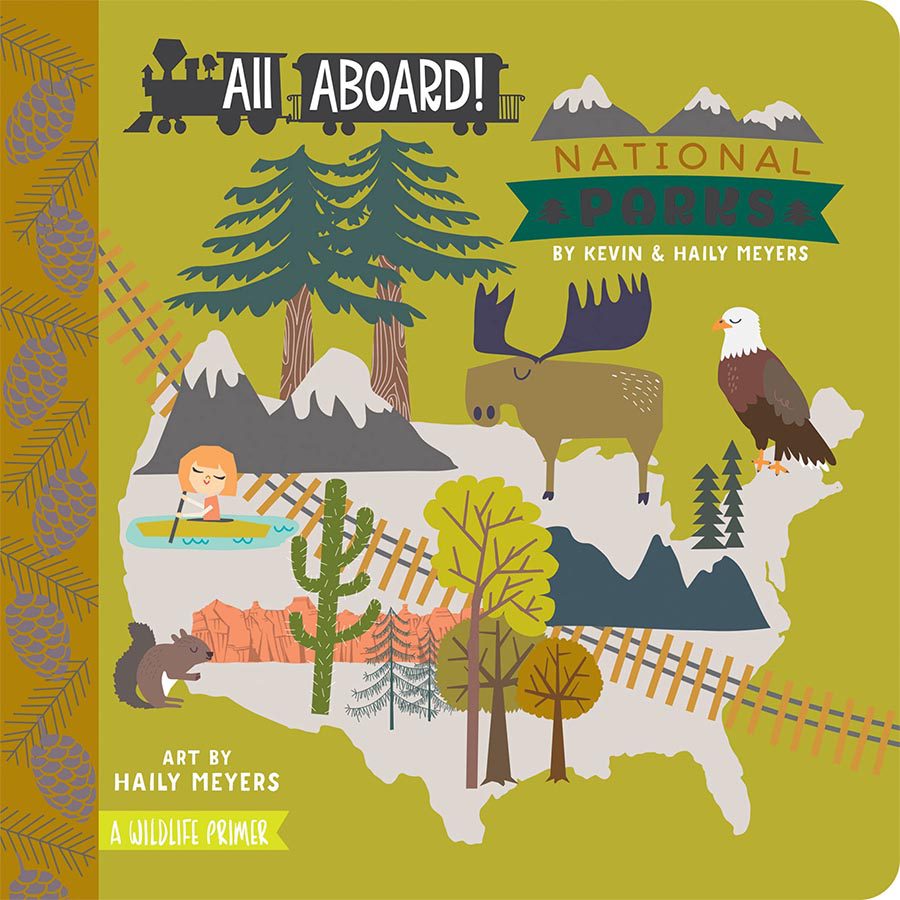 When we were pregnant with our first son, a friend who knew we loved traveling with our kids gifted us All Aboard: National Parks A Wildlife Primer by Haily Meyers.
This book takes readers on a train ride through some of the nation's most popular National Parks. Each page is covered in unique, colorful drawings that draw baby's attention. A short sentence covers one of the main attractions in the National Park, and other items such as animals you might find there are named in the drawing.
We loved this for our infant, but our toddler still reads it as well! He loves looking at the photos of the next National Park we will be visiting.
Grab this adorable book for your little one's library and enjoy a journey across the United States. All Aboard!
Recommended Taylor from Traverse With Taylor
The Bears of Brooks Falls by Michael Fitz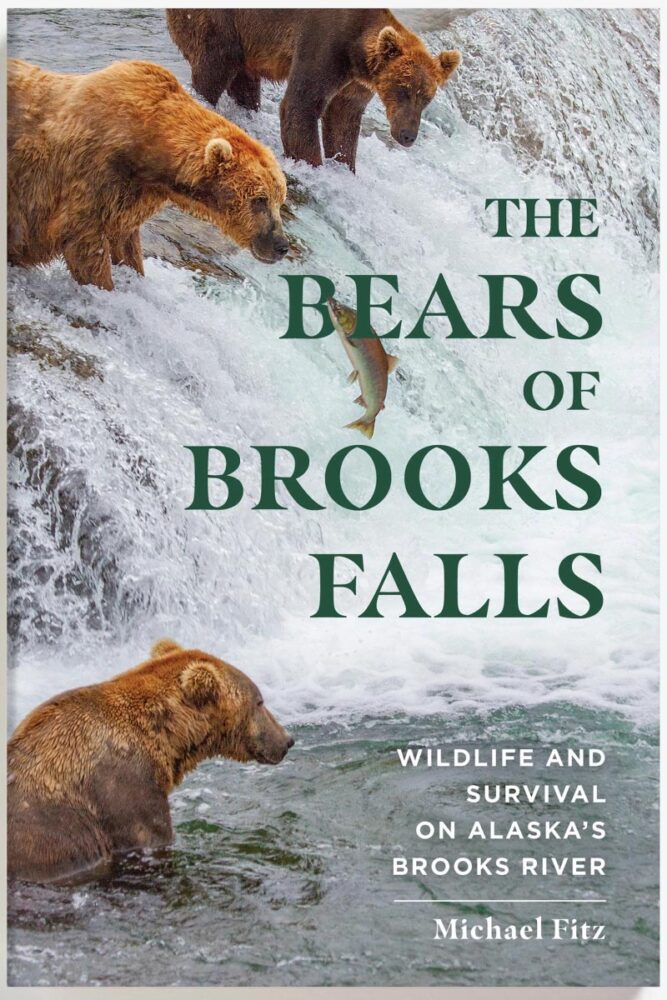 If you've ever seen live camera footage of brown bears feasting on salmon jumping over the lip of a waterfall, you've likely seen the iconic Brooks Falls in Katmai National Park.
The Bears of Brooks Falls is an ode to this waterfall in remote south central Alaska and the bears that made it famous. Each June through September, the bears flock to Brooks River to fatten up on salmon for hibernation. Salmon leap up the cascades by the hundreds of thousands to their spawning grounds, creating a unique habitat where up to fifty brown bears feed (mostly) in harmony together at one time.
This spectacle has stolen the attention of many, following the bear's behavior from home on the Brooks Falls Bear Cam. In his book, Fitz eloquently follows the natural history of the area, the lives of the bears and salmon, and the impact of human activity.
It's a thought provoking overview that shows us that this area is about more than just the bears. Whether you're planning to visit Brooks Falls, or just watching the bears on live camera, this book will give you insight on this special area and the creatures that inhabit it.
Recommended by Ashley from Create Your Own Road Show
Alone on the Wall by Alex Honnold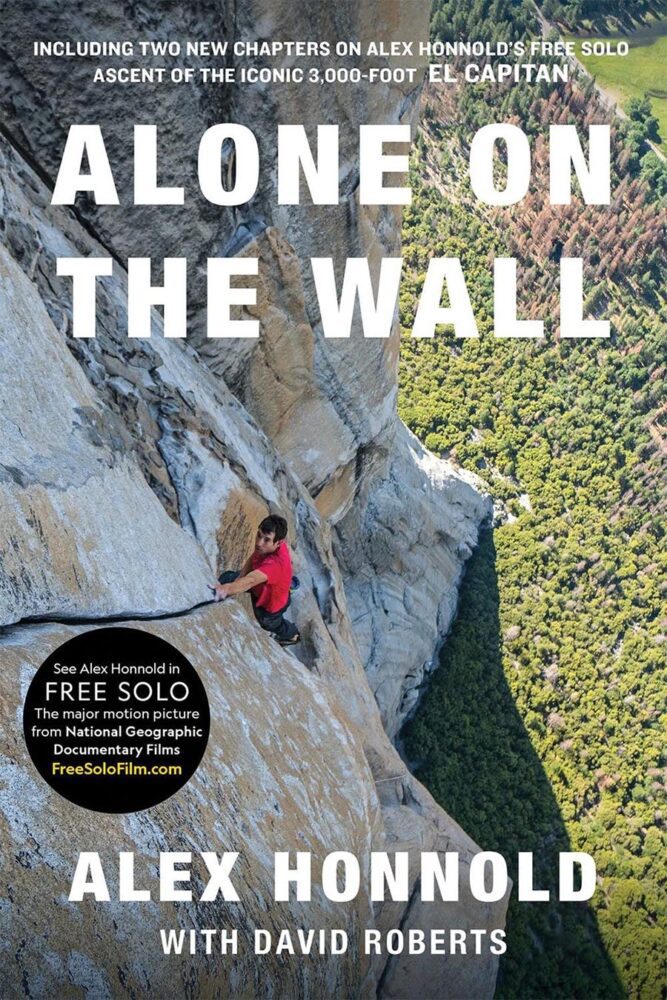 Alone on the Wall is a memoir of Alex Honnold's life and rock climbing career. Though he had been an icon in the climbing community long before, Honnold exploded into the public eye when he became the first person to free solo (climb without ropes) El Capitan in Yosemite National Park.
In Alone on the Wall, Honnold chronicles his young life learning to climb and recounts many of his most famous ascents including Moonlight Buttress in Zion National Park, and Half Dome and El Capitan in Yosemite National Park. This book is an inspirational read for climbers and non climbers alike.
It offers a peak into the psyche of an incredibly daring spirit that is Honnold. You will come away with a greater appreciation for the scale of the rock faces in Yosemite and Zion. Be sure to give Alone on the Wall a read before your visit to these parks. Stare up at Moonlight Buttress in Zion, or Half Dome and El Capitan in Yosemite and stand in awe at the feats of human achievement.
Recommended by Ashley from Create Your Own Road Show
Leave Only Footprints by Conor Knighton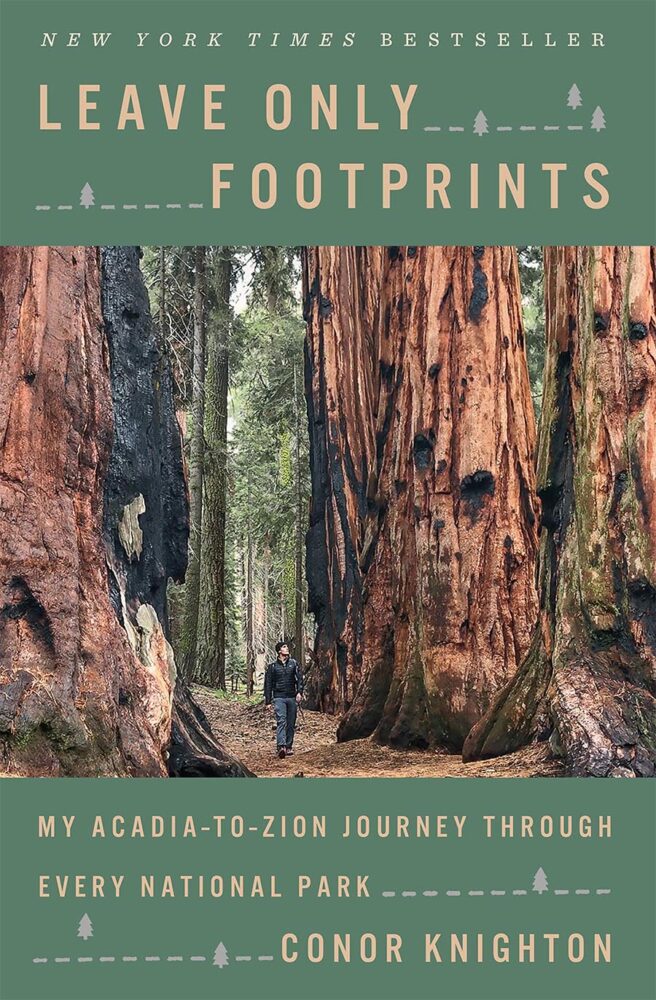 Leave Only Footprints is about a man's journey of finding himself through seeing the National Parks.
The memoir begins with Conor Knighton, the author, on his way to the Badlands on what would have been his wedding day. Only it isn't, because his fiance decided she didn't want to get married. Instead, she up and left him with very little warning.
After reading a news article about the upcoming 100th birthday of the National Park Service, Conor realized he wanted to try to see all the national parks within one year. There were 59 parks when he made this goal for himself.
Each chapter discusses one to four parks. They are grouped into categories in a way that sometimes feels strange at first until Conor reveals why he has done so. For instance, one of the chapters is on animals. It includes the Everglades, Channel Islands, Pinnacles, and Death Valley. An unusual pairing that doesn't include Yellowstone as you might expect.
The memoir is humorous and easy to read. Each chapter is a self-contained small glimpse at a few parks, so you can read the entire book at once or just a chapter here or there.
What starts with a sad turn of events leads the readers through an engaging story of learning about the national parks and watching Conor grow throughout the experience.
Recommended Jenny at Traveling In Focus
Cold Mountain Path by Tom Kizzia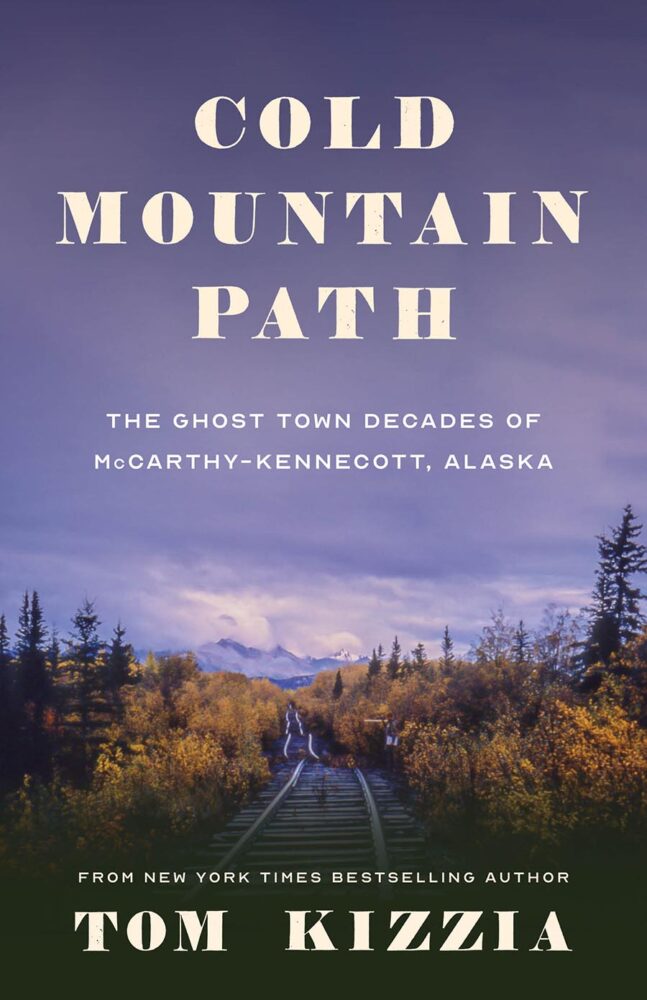 Tom Kizzia's novel, Cold Mountain Path immerses readers in the rich histories and fascinating stories of Kennicott and McCarthy, Alaska, a former mining community that was mostly abandoned after the closure of the Kennecott Mine. The last copper train departed Kennicott in 1938 leaving a once-booming mining town a ghost town.
Today the two remote communities are nestled in the heart of what is now Wrangell-St. Elias National Park providing a gateway to endless exploration for outdoor enthusiasts. The towns have a unique charm and Kizzia's novel offers an intriguing look at this magnificent place that time had once forgotten.
The book is an intimate portrait of this area that has seen both good times and horrific times. It is also a reminder of the resilience of the human spirit. You will be left laughing with the unique characters presented in the story yet also on the edge of your seat with despair as you are immersed in the tragedy outlined in the second half of the book.
Kizzia's book is a must-read for anyone interested in the history of Alaska, the remote wilderness towns within Wrangell St Elias National Park, and the story of how one small town managed to reinvent itself. Cold Mountain Path was published by Jeremy Pataky, of Porphyry Press, who lives in the small town of McCarthy, Alaska.
Recommended by Heather Kasvinsky from This Noshtalgic Life
Roaming America by Renee Hahnel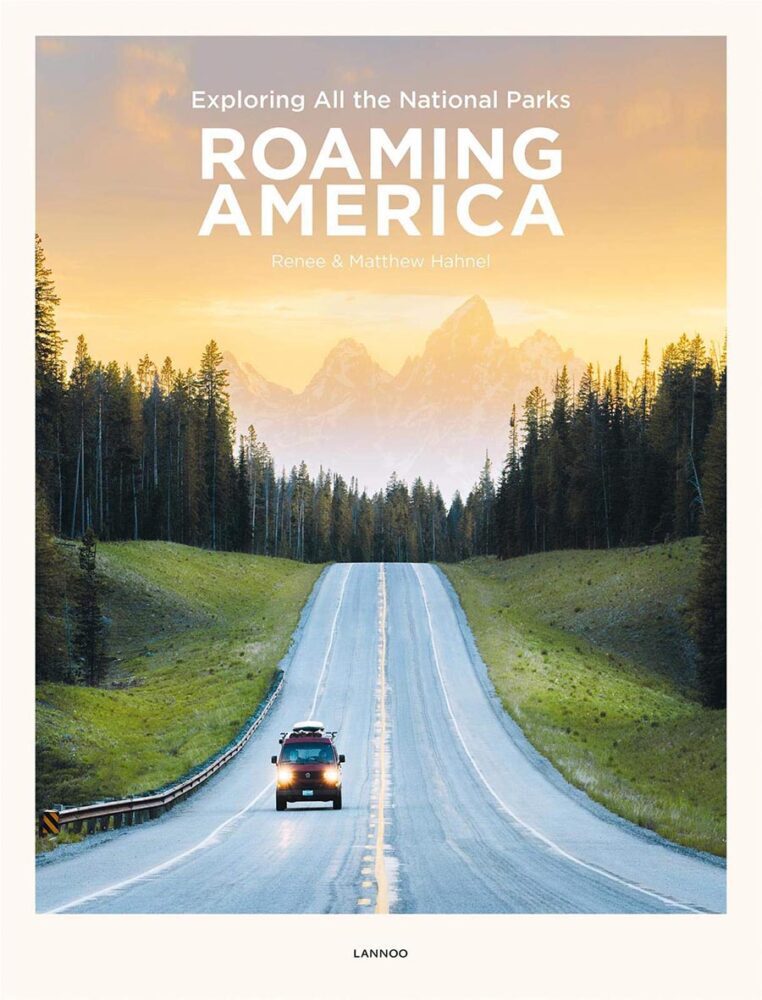 If you're interested in national parks, hiking, or photography, you probably have heard of Renee Hahnel- better known as Renee Roaming on Instagram and Tik Tok.
Renee is an Australian photographer, who was given the opportunity, along with her husband, Matt, to take the ultimate road trip to all of the U.S. National Parks. The end result is Roaming America, which is stuffed to the brim with jaw-dropping photos and practical advice, from how to plan a road trip to the national parks to specific recommendations for first time travelers on the best hikes and accommodations in each national park.
So whether you're looking for inspiration on how to plan your trip to Bryce Canyon National Park or pondering which national park in Alaska is worth a visit, consider picking up a copy of Roaming America and finding yourself lost in the dreamy photography of the United States' incredibly diverse and luscious scenery.
Recommended by Jessica from Uprooted Traveler
One Man's Wilderness: An Alaskan Odyssey by Sam Keith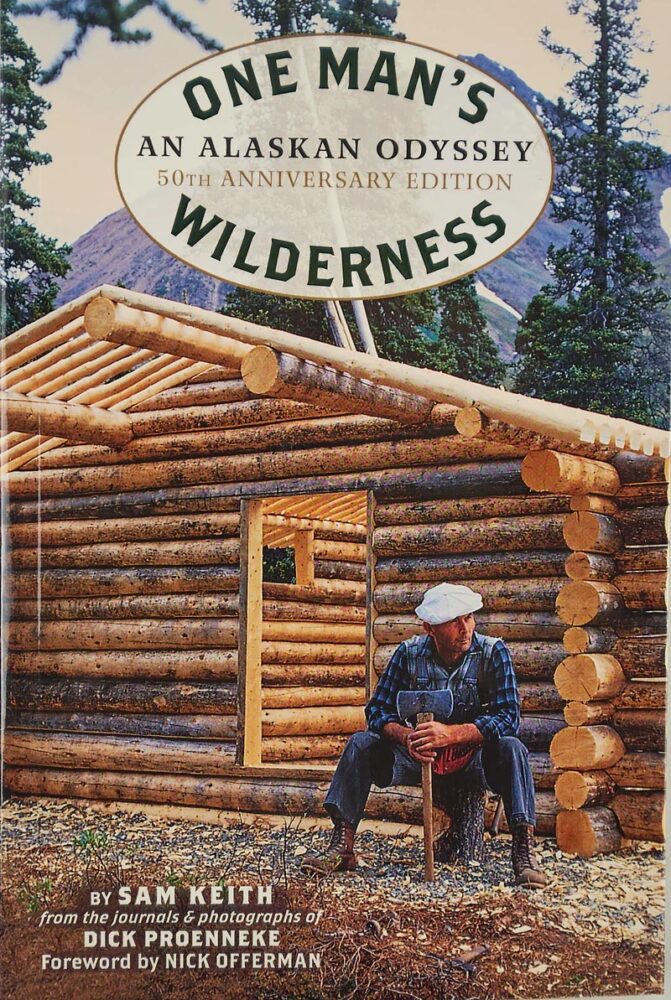 One of the most exciting books set in National Parks in the USA is One Man's Wilderness. It was first published in 1973 and is still adored today.
It's defined as an Odyssey, an adventure story chronicling the life of Richard Proenneke who retreated to the Alaskan wilderness to build a home away from civilisation. In 1968, Proenneke decided to leave the rat race and build a cabin by hand near Twin Lakes in the Lake Clark National Park.
He built the cabin when he was 51, and lived there for more than 30 years. One Man's Wilderness is his story for the first 16 months of his Alaskan wilderness dream. It's a story of one man's determination, of adventure and survival.
The story was put together using Proenneke's journals and a series of photographs. It's an easy to read, fast paced novel with some thought provoking elements.
If you like novels that are poetically written and captivating, then you're going to enjoy this book.
Recommended by Louisa Smith from Epic Book Society
Subpar Parks: America's Most Extraordinary National Parks and Their Least Impressed Visitors by Amber Share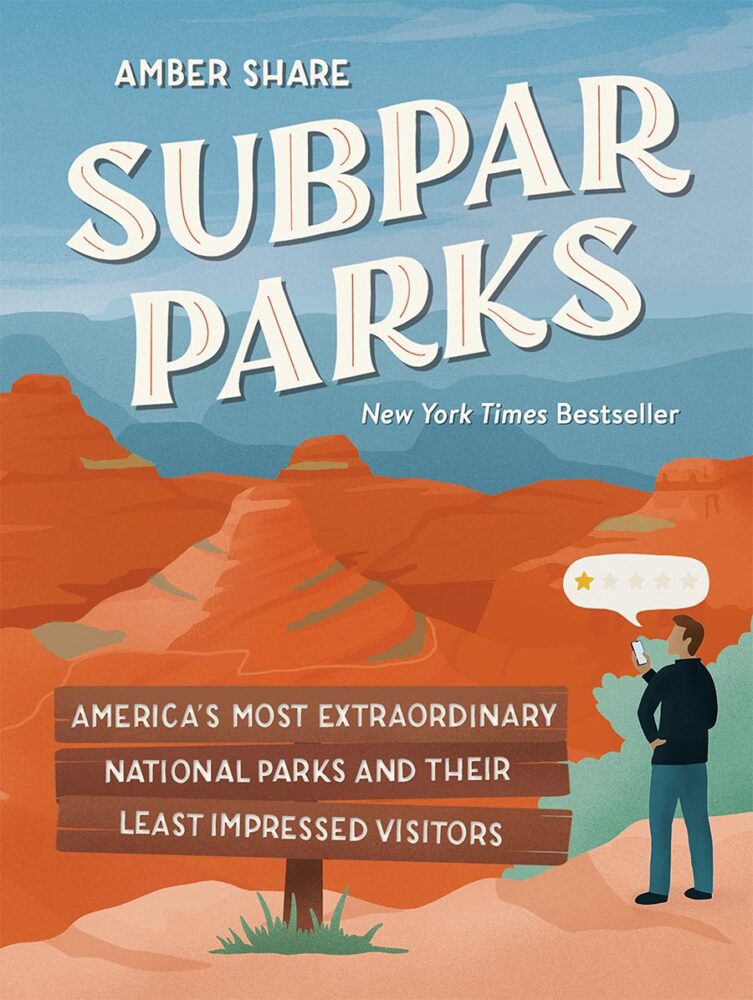 With a completely different approach to covering the National Parks, Subpar Parks is a humorous and inspiring book that will make you laugh and give you a unique perspective for your next National Parks trip.
Each National Park is introduced with a negative, and funny, review of the National Park. For example, after visiting Arches National Park, a disappointed reviewer wrote "Looks nothing like the license plate," or for Rocky Mountain National Park, an unhappy reviewer wrote "super unimpressive."
Each negative review is combined with beautiful artwork and a brief, and humorous overview of what to find in the park. You can also find ranger tips that suggest new and different things to explore in each park that will get you off the beaten path.
While the book doesn't have detailed information to help you plan your next adventure, you can use this for inspiration, and to help you decide which park is next on your list to explore. Our family has read Subpar Parks more than any of our National Parks books, and the book sits right on our coffee table and has been known to make our guests laugh out loud.
Recommended by Gretchen from Chasing ADVNTR
SAVE THIS POST ON THE BEST BOOKS ON NATIONAL PARKS