The Best Things to Do on a Trip to Switzerland
Switzerland's breathtaking scenery will leave you in awe. From the stunning snow-capped mountains of the Alps to charming villages exuding a fairy-tale appeal, Switzerland is one of the world's most beautiful countries.
If you're looking for the best things to do on a trip to Switzerland, you will have plenty of choices regardless of the holiday you desire.
From skiing in the Alps to a camping adventure and exploring the picturesque towns and villages, here are the best things to do for an unforgettable Swiss holiday.
The Best Things to Do on a Trip to Switzerland
Go Skiing
As one of the top destinations for a winter holiday, there's no better reason to visit Switzerland than to enjoy an incredible skiing adventure, whether you're a beginner or a snow expert.
St. Moritz, home to 87 pistes and has hosted the Winter Olympic Games, is one of the best places to visit for skiing. Zermatt is another ideal destination for a skiing holiday, offering 360 km of runs at Switzerland's highest ski area.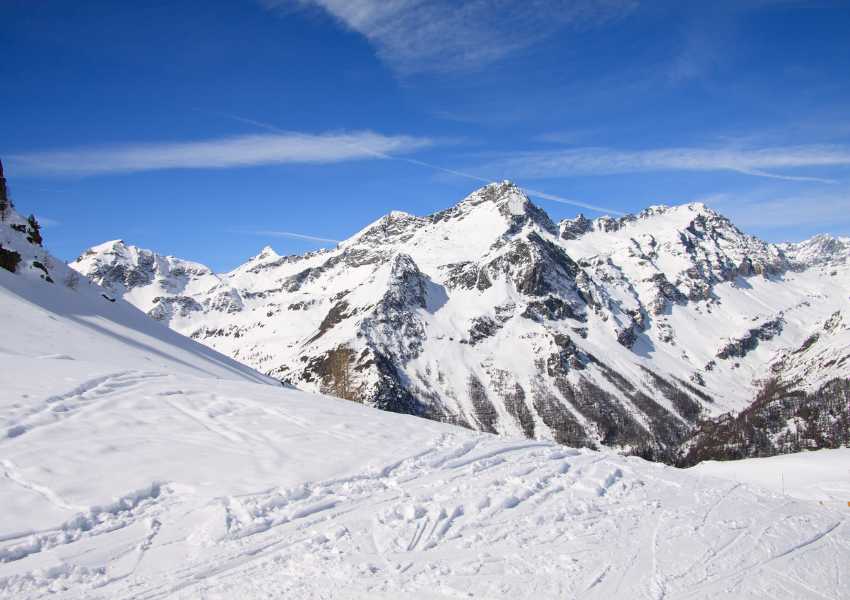 Davos, which has the largest winter sports area of Europe, has multiple ski resorts interconnected to offer beginner slopes and off-piste terrains more suited for advanced skiers.
Those seeking a more relaxed vibe should visit the smaller ski resorts in Switzerland. Saas-Fee, a picturesque town in the Valais, has 37 km of beginner trails and ski areas for beginners and kids. Meanwhile, Arosa Lenzerheide resort offers winter sunshine and plenty of groomed runs ideal for intermediate skiers.
Skiing in Switzerland is not just a sport but a social adventure, a fantastic way to bond with loved ones. At the end of a day-long skiing session, skiers would head to a mountaintop restaurant to indulge in a cup of hot chocolate or fondues and share fun stories by the fireplace.
Enjoy a Camping Adventure
Switzerland offers a wide range of camping experiences, from sleeping under a canvas tent to relaxing in a giant bubble while stargazing. Camping is very popular in Switzerland, and many companies offer international summer camps for those who want to experience this type of adventure. These companies can arrange ski and snowboard camps, summer day camps, and year-round outdoor education and language camps for schools.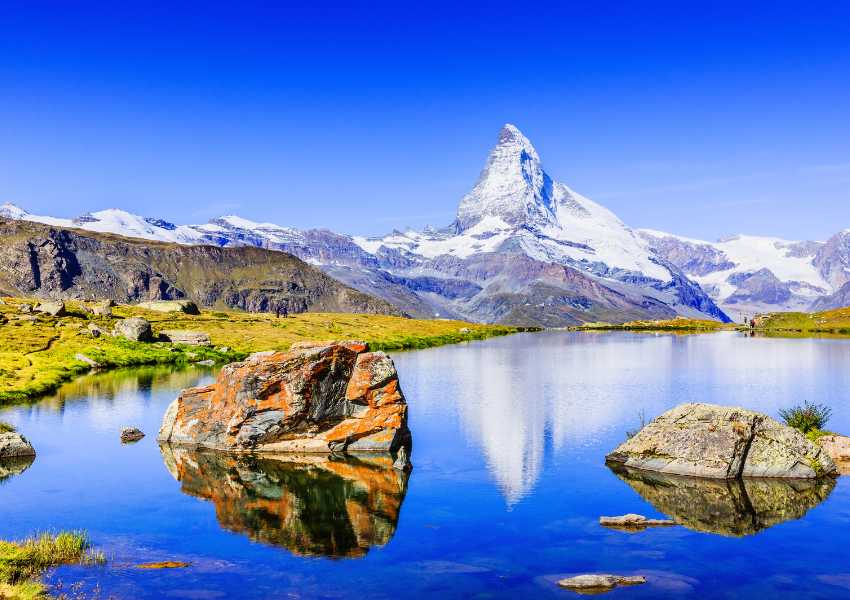 Swiss campgrounds are organized into several plots with varying prices, depending on the location and size. Most have playgrounds, sports facilities, and a swimming pool, perfect for families with kids. Some campgrounds can also organize leisure activities like hiking and cycling. If you have no camping equipment, you can rent from the campground, which offers canvas tents, cabins, RVs, etc.
Wild camping is generally allowed in Switzerland but with some restrictions. You cannot camp in protected areas, nature reserves, and Swiss National Parks. You will find signs posted at the entrance to let you know if camping is allowed. You can camp on private land, but you must get permission from the owner. Be sure not to leave any trace behind and pack out all trash and human waste.
Hike in the Swiss Alps
While the Swiss Alps are more famous for skiing, it also offers the perfect setting for hiking, from short day hikes to multi-day treks. If you're up for thrilling adventures, you can conquer the Matterhorn, one of the highest summits in the Alps. You can trek part of the 4,478 meters of the mountain, which sits right at the border between Italy and Switzerland.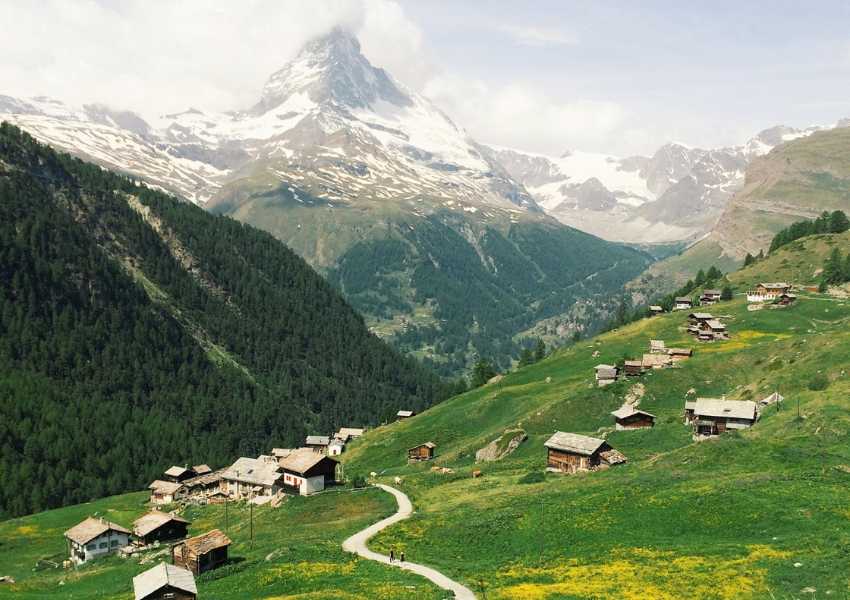 Getting to the top of the Matterhorn is a generally moderate hike taking eight to twelve hours, depending on your fitness level, how often you stop, and the route variations along the way. The best starting point is Zermatt, and If you want to conquer it within the day, leave as soon as the sun rises. Look for the cable car line and start your hike by following it.
If you find the climb to Matterhorn daunting, you can try Mount Titlis in the Uri Alps. The mountain has several trails suitable for all levels of hikers, from easy, one-hour walks to the more advanced climbers while enjoying the stunning Alpine scenery.
Stay in a Cosy Chalet
For an unforgettable Swiss holiday, you should stay in one of the great chalets spread across Switzerland, offering a tranquil, peaceful, and relaxing environment. Saas-Fee, in particular, has some of the most luxury chalet rentals, the perfect place to escape the hustle and bustle and enjoy the breathtaking sceneries of the Alps.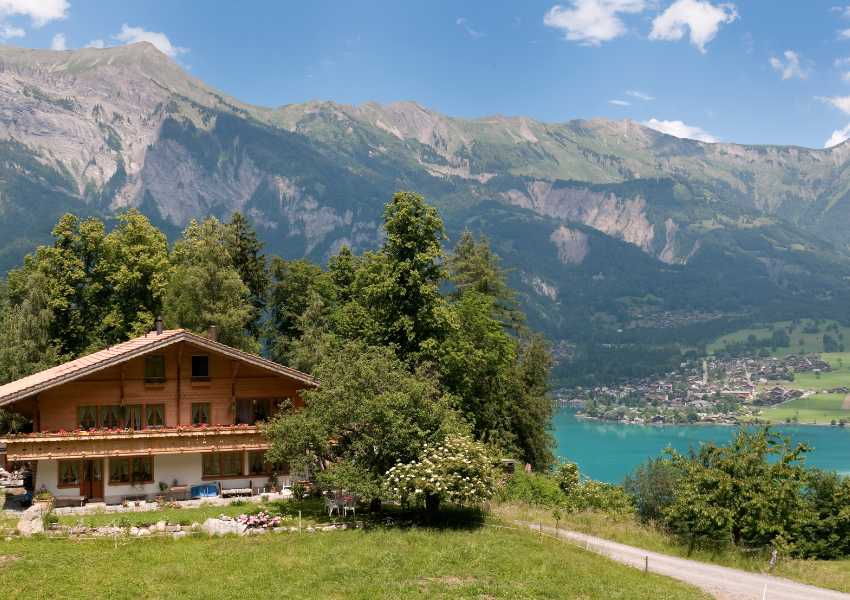 Typically perched high up in the mountains, you can guarantee epic views when staying in a Swiss chalet. You will have the entire accommodation for your group, allowing you to enjoy privacy while on a ski holiday. Chalet rentals are the perfect option for families and big groups, with some of these rentals capable of sleeping up to ten guests! Whether you come to Switzerland to ski or not, a ski chalet offers the ultimate to relax while spending quality time with your loved ones.
Some chalet rentals offer a more luxurious experience while maintaining the relaxed privacy of self-catered holiday accommodation. You can spend your day skiing, relaxing in a heated pool and spa, working out in a gym, or indulging in delectable meals prepared by a private chef.
Explore the Towns and Villages
Switzerland is gorgeous regardless of the time of the year, but the small towns and villages truly pack on the magic. Thus, one of the best things to do on your visit to Switzerland is to explore some of its most beautiful towns and villages.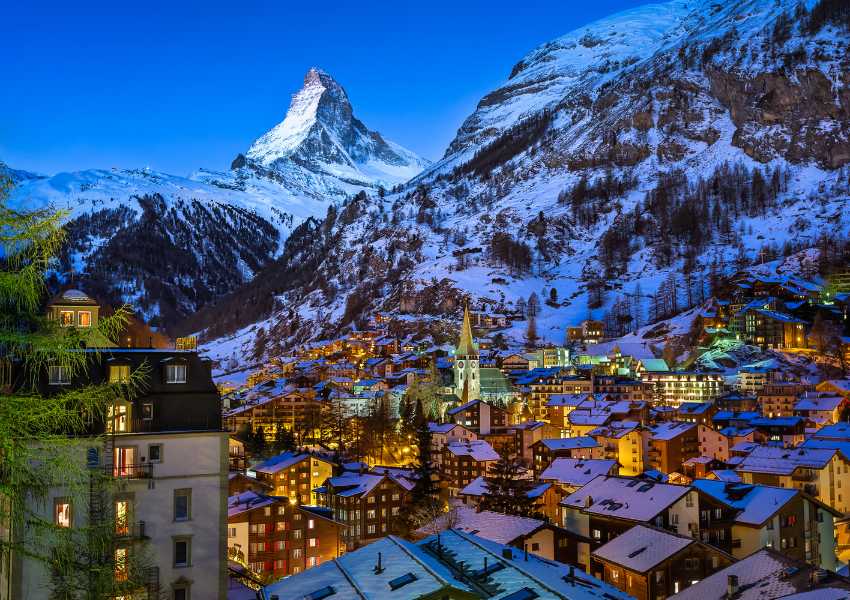 The ski resort towns of St. Moritz and Zermatt are some of the most charming places to explore, especially in winter, although Gstaad and Grindelwald are equally stunning and with smaller crowds.
As the highest town in the Swiss Alps, Davos attracts winter sports enthusiasts and is also a great place to shop, offering excellent dining experiences with the stunning mountain scenery in the surrounding. St. Gallen is also a lovely place to explore, which has a car-free Old Town Centre lined with centuries-old houses.