BOHO Bohemian Boutique Hotel in Curacao: Review
Back in February, I had the chance to visit Curaçao in the Netherland Antilles (Caribbean) for my best friend's 30th birthday. I had traveled to Curaçao previously on a press trip, but this time around, I had the chance to stay a while longer on the island and to get to know it on a more personal level.
Aside from loving all the activities to do in Curaçao and all the incredibly photogenic spots the island has to offer, one of the best things about my trip was getting to stay at BOHO Bohemian Boutique Hotel.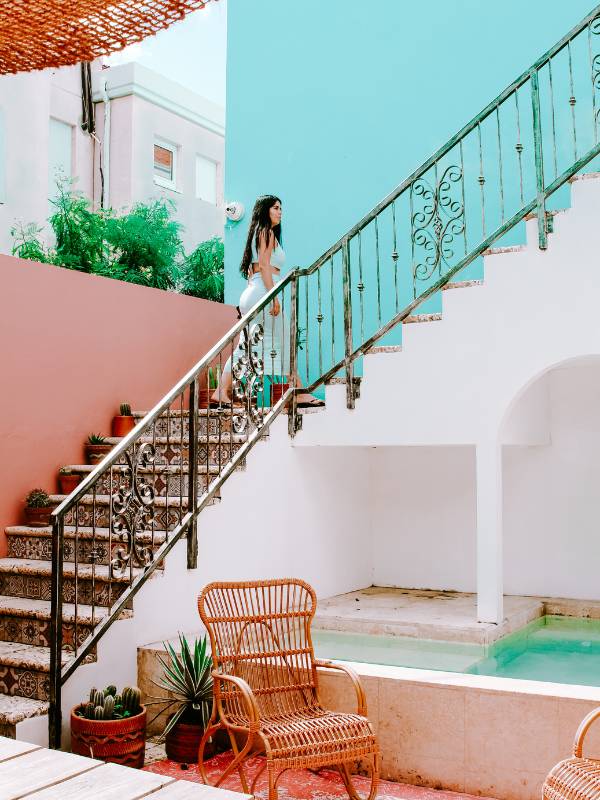 This was the second time I stayed here and I loved it just as much as I did the first time. Not only is the hotel incredibly beautiful (you can tell the owners have a true love for design!), but the entire team behind BOHO is a dream.
Here's everything you need to know about staying at this boho-style oasis in the middle of Willemstad.
Rooms
BOHO Boutique Hotel has 21 rooms, each of which comes with its own unique decoration and charm.
They offer regular rooms, rooms with a balcony (with beautiful views of Pietermaai district included), and one Loft at the very top which has its own terrace and offers plenty of privacy (this was my favorite room, but it does book out quickly!)
All rooms offer the following:
Free wifi
Kitchen with mini fridge and coffee maker
AC
Smart TV with Netflix
Safe box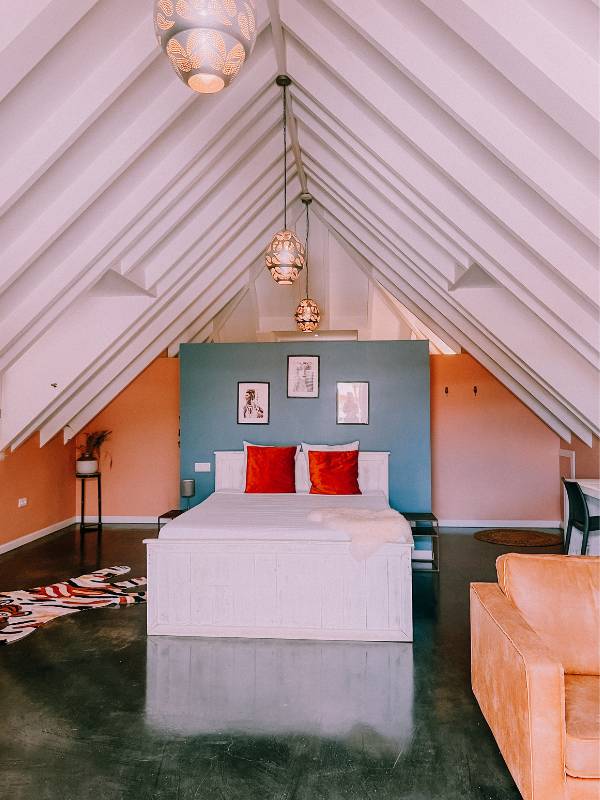 YOU MAY ALSO LIKE:
Facilities
Even though BOHO Boutique hotel is small, it doesn't lack when it comes to facilities, especially considering that, as a guest, you also get access to all the amenities its sister hotel, Hotel 't Klooster, has to offer.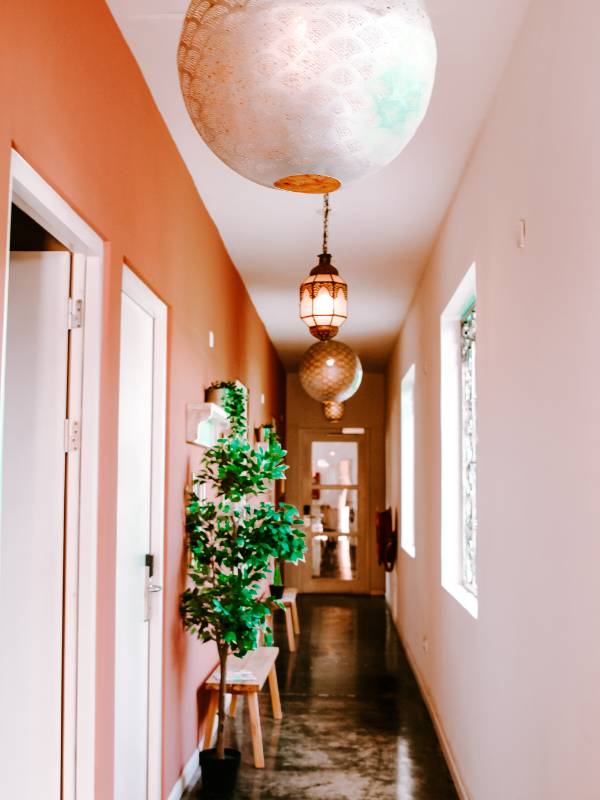 Within the house BOHO is located in, you'll find a beautiful courtyard that comes with a tiny pool. The pool isn't really meant for swimming as it's very shallow, but it's a great place to unwind after a day of exploring Curaçao for sure! (If you'd rather have a proper swim, you are more than welcome to use the pool at Klooster, which is located a minute walk away from BOHO).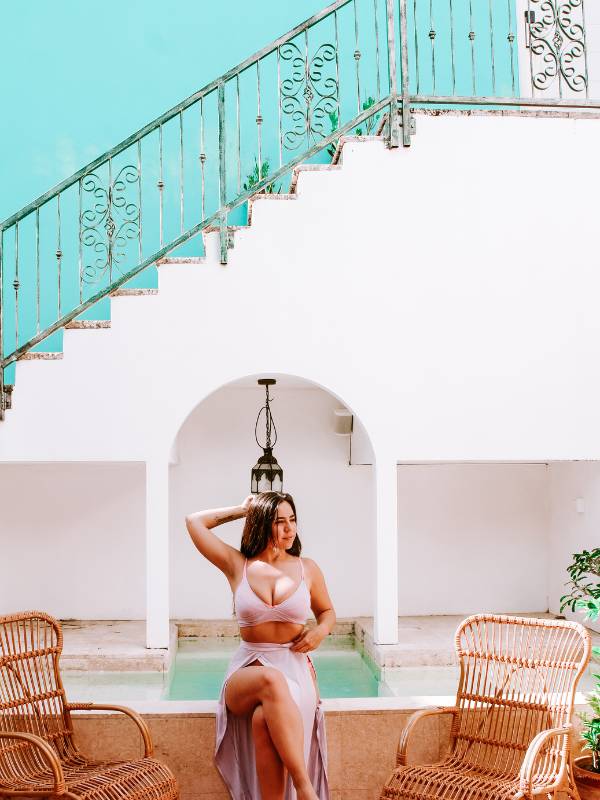 They also have a BBQ area perfect to host a little Caribbean afternoon or cozy dinner (you can buy your own ingredients or order a package at the hotel).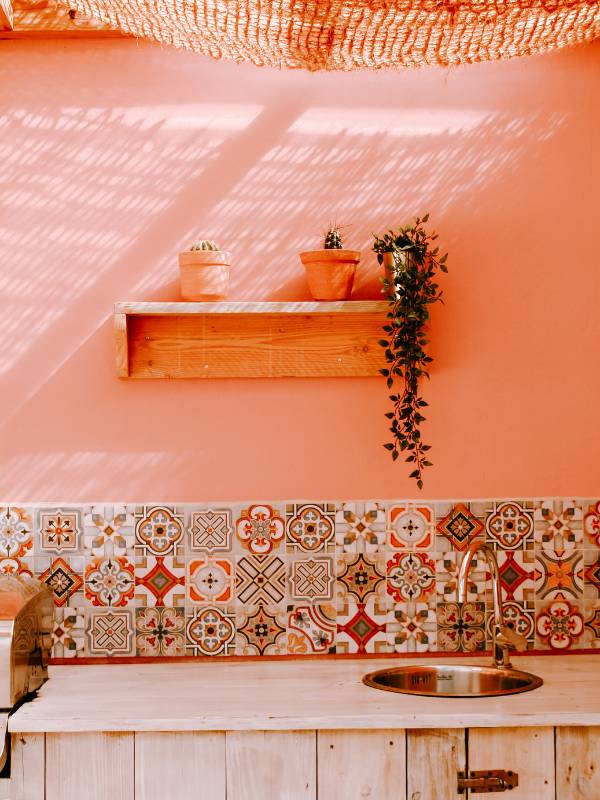 There are plenty of seating areas all over the courtyard as well as spread around the hotel. We loved buying bottles of wine at the supermarket and having a few glasses before heading back outside for dinner around the Pietermaai district and beyond (I'll be sharing a list of my favorite restaurants soon, so stay tuned!)
The neighborhood
BOHO Boutique Hotel is located in Pietermaai District, a UNESCO World Heritage Site and by far the best place to base yourself in Curacao.
The neighborhood is extremely centric (a short walk away from the noisier historic center) and colorful but still far away enough from the cruise ports. You'll find some of the trendiest hotels, restaurants, and bars at Pietermaai, but it's still pretty quiet and perfect for a low-key but vibrant stay in downtown Willemstad.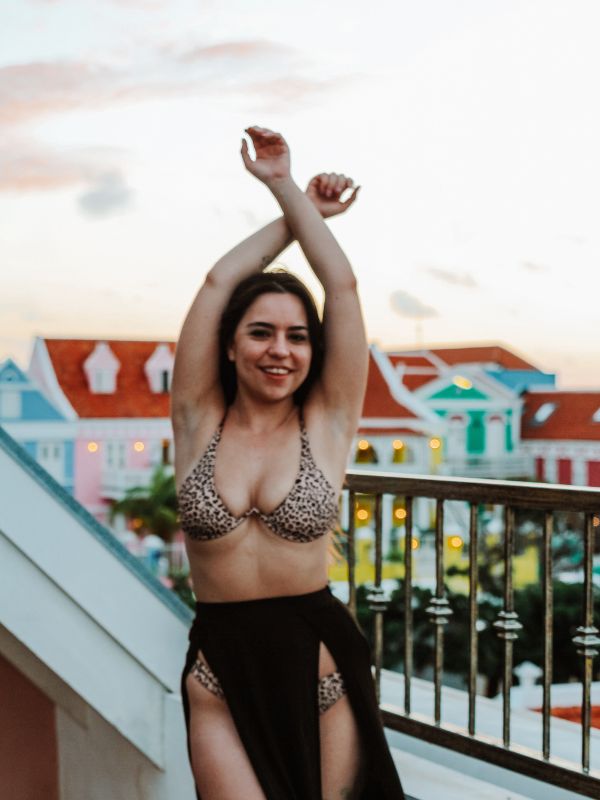 Food
While there isn't a restaurant at BOHO, they do offer breakfast served at their sister hotel, Hotel 't Klooster. It's located right behind BOHO about a minute walk away.
Note that breakfast is not included in your room price and costs $18. It's a buffet-style breakfast served at the hotel's courtyard with pool views (you're also welcome to use the pool!)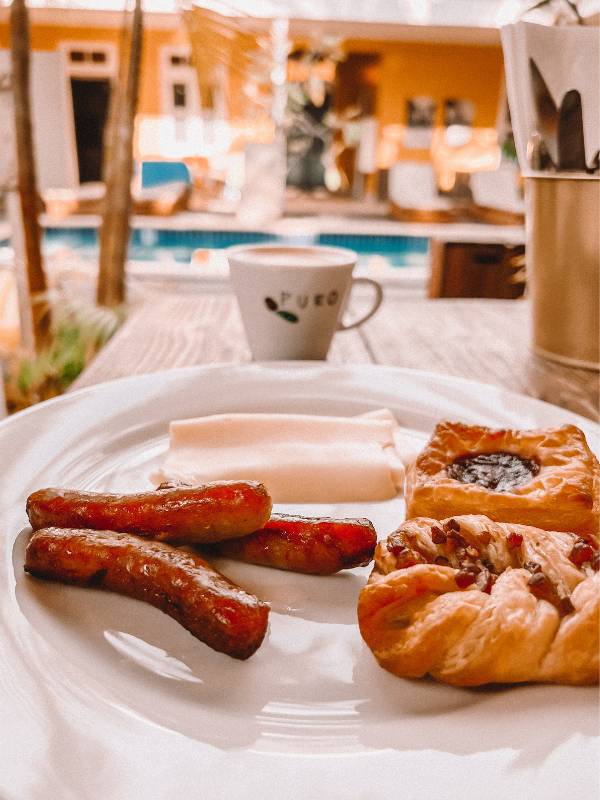 For lunch or dinner, you can also book yourself a table at Oliva Gastro Bar, which is set right inside Hotel 't Klooster as well.
This quaint and incredibly cozy restuarants offers authentic Mediterranean dishes inside a former monastery or on the terrace.
We had the patatas bravas, the mushrooms served in gorgonzola sauce, and the kofta with tzatziki, and loved everything. As the main dish, I ordered the truffle risotto which was delicious. I loved the cocktails as well and they do serve wine by the glass as well.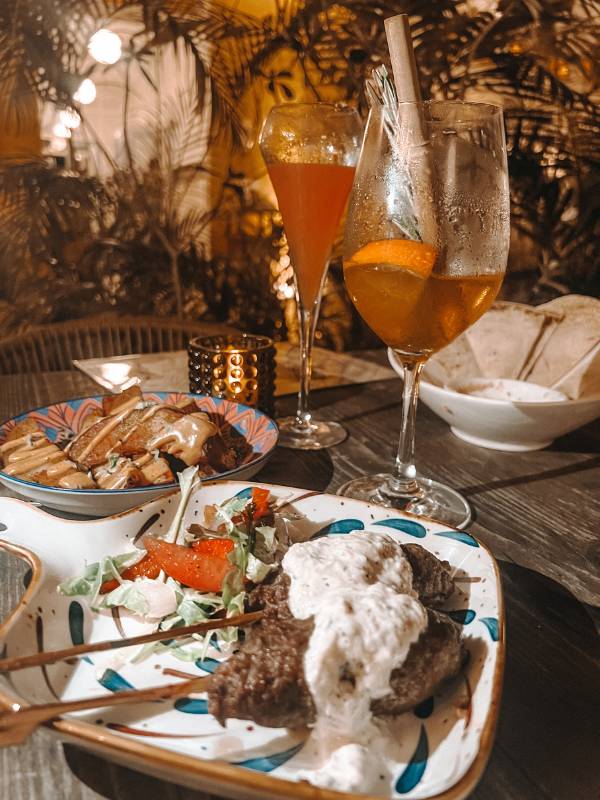 Why stay at BOHO Bohemian Boutique Hotel
Excellent location in the heart of the Pietermaai District
Friendly staff
Lots of privacy
Great interior design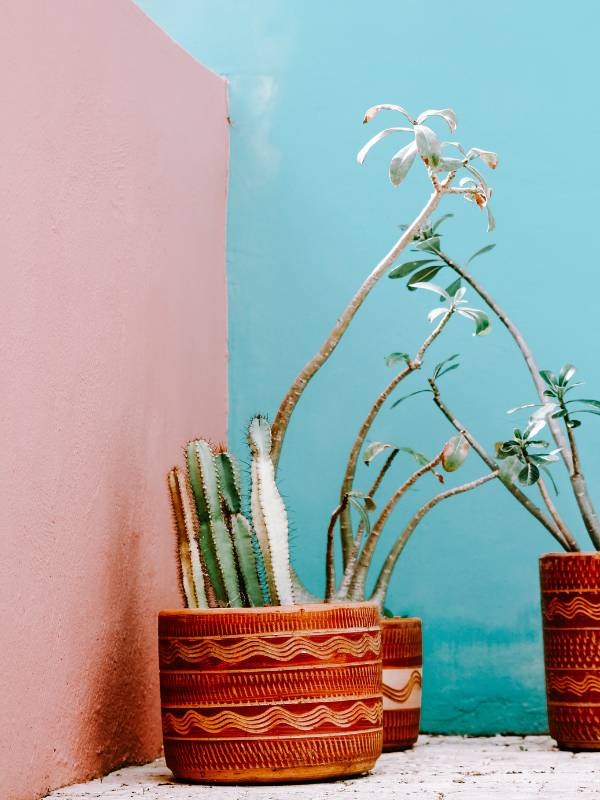 Book your stay
Book your stay at BOHO Bohemian Boutique hotel here.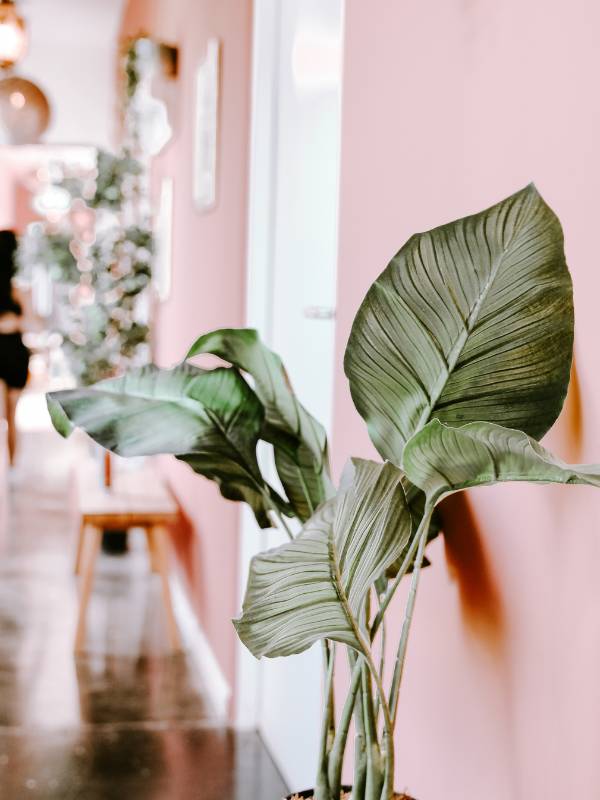 Disclaimer: My stay was sponsored by BOHO Boutique Hotel, however, all opinions and images are my own.
Pin this post