Curacao vs Aruba: Which Island is Better?
On the fence between Curacao vs Aruba? This post will help you decide which island is better for you!
If you're reading this post, chances are you're struggling on making a decision: Should you travel to Aruba or Curacao?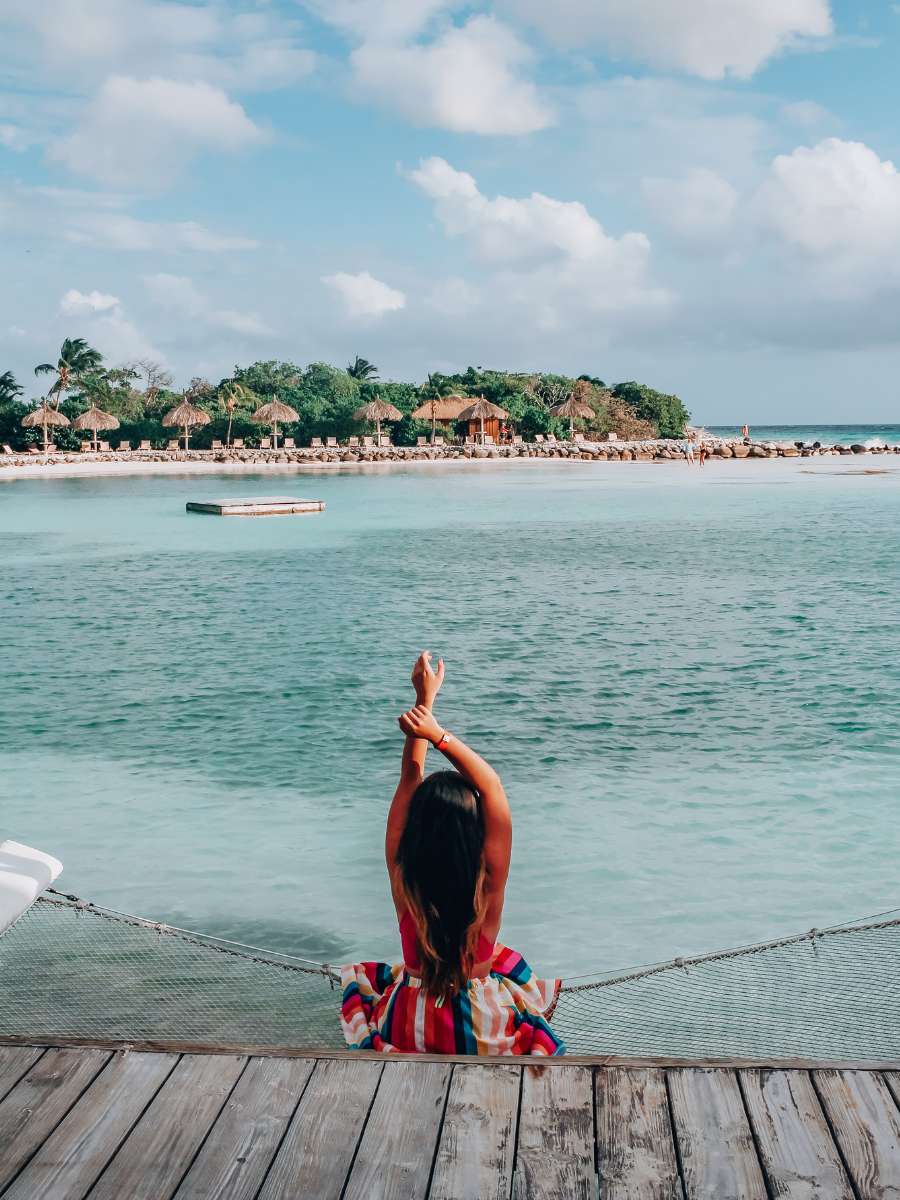 As part of the ABC islands and Dutch territory in the Caribbean, both islands seem pretty similar at first glance, but there are key differences that will help you decide on whether to visit Curacao vs Aruba.
After my recent trip to both islands, I concluded that Curacao and Aruba are both wonderful destinations to visit, but they are noticeably different from one another in terms of landscapes, culture, activities, and even their overall atmosphere.
For that reason, I decided to put together a post on the differences between Curacao vs Aruba so you can make a better decision on which island fits you best!
Where are Curacao and Aruba located?
Both islands are located in the southern part of the Caribbean close to the coast of Venezuela. Curacao lies only about 50 miles away from Aruba, so they're pretty close to one another!
Being a part of the ABC islands and a part of the Dutch Caribbean, both islands are extremely unique compared to other destinations in the Caribbean in the sense that their culture, heritage, and overall vibes are very different.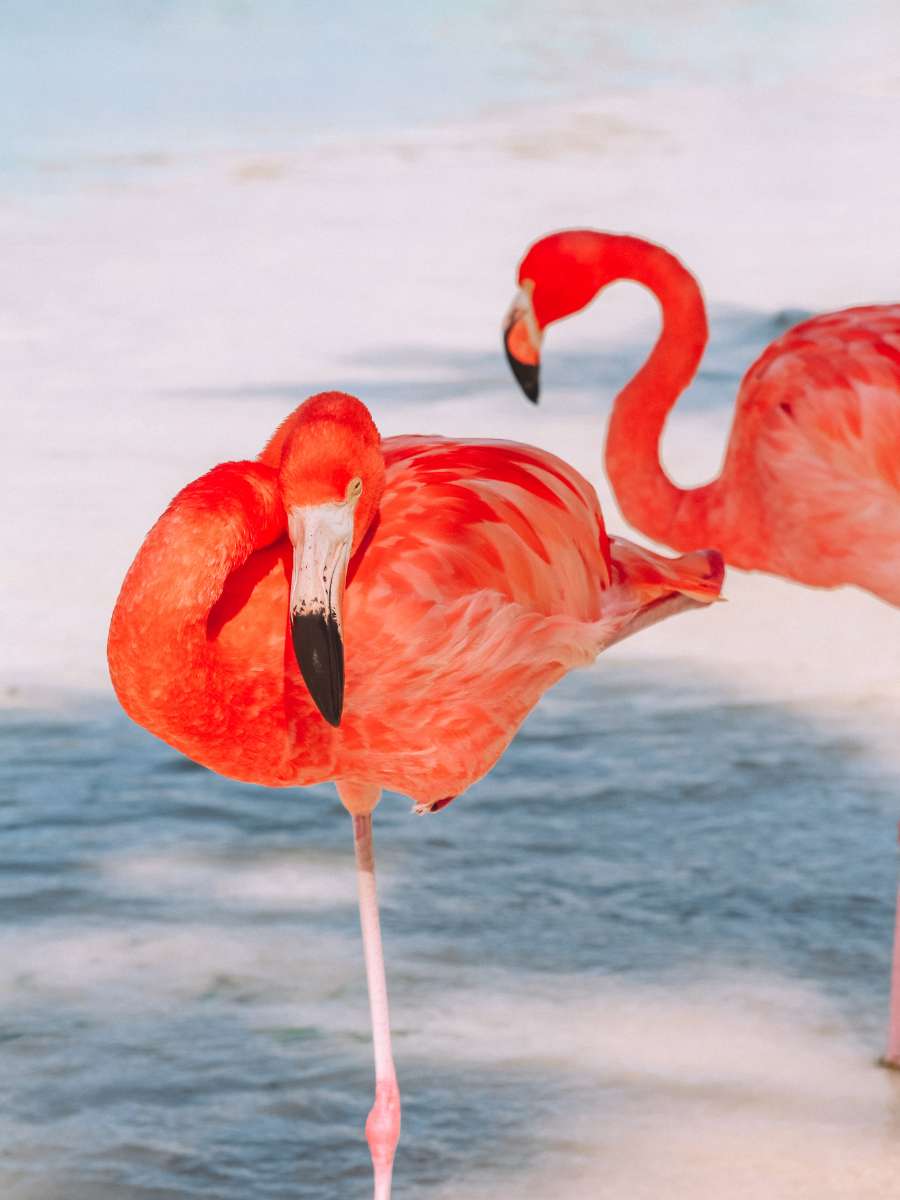 What are the similarities between Curacao and Aruba?
Both Curacao and Aruba are Dutch territories, so they have a very similar culture and heritage. Moreover, they both feature turquoise waters, beautiful beaches, and colorful buildings.
The natural landscapes in both islands are pretty similar as well – they're pretty dry, have lots of cacti, and both feature a few mountains here and there. Both islands have beautiful beaches and bright turquoise waters.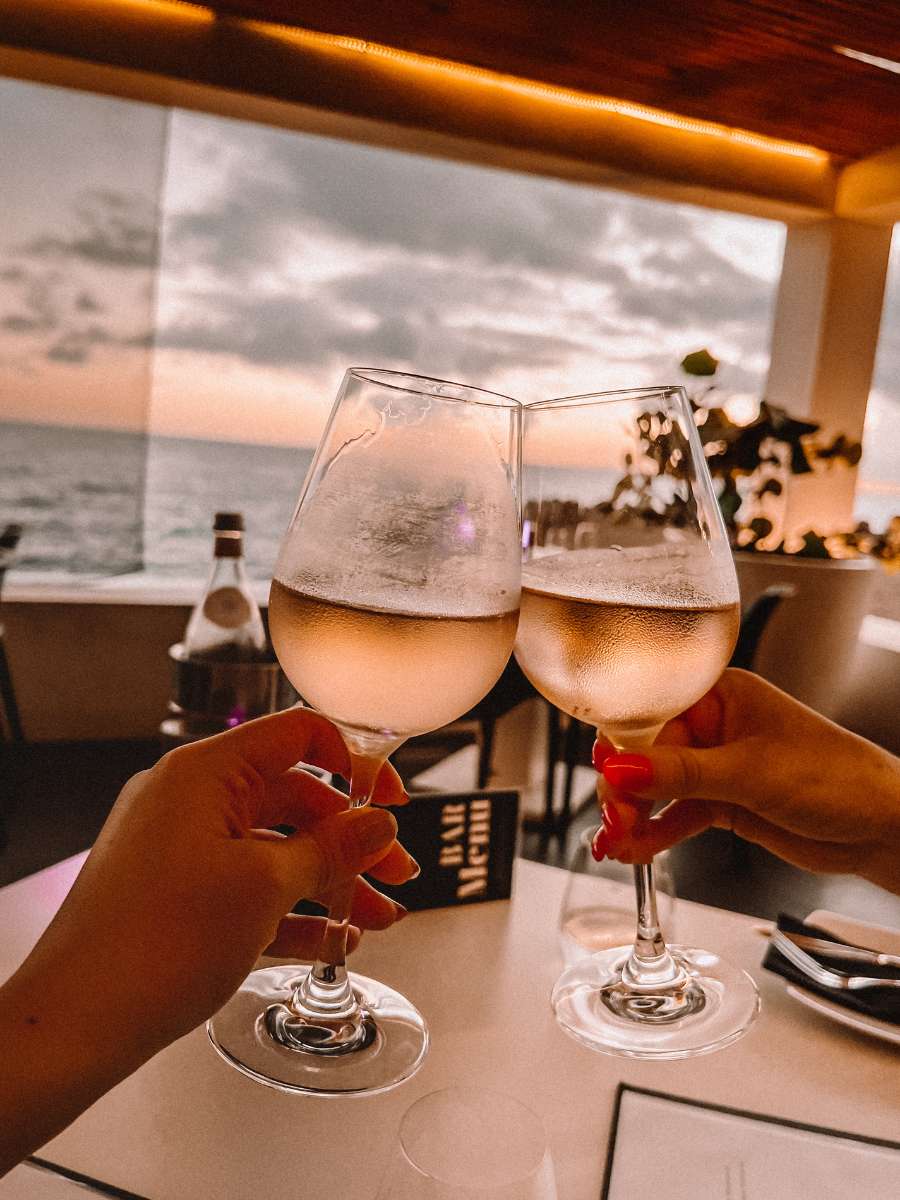 What's the difference between Curacao vs Aruba?
Even though both islands are pretty similar in essence, there are some key differences I found during my trip to both islands.
For one, Curacao feels a lot more cultural in comparison to Aruba. Most tours you'll find in Aruba revolve around water activities, nature, and casinos, while Curacao puts a lot more focus on its food, heritage, arts, wellness activities, and nature.
Aruba also feels more "Americanized" while Curacao feels more authentic in the sense that it sticks to its Dutch and Caribbean roots.
Another key difference between both islands is their beaches! Aruba's beaches are longer, wider, and feature soft white sand, while Curacao's beaches while beaches in Curacao are typically smaller, rockier, and hidden away in coves.
Size is also a difference. Curacao is almost twice the size of Aruba, making it a bit more time-consuming to explore.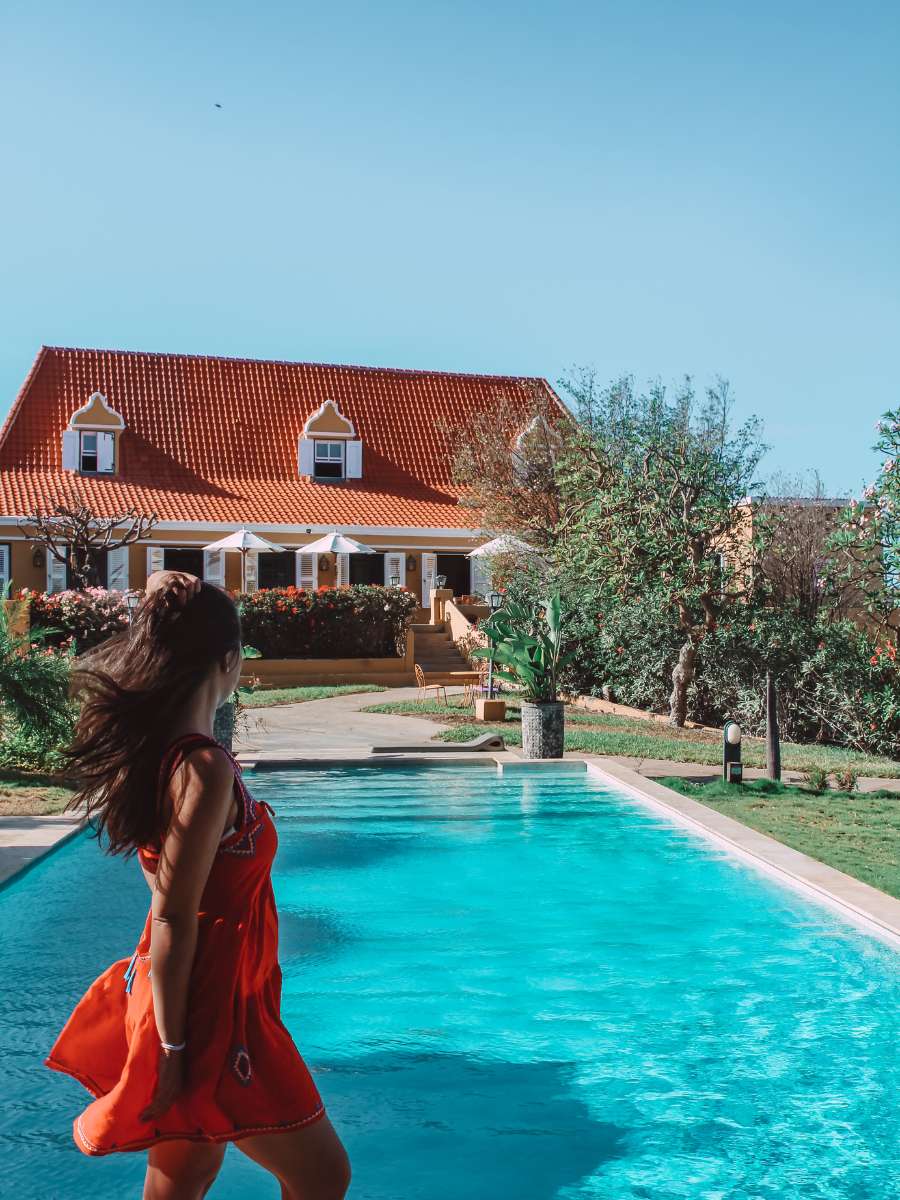 Is there a ferry between Aruba and Curacao?
Unfortunately, there is no ferry between Aruba and Curacao.
The only way to get from one island to the other independently is by plane. Aruba Airlines operates daily flights between Curacao and Aruba in the morning, afternoon, and evening and it takes only about 30 minutes each way.
Which island is better?
So, between Curacao vs Aruba, which island is better?
There is no simple answer to this question and it completely depends on your interests, travel style, and several other factors. Let's dive a little deeper into every aspect of your trip so you can come up with the answer yourself!
Curacao vs Aruba
✈️ Getting there | Tie
Getting to both Aruba and Curacao is easy and straightforward as there are direct flights from most major cities in the United States to both islands.
You will also find direct flights from several European cities and Latin American countries like Panama, Colombia, Ecuador, and more.
🚗 Getting around | Aruba wins
At just 70 square miles, Aruba is a pretty small island that can be covered easily. You can drive from north to south in less than an hour and from east to west in 20 minutes or less.
Curacao is bigger than Aruba and its streets are more confusing. Moreover, I found the roads in Aruba a lot better than those in Curacao. Most of them are paved and looked after, whereas some parts of Curacao's highways needed a lot of maintenance.
In both islands, renting a car is recommended if you want to have the ease to get around independently. Taxis are very expensive and public transportation is sporadic. Taking tours is another option if you don't want to worry about driving or figuring out how to get from A to B.
🎟 Things to do | Tie
Both islands offer a plethora of activities and things to do, so this one completely depends on your interests!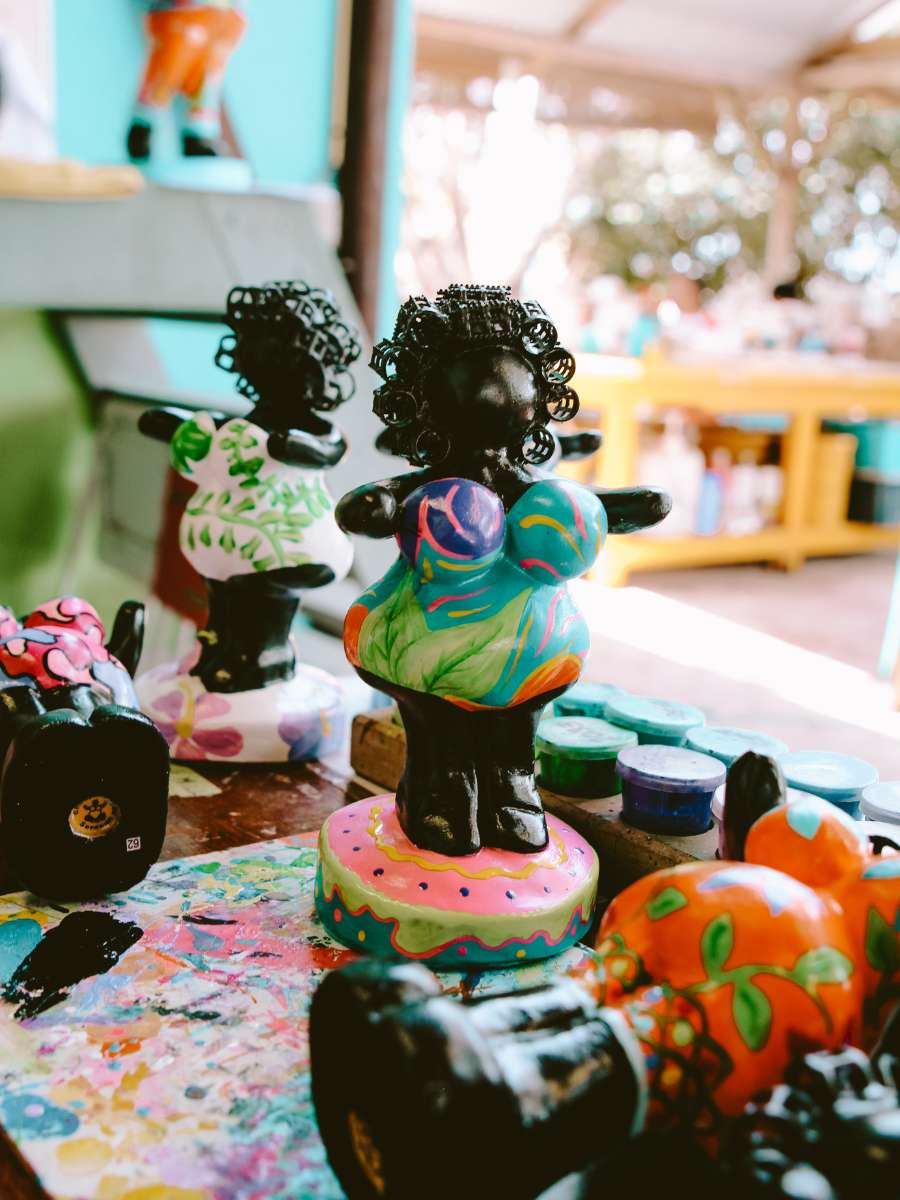 Curacao's activities revolve around beach time, snorkeling, nature, culture, and arts. Some of the best things to do include beach hopping, hiking, visiting the many museums scattered around Willemstad, checking out art galleries, and more.
Aruba has plenty of things to do as well, but they feel a lot more touristy in comparison to Curacao. Lounging at the beach is huge here, but if you want to do other things, activities include exploring Arikok National Park, checking out caves, and more.
Aruba is also home to the world-famous flamingo beach, which is part of a private island where you can find flamingos that don't shy away from humans.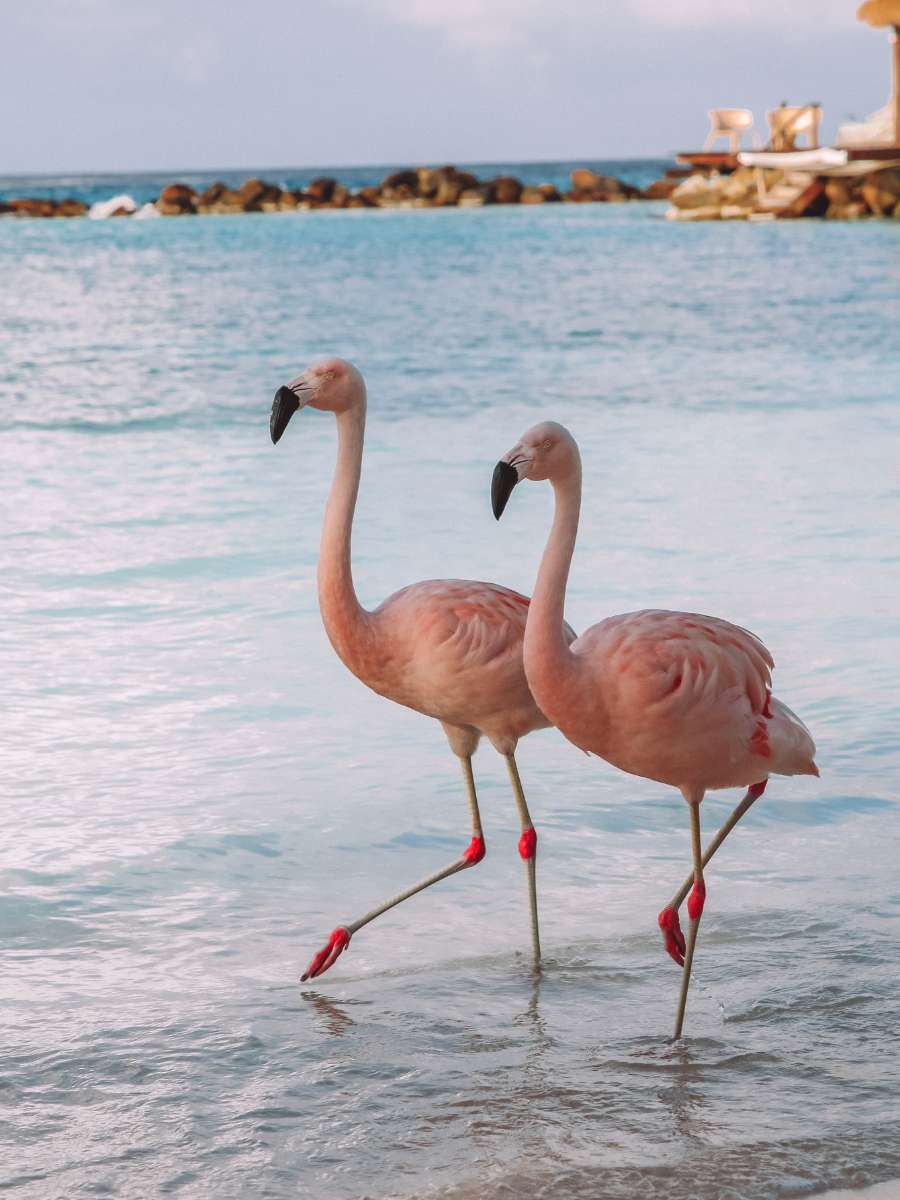 For a full list of the best things to do in Aruba and Curacao, please refer to these posts:
🏖️ Beaches | Aruba wins
In my opinion, the beaches in Aruba are way prettier than those in Curacao because they boast soft white sand and are a lot larger. The island's beaches are definitely one of the top reasons Aruba is worth visiting.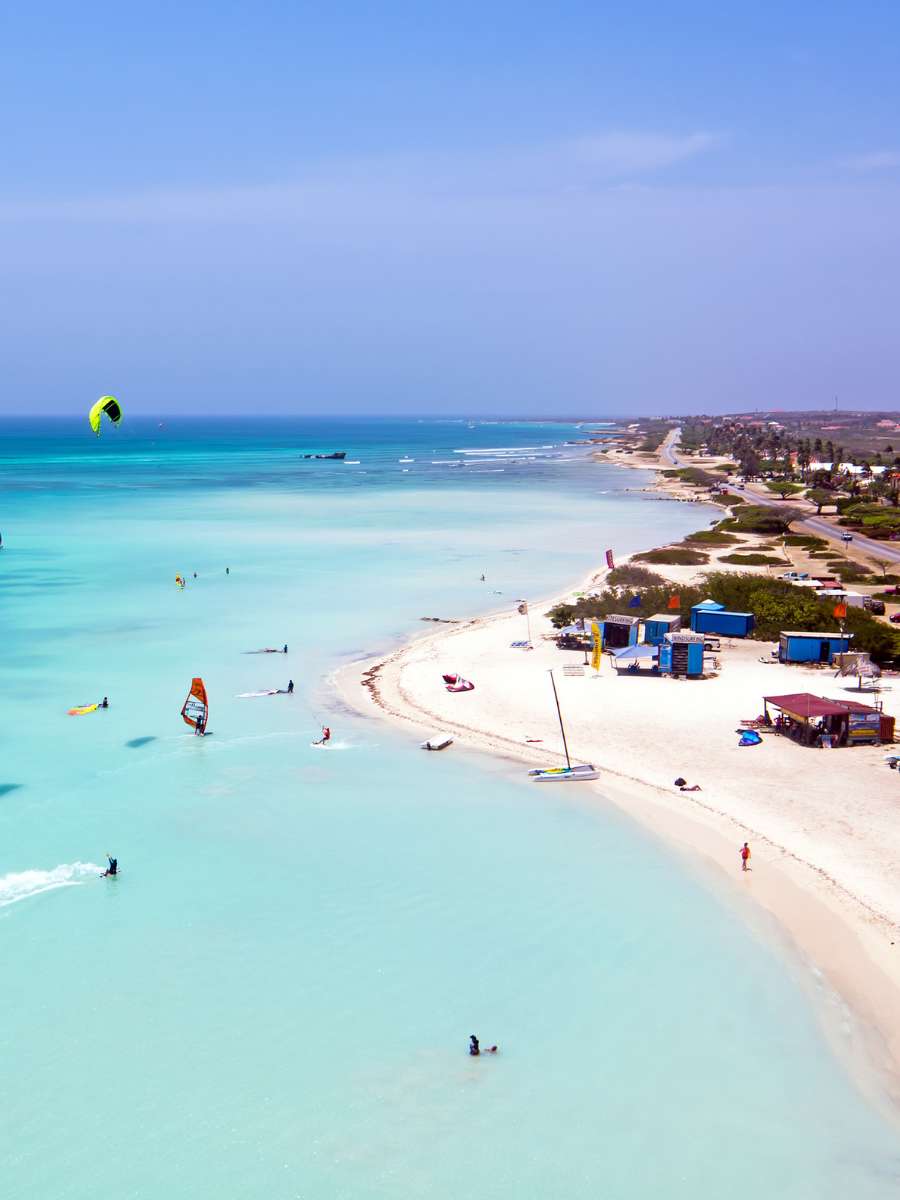 Curacao has a myriad of stunning beaches as well, but they are usually smaller and pretty rocky. They both feature bright turquoise waters.
Of course, considering Aruba's popularity, its beaches tend to be more crowded. In Curacao, you can easily find a quiet beach to relax on, and there are still lots of pristine beaches where amenities and human interaction are scarce.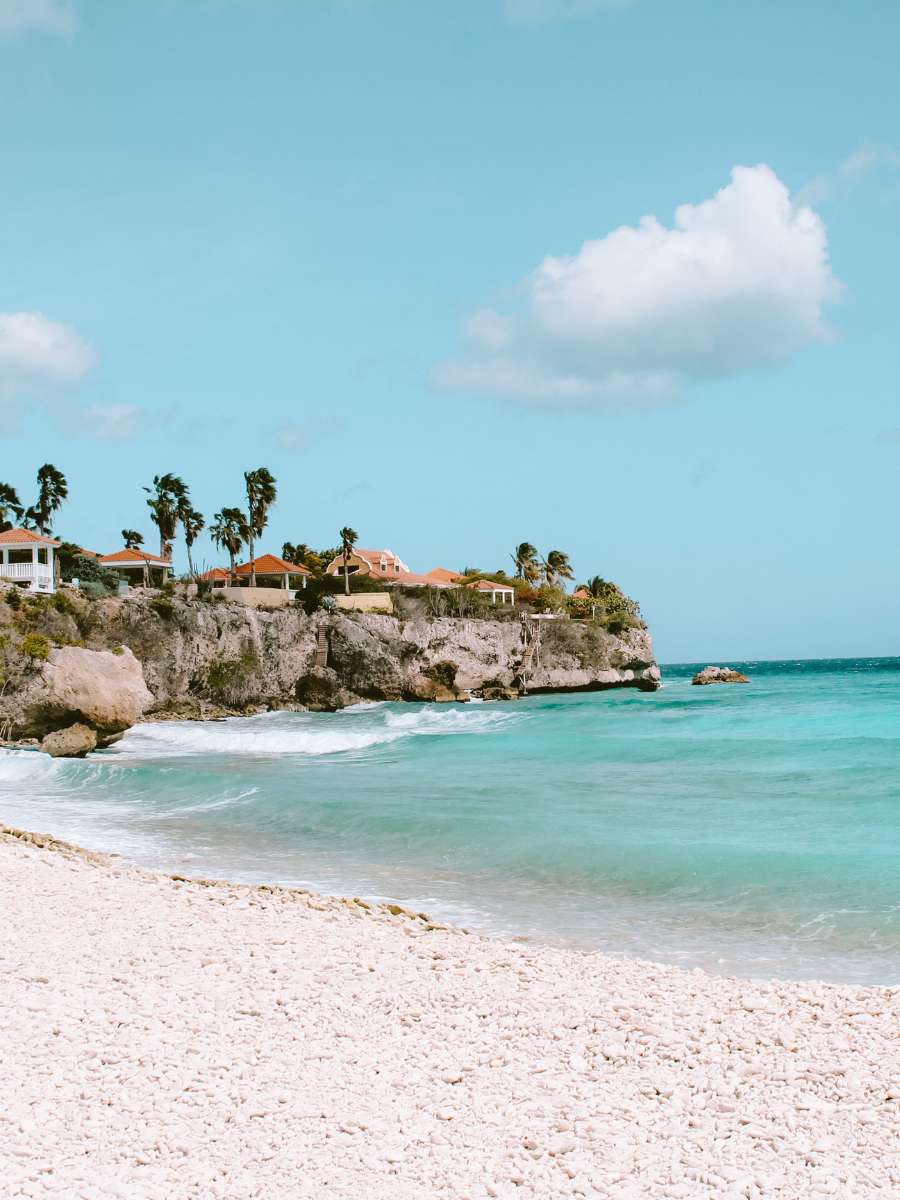 For me, Aruba wins when it comes to beautiful beaches, but you may have a different opinion if you prefer quieter shores.
🥂 Nightlife | Curacao wins
As a disclaimer, I didn't party hard on either island, but I felt as though Curacao had a much better offering when it came to nightlife as well as a much "younger" vibe.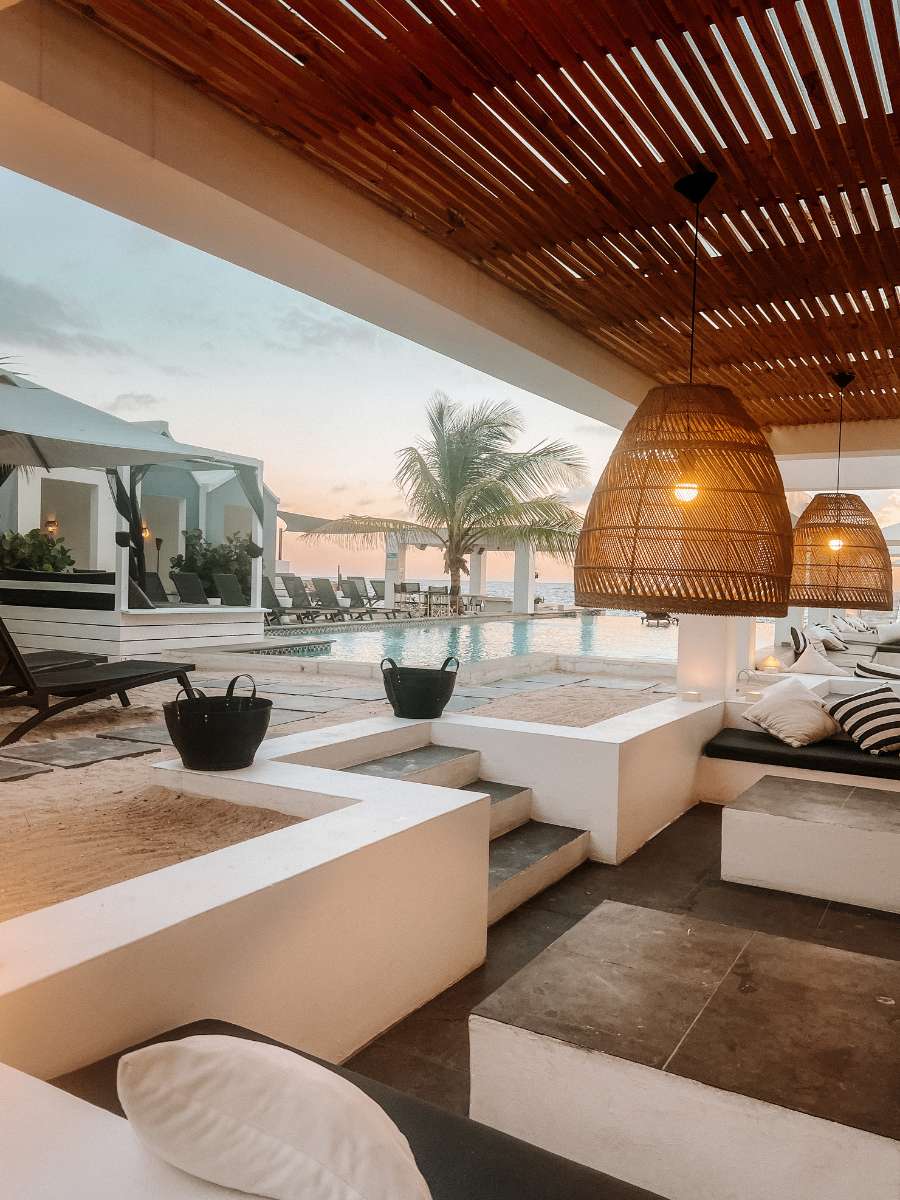 While there are several bars and clubs in Aruba that I enjoyed, Curacao has beach parties pretty much every evening at various beach clubs.
If you're not a local or you don't know one, figuring out where tonight's party will be can get tricky, but my recommendation would be to ask someone at your hotel if they know what's going on in the evening.
Usually, there seems to be one big party every night and everyone on the island will be there, especially if they're young.
🏨 Accommodation | Depends on your travel style
Aruba has way more luxury and all-inclusive resorts because their tourism caters more to Americans.
While Curacao does have a fair share of resorts as well, the number is small compared to the variety you'll find in Aruba.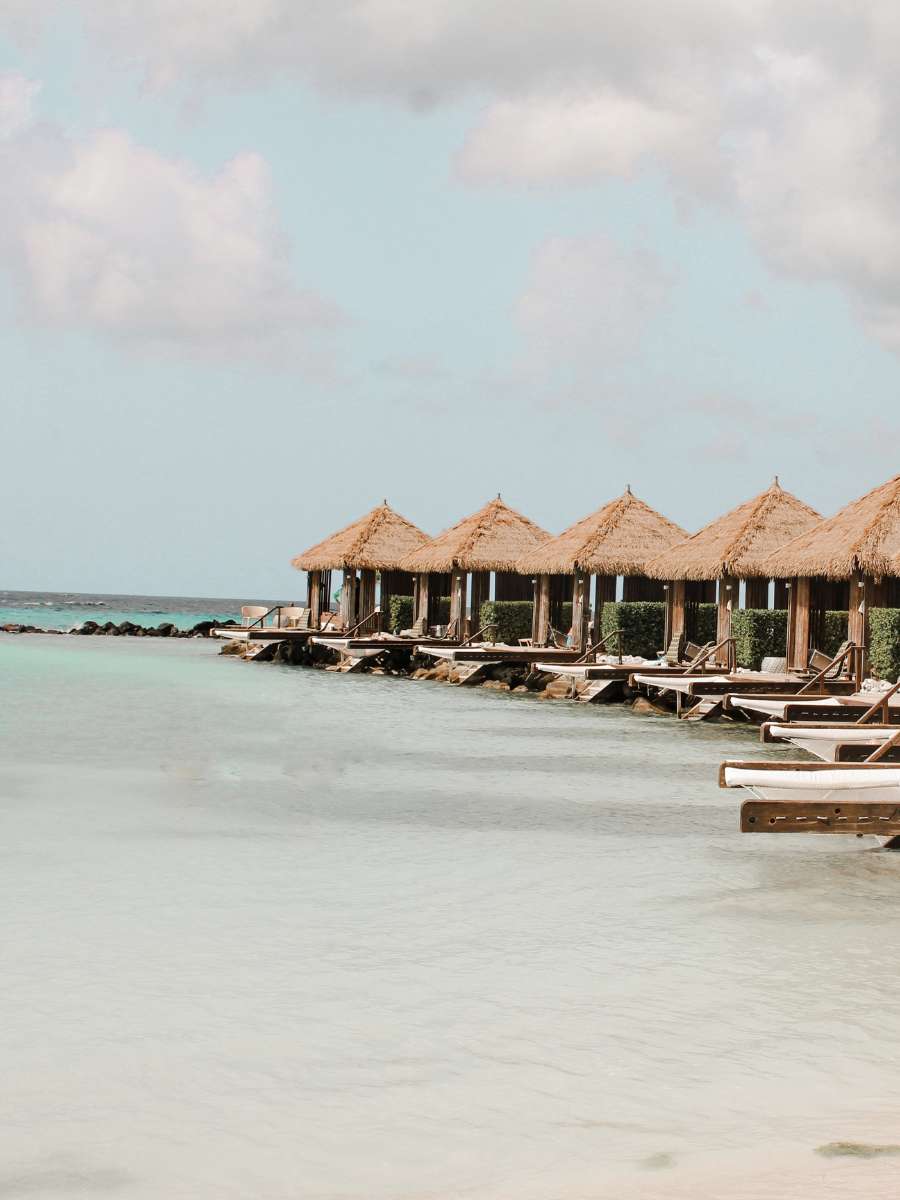 If what you're after is a vacation that involves a lot of beach lounging and an itinerary that doesn't include lots of activities outside your hotel, Aruba is definitely the winner in that area.
With that said, Curacao has lots more options when it comes to budget. You'll find plenty of beachfront hotels like the splendid Avila Beach Hotel, but also lots of Airbnbs, apartment rentals, and cozy boutique hotels with a very homey feel like the one I stayed at, Boho Boutique Hotel.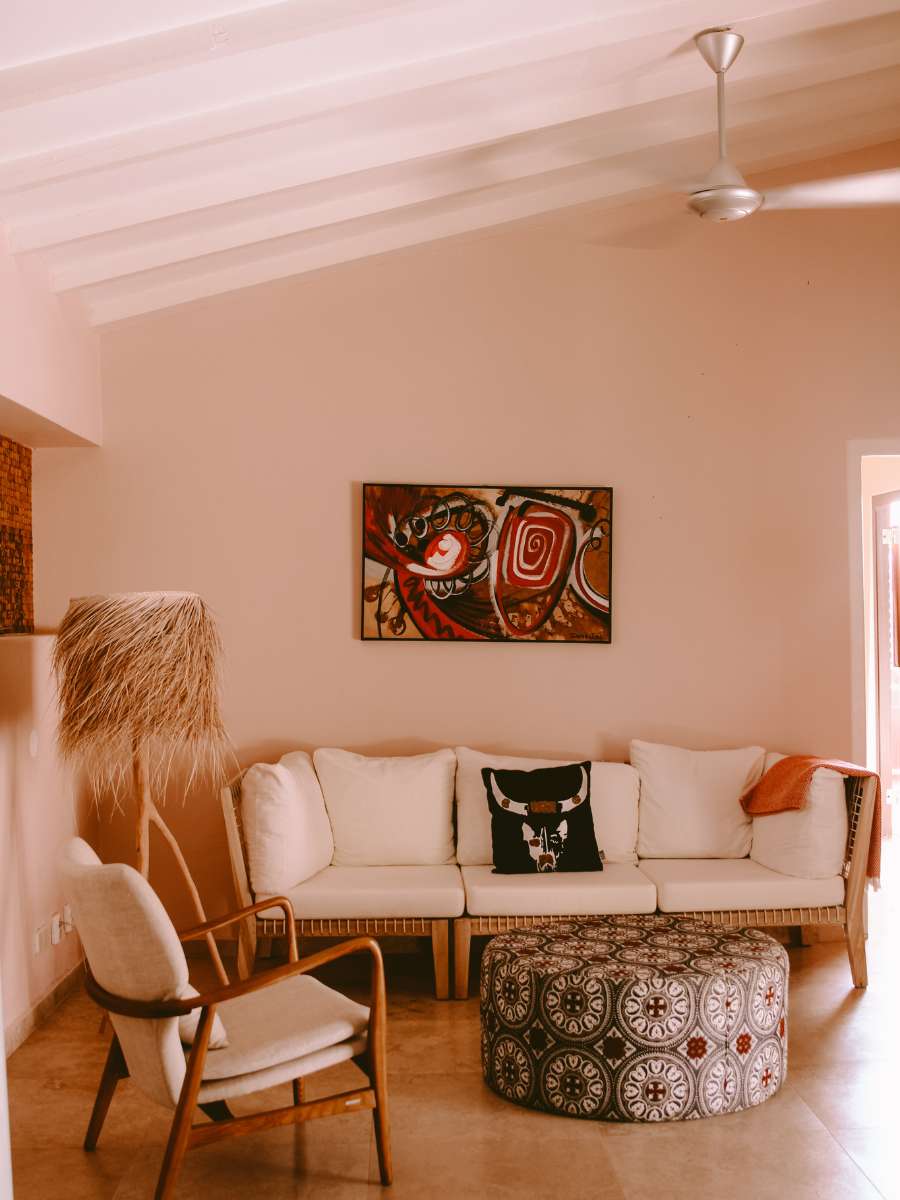 It's a tie or rather, both islands win. Aruba wins in luxury and resort-type accommodations, while Curacao wins in variety and prices.
☀️ Weather | Curacao wins
In all honesty, both islands feature great weather pretty much year-round, so it's almost a tie on this one.
Both islands are warm and sunny and barely see any rain even during the rainy season. They're both outside of the hurricane belt as well.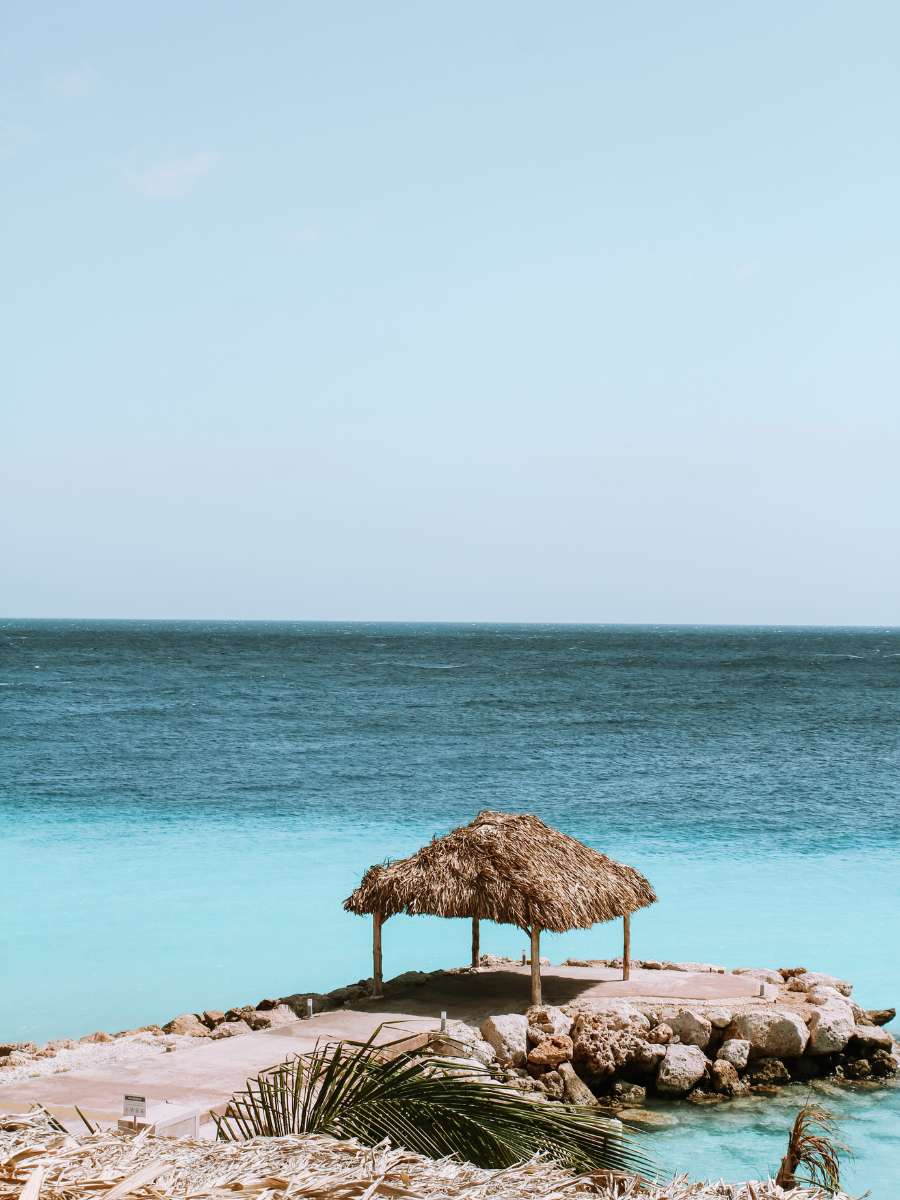 However, while Curacao is pretty breezy, Aruba is pretty windy. This doesn't affect your trip whatsoever, but Curacao's weather is a bit nicer.
Of course, if you're into windsurfing, kitesurfing, and similar activities, Aruba wins there!
YOU MAY ALSO LIKE:
🏷️ Prices | Curacao wins
When it comes to choosing between Curacao vs Aruba, your budget can play a big part in your decision!
I found Curacao much more affordable compared to Aruba, especially for tourists. When it comes to accommodation, tour prices, taxis, and restaurants, I found prices in Curacao to be significantly lower (considering they provided the same value).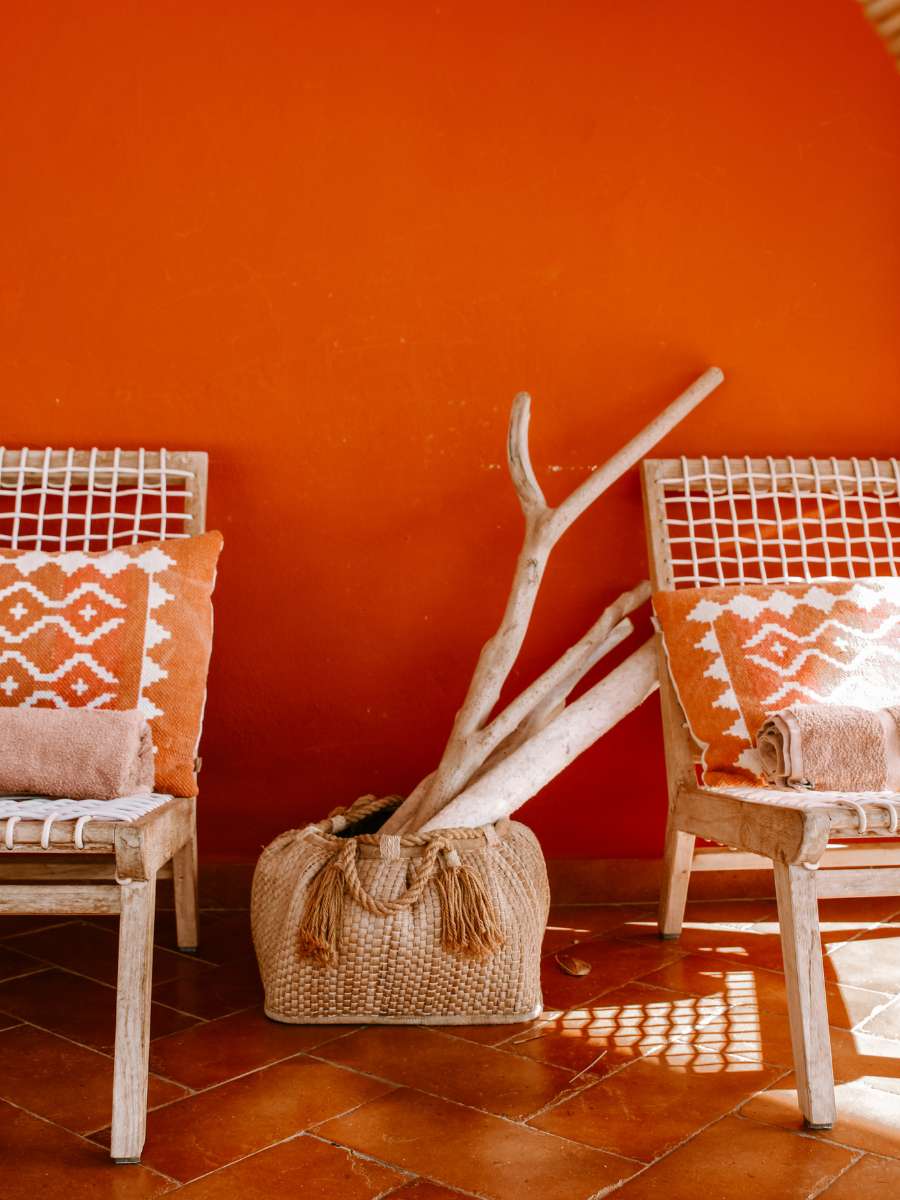 🏙️ Capitals | Curacao wins
Willemstad is one of the prettiest capital cities you'll ever see!
Curacao's capital is colorful and extremely enticing to your senses, with lots of vibrant architecture, street art, wall murals, and local shops and art galleries scattered everywhere you turn.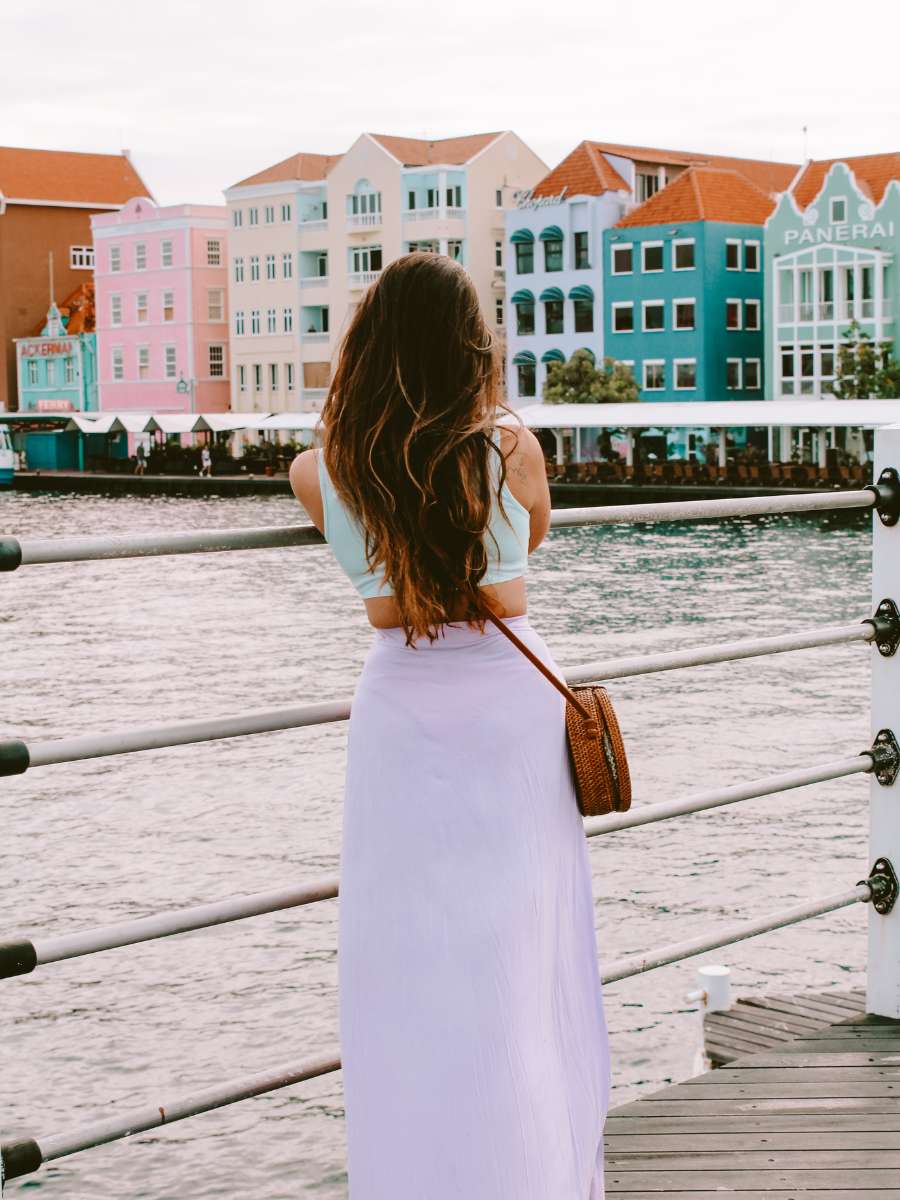 Being in Willemstad will make you feel as though you landed in a city in the Netherlands in terms of architecture.
Add splashes of bright colors all over and place it on an island in the Caribbean and you've got yourself the perfect recipe!
I also found Curacao's capital to be a photographer's dream come true.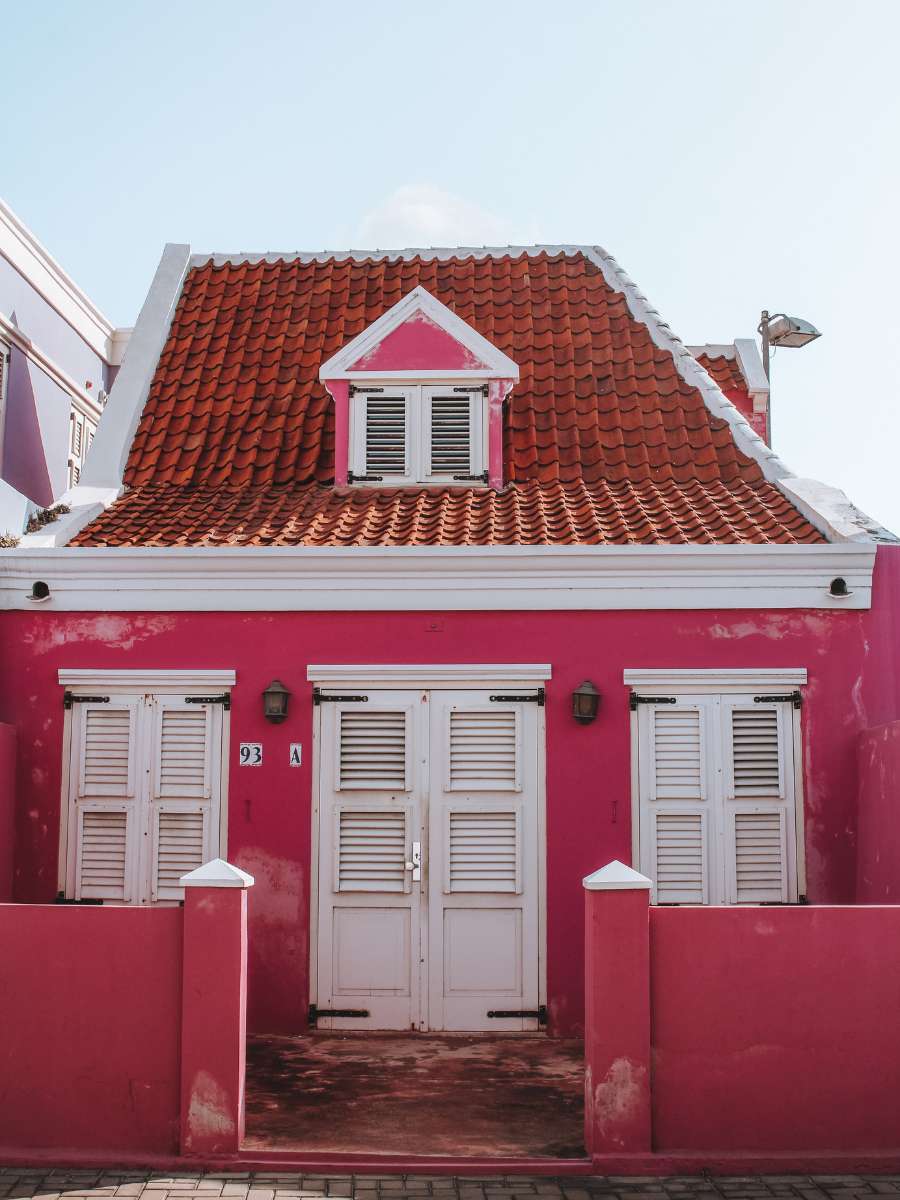 There are so many beautiful buildings to take photos of and almost every corner you'll find in the city is as pretty as the last.
This post on the best photo spots in Willemstad will show you exactly what I mean!
🦺 Safety | Aruba wins
Aruba is extremely safe, so much so that it was ranked as one of the safest Caribbean destinations by the UN.
Apart from a few common sense precautions, you won't need to be on guard while you're there because of the extremely low crime rate on the island.
Curacao is very safe as well and is also considered one of the safest Caribbean islands, but Aruba does win here according to statistics (most crimes don't involve tourists, though).
All in all, both islands are very safe, so I wouldn't take much consideration in regard to safety even as a solo female traveler in Aruba.
As a female, I did experience a lot more harassment while walking on the street in Curacao, so solo female travelers might want to keep that in mind (it was pretty harmless, but it made me feel very uncomfortable).
🤿 Snorkeling | Curacao wins
While Aruba does have some interesting snorkeling and diving sites like the Antilla Wreck, Arashi Beach, Tres Tapi, Mangel Hato, and the Jane Sea Wreck, options are a lot more limited in comparison to Curacao.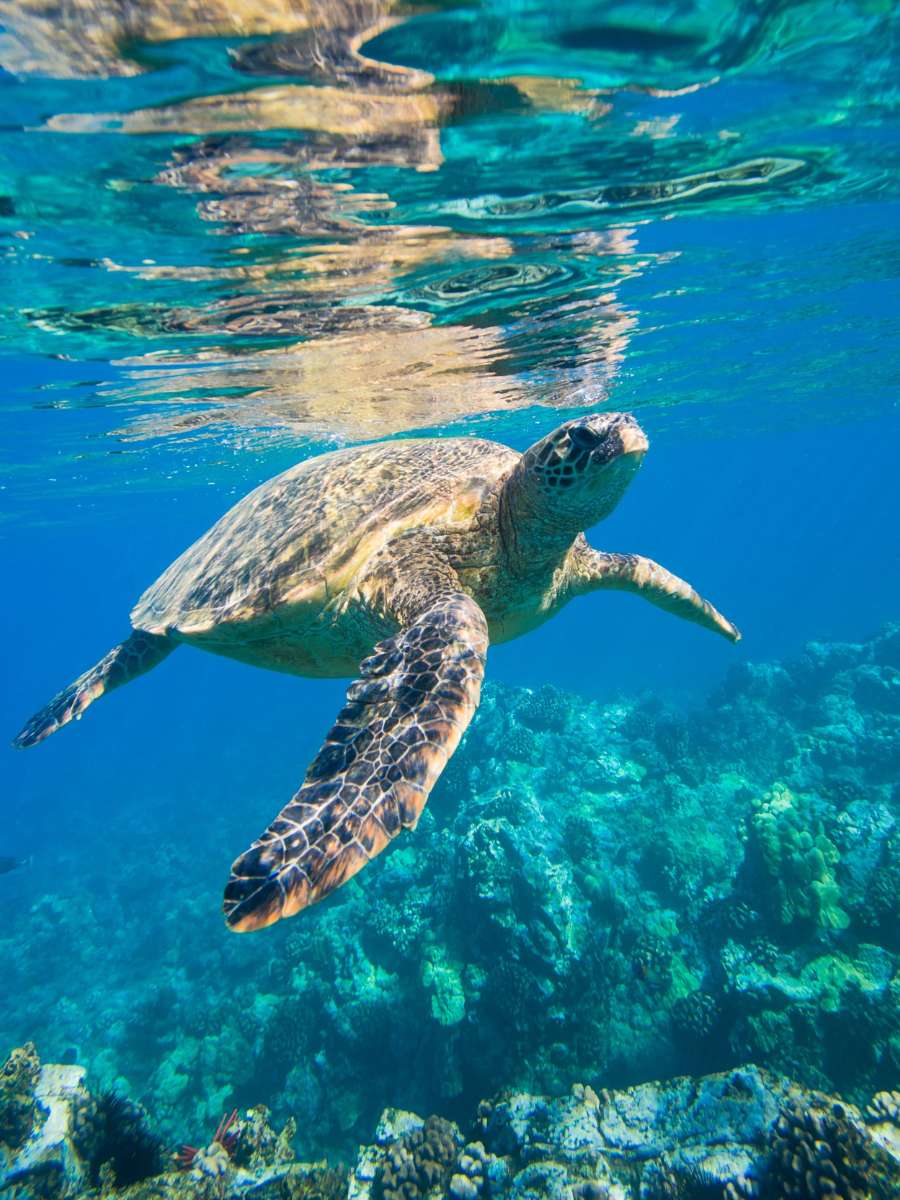 All in all, Curacao has some of the best snorkeling tours, with plenty of amazing beaches that are home to rich marine life and colorful coral reefs right on the shore.
That's another great thing about Curacao – snorkeling here can be completely free considering almost all the snorkeling spots on the island can be accessed directly from the beach without needing to take a boat trip.
Some amazing snorkeling spots in Curacao include Playa Lagun, Kleine Knip, Playa Piskado (you'll find lots of sea turtles gliding by here!), Playa Forti, Director's Bay, Blue Bay, The Blue Room, Playa Kalki, and Klein Curacao.
A must-do experience in Curacao is snorkeling at Tugboat, where you'll find a shipwreck that sank several decades ago and plenty of coral and fish swimming around it.
The ship lies only 5 meters below the surface, so you don't need a lot of experience to reach it.
🚗 Authenticity | Curacao wins
If you want to visit a place in the Caribbean that feels more like a hidden gem, Curacao is definitely the winner.
Aruba is an extremely popular destination, especially for Americans. The island receives approximately 2 million visitors per year, with a large percentage of them hailing from the United States.
If you put that number in relation to the population of Aruba, that's almost 19 tourists per local.
Curacao, on the other hand, received just under 500,000 visitors in 2022. This is considering the island is twice the size compared to Aruba and has a much larger population!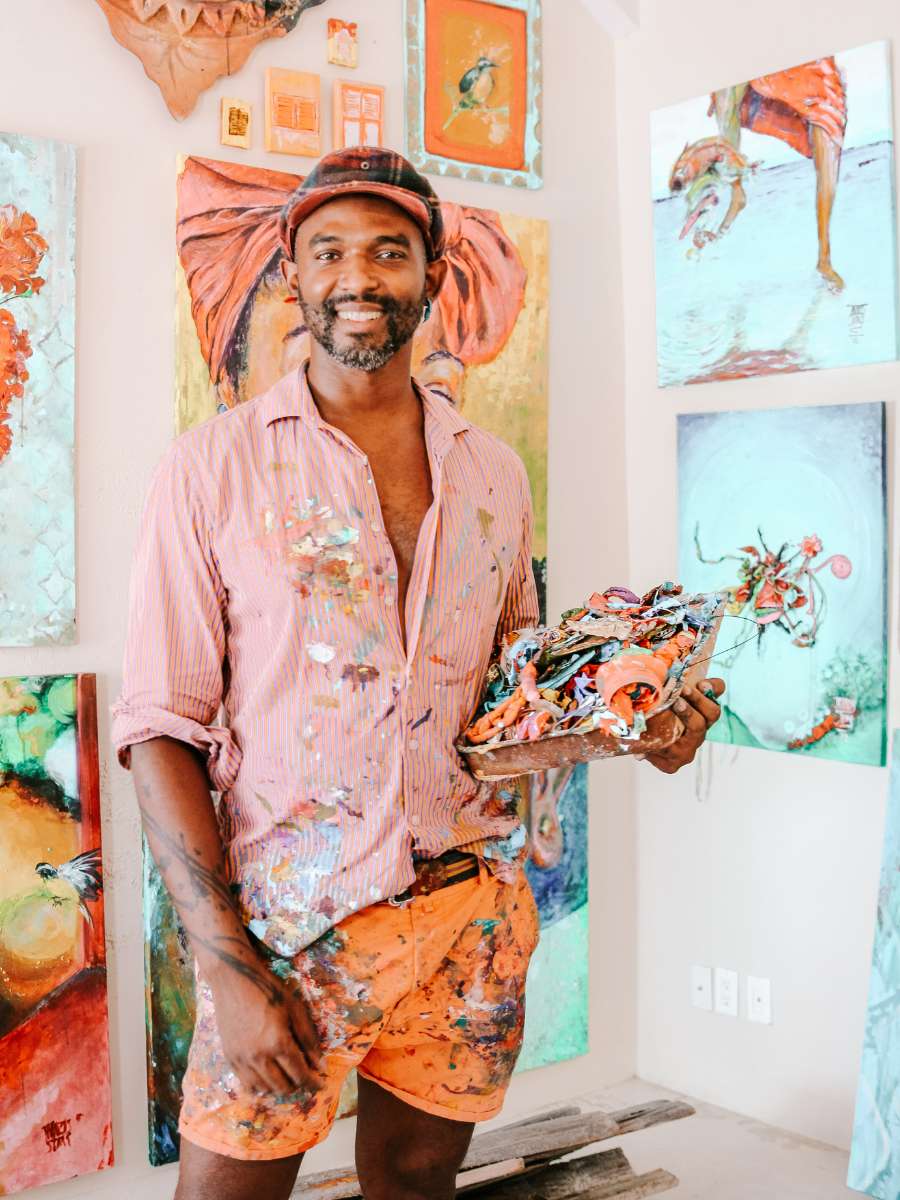 All in all, Curacao feels a lot less touristy compared to Aruba. This can be an important factor if you're the type of traveler who prefers straying away from destinations that feel less authentic.
Of course, if what you're after is a place that caters to tourists, Aruba is guaranteed to please!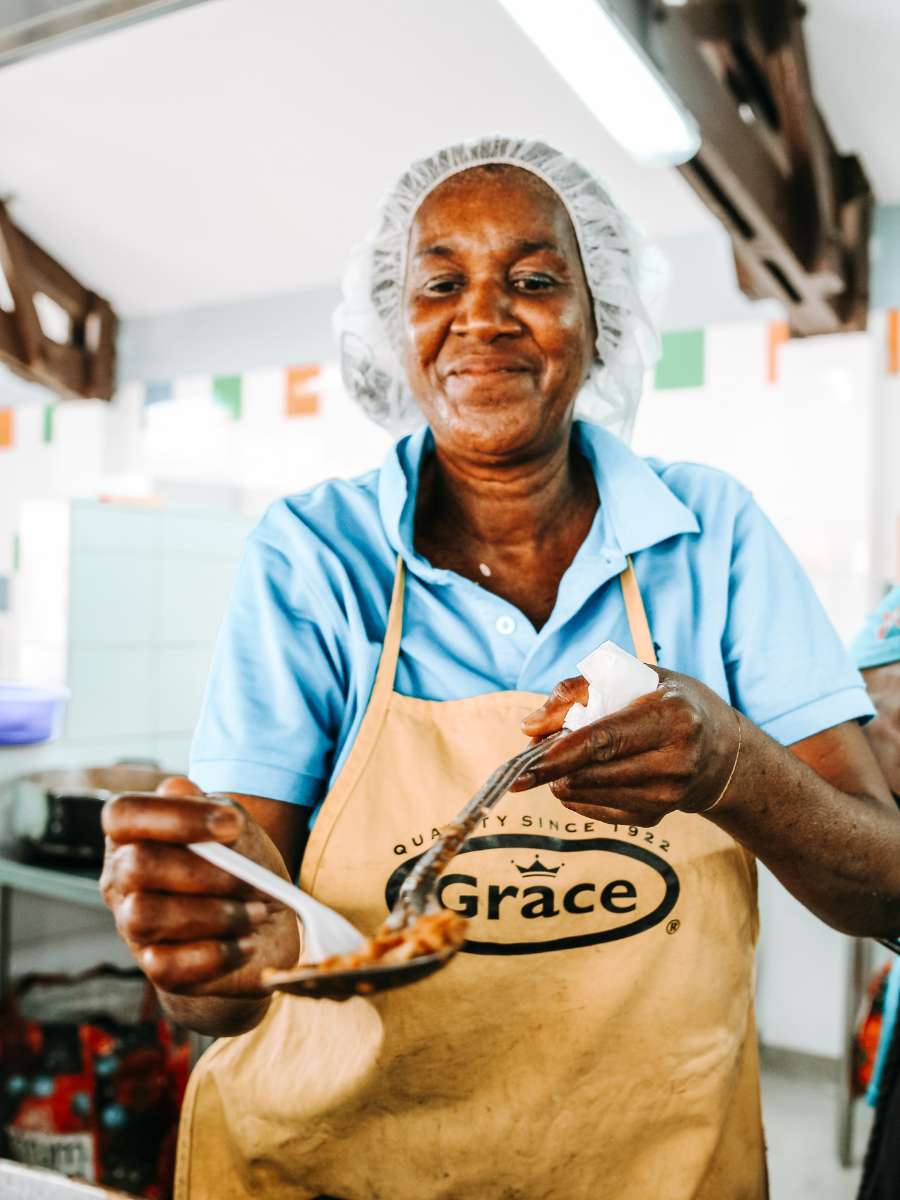 Can I visit both Curacao and Aruba on the same trip?
Yes! If you have at least 7 days, you can easily visit Curacao and Aruba on the same trip.
Considering both islands are located only a 35-minute flight away, doing both islands is possible if you don't mind rushing around a bit.
If you have under a week for your trip, however, I would not recommend doing so as you will lose valuable time in transit, not to mention you will not get the chance to fully get to know each destination the way it deserves to.
I personally spend four days in Aruba and four in Curaca on my last trip, but I had visited Curacao before and knew the island already.
If you haven't been to either, I would recommend spending a little more time in Curacao before Aruba as the island is bigger and has a ton to offer in terms of activities and things to see.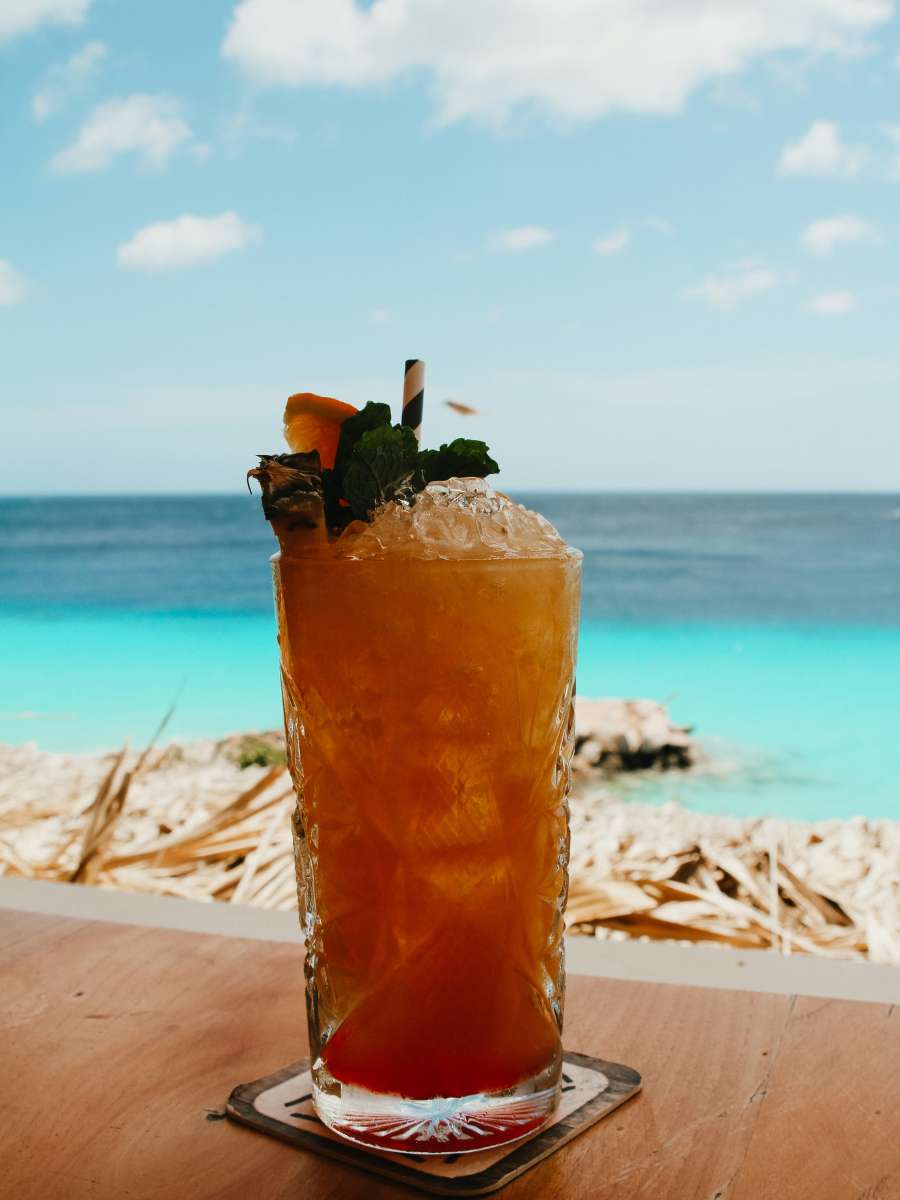 Curacao vs Aruba: Which island is better?
It depends!
The answer to which island is better depends on your travel style and interests. If what you're after is days on end spent lounging at the beach, staying at resort-like accommodations, and having all your needs as a tourist catered for, Aruba should be your destination of choice.
If admiring architecture, checking out local art, spending time at the beach, snorkeling, scenic driving, and boutique-style accommodation sounds more like your jam, you are very like to enjoy Curacao a little better.
Either way, both islands are honestly great! It doesn't really matter which one you end up choosing because both guarantee visitors a great time.
Map of Curacao and Aruba
Travel insurance for Curacao and Aruba
Whether you end up choosing to visit Curacao, Aruba, or both, travel insurance is essential for your trip.
Both Curacao and Aruba have top-notch medical care, but it can get expensive if you're not covered.
If you're still on the lookout for insurance for your trip to Curacao and Aruba, I highly recommend Safety Wing. They'll cover any medical expenses as well as delayed/canceled flights and any other thing you may need during your trip for just $45 a month! Check them out here.