Is Aruba Worth Visiting? Top Reasons to Plan Your Trip Today
Is Aruba worth visiting? If you're trying to decide if Aruba is a good destination for your next Caribbean escape, here's what you should know!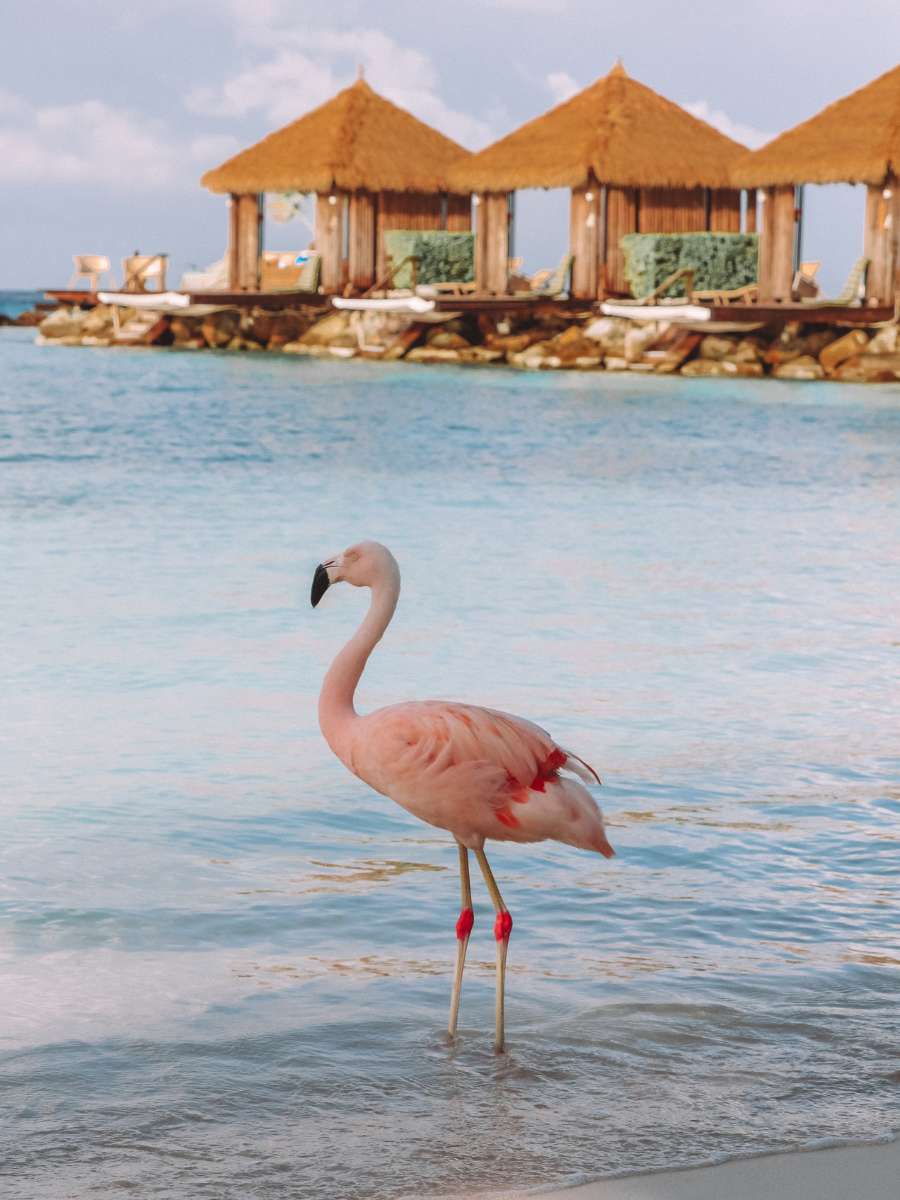 I recently traveled to Aruba and loved everything about it, so much that I considered extending my trip!
As you set foot on the island, you'll notice the year-round sunshine and balmy weather providing optimal conditions for outdoor activities.
Whether you're basking under the sun on one of its pristine white sand beaches or snorkeling in crystal clear waters teeming with marine life, Aruba's natural beauty and unique culture will captivate you just as much as it did me.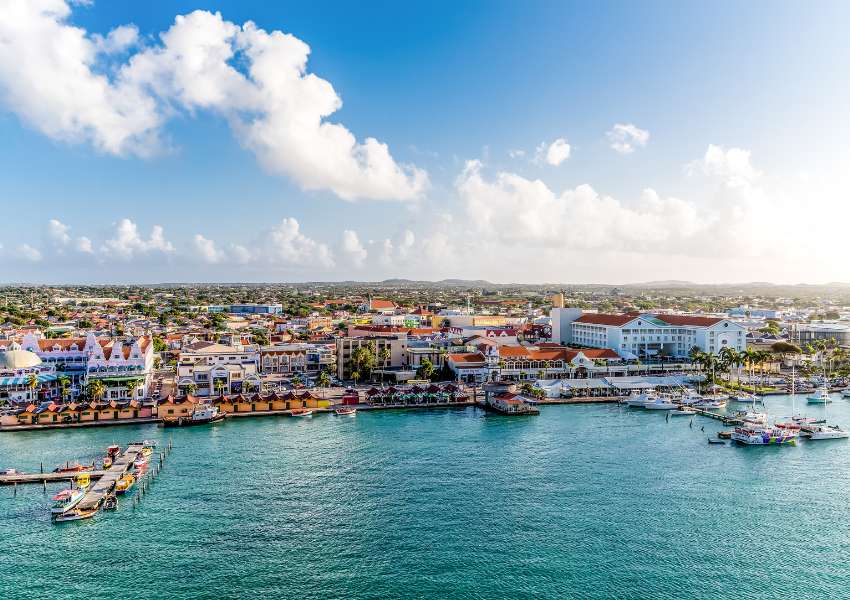 Is Aruba Worth Visiting?
Aruba is definitely worth considering for your next vacation destination! You'll fall in love with its gorgeous white-sand beaches, crystal-clear turquoise waters, and warm, sunny weather.
While you're there, you can enjoy numerous water sports, scuba diving, windsurfing, or the many incredible Aruba snorkeling tours to the vibrant marine life and colorful coral reefs that contribute to the island's rich underwater world.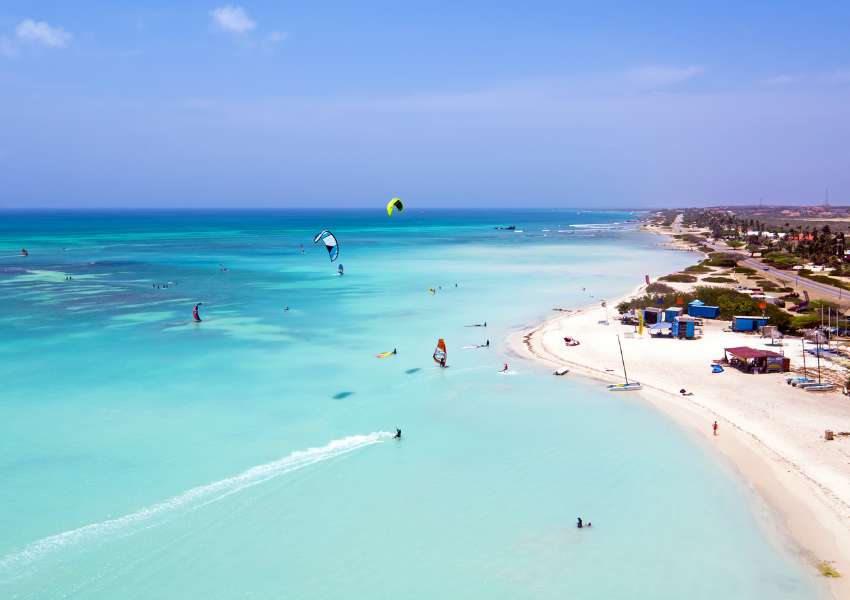 In addition to the stunning beaches, there are also a ton of unique things to do in Aruba, including exploring its diverse landscape. Venture into Arikok National Park, where you'll witness indigenous plants and animals, as well as historic sites and caves.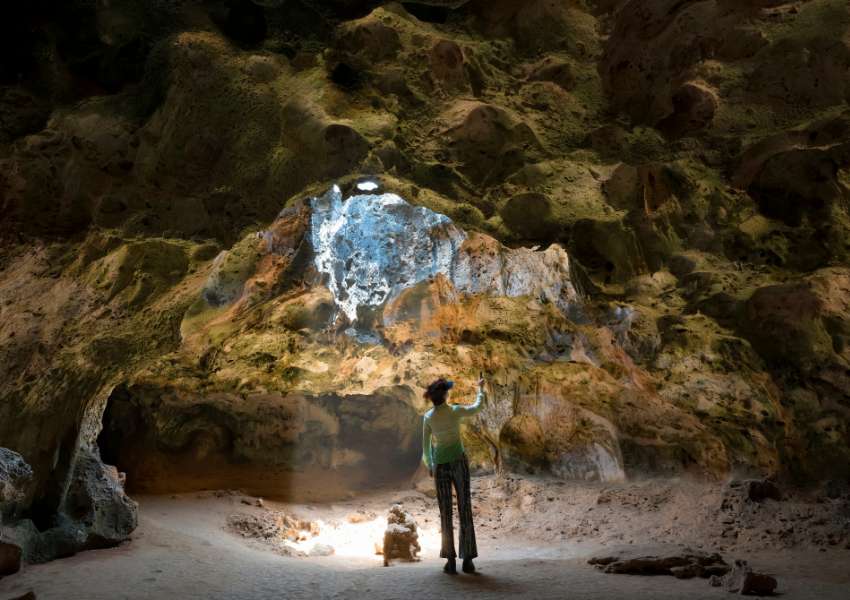 When it comes to dining, you'll surely be spoilt for choice. Treat your taste buds to the delicious blend of Dutch, Caribbean, and Latin American flavors at a wide range of restaurants. Make sure to try their local dishes, such as keshi yena (stuffed cheese) and pastechi (pastry filled with meat or cheese).
For shopping enthusiasts, Aruba is a paradise filled with numerous boutiques and markets. You can find everything from designer clothes, perfumes, to unique handmade crafts.
Moreover, Aruba's nightlife is quite lively, with various clubs, bars, and casinos to keep you entertained. After a long day of exploring, you can dance the night away or try your luck at one of the island's casinos.
In summary, Aruba is worth visiting no matter your travel style. Whether you're a beach lover, adventure seeker, foodie, or shopper, you're sure to find something here!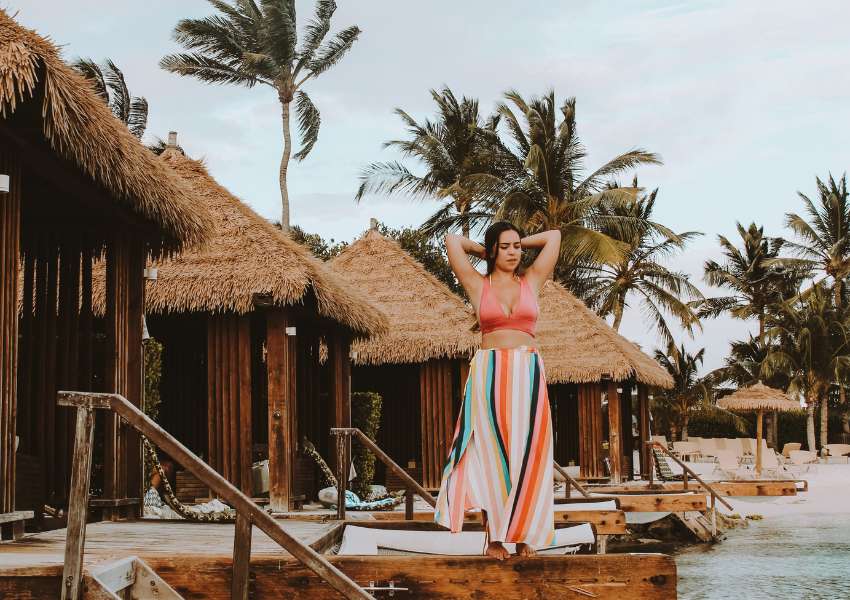 How is Aruba Different from Other Caribbean Islands?
One unique aspect of Aruba is its climate.
Unlike many Caribbean destinations, Aruba has an arid climate, which means you'll experience less humidity and fewer rain showers during your visit.
Thanks to the reliable trade winds, the temperatures stay comfortable, making it a great place to soak up the sun on pristine white-sand beaches year-round.
In terms of landscape, while many other Caribbean islands are known for their lush tropical vegetation, Aruba stands out with its desert-like scenery.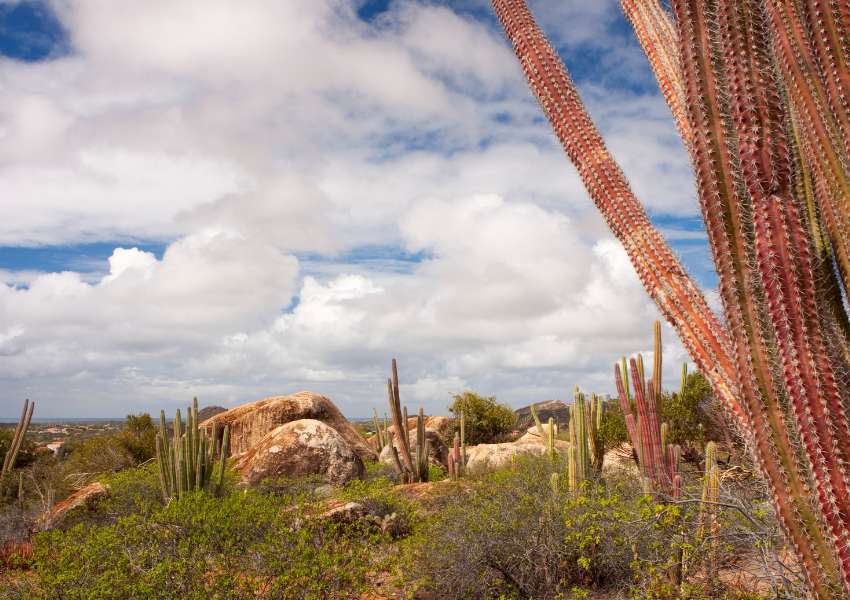 You'll find cacti and unique geological formations dotting the landscape, which creates a totally different vibe compared to other islands.
This also leads to a wider range of outdoor activities, from off-road adventures in Arikok National Park to casual strolls along the picturesque coastline.
Another difference is Aruba's vibrant blend of cultures. The island's population has a rich heritage, with influences from the Arawak Indians, the Dutch, African, and Latin American settlers. This cultural melting pot is evident in the local language, Papiamento, and can be tasted in the diverse and delicious culinary offerings.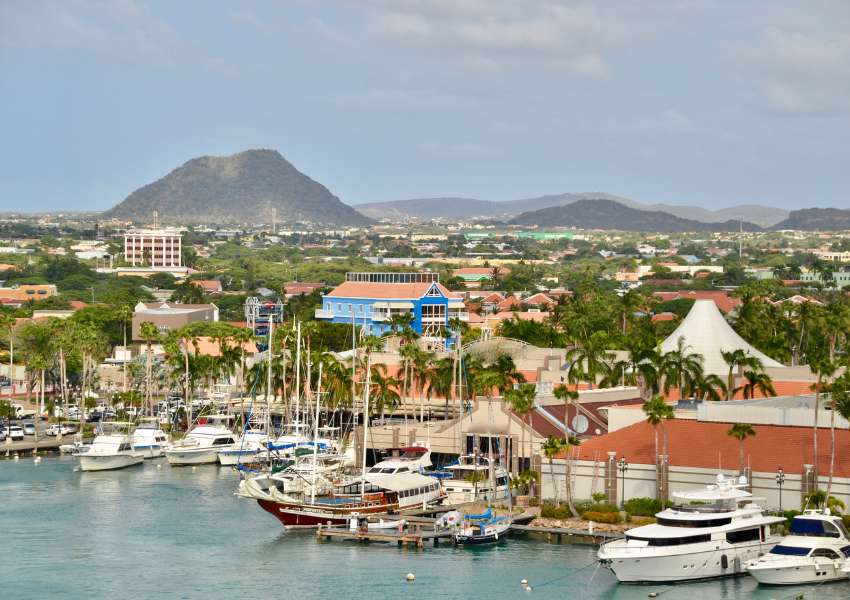 As if that weren't enough, Aruba's festivals, such as Carnival and Dera Gai, are also great opportunities to immerse yourself in the island's unique traditions.
When it comes to accommodation, Aruba caters to a variety of tastes and budgets. From luxurious hotel resorts and all-inclusive packages to charming boutique properties and eco-friendly stays, you'll find something that suits your preferences. There are plenty of amazing areas to stay in Aruba, so make sure to check out which ones fits your travel style best!
Lastly, Aruba's location sets it apart from many other Caribbean destinations.
Because the island is located outside the hurricane belt, it enjoys a lower risk of tropical storms and hurricanes, making it a safer option for those looking to avoid these weather-related risks.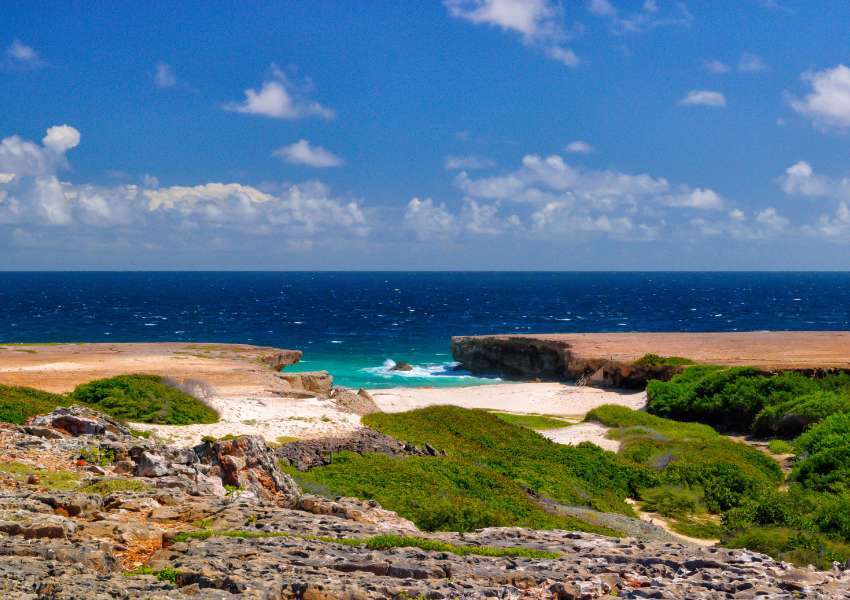 Is Aruba worth visiting? Reasons to visit Aruba:
Weather and Climate
Aruba boasts a warm and sunny climate year-round, with an average temperature of 82°F (28°C).
The cooling trade winds make the warm weather more comfortable for you, so don't worry about getting too hot on this beautiful island.
Plus, Aruba lies outside the hurricane belt, meaning your vacation is less likely to be disrupted by storms.
Friendly People
One of the best aspects of Aruba is its people. You'll find locals to be warm, welcoming, and more than eager to help you make the most of your visit.
Their hospitality makes you feel right at home, and you'll find yourself embracing Aruba's "One Happy Island" motto.
Unique Culture and History
Aruba's rich history and unique cultural influences make it an interesting destination for you to explore.
The island's Dutch and native heritage blend seamlessly, and you can experience their rich mix through the island's architecture, museums, and historical sites.
A visit to the island's capital, Oranjestad, will give you a glimpse of Aruba's colorful past.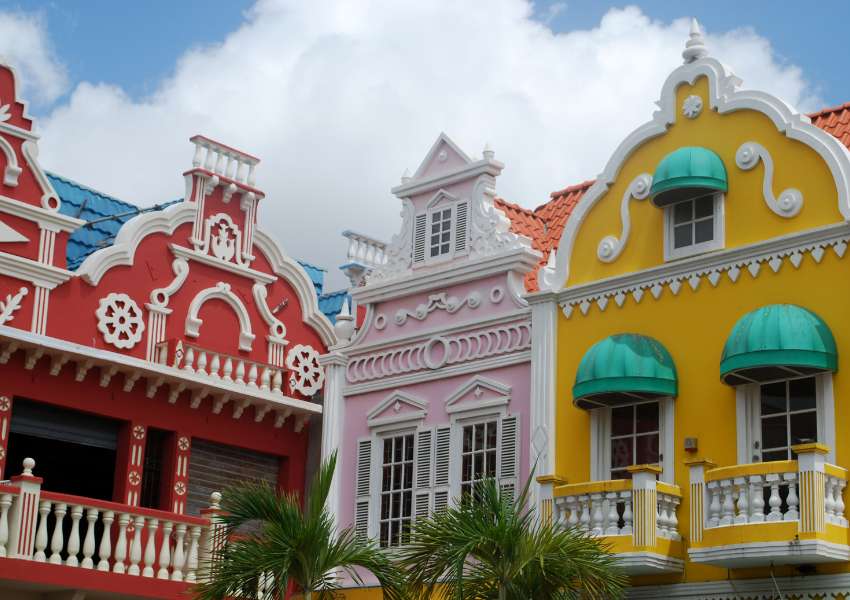 Nature
Aruba's natural beauty is not to be missed.
The island's Arikok National Park covers nearly 20% of the land area and offers you stunning vistas, unique flora and fauna, and hiking trails.
You can also explore the island's rugged coastline for truly breathtaking views.
You may also like:
Flamingo Island
A visit to Renaissance Island will give you the chance to spend time at the famous Aruba Flamingo Beach.
The island is a place where you can find flamingos that call it their home.
Aside from that, you can spend the entire day lounging on the island's private beaches which don't get too crowded, all while sipping drinks from the bar.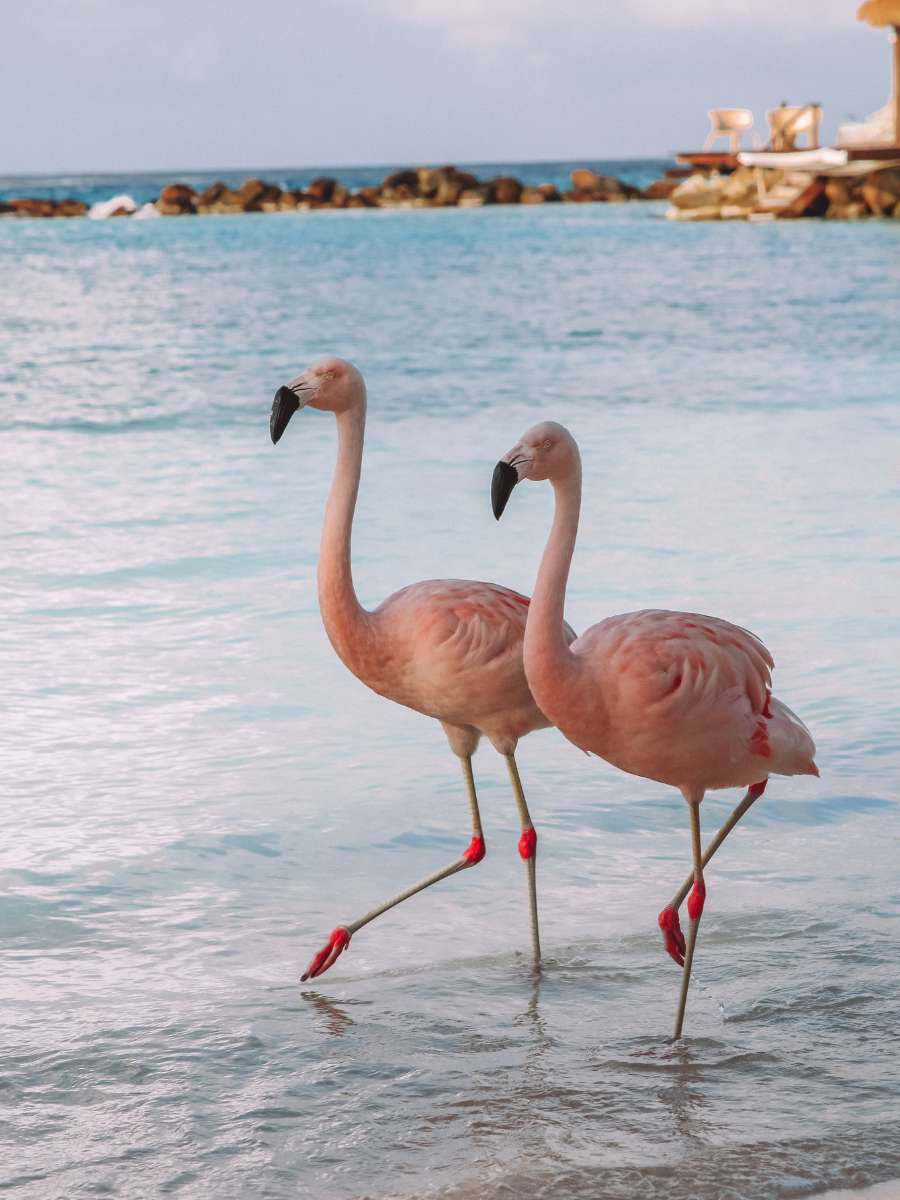 Food
Aruba's diverse culinary scene is sure to impress you.
With influences from around the world, you can find anything from authentic local dishes to international fusion cuisine.
Be sure to try the island's famous keshi yena, pastechi, and tropical seafood dishes.
Beaches
Of course, no visit to Aruba would be complete without enjoying its stunning beaches.
With powdery white sand, crystal-clear turquoise waters, and swaying palm trees, you're sure to find your perfect beach escape.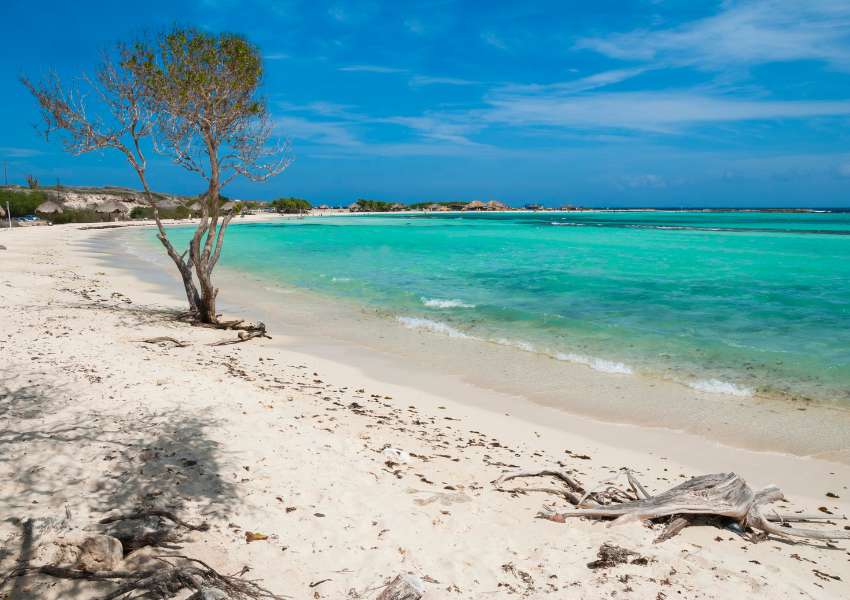 Tips for Visiting Aruba
Currency
When visiting Aruba, you'll use the Aruban Florin (AWG), but US dollars are also widely accepted.
It's a good idea to have a mix of both currencies on hand. Keep in mind that the exchange rate is typically AWG 1.75 to $1.
Prices
Aruba can be a bit pricey, but you can still find affordable options for accommodations, dining, and activities.
Check out local supermarkets and food trucks for budget-friendly meals, and consider staying at less luxurious hotels or vacation rentals.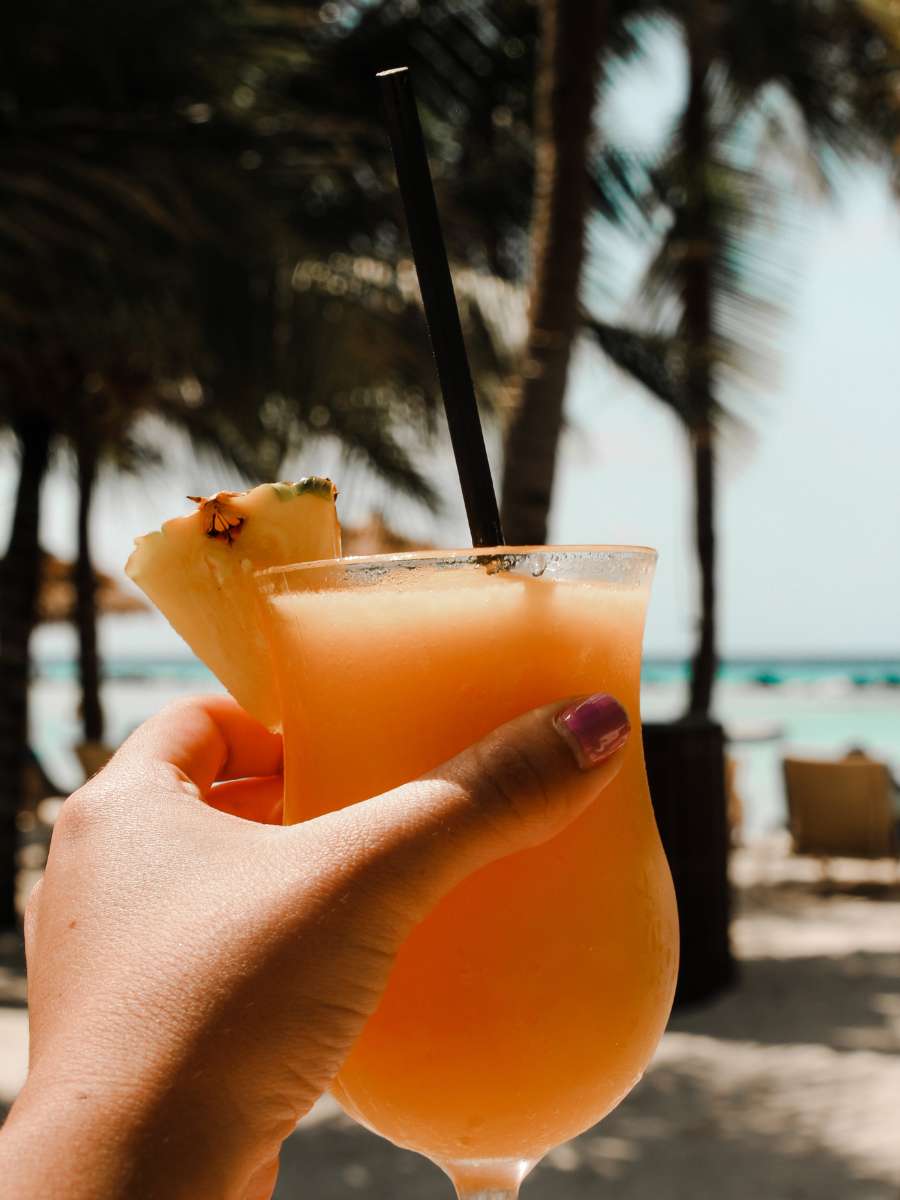 Weather
You'll experience warm, sunny weather year-round in Aruba, with average temperatures ranging from 75°F to 85°F (24°C to 30°C).
The trade winds provide a pleasant breeze to keep you comfortable while you soak up the sun.
Entry Requirements
For US citizens, you'll need a valid passport to enter Aruba but no visa is required for stays up to 30 days.
Other nationalities should check their country's specific entry requirements before traveling.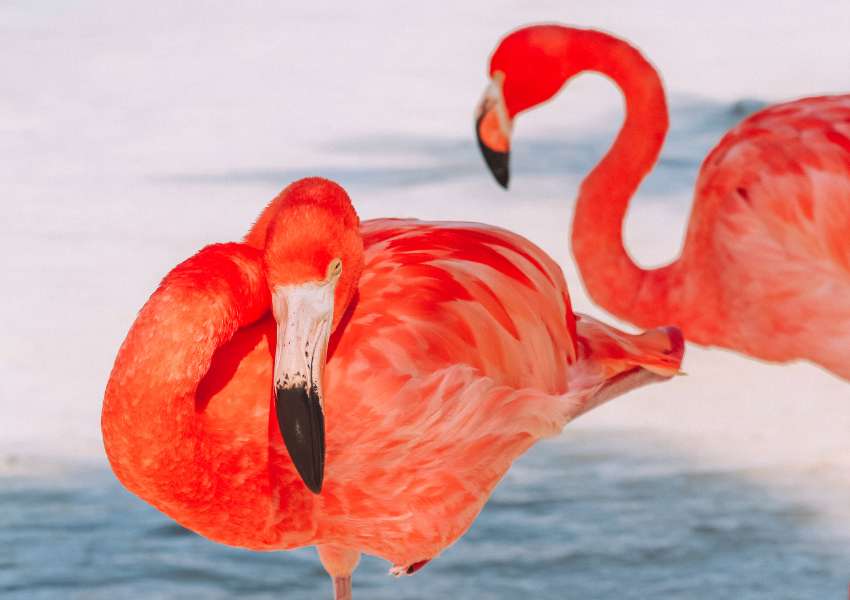 Hurricane Season
Aruba is located outside the hurricane belt, meaning it's generally safe from major tropical storms.
While occasional showers may occur, your travel plans are unlikely to be disrupted due to hurricanes.
History
Take advantage of the island's rich history by visiting its landmarks and museums.
You can explore Arikok National Park to discover prehistoric cave drawings or visit the Archeological Museum in Oranjestad to learn more about Aruba's indigenous culture.
Language
The official languages of Aruba are Dutch and Papiamento, but English and Spanish are also widely spoken.
Most locals will understand and speak English fluently, making it easy for you to communicate during your stay.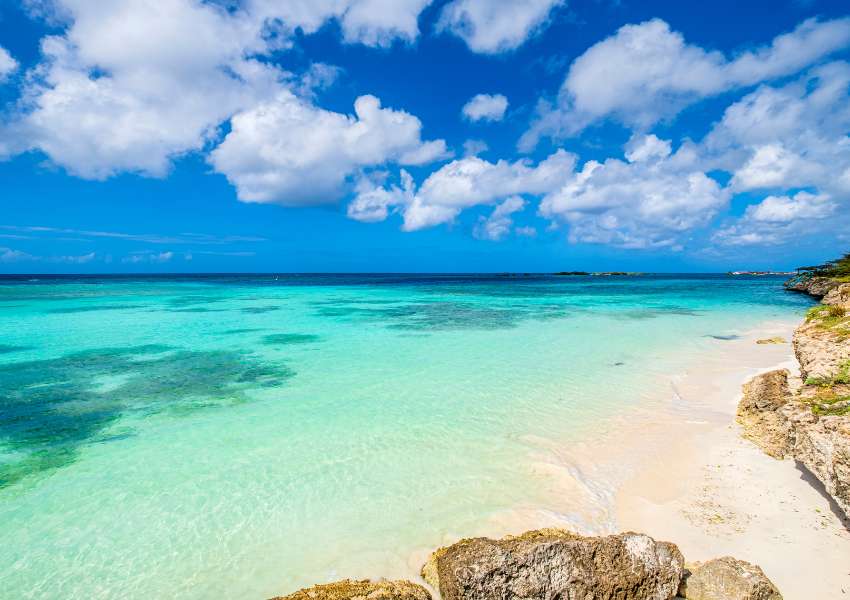 When to Visit Aruba
As you plan your visit to Aruba, it's important to keep in mind the island's climate and peak tourist season.
Fortunately, Aruba boasts year-round sunshine and warm temperatures, averaging around 82°F (28°C).
The trade winds help keep you cool during sunny days while providing ideal conditions for watersports like windsurfing and kiteboarding.
It's essential to know that Aruba's high season runs from mid-December to mid-April.
During this time, you can expect larger crowds, higher prices, and limited availability, especially at popular resorts.
If you're looking to avoid the high season, consider visiting Aruba between April and August.
The island tends to experience fewer crowds and lower accommodation prices, allowing you to enjoy its beauty without breaking the bank.
Another factor to consider is the hurricane season, which occurs from June to November in the Caribbean region.
However, Aruba is located outside the typical hurricane belt, making the risk of storms relatively low. While passing storms might result in brief showers, they generally don't last long and shouldn't hinder your vacation plans.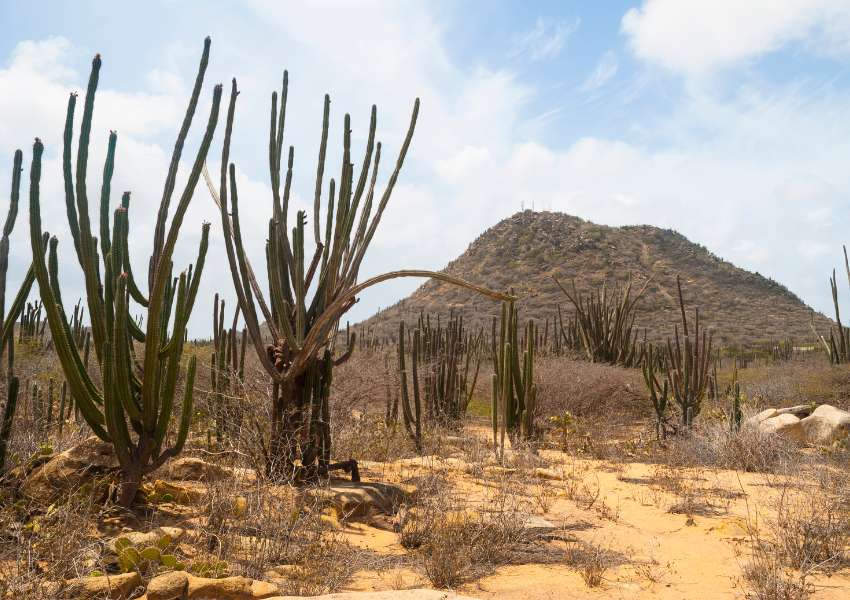 FAQs: Is Aruba Worth Visiting
What makes Aruba special?
Aruba is special because of its consistently sunny weather, stunning beaches, and diverse culture.
You'll enjoy the friendly atmosphere, delicious food, and countless outdoor activities. It's an ideal destination for relaxation and adventure.
Is Aruba worth visiting in winter?
Yes, Aruba boasts beautiful weather year-round, even during the winter season.
The island's location outside of the hurricane belt ensures that it is one of the safest Caribbean destinations to visit during the winter months.
The winter season in Aruba runs from December to March, with temperatures averaging in the mid-80s Fahrenheit (around 29 Celsius). The island experiences very little rainfall during this time, making it an ideal destination for those seeking a sunny winter getaway.
How long should I stay in Aruba?
A typical stay in Aruba ranges from 5 to 10 days. This allows you to experience the island's beaches, sights, and activities without feeling rushed.
Aruba or Turks and Caicos?
Both destinations offer beautiful beaches and clear waters.
If you prefer a more laid-back atmosphere, Turks and Caicos may be for you. However, if you're seeking a diverse cultural experience, nightlife, and more activities, Aruba is a better choice.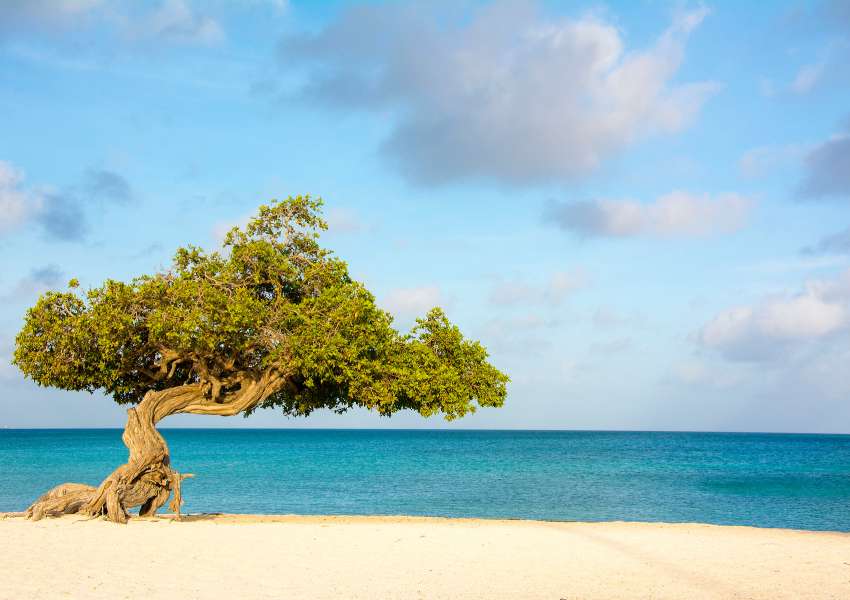 What is the best month to visit Aruba?
Aruba enjoys warm weather year-round, but the best months to visit are typically April to August. This is the low season when it's less crowded, and you can find better deals on accommodations.
Is Aruba expensive?
Aruba can be expensive, but it's possible to visit without breaking the bank.
Plan your budget carefully, and look for deals and discounted rates on accommodations and activities. Consider dining at local eateries to save on food expenses.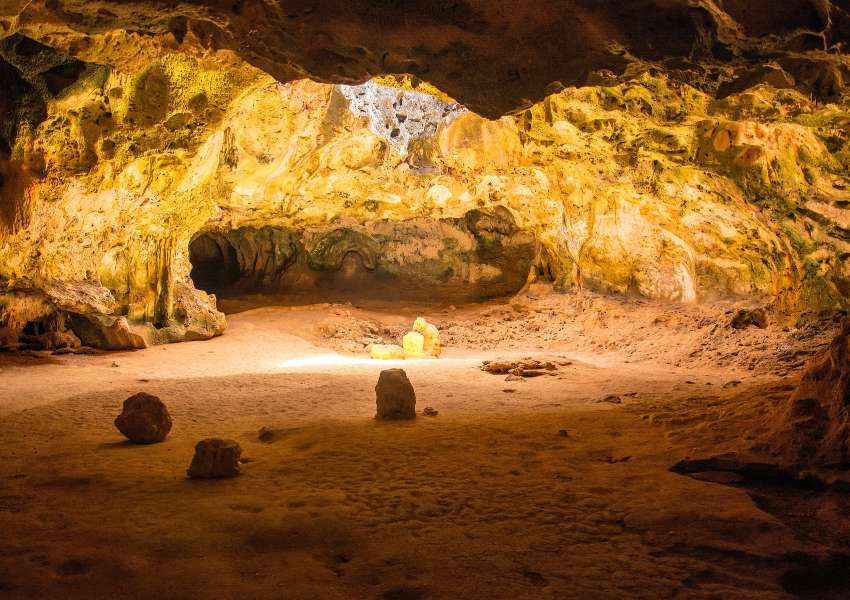 What are the top things to do in Aruba?
There are plenty of exciting things to do in Aruba. Some popular activities include:
Relaxing on the stunning beaches
Snorkeling or scuba diving in crystal clear waters
Exploring Arikok National Park
Visiting historical landmarks, like the California Lighthouse
Trying your luck in the island's casinos
Enjoying thrilling water sports
Is Aruba worth visiting for its resorts?
Yes, Aruba is worth visiting for its resorts alone!
The island has plenty of luxury and all-inclusive resorts, making it ideal if a relaxing vacay is whar you're after.
Aruba or Curacao?
Both Caribbean islands have unique offerings.
If you prioritize nightlife and love trying various cuisines, Aruba may be more suitable.
On the other hand, Curacao offers a quieter atmosphere and is a great destination for scuba diving and snorkeling enthusiasts. The choice depends on your preferences, but here's a full post I wrote on Curacao vs Aruba to help you decide!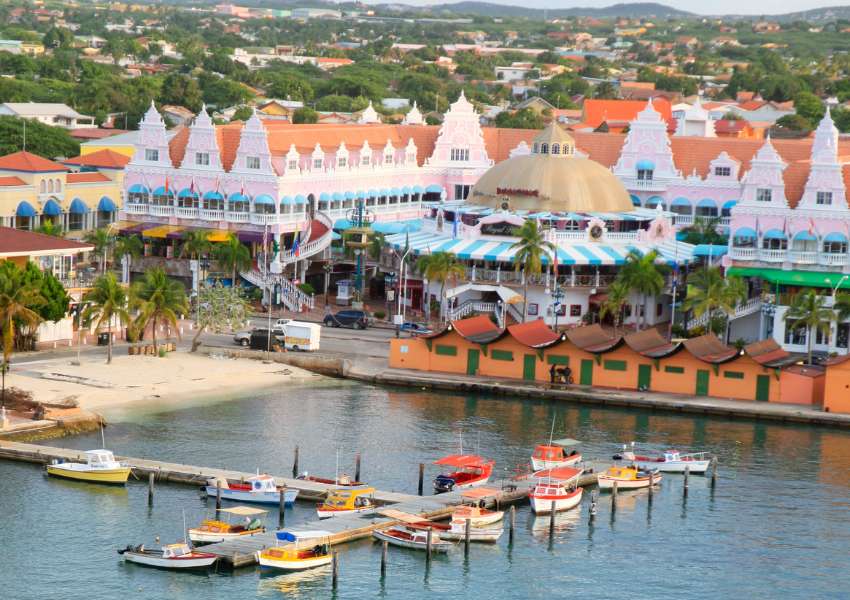 Is Aruba worth visiting for watersports?
Aruba is a paradise for watersports enthusiasts, making it an excellent destination if you're seeking an active and adventurous vacation.
With its crystal-clear waters and constant trade winds, Aruba offers a range of exciting water activities such as windsurfing, kiteboarding, kayaking, paddleboarding, and snorkeling.
Is Aruba Worth Visiting? Conclusion
In conclusion, Aruba is definitely worth visiting.
With its stunning beaches, warm weather, friendly locals, and diverse range of activities, there is something for everyone on this beautiful island.
Whether you're looking to relax on the beach, explore the natural wonders of the island, or immerse yourself in the local culture, Aruba has it all.
So, if you're thinking of planning your next vacation, don't hesitate to add Aruba to your list of must-visit destinations. You won't be disappointed!