Is Curacao Worth Visiting? Here's Why You Will Fall in Love With the Island!
Wondering if Curacao is worth visiting? I've been to Curacao several times already both for work as well as to celebrate birthdays and in this post, I share all the reasons why it should be on your travel bucket list.
If you're looking for a tropical destination that offers a unique blend of culture, history, and natural beauty, then Curaçao might just be the perfect place for you.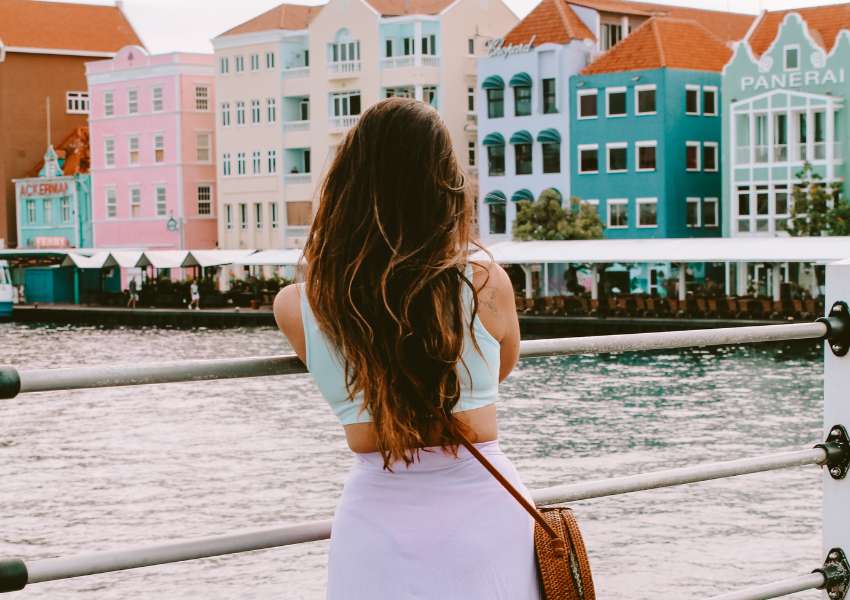 Located in the southern Caribbean Sea, this Dutch Caribbean island is known for its stunning beaches, colorful architecture, and vibrant culture.
From its rich history to its beautiful marine life, I'll delve into what makes Curaçao a unique and unforgettable destination in the Caribbean.
Is Curacao Worth Visiting?
Curaçao is definitely worth visiting. The island is known for its vibrant culture, stunning beaches, and colorful architecture.
There are plenty of activities to enjoy, such as snorkeling, scuba diving, hiking, and exploring historic sites.
Moreover, the island's unique blend of Dutch and Caribbean influences makes it a fascinating destination to experience.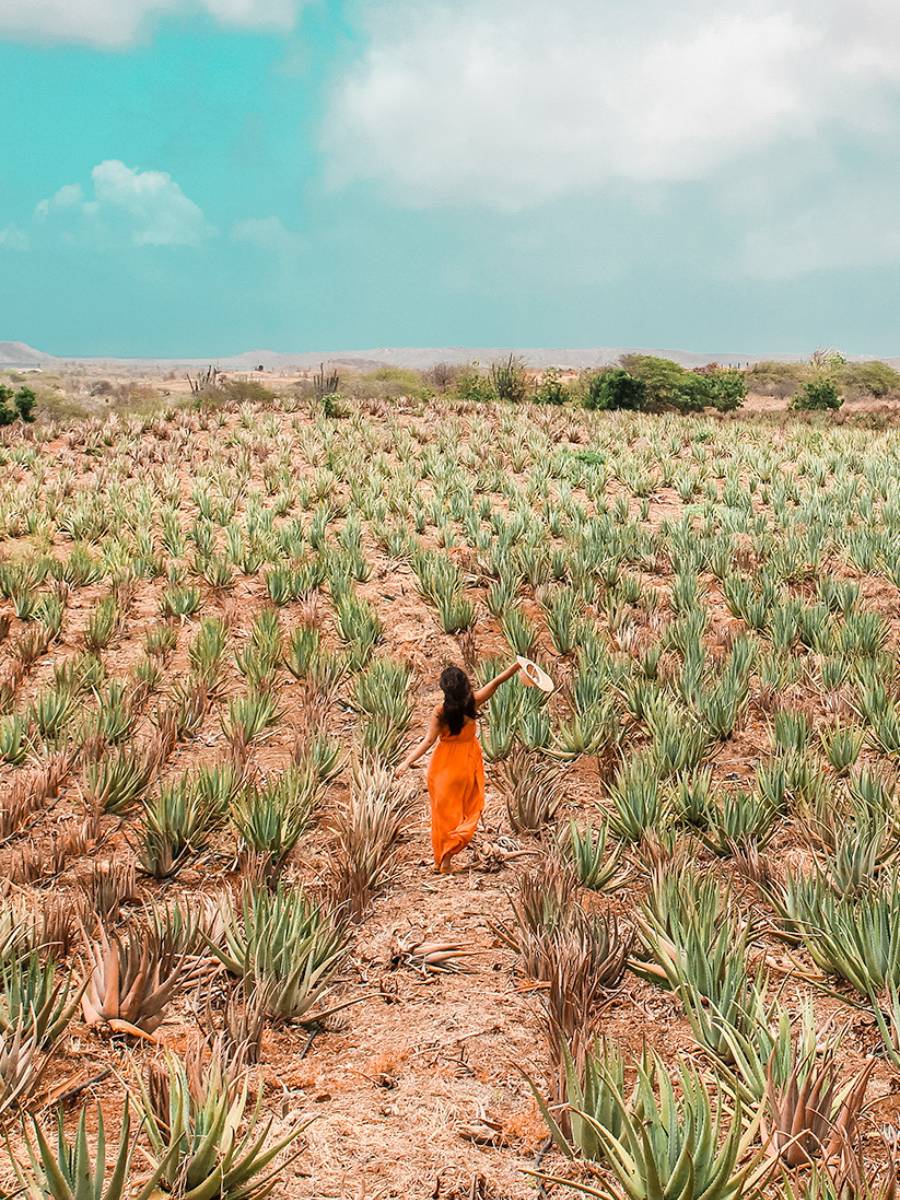 What Makes Curaçao Special?
Curaçao is not just another Caribbean island; it has a unique charm that sets it apart.
It has gorgeous pristine beaches with different experiences and marine life with over 65 dive spots.
Curaçao is also a melting pot of cultures with an exciting mix of music, dance, and cuisine to experience at local events, festivals, museums, and galleries.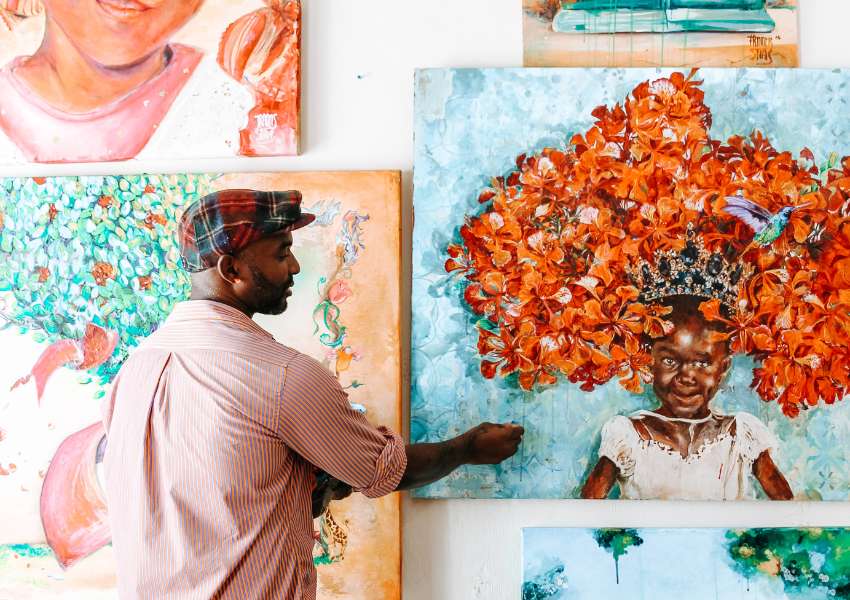 How is Curacao Different from Other Caribbean Islands?
Curacao stands out from other Caribbean islands with its unique charm, diverse cultural influences, and natural beauty.
Its capital, Willemstad, features Dutch colonial architecture painted in vibrant colors, showcasing a fusion of European and Caribbean styles.
The island's fascinating underwater terrains make it a dream destination for divers and snorkelers, while its semi-arid deserts and striking geological formations offer a unique flora and fauna to explore.
Moreover, Curacao's culinary scene is also a must-try, featuring a fusion of Dutch, African, and Latin American flavors that is unique to the island.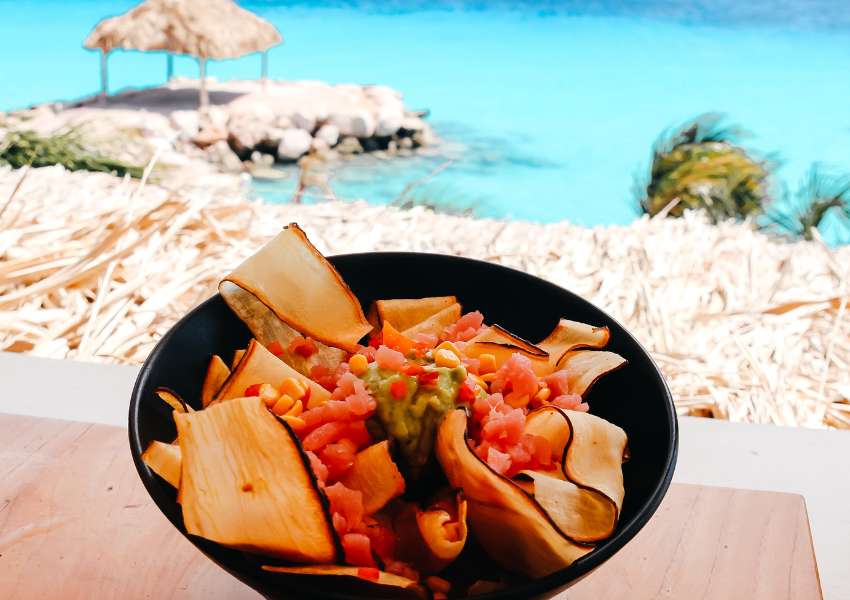 YOU MAY ALSO LIKE:
Is Curacao worth visiting? Reasons to visit Curacao:
1. You'll fall in love with its natural beauty and great weather
Curacao offers lots of natural beauty and great year-round weather.
As soon as you step foot on the island, you're guaranteed to find yourself captivated by the crystal-clear turquoise waters, soft white sand, and lush greenery you'll see all over.
Moreover, the climate is tropical, with warm temperatures and cooling trade winds, making Curacao the perfect environment to relax and enjoy your vacation any time of the year.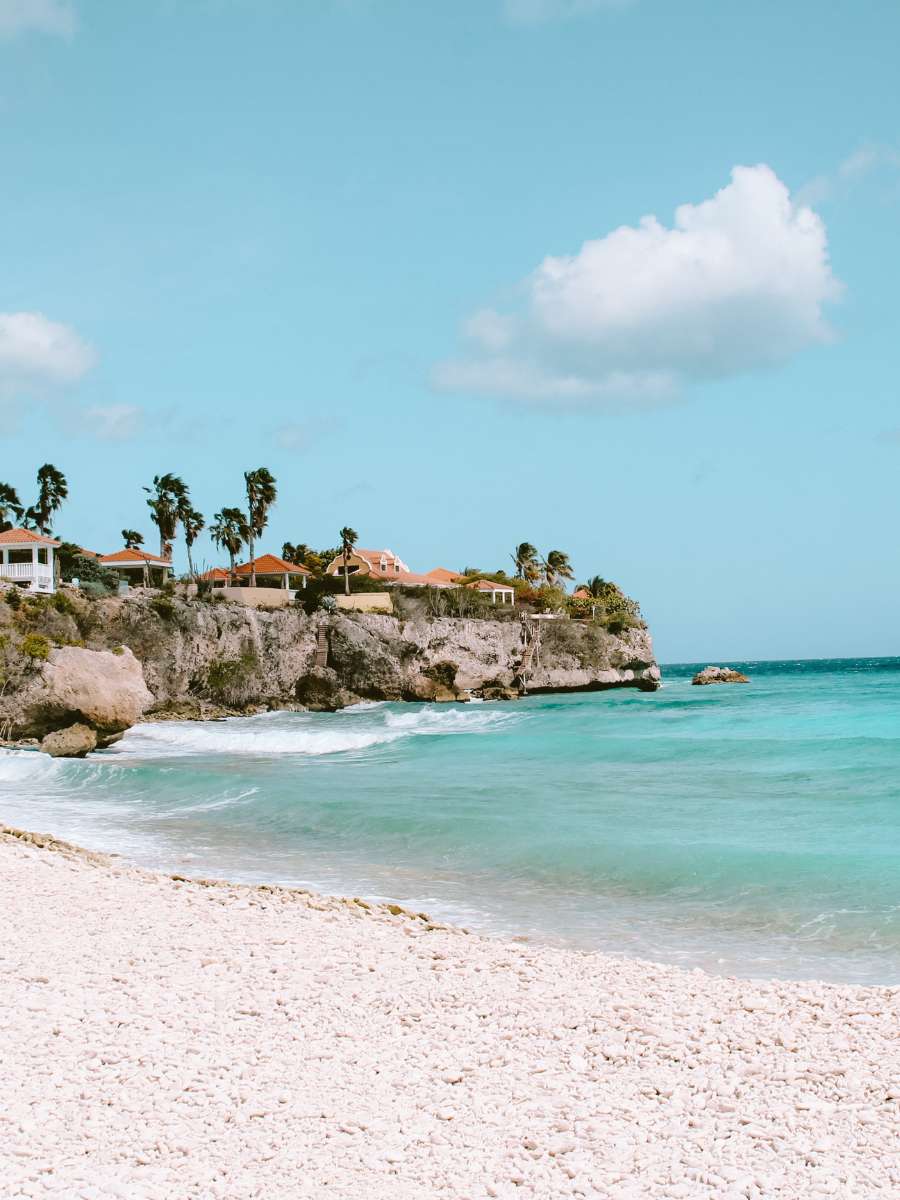 2. The island has a unique cultural heritage
Curacao's rich cultural heritage is unlike any other Caribbean island.
Due to its diverse history associated with Dutch, African, and Spanish influences, you'll find vibrant colors and architecture throughout the capital, Willemstad.
3. There are tons of outdoor activities
When it comes to outdoor activities, Curacao has you covered.
From snorkeling in the pristine coral reefs and sea caves to hiking the many rugged trails or exploring the uninhabited island of Klein Curacao, adventure is around every corner.
Some options for you to consider:
Snorkel or dive in the world-famous Blue Room Cave
Hike the picturesque trails of Christoffelpark
Explore the beautiful Shete Boka National Park
Take a traditional sailing trip along the coast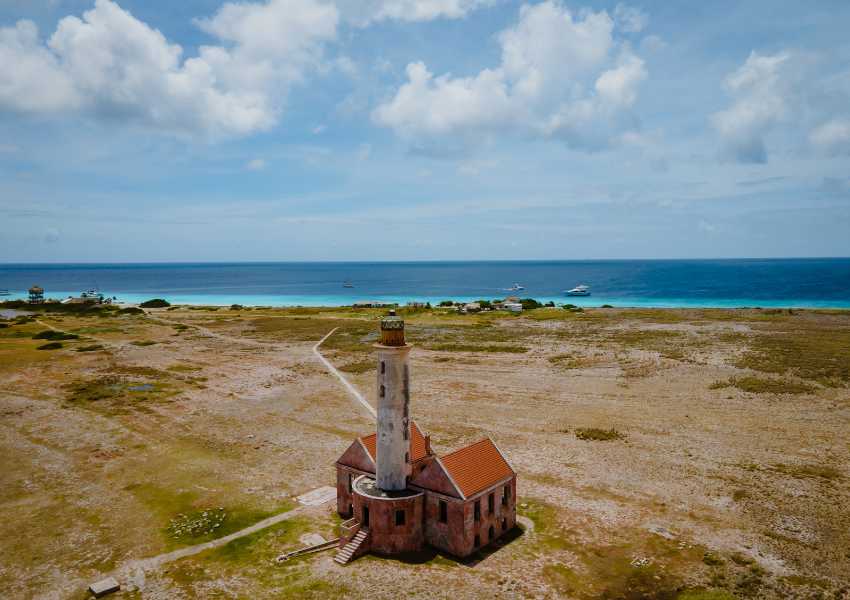 4. You'll find plenty of things to do
There are plenty of incredible things to do in Curacao to keep you entertained for weeks on end.
A few examples include walking through Willemstad, the colorful capital where you'll find rows of unique colonial-style buildings called Handelskade. You can also take a walking tour of the historic district, cross the Queen Emma Bridge, and check out the Floating Market.
Moreover, the island is known for its vast marine life, so you'll find a plethora of incredible Curacao snorkeling tours to try.
If you prefer to stay on land, Christoffel National Park has hiking trails and guided tours to learn about the island's flora and fauna.
If you're a culture enthusiast, you should visit museums like Kura Hulanda and the Jewish Cultural Historical Museum. Finally, don't miss Curaçao's Carnival, a lively celebration of music, dance, and colorful costumes that happens between January and March.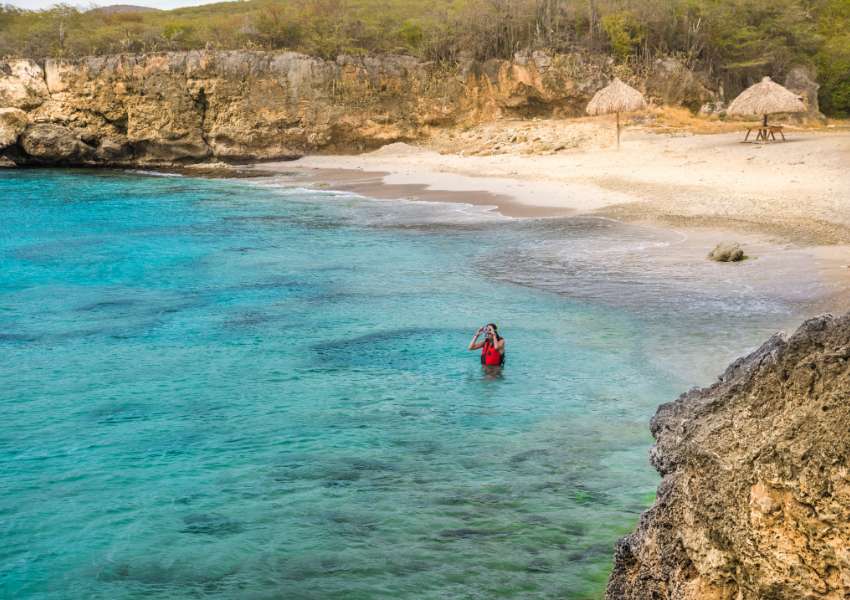 5. It's a foodie's paradise
The cuisine in Curacao is a unique blend of Dutch, Spanish, and European influences and there is no shortage of spots to eat on the island, be it at food trucks, markets, and high-end restaurants.
Don't miss out on trying local dishes like Keshi Yena (stuffed cheese), Arepas (cornmeal cakes), Stoba (meat stew), and more.
There are also plenty of fusion restaurants that combine European and Caribbean flavors to create unique culinary experiences.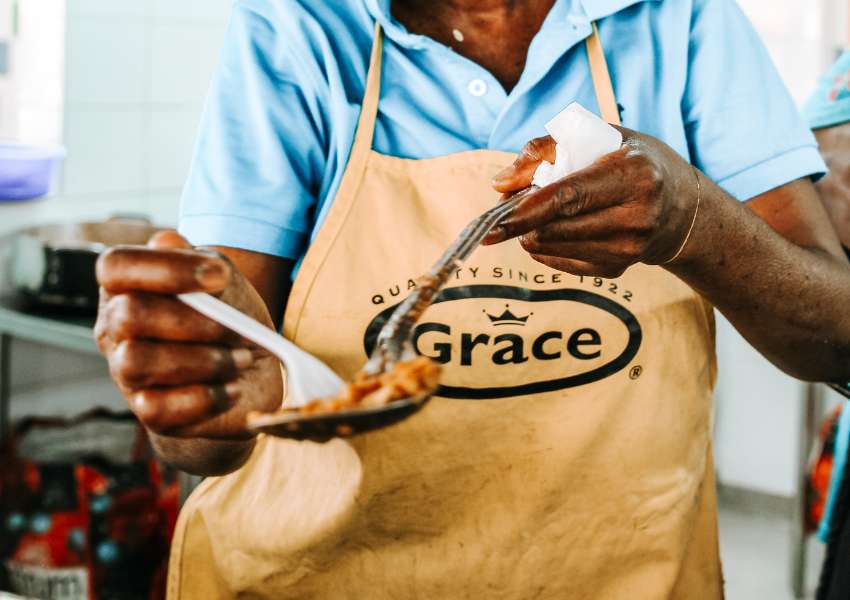 6. It's a photographer's dream
Curacao is what I'd describe as a photographer's dream. The island is full of incredibly colorful buildings and stunning nature, so you'll plenty of amazing photo spots in Curacao to shoot unique pictures.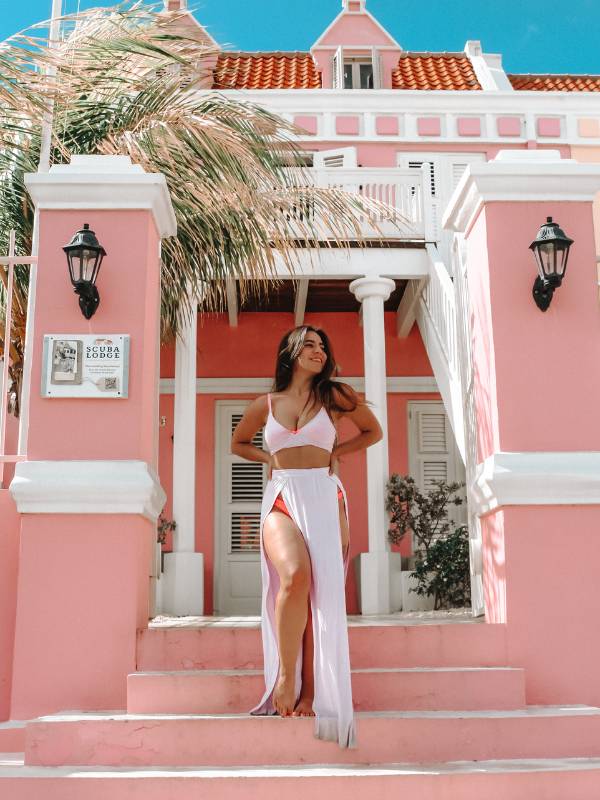 7. It has great nightlife
Curaçao's nightlife is buzzing with music and entertainment. Take your pick of English, Spanish, and Dutch tunes as you hit the dance floor, with many venues staying open until the early morning.
From cozy pubs to lively clubs, there is something for everyone in the vibrant Curaçao evenings. Some of my favorite spots for nightlife include Zanzibar, Cabana Beach Club, and Mood Beach, to name just a few!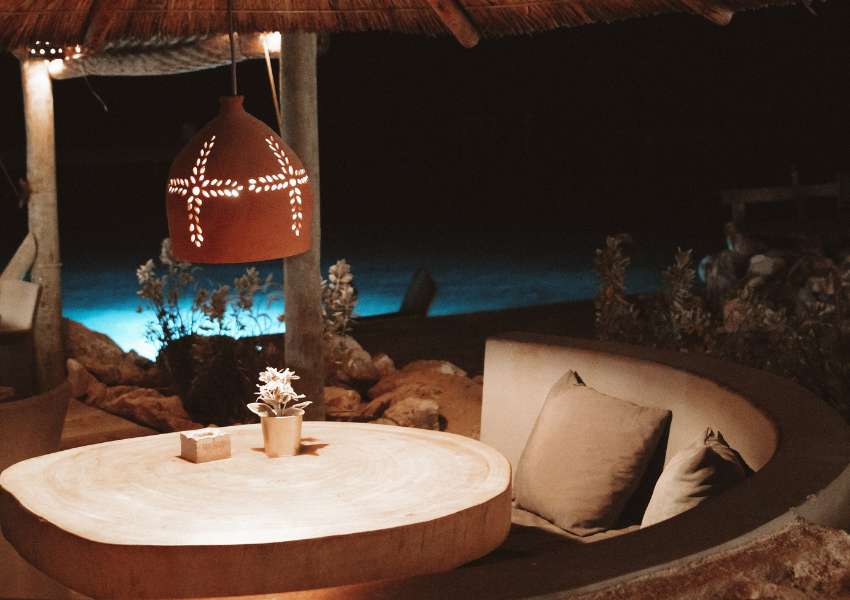 Tips for Visiting Curacao
1. Currency
The local currency in Curacao is the Netherlands Antillean guilder (ANG). However, US dollars are also widely accepted throughout the island, so you shouldn't have any issues using them.
With that said, I definitely recommend carrying some guilders in case you need them!
2. Rent a car
One of my top tips for visiting Curacao is to rent a car, especially if you want to explore the island independently.
Car rental prices vary, but you can generally find options in the range of $30 – $65 per day, depending on the type of vehicle and rental agency.
I booked my car with De Vos Car Rental and was very happy because it's a small company and they offer a very personalized experience in comparison to big chains.
3. Prices
While Curacao is not considered a budget destination, you can find affordable dining options and activities if you know where to look. Here's a breakdown of some average prices to help you plan your budget:
Budget meal: $10 – $15
Mid-range meal: $25 – $45
Local beer: $2 – $4
Coffee: $2 – $4
Admission to popular attractions: $10 – $20
Keep in mind that prices may vary depending on the season and specific location within Curacao.
As a visitor, it's helpful to have a mix of cash and cards on hand. Having small change will make transactions smoother, especially when tipping or paying for small purchases.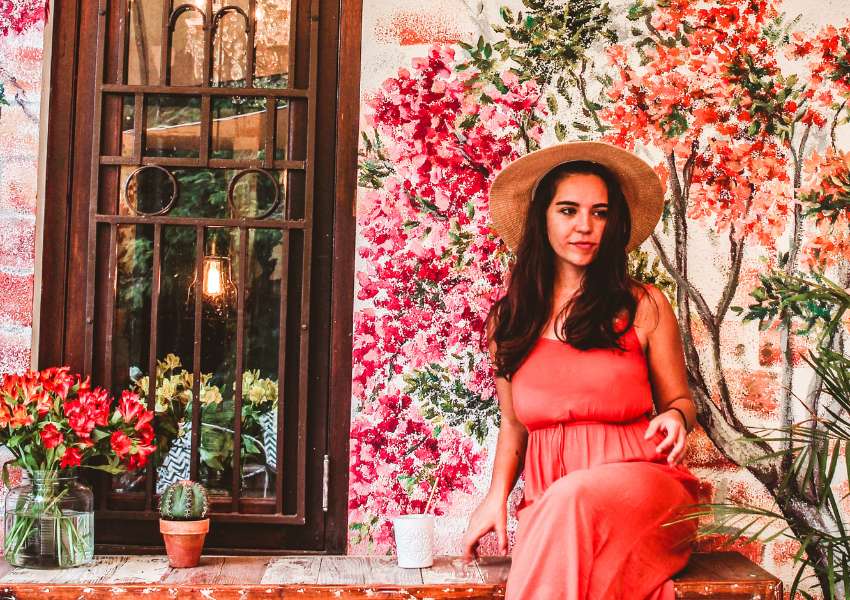 4. Climate and Summer
Curaçao's climate is tropical and sunny, so pack lightweight clothing to keep you comfortable while exploring the island. Here's my Curacao packing list with tips on what to bring.
5. Passport and Tourist Visa
Travelers from certain countries may require a tourist visa for entry. Check your country's specific requirements before departure to avoid any surprises at the customs counter.
You will also need to fill out your tourist card online before arriving (this applies to all nationalities). They will ask to see it at immigration, so make sure to save it on your phone.
6. Hurricane Season
Curaçao is generally outside the hurricane belt, but storms can occasionally affect the island.
The hurricane season runs from June to November, so the best time to visit Curacao is the rest of the year. In all honesty, hurricanes very rarely hit the island, so it's pretty much a year-round destination.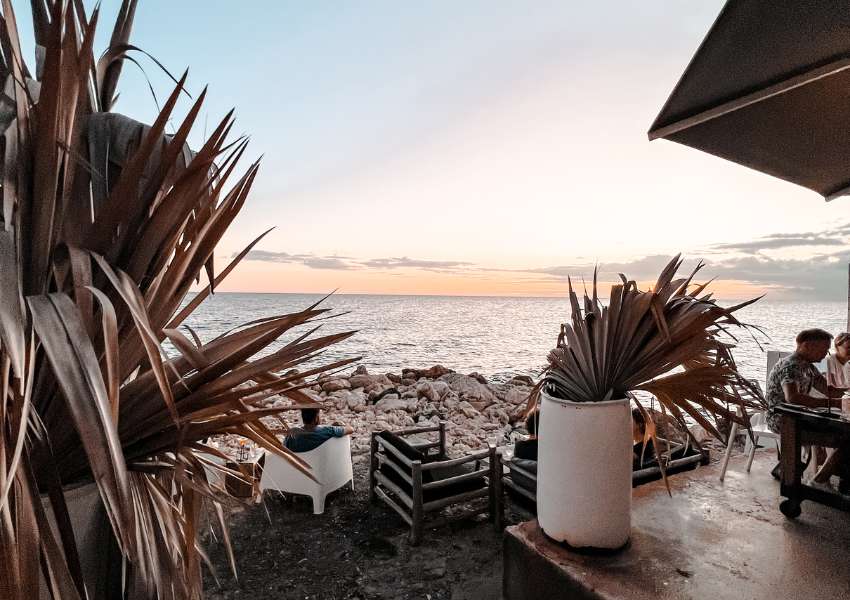 7. History and Language
The island is a constituent country of the Kingdom of the Netherlands, so you will see a lot of Dutch influences during your trip.
The island's past is filled with stories of the slave trade, and for a deeper insight, visit the Kura Hulanda Museum, which chronicles the history of the transatlantic slave trade in Curacao's past.
Moreover, Curacao is also a place of resilience and diversity. This becomes evident when you hear the sounds of the island's main languages, which are Papiamentu, Dutch, and English.
Papiamentu, a Creole language made up of elements from African, Portuguese, Dutch, English, French, and Spanish, is a beautiful reflection of Curacao's varied history and influences.
Don't forget to get travel insurance for your trip! As always, I recommend Safety Wing for great prices and coverage abroad. It starts at only $45 USD per month and will have you covered with everything you may need during your trip! Check them out here.
When to Visit
Thanks to the fact that Curacao is located outside the hurricane belt, it's an excellent destination to visit year-round.
The high season in Curacao runs from December to April, when many visitors from colder regions flock to the island to escape the weather. During this time, you can expect higher prices for accommodations and crowded beaches.
While the island is outside the hurricane belt, it is still important to be aware of the hurricane season, which typically runs from June to November. However, since Curacao rarely experiences hurricanes, your travel plans are not likely to be affected during this time.
Visiting Curacao during the low season (May to November) has its perks. You can enjoy lower prices for accommodations and fewer crowds at popular attractions.
The weather during this time is still very nice, with occasional rain showers that typically don't last long.
To get the most out of your Curacao vacation, consider visiting during these times:
Late April to early June: You can avoid the high season rush while still enjoying great weather. This time also coincides with Curacao's famous Carnival celebrations, giving you a chance to experience the island's vibrant culture.
September to November: By visiting during these months, you can soak up the sun while enjoying the benefits of the low season, such as fewer tourists and lower accommodation rates.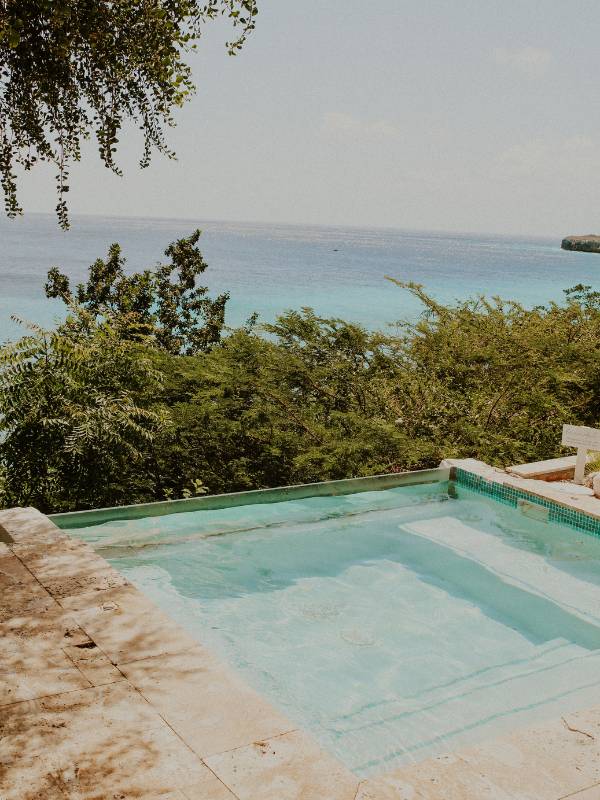 Map of Curacao
Is Curacao Worth Visiting?: FAQ
Now that you've decided if Curacao is worth visiting, here are some commonly asked questions I get about traveling to the island.
Is it better to go to Aruba or Curaçao?
Both Aruba and Curaçao have their unique charms.
While Aruba is known for its beautiful beaches, bustling nightlife, and luxurious resorts, Curaçao offers a more laid-back experience, with its rich culture, heritage, and diverse range of activities.
With that said, it completely depends on your travel style and interests, so I put together a full post on whether to visit Curacao vs Aruba with all the pros and cons of each island.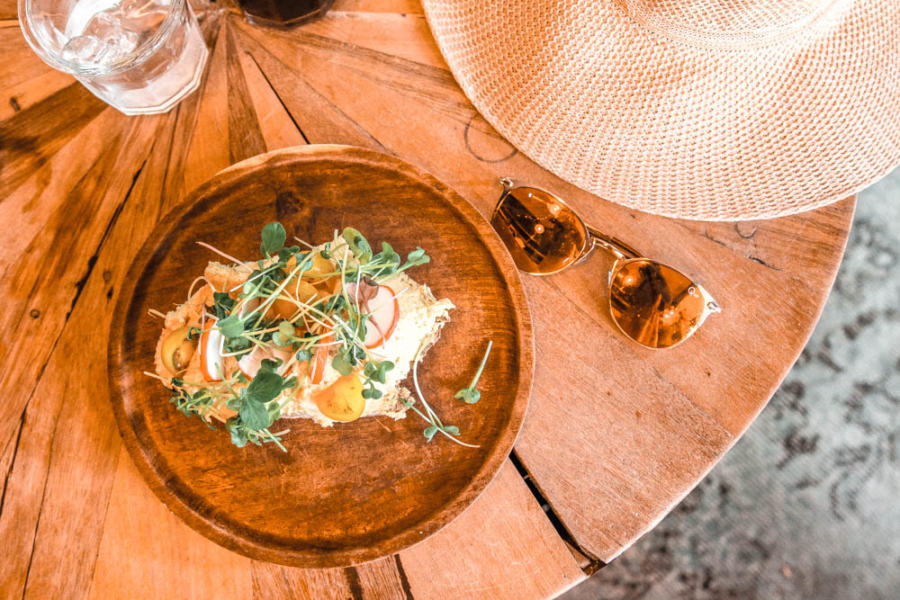 Is Curaçao very touristy?
Curaçao is less touristy compared to its neighboring islands like Aruba.
You will find fewer tourists and less crowded places, making it a perfect destination if you prefer a more serene and authentic experience.
How long should I spend in Curaçao?
Plan for a 5-7 day trip to fully explore and appreciate Curaçao. This will give you enough time to relax, enjoy several tours, visit several beaches, and explore historical sites and national parks.
Is Curacao safe?
Curaçao is considered one of the safest Caribbean destinations. However, like any other place, you should take precautions and remain vigilant.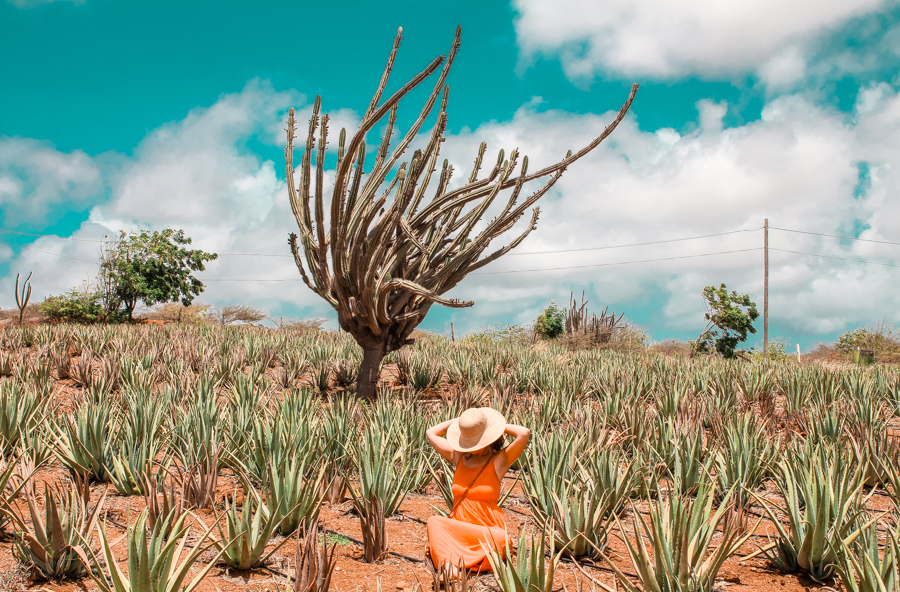 Is Curacao boring?
Curaçao is definitely far from boring if you love culture, history, and outdoor activities.
The island offers amazing snorkeling, gorgeous beaches, well-preserved historical sites, and a wide array of activities and events.
Is it worth visiting Curacao for the beaches?
Absolutely! Curaçao's beaches are undoubtedly worth visiting. The island boasts over 35 stunning beaches, each with its unique character.
Some popular beaches include Mambo Beach, Knip Beach, Playa Porto Marie, Jan Thiel Beach, Cas Abao, and plenty more.
Conclusion: Is Curacao worth visiting?
Curaçao is definitely worth visiting if you're looking for a unique destination that is all about sunny days, beautiful beaches, and lots of cultural goodness.
From its colorful architecture and vibrant culture to its stunning beaches and beautiful marine life, there's something for everyone on this Dutch Caribbean island.
Whether you're interested in history, nature, food or simply relaxing on the beach, Curaçao has it all.