Epic Things to Do in Ireland
Thinking of heading to Ireland and looking to fill your itinerary with epic things to do? Maybe you're looking for a combination of leisurely as well as adventurous things to do. Either way, you're in the right place!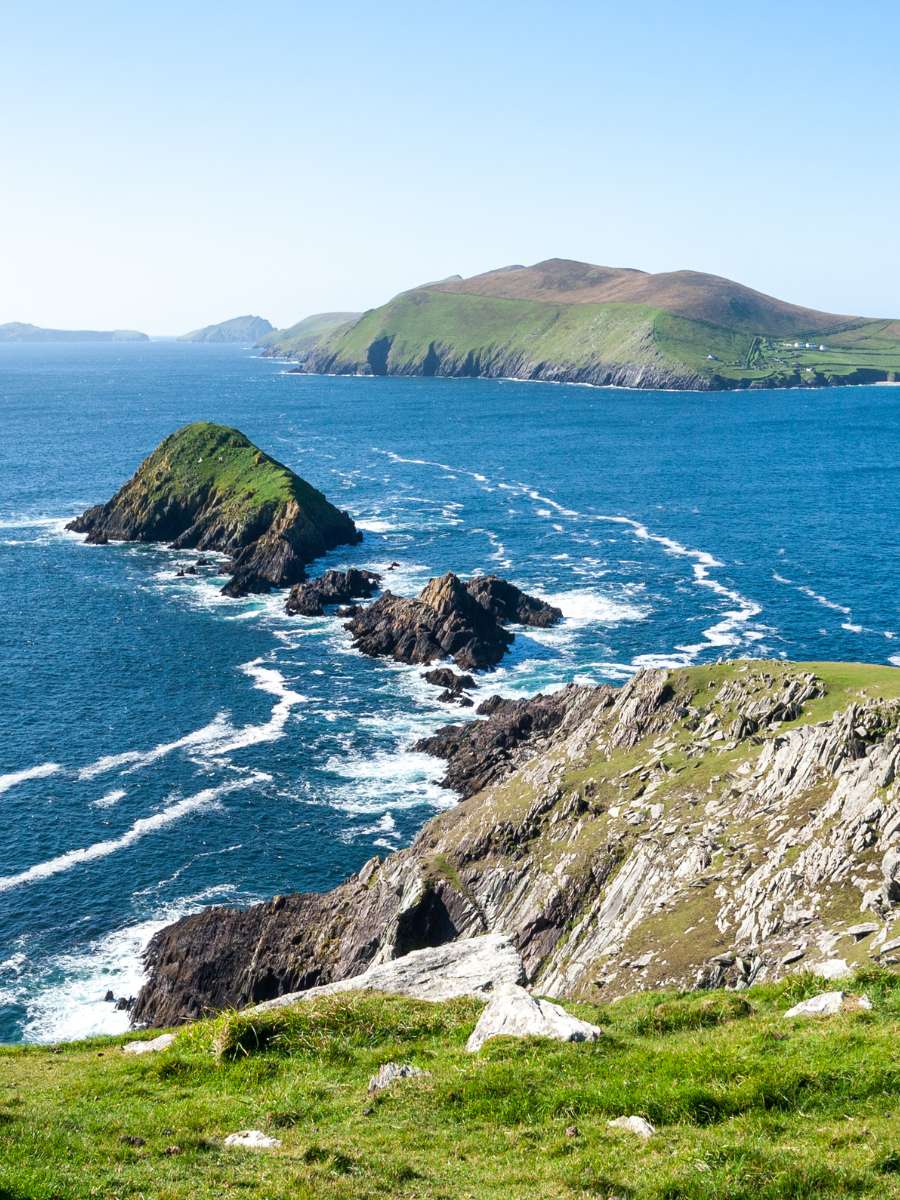 Ireland, also known as the Republic of Ireland, is an island nation west of the United Kingdom and is joined by Northern Ireland (a separate country) to the north.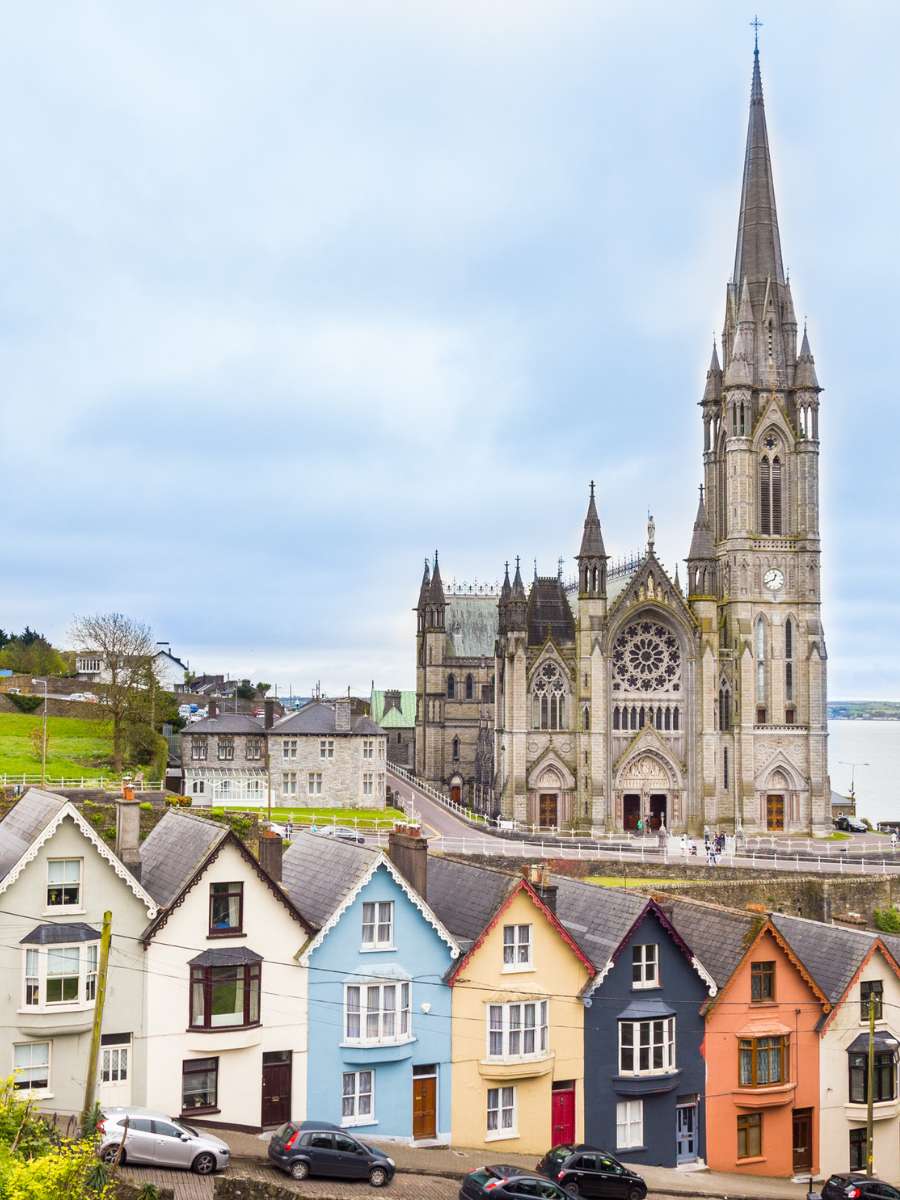 Exploring Ireland feels like being in a fairy tale; with its otherworldly scenery, the rolling green hills it's known for, charming little villages with colorful houses, medieval castles, stunning cliffs, and beautiful rock formations against the Atlantic Ocean.
We're going to go through the best things to do in Ireland to get the most out of the experience of touring this beautiful island. So, let's jump in!
Epic Things to Do in Ireland
Ireland is a diverse country with stunning natural landscapes and rich culture. Here are the things you don't want to miss during your visit to Ireland.
1. Drive along the Wild Atlantic Way
Wild Atlantic Way is a trail along Ireland's west coast, and as the name suggests, it looks out onto the Atlantic Ocean.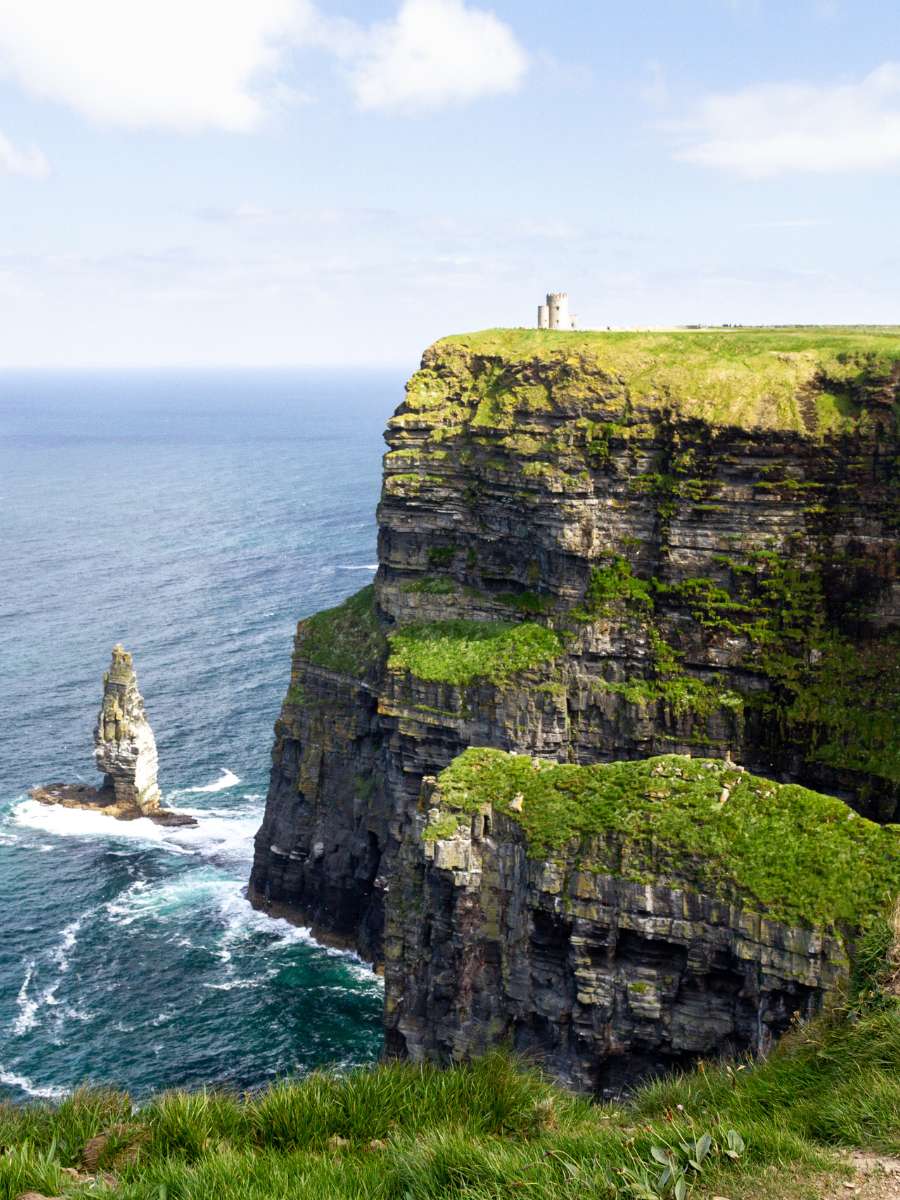 The entire route is 2600 km (1600 miles) in length, stretching from Derry in Northern Ireland, all the way down to Cork.
It covers the entire west coast of Ireland and North Ireland combined. You can drive as much or as little of it as you wish, there are plenty of exits out to the road that lead elsewhere.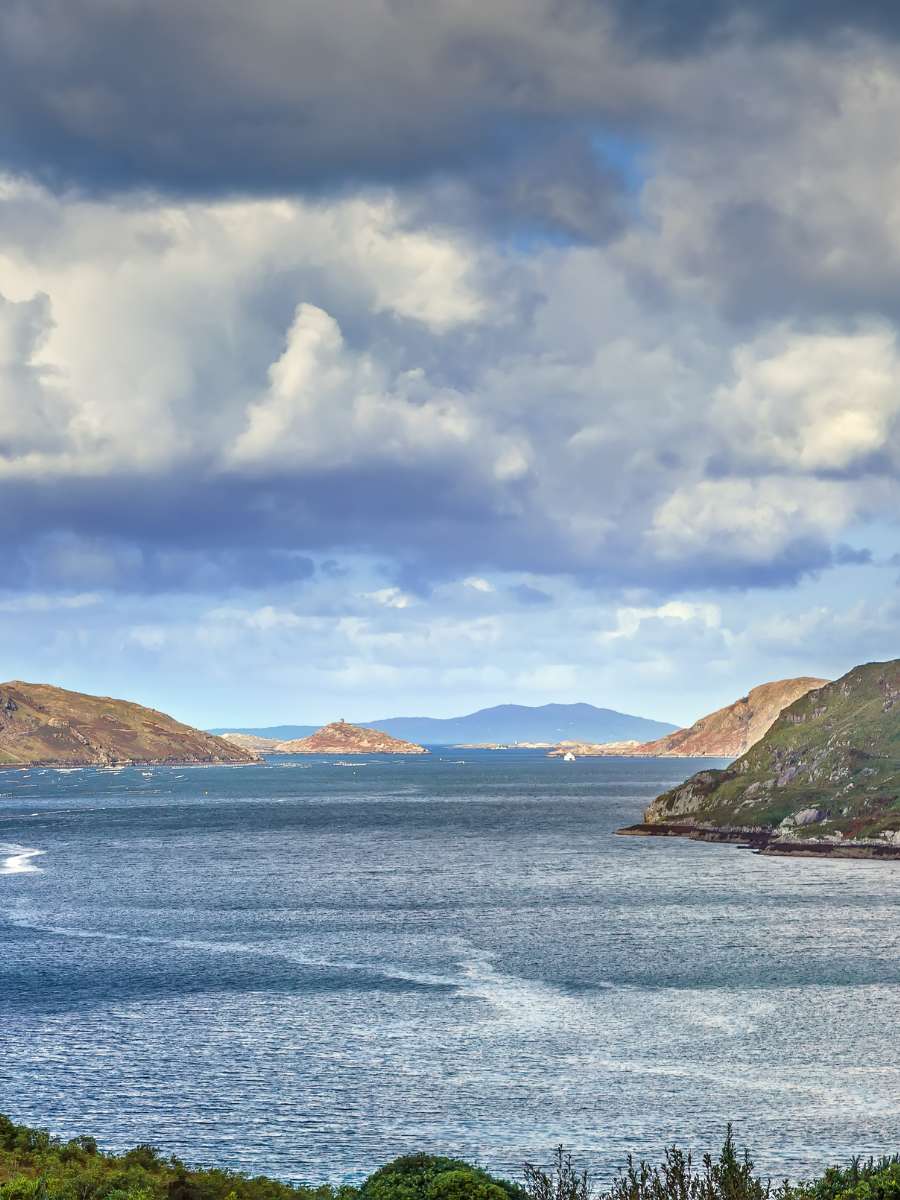 There are all kinds of treasures and stunning views along the Wild Atlantic Way. Here are some of the best things to look out for:
The Cliffs of Moher: The most popular tourist attraction in Ireland. They consist of stunning large cliffs along the ocean that stand 702 ft tall.
Connemara: An area with mountains, lakes, and heaths. It has its own national park and its own type of pony. Its main town is called Clifden, which has its own castle – the Clifden Castle.
Killary Harbour: one of Ireland's only fjords
The Burren: The ground is almost completely covered with limestone, which makes for a strikingly unusual-looking landscape. There's a chocolate factory nearby, and several amazing hikes
2. Visit Galway
Galway is the third largest city in Ireland and is considered to be the epitome of the true culture and charm of Ireland.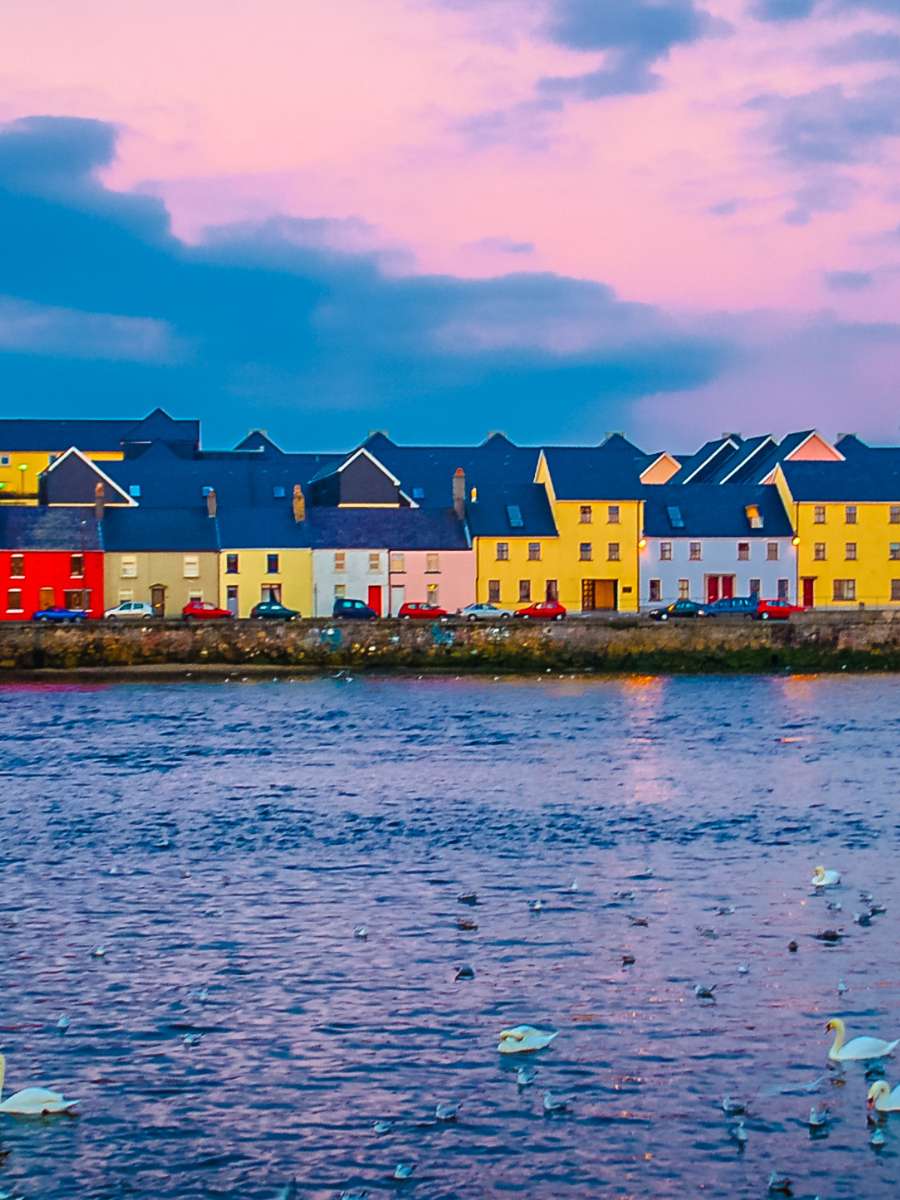 With its cobbled streets, colorful buildings, and a medieval old town with live music in the streets, Galway has a cheerful vibe that can only be found there.
In the city center, you'll find lots of traditional Irish pubs, great restaurants, and boutique stores selling locally-sourced items that make for great gifts and souvenirs.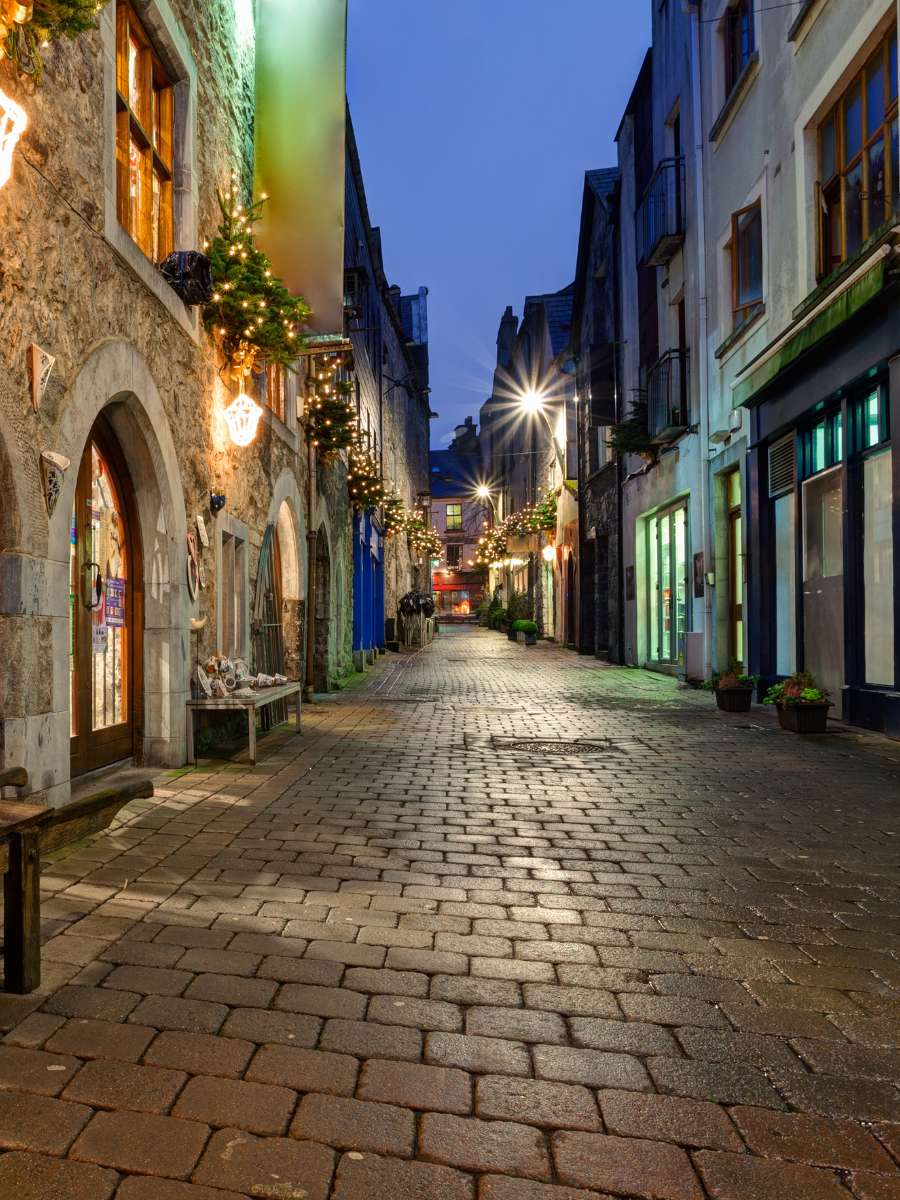 A number of festivals are held in Galway each year, making it the 'festival capital' of the country.
Galway is a small city and the city center can be seen in a day or two. Galway also makes a good base for exploring the west coast of Ireland.
3. Try Guinness in Dublin
Dublin is the capital and largest city in Ireland. It has a rich history, having been founded by the Vikings. Its walkable Old Town makes it a perfect place for tourists to soak up the Irish culture by visiting historical sights, gardens, and Irish pubs.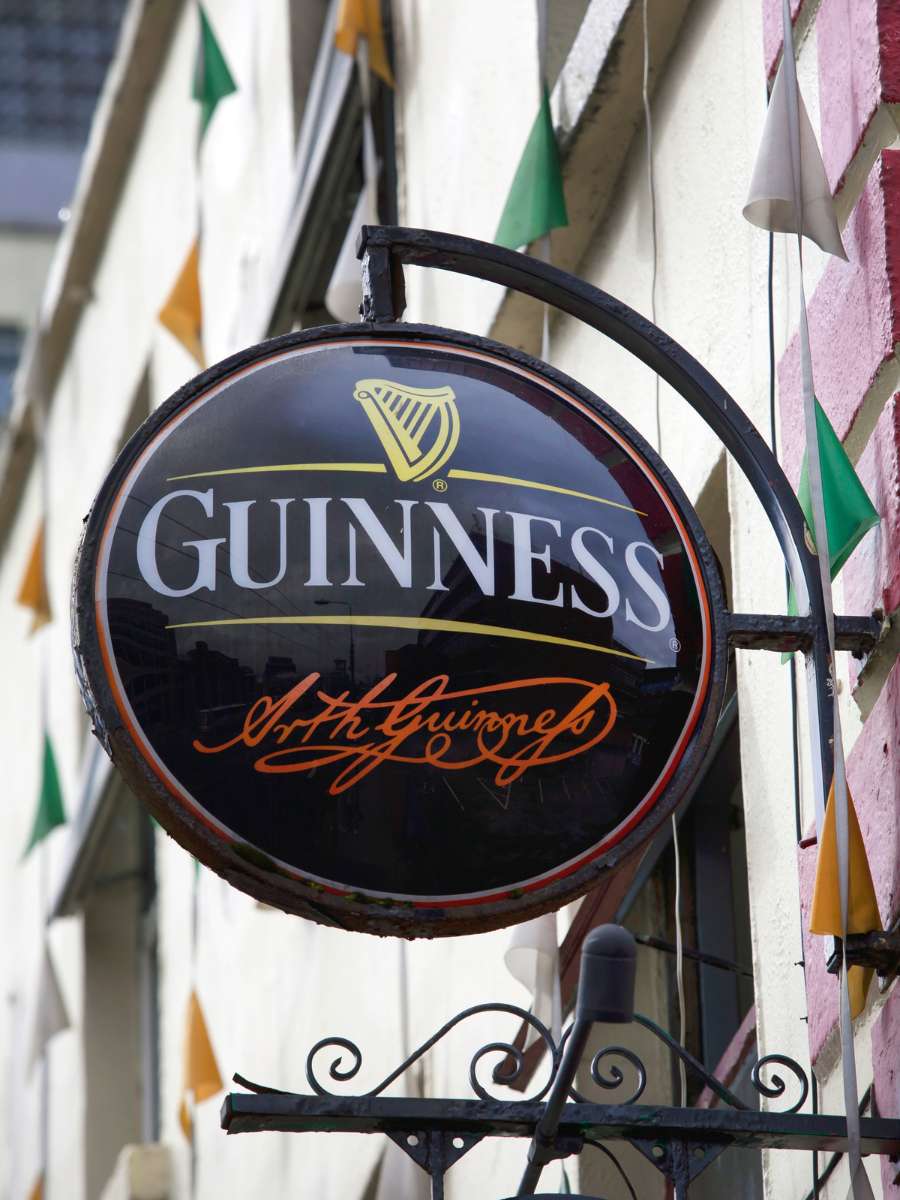 Dublin is also the birthplace of Guinness beer, and there are lots of traditional Irish pubs in the old town to enjoy one in.
Head to Temple Bar in the old town. Temple Bar isn't a bar, but a neighborhood. However, you can find Temple Bar Pub there, which serves Irish craft beer, such as Guinness and many others.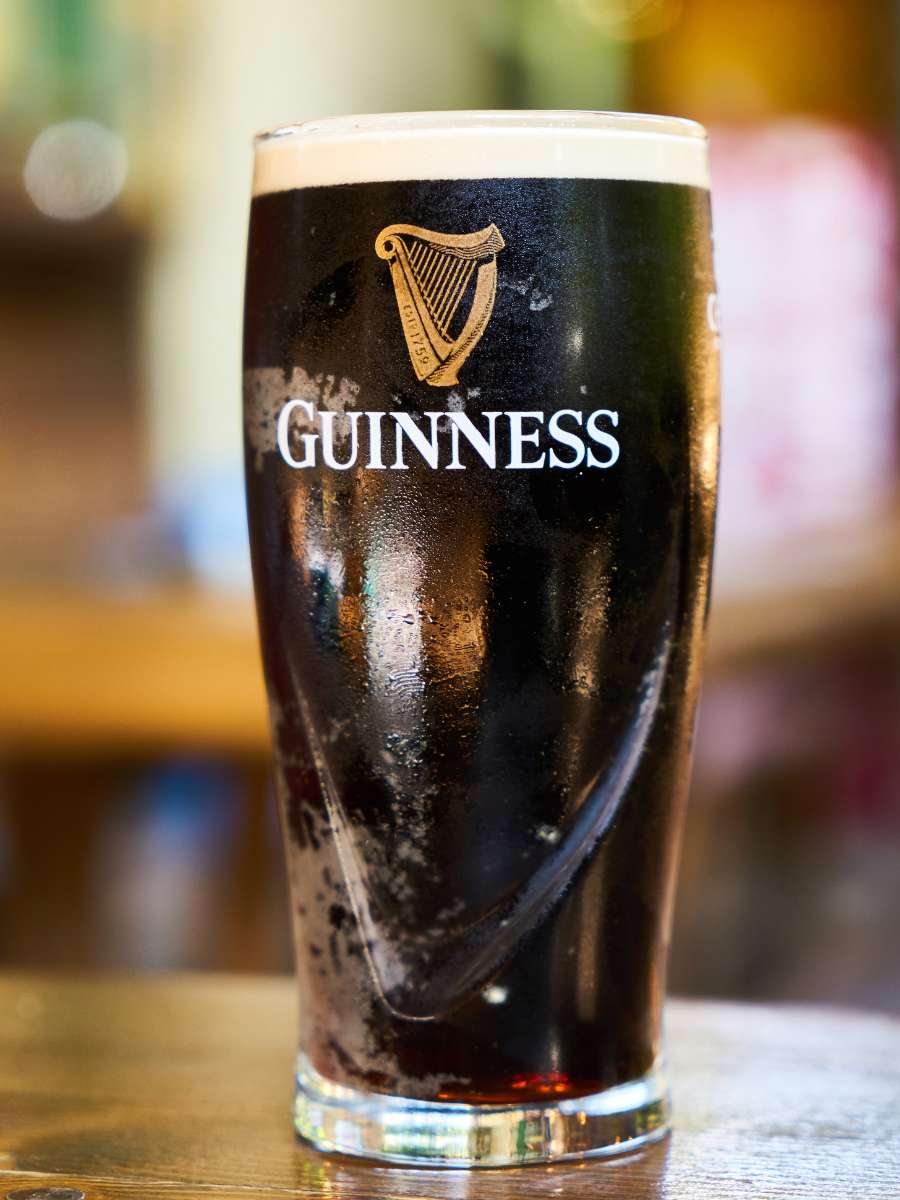 It can get crowded, even on weeknights, but its legendary atmosphere makes it worth a visit. It's also not a bad idea to stop by in the morning to get some photos of the Temple Bar Pub and area when there are fewer people. A 2 day Dublin itinerary is ideal to get to see the highlights in the city, but if you have more time, you'll be able to explore even more!
YOU MAY ALSO LIKE:
4. Hike in otherworldly terrain
Ireland is an ideal destination for hikers or people who love to walk outdoors, for many reasons.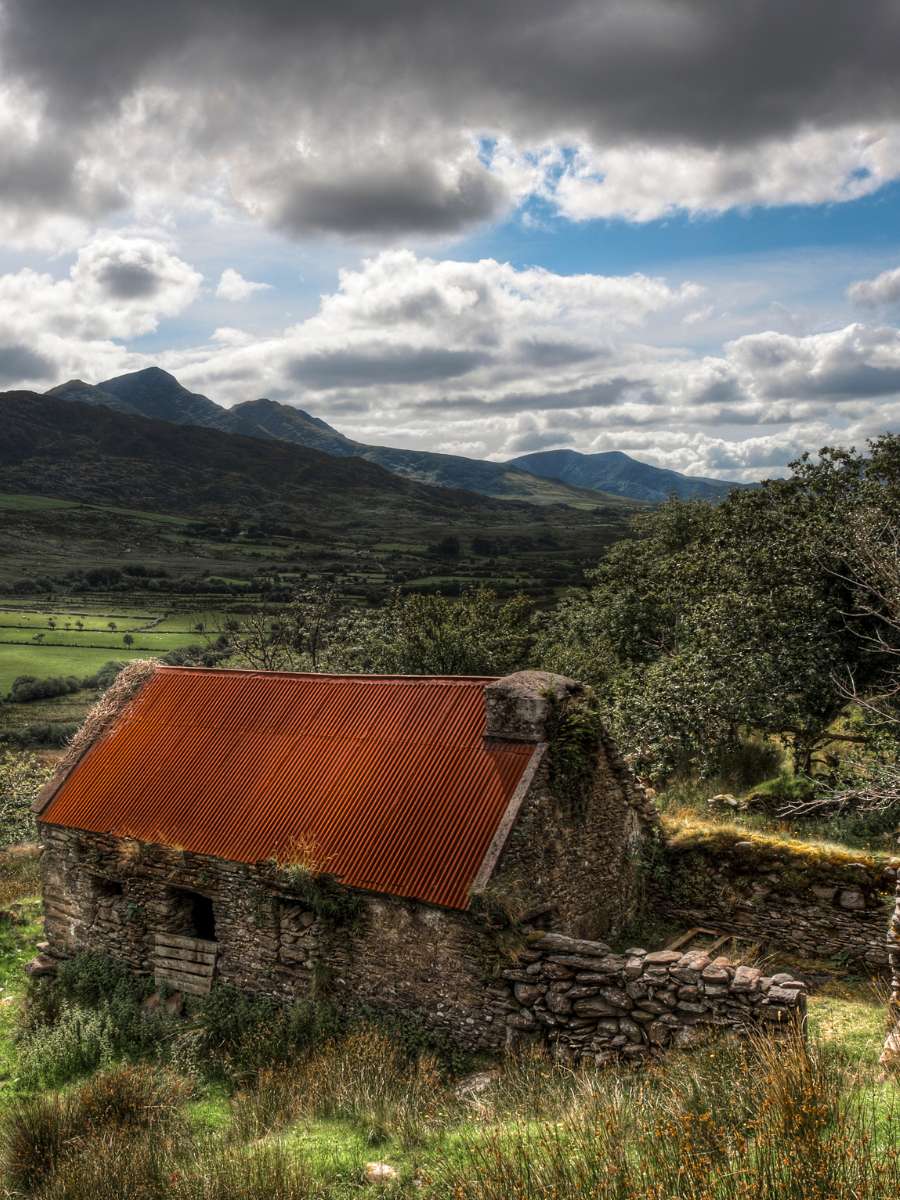 It has some jaw-dropping scenic routes; coastal clifts, emerald fields, rock formations, and mountains that have been unchanged for 10,000 years.
With summer highs of only 19°C (66 °F) Ireland doesn't get tend to get overly hot, which also makes summer hikes pleasant, and doable for a range of fitness levels.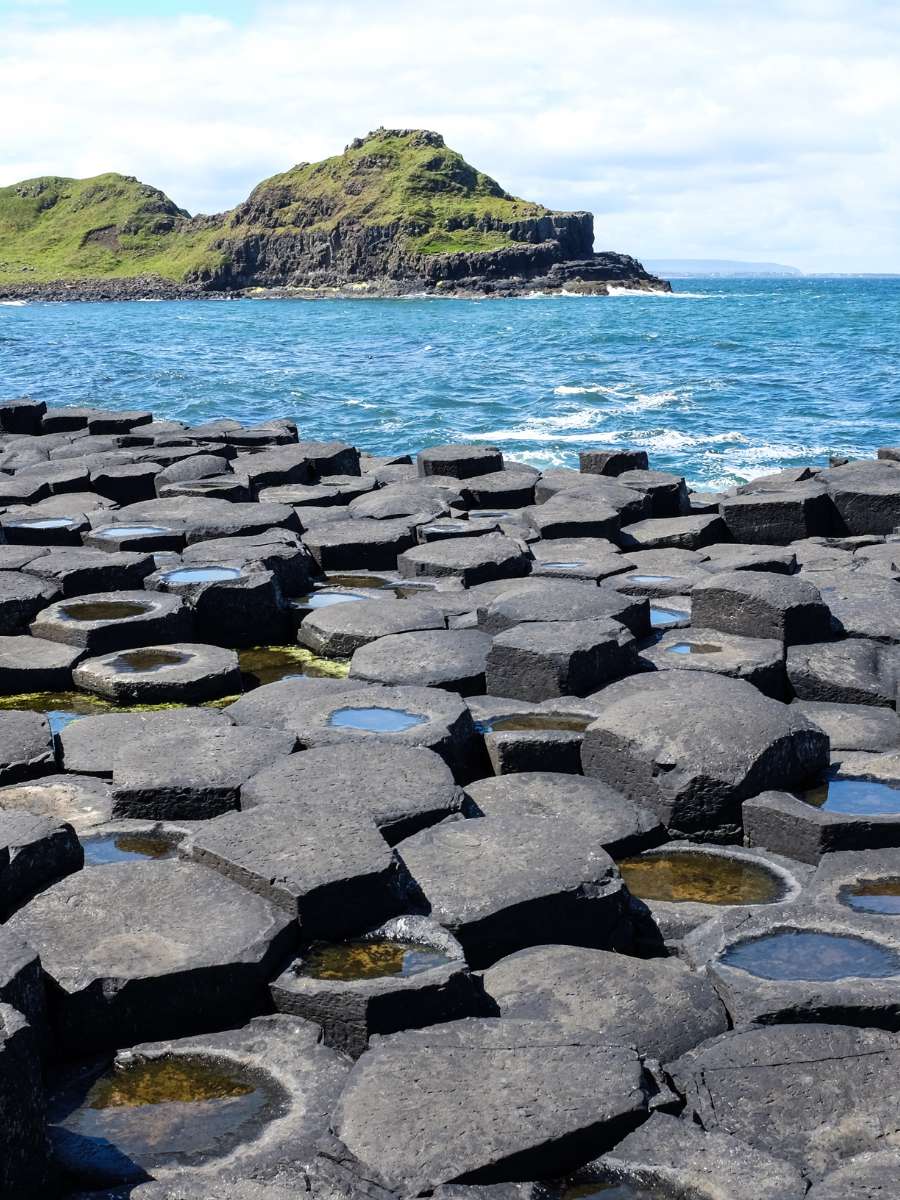 Some notable hikes in Ireland include:
Diamond Loop in the province of Galway
The Kerry Way in the Ring of Kerry
The Burren Way
The Causeway coast way
If traveling through Ireland with kids, look out for child-friendly hikes, which take the form of fairy walks. You can walk through forests and gardens looking for fairy houses – a popular activity for kids in Ireland.
5. Explore the Ring of Kerry
The Ring of Kerry is one of the most scenic drives in Ireland. The Ring of Kerry is along part of the Wild Atlantic Way.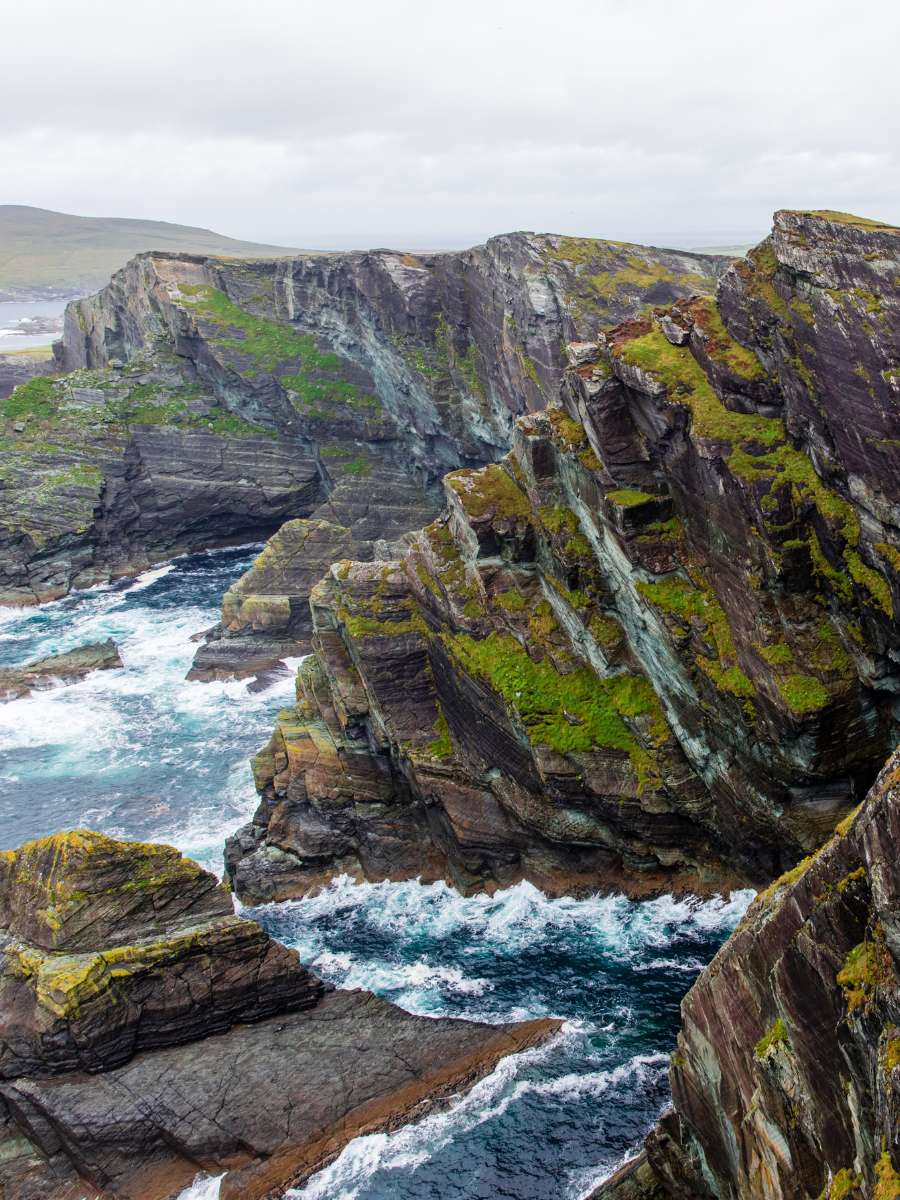 The entire Ring of Kerry is 179 kilometers (111 miles) long. Many people drive it, but it can also be biked, or even hiked by the very adventurous.
Although it can be driven in a day, many tourists choose to stay in one of the small towns somewhere along the Ring.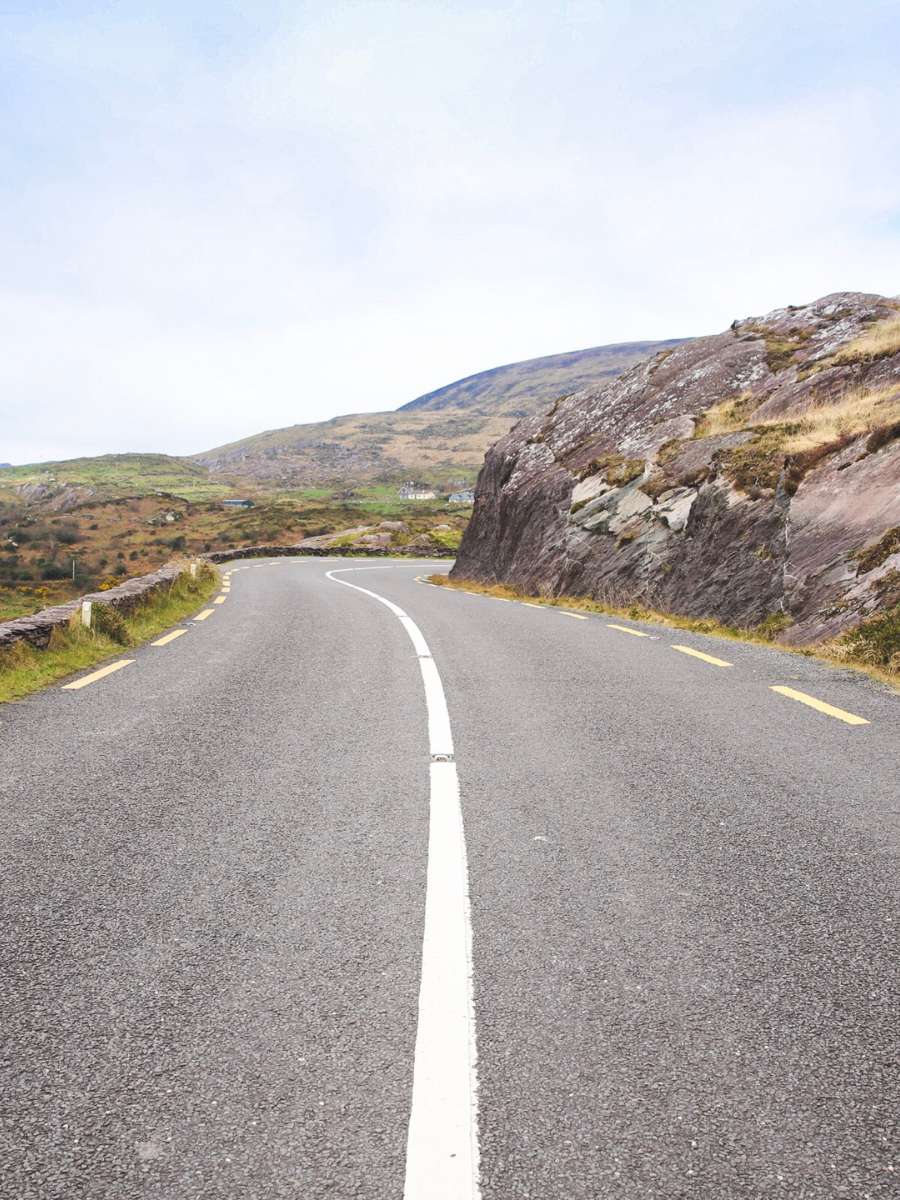 Things to see in the Ring of Kerry:
Skelling Islands: A set of touristy but beautiful islands with an ancient monastery and home to puffins
Town of Caherseveen: Has a lively main street with restaurants and shops. Nearby, there are two stone age forts, and the ruins of Ballycarbery Castle are only 3 km (1.8 miles) away.
Ross Castle: A 15th-century castle that you can visit
Derrynane Beach: Said to be one of the most popular beaches in the Ring of Kerry – great for swimming, watersports, or even just taking in the beautiful ocean view
Recommended Ireland Tours
6. Stroll through quaint villages
While Ireland has plenty of big cities worth exploring, such as Dublin, Galway, Cork, and Limerick, there is something to be said about small towns.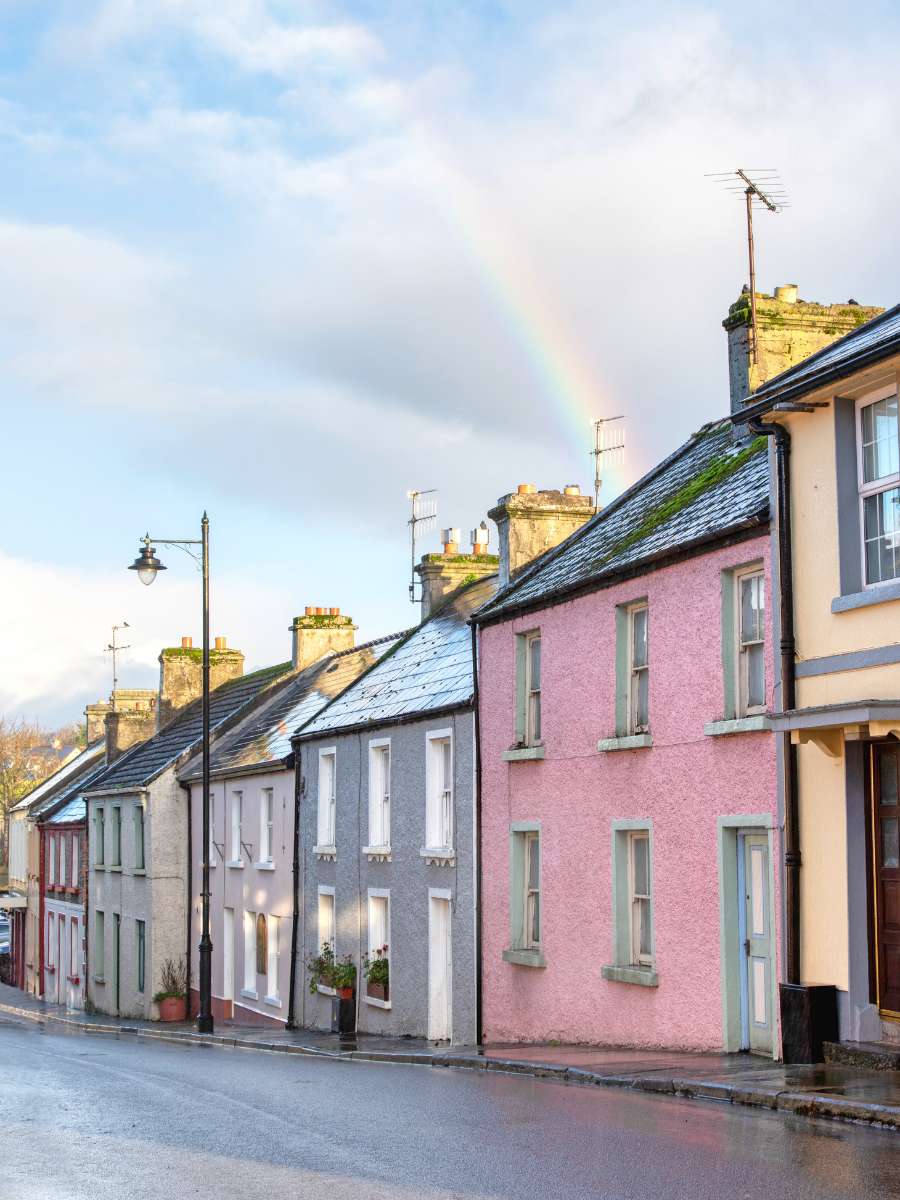 Ireland's small towns have a charm to them that makes them feel like they're out of a fury tail. With their stone houses with thatch roofs, cozy hole-in-the-wall restaurants, and friendly people, Irish villages are like something out of a novel.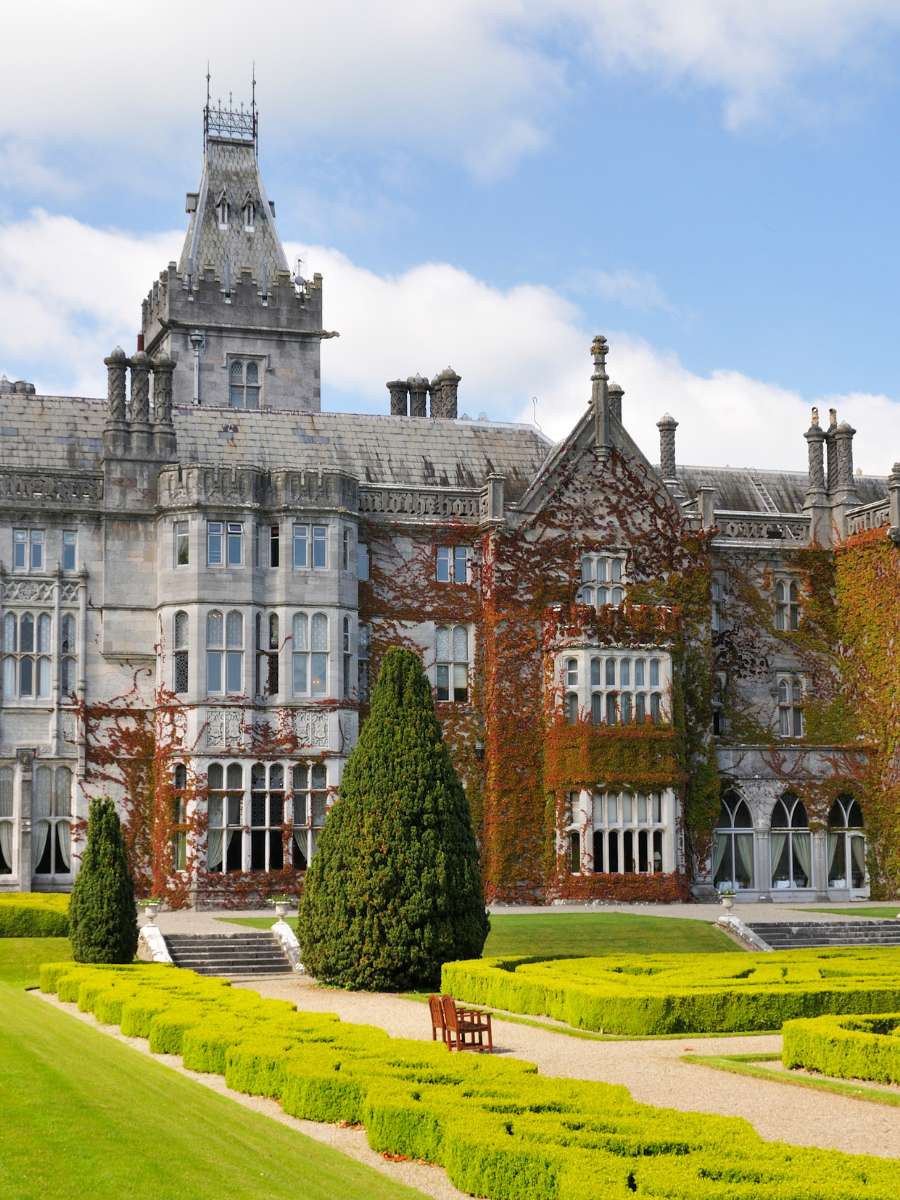 Some small quaint villages in Ireland to check out include:
Cong, in County Mayo: Home to an 11th-century cathedral in ruins, and Ashford Castle
Adare: Said to be Ireland's prettiest village, in County Limerick
Kinvara: A seaport village in County Galway, is home to a beautiful harbor and a nature sanctuary
Kinsale: A colorful seaside town in County Cork, is home to two 17th-century fortresses
7. Step back in time in ancient fortresses
Ireland is home to ring fortresses that were built in the stone age.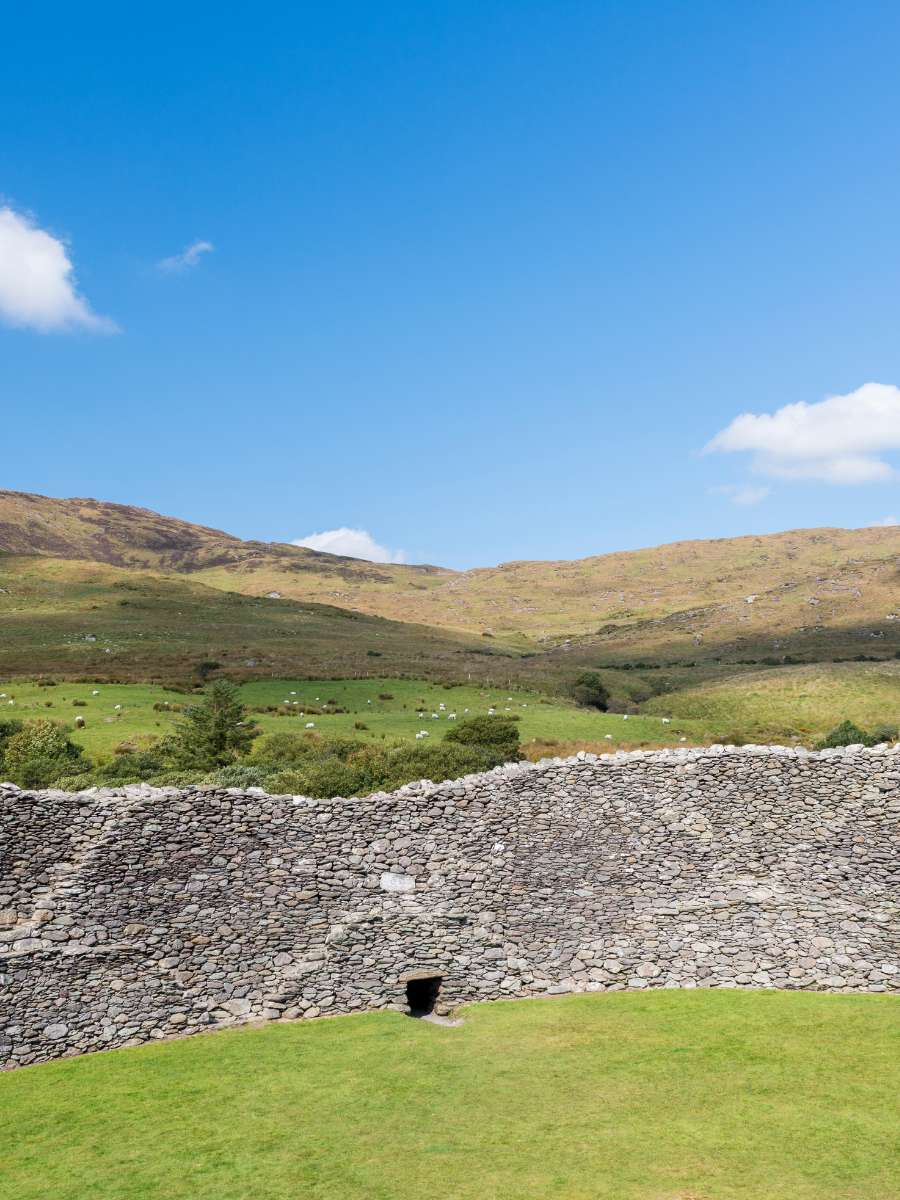 They were built by the Celts, which are tribes of people (not Irish or Scottish) who originated in central Europe and eventually made their way to Ireland.
Unlike the Vikings, the Celts are not known for their violence. Sadly, the Celts were eventually wiped out by the Romans.
Some of the fortresses they've left behind are surprisingly still pretty intact.
Staigue Fort in the Ring of Kerry: Built between 300-400 AD and around 2,000 years old now
The Rathgall Ring in Wicklow: Dating back to the late Bronze Age
Cahercommaun: A triple stone ringfort in County Clare built in 800 AD
8. Eat traditional Irish food
Irish pubs are popular throughout the world, but what better place to experience hearty, comforting Irish meals than in Ireland?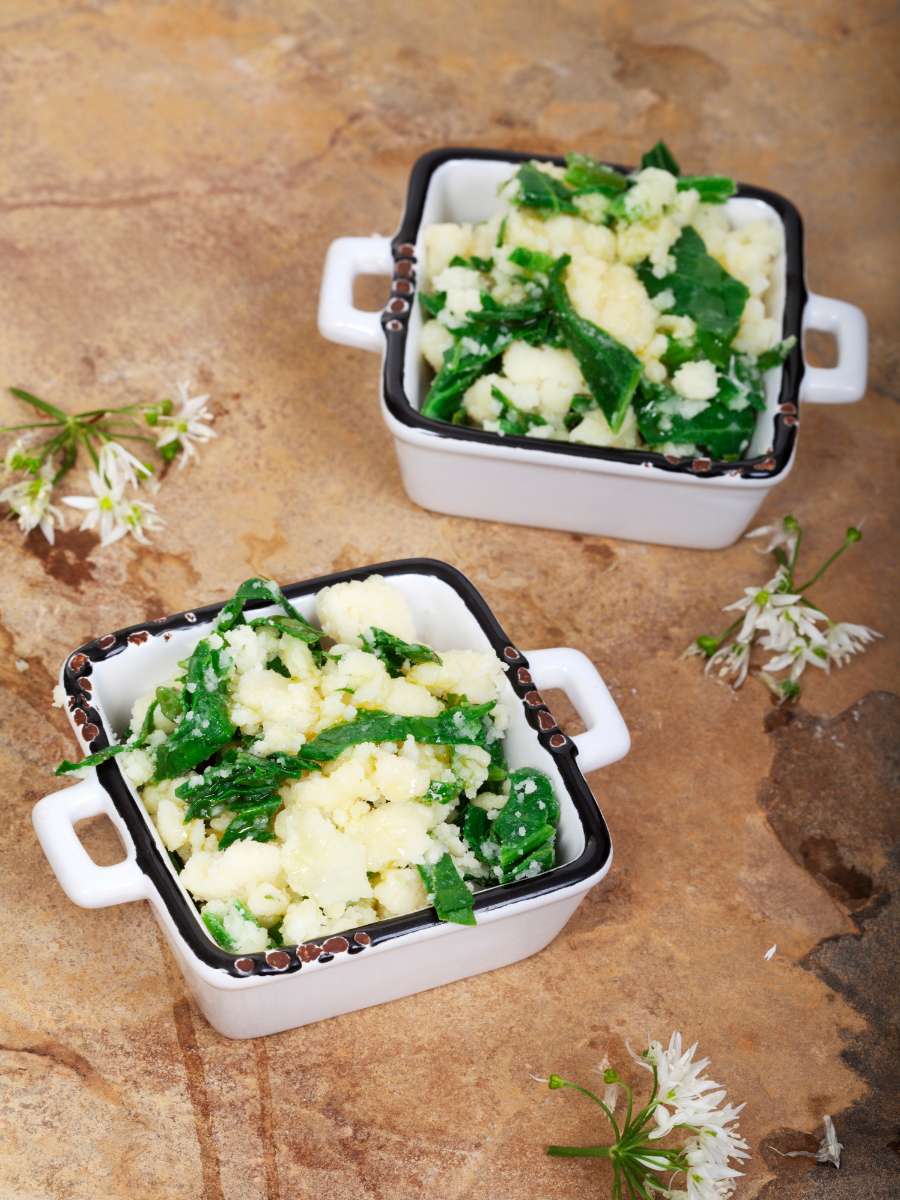 With farming being an important part of the Irish economy, traditional Irish dishes that you find in restaurants are made with fresh and locally sourced produce, meat, and dairy ingredients.
One example of a staple dish you'll find on many menus is the Irish stew, made with meat and root vegetables.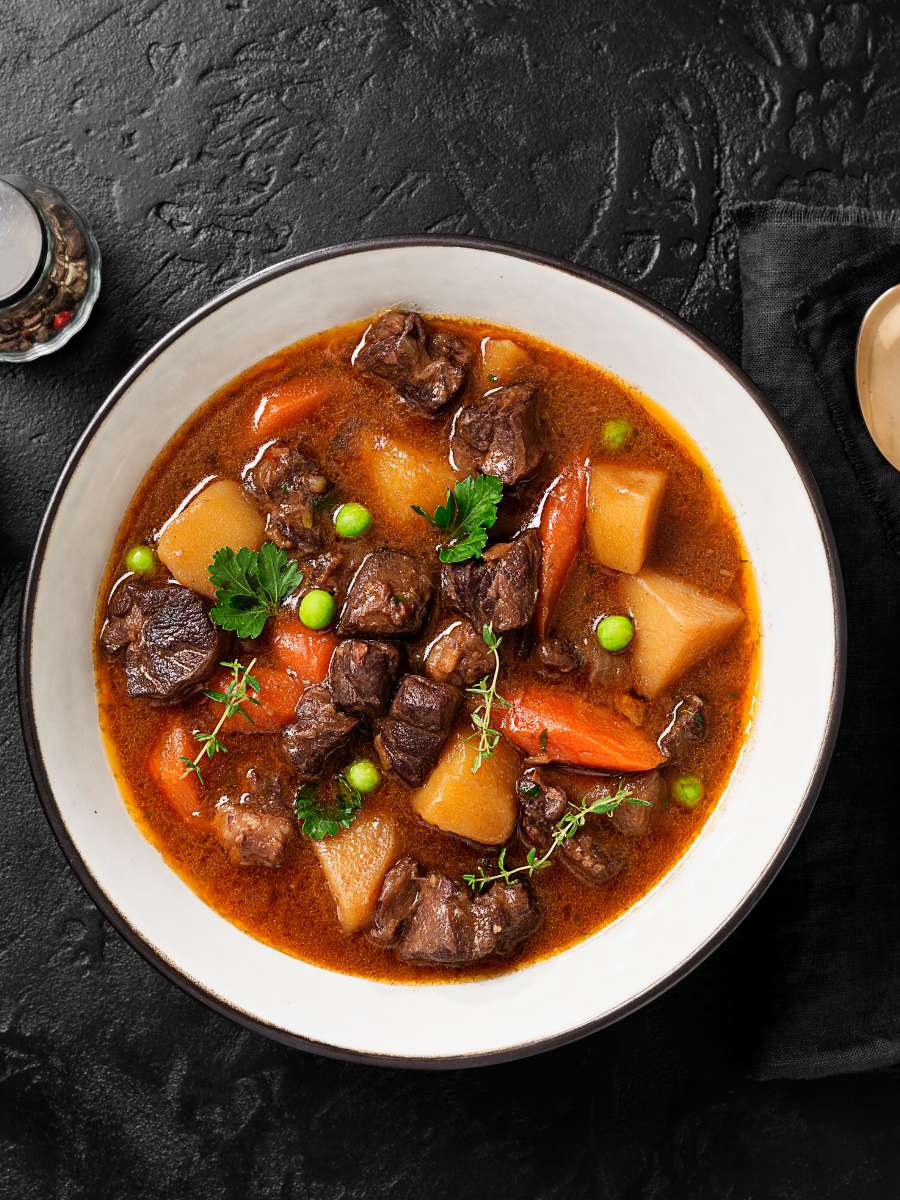 Colcannon is another popular dish that consists of mashed potato and cabbage. Seafood is also quite popular, given that Ireland's location is an island in the Atlantic Ocean.
Ireland is also becoming more vegetarian and vegan-friendly. Most restaurants offer a greens salad with beets and goat's cheese, which is locally sourced.
9. Watch live street music
Performing live music on the street is so common and traditional in Ireland, that they even have a special word for it: "busking."
Busking is a traditional practice that has been common in Ireland for many years now, typically in major cities, like Dublin, Galway, Limerick, and Cork.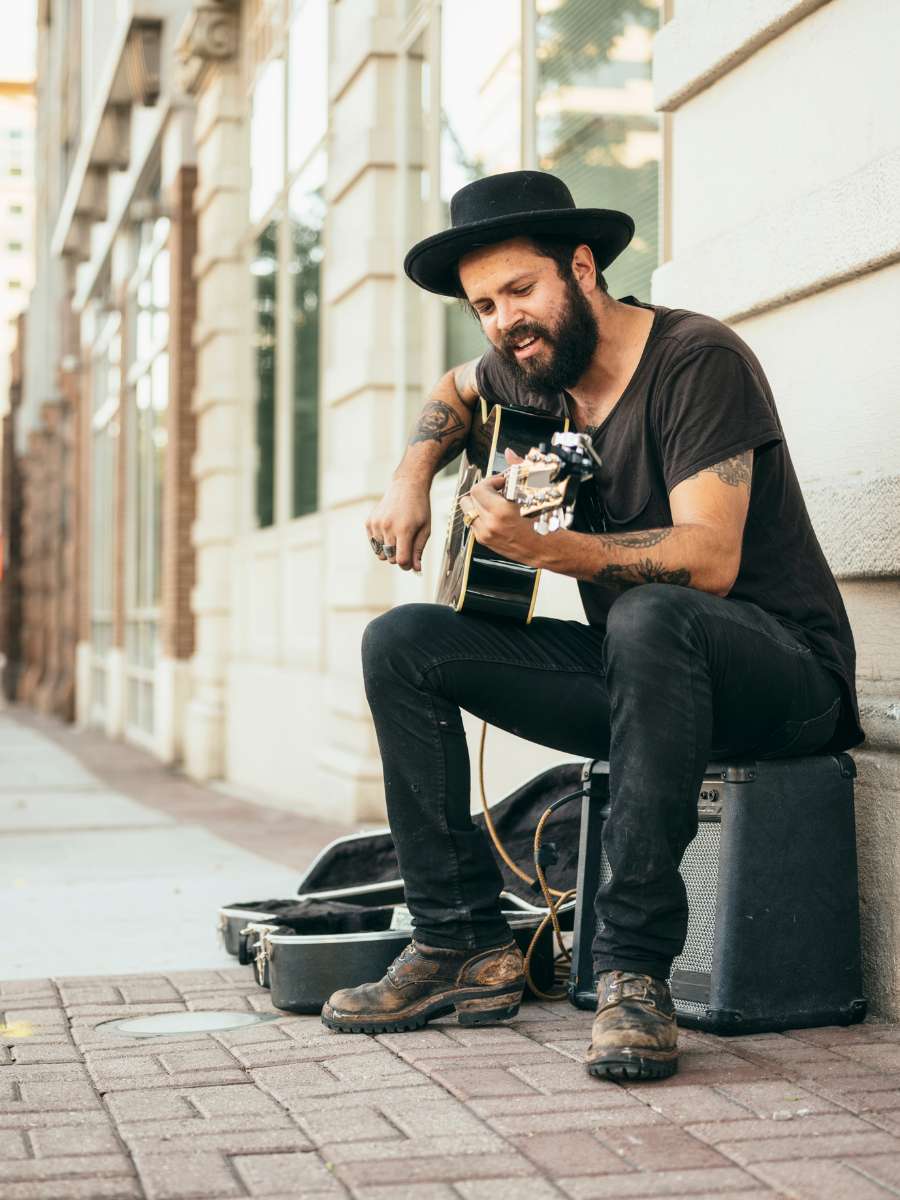 Especially in the summer months, you'll see musicians on the street, performing in exchange for hopeful donations from passersby and spectators.
Busking often isn't free for the musician; in Dublin for example, these artists have to pay €30 per year in order to be able to perform there.
If you're strolling through the downtown of any of the major cities, carry some extra euro coins on hand for these artists to show your support for this age-old Irish tradition and for the vibe it brings to Irish cities.
Here are some of the most common streets in the city where you might see buskers, but you may see them on surrounding streets in the old towns too:
Grafton Street in Dublin
Quay Street in Galway
Patrick Street in Cork
O'Connell Street in Limerick
10. Visit Medieval Castles
Ireland is home to thousands of castles. Some of them are in great tact, some are left in abandoned ruins, some have been turned into castle hotels, and some are museums.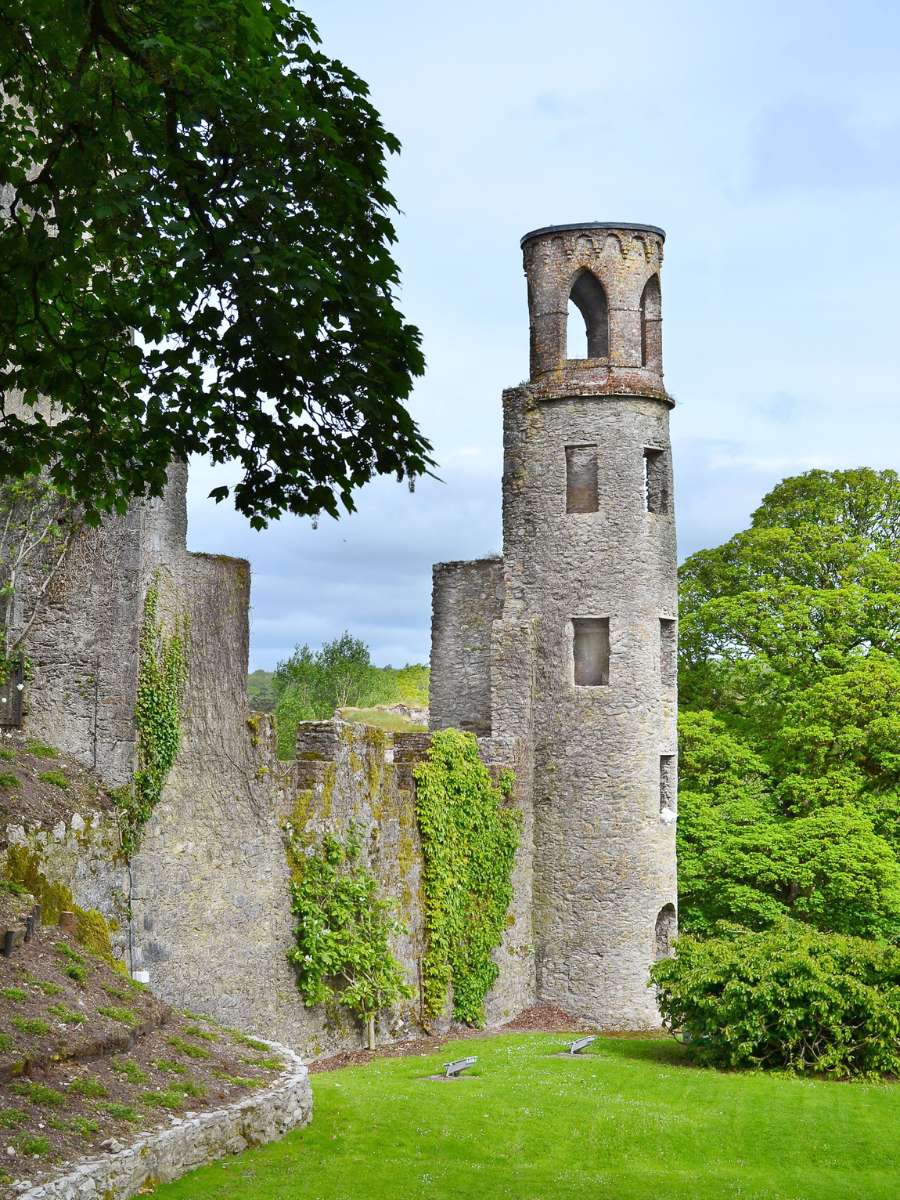 There are a variety of castles, ranging in size from small to large. Many of them do offer tours and activities. Believe it or not, there are always castles in Ireland that are up for sale.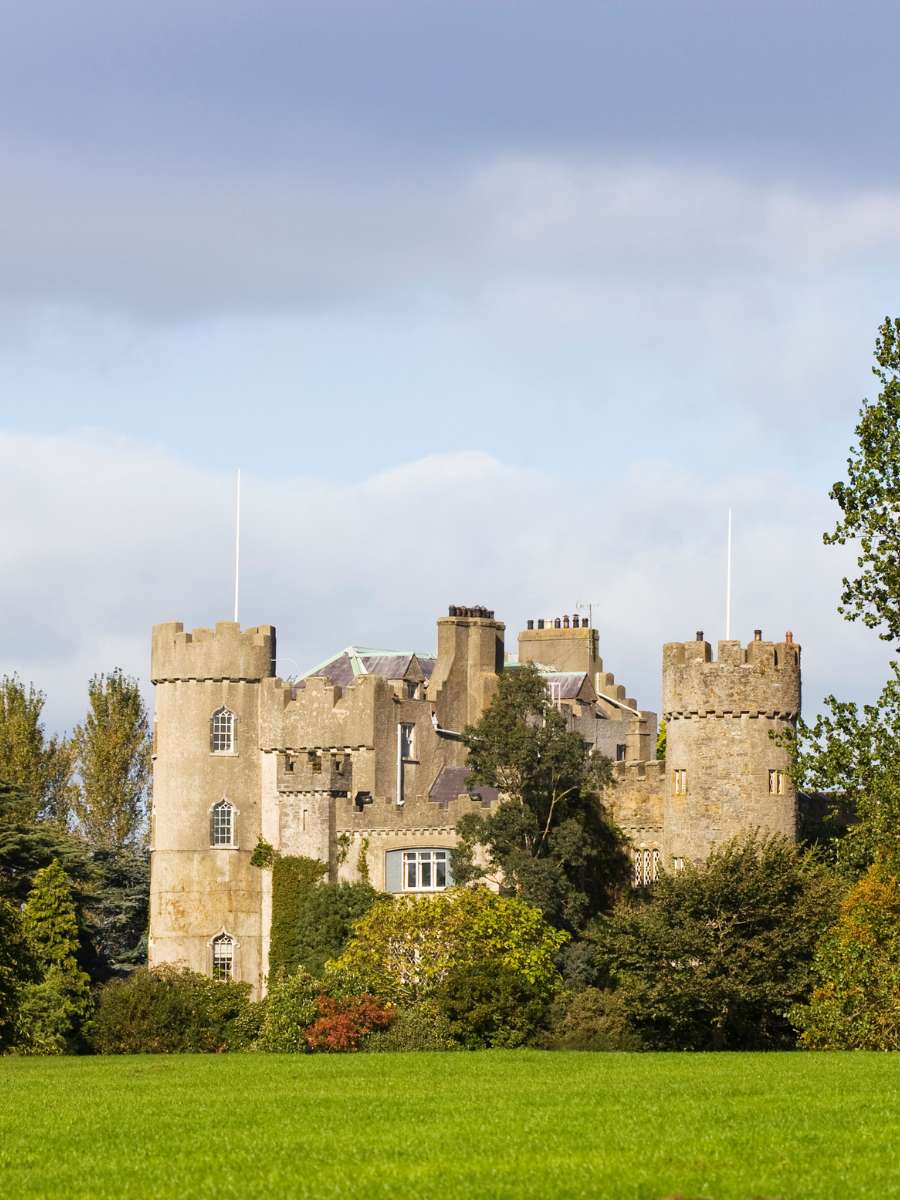 Here are some of the most famous castles to look out for in Ireland.
Blarney Castle, in county Cork, southwest of Ireland: There's a legend that says that if you kiss the stone on top of the castle, then you will have good fortune.
Malahide Castle, north of Dublin: You can visit this castle for tours, and there is also a Butterfly House on site, along with a fairy trail, and a cafe
Trim Castle: Used in the movie Braveheart, is undoubtedly one of the most beautiful castles in the country.
Dunguaire Castle, south of Galway: Located right on the sea, Dunguaire is said to be the most photographed castle in Ireland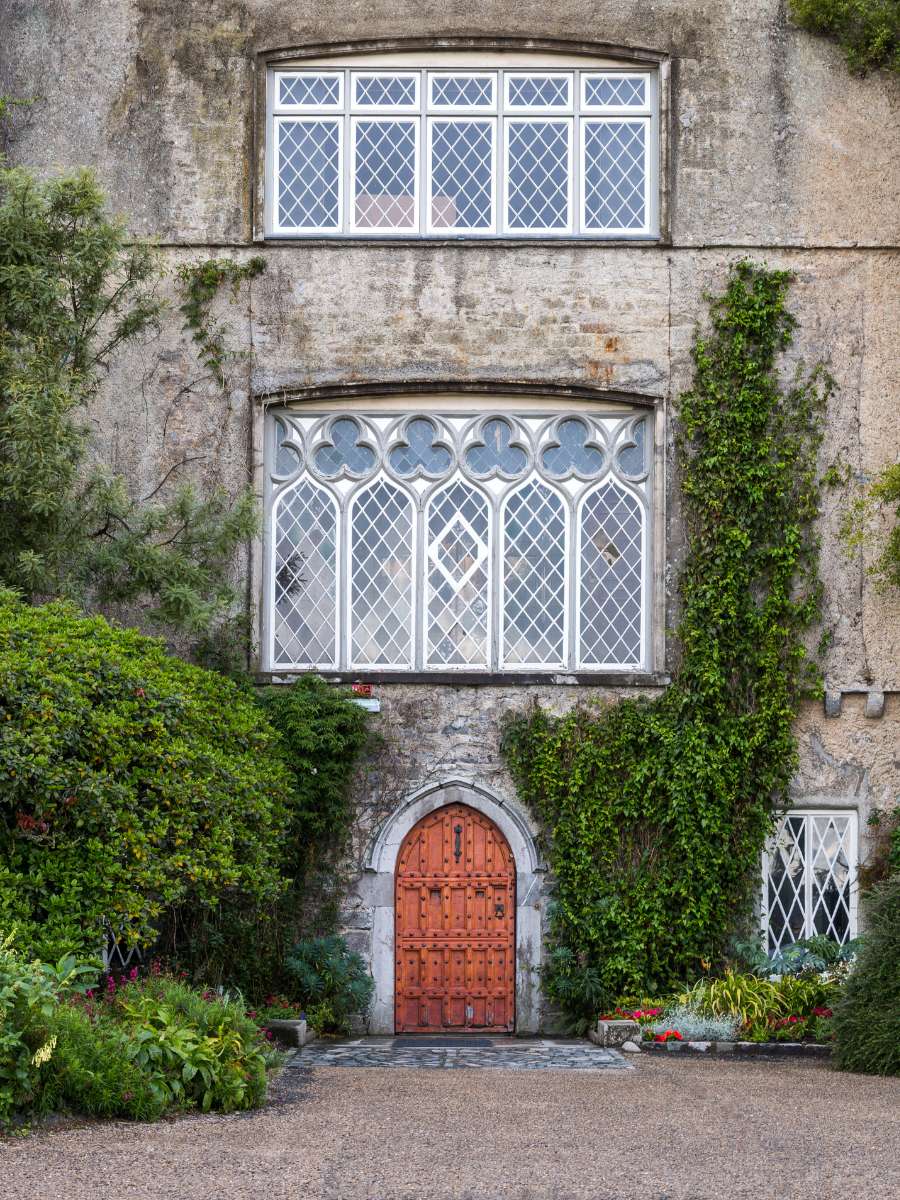 Final Thoughts: Things to Do in Ireland
Visiting Ireland allows for a rich experience in history, breathtaking scenery, and spending time outdoors.
There's a reason why they've used Ireland's coastlines for filming epic scenes from movies like Harry Potter and Star Wars – because it's magical and almost unreal looking!
ABOUT THE AUTHOR
Kristin is a world traveler with over 30 countries under her belt, who now blogs about traveling with her two daughters. www.tinyfootstepstravel.com