11 Wonderful Things to Do in Dublin Alone
Looking for the best things to do in Dublin alone? Then you're in the right place! Here's the ultimate solo travel guide to the Irish capital.
If you're planning a solo trip to Dublin, you're guaranteed to fall in love with the city's rich history, friendly locals, and vibrant pub scene.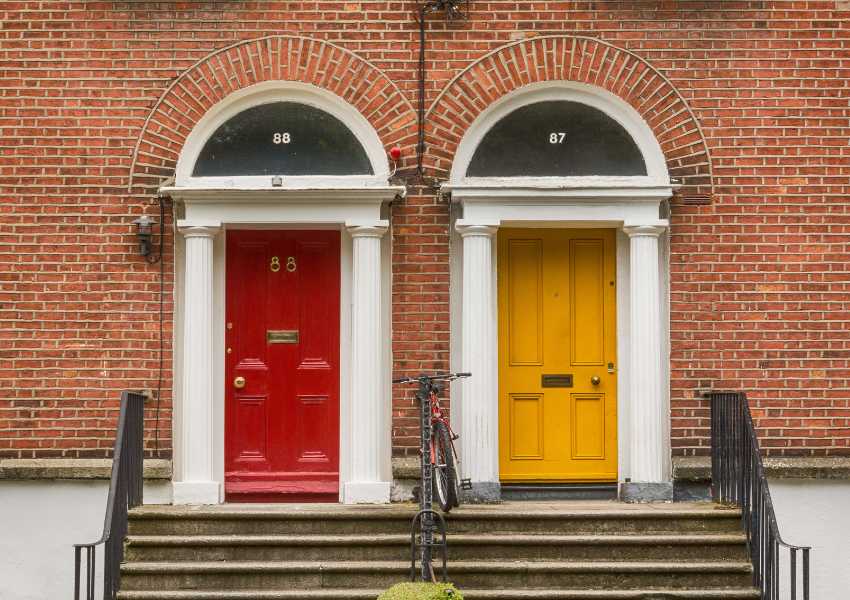 In this blog post, I'll be sharing the best things to do in Dublin alone, from exploring the top tourist attractions to local hidden gems.
Whether this is your first trip by yourself or you're a seasoned solo traveler, this post will help you have an amazing time visiting Dublin alone.
Things to do in Dublin Alone
1. Visit Trinity Library and See the Book of Kells
A must-visit in Dublin is Trinity Library and the Book of Kells.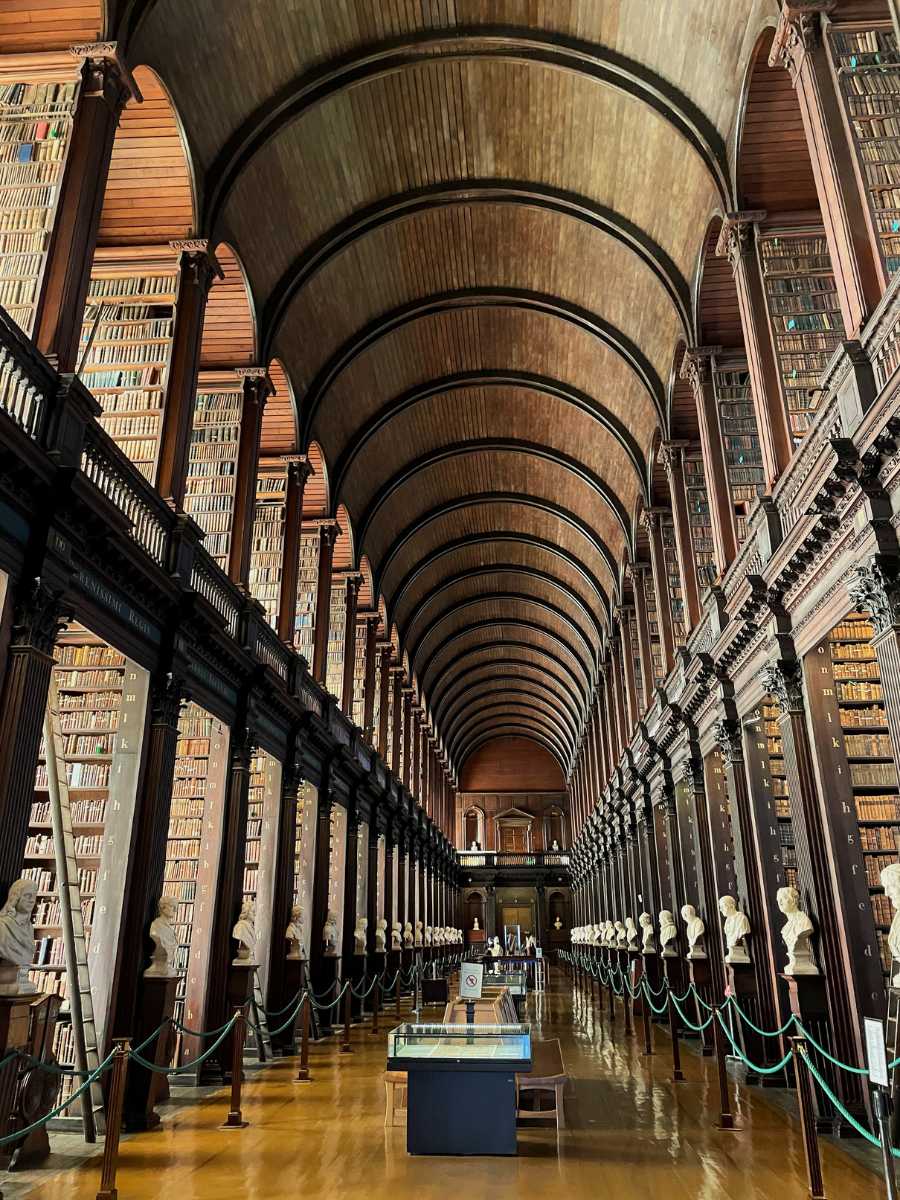 Your visit starts with an informative exhibit on early Christianity in Ireland, including insights into the production and influence of texts like the Book of Kells across Europe. You'll then get a close-up view of the Book of Kells with its intricate art.
The tour ends in the stunning Trinity Library, where you'll walk amidst towering wooden shelves filled with thousands of books. This impressive library is one of the most visited sights in Dublin, and definitely a highlight of your trip to Trinity College.
2. Rent a Bike and Explore Phoenix Park
Dublin's Phoenix Park is one of the largest walled parks in Europe and a great place in the city to wander and get some fresh air.
One of the best ways to explore Phoenix Park is by renting a bike. Bike paths run throughout the park, and on wheels, you'll have a chance to see more of this beautiful green space.
Keep an eye out for the local deer, some of the park's most famous residents. Phoenix Park is also home to the Irish President and the US Ambassador.
Other Phoenix Park highlights include the Wellington Monument, Dublin Zoo, and the visitor center, where you can learn the history of the park.
Whether you're a casual cyclist or a dedicated enthusiast, biking through Phoenix Park is a fun way to explore one of Dublin's best attractions.
3. Take a Free Walking Tour
Walking tours are a great way to get oriented to a new city, and Dublin has many great walking tour options to choose from.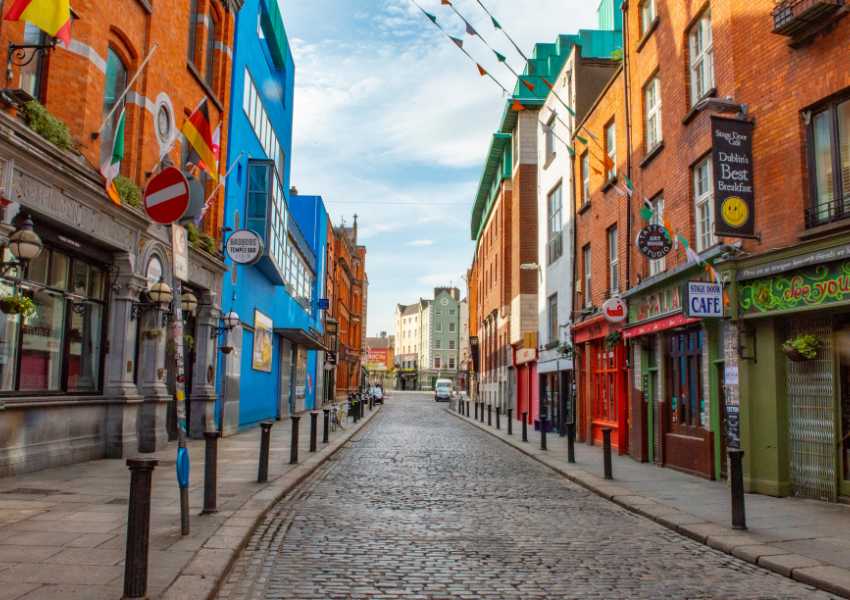 My favorite free walking tour is offered by Unearthed Tours Dublin. Started by a Dublin local, their free walking tour covers Irish history from the Vikings through the battle for independence and Irish Civil War.
Tours are led by knowledgeable guides who are happy to answer all your questions and provide tips on what to see and do during your stay. Even though the tour is free, be sure to tip your guide for a job well done!
4. Ride the Hop-On Hop-Off Bus
Hop-on hop-off buses are a great way to see a lot of a city while simultaneously learning some history. For solo travelers, these bus tours enable you to explore cities at your own pace, getting on and off at the sights that interest you.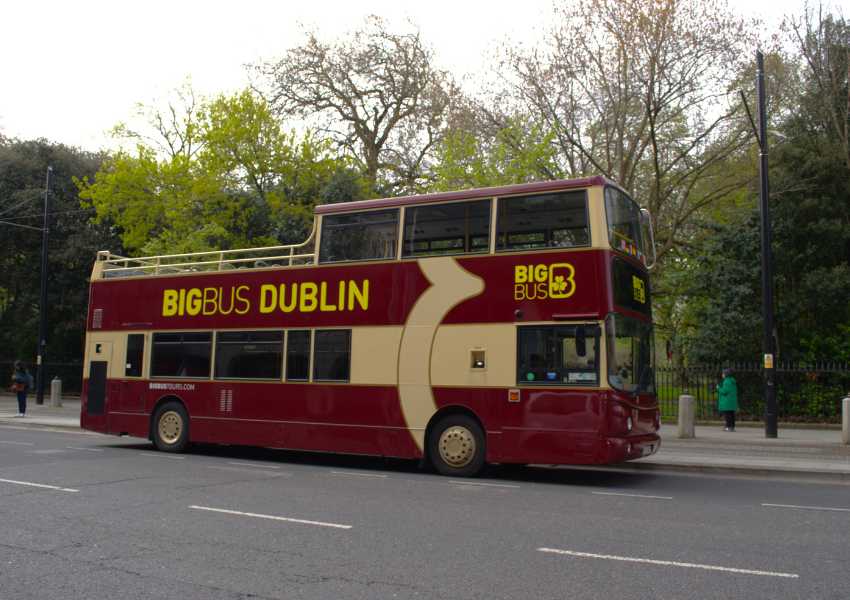 Dublin has two hop-on hop-off bus tour operators: Big Bus and DoDublin. Both follow roughly the same routes and have live guides for portions of the tour.
Solo travelers can enjoy the views from the open-top bus while learning about the history and sights of Dublin, all with a bit of local flare.
5. Go Vintage Shopping in Temple Bar
While Dublin doesn't have a reputation as a shopping city, it has a pretty cool vintage scene, and there's no better place for vintage shopping than the Temple Bar neighborhood.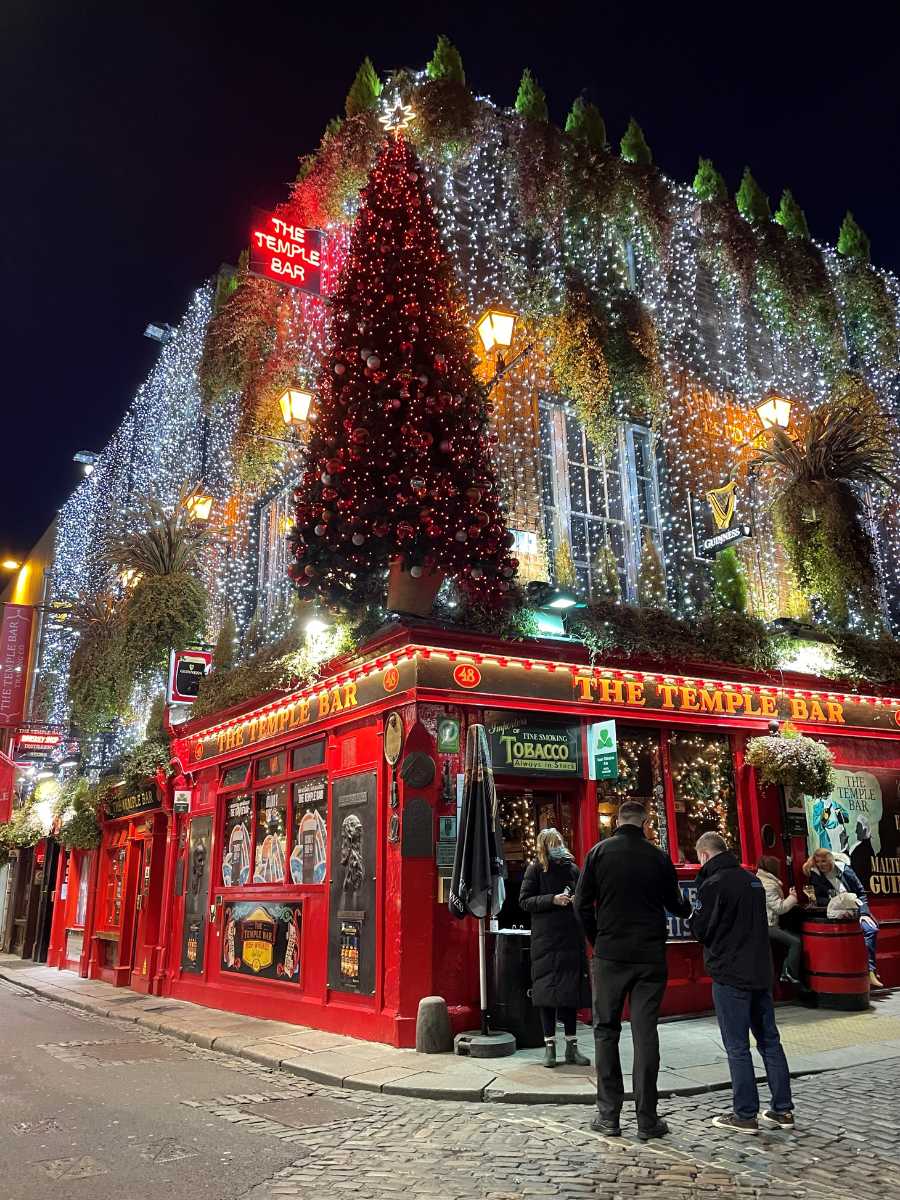 This hip neighborhood is home to some of the coolest places to purchase pre-loved fashions.
Head to Lucy's Lounge, a local institution that has been delighting thrifters for over 40 years.
This cozy basement shop is stuffed with all sorts of wearable treasures and even has a section of handmade clothes made in-store.
Dublin Vintage Factory is another funky spot where you can buy clothes by weight. This is the place to go for chunky sweaters, denim, and quirky patterned button-downs.
6. Grab a Pint and Make Friends with the Locals
While solo travel is great, it can sometimes be lonely. Luckily for solo travelers in Dublin, pubs are a great place to strike up a conversation and have a bit of craic (Irish for fun!).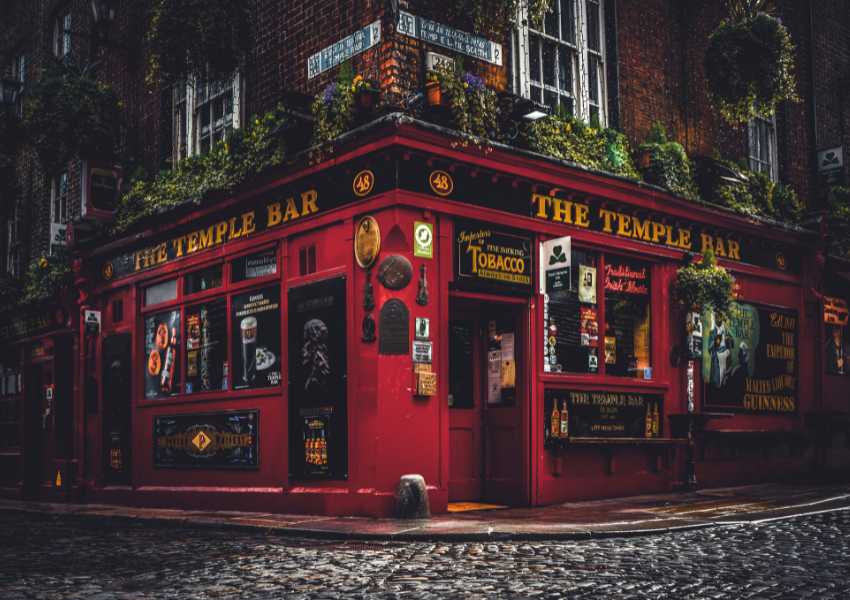 Dublin's pubs are not just about drinks; they're social hubs where connections are forged.
Sharing stories and laughter with Dubliners not only offers insight into the local way of life but also creates genuine connections that can turn a solo journey into a memorable adventure.
Engaging with locals over a pint opens doors to authentic cultural exchanges. The Irish are known for their warmth and storytelling prowess, and they're more than happy to chat with a complete stranger.
7. Visit the National Gallery
Solo travelers to Dublin shouldn't miss the National Gallery of Ireland.
This gem of a museum holds the world's foremost collection of Irish artists, including works by Yeats, Maclise, and Paul Henry. The museum also contains a sizeable Impressionist collection of Monet, Pissarro, and Picasso paintings.
The National Gallery is an ideal solo travel destination for those looking for a serene atmosphere.
Wandering through the museum's diverse and extensive collection allows for uninterrupted contemplation, making it a perfect place for solo travelers to immerse themselves in art and history at their own pace.
YOU MAY ALSO LIKE:
8. Tour the Little Museum of Dublin
This small museum is packed full of Dublin history… if you only know to ask. While your visit starts with a guided tour, docents only touch on a few artifacts in the house.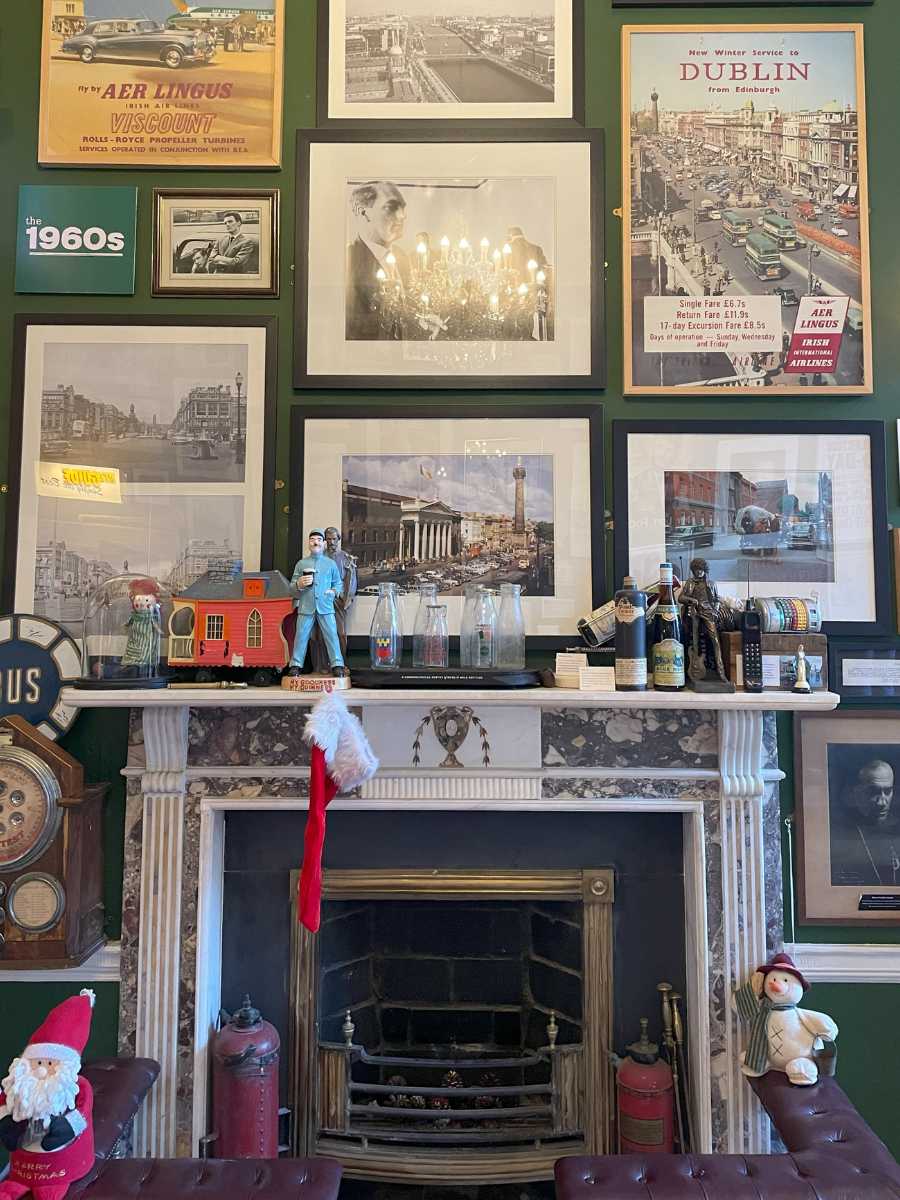 With no interpretive signs to read, it's up to you to spot photos, trinkets, or drawings and ask a docent about their significance.
One highlight of the permanent exhibit is a room dedicated to some local boys who made it big: U2.
The Litle Museum of Dublin is a bite-sized museum where you'll learn some local history and see the inside of one of Dublin's classic Georgian buildings.
It's definitely worth a couple of hours of your time, and the perfect place for a solo traveler to peruse at their own pace.
9. Visit EPIC Museum of Emigration
One of the best museums in Dublin is the EPIC Museum of Irish Emigration. This unique museum covers the legacy of Irish people leaving Ireland and immigrating to other countries.
EPIC dives deep into the stories of Irish immigrants throughout the island's history and educates visitors on the impact Irish immigrants have had around the world.
Notable individuals with Irish heritage include Presidents John F. Kennedy and Joe Biden, Samantha Powell, and Rhianna.
This excellent museum will give you a newfound appreciation for Irish contributions to the world. If you yourself are of Irish descent, you can trace your roots in the museum's database.
10. Tour the Guinness Storehouse
Aside from people, one of the most famous Irish exports is Guinness. Touring the Guinness Storehouse, home of "the black stuff," is a must when visiting Dublin.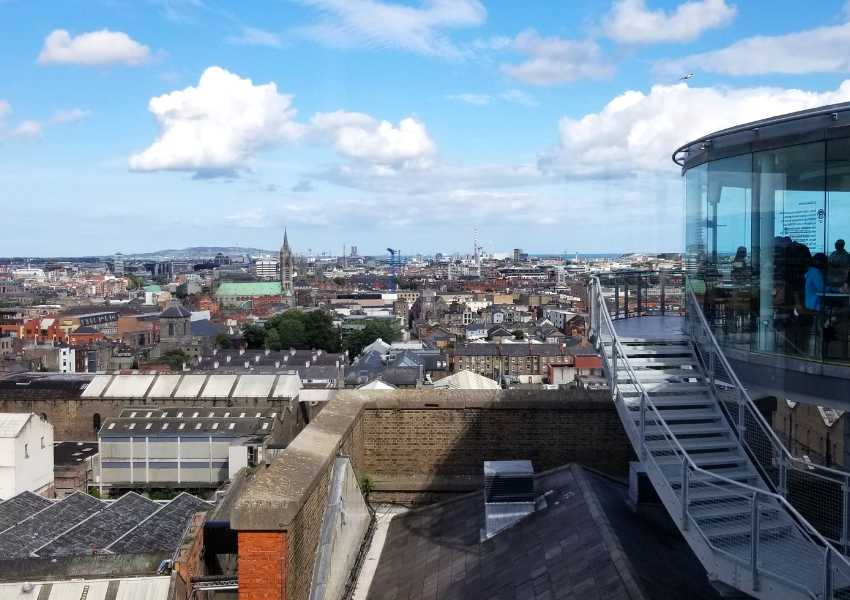 While the storehouse is very touristy, it's a fun place to spend a couple of hours and learn a bit about Guinness.
The self-guided tour takes you through the entire brewing process, from ingredients to canning. You'll also see various advertising campaigns used throughout the years and learn the history of the company.
Your visit to Guinness ends with a pint in their Sky View bar. It's probably one of the freshest pints of Guinness you'll ever drink, and certainly has the best view in Dublin.
11. Browse Dublin's Bookshops
Ireland has produced many world-renowned authors, from contemporary writers Sally Rooney and Claire Keegan to the poet W.B. Yeats and the infamous Oscar Wilde.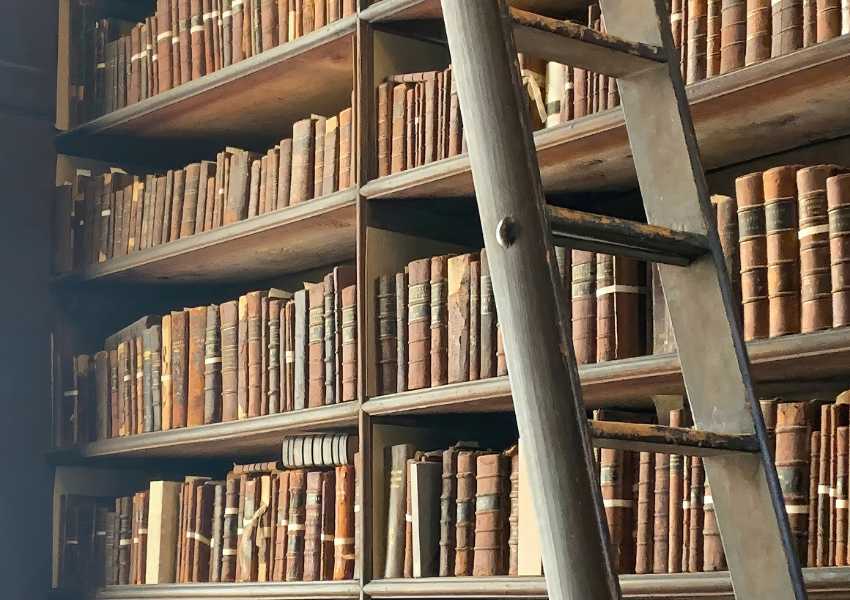 This deep literary heritage is engrained within the Irish culture and, as a result, brick-and-mortar bookshops are a prominent feature throughout the city.
Browsing Dublin's many bookshops can be a fun experience, especially for traveling bookworms.
One of the best bookstores in the city center is Hodges Figgis. This four-story bookstore is the perfect place to browse and discover your next favorite Irish author.
Where to Stay in Dublin
Price, location, and safety are key elements to consider when choosing accommodation in Dublin.
Most of the city's tourist sights are located in and around the city center, so I've listed some centrally located Dublin Neighborhoods where you can consider staying during your trip.
Temple Bar
Famous for its nightlife and hopping pub scene, Temple Bar is a popular choice for travelers interested in Dublin after dark.
In addition to being party central, it's also conveniently located near many of Dublin's major attractions. If you're coming to Dublin for the pubs and nightlife, then Temple Bar is the neighborhood for you.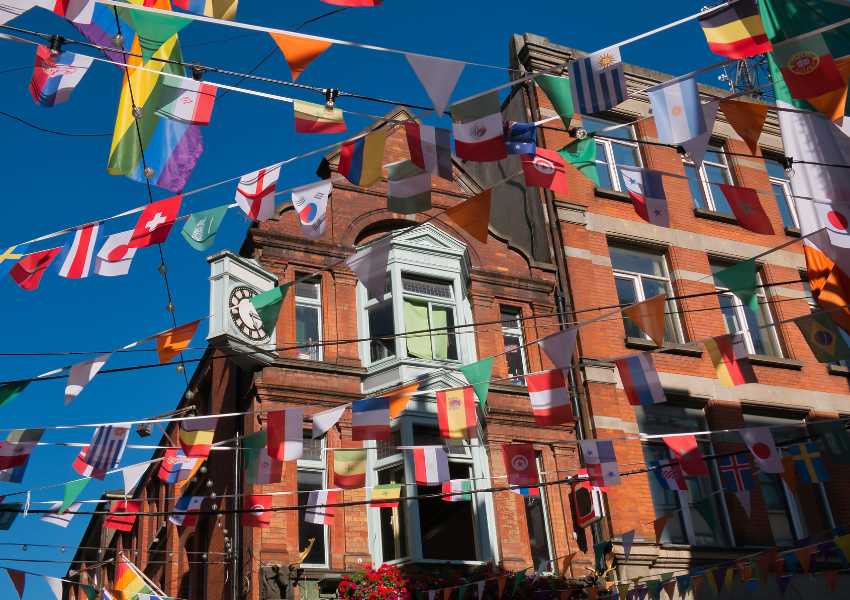 City Centre
If you stay in Dublin's city center, you'll be able to walk to many attractions, shopping, and restaurants.
There's a range of hotel options around O'Connell Street, Grafton Street, and Dame Street that can suit solo travelers.
St. Stephen's Green
Solo travelers looking for a quieter neighborhood that's still centrally located should consider the area around St. Stephen's Green.
Known for its beautiful park, upscale shops, and stylish Georgian architecture, this area provides a balance between a quiet atmosphere and proximity to the city's main attractions.
How to Get Around Dublin
Dublin is a small city – roughly the size of Amsterdam – and highly walkable. The best way to get around Dublin is on foot.
Unsurprisingly, Dublin gets a lot of rain. But, thankfully, if you're in Dublin on a rainy day there are other ways to get around the city.
Dublin's commuter rail, the DART, connects the suburbs in the north and south to the city center.
The LUAS is the city's light rail system, extending out from the city center to Dublin's residential neighborhoods. The extensive bus network, DublinBus, runs regularly and frequents the areas where most tourist sights are located.
If, for any reason, public transit isn't an option, taxis and Ubers are readily available.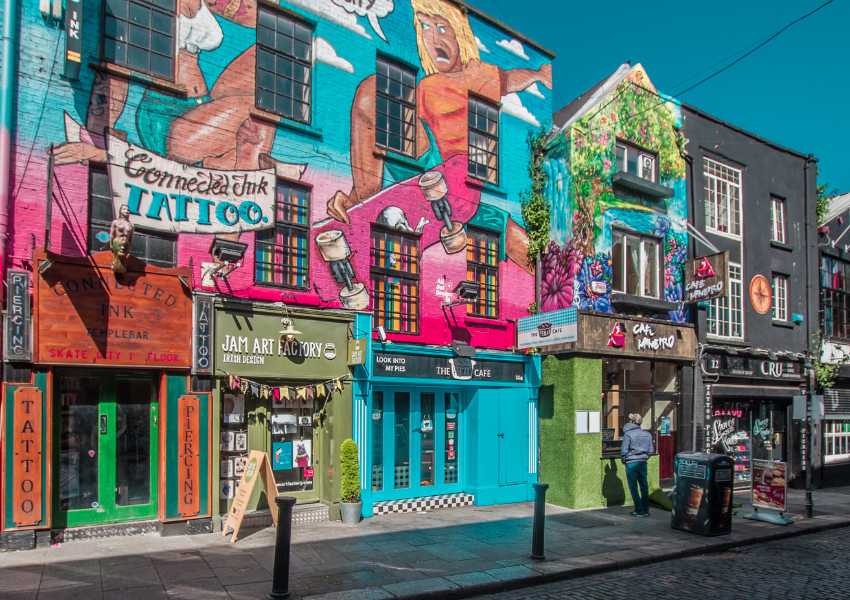 Best Time to Visit Dublin
Irish weather is notoriously bad, and the weather in Dublin can be unpredictable. Expect rain at any time of year, and be prepared to bundle up, even in the summer months.
Even so, the best time to visit Dublin is in the summer when the days are long and temperatures are warmer. June and July have the longest days, while August is often warmer.
While summer offers the best weather, it's also the most crowded and expensive time to visit Dublin.
If you don't mind the cold temperatures and short days, consider visiting Dublin in the winter. Dublin in December is magical, with the city decorated in lights and Christmas markets popping up throughout the city.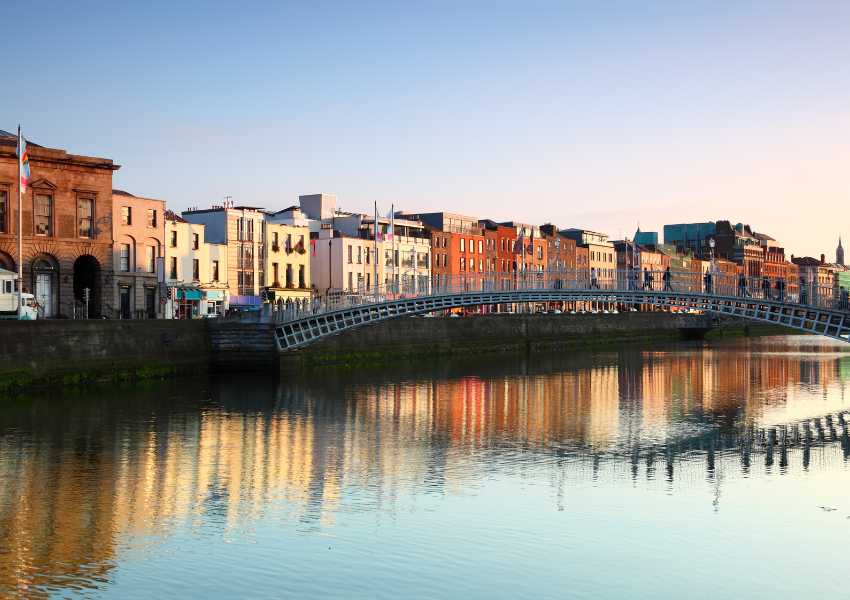 Tips For Visiting Dublin Alone
Here are my best safety and general tips for visiting Dublin alone:
Avoid walking alone at night, especially in dark and uninhabited areas. Instead, splurge on a taxi to get you to and from your destination.
Don't get into unmarked cars claiming to be taxis. All Dublin taxis and Ubers have prominent identifications and licenses on display.
Be vigilant of pickpockets, especially in crowded tourist areas. When riding public transit, keep your bags and purses in front of you.
Pack layers, even when visiting in the summer. Be prepared for the unpredictable weather with a rain jacket and some sweaters, as well as hats, gloves, and scarves in the winter.
Dining out in Dublin can be expensive. If you're traveling on a budget, grab a meal deal at Tesco: sandwich, crisps, and a drink for only €4!
Things to Do in Dublin Alone: Conclusion
Dublin, the lively capital of the Republic of Ireland, offers plenty of activities for solo travelers to enjoy.
Explore the city's rich culture and history through its renowned museums. The National Gallery and Little Museum of Dublin are great places to visit.
Another popular activity for a solo trip is renting bikes in Phoenix Park. Cycling through the city's largest park is a great way to escape the bustle of the city and explore where the locals go.
For those who prefer a more leisurely pace, hop-on hop-off bus tours and walking tours are excellent options to see the city's architecture and charm and to learn a bit of history.
Solo travelers can immerse themselves in Dublin's famous pub culture, whether in the Temple Bar neighborhood or at some more local establishments.
Dublin truly has something for every solo traveler, from art and history to shopping experiences and beautiful architecture. Now that you've read this guide, you'll have the confidence to navigate the city and explore Dublin alone.
Author Bio:
Tamar Marder is a family travel blogger who currently lives in Dublin, Ireland with her husband, two kids, and their dog. When not traveling, you can find her buried in a good book. You can follow Tamar's travels on her blog, World by Weekend, as well as on Instagram and TikTok.