What To Do In Swaziland: The Ultimate Guide To Visit Eswatini
Swaziland (now eSwatini) is one of the most overlooked countries in Africa. It's landlocked, rarely makes it into the news, and it's hella tiny. Like, smaller than Kruger National Park.
What it lacks in size, though, it makes up for with breath-taking nature and an incredible array of things to do. After traveling Swaziland for a few days, I'm convinced it's one of the best destinations to travel in Africa for first-timers, not to mention it's one of the most easy-going countries to weave through as a solo female traveler.
The best part? Because it takes just under three hours to drive from east to west, you can be damn sure you can pack a hell of a lot of activities all over the country in just a few days!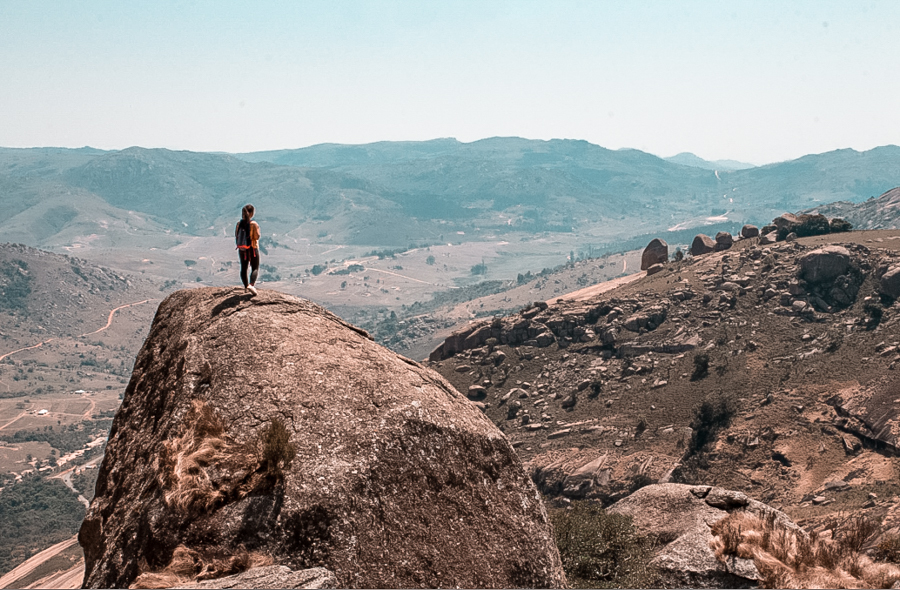 Everything You Need To Know Before Visiting Swaziland
I went a bit overboard with the length of this guide, so I decided to create a little table of contents for easier browsing.
Here's what to do in Swaziland:
If you're wondering what to do in Swaziland, here are a few of the best things to do in this gem of a country. Further down on this post, I'll be sharing my exact itinerary because yes, I managed to pack EVERYTHING on this list into just five days!
See some big game at Hlane National Park
"Hlane" is the Swazi word for wilderness, and this national park is THE place to go and see some big game. Seriously, if you do just ONE thing when you visit Swaziland, make it a game drive through Hlane National Park.
The park was once the area's hunting grounds, but today, it's home the largest herds of animals in Swaziland. Thanks to its relatively small size, a game drive here gives you the chance to have a ton of fascinating animal encounters in a short amount of time. If you've gone on safari before, you'll know that sometimes it can take a while before even getting to see anything, but in Hlane, we managed to see rhinos, lions, elephants, and giraffes pretty much as soon as we began driving.
IT. WAS. EPIC.
[easy-image-collage id=10085]
Guys, I don't know if you're aware of this, but Swaziland is king when it comes to rhino conservation. Only three rhinos have been poached in the kingdom since 1992. Compare that to an average of 2.5 rhinos poached A DAY in South Africa *sigh*.
So yep, when you visit Swaziland, make sure you do a game drive at Hlane. Not only is it a magical experience, but you'll also be contributing money to the country's incredible conservation efforts.
[easy-image-collage id=10042]
Essential Things to Know About Visiting Hlane National Park:
Make sure you get there before 18:00. No one is allowed to enter or leave the park afterwards.
There is no electricity at Ndlovu Camp (more information on that below), so make sure you charge your camera before arriving!
Bring a lantern so you can move from your accommodation to the common area/restaurant after dark.
It's pronounced sh-lane.
Accommodation in Hlane
There are two different camps to stay inside Hlane:
Ndlovu Camp: Ndlovu camp is the heart of Hlane and offers a wide range of accommodation options for every budget, from self-catering cottages to en-suite huts and camping spots. I stayed at Wisteria Village and it was perfect. The beds were comfortable, the "neighborhood" was quiet, and all the activities started just a few steps away from my door.

Pros: All activities depart from Ndlovu Camp, so the action is right on your doorstep. There's also a restaurant on site where you can have breakfast, lunch, and dinner.
Cons: No electricity in the rooms, but they do provide kerosene lamps.

Bhubesi Camp: This camp is located in the northwest corner of the park, just outside of the endangered species area. It features cottages with two en-suite rooms, a self-catering kitchen, and a private braai area. All cottages are fully equipped and have electricity. Note that you absolutely need a car if you want to stay here.

Pros: Unlike Ndlovu Camp, Bhubesi's cottages have electricity and a kitchen, so you can cook all your meals while here.
Cons: All activities depart from Ndlovu Camp, so you'll have to drive for around thirty minutes to join. This means that Bhusesi Camp guests can't join any sunrise or sunset activities.
For more information on Hlane's accommodation options, head over here.
[easy-image-collage id=10083]
Activites in Hlane
Hlane offers an extensive array of activities for wildlife enthusiasts. I highly recommend packing as many activities as you can!
Game drives: All lasting two and a half hours and offered at sunset, midday, and sunrise. I recommend doing either the sunset or sunrise one as it's when the animals are more active.
Rhino game drives: If you want to learn more about Hlane's rhinos (and its incredible rhino conservation efforts), this is the drive for you! Even though choosing this drive instead of the regular one means you won't see lions, the highlight is getting the chance to get out of the car and approach the rhinos on foot. Minimum age: 13.
Self Drive: You can self drive in Hlane as long as you follow the rules. You can grab a map at Ndlovu Camp and enjoy the bush at your own pace. Note that entering the lion area isn't allowed for self-drivers.
Guided game walks: If you're tired of sitting in the car all day, you can choose a guided game walk. The walks last two hours and give you an amazing chance to see animals.
SunUp Cycle: Mountain biking tours take place before breakfast and last two hours.
Bush Trails: If your Swaziland itinerary allows and you can fit it in, a bush trail is an incredible way to get personal with Hlane and its wildlife. These guided walks include an overnight stay in a rustic camp. They offer one-night and two-night trails.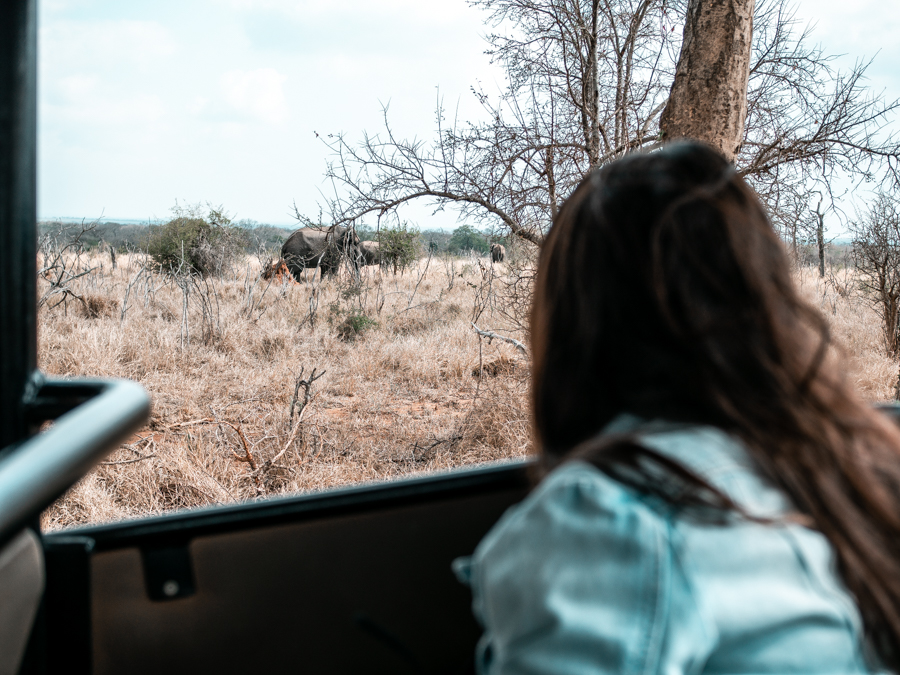 Hike Sibebe Rock
Swaziland may be small in landmass, but its beautiful landscapes and natural wonders make up for that. Despite the many mountain ranges and valleys that exist in the country, Sibebe Rock is the star of the show.
Being one of the country's most iconic landmarks and the world's largest granite dome, hiking to the top of Sibebe is one of the coolest (and most rewarding) things to do in Swaziland.
Seriously, guys, getting to the peak is HARD. I'm talking steep, steep, STEEEEP, but totally worth it once you make it.
[easy-image-collage id=10047]
Even though this blog always encourages independent travel, the hike to the top of Sibebe is one of the few activities I don't think doing solo is wise, not because the area is unsafe, but because the hike itself is tricky and very steep.
I booked my hike via Swazi Trails, they're THE guys to contact for any adrenaline-inducing activities in Swaziland. I recommend them highly, not just for booking activities, but in general for all things Swaziland. The founder of Swazi Trails, Darron, was my guide for the day and I was just baffled at how much he knew about the area. They're not just a tour company, they're genuinely passionate about what they do and make an incredible effort to protect the locations they work in.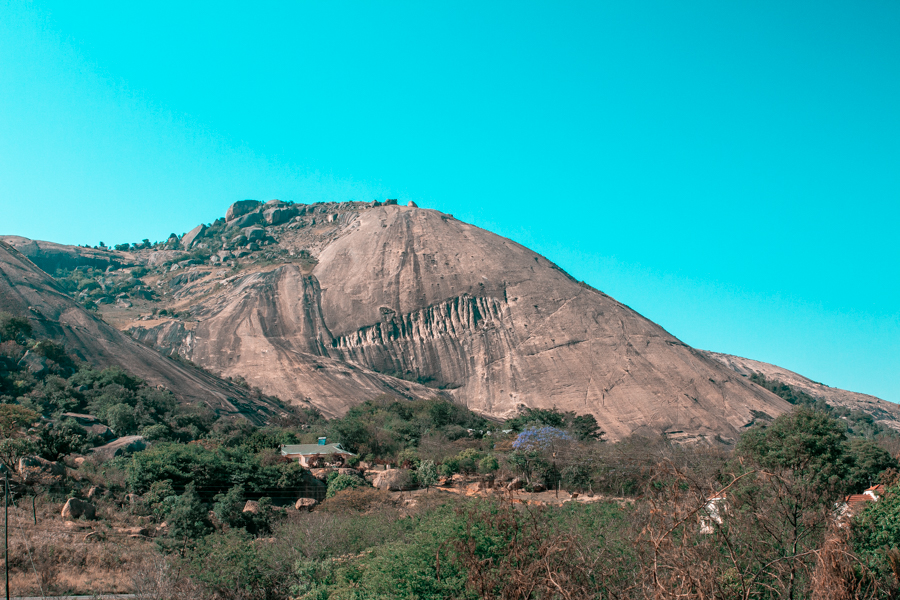 Mlilwane Forest Reserve
If you're looking for something more low-key to do in Swaziland, but you still want to see some wildlife, then Mlilwane Forest Reserve is the perfect destination for you.
Backdropped by mountains and set in the Ezulwini Valley, it's not for anything that they call it the Outdoor Lover's Paradise. The word Mlilwane means "Little Fire" in siSwati, and the name of the park was derived from the many forest fires caused by lightning strikes in the area that inspired the conservation movement in the country. Mlilwane is the country's oldest protected area.
While there aren't any lions or elephants here, spending a day in Mlilwane gives you the chance to spot smaller animals like wildebeest, zebras, and impala. The lack of predators and dangerous animals means that exploring the park independently without the need to sit for hours on a 4×4 is possible. We arranged a one-hour mountain bike tour and we also went for a short hike on their trail – both time we managed to see an incredible variety of animals!
If you're not keen on hopping on a bike or going on a hike under the heat, then you can also opt for a horse ride or a game drive through the park instead.
[easy-image-collage id=10032]
Essential Things to Know About Visiting Mlilwane Forest Reserve:
Accommodation in Mlilwane
There's just one camp inside the reserve – Mlilwane's Rest Camp, which offers a variety of accommodation options for every budget, from family cottages to camping spots. Head over here to see all their accommodation options and book your room.
We slept at one of the huts at the Beehive Villages in the camp, one of the mid-range options and it was my favorite place to stay in Swaziland. A tip, though: make sure you lock your doors whenever you leave the room, or you might just find a warthog sleeping on your bed!
[easy-image-collage id=10038]
Activites in Mlilwane
You could easily spend a few days at Mlilwane and still not get to do everything! They offer so many activities that choosing what to do isn't easy, but here are a few ideas:
Game drives: A perfect way to explore Mlilwane if you just want to sit back and relax. You can also self-drive.
Roan Drive (1.5hr) – A guided tour to visit the Road Antelope breeding project and learn about the reserve's conversation efforts to protect the species.
Mountain biking: Bikes can be hired by the hour or you can book a guided tour. A moderate level of fitness is essential for this activity.
Horse riding: You can hop on a horse on a half-day Rock of Execution Trail or overnight camping trails to explore the area.
Walks: Mlilwane has 9 different trails that you can explore on your own. They're all well-marked and can be hiked independently. They also offer guided walks.
Head over here for an extensive list of all their activities.
Go adventure caving in Gobholo Cave
[easy-image-collage id=10070]
What even is adventure caving, anyway, you ask? It's somewhat of a mix of a cave tour and a speleological club expedition, as Swazi Trails puts it.
Adventure caving involves weaving yourself deeper and deeper into the cave, often squeezing your way through incredibly narrow rocks. When we decided to do this tour, I wasn't really sure I'd like it, but once inside the cave, I WAS OBSESSED. Seriously, no matter how narrow a passageway between two rocks looked, you somehow ALWAYS manage to make it through if you can figure out how to bend yourself into weird positions. It's kind of like solving a puzzle.
This is one activity for those who love the "real thing" when it comes to nature activities. I booked my caving adventure through Swazi Trails – they're the only company that offers this activity in Swaziland. In fact, they're the originators of the concept and term globally! They've been exploring and mapping the cave for decades now and know it like the back of their hand.
Have Sunday lunch and ride horses at Foresters Arms Hotel
Every Sunday, Foresters Arms hosts a legendary buffet-style brunch. It's so famous that locals from all over the country dive over to join the feast. From freshly-baked pastries to scrumptious cheese and salads, and create-your-won stir-fries. Seriously, the food is divine, so make sure you plan to visit Swaziland on a Sunday to join in!
[easy-image-collage id=10064]
After lunch, you can enjoy the pool or go horse riding around the hotel's grounds. However, I don't just recommend popping by for food and a swim and leaving. Instead, spend a night here! I only managed to stay here for one night, mostly because my Swaziland itinerary was jam-packed, but I wish I could've lingered here a while longer – it's the perfect place to unwind after taking in so many adventurous activities.
The hotel is set in a spectacular mountain setting and features picturesque gardens that birds love to visit, an unbeatable story behind it, and so much love put into the place by the owner, Ruth. She always went above and beyond to make us feel comfortable. She helped us make a myriad of calls we had to make to sort out the next leg of the trip and gave us a ton of tips on where to go in the area. You can book your stay here.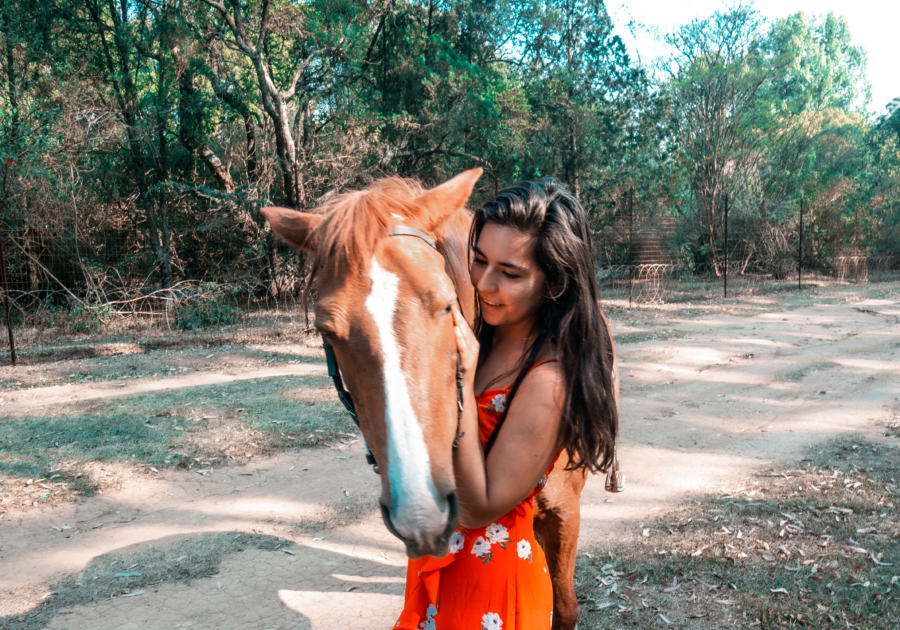 Ngwenya Mine
Visiting Ngewnya Mine was one of the things I didn't get to do in Swaziland, but it was highly recommended to me by Ruth, the owner of Foresters Arms, so I decided to include it anyway!
Ngewnya is considered the oldest mine in the world, as it has been used since the Middle Stone Age (that's about 43,000 years ago!) to extract red ochre. Later, it was used for iron smelting and iron ore export. Aside from its historical significance, I was told it's worth coming here just for the views of the Bombvu Ridge.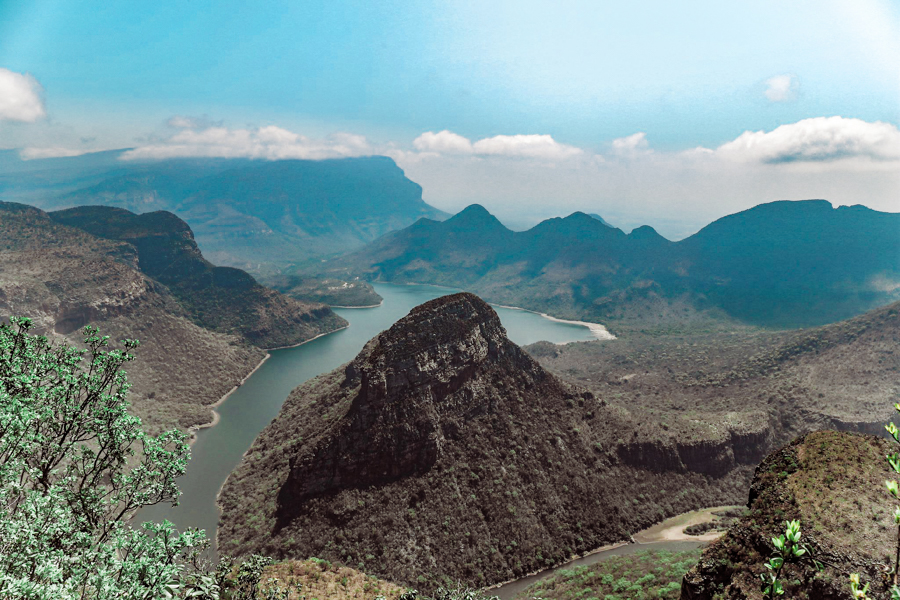 Photo by Thibault Kummer licensed under CC BY-NC-SA 2.0
Swazi Candles
Every single guide on what to do in Swaziland will have Swazi Candles on it.
Here's the thing: I'm not a souvenir-shopping type of gal. I travel carry-on, which means I rarely have space in my luggage to fit stuff in and, quite frankly, I find most tourist shops redundant. They usually carry the exact same things as the last one, and, more often than not, the stuff is from China.
Anyway, where was I?
Oh, yeah – Swazi Candles!
Guys, this place is seriously special. Their candles are SO FREAKING COOL! Hippos and elephant and giraffes and lions, all handmade right in front of your eyes. You bet your ass I got two of 'em for myself.
TAKE MY MONEY.
[easy-image-collage id=10058]
Explore Manzini, the beating heart of Swaziland
I'm not huge on tours, especially when it involves activities that I can just do on my own.
Since we had so much to do in so little time in Swaziland, though, we went for a guided tour of Manzini with Bush Travel Eco City Tours.
Manzini isn't the capital of Swaziland, but it's very much its heart due to its centric location. Even though the city doesn't feel particularly special, exploring it is a great way to get a taste of the normal day-to-day life of Swazis outside its touristic attractions. Take a while to explore the market, for sure!
I really enjoyed the tour as it gave me a chance to learn a few things I wouldn't have ever known otherwise, like the importance the main hospital in Manzini had for the feminist movement in the country or the fact that there are hidden coins inside odd corners and book pages in the church.
Don't forget to get travel insurance for your trip! As always, I recommend Safety Wing for great prices and coverage abroad. It starts at only $45 USD per month and will have you covered with everything you may need during your trip! Check them out here.
Another cool thing about the tour was that we were driven around from place to place in a kombi, the main form of public transport in Swaziland. It was a private kombi just for us, but it was still a cool way to get around. If you know me, you know I almost always travel using public transport to get around as I believe it's one of the best ways to really get to know the everyday life of a country. Since we used a car to move around Swaziland, I felt as though I had missed out on that experience, so this was a good compromise!
[easy-image-collage id=10054]
Nyanza Farm
This activity is not for everyone, but I decided to include it anyway as I'm sure I can't be the only person out there who gets sold on something when they hear there are dogs involved. Plus, I learned how to milk a cow here!
Visiting Nyanza Farm isn't exactly an activity, but more like an accommodation option for those who love animals and wouldn't mind spending a day experiencing a true farm experience amid the beautiful Malkerns Valley. Wandy, the owner, has spent her life running the farm and rescuing stray and injured animals all over Swaziland. As of today, there are 11 dogs and over 50 cats living on the farm, and that's not taking into account the cows, rabbits, horses, and dozens of other animals who call Nyanza their home. I learned how to milk a cow here!
Also, if you're visiting Swaziland for Bush Fire, Nyanza is one of the best places to base yourself as it's just a stone's throw away from the festival! To learn more about Nyanza Farm, head over here.
[easy-image-collage id=10061]
My Swaziland itinerary
Here's the thing about Swaziland: It's tiiiny. In fact, it's smaller than Kruger National Park and you could easily drive from east to west in just under three hours.
So, yep – that makes doing a whole lot of things in a few days totally possible.
In total, I spent five full days in Swaziland, and I felt as though that was enough to see a ton of things. With that said, I did feel like we were rushing around a bit, so I'd suggest adding in a day or two to your Swaziland itinerary if it's possible.
Here's my exact Swaziland itinerary that you are most welcome to copy:
Day 1
Afternoon: Arrival to Swaziland and making our way to Mlilwane Forest Reserve
Where To Stay: Beehive Village inside Mlilwane
Day 2
Morning: Mountain biking and hiking in Mlilwane Forest Reserve
Midday: Driving to Hlane National Park
Afternoon: Game drive at Hlane National Park
Where To Stay: Ndlovu Camp in Hlane National Park
Day 3
Before breakfast: Sunrise game drive at Hlane National Park
Morning: Driving west with a pit stop in Manzini for our tour with Bush Travel
Midday: Lunch at Mantenga
Afternoon: Adventure caving in Gobholo Cave
Where To Stay: Legends Backpackers Lodge (owned by Swazi Trails). They have dorms and private rooms.
Day 4
Morning: Climbing Sibebe
Midday: Lunch at Foresters Arms
Afternoon: Horse riding and relaxing at the hotel
Where To Stay: Foresters Arms
Day 5
Spending the day learning about Nyanza Farm and the incredible work the owners are doing to help animals in need all over the country. And obviously a good chunk of my time was spent cuddling all the dogs.
Where To Stay: Nyanza Farm
Day 6
Leaving Swaziland in the morning, but not without making a quick stop to check out Swazi Candles on the way first.
Everything you need to know before visiting Swaziland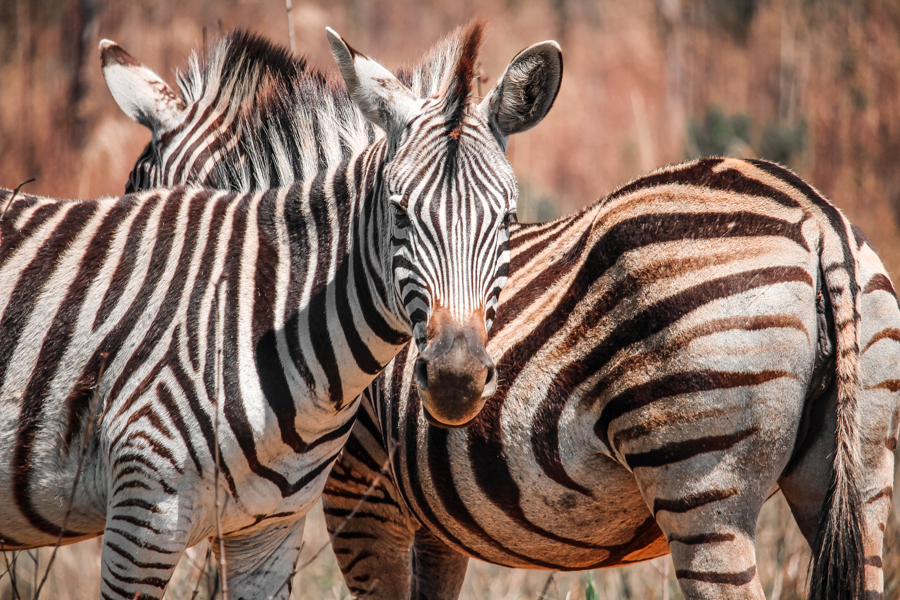 Getting Around Swaziland
Car: Driving in Swaziland isn't as stressful as it is in other African countries, but do take precautions. Highways are generally safe but make sure you don't drive too fast as cattle often cross the street without a care in the world. In some parts, especially close to large towns, people usually cross the highway, so watch out for that as well. In short, DRIVE SLOWLY!
If you're driving in South Africa, you can easily bring your rental car into Swaziland or rent one once in the country at the airport or in Mbabane. If you're looking for a good and reliable rental company, I recommend and vouch for Around About Cars. They also handle rentals inside Swaziland if you decide to rent a car once there like I did.
Public transport: You can get around Swaziland using kombis. These are small vans that collect and drop passengers off that are going towards the same route. You can usually hail them on major highways and roads, but know that they tend to be cramped and the journey can be slow, as the driver will make a ton of stops to pick up and drop passengers off.
Getting to Swaziland From South Africa
Shuttle
Taking a shuttle is the easiest way to get to Swaziland from South Africa. I booked my transfer with TransMagnific, they run shuttles from Johannesburg, Durban, and a few other cities into Mbabane several times a day. The shuttles are comfortable, include a few snacks, and come with snacks and plugs to please your tech needs.
If you're following my Swaziland itinerary and starting off your adventures in Mlilwane National Park, you can just ask them to drop you off at Gables Shopping Mall, where you can find a taxi to take you into the reserve as well as stock up on food and a Swazi sim card if you'll need one.
Plane
There are regular flights into Swaziland from Johannesburg. The brand new airport, King Mswati III International, is located in the eastern part of the country, close to Hlane. If you choose to fly in, I suggest you start the itinerary in Hlane National Park and go from there. You can use Skyscanner to check the latest prices.

Top tips for traveling Swaziland
Swaziland is a monarchy and many Swazis are very devoted to their king. As a rule, keep any opinions you might have about the monarchy to yourself.
Swaziland uses type M plugs in Swaziland, so make sure you bring along an adapter to be able to charge your electronics. I recommend this one.
In general, tap water is considered safe to drink in Swaziland. However, it might contain minerals your body isn't used to, so I recommend buying purified water or packing a GRAYL water bottle. It's a purifying water bottle that filters bacteria, minerals, and viruses in just a few seconds. I've used mine in many countries in Africa, Asia, and South America and it has never failed me!
If you're driving a car and visiting South Africa after Swaziland, make sure to top up on petrol before leaving. It's so much cheaper here!
Don't forget travel insurance for your trip to Swaziland! This Swaziland itinerary includes a whole lot of activities in nature. You don't want to end up in debt if anything were to happen during your trip. If you're still on the lookout for travel insurance for your trip, I highly recommend Safety Wing.
The South African Rand is accepted everywhere. Swaziland uses the lilangeni (plural: emalangeni), which is worth exactly the same as the Rand. You can pay with Rand everywhere, but note that you might get change back in lilangeni. Make sure to exchange those back before leaving as it's hard to exchange them outside of the country.
[easy-image-collage id=10115]
Is it Swaziland or eSwatini?
In early 2018, on Swaziland's 50th anniversary, the king announced that the name of the country would be changed BACK to its pre-colonial name. eSwatini means "place of the Swati people".
On my last visit to eSwatini in 2019, I still heard the name Swaziland being used. I mean, it must be confusing even for locals, to suddenly have your country's name changed, right? It takes time to adjust. I did ask a girl what she thought about it and she laughed and said, "it's so annoying to fill out the name of your country on online forms".
TL;DR: It's eSwatini.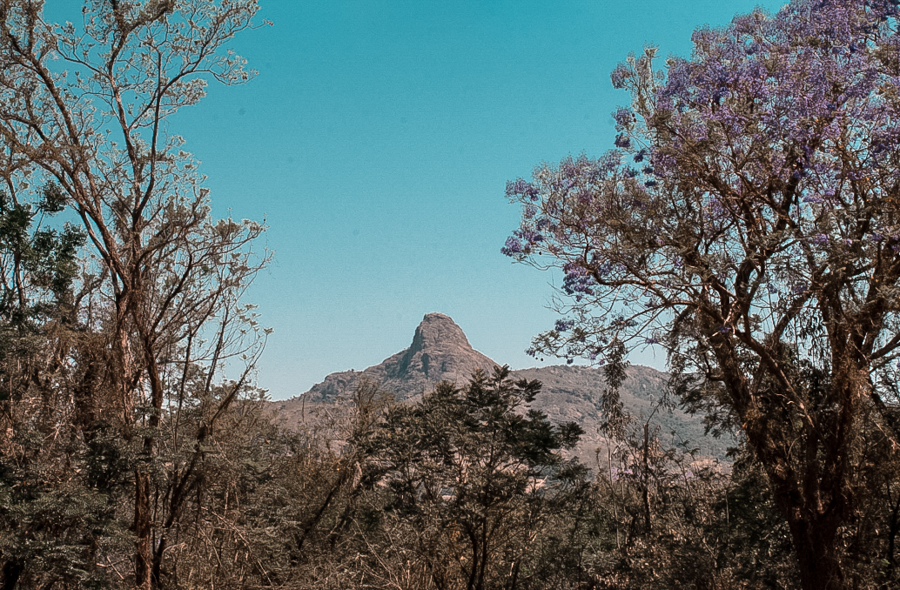 How to get a visa for Swaziland
Okay, so if you're from most European countries, the USA, Singapore, or any of the countries on this list, you can skip this section. I decided to include visa information as figuring out how to get one for Swaziland was a real headache for me.
If you do need a visa – as I did – and you don't happen to be from a country with a Swazi embassy or you're already traveling in Africa, here's what to do:
Get it at the Swaziland High Commission in Pretoria, South Africa
That's how I got mine and it took just two days to get processed. You can see the full list of requirements and opening hours here.
My advice is to bring more paperwork than they ask for, like your flight into and out of South Africa, as well as at least one hotel booking. They asked me for my flight out of South Africa despite it not being listed at all on their requirement section and when I told them it wasn't on the list, they told me the requirements had changed a few months ago. Bring everything you can think of, just in case their site is outdated.
Address: 715 Government Ave, Arcadia, Pretoria, 0007, South Africa
Note that they DO NOT process visa in the Johannesburg consulate, so don't waste your time trying (like I did lol)
Get a Pre-Approved Visa
It's possible to get a pre-approved visa for Swaziland, which basically means that someone will let the immigration officers at the border know that you're good to come in without having a proper visa. Swazi Trails can arrange this for you, but note that getting this process done involves several trips to Mbabane, so they might charge a fee for a good reason. Also, they won't do it for just anyone, so I'd recommend booking at least a tour or two with them. Note that Swazi Trails is a tour company that occasionally helps travelers get into Swaziland, but they're NOT a visa agent and processing them isn't their main job, so use this option as a last resort.
Have you ever been to this tiny country in southern Africa? What are some other cool places to visit in Swaziland?
Other useful resources to help you plan your trip:
Disclaimer: This post was written in collaboration with the eSwatini Tourism Board. Thank you for hosting me and providing inspiration for this post!
Save my guide to Swaziland on Pinterest for later
[easy-image-collage id=10123]