I have never really been a souvenir shopper, but when it comes to Morocco – my wallet quickly becomes thinner and thinner until it screams at me to stop purchasing things I likely won't need (but who doesn't need a bit of Moroccan charm to bring back home, really?).
I love Essaouira as a destination. With its sea-side chillness, its relaxed surfer town vibe, and its vibrant streets, it quickly became one of my favorite places in Morocco to relax in after enduring the bustle and hustle of Marrakech. And more than that, its shopping scene is a breeze compared to any major city in Morocco. You rarely get hassled to visit a shop, and when you do, a simple "no, thanks" suffices. Once you do decide to go into a shop, nobody pressures you into buying things – surely, bargaining is still expected, but the starting prices from most shops are quite fair compared to the sky-rocketed ones in Marrakech or Fez.
Fun fact: I loved Essaouira's chilled out vibe so much, that my boyfriend and I decided to ditch our plans and extend our stay there for an entire week.
Here are my top places to shop at in Essaouria and why!
1. LE COMPTOIR ORIENTALE
A vintage bazaar selling all things bohemian chic – furniture, textiles, ceramics, and clothes are all found here.
Address: 6 Rue Albert
2. GALERIE JAMA
I loved Galerie Jama because it felt so authentic. You can find everything here – from vintage rugs, to ancient clothes, funky furniture, and exquisite baskets. The best part about Galerie de Jama is that Mustafa, the owner, doesn't play bargaining games or push you into buying anything – you are free to explore the three-story shop that carries treasures from every era and ask him any questions you might have about the story behind pieces that interest you.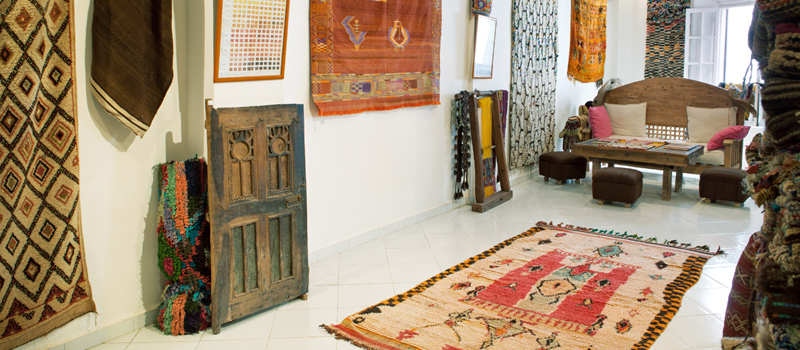 Prices here are a bit on the high-end side due to the quality, authenticity, and age of the items, but you can be sure to find one of a kind and collector-worthy pieces here. Still, if you don't want to buy, it is a very interesting place to just come and have a look around – you can spend an entire day here just browsing through their jaw-dropping carpets (they are located on the third floor).
Address: Rue Ibn Rochd
3. ATELIER DE TISSAGE OMAR BAHJA
If exquisite blankets are what you are into, then look no further! I kept coming back here because the workers there did not hassle me at all. It felt as though I was invisible, which gave me the freedom to browse around freely. They have a lot of variety in their shop, but the main trend was red hues and minimalistic colors (whites, soft blues, grays, etc) – perfect if you are into a Scandinavian look.
Prices range from 150 Dhs to 500 Dhs – a steal for what you get!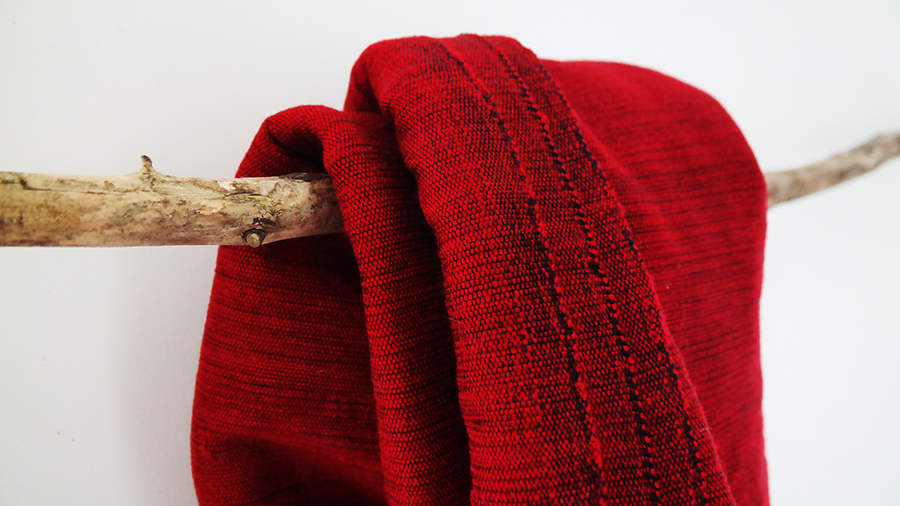 They usually have at least one artisan working on new blankets, so you can even watch the process (if you are super nice and the owner is there, he might even let you have a go at the loom). If you have enough time, you can make custom orders (they also ship internationally).
Address: 57 bis, Rue Sidi Ben Abdellah
4. RAFFIA CRAFT SHOES
Sick of wearing shoes that everyone else wears? Then this is your go-to place. The shoes sold here come in different colors and styles, but they all have one thing in common – they are made from raffia!
Address: 82 Rue d'Agadir
5. COOPERATIVE AL YAKOUT LI RAFFIA
Similar to Raffia Craft Shoes but adding to its repertoire other funky accessories to match the look.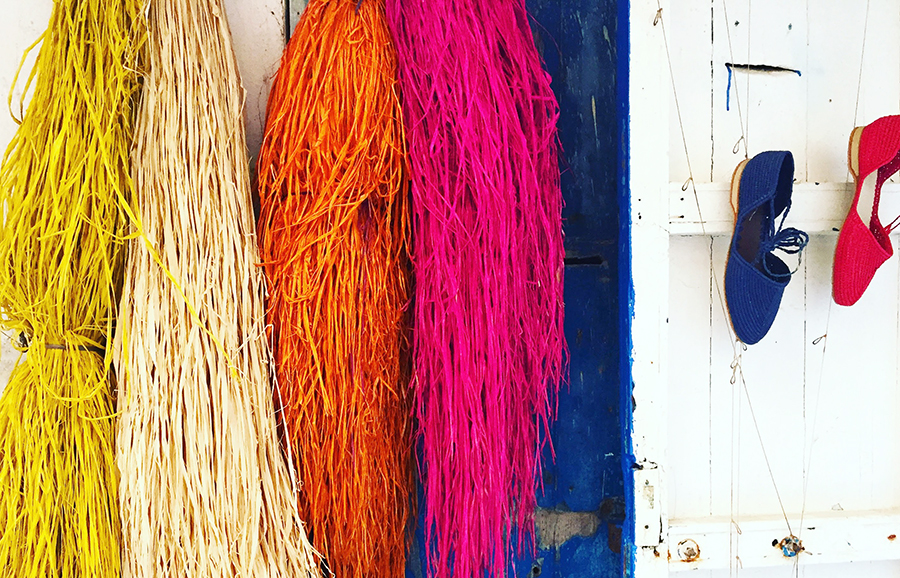 PRICES
Here is their official list of prices for your reference.
Small purses: 80 - 120 Dhs
Big bags: 200 - 250 Dhs
Bread baskets: 180 Dhs
Babouches: 150-170 Dhs
Flats: 190 - 200 Dhs
Ankle boots: 380 Dhs
Sandals: 180 - 200 Dhs
Closed shoes: 250 - 380 Dhs
Address: 5 Rue Kacem Alabar (workshop)
77 Rue Mohamed El-Qori (shop)
6. THE WOOD SOUK BEHIND SKALA DE LA VILLE
Essaouira is famous for its wood carving artisans. From salad spoons to tabletop decorations to drool-worthy furniture, the wood souk behind Skala de la Ville is the go-to place for all your wooden needs (or those needs you didn't realize you needed).
Address: Located behind Skala de la Ville
7. BOHEME OF MOROCCO
A new shop containing all things boho-chic located in what I like to call the hipster square of Essaouira. You can find unique chairs here, as well as rugs, wall hangings, and mud cloth cushions. It's the perfect place to go for those who, like me, despise bargaining. All prices are marked for your quiet shopping pleasure!
Address: Place el Khaima (El Khaima Plaza)
8. CENTRE DE LA BIJUTERIA ARTESANAL
If silver jewelery is what you are looking for, then this is the best place to visit. It is a cooperative that was founded in 1908 that teaches disabled people how to craft it, and the results are just gorgeous. They cater to every style - for those who like their jewelery to be flamboyant, but also for those who follow the "less is more" mantra.
NEED A PLACE TO STAY IN ESSAOUIRA? I GOT YOU!
For those on a budget, I recommend Riad Inna & Watersports Center. With prices starting at $37 for a double bedroom. It's located a one-minute walking distance away from the ocean and features a gorgeously decorated terrace where they offer cool activities like windsurfing. Check it out here.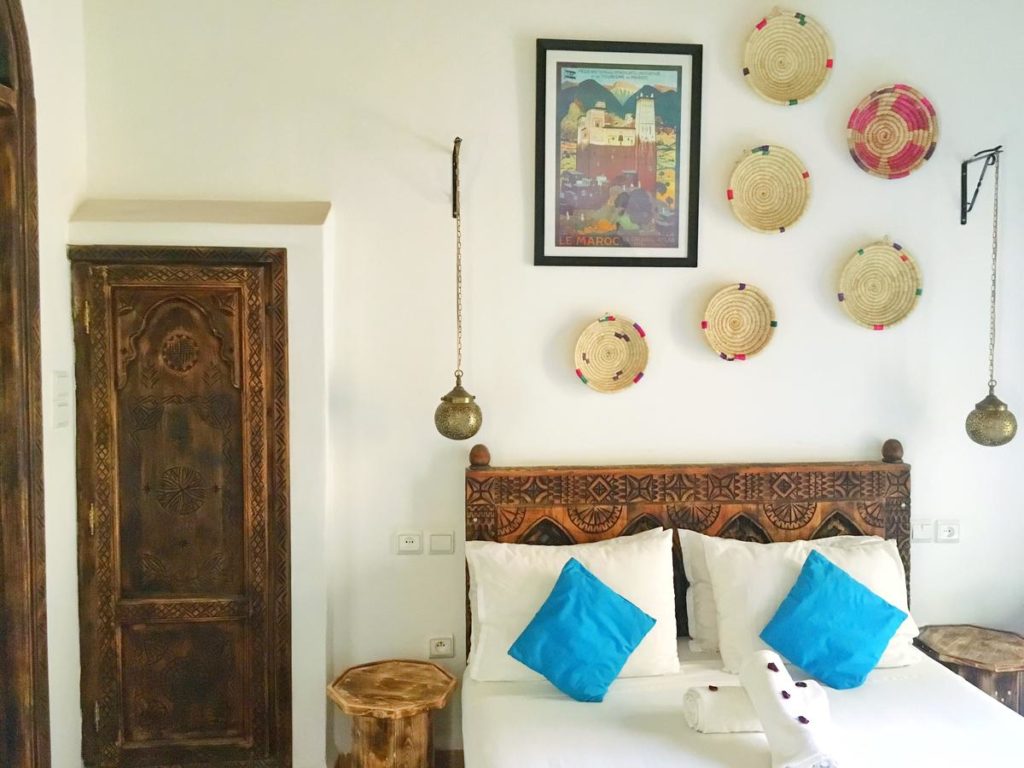 For those looking for something more luxurious, stay at Hotel Le Medina Essaouira Thalassa Sea & Spa. Prices start at $95 for a double room. It's located within walking distance to the beach, in what is considered the best part of Essaouira. There is a pool, two restaurants, a tea room, and a spa!